This DIY Minnie Mouse Tulle Wreath is the perfect girly DIY Minnie Mouse party decoration! With just a few supplies you can make this easy DIY Minnie Mouse Tulle Wreath and have it as a decoration that you can also continue to use!
DIY Minnie Mouse Tulle Wreath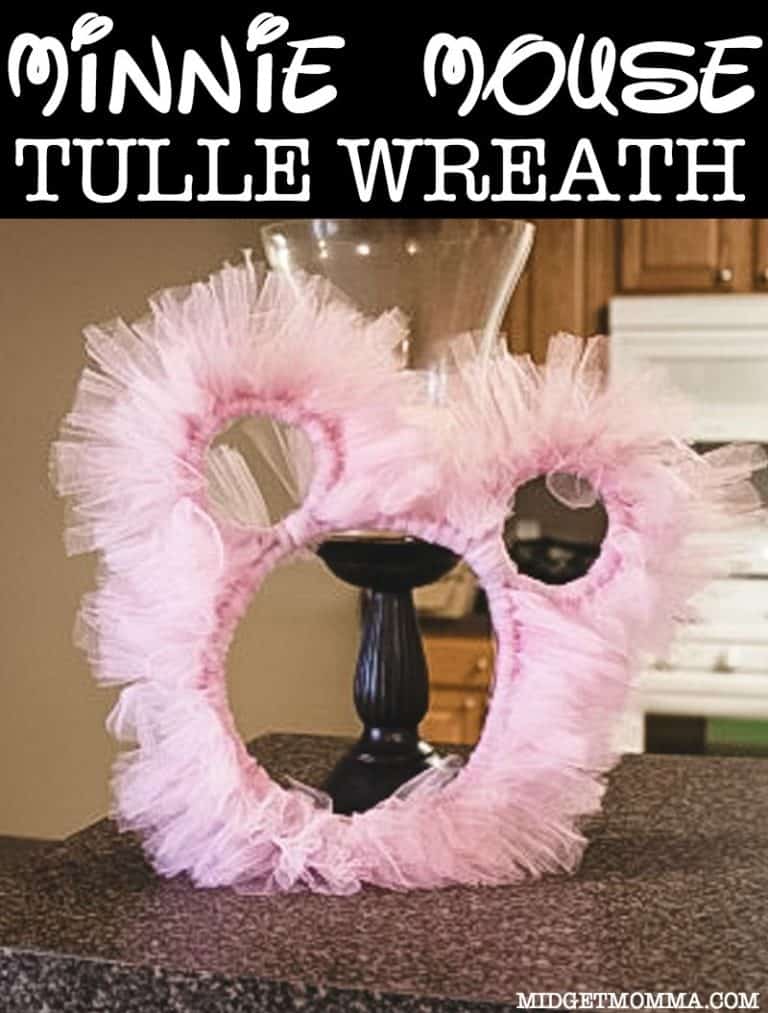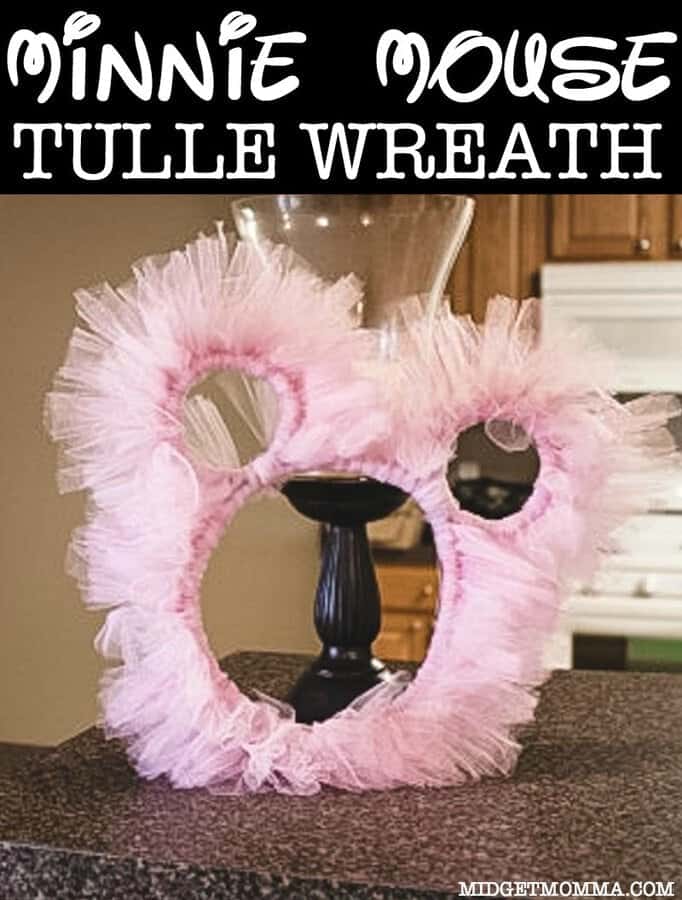 For my daughters birthday we did a Minnie Mouse theme and we wanted it to be very girly. It was her first birthday, so I wanted to go all out but not break the bank. Thankfully I was able to make so many of the party decorations, the party snacks and the invitation that saved me a TON of money and the party came out looking AMAZING!
I don't know about you, but for me a tutu screams girly. I love making my daughter easy tulle tutus, especially for when we do photoshoots and I thought why not make a wreath that looks like a tutu. That is like the ultimate girly decoration.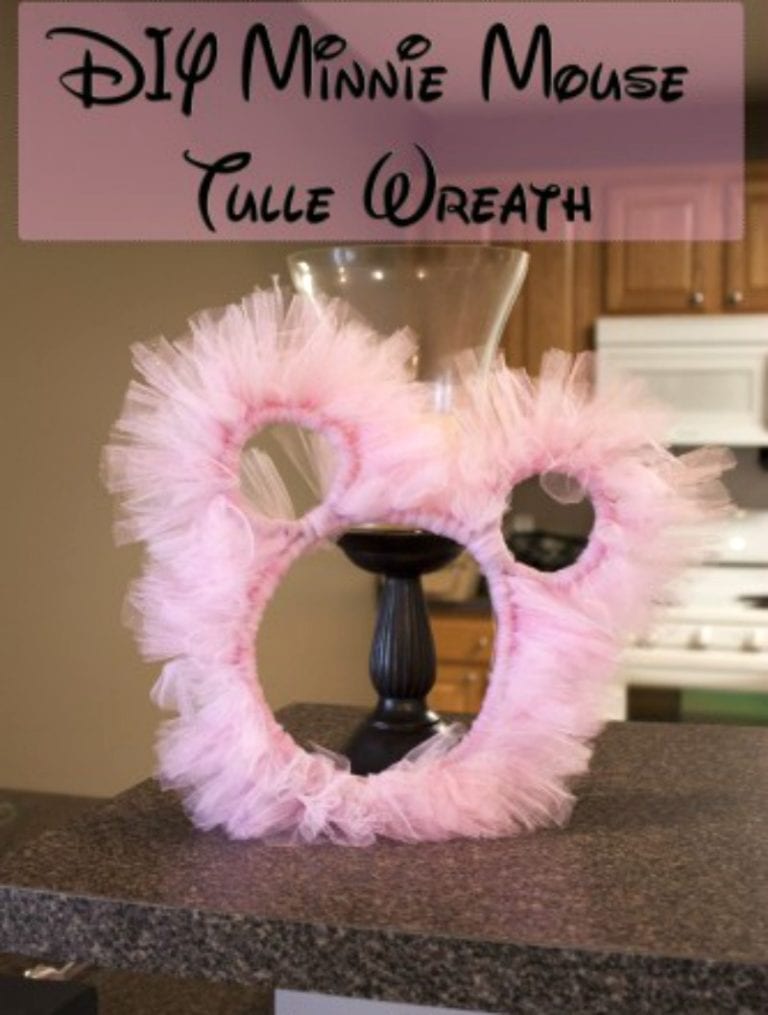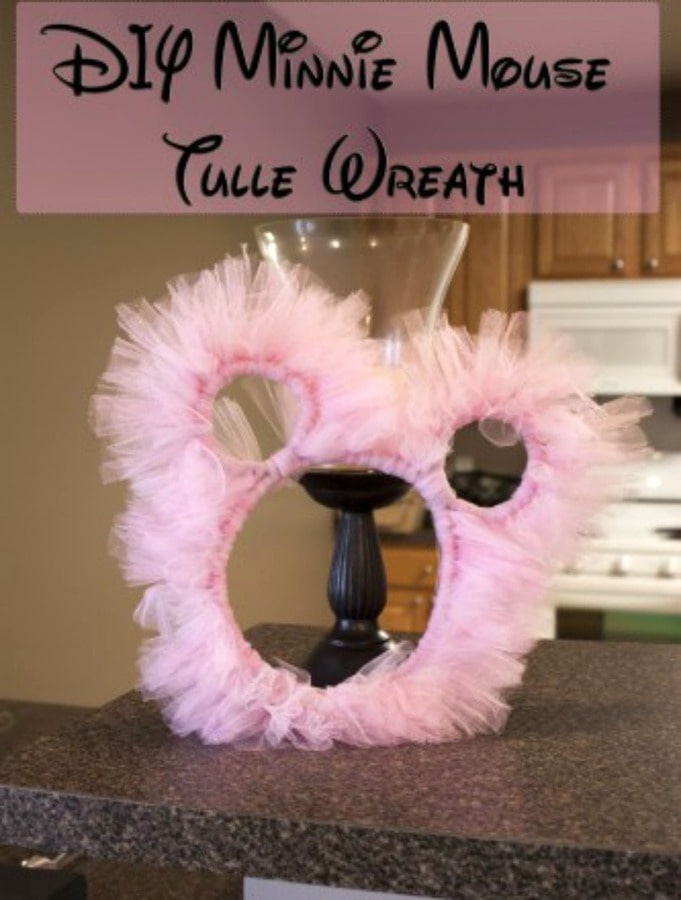 The party was amazing and everything was just as girly and as perfect as I had hoped that it would be. I thought it would be a great idea to share with you guys all the fun and beautiful fun that I did for my daughter's Minnie Mouse birthday party, for anyone who would want to have a Minnie Mouse Party too.
If you are looking for more fun ideas for your Minnie Mouse Birthday Party check these out!
DIY Minnie Mouse Tulle Wreath Supplies
6″ tulle
scissors
measuring tape
cardboard
Thick wire or the thick steams from fake flowers
If you are like me and making decorations with fake flowers, you may have a lot of the steams left over and wonder what you should do with them. I used them in place of thick wire when making this Minnie Mouse Wreath. You can use either one and it will work well.
DIY Minnie Mouse Tulle Wreath Directions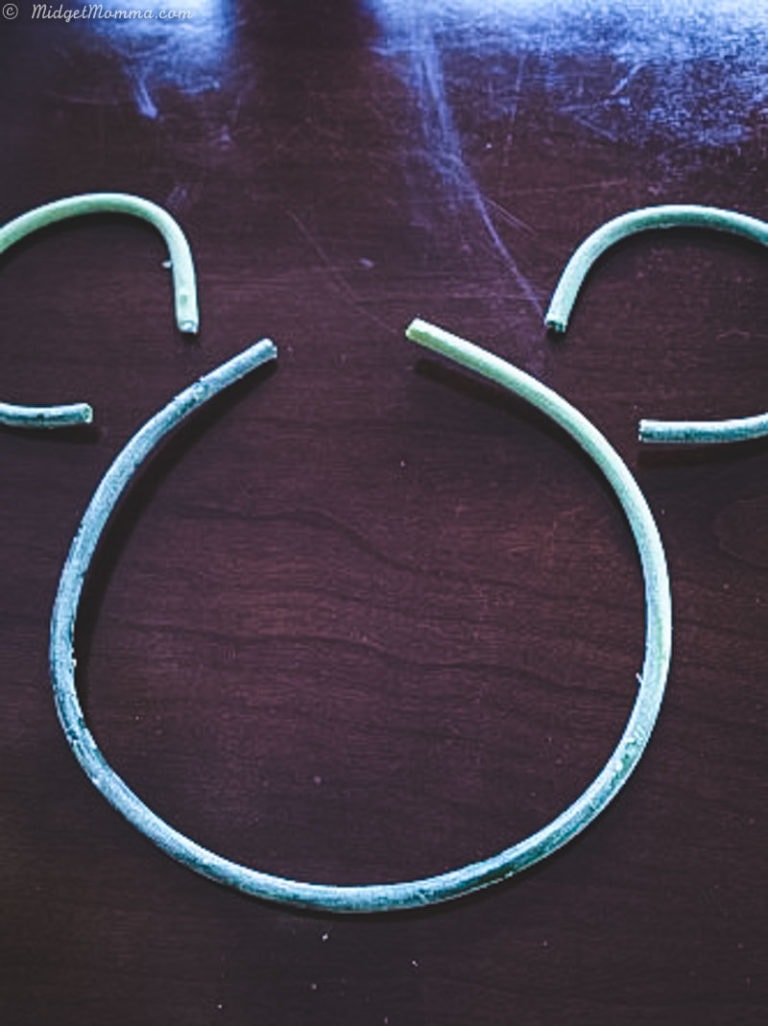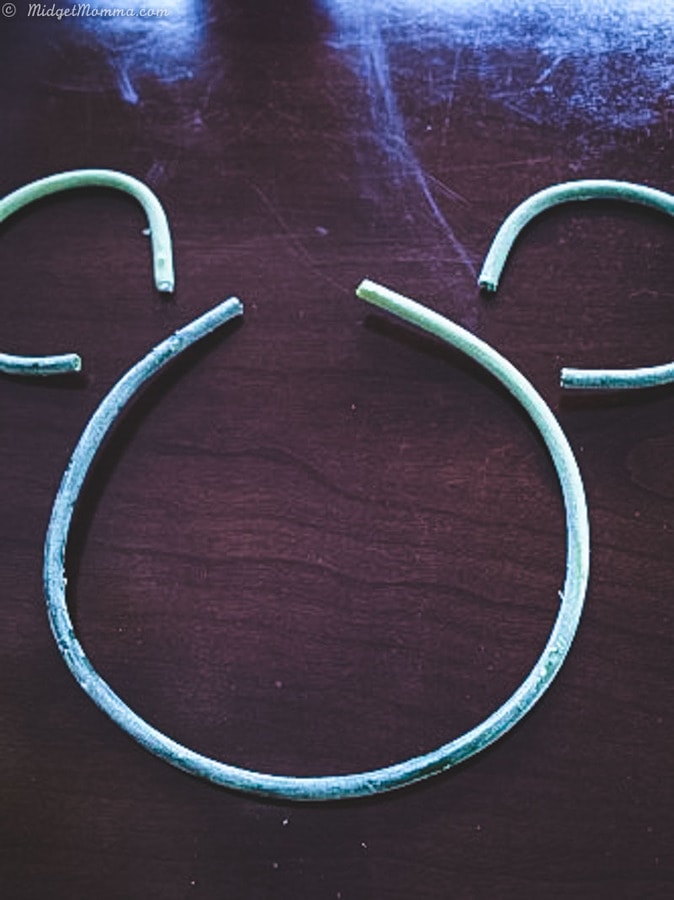 Cut your wire/steams into three pieces – one two feet long and the other two five inches. Tape them closed in the shape of a circle so you have 1 large circle and then 2 smaller circles.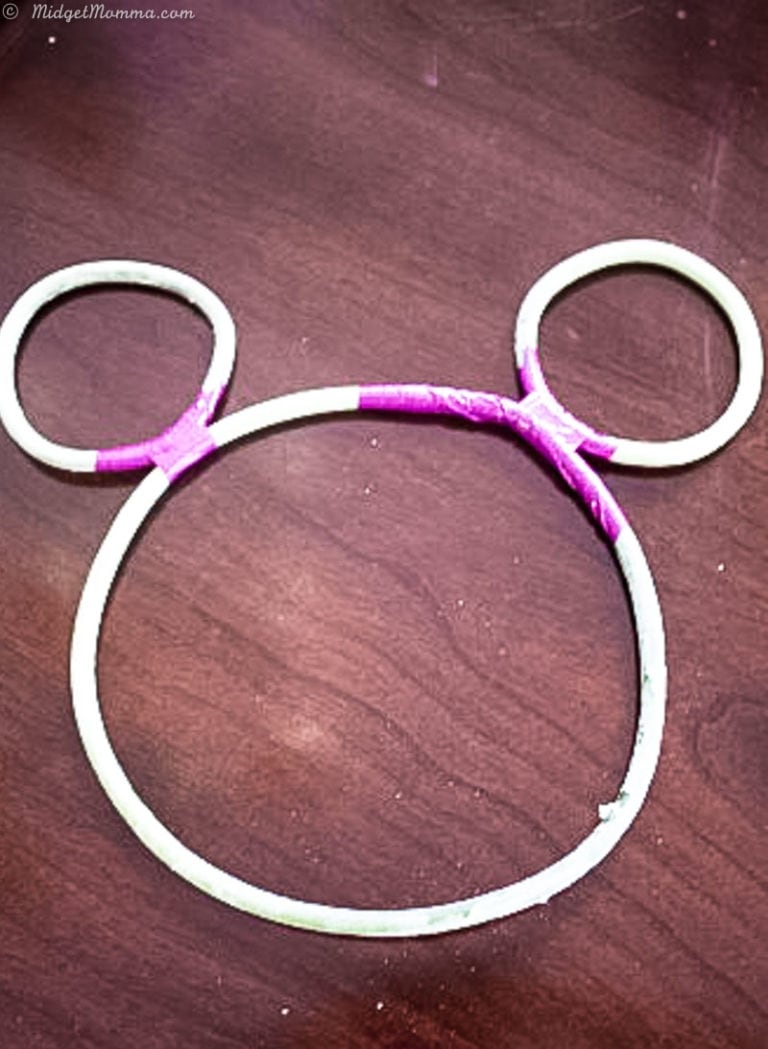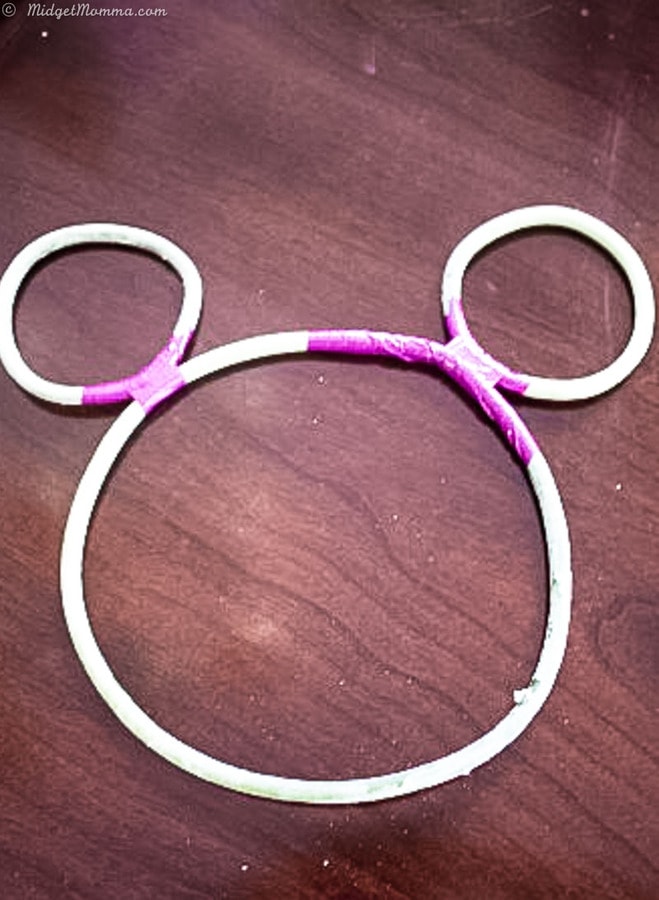 Once you have all 3 circles, tape them together to form the shape of Minnie Mouses' head. Set this aside.
Next prepare your tulle, you are going to want to have a lot of tulle pieces to wrap around your minnie mouse wreath. The easiest way I've found to cut the tulle into even strips is wrapping it around a piece of cardboard. I cut a piece of cardboard that is 7 1/2″ long, then i wrapped the tulle around the cardboard and cut the tulle across the top.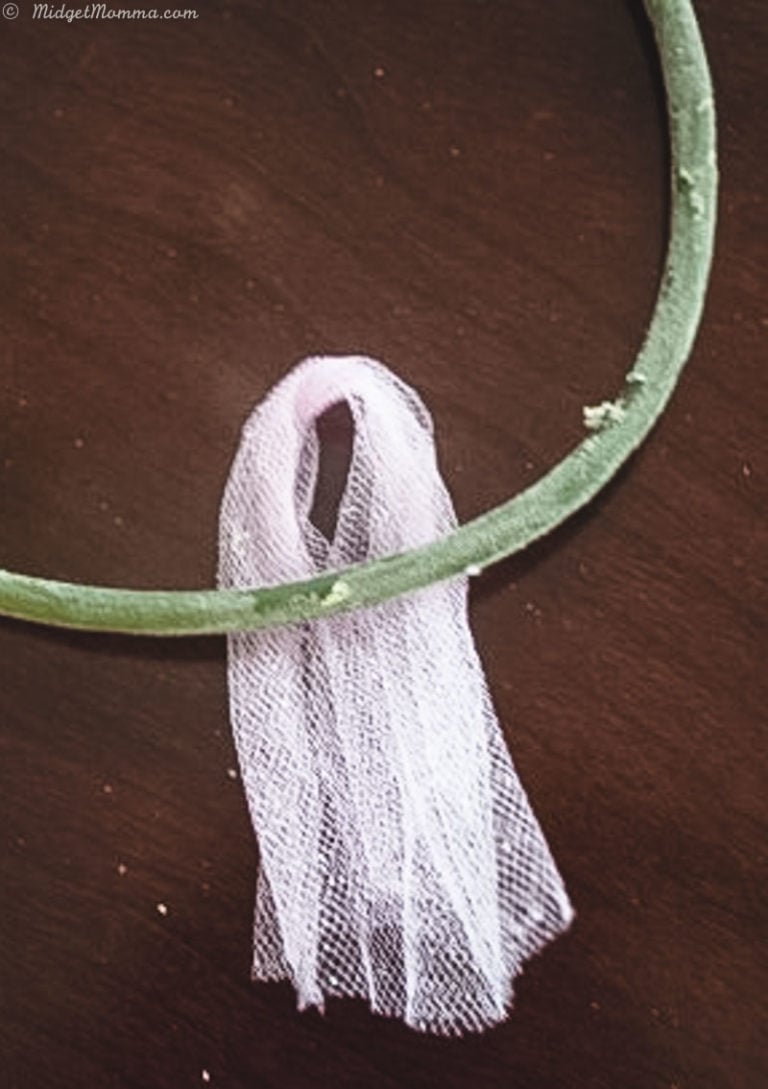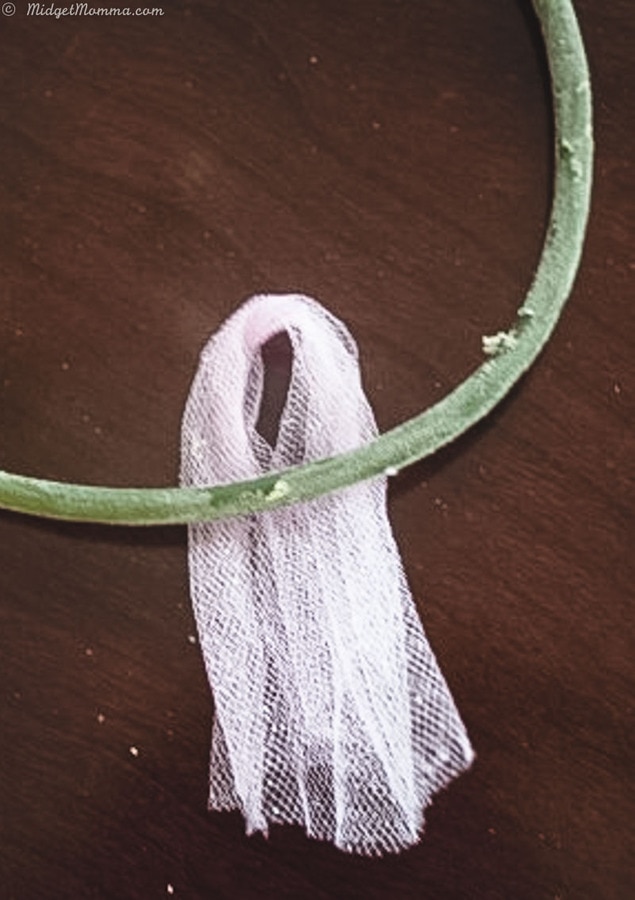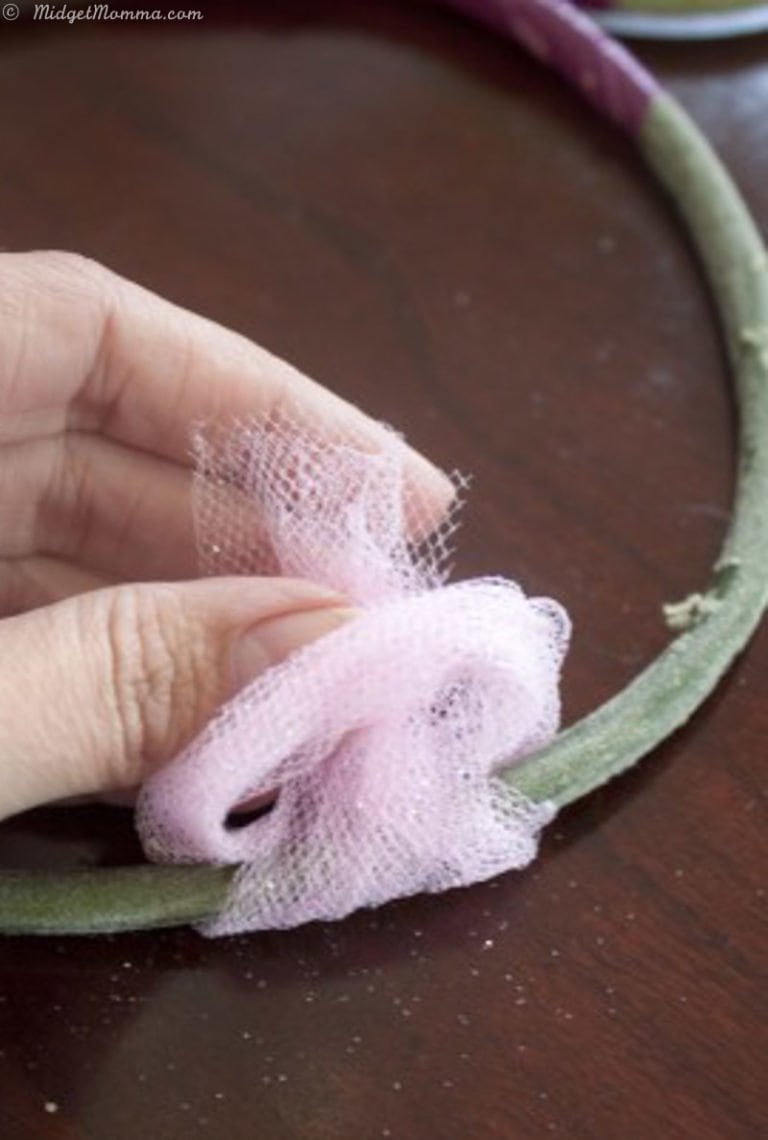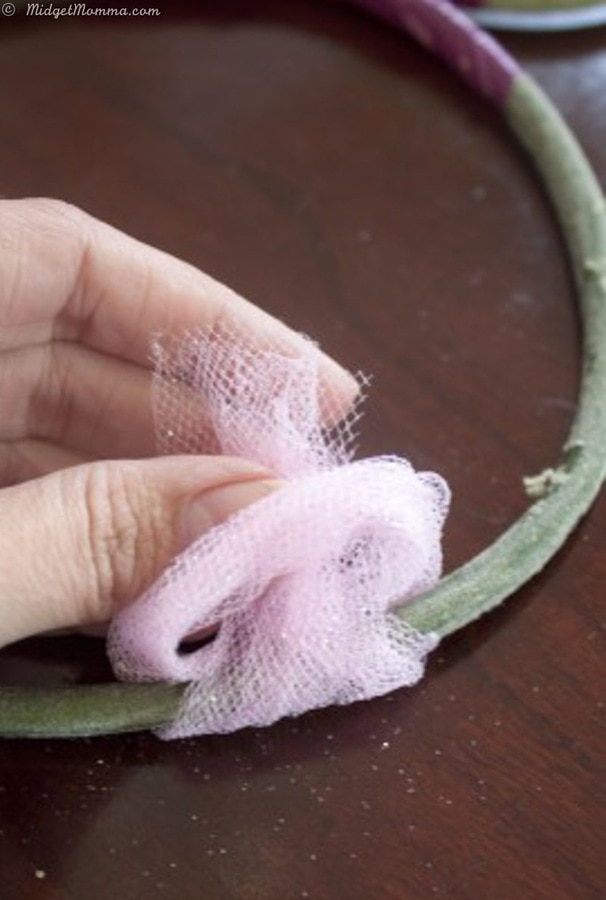 To wrap your wreath, take one piece of tulle, find the center and fold it in half. Put the strip of tulle underneath the wire.
Take the ends and put them over the elastic and down through the loop. Pull tight. Make sure both ends stay even.
Repeat until all the way around the whole wreath.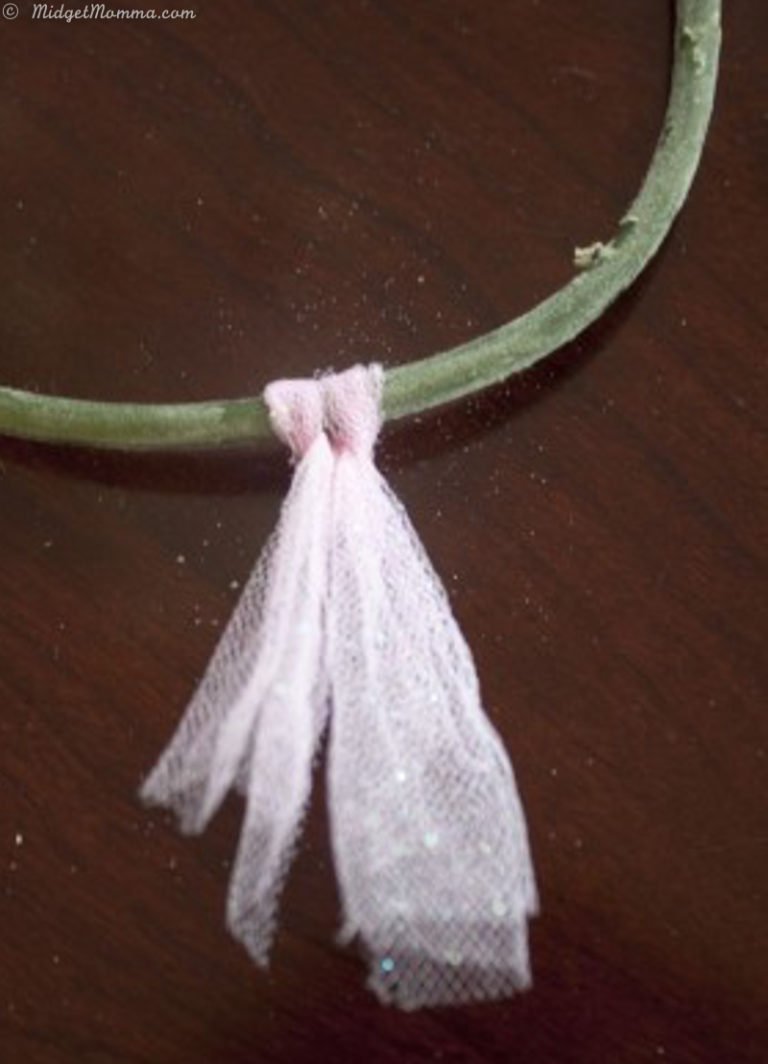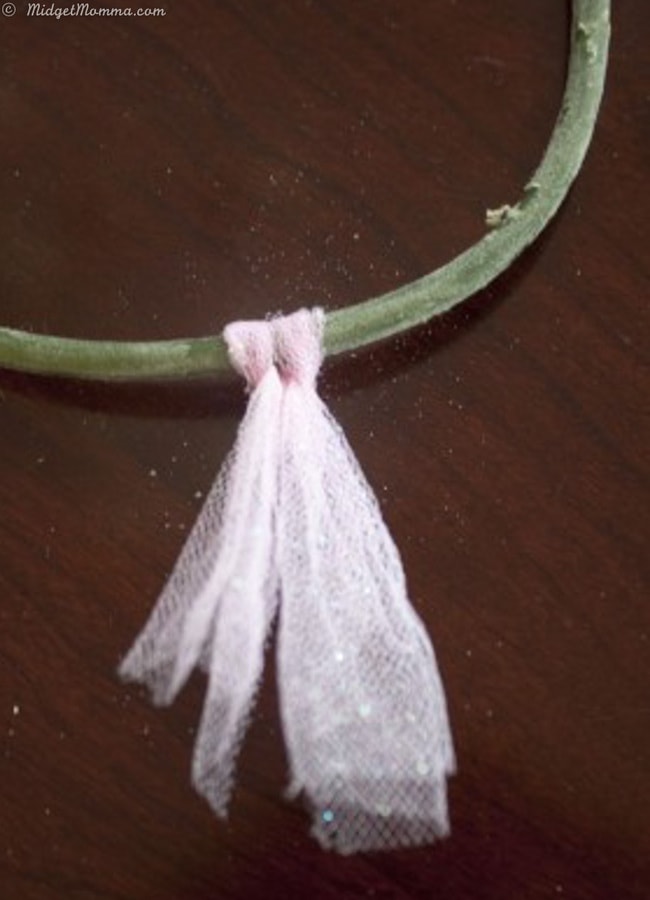 Join the newsletter
Subscribe to get our latest recipes right in your inbox every time we post a new one!