These keto grocery shopping tips will make getting your groceries and sticking to your keto eating plan so much easier! With a few little tricks you can rock your keto grocery shopping!
When you start a keto friendly lifestyle, you should know that one of the biggest lifestyle changes you make will be the way you grocery shop. Gone are the days where you could just throw anything that looked good into the cart. Now, you need to make smarter choices when it comes to the food you buy and consume. Getting started doesn't have to be scary.
Just look below at 7 grocery shopping habits to change in order to achieve keto success. You will find that by following these tips, you can easily find the food items you need without bringing home the temptations you don't.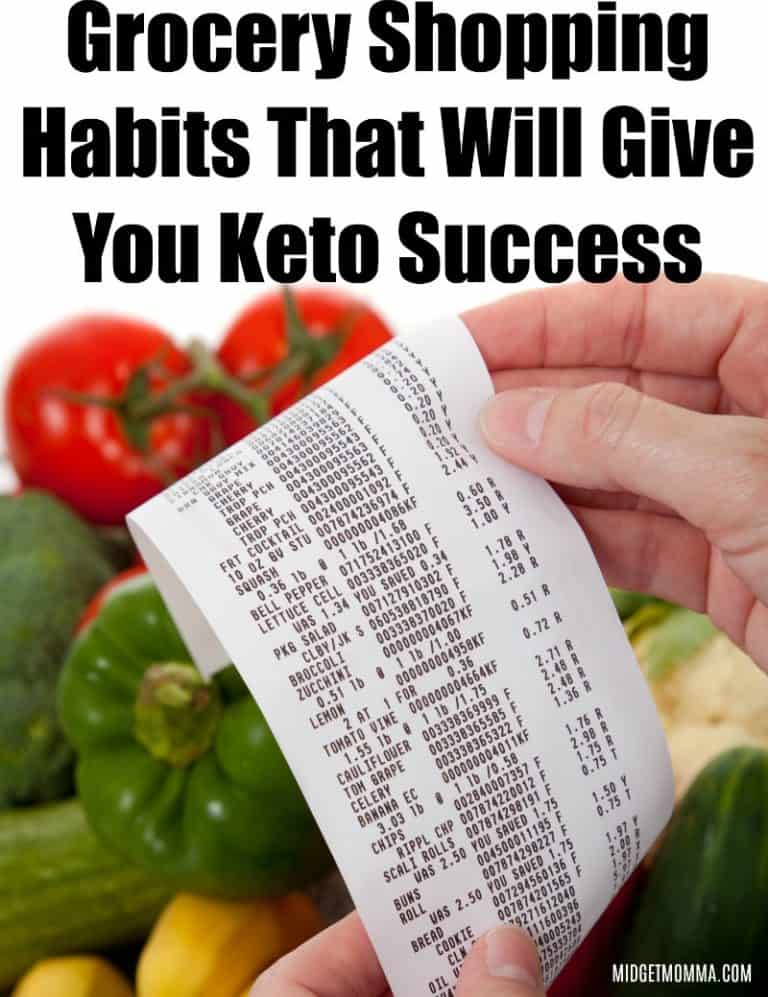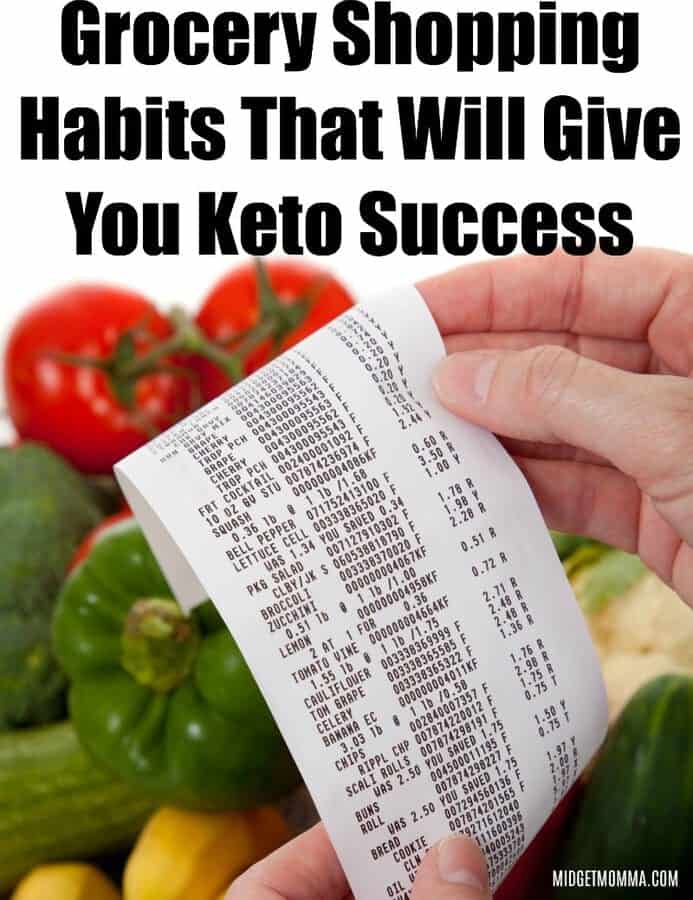 7 Grocery Shopping Habits That Will Give You Keto Success
1. Plan your meals ahead.
One of the easiest ways to shop is to have your meals planned ahead of time. Try to plan at least 3-4 dinners per week that you can create a shopping list from. This way you go in with a focus and know exactly what it is you need. Plus, planning your meals ahead of time also makes your home life a lot easier come dinner time.
Each week I post a Keto Diet Meal plan, included are breakfast, lunch and dinner recipes for everyday of the week. Every meal plan I have shared will be perfect for you each week, but you can use them to make your personal weekly keto diet meal plan before you start your keto grocery shopping trip.
You can use my printable meal planner to help you with your planning, or just a regular notebook. Either one will work, but the important thing is getting it planned.
2. Take a list and shop from it.
Once you start meal planning, you can create a shopping list. On this list don't forget to add your keto friendly breakfast, lunch, and snack ideas as well. Take your list with you and shop only from it. Don't let yourself get distracted by non list items that won't fit into your keto lifestyle.
Be Sure to also check out these Keto Shopping lists. These lists have awesome Keto and Low Carb items that you will find in those stores.
3. Make the deli your best friend.
One of the places you will spend the most time shopping is the grocery store deli. This is where you will find all sorts of meats and cheese perfect for your keto friendly diet. Stock up on various kinds of cheese in sliced and shredded, plus grab plenty of pepperoni, salami, and other high fat meats.
4. Know your fruits and veggies well.
Not all produce items are good produce items! Be sure you know the rules when it comes to shopping in the produce department. Any vegetables grown underground/root vegetables should be avoided. This means onions, potatoes, radishes, and carrots to name a few. Stick to above ground vegetables such as celery and cauliflower. For fruit, stick to berries such as blueberries, raspberries if you want to stay low carb. Avoid bananas and apples.
Now is the time to get into the habit of reading food labels. You need to know the net carbs and amount of sugar in the foods you are eating. Start practicing reading labels so when you head to the grocery store you can easily find them and decode them! This way, you can be sure you are making smart choices.
6. Know which aisles to avoid.
When following the keto lifestyle, there will be some aisles that simply don't have any good choices for you! Know which aisles to avoid and therefore avoid temptation. This could be the cereal aisle, baked goods aisle, and of course the potato chip/salty snacks aisle. These most likely won't have anything to offer you and should be avoided.
If you are wanting snacks, check out the list of keto snacks.
7. Plan your budget and buy accordingly.
Many people say that eating keto friendly is expensive. It doesn't have to be. Make note of inexpensive keto foods (broccoli, cauliflower, bulk nuts, eggs) and be sure these items are worked into your weekly menu. Take the time to look for sales that can help you boost your buck as well.
Be sure to also check out our Keto on a Budget, to learn How to eat Keto and keep the food budget low and if you have a large family like I do, the tricks I use for Feeding a large Family on the Keto Diet!
Consider these 7 grocery shopping habits to change in order to achieve keto success and see how beneficial they can to your waistline and your budget!
Be sure to also check out our Restaurant Guides to help you with making your Keto and Low Carb choices when you are dining out!
New to Keto? Check out these Keto Diet tips!
Make sure you snag the FREE Keto Cookbooks too! They will help with getting ideas for meals?