Be prepared to have your mind blown! This Meatloaf Brasciole is unlike any other meatloaf you've ever had. I had never even heard of a rolled style meatloaf before a friend of mine mentioned it, but I knew I had to try. I just loved the results of this Meatloaf Brasciole recipe! We loved it so much that it is going to be a staple as often as I can have it! While eating this Meatloaf Brasciole my husband and I kept saying how freaking good it was, that doesn't happen often that we both are saying it over and over. The trick to making it easy to roll up is using parchment or foil to help.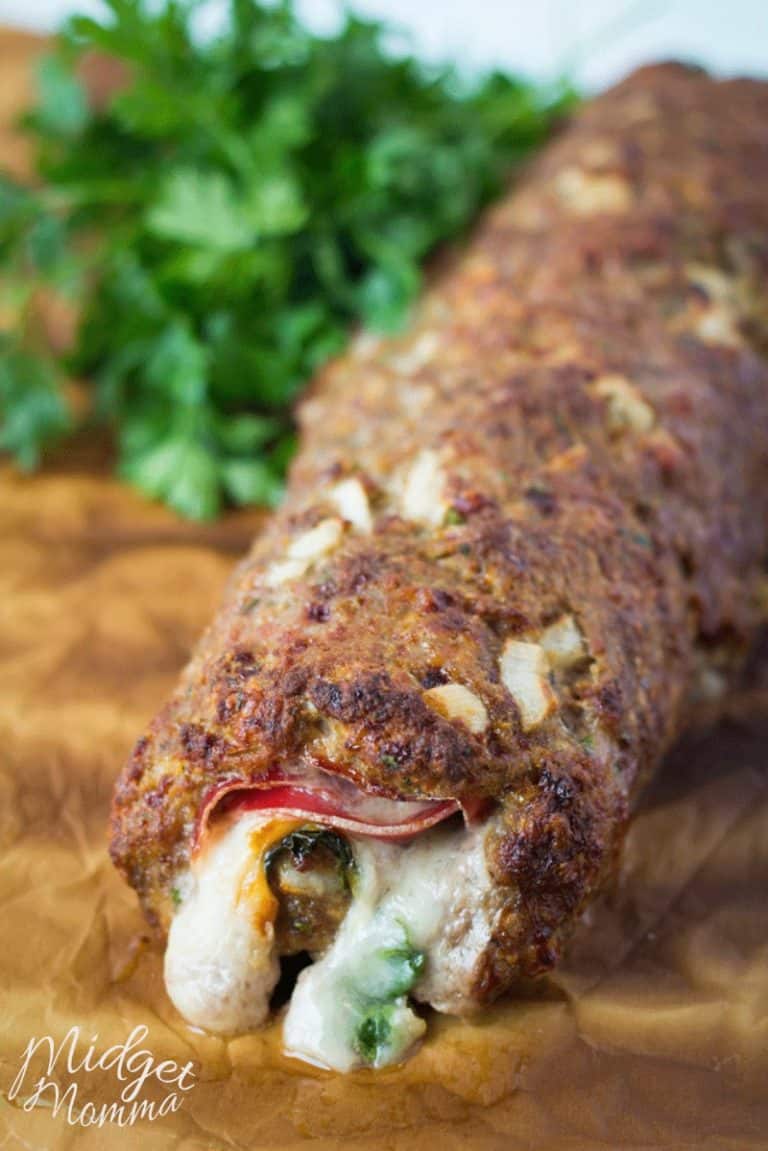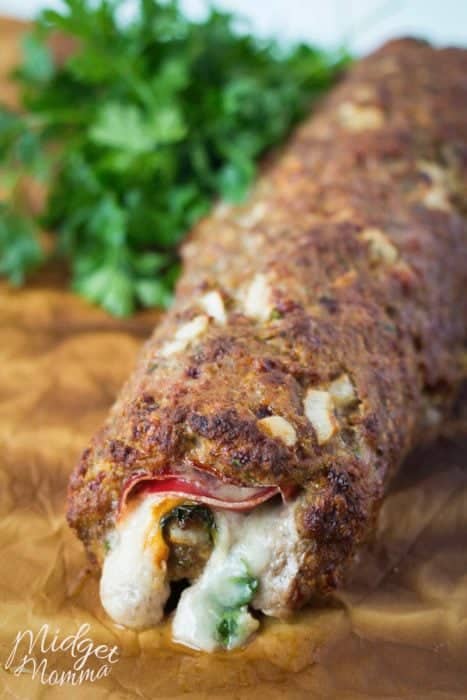 Check out these sides that go amazing with this recipe to finish up the meal!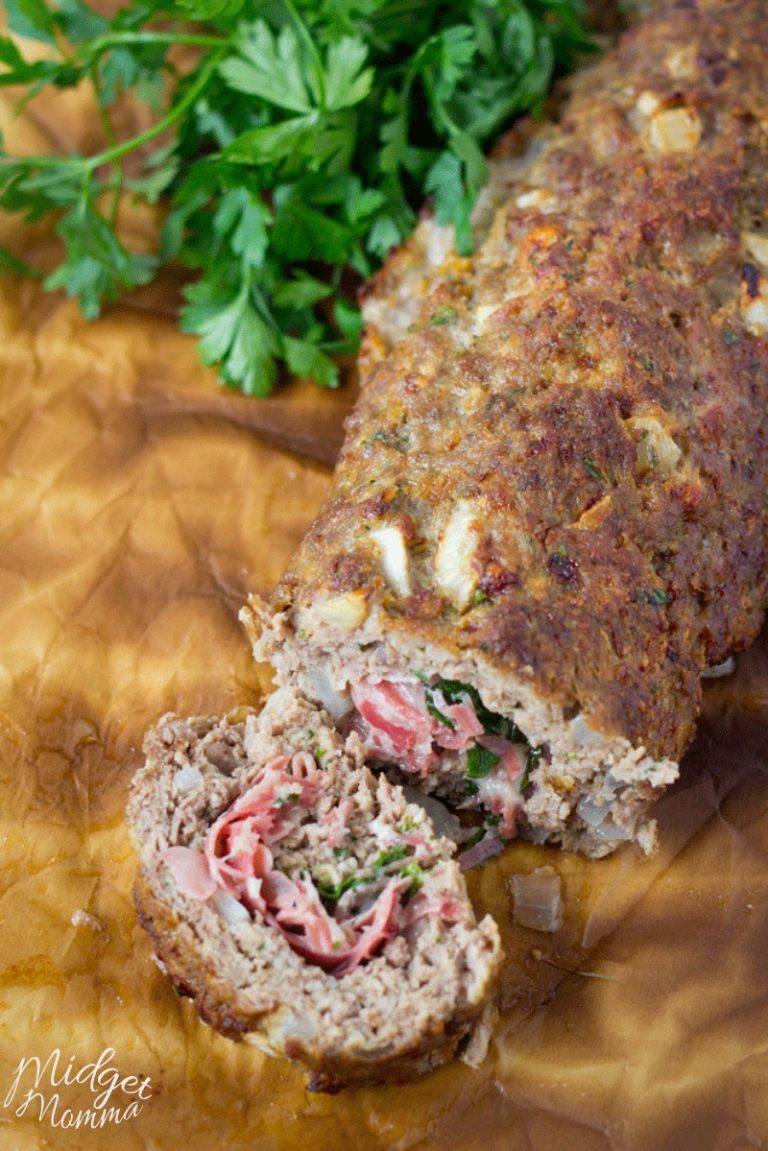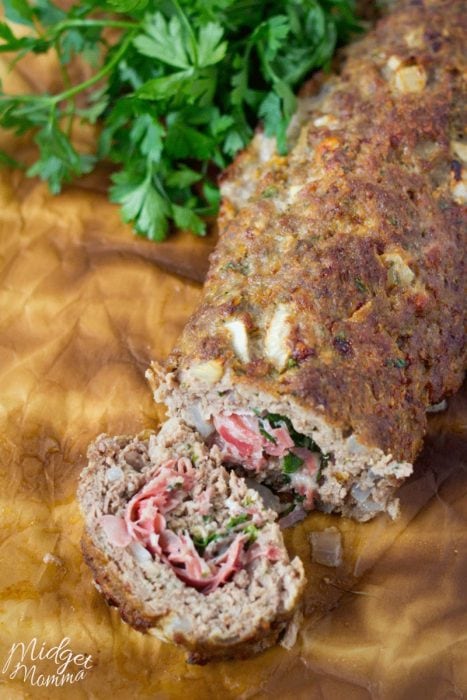 Meatloaf Brasciole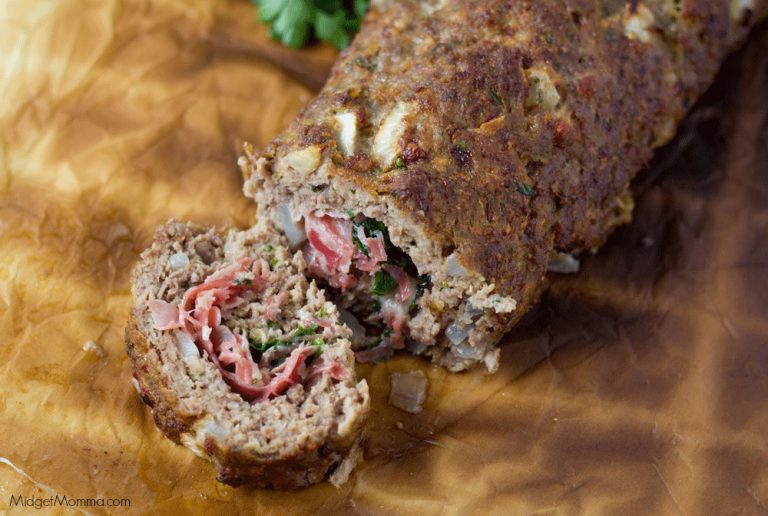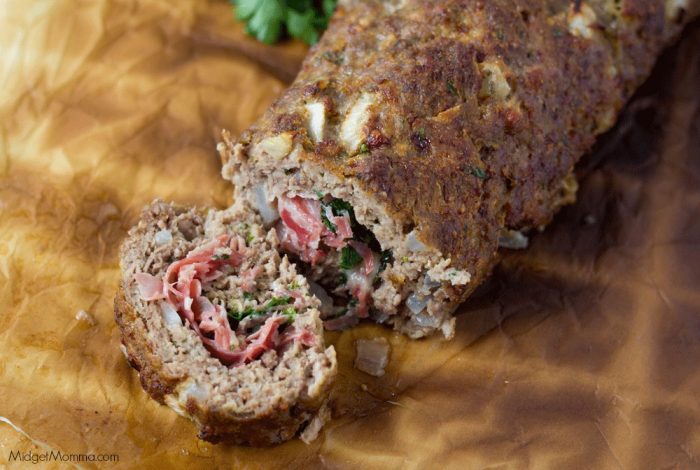 Meatloaf Brasciole Ingredients
1 pound ground beef
1/2 pound ground pork
1/2 cup Italian bread crumbs
1 egg
2 cloves garlic, minced
1/2 small onion, minced
3 tablespoons Parmesan cheese
2 tablespoons fresh parsley, chopped
1 cup fresh spinach
6 slices prosciutto
6 slices provolone cheese or 1 cup mozzarella cheese
Meatloaf Brasciole Directions
Preheat the oven to 450 degrees.
Mix the beef, pork, bread crumbs, egg, garlic, onion, Parmesan, parsley, salt and pepper together in a medium bowl.
Line a sheet pan with foil or parchment paper.
Spread out the meatloaf mix on the sheet pan.
Flatten it out to a 12 by 7 inch rectangle.
Layer the spinach, prosciutto and cheese onto the meatloaf.
Using the foil or parchment to help you roll the meat working across the shorter side so you get a long log.
Bake for 25 minutes.
Slice into 1 inch pieces.
Side Dish Recipes: