Looking to get on track with your meal planning and fitness goals? This Weekly Meal Planner and Fitness Tracker Printable is perfect!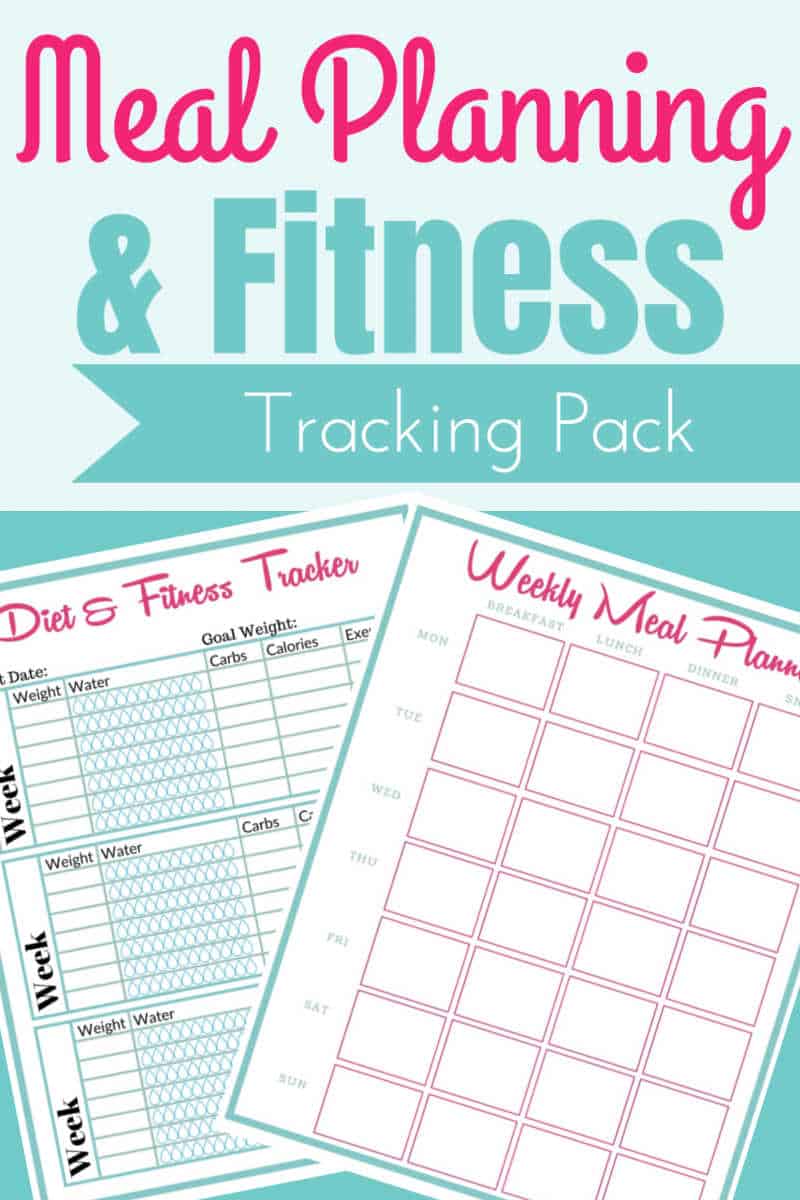 Weekly Meal Planner and Fitness Tracker Printable
I am trying to get better at the goals I make for myself. I am trying to get better at actually sticking to my meal planning. I do ok most of the time, but over the last few weeks I have slacked a bit and it has caused things to get a bit out of wack with our routine.
Writing things down always makes me stick to things better and makes me hold myself accountable better. So I thought a meal plan tracker and a fitness tracker would be the perfect way to make sure I hold myself accountable to my goals and plans.
This free meal planning printable and fitness tracker makes it easy. Just print and fill it in with what you need to. You can print it as many times as needed once you download it.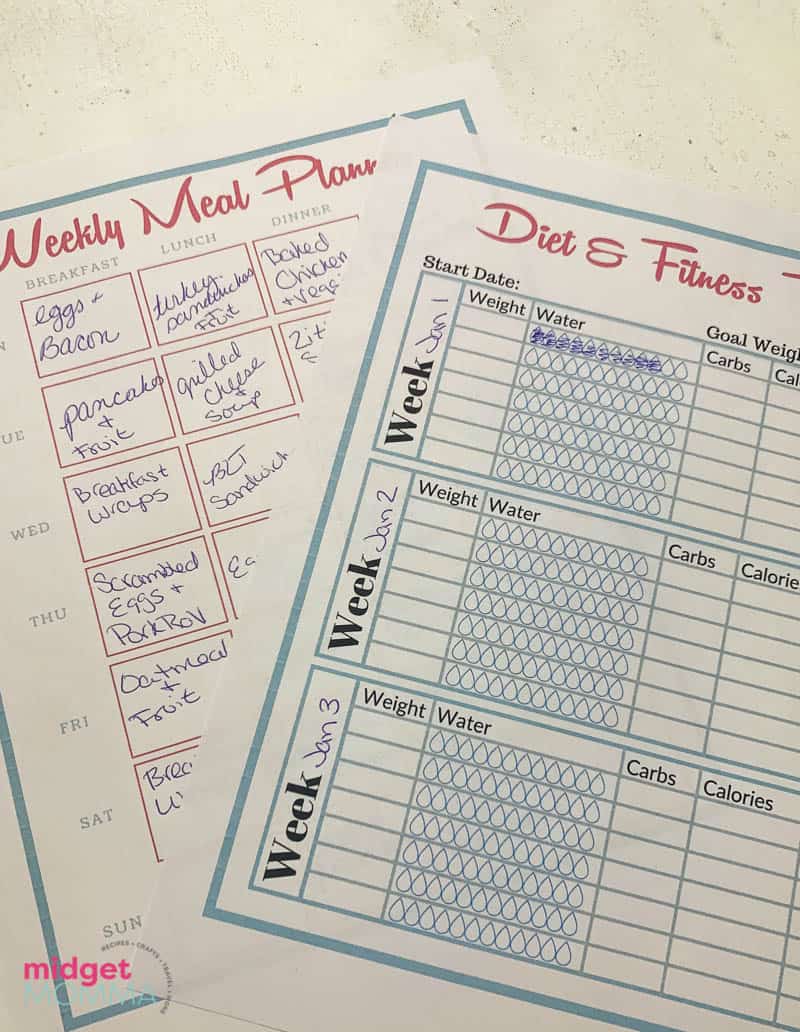 How to Use The Weekly Meal Planning Printable
For me if things are not easy to use then I will give up on them. This printable set up makes it super easy for me to stick to my plans and keep myself organized.
Every Sunday print the weekly meal plan and fill out each day with the meals for breakfast, lunch and dinner, we have also included a spot for snacks.
Then as you are making your grocery list and checking in on the stock of your pantry you can make sure have everything covered to make meal time easy during the week.
How to use the Fitness Tracker Printable
You will only need to print the diet and fitness tracker page once every 3 weeks. On this one there is water tracking for each day, carb tracking (for those who follow a low carb or keto diet), calorie tracker and a weight tracker.
I do however suggest that if you are working on a weight goal that you only weigh yourself once a week, because otherwise you can get totally frustrated if you are not seeing the results you want to every time you step on the scale.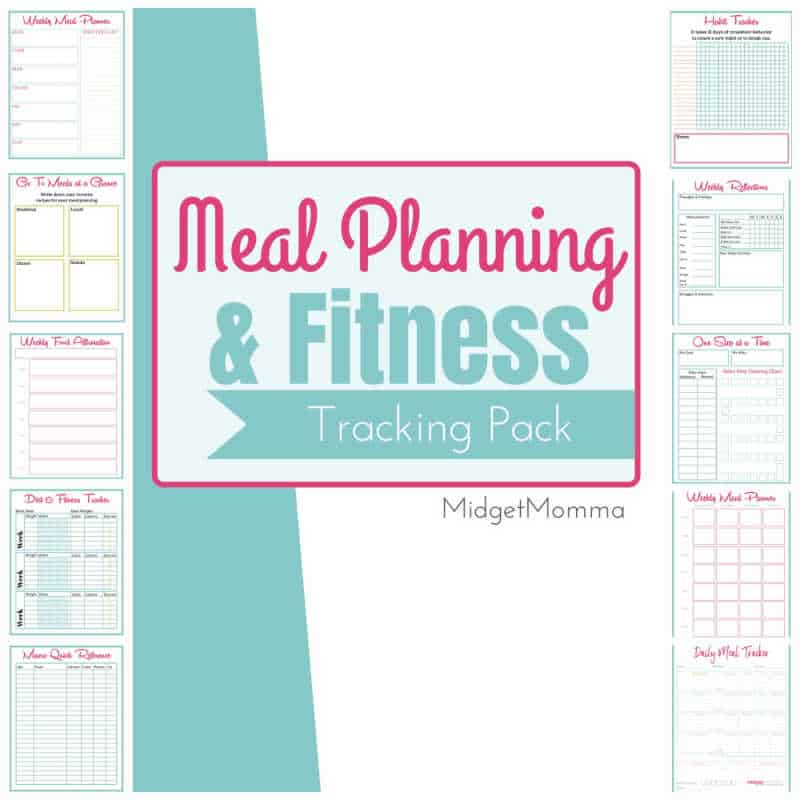 If you are needing even more in depth planning and fitness tracking check out my 10 page Meal Planning and Fitness Tracking set here.
Daily Meal Tracker, with water in take tracker
Weekly meal Planner
Weekly Meal Planner with Shopping list
Weekly Food Affirmation page
Diet and Fitness Tracking
Weekly Reflections
Goal Tracker
Macro Quick Reference sheet
Favorite Meals Sheet
Habit trackers
How to Print
Just fill out the form below and the Meal plan and the fitness tracker will arrive in your e-mail inbox!
More Printables you will love
Join the newsletter
Subscribe to get our latest recipes right in your inbox every time we post a new one!