Personalized gifts are awesome, when they are made for parents and grandparents who love having personalized gifts are the best way to go. Especially when the kids are small because they are only small for so long and their tiny feet are so stinkin cute!!
I love the lullaby you are my sunshine and i wanted away to show that off. As you may have figured out but a lot of the other crafts i have done I love to have a way to show how small my little ones feet and hands were. I was able to use my sons and daughter foot prints to give the sun rays different sizes. This is a great easy craft that you can make as a gift for Mother's Day or any other holiday for those who love the kiddos.
You Are My Sunshine Baby Memories DIY Canvas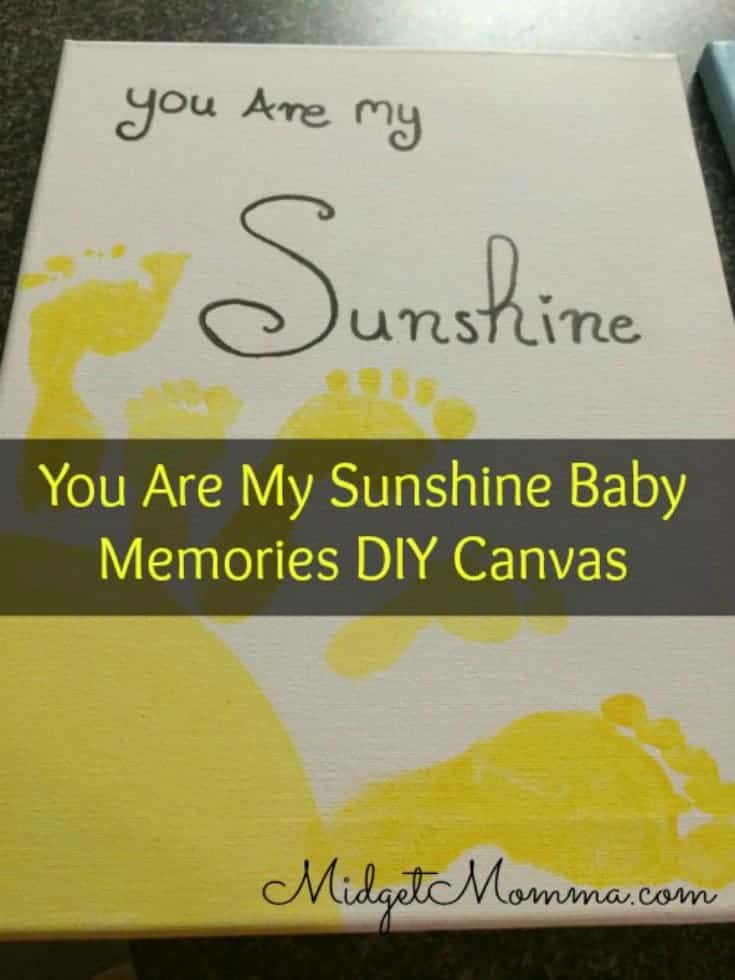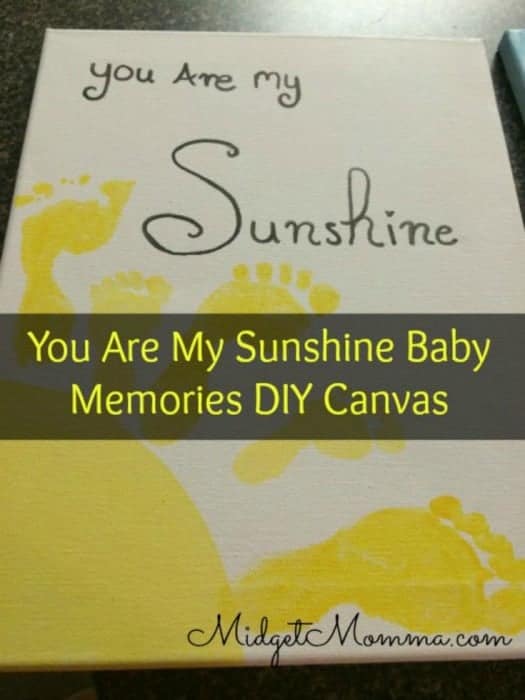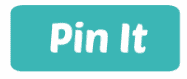 You Are My Sunshine Baby Memories DIY Canvas Supplies
white canvas
two tones of yellow paint
Black paint pen
You Are My Sunshine DIY Canvas Directions
In the left hand corner of the canvas paint a quarter of a circle as the base of the sun. Print your child's foot one shade of yellow and alternate the shades of yellow every foot print.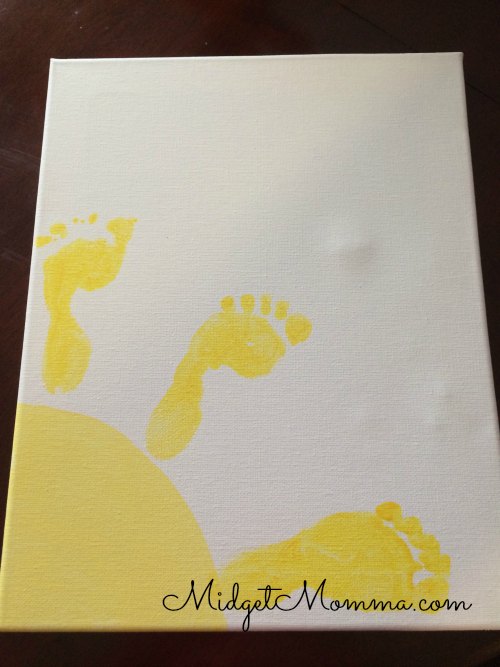 With your paint pen slowly write You Are My Sunshine like shown. If you are nerves to write on the canvas you can start with a pencil than go over it with the paint pen.
More fun Kids activities to try!