A Great Reason To Love Starbucks!
Free Starbucks Coffee Grounds for Gardeners. Starbucks serves freshly brewed coffee to millions of customers each day. But many may not know they can also pick up a Free Starbucks Coffee Grounds for Gardeners to enrich their gardens and compost.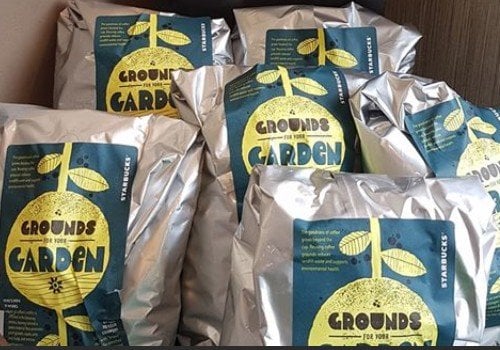 Here's how it works
Coffee grounds are a nutritional additive for your garden soil. During the brewing process, most of the acidity is removed, leaving behind a nutrient rich green material that has an average pH of 6.9 and a carbon nitrogen ratio of 20:1 – great for nitrogen loving plants!
Related- Low Carb and Keto Friendly Drinks at Starbucks
Add grounds directly to your garden to promote plant growth, repel ants and slugs and encourage earthworms.Apply as a side dressing to nitrogen-loving plants and most perennials. Balance the nutrition of your soil with "brown" materials such as leaves or grass.
Related-Weight Watchers Starbucks SmartPoints Coffee, Drinks & Food Menu
Or, add to your compost to enrich, by combining with "brown" materials. Use grounds within 2-3 weeks of brewing to capture the most nutritional value. Grounds for Your Garden is an important part of Starbucks' efforts to support environmental health.
Keep these used coffee grounds out of landfills. Pick up a free bag to enrich your garden and keep your plants happy.
Limited quantities available at selected Starbucks stores nationwide and on a first come first served basis. You may want to check with your local store for more specific times/dates this freebie offered at your local Starbucks.
For Seasonal Menu Offers, Visit Starbucks.com for updated information.
Love Coffee? Check out these coffee recipes!
Most Recent Posts