If you are looking for an amazing Star Wars drink to make while you sit down with the kiddos to watch Star Wars: The Last Jedi then you are going to love this Luke Skywalker cocktail!
This Star Wars Cocktail is sweet and creamy, made with Godiva liquor and cream and oh so wonderful!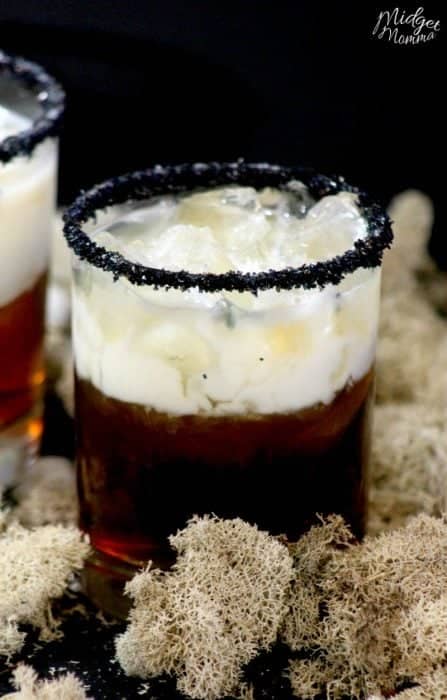 If you are looking for fun Star Wars drinks for the kids to enjoy while having family movie night then check out these awesome drink recipes!
Star Wars Drink Recipes
Kylo Ren Star Wars Kids Party drink 
Star Wars Inspired Yoda Hot Chocolate
Chewbacca Caramel Hot Chocolate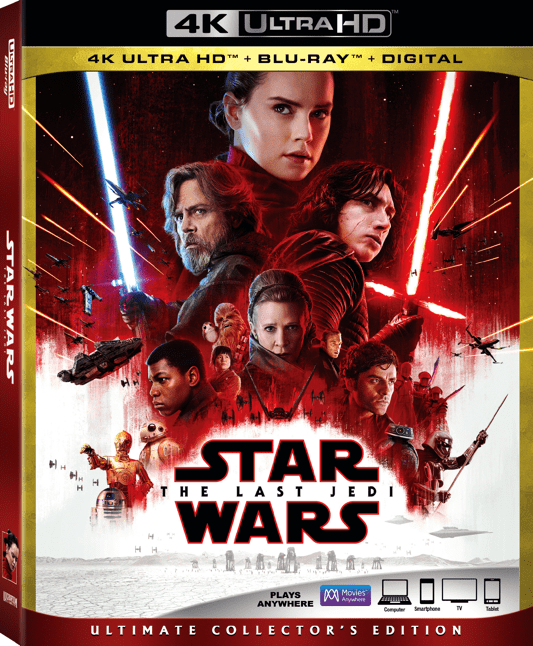 If you have yet to sit down and watch the newest Star Wars movie, this is one that you must watch! You can grab the awesome movie on Amazon!
In Star Wars: The Last Jedi, the Skywalker saga continues as the heroes of The Force Awakens join the galactic legends in an epic adventure that unlocks age-old mysteries of the Force and shocking revelations of the past.
I am not going to spoil the movie for those of you who have not seen it, that would be just wrong! You need to watch it, and you need to not have any spoilers. But I will say that it is a MUST watch movie! Plus you also have to check out the AMAZING bonus features! You will want to make an extra bag of popcorn just for enjoying the bonus features!
Star Wars: The Last Jedi Bonus Features!
The Director and the Jedi – Go deep behind the scenes with writer-director Rian Johnson on an intimate and personal journey through the production of the movie—and experience what it's like to helm a global franchise and cultural phenomenon.
Balance of the Force – Explore the mythology of the Force and why Rian Johnson chose to interpret its role in such a unique way.
Scene Breakdowns

Lighting the Spark: Creating the Space Battle – Get a close-up look at the epic space battle, from the sounds that help propel the action, through the practical and visual effects, to the characters who bring it all to life.
Snoke and Mirrors – Motion capture and Star Wars collide as the filmmakers take us through the detailed process of creating the movie's malevolent master villain.
Showdown on Crait – Break down everything that went into creating the stunning world seen in the movie's final confrontation, including the interplay between real-word locations and visual effects, reimagining the walkers, designing the crystal foxes, and much more.

Andy Serkis Live! (One Night Only) – Writer-director Rian Johnson presents two exclusive sequences from the movie featuring Andy Serkis' riveting, raw on-set performance before his digital makeover into Snoke.
Deleted Scenes – With an introduction and optional commentary by writer-director Rian Johnson.
Audio Commentary – View the movie with in-depth feature audio commentary by writer-director Rian Johnson.
If you want even more fun to have with the kids, make sure you print the awesome, Star Wars: The Last Jedi Activity pack!
Now on to this amazing drink that you are going to love sipping on while watching Star Wars: The Last Jedi! The Luke Skywalker Cocktail!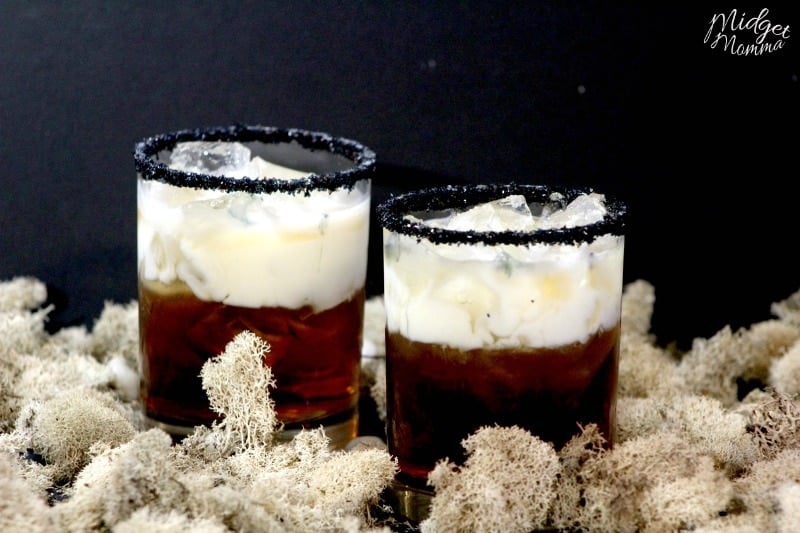 Luke Skywalker Cocktail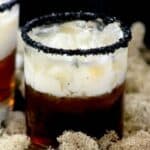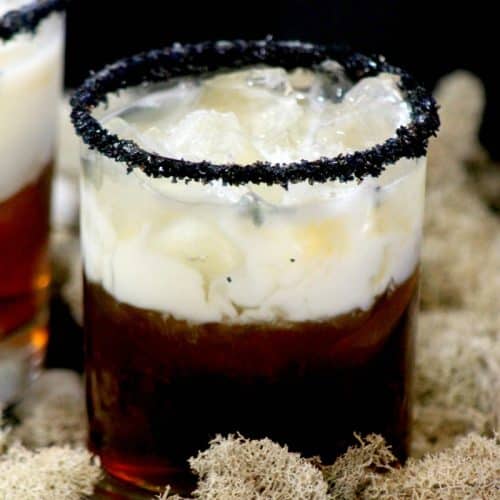 Luke Skywalker cocktail
This Luke Skywalker cocktail is An amazing Star Wars drink to enjoy while you sit down with the kiddos to watch Star Wars: The Last Jedi. Made with Godiva liqueur, vodka and cream!
Pin Recipe
Print Recipe
Ingredients
2

oz

vodka

1

oz

Godiva liqueur

light cream
Instructions
Pour vodka and Godiva liqueur over ice cubes.

Fill with heavy cream right on top
Notes
Any nutritional analysis on the Site is based on an estimate, calculated by WP Recipe Maker plugin (or other third-party source) from the individual ingredients in each recipe. Variations may occur for various reasons, including product availability and food preparation. We make no representation or warranty of the accuracy of this information. This recipe is created by MidgetMomma.com. All photos are copywrite protected. Sharing this recipe with friends and on social media is encouraged, however copy/pasting any part of the recipe is prohibited. Please use the share buttons above to share with your friends.
Nutrition
Keyword
Luke Skywalker cocktail
Disclaimer: This post is sponsored by Disney. All opinions are 100% my own.