Taking a trip to Panama City Beach Florida and looking for things to do with the kids? A beach is always a great place for families to take a vacation and there are plenty of things to do in Panama City Beach Florida With Kids that the whole family will enjoy.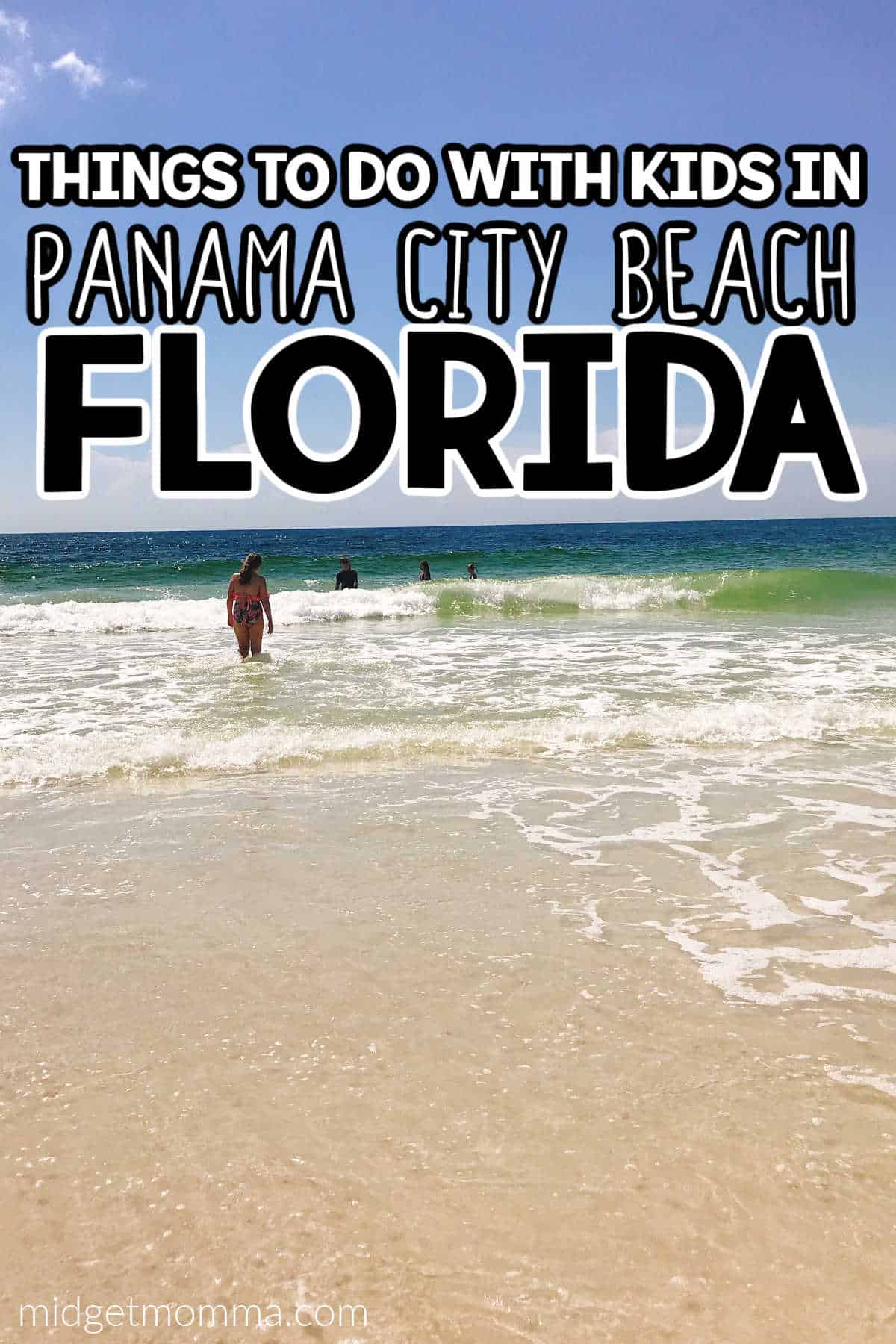 Is Panama City Beach Florida a good place to take kids?
Panama City Beach is a great place to take the kids on a family vacation. There is plenty to do that the whole family will enjoy participating in. There are lots of outdoor activities and indoor activities that you can fill your days with and have a vacation that everyone will enjoy and remember. After visiting Panama City beach with my daughter I can for sure say it is a perfect location to take kids on vacation.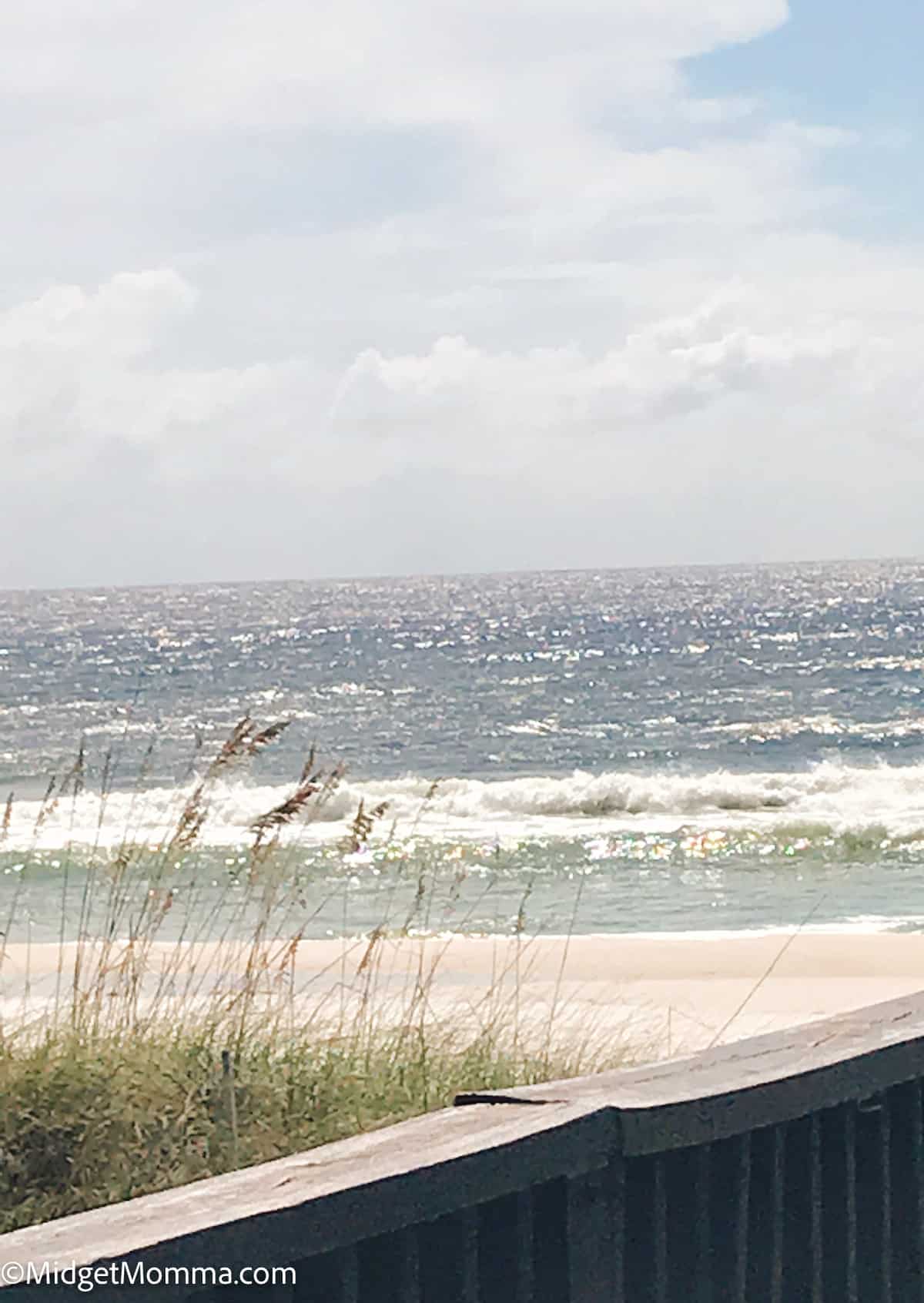 Things to do with Kids in Panama City Beach Florida
Weather you are wanting to be inside or outside there are plenty of fun things to do in Panama City beach with kids. We have rounded up our favorites that we explored when my daughter and I took a trip to Panama city Beach that you should for sure add to your vacation fun.
My daughter and I spent 4 days in Panama City beach Florida and while we could totally have enjoyed more fun in the sun the 4 days was perfect for a quick getaway.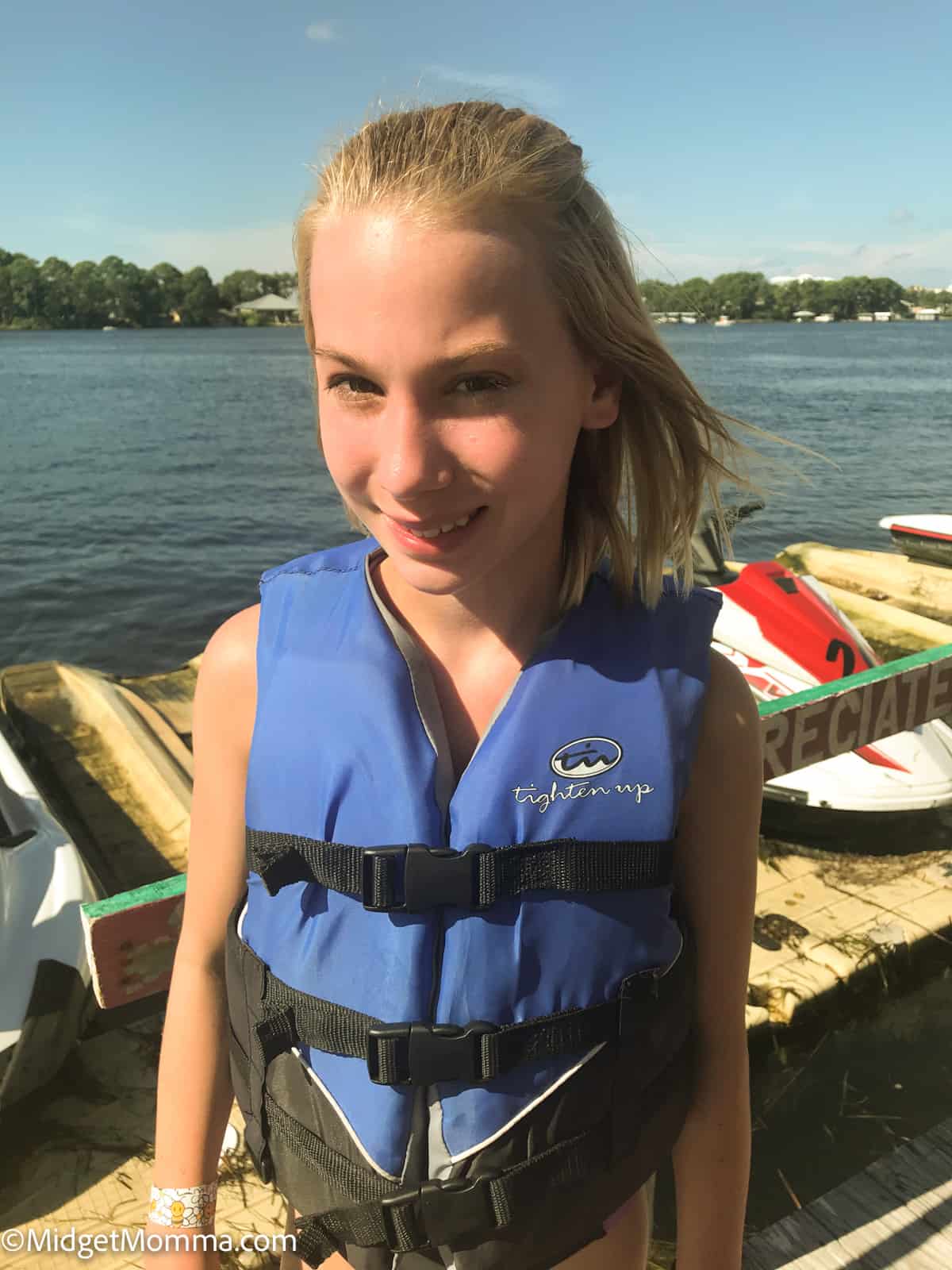 Go Jet Skiing
We had a blast on our jet ski tour with Adventures at Sea when we were in Panama City Beach! If you have never jet skied before there are no worries when you go with Adventure at Sea. They teach you everything you need to know before you get started.
My daughter and I had never gone jet skiing before and after they gave us the know all information, got us set up and we got going it was so much fun. While it took a bit to get used to driving the jet ski with a bit of patience we both enjoyed it.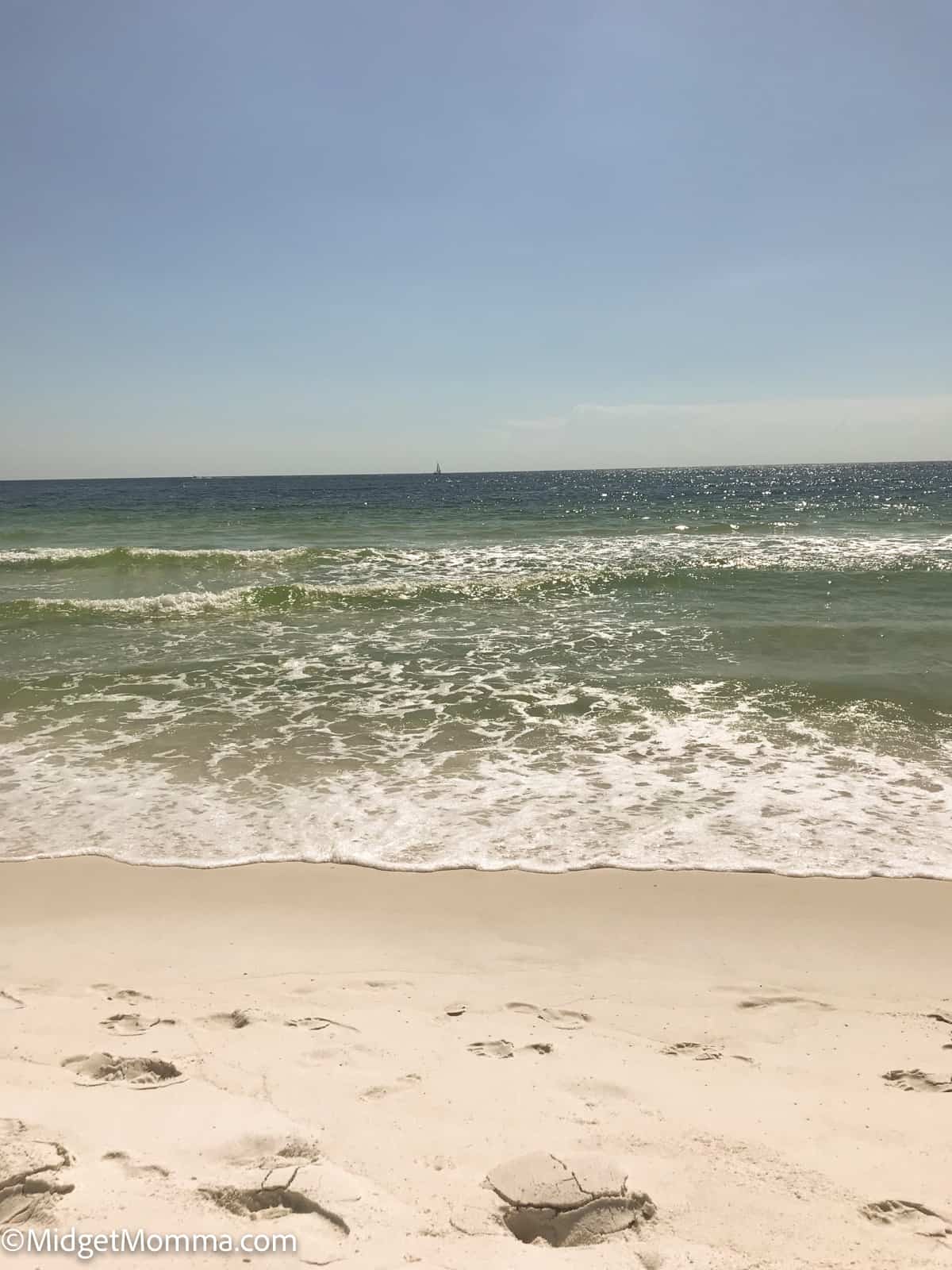 Go to the Beach
Of course going to the beach is a must anytime you can as far as our family is concerned. We love the sun, the sand and the waves. Hunting for shells, just sitting on the beach or splashing in the water the beach in a beach town is a must do for us.
Panama City Beach
Saint Andrews Park
Shell Island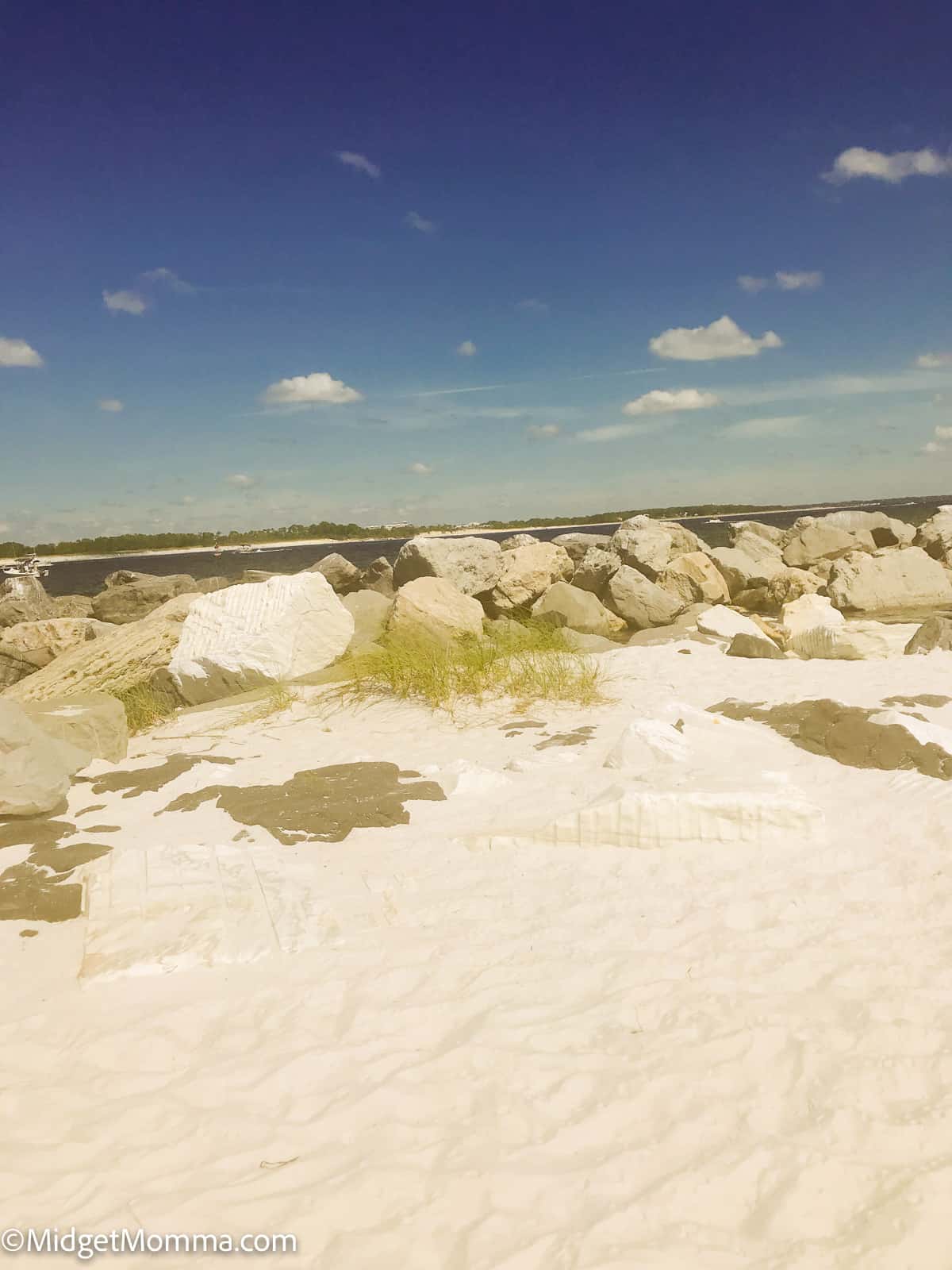 Shell Island
I know I said shell island when talking about beaches, but this particular one is much more than just a beach. The one thing everyone in the family will remember when you take them to shell island is that when you walk on the sand it squeaks.
Shell Island is a beautiful Island that is a must to explore when you are in Panama city beach. Shell island has 7 miles of land that is undeveloped between the Gulf of Mexico and Saint Andrews Bay, where you can fully enjoy nature while you are there. You can make a full day trip just visiting the island, they have boating, snorkeling, swimming camping, and more that is all perfect to enjoy with the kids.
While on our trip to Panama City beach we visited the Island twice, once taking the Shell Island shuttle and the second time when we were on our Jet ski tour. Both times we went to the island were a ton of fun. The water is beautiful and perfect for the kids to swim and look for shells.
You can do more of the adventure stuff like boating and snorkeling if your kids are into that type of thing.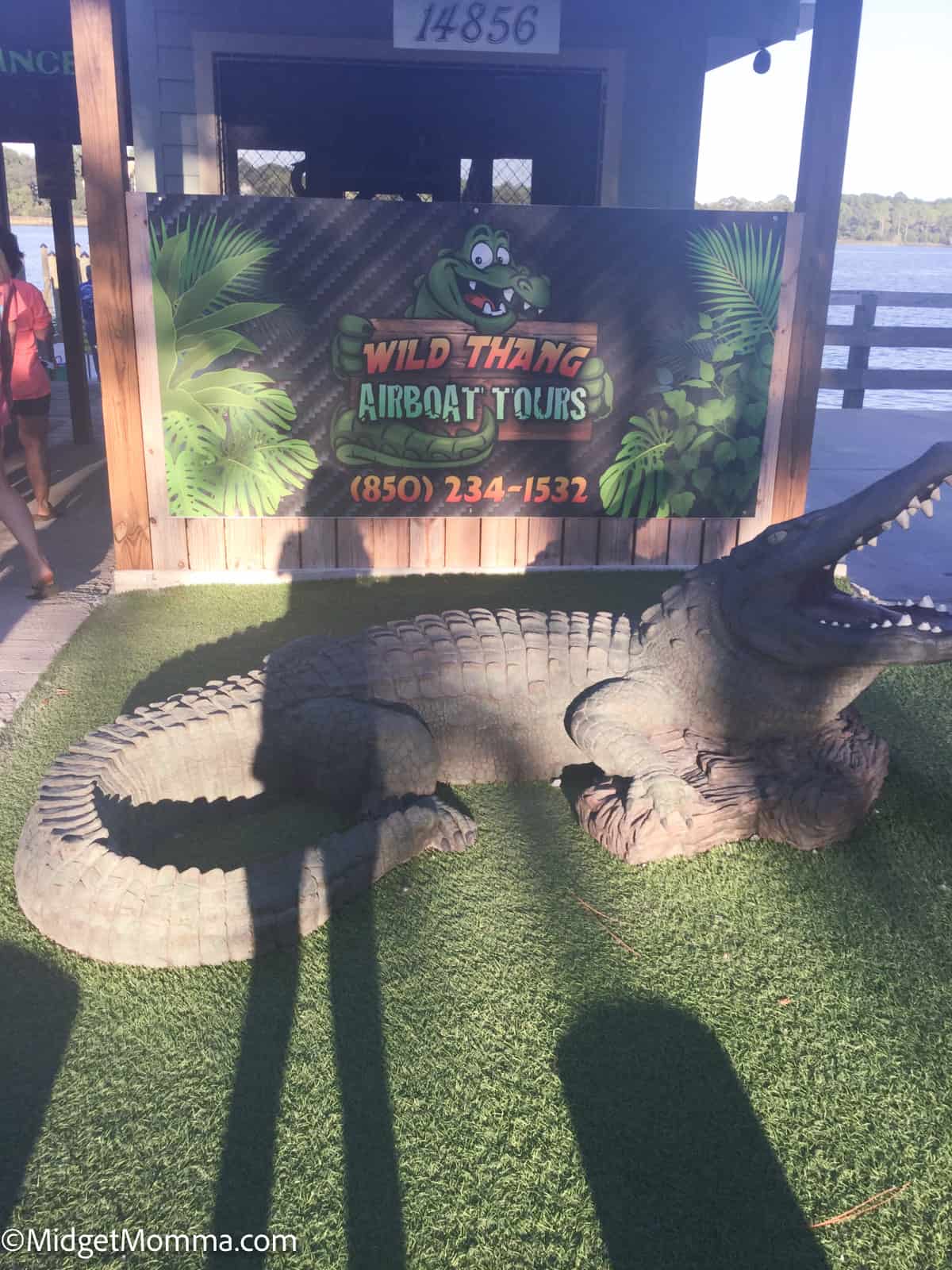 Go on an Airboat Tour
While there are a few different places where you can take airboat tours within Panama City beach, We took an Airboat Ride through West Bay with Wild Thang Airboat Tours.
The Airboat Ride with Wild Thang Airboat Tours takes you on a very scenic trip around areas of the intercoastal waterway and the Gulf of Mexico! Along with seeing the beautiful and natural area, you will also have the opportunity to see wildlife in their natural habitat too!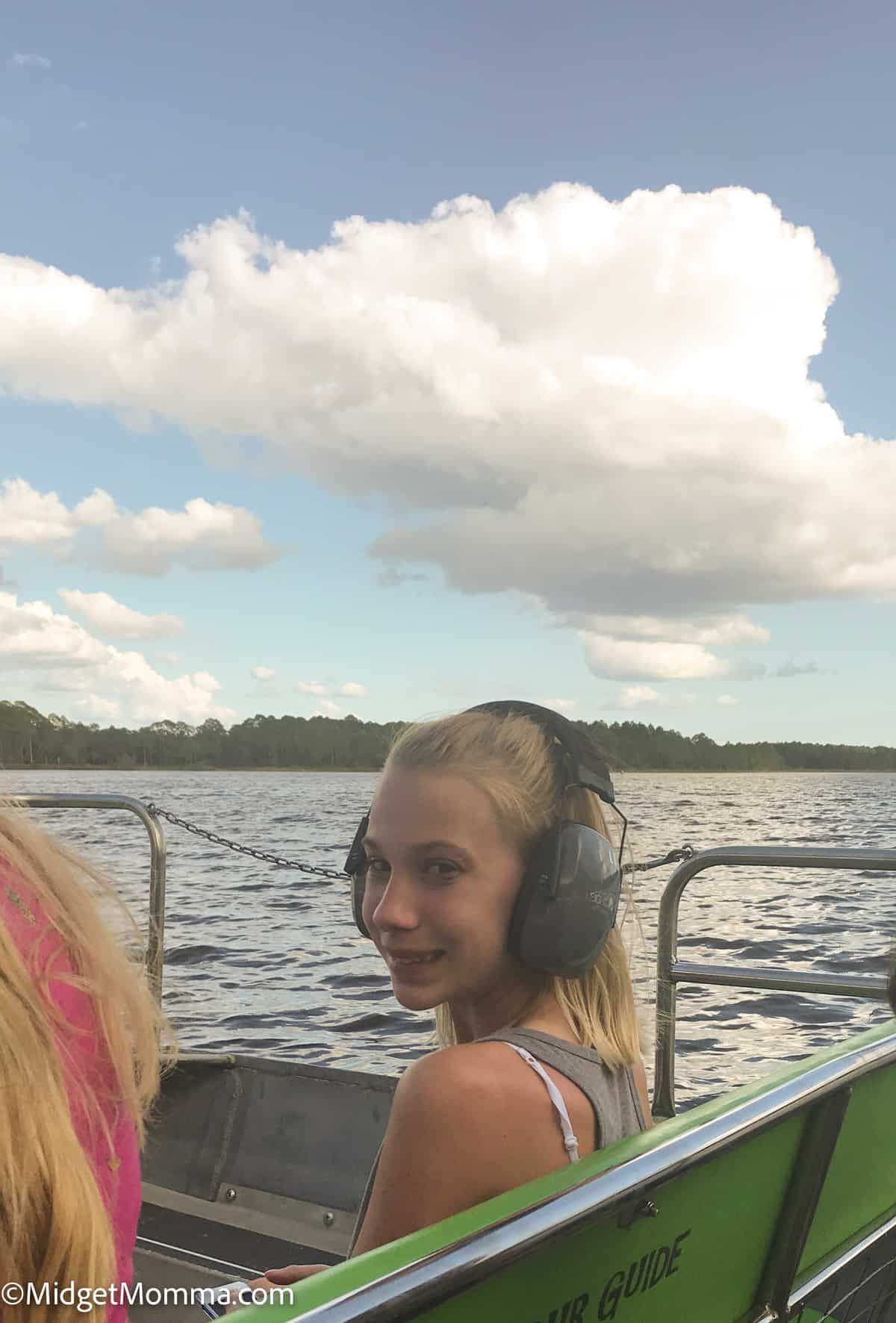 There are 3 different air. boat tours you can pick from:
1 Hour Airboat Ride: The one hour trip give the opportunity to go to the bigger creeks which are further away from the Airboat docks. This is the trip to go on for a great chance to see gators along with all of the beautiful and natural scenery, because the creeks are where the baby alligators hang out.
1/2 Hour Airboat Ride: Have an idyllic and enjoyable ride with great scenery and may have the chance of a dolphin encounter and observing our native birds here in Florida. Length of boat ride is 30 minutes.
Sunset Airboat Ride: This trip is an hour and a half long. You leave the dock right before sunset and get to see what a Florida sunset looks like from an airboat. Night time is the best time to see gators, and once it gets dark the captain and crew use their spotlights to shine the "red eyes" of the alligators, which makes it easier to see them.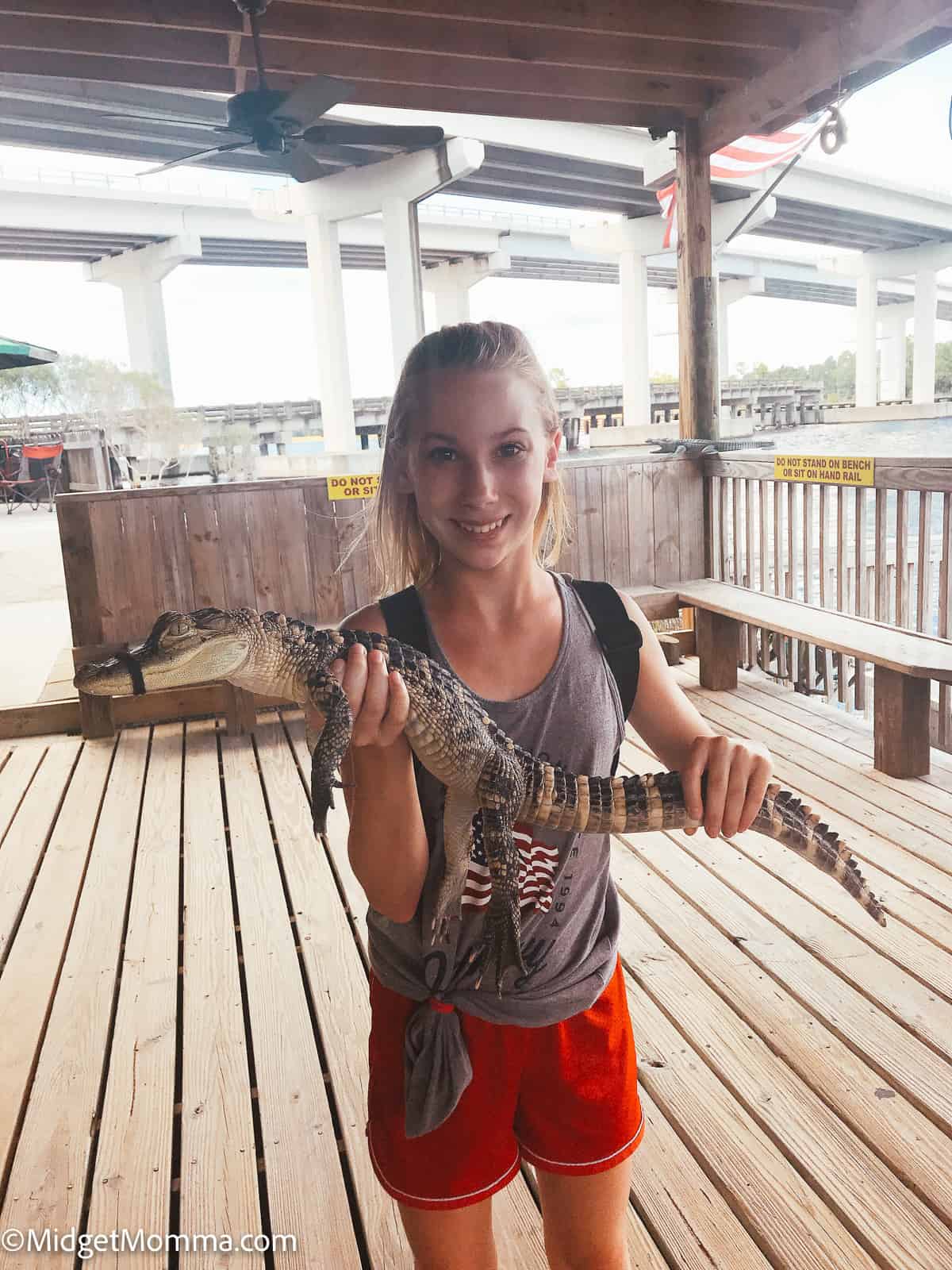 Hold a Baby Gator
After the air boat tour with With Thang Air Boat tours, you will get to hold a baby gator, which is always something kids love.
While we did not visit other places to see gators, there are quite a few places in Panama City Beach Florida where you can see gators and hold baby gators.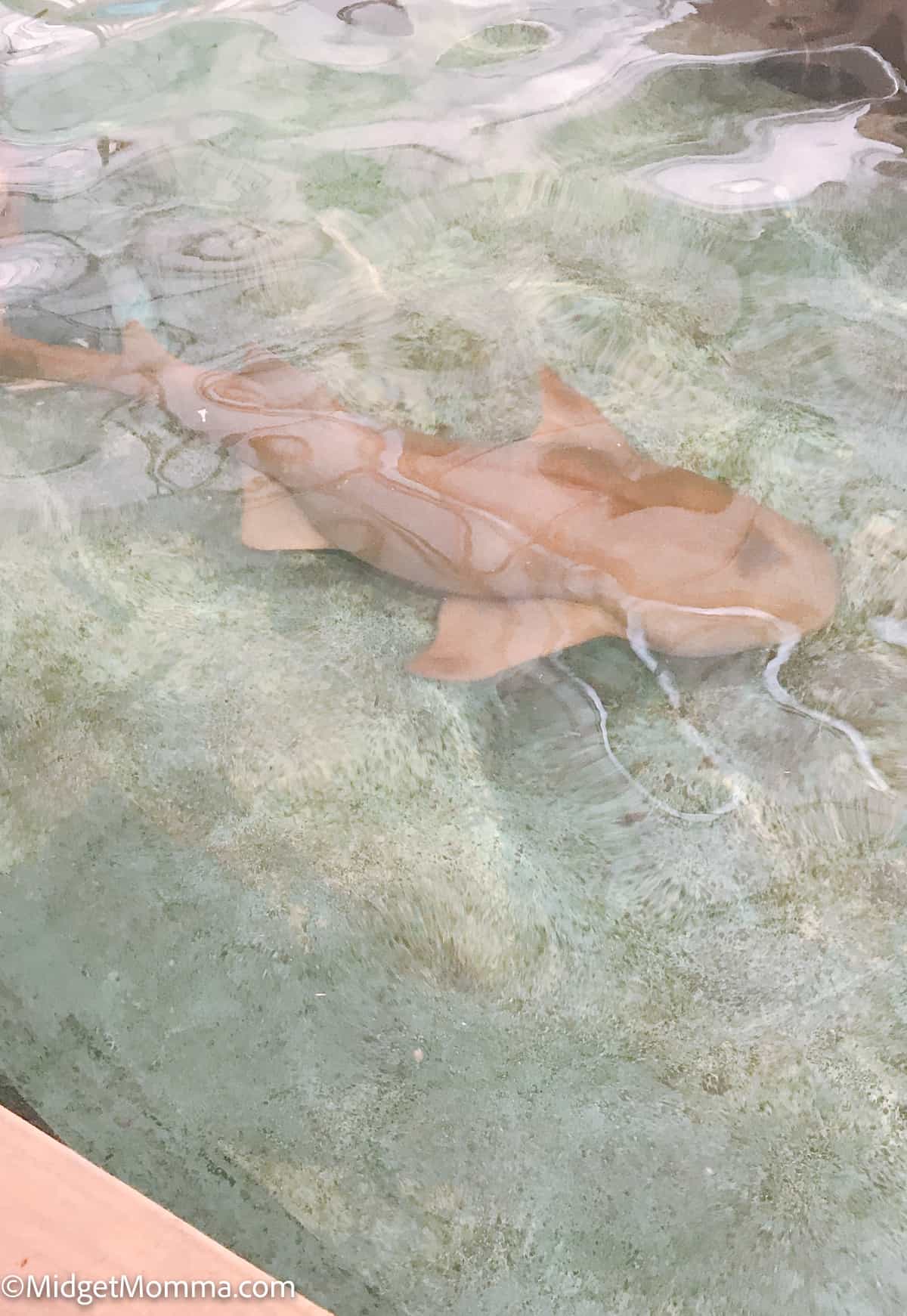 Visit Gulf World Marine Park
Gulf World Marine Park is home to a large variety of spices including bottlenose dolphins, California sea lions, harbor seals, penguins, tropical birds, stingrays, and African penguins there is a lot of learning and fun to be had with a visit!
You can check out the animal exhibits, get a hands on learning experience with dolphins and so much more. It is a great place to take the kids when visiting Panama City Beach. There are also educational shows that you can take the kids to so they can learn even more about the animals.
Gulf World Educational Shows:
Shark and Turtle Chat
Feather and Friends Show
Penguin Chat
Bottlenose Dolphin Show
Bird and Reptile Chat
Shark and Turtle Chat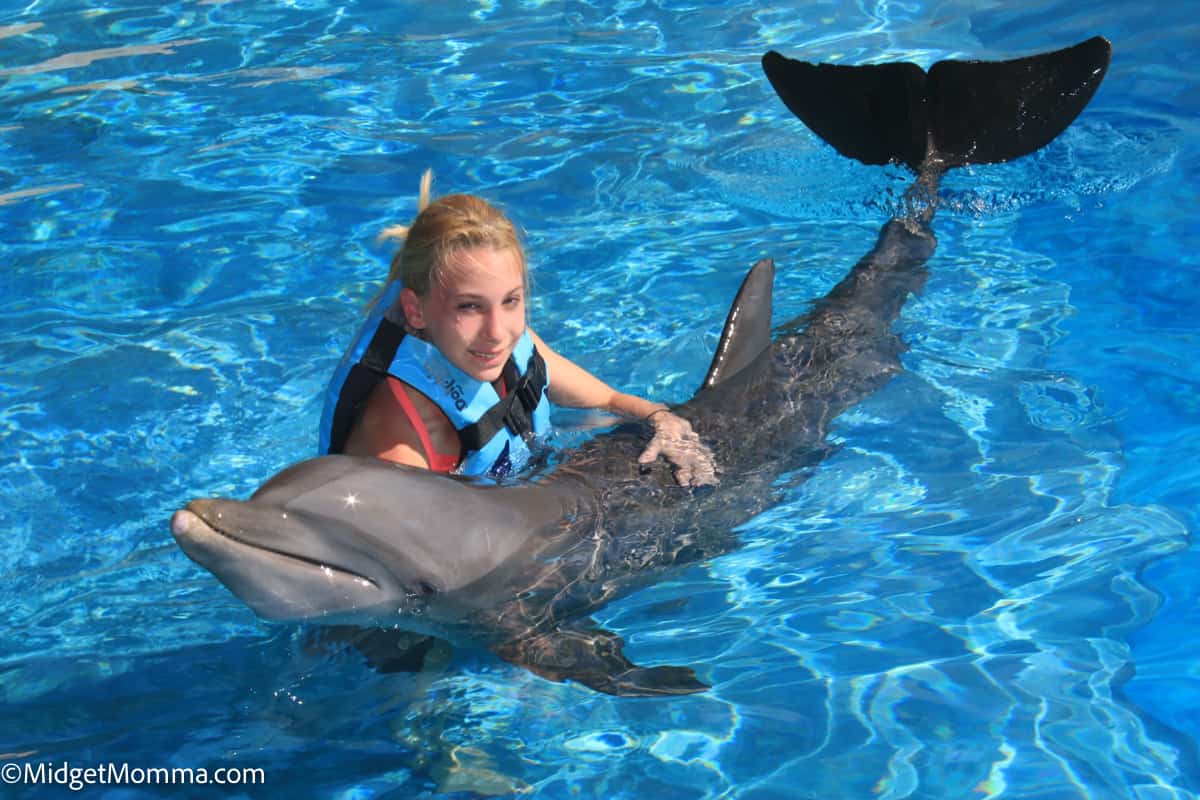 Get in the water with Dolphins
There are 3 different dolphin experiences that you can enjoy when you make a visit to Gulf World Marine Park!
Dolphin Encounter: This program is designed for all ages to have a great learning experience and meeting; to know more about the wonderful dolphins by interacting with them. Everyone who hangs out with the dolphins in this experience will get to watch the dolphins up close do tricks, along with get a hug, kiss and handshake from a dolphin!
Swim Adventure: With this swim with dolphins experience you will get to go on a fast and exciting ride with the dolphin while you hold onto their pectoral fins! Plus you will get a will get to watch the dolphins up close do tricks, along with get a hug, kiss and handshake from a dolphin!
Royal Swim: This swim with dolphins experience will give you the most hands on action with a dolphin! You will get to feel the thrill of the foot—push. The dolphins will rise you above the water surface by pushing you from the soles of your feet! Plus you will get to go on a fun ride, with a Dorsal tow! And you will get to watch the dolphins up close do tricks, along with get a hug, kiss and handshake from a dolphin!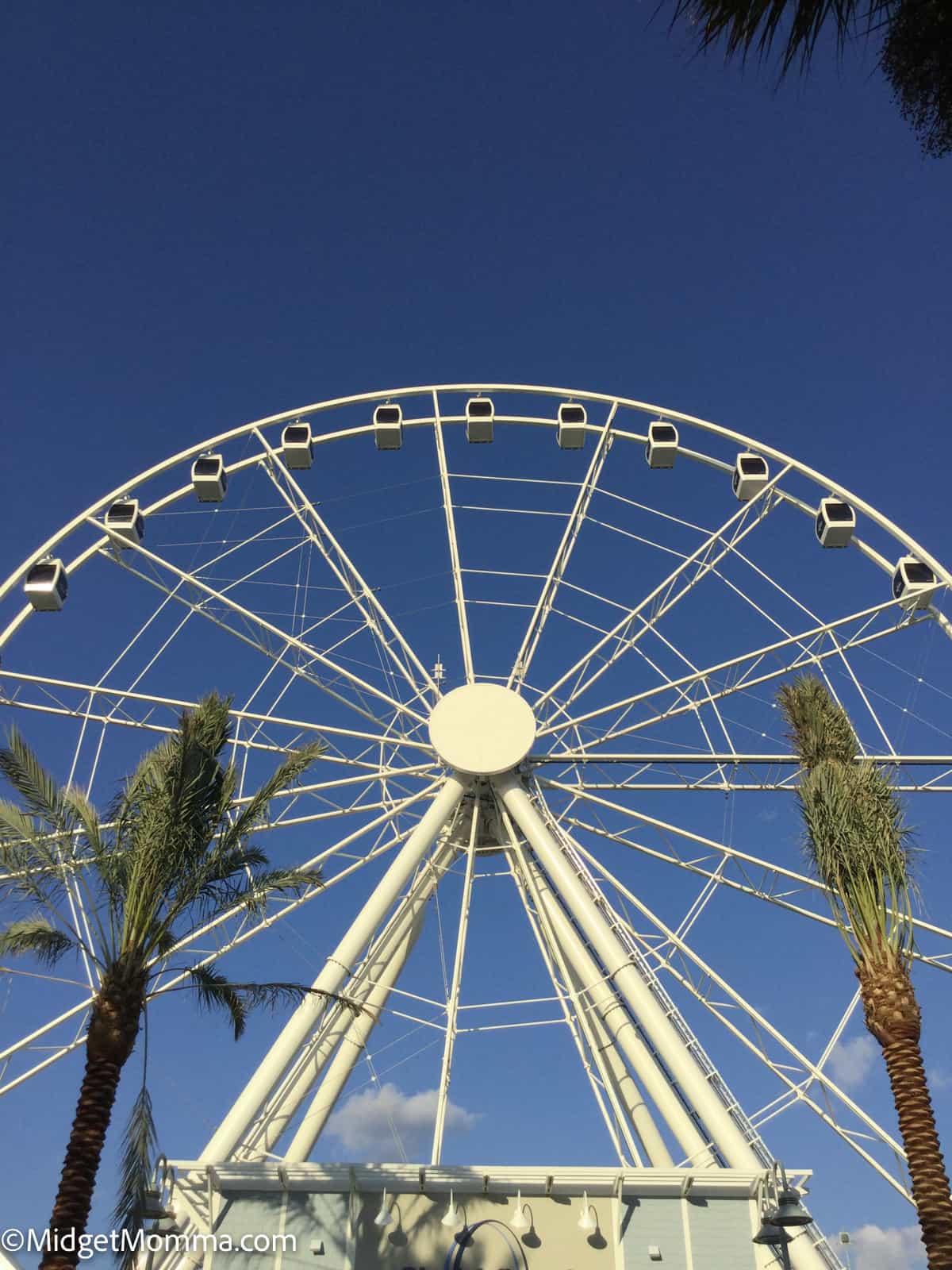 SkyWheel Panama City Beach
If you want an up in the air view so you can check out all of the sites from up above the Panama City SkyWheel is a great one for the whole family.
While at the skywheel you can also have fun at an 18 hole mini golf course and do the ropes course that includes a zipline. To include the little kids there is also a small ropes course for kids under 48 inches tall.
You can purchase tickets online ahead of time or when you arrive at the ticket counter.
Looking for more places to take the kids? Check out some of our favorite kid friendly travel spots!