It is almost time for the Walmart Holiday Layaway to start! The Walmart layaway makes it easy to get your holiday gifts and stick to a budget. Scroll down for all the Walmart Layaway information!
Walmart Holiday Layaway Policy
Here you will find all of the information for the Walmart Layaway Policy! Using the Walmart Layaway makes it easy to budget for your holiday shopping!
If you are shopping at Walmart, make sure you also have the Ibotta app – you will be able to get cash back for your purchases at Walmart!
You can also check out the recent Walmart Deals we have shared here.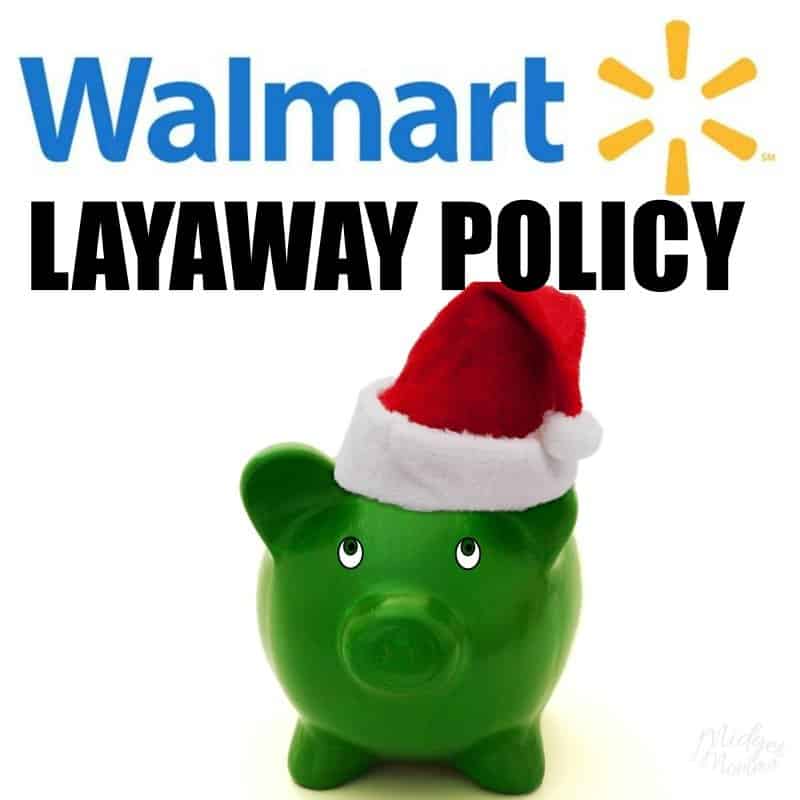 2019 Walmart Holiday Layaway
The start of Holiday Shopping season is upon us and now is the time to get started on your holiday shopping! To make sure you are finding the HOTTEST deals make sure you join the facebook group! While getting ready to do your holiday shopping make sure you also check out 10 Ways to save the most money on black friday at Target, and how to save the most money when shopping for Holiday gifts! 
Walmart Layaway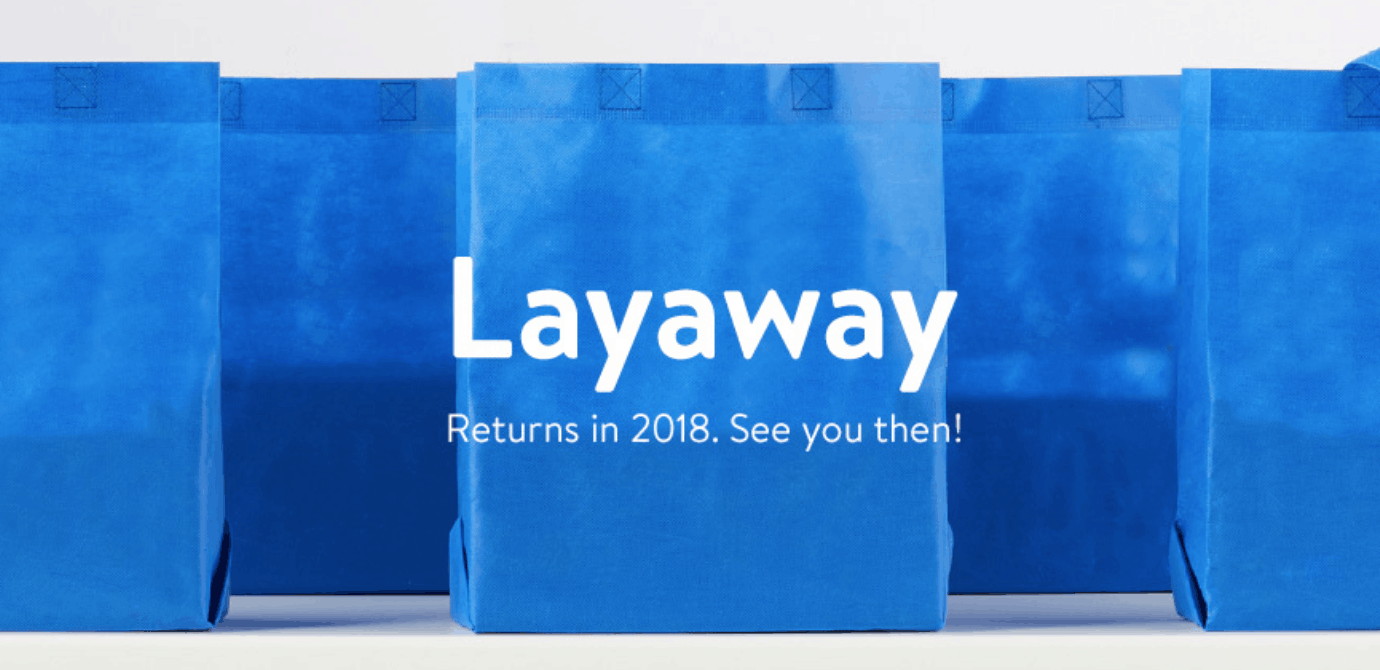 When Does Walmart Layaway Start
Walmart Holiday Layaway Starts August 30, 2019!
Walmart Layaway is available in stores during the holiday season, and starts August 31! – Check your local store for the exact dates Certain store locations offer the service year-round for Jewelry purchases.
How Walmart Layaway Work?
No opening fee! Down payment – Down payment is $20 or 20%, whichever is greater.
RULES: 
Minimums: Individual items must be $10 or greater, total purchase must be $50 or greater
Terms: Layaway begins August 30, 2019.
Final payment and pickup must be made on or before December 10 at the same store layaway was initiated.
Cancellation: If account is cancelled, items will be returned to inventory. Down payments made will be refunded, less a $10 cancellation fee. (cancellation fees do not apply in Ohio, Maryland, Rhode Island or District of Columbia).
Returns: Walmart Returns policy applies to all layaway transactions.
Pickup Location: Layaway is initiated and picked up at the Walmart.com Service Desk. Payments can be made at any register.
Payment: Make payments anytime on your layaway at any register in the store and check with your store about sending you reminder emails about payments
Find more information here.
Layaway is not available on Thanksgiving day or Thanksgiving night.
Not available for online purchases
What You can Put on Layaway at Walmart:
Electronics (without service plans)
Toys
Infant furniture
Small appliances
Large furniture
Auto electronics
Select sporting goods
Jewelry
If you love shopping at Walmart be sure to check out these posts:
FREE $10 to Spend at Walmart.com
FREE Baby Sample Box From Walmart.com
If you plan on shopping on Black Friday, make sure you check out these awesome black friday shopping tips, to help you save the most money! Also How to save Money on your Holiday shopping online is a great resource for how to save even more money!
If you are looking for ways to Save Money check out our 31 ways to save $100 or more per year series!
Trying to figure out the best gift ideas? Check out our AWESOME Gift Idea lists! They will help your holiday shopping be the easiest and having you give the best gifts!
Star Wars Christmas Gifts for Adults
Getting ready for the Holidays? Be sure to check out these other Fun Christmas and Holiday Posts!
You can Facetime Santa or call Santa for a fun Santa Phone Call!
There are so many tasty Christmas treats that the kids will love and they are all perfect for any kids Christmas parties that you might have. Some of our favorite Christmas treats are Santa Hat Cupcakes and Whoville Cookies !
But you can check out the full list of Kid Friendly Christmas Treats and pick out your favorites to make with the kids!
If you are looking for cookie recipes we have you covered there too! Check out our Beautiful Christmas Sugar Cookies, and Christmas Tree Desserts Recipes!
If you want to have even more fun you can get Personalized Text Messages each day from Santa!
If you are looking for a totally fun activity to do with the kids, reindeer poop slime is always a BIG hit!
Join the newsletter
Subscribe to get our latest recipes right in your inbox every time we post a new one!