Sometimes the adults need to get away. We love our kids and we love hanging out with them, but sometimes a night away is a much needed refresher for moms and dads. If you are in the Poconos area then one place you should totally add to your list is the Mount Airy Casino Resort. Even if you are not one to gamble, there is so much awesomeness here that you can do!
5 Reasons To Visit Mount Airy Casino Resort in the Poconos!
1.AMAZING Food. Yes that needs to be fully capitalized. Everything that we ate during our stay was amazing! I will just give you a few photos so you can see what I mean 😉 It totally tastes even better then it looks! I know you are thinking how is that possible, but trust me on this!
Lobster cocktail at Bistecca by il mulino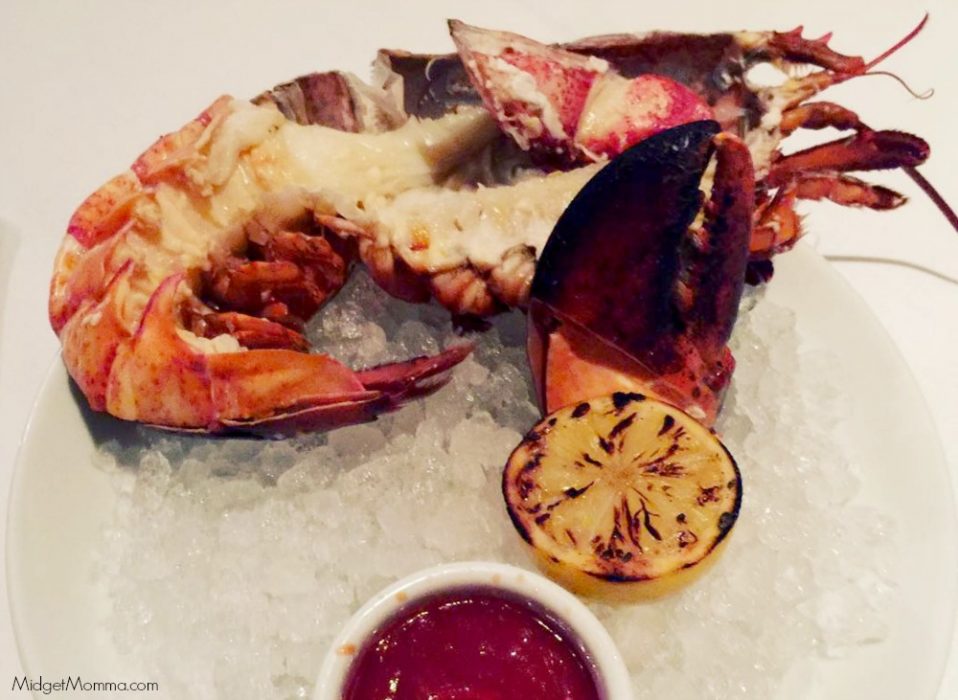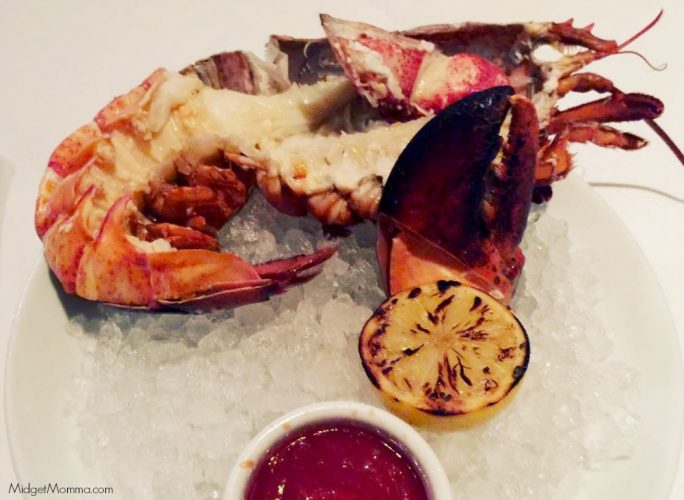 shashami tuna tacos at Guy Fieri's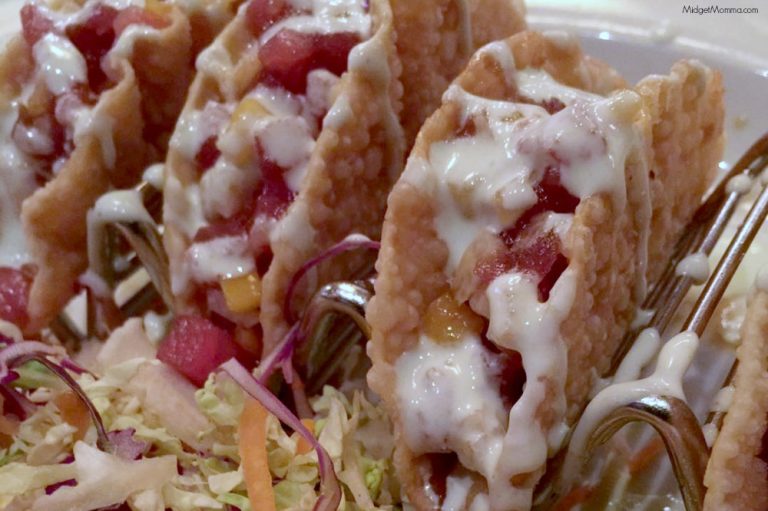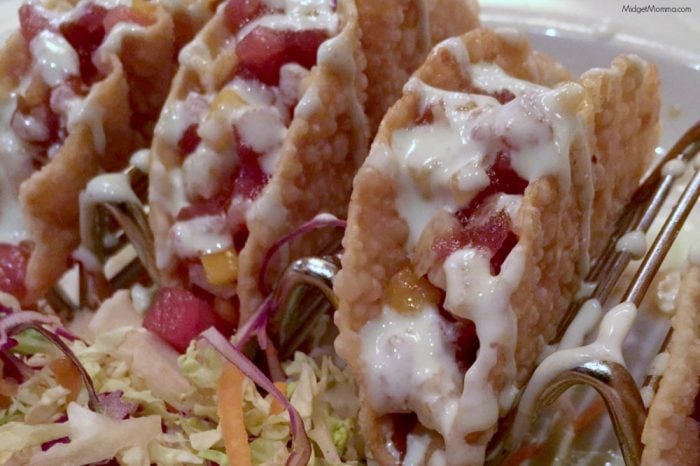 2. The Spa! Nothing is more relaxing then a spa! Mount Airy Casino and Resort's Spa leaves nothing for you to want! The spa area makes you feel relaxed as soon as you walk in the door! Then the massages are amazing and you feel so refreshed! Plus there is the AMAZING Rainforest like showers that they have. Oh it is heavenly after your massage! Honestly you could stand in that shower for hours!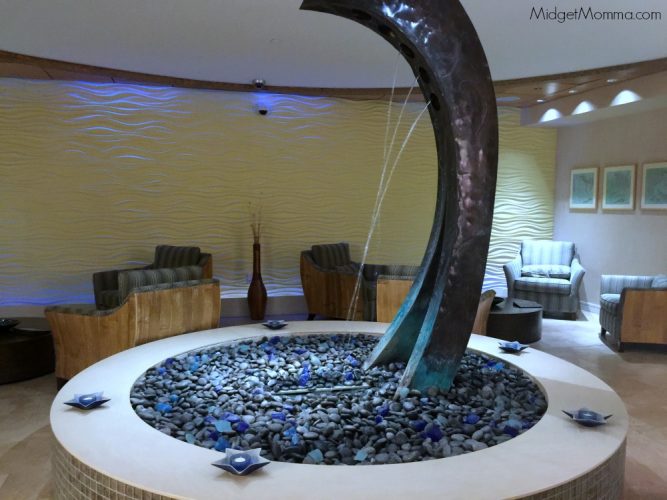 3. Amazingly comfy beds! When we went for our visit I was 34 weeks pregnant. No matter how I slept at home could I get comfortable. I totally did not expect to get a comfy nights sleep in a hotel room but I was in for quite the surprise when I did!
As you can see, Tom was trying not to fall asleep as soon as we walked in the room! Seriously they ARE that comfortable!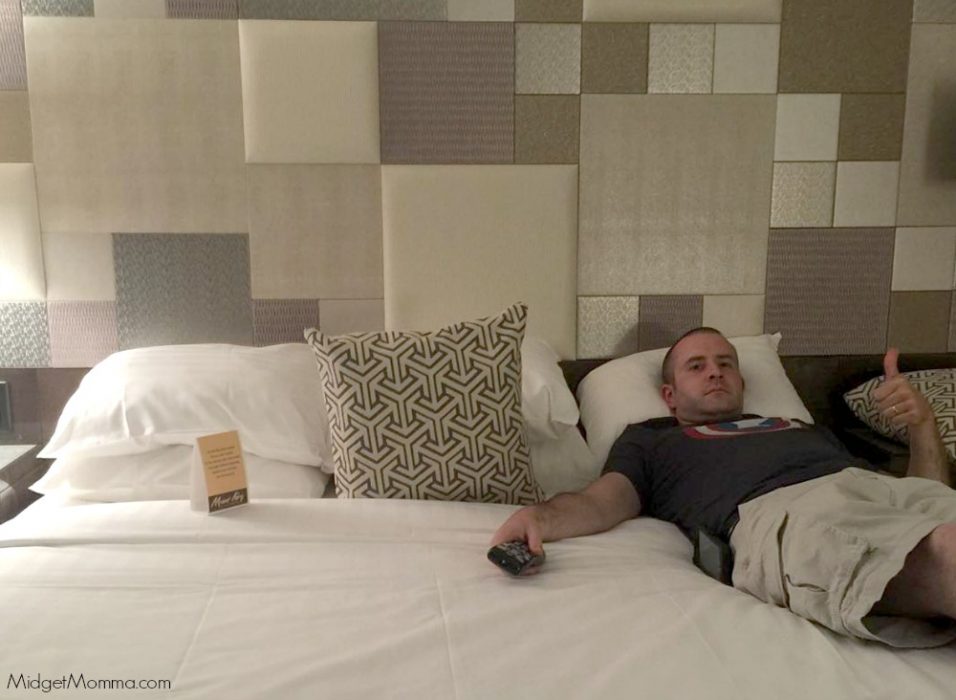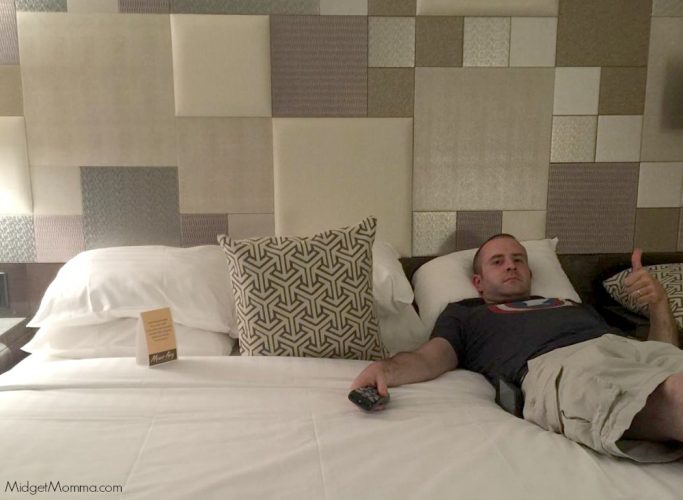 4. Entertainment. Depending on the nights that you are there depends on what the entertainment will be. However they have had awesome show lines ups for as long as I have seen them! Plus they have the Get Wet Ultra Pool, an indoor/ outdoor pool, bar & nightclub destination at Mount Airy Casino Resort that is lots of fun! Plus they have their own nightclub in the resort!
5. Relaxation and fun! Ok so this might be one of the most important things and only because as parents we sometimes need a little refreshing. Everything in the resort is fun and energetic but relaxing at the same time. You can do things at your own pace. Book your spa appointments for what fits how you want to do things. You can go to the casino in the middle of the night and then sleep in the next day!
So if you are in the Poconos, looking for something fun and relaxing with AMAZING food, then Mount Airy Casino and Resort should totally be on your list!
Book your stay here
Looking for more fun in the Poconos? Check these out! 
Disclaimer: We were invited to a hosted event at Mount Airy Casino Resort. All opinions are 100% my own.