Do you panic about going out to eat because you are following the keto diet? There is no need to panic! There are so many great keto choices at casual dining restaurants. With tons of accommodations now available, it's easier than ever to stay on track.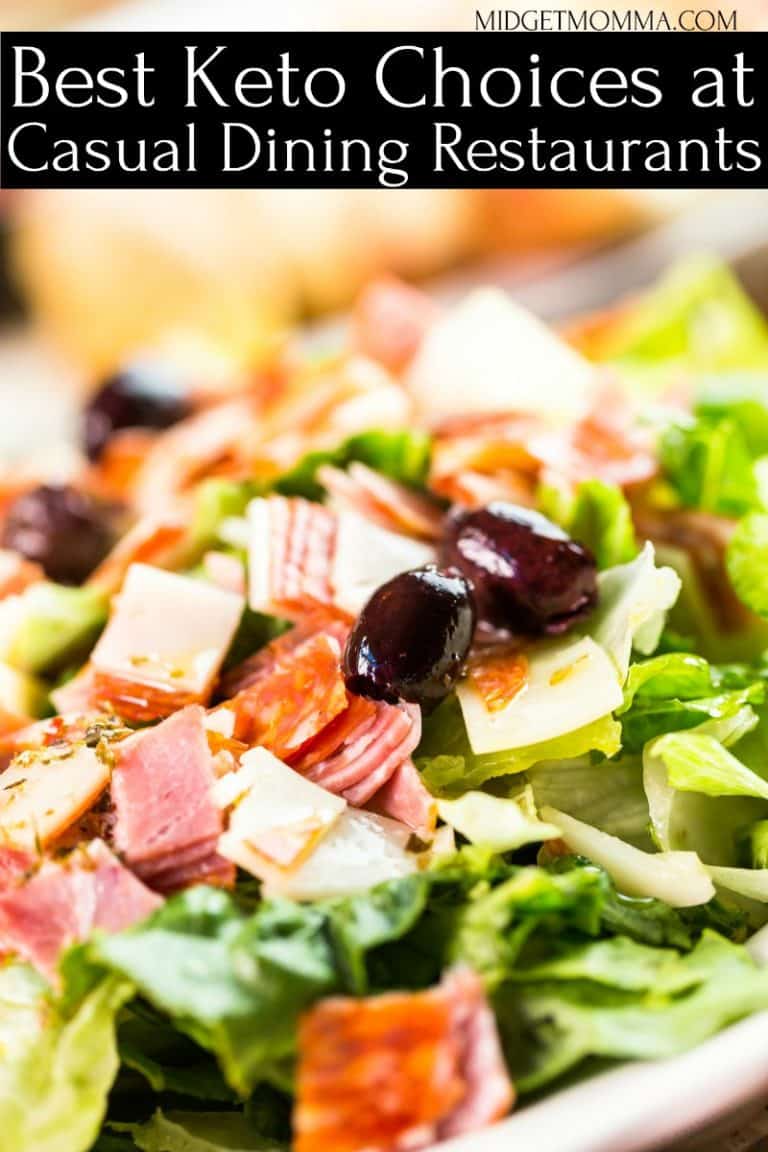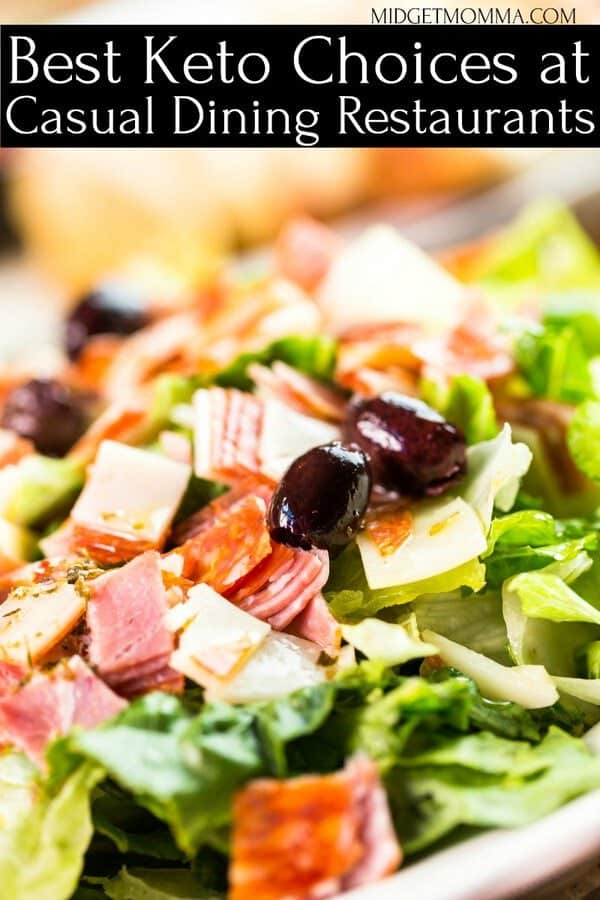 Best Keto Choices at Casual Dining Restaurants
Next time you head out for a meal with your family, there is no need to panic. The list below gives you great ideas for how to manage keto friendly meals at almost any restaurant.
Note:  If you plan to ask questions at a restaurant, remember that it is always best to ask in advance. When that isn't possible, be patient with the server as they may not be able to give you answers quickly about all menu items.
Ask how items are cooked
One of the biggest struggles when eating out is how food is cooked. There are many items that will have hidden sugar and carbohydrates. When in doubt, ask about the ingredients of marinades or how an item is cooked.
You for sure want to stay away from anything that is fried, most fried items are dredged in flour before they are fried. Grilled, baked and broiled meats and veggies are going to be your best choices.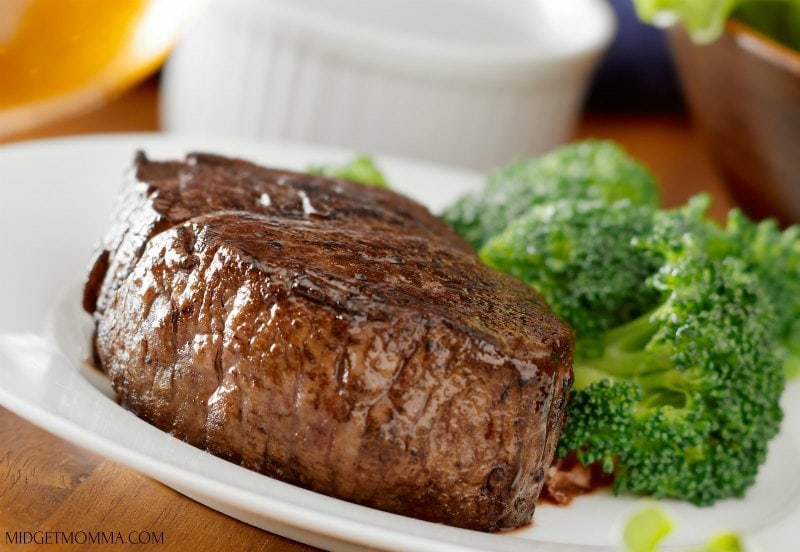 Meat and Veggies are always a good choice
Steak and broccoli are always a good choice. When in doubt, order the steak and broccoli listed on the menu. Both of these items are going to be the lowest carbohydrate and easiest to make without added sugars. They are also delicious and offered at nearly every casual dining restaurant.
You can also look to see if the menu has a grilled chicken dish or a grilled chicken sandwich. You will want to ask for the chicken sandwich without the bun and if they will put it on a lettuce wrap. Then ask for a side of low carbohydrate veggie side.
If you like fish, look for a grilled salmon dish, of course asking about the marinade. Then ask for a side of veggies that are low carbohydrate.
Just about every restaurant has broccoli, but some other low carbohydrate veggies that restaurants might also have are green beans, and brussel sprouts.
If they offer a side salad, which most restaurants do, go for that with a low carb dressing. Ranch is my go to when dining out, however you do need to ask them for nutritional information on their dressings to make sure there are no hidden sugars and carbs.
Skip sauces
Adding sauce to any meal sound great, but is often a hidden source of carbs. If you are looking for a delicious meal that is keto friendly, however, sauces are not a good choice in most cases. While a cheese sauce may sound keto-friendly, they often have flour as a thickener. Sweet sauces and most Asian sauces will have sugar added. Gravy is almost always a no due to added flour for thickening.
If you are having steak and wanting something to dip it in, ask for a side of sour cream. Not only is steak super tasty with sour cream, it will also give you some extra fat in your meal.
Skip the bread basket
The most popular item on the restaurant table that is high carb will be the bread basket, or that basket of tortilla chips. They are a huge temptation, ask them to not bring them to your table if no one at your table is going to eat it.
When ordering, you can also ask for a sandwich or burger without the bun for a lower carbohydrate option. Many places will also make a burger or a chicken sandwich that is normally on a bun as a lettuce wrap instead.
A family meal out at a restaurant is a great way to enjoy time with your family, and no longer has to be a struggle on the keto diet. If you are heading to a fast food restaurant, be sure to check out the best keto fast food choices.
Check out More Keto Diet tips!
Check out The Keto Restaurant Guides!
Join the newsletter
Subscribe to get our latest recipes right in your inbox every time we post a new one!