Having to make a quick stop for a snack at a gas station? This list of Keto Gas Station Snacks to enjoy will help you when you are there.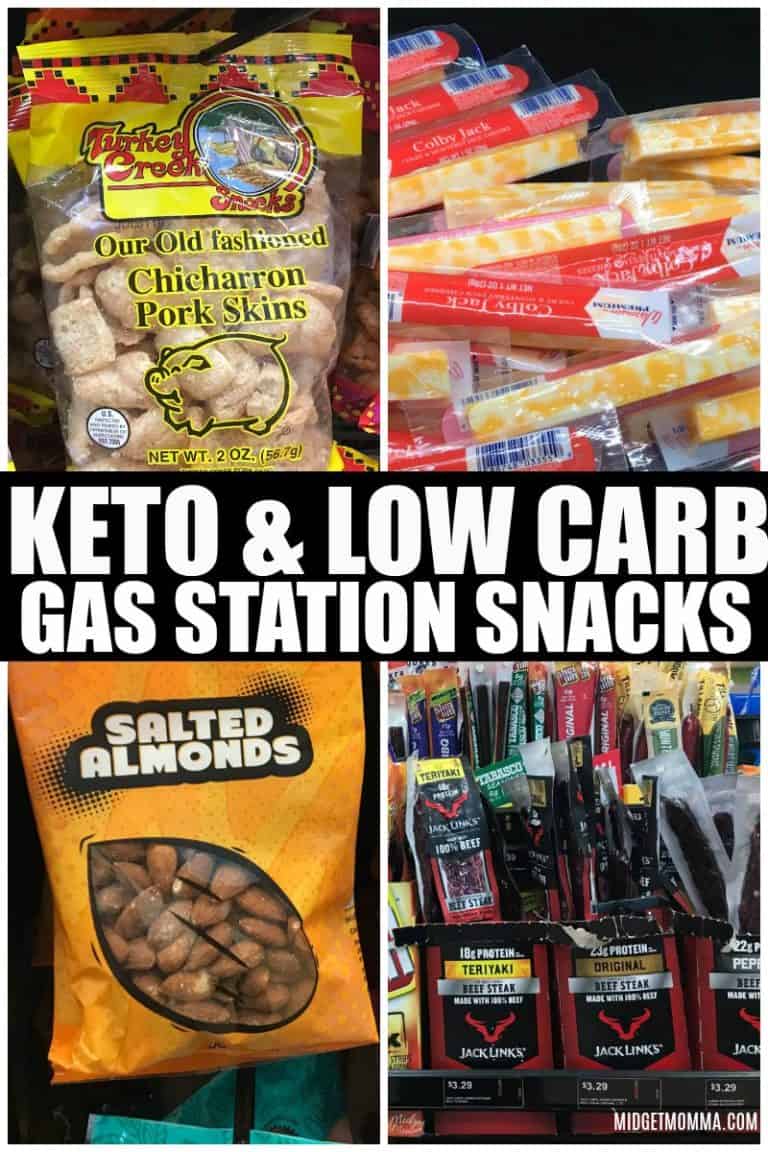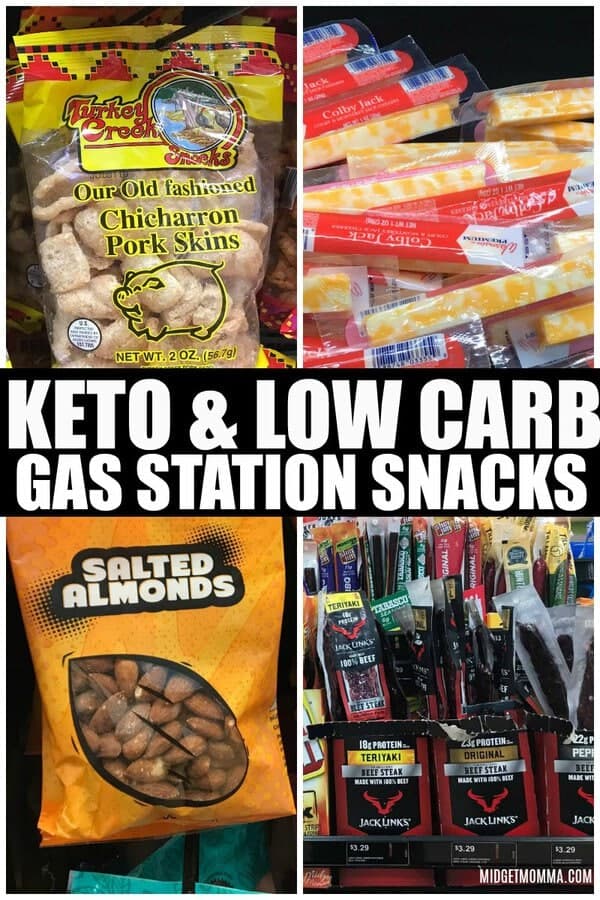 When you follow a keto friendly diet, you plan all of your meals and snacks out carefully in order to stay on track and stay in ketosis. Sometimes, you might find yourself on the road when cravings hit, and have no choice but to swing into the next gas station.
For us, we end up at gas station often when we are traveling because a few people in my family have the tiniest bladders I have ever seen. I am not even kidding, we end up stopping at gas stations more for potty breaks then filling up the gas tank! Which of course going into a gas station means someone says they are hungry and that they want a snack. Which of course then makes me think about how a snack would be tasty.
Luckily, there are keto friendly snacks at most of these gas stations and mini marts, you just need to do a little digging.
Check out these gas station snacks perfect for keto, and see how easy it can be to stick with keto and your net carbs for the day even on the road. These snacks are also perfect for anyone who is sticking to low carb.
Keto Gas Station Snacks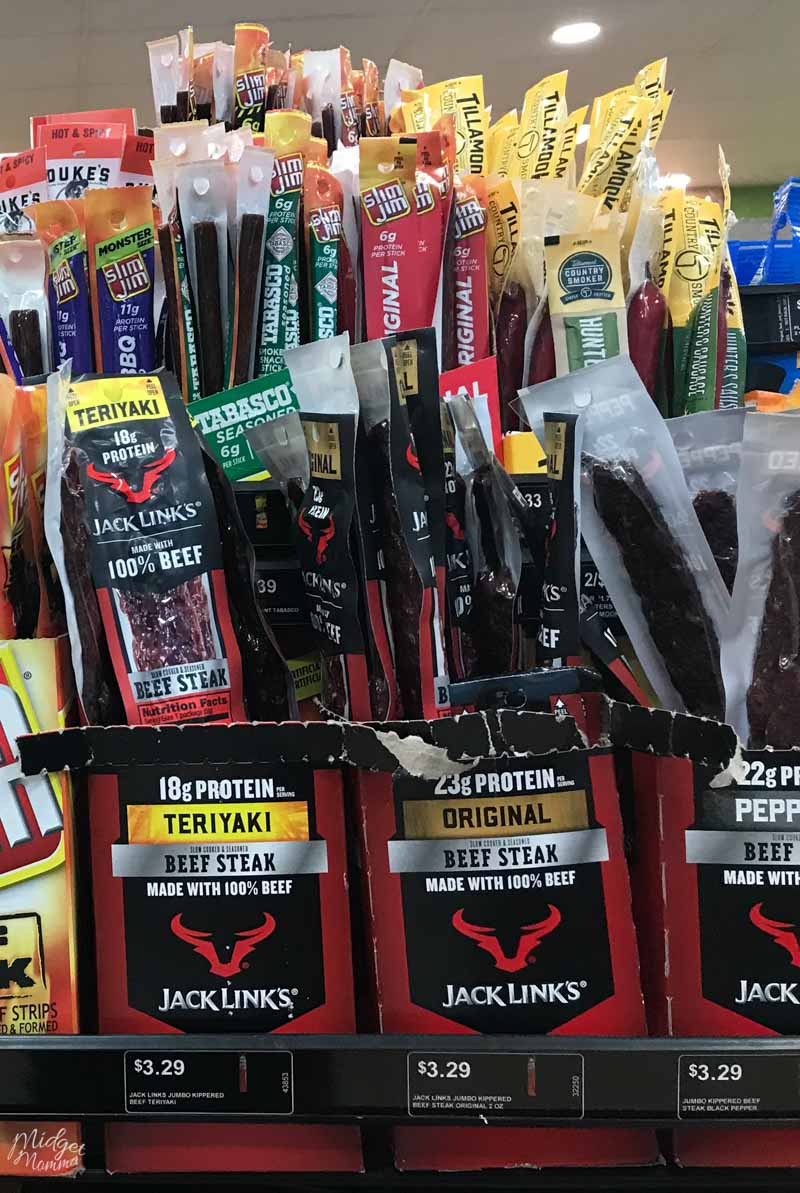 Beef jerky.
Beef jerky tends to be high in protein and flavor while also being low in carbs. You can find all sorts of beef jerky sticks at local gas stations as well as beef jerky chews, leather, and shreds. The nice thing about beef jerky is it comes in so many flavors these days so you have options and variety to pick from.Be sure you are checking the labels though because some brands of beef jerky sneak in sugar, you want to make sure that the one you grab has no added sugars!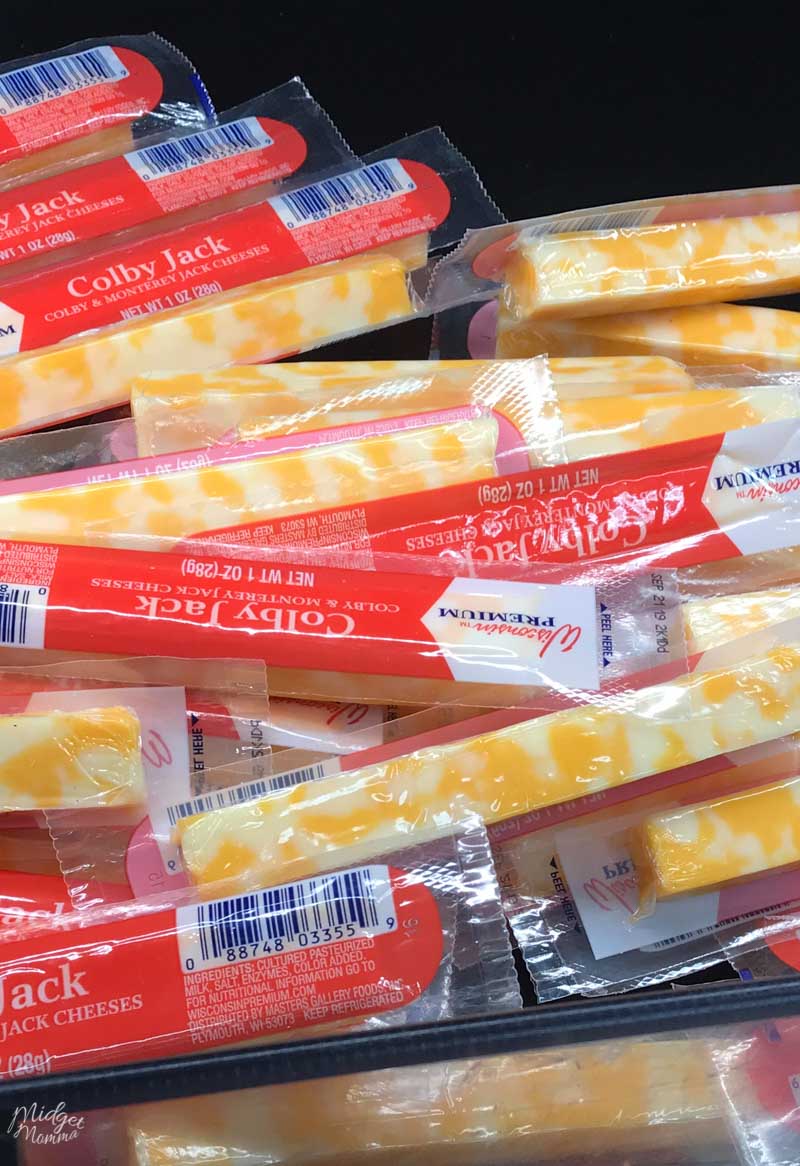 Cheese sticks.
If your gas station has a refrigeration section, chances are it has cheese sticks. This food item is becoming a staple at most gas stations these days as people love them for a snack. You may pay a little more for it than you would at a grocer, but it is worth staying in ketosis while solving that craving.
Dark chocolate.
Remember that dark chocolate in small amounts fits the keto lifestyle. Opt for plain, dark chocolate to satisfy those cravings and any sweet tooth. I know when I am on the road, there are times when I am wanting some sweet treats, this is the perfect solution!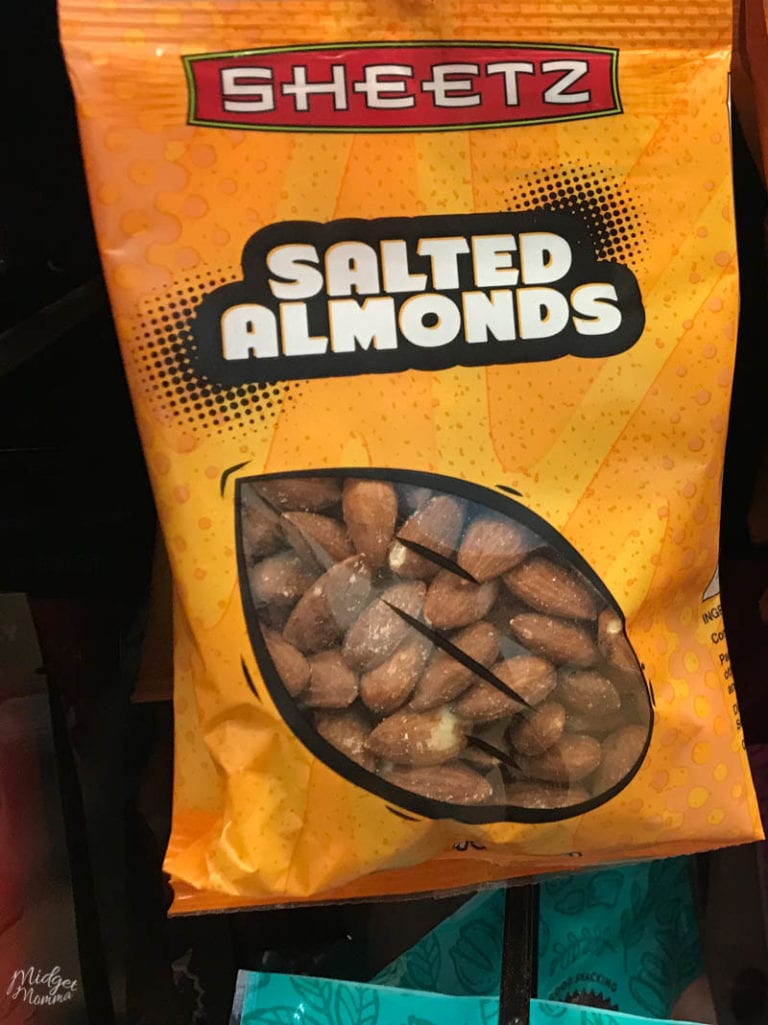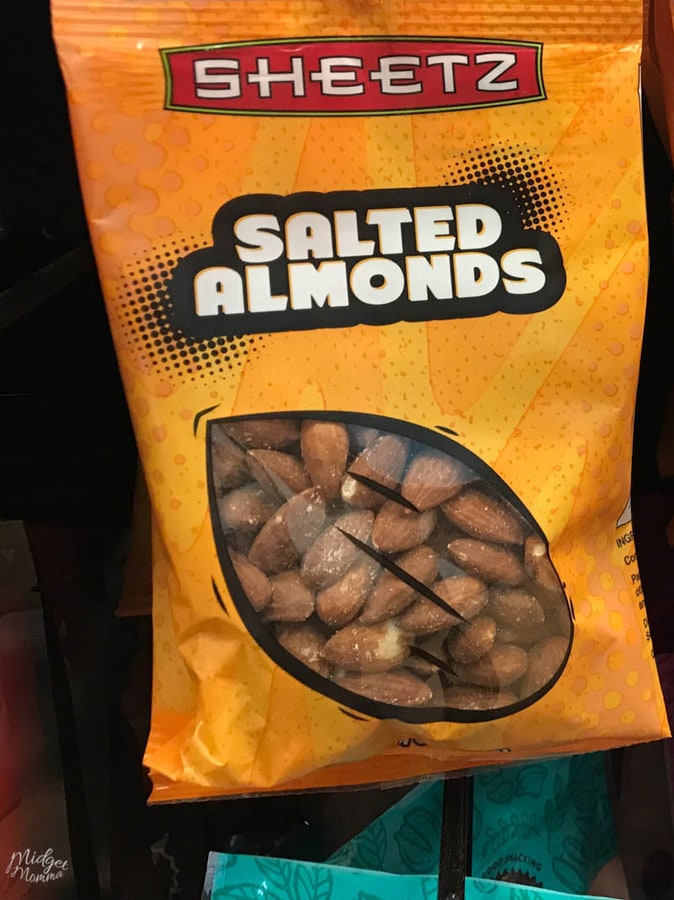 Nuts & Seeds
Almonds are excellent to eat while on keto, and the nice thing is you can find them in so many flavors these days. Grab a small bag of seasoned or unseasoned almonds at your local gas station and keep them in the car for when cravings hit. They are full of protein, so they will help you feel full fast!
You can also grab other keto friendly nuts like pistachios, macadamia nuts, pecans and walnuts.
There are also Dry roasted sunflower seeds, and pumpkin seeds that you can grab too!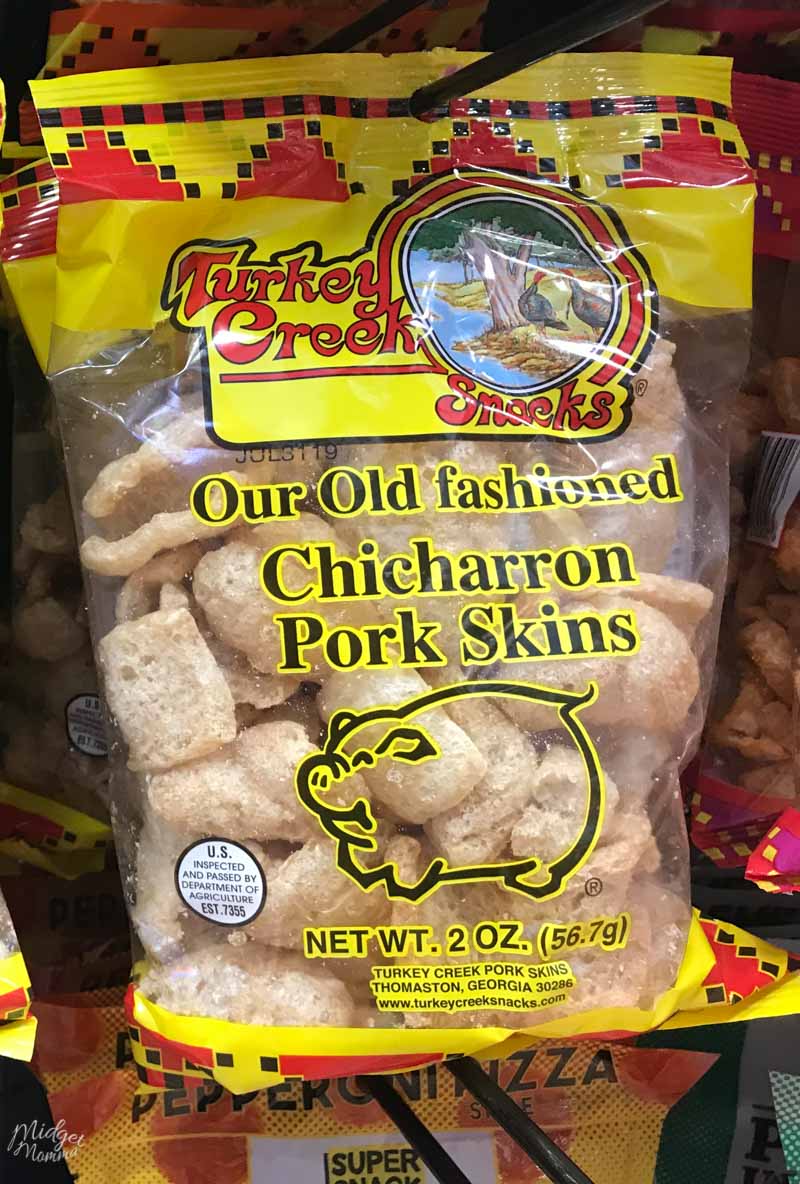 Pork rinds.
Every gas station has this keto staple! Grab a bag of pork rinds and take care of those munchies! Look for pork rinds that aren't heavily seasoned and pretty basic in ingredients. These will satisfy your urge to snack and can help you stay in keto even on the road.
Hard Boiled Eggs.
Some gas stations will have a cooler section, where you will be able to find hard boiled eggs that are packaged.
Hotdogs.
Some gas stations have those hot dog roller stands. These are great, just be sure to ditch the hot dog roll!
Pickles.
Many gas stations have pickles in the refrigerator section. Some are whole pickles, some are sliced pickles, but either way they are tasty and a great crunchy keto snack to grab!
Keto Friendly Drinks at Gas Stations
Grabbing drinks can sometimes be a pain, here are a few drinks to grab other then water if you are stopping at a gas station!
Vitamin infused waters.
Check the refrigeration section for vitamin infused waters, as they can help you feel refreshed as well as take care of those nasty side effects of keto. You can typically find flavored and unflavored waters, just make sure they don't have any sugar or carbs. Read those labels to be sure you are getting one that is Keto friendly!!
Diet Soda
While diet soda is not a healthy option, it is an option that can be enjoyed in small amounts. Look for the ones that are sugar free, diet soda and 0 carbs.
Coffee
Many gas stations and convience stores have coffee bars. Grab a cup of iced coffee or hot coffee and drink it black or add heavy cream.
Low Carb Snacks at the Gas Station
Yogurt.
If your local gas station has a vast refrigeration section, you can also look for greek yogurt to help with any sweet tooth issues you might be experiencing. While this is not going to work if you are strict keto, it will work for low carb.
Quest Bars.
I am not personally a fan of these, but they are low carb so they can be an option for those sticking to low carb and I have seen them at some gas stations.
As you can see, you do have options when it comes to eating a keto friendly diet even on the road. Consider these 6 gas station snacks perfect for keto, and see how easy it can be to find a satisfying snack that won't ruin all of your hard work and efforts.
Be sure to also check out our Restaurant Guides to help you with making your Keto and Low Carb choices when you are dining out!
New to Keto? Check out these Keto Diet tips!
If you are traveling and wanting tips for sticking with keto check these out!
Join the newsletter
Subscribe to get our latest recipes right in your inbox every time we post a new one!