Fall is here! With Hannah being born we have had to alter our normal fun a little bit because it is to cold to take her outside at times, but that is not stopping the kids and I from having fun together! One of the things I am having them do more is cook with me. They all love to cook and bake so they are enjoying it! This week we partnered with Target to make this tasty Crunchy Autumn Chicken Salad recipe! We also made Autumn Apple Tea which was a perfect fit to go with our dinner! Of course we have fun making it but then we also have fun eating the recipes we make!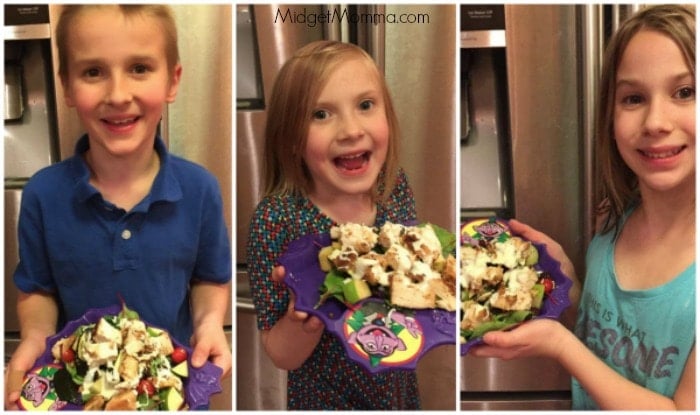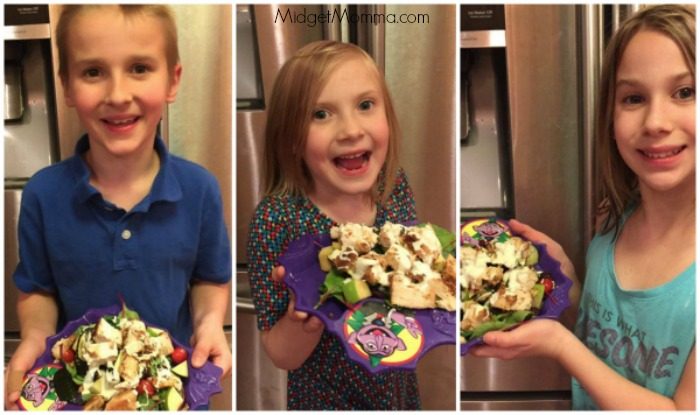 Crunchy Autumn Chicken Salad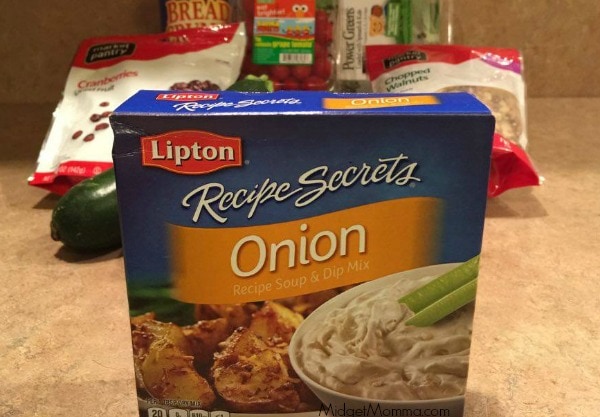 INGREDIENTS
1 package Knorr® French Onion recipe mix
1/2 cup plain dry bread crumbs
4 boneless, skinless chicken breast halves (about 1 lb.)
2 medium zucchini, sliced
8 cups mixed salad greens
1 cup grape tomatoes, halved
1 large Granny Smith apple, cored and thinly sliced
1/2 cup walnuts, lightly toasted
1/2 cup dried cranberries

DIRECTIONS
Preheat oven to 425°.
Combine Knorr® French Onion recipe mix with bread crumbs in shallow bowl and set aside.
Coat chicken with Mayonnaise, then with bread crumb mixture. Arrange chicken on baking sheet, then arrange zucchini around chicken. Bake, turning zucchini once, until chicken is thoroughly cooked, about 20 minutes. Cool chicken slightly, then slice.
Arrange salad greens on serving platter. Top with chicken and zucchini, then remaining ingredients. Drizzle with your favorite dressing.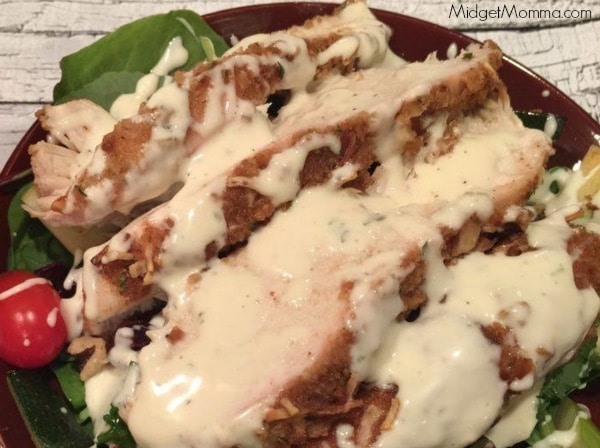 13 Weight Watchers Smart Points for the Crunchy Autumn Chicken Salad before adding dressing
Autumn Apple Tea
Ingredients
3 cups apple juice
6 Lipton® Cup Size Tea Bags
1/4 cup firmly packed brown sugar
1/4 cup brandy (optional)
1/2 tsp. vanilla extract
Directions
In 2-quart saucepan, heat juice just to a boil. Remove from heat and add Lipton® Cup Size Tea Bags. Cover and brew 5 minutes. Remove Tea Bags and squeeze. Stir in remaining ingredients. Garnish, if desired, with clove-studded apple slices.
7 Weight Watchers SmartPoints without Brandy, 8 Weight Watchers SmartPoints with Brandy
Plus make sure you head to Target to score the awesome Buy 3 Get one FREE Deal that includes many great Unilever products including:
 Hellmann's 30oz real
Knorr Chicken Rice Sides
Breyers Natural Vanilla
Lipton Recipe Secrets
Lipton Tea 100ct
Country Crock Original 15oz
 I Can't Believe It's Not Butter Original 15oz
More Chicken Recipes: 
Slow Cooker Parmesan Garlic Chicken Bake
Rosemary Garlic Chicken Meatballs
Cracker Barrel Chicken and Dumplings Recipe
Disclaimer: This post is sponsored by Mirum Shopper. All opinions are my own.