My mom always use to make use cup of mud as a special treat. So when I was trying to come up with something for the Lion Guard for the #disneykids playdate this came right to my mind. I remember how much Timon and Pumbaa loved dirt and bugs and these Easy Dirt Cup Desserts are perfect. It makes it really easy for clean up when you use the premade pudding cups, saves on dishes too! This recipe will make 24 dessert cups! Perfect for a party!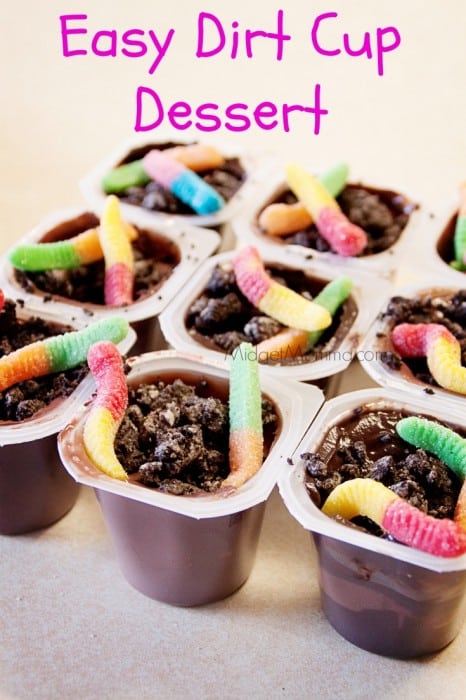 Easy Dirt Cup Desserts Ingredients
51 Oreo Cookies
24 Snack Packs Of Pudding
48 Gummy Worms
Easy Dirt Cup Desserts Directions
Place your cookies into a gallon size ziptop bag. Using a meat maillot or rolling pin, crush the cookies into very fine pieces. Remove the tops on all of the puddings. Sprinkle 2-3 tablespoons of the crushed cookies on the top of each pudding. Place two gummy worms on each of the pudding cups.