If you have a teenage girl on your shopping list then you are going to love this Gift ideas for Teenage Girls list!
Teen girl gift ideas are hard to figure out, I know because I have a teen girl in my house that I have to shop for and was slightly challenging to find out what teen girls want for Christmas.
Christmas gift ideas for teenage Girls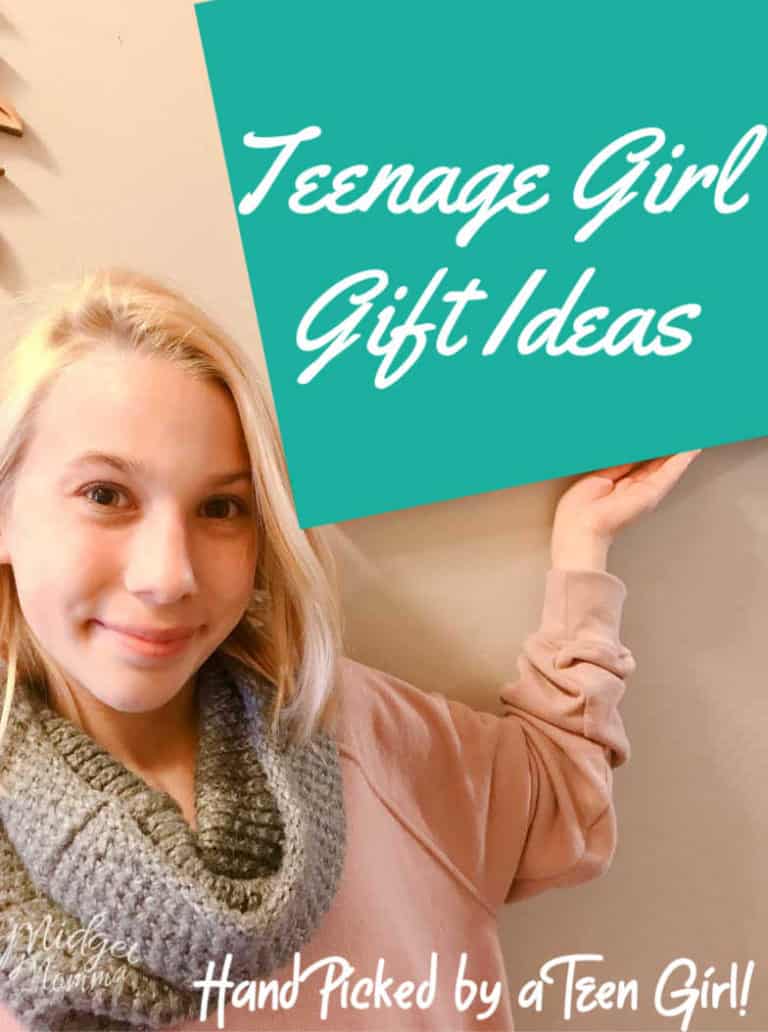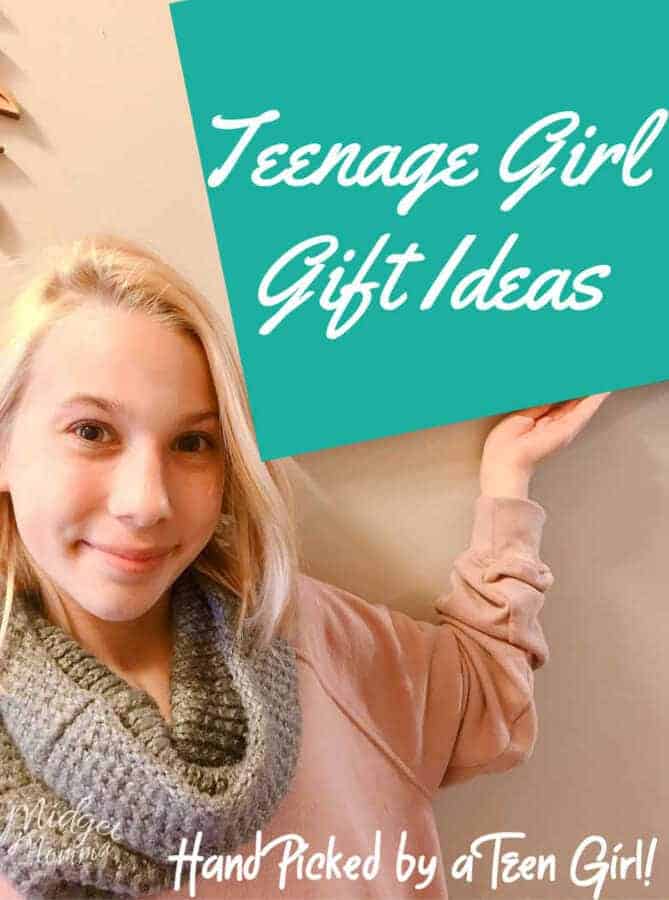 what to get a teenage girl for Christmas
I went to the source (my teen) and the list changed quite a few times in her helping me, but I think we have come up with a list that will make your life easier when finding a gift for a teenage girl on your shopping list!
Gift ideas for Teenage Girls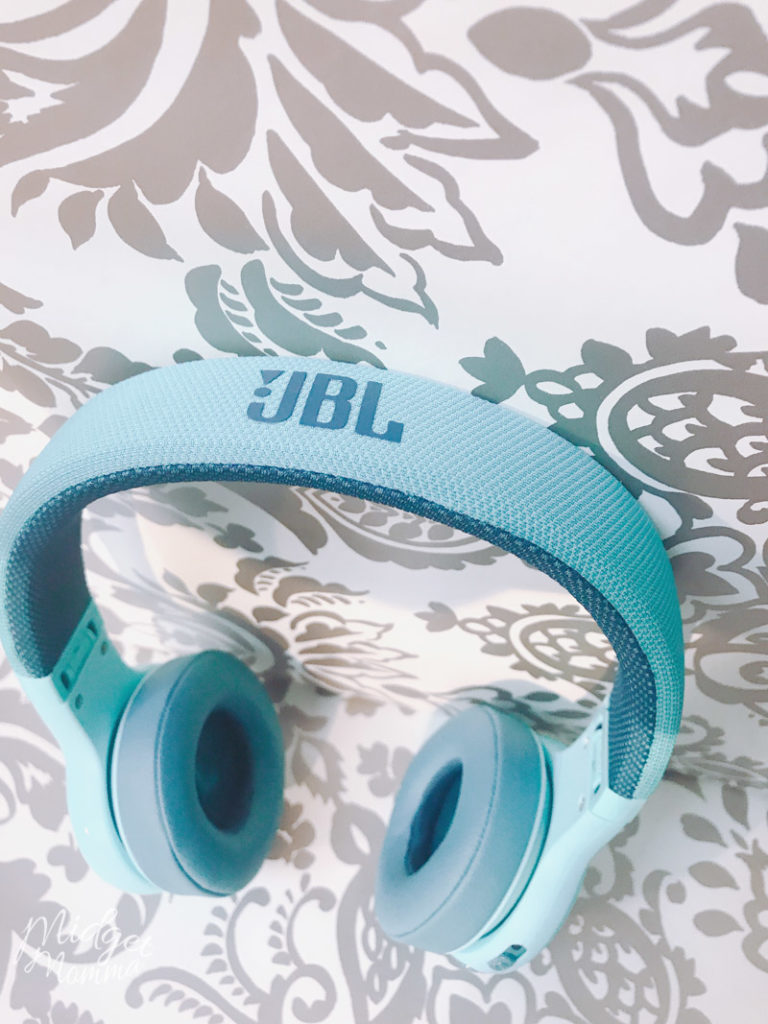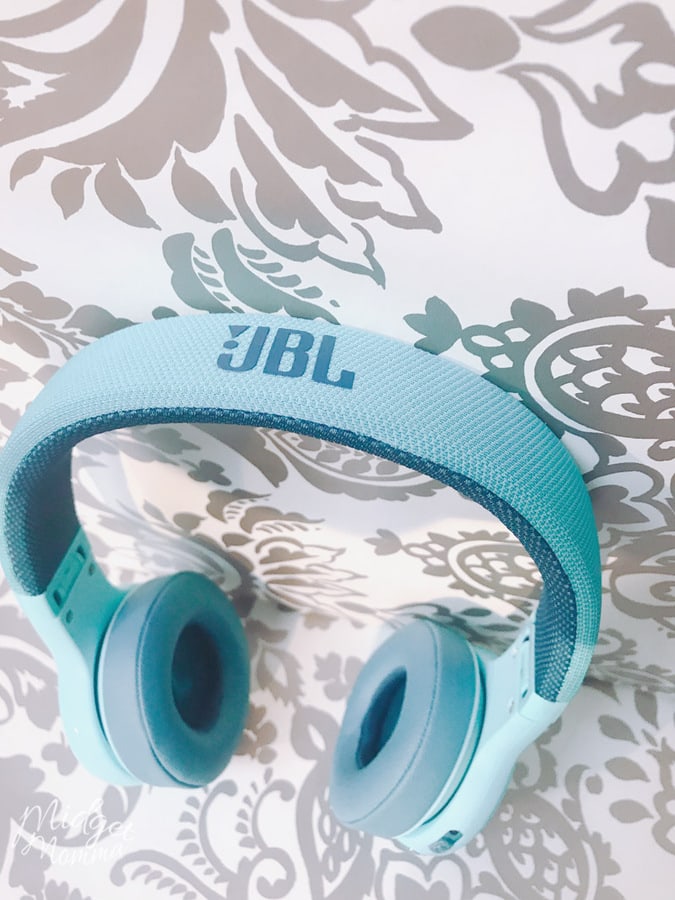 JBL E-series is a line of five versatile wireless and wired lifestyle headphones that includes in-ear, on-ear and around-ear styles. The JBL® E-Series' stylish design combines both comfort and fashion, creating a visual statement as striking as its sound. The JBL® E-Series wireless models, the E25BT, E45BT and flagship E55BT, connect to smart devices through Bluetooth® technology, and each model allows users to seamlessly switch between devices providing an uninterrupted listening experience. Users can effortlessly switch from music on a portable device to a call on a smartphone, guaranteeing they never miss a beat or phone call.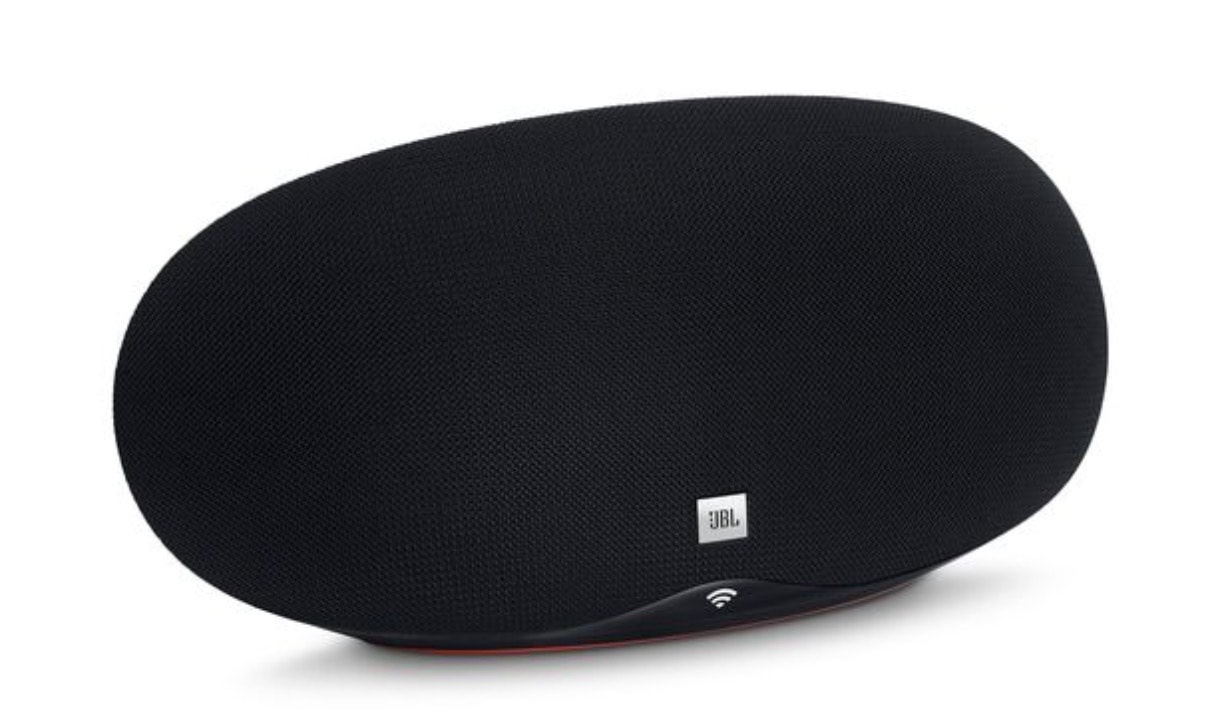 JBL Playlist speakers
JBL Playlist speakers have Chromecast built-in, so you can instantly cast music from your favorite music app, radio, or podcast to your speaker using your smart device. You can control the speakers from anywhere in the house on your iOS or Android device(s) in the house on your device(s) — iPhone®, iPad®, Android™ phone or tablet, Mac® or Windows® laptop, or Chromebook.
Get it here.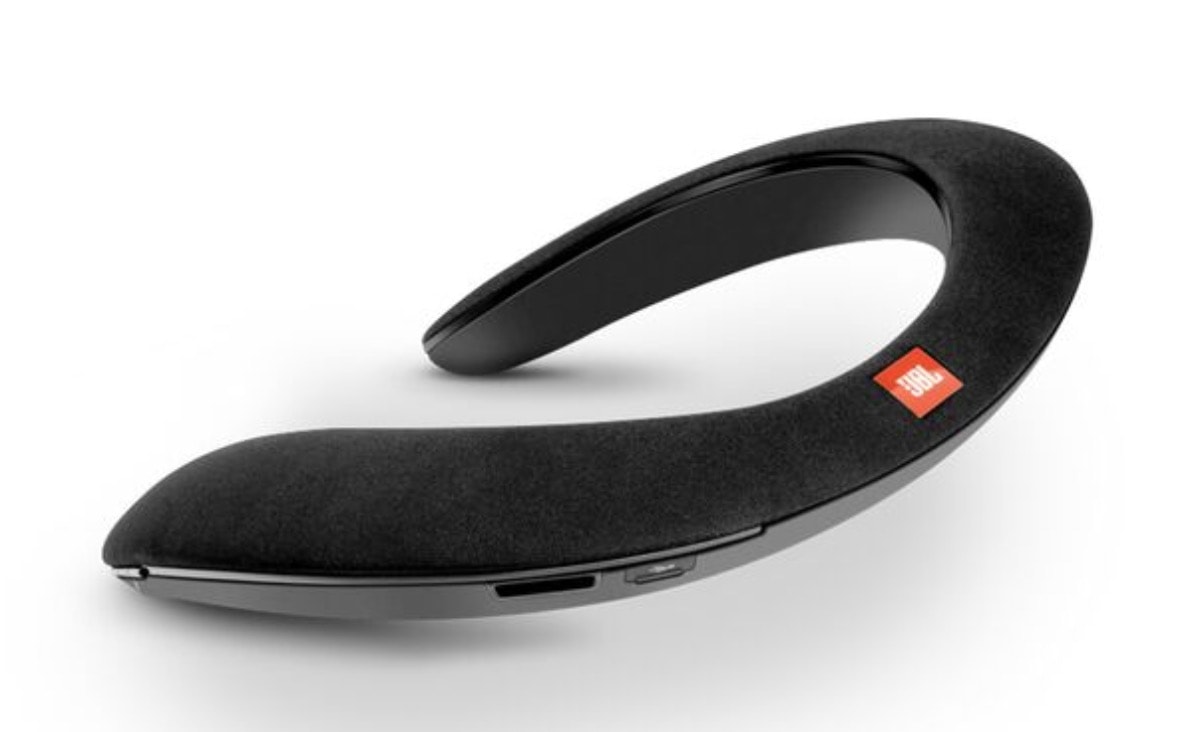 JBL Soundgear
Introducing a totally new way of experiencing sound at home – by wearing it. Thanks to the JBL Signature Sound wireless performance, the Soundgear creates your own personal sound zone while allowing you to remain fully aware of your surroundings. Bluetooth®-enabled for sound streaming from compatible devices, the JBL Soundgear features Quad transducers with Bass boost for an exciting sound experience and 6 hours of playback time, a quick recharge time of 2 hours. Thanks to its dual mic conferencing system with echo-cancelling technology it provides crystal clear phone calls. The around-the-neck construction, ergonomic shape, intuitive controls, and soft touch fabric finish provide a hands-free and ears-free audio experience unlike any you've ever had before. Whether you want to give your VR experience a boost with immersive audio, watch a video, add music to your daily activities around the house or take a conference call, the JBL Soundgear provides you with an exciting, pervasive sound experience with total freedom and comfort.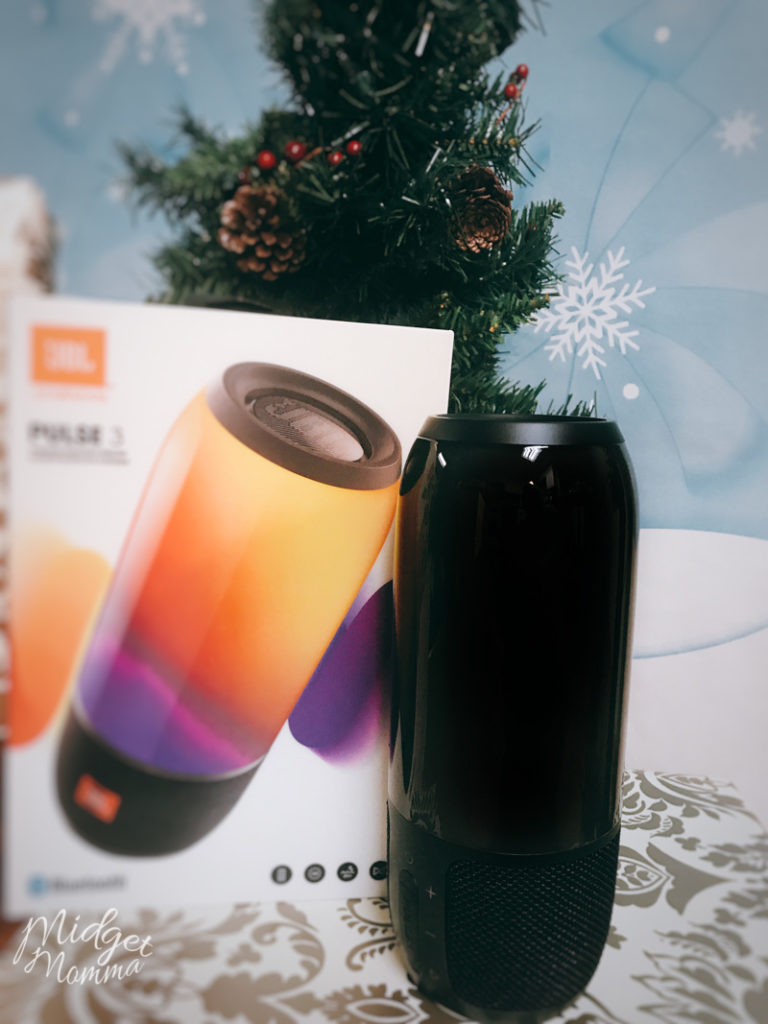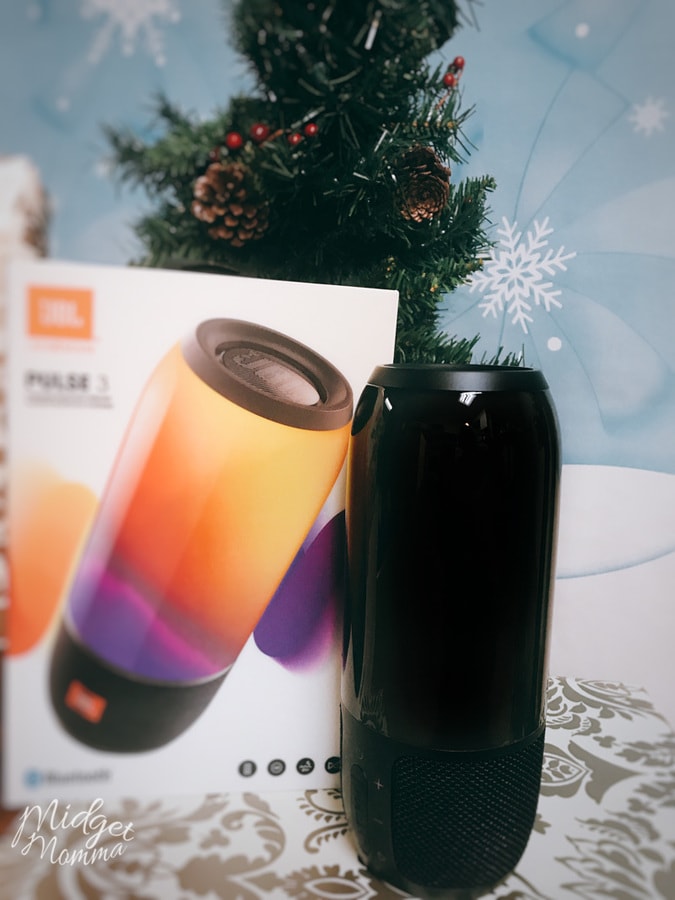 JBL Pulse 3 Speaker brings vibrant light and color to the newest speaker in the JBL Pulse line. A new waterproof design and customizable 360 degree LED light show brings a uniqueness to this speaker family without compromising the listening experience. 12 hours of music and lightshow playtime give this speaker an edge – controllable through your smartphone, tablet, or through the speaker itself. The Pulse 3 has the same capabilities as its predecessor, with the added ability of connecting up to 3 smartphones/tablets and creating a JBL ecosystem with other JBL Connect+ enabled speakers.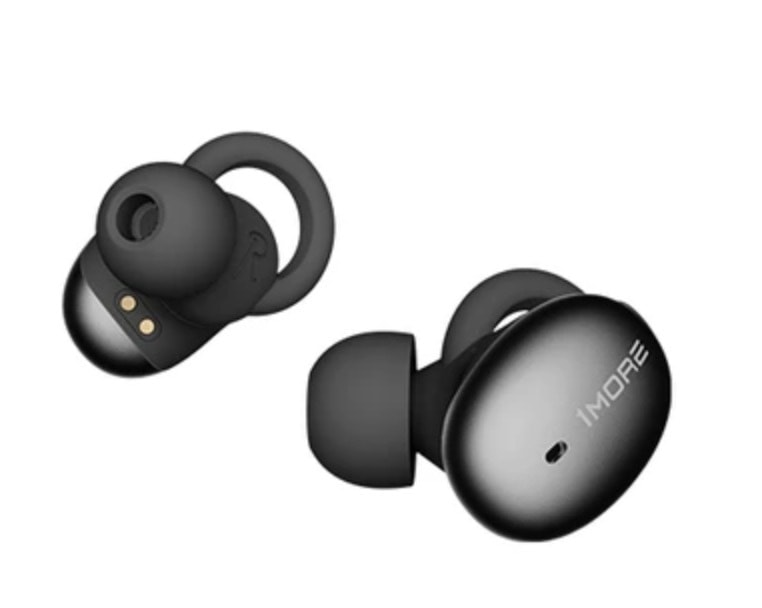 1MORE Stylish True Wireless Headphones
6.5H BATTERY LIFE + FAST CHARGE- An optimized battery provides 6.5 hours of continuous play/talk time on a single charge (24 hours total with case). Fast charge capabilities gives you an additional 3 hours of use with only 15 minutes of charge time.
TRUE WIRELESS + BLUETOOTH® 5- Enjoy a truly wireless design featuring a Bluetooth® 5 chip with Qualcomm aptX™ Audio Technology and AAC hi-res transmission optimized for your Android and iOS devices to provide better sounding audio at similar bit rates.
TITANIUM COMPOSITE DYNAMIC DRIVER- Designed for compact earbuds, the 7 mm dynamic driver reproduces crystal clear sound in an ultra-compact design for enhanced efficiency.
MULTIPLE PAIRING MODES- Utilize standard Bluetooth® pairing with both earpieces for an immersive music listening experience, or use the Left or Right earbud individually great for phone calls.
ENC MICROPHONE TECHNOLOGY- DSP (Digital Signal Processing) technology for environmental noise cancellation provides crystal clear communication as if you were talking face-to-face, while a high stability MEMS microphone eliminates background static.
VOLUME CONTROL- A new firmware update adds volume control to the buttons on each earbud.
Get them here.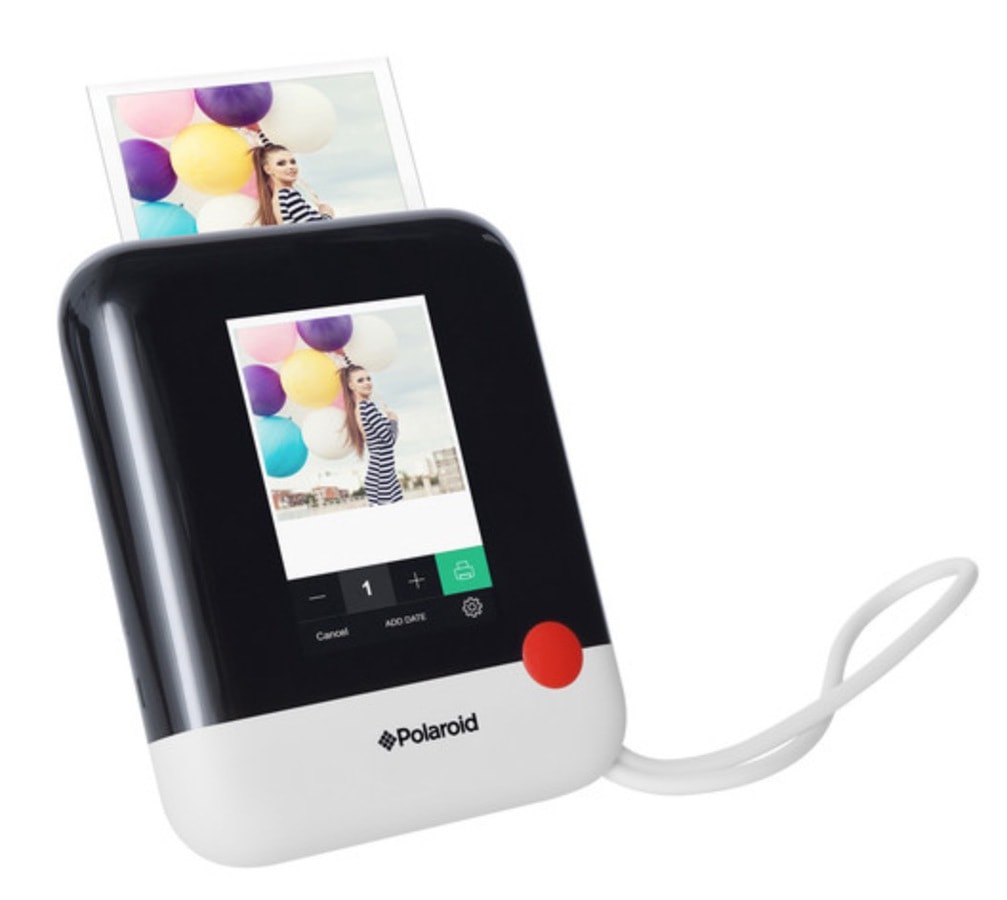 Polaroid Pop Camera
Capable of capturing 20MP images and full HD 1080p video, the white Pop Instant Print Digital Camera from Polaroid combines the fun of instant cameras with the advantages of a digital system. By marrying a CMOS sensor with ZINK Zero Ink Technology, the camera can produce an instant 3.5 x 4.25″ physical print while allowing you to accurately frame your shot. A 3.97″ touchscreen LCD found in the back is used for previewing and navigation, and images are saved to a user-supplied microSD card as big as 256GB so you can view, transfer, and edit the digital files at any time.
The Pop can connect to mobile devices thanks to a dual Wi-Fi and Bluetooth chip, and users can download an app for adding elements such as filters, borders, digital stickers and text to their images. After editing, you can choose to save or print your pictures. To help keep photos sharp even in low light situations, an image stabilization system is used, and a dual LED flash is also available. Finally, a built-in speaker and microphone can be used for recording and playback of audio together with video.
CMOS sensor captures 20MP images and Full HD 1080p video
ZINK Zero Ink Printing Technology used to produce 3.5 x 4.25″ instant prints on command
3.97″ touchscreen LCD for display and navigation
microSD card slot used for saving media, supporting cards as big as 256GB
Mobile app allows users to personalize their images with filters, borders, and text, connection to camera possible via Bluetooth or Wi-Fi
Image stabilization system and dual LED flash available for low light situations
Built-in speaker and microphone for audio recording together with video
Self-timer and photobooth modes for simplified shooting
Digital zoom function for cropping images
Get it here.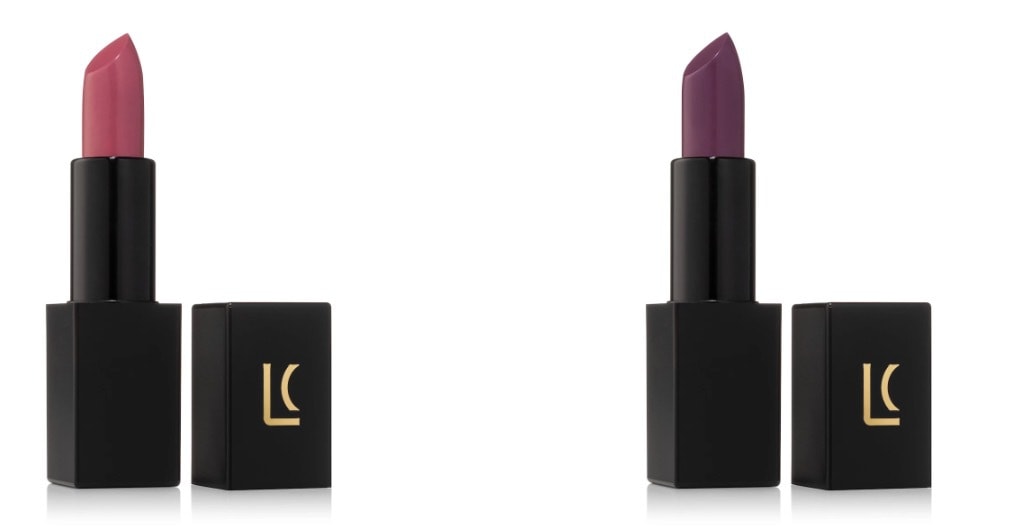 Lucky Chick lipstick
This unique lipstick formula gives ultimate one swipe application across the lips, leaving a dramatic semi-matte color. The creamy texture adds moisture and hydration as it glides on lips, while your favorite shade stays in place for hours.
Get it here.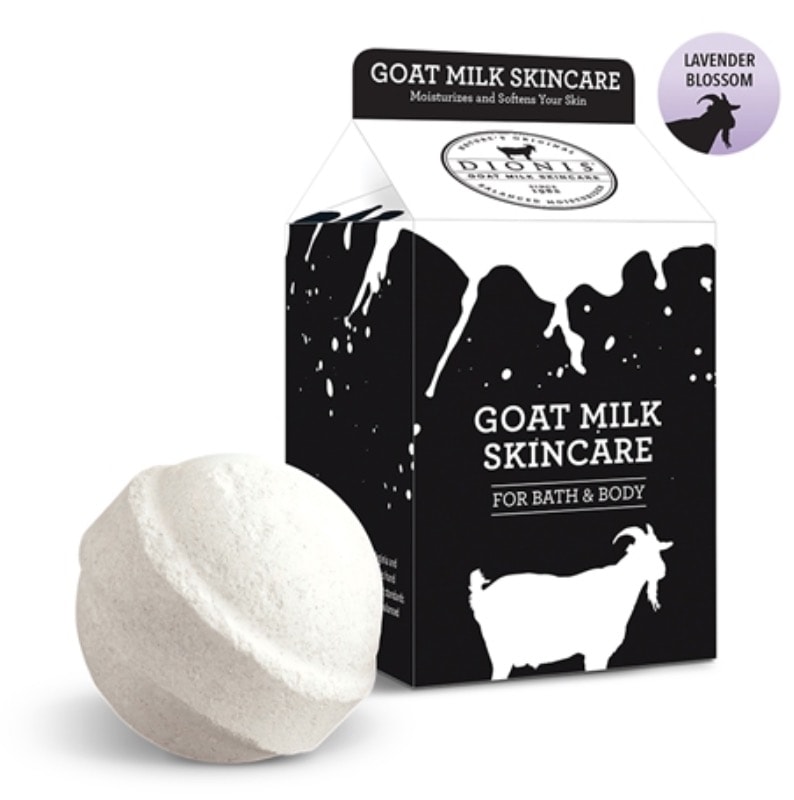 DIONIS Goat Milk Bath Bomb
Goat Milk Bath bombs is like taking a milk bath, but more fun!
The Goat Milk bath bomb will leave your skin feeling soft and moisturized. We blend sunflower oil and coconut oil with our natural Goat Milk to give you a true treatment with every soak. Unlike many of the cheaper foreign produced bombs flooding the market – we don't use toxic colors that will stain your bath tub or harm your skin. Our bombs are not just good for your skin, they're good for you.
Get it here.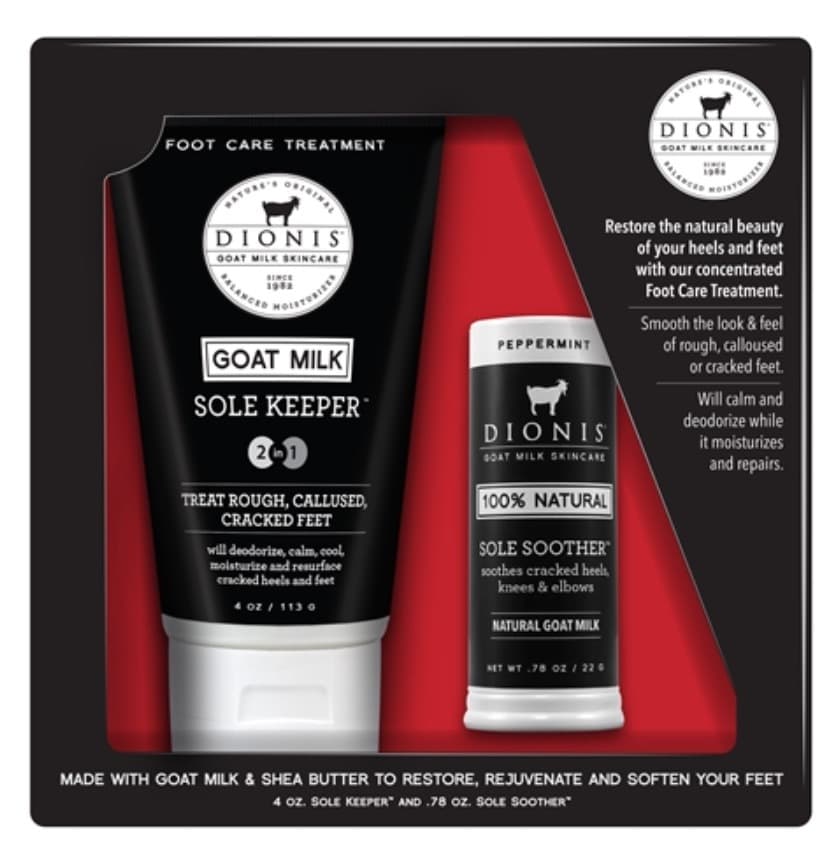 DIONIS Foot Care Treatment Set
Our feet are one of the hardest working parts of our body, but the last to get any attention. It's time to revive your soles with our Sole Keeper and Sole Soother 24-hour treatment. Use our Sole Soother on-the-go and our Sole Keeper each night or morning to smooth the look and feel of rough, callused, or cracked feet!
Get it here.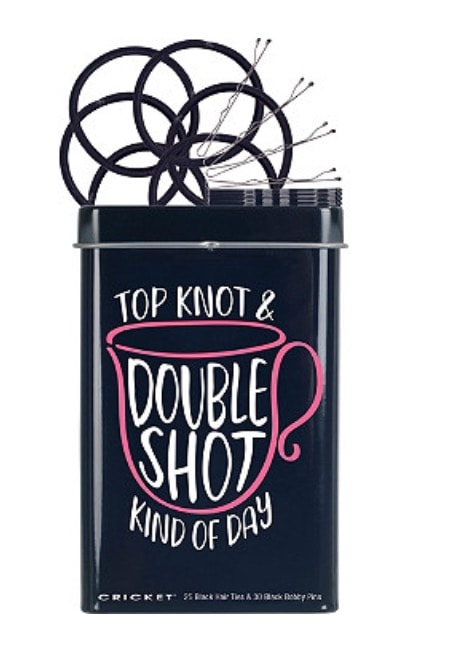 Cricket's hair tins
Messy Bun Get Things Done; Eat, Sleep, Messy Bun, Repeat; Top Knot Double Shot … all available at Ulta.com) make for the perfect stocking stuffer or white elephant gift. With 25 metal-free, black hair ties and 30 black bobby pins all neatly stored in a 2.4"w x 3.5"h x 1" d tin … your gift recipient can drop one in their purse, their gym bag, the cup holder of their car and they'll NEVER be scrambling for something to put their hair up with again.
Get it here.

Morgan Taylor's holiday collection
Champagne and Moonbeams, will make any nail lover swoon … with 12 new shades, your fingers are bound to look luxe this holiday season. Or … drop the Glam mini 4-pack in to your best friend's stocking … she'll love you forever! This collection will be available at Ulta.com beginning November 2019 (bottles $9.50; mini 4-pack $14.95)
Get it here.

Discovery Galactic Fizzing Dig
Create a fizzing reaction to excavate 6 real gemstones with Discovery Galactic Fizzing Dig! This hands-on activity comes with 3 excavation tools and 3 Fizzing Digs. Use a combination of water, the mallet, and the chisel to unearth your gemstones. Use the included magnifying glass to take a closer look at the patterns and colors within each gorgeous stone!
Get it here.
Be sure you also check out the Walmart Layaway if you plan on doing any of your holiday shopping at Walmart!
Be sure you check out the rest of our Holiday Gift lists to help you get all of your holiday shopping done! You can see the full list of Gift Lists here, but here are a few to check out now!
Awesome Christmas Gifts for Girls (Ages 6-9)
More Christmas Fun for Kids
Of course lots of times the kids wants to Call Santa and they can with Santa's Phone number. If you want to make it even more fun the kids can also Facetime Santa!
Does Elf on the Shelf come to visit your house? If so make sure you check out these awesome Elf on the Shelf Ideas!
We have LOTS of elf on the shelf ideas too so make sure you check them out!
Elf on the Shelf Kitchen Ideas
50 Easy Elf on the Shelf Ideas
If you are doing Elf on the Shelf, then be sure you also print out the Elf on the Shelf Rules
Looking for Christmas Crafts to do with the kids? We have lots of those too! So be sure to check out the Easy Christmas Crafts for Kids, for LOTS of fun Christmas Crafts Ideas to do with the kids.
There are so many tasty christmas treats that the kids will love and they are all perfect for any kids Christmas parties that you might have. Some of our favorite Christmas treats are Santa Hat Cupcakes and Whoville Cookies ! But you can check out the full list of Kid Friendly Christmas Treats and pick out your favorites to make with the kids!
If you are looking for cookie recipes we have you covered there too! Check out our Beautiful Christmas Sugar Cookies, 12 Days of Christmas Cookies, The Best Christmas Cookies Recipes, and Christmas Tree Desserts Recipes!