If you have a teenage girl on your shopping list then you are going to love this Gift ideas for Teenage Girls list!
Teen girl gift ideas are hard to figure out, I know because I have a teen girl in my house that I have to shop for and was slightly challenging to find out what teen girls want for Christmas.
Christmas gift ideas for teenage Girls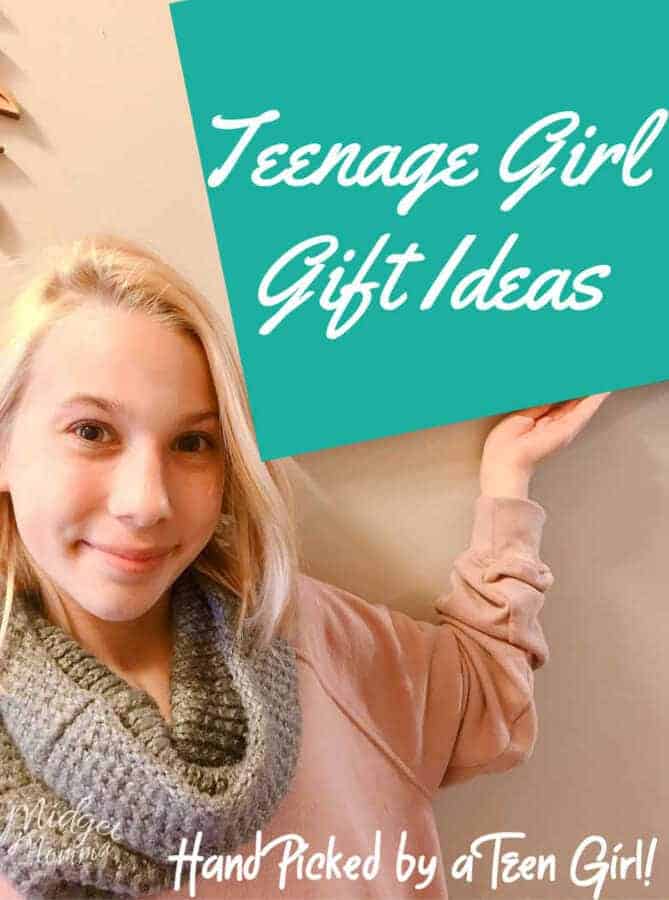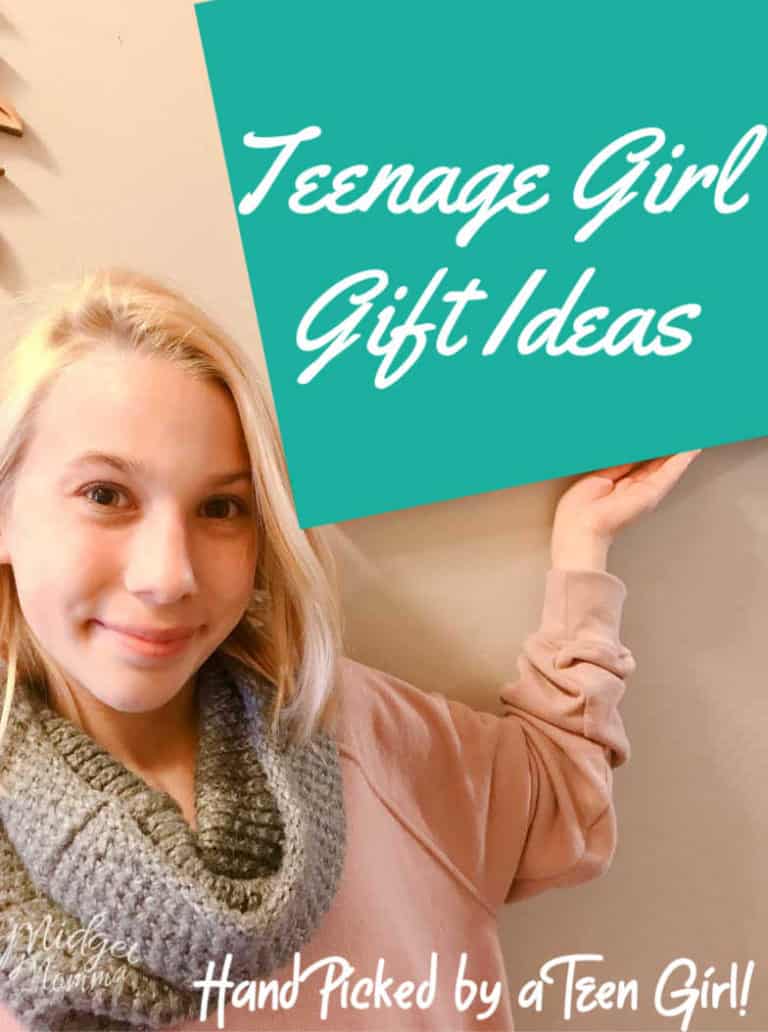 what to get a teenage girl for Christmas
I went to the source (my teen) and the list changed quite a few times in her helping me, but I think we have come up with a list that will make your life easier when finding a gift for a teenage girl on your shopping list!
I also will be updating this list over the next few weeks as my teenage daughter comes up with more ideas that teens will love to get for Christmas.
Gift ideas for Teenage Girls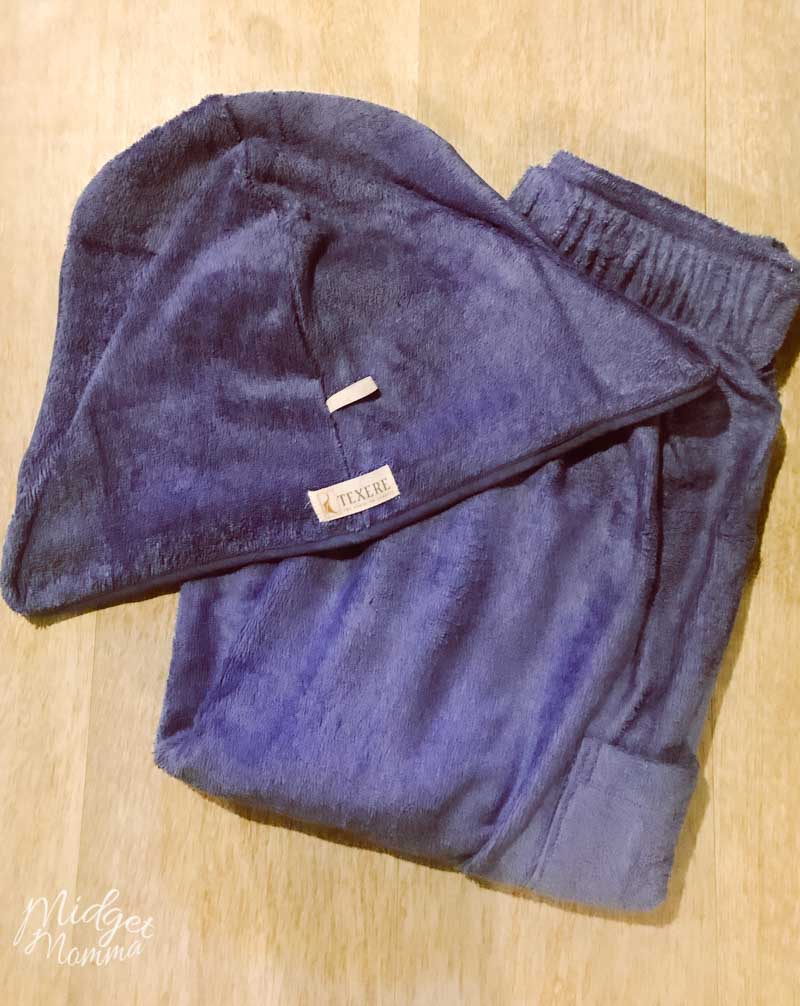 A terry cloth spa set.
This one here from Texere is a great option! The set comes with matching hair towel, which is great for the girls who love to wrap their hair after a shower! Plus there are lots of colors to pick from too!
PJ Pants
Comfy Pjs Pants are great gifts for teenage girls. If you are looking for something that is more unique and fun Peace Frogs has a lot of great options that will make cool gifts for teenage girls!
Jewelry for Teenage Girls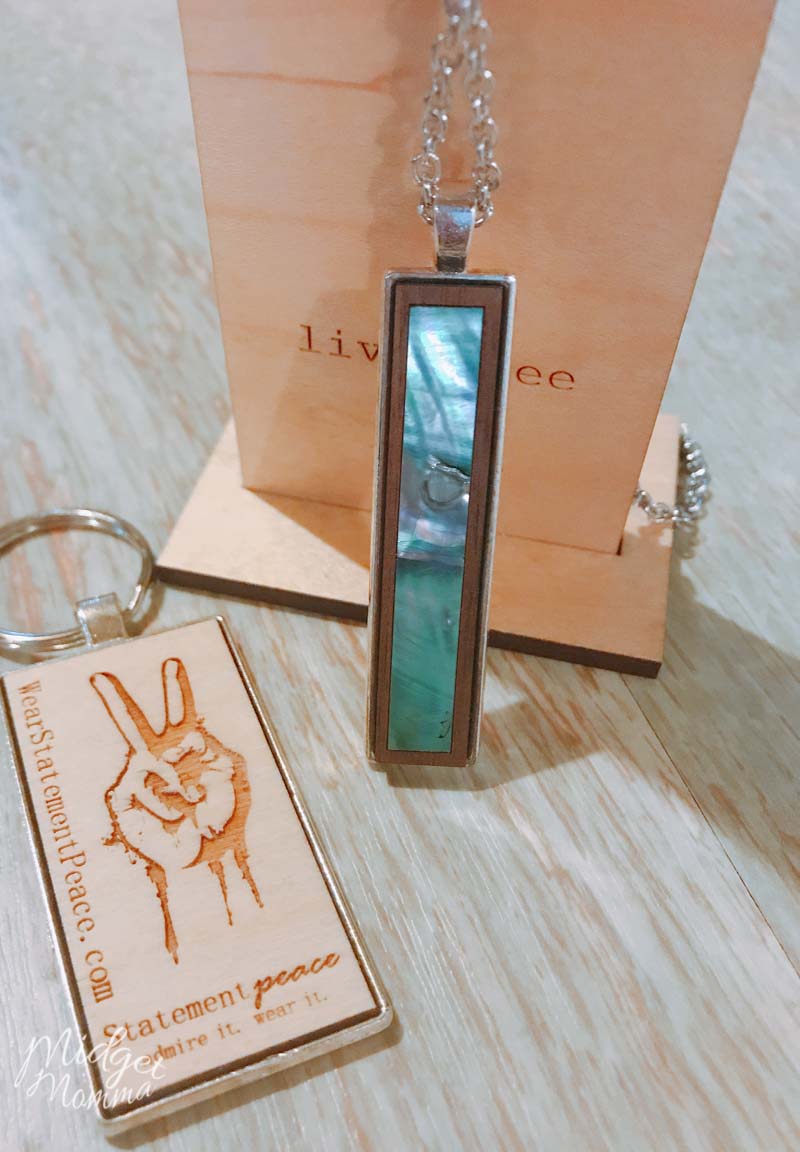 Jewelry is on the top of many teen girls gift lists! Of course you want something that is trendy and fun! We love Statement Peace as a place to find quirky and fun options.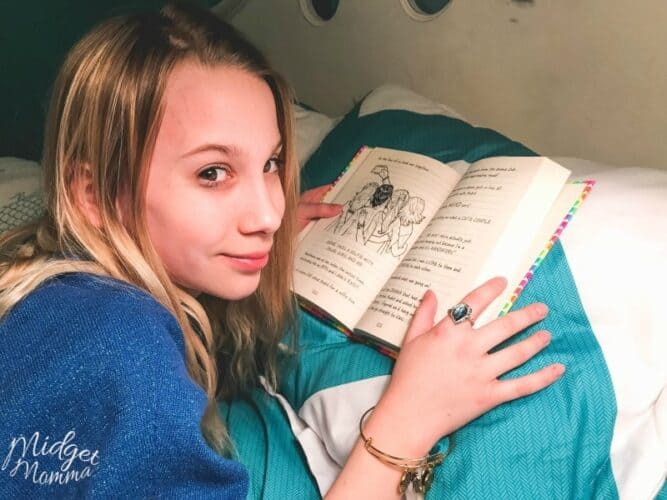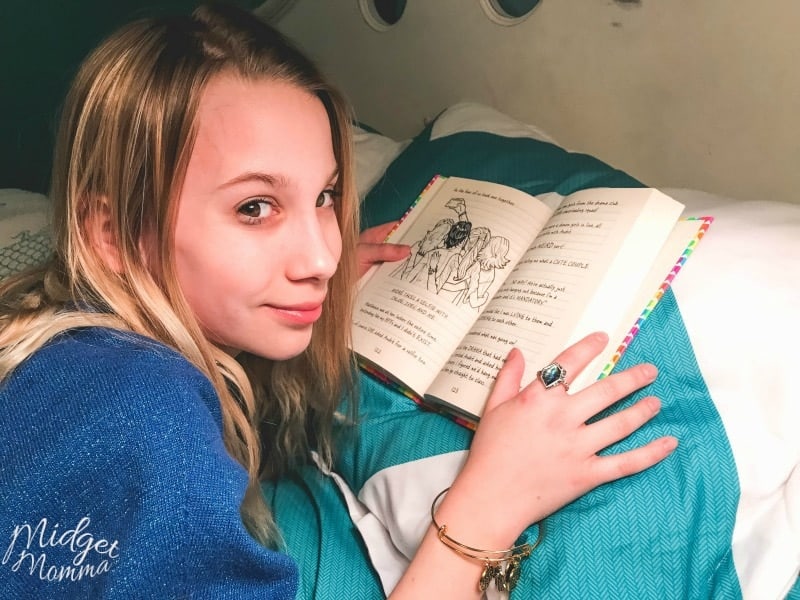 We also love 7 Charming Sisters  for their large variety of Jewelry options for teens.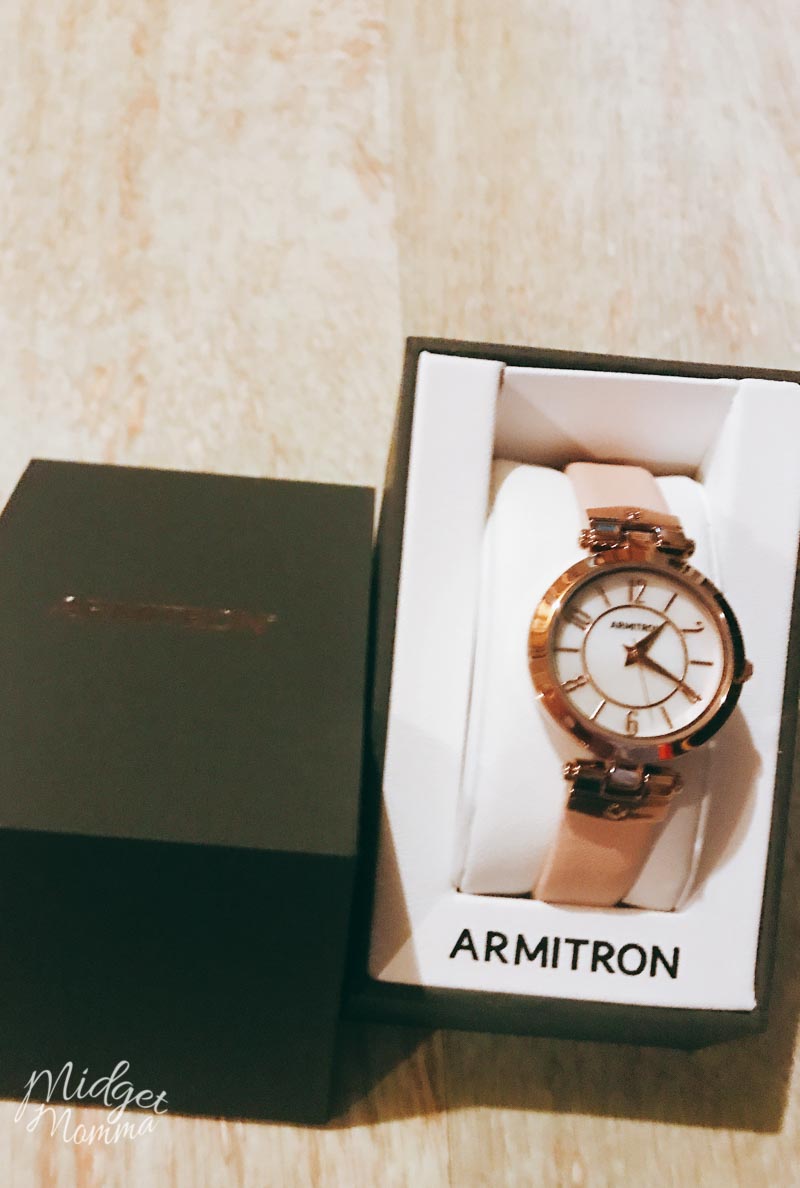 Beautiful Watches!
There are a lot of different options that you have when it comes to watches for teen girls. Personally we fell in love with the Armitron Rose Gold-Tone Plated Analog Watch (found here and here). If they are into being active then a Fit Bit Alta would be another great option for a watch as a gift.
AMOLED touch display: color screen and adjustable screen brightness; full screen touch and home button control – built-in GPS tracks workouts without your phone

5ATM: 50M water resistance, pool swim and open water with a 6-axis imu sensor, providing stats for stroke style detection, distance, laps, swolf, number of strokes and calories

Multi-sports mode: indoor/outdoor run, walk, indoor/outdoor cycle, swim, free training and various exercise types – 24/7 heart rate monitor: provides precise real-time heart rate data

Sleep tracking: true sleep 2.0, developed in collaboration with Harvard medical school's cdb center, identifies the 6 most common sleep-related issues, and gives suggestions for better sleep

Camera remote: doubles as a Camera shutter remote for your smartphone – take better selfies, group photos, and shots at distances without carrying an extra Camera shutter remote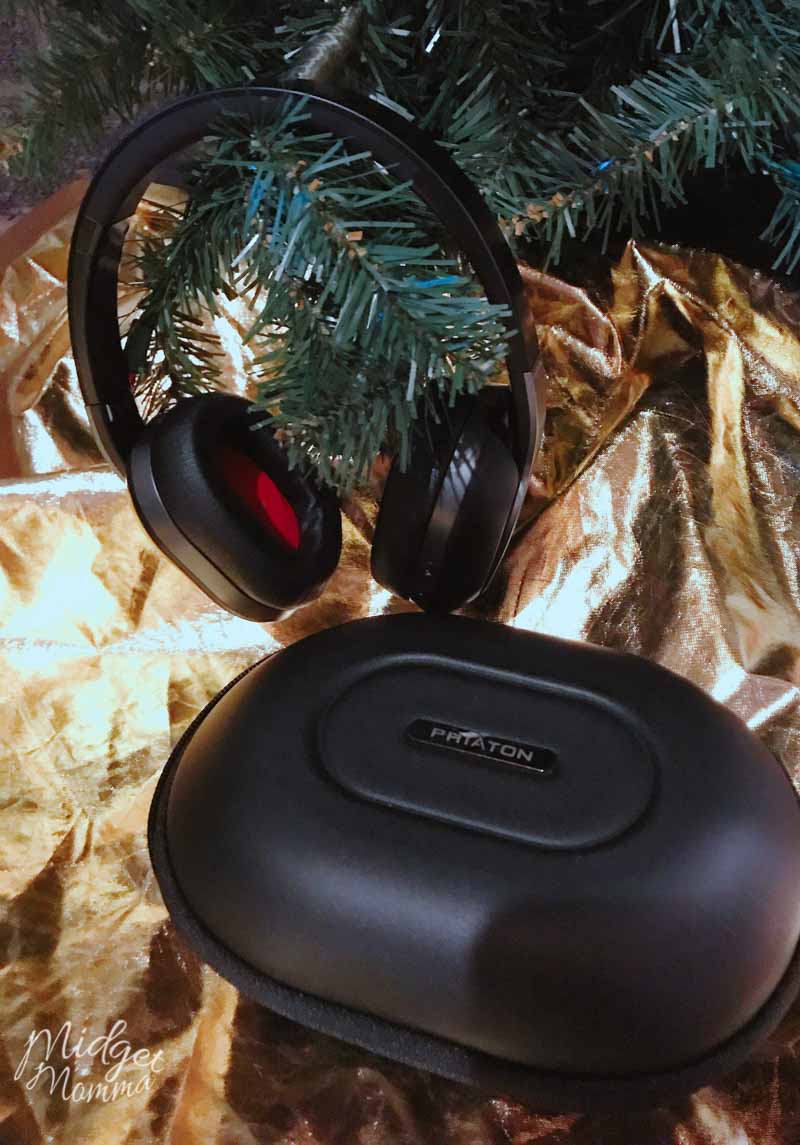 Headphones for Teenage Girls
A good pair of headphone. There are a lot brands of headphones out there, but we have had issues with many of them not holding up to their name. That is why we love the Phiaton BT460 headphones.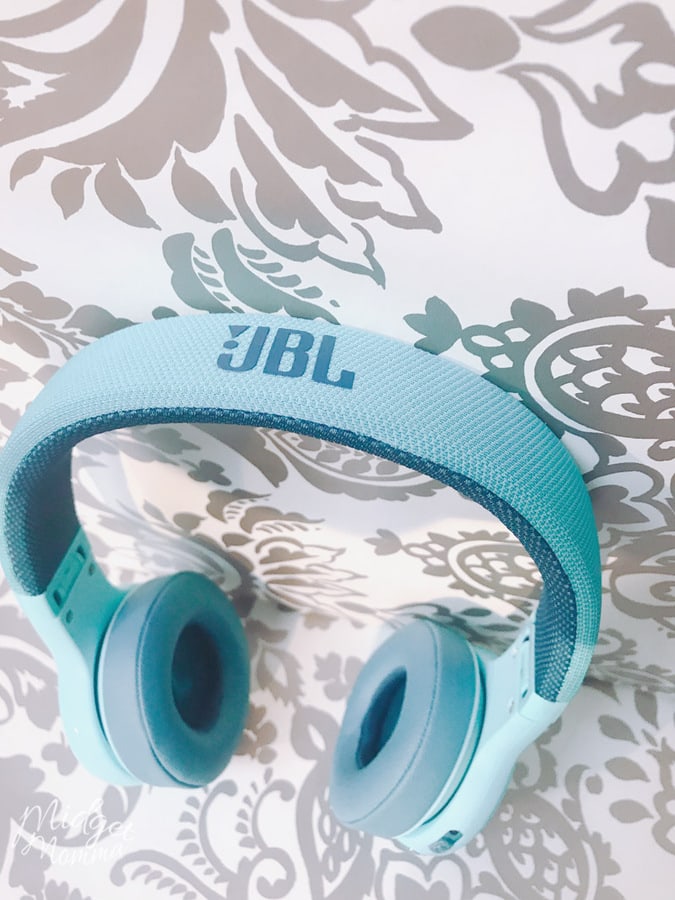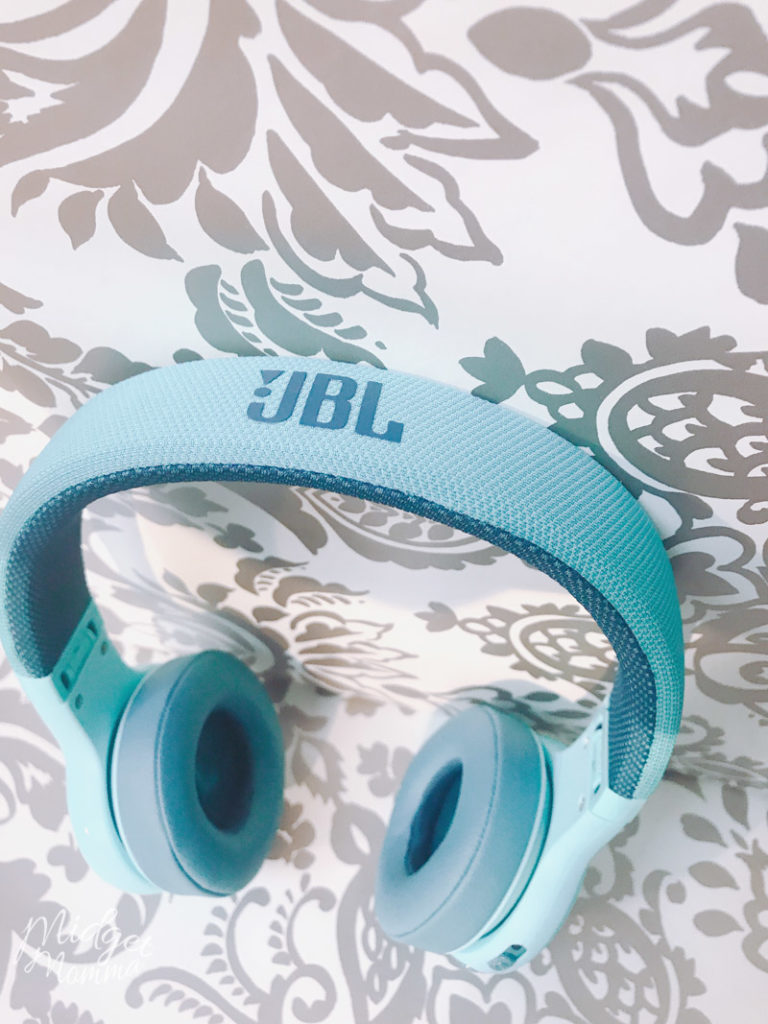 JBL E-series is a line of five versatile wireless and wired lifestyle headphones that includes in-ear, on-ear and around-ear styles. The JBL® E-Series' stylish design combines both comfort and fashion, creating a visual statement as striking as its sound. The JBL® E-Series wireless models, the E25BT, E45BT and flagship E55BT, connect to smart devices through Bluetooth® technology, and each model allows users to seamlessly switch between devices providing an uninterrupted listening experience. Users can effortlessly switch from music on a portable device to a call on a smartphone, guaranteeing they never miss a beat or phone call.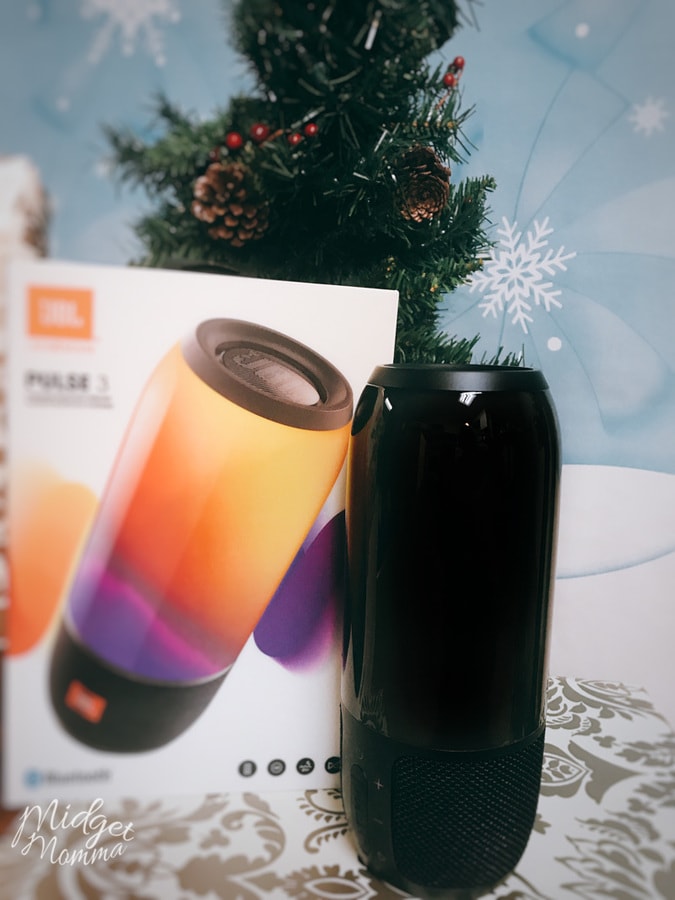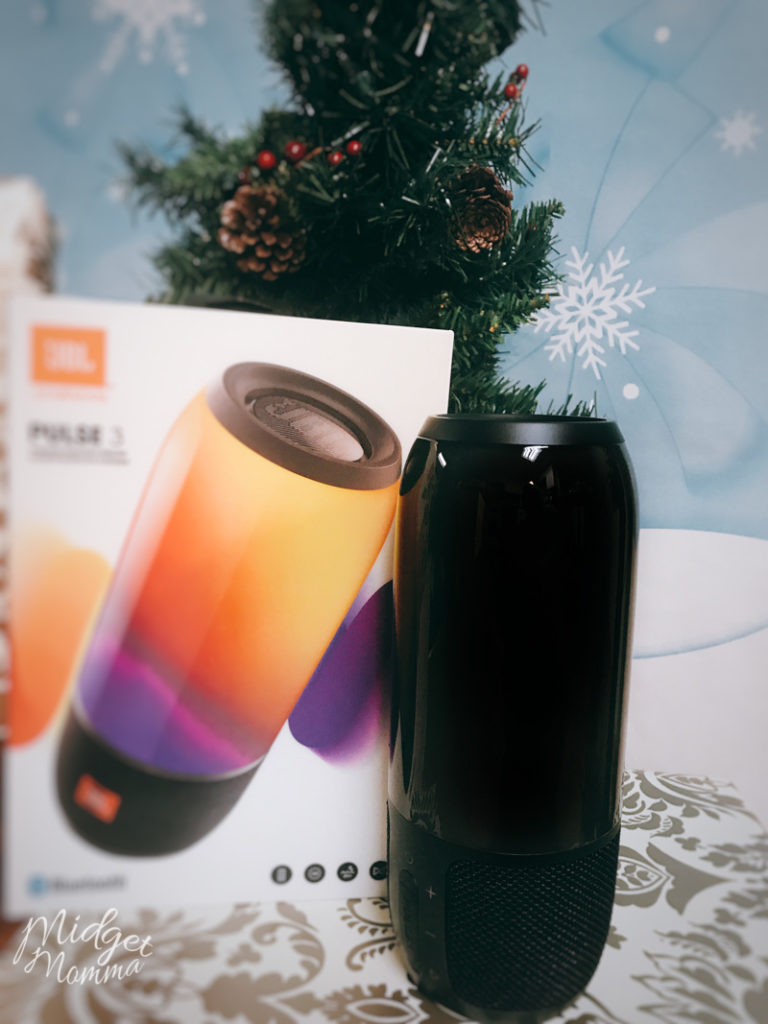 JBL Pulse 3 Speaker brings vibrant light and color to the newest speaker in the JBL Pulse line. A new waterproof design and customizable 360 degree LED light show brings a uniqueness to this speaker family without compromising the listening experience. 12 hours of music and lightshow playtime give this speaker an edge – controllable through your smartphone, tablet, or through the speaker itself. The Pulse 3 has the same capabilities as its predecessor, with the added ability of connecting up to 3 smartphones/tablets and creating a JBL ecosystem with other JBL Connect+ enabled speakers.
Beauty Gifts for Teenage Girls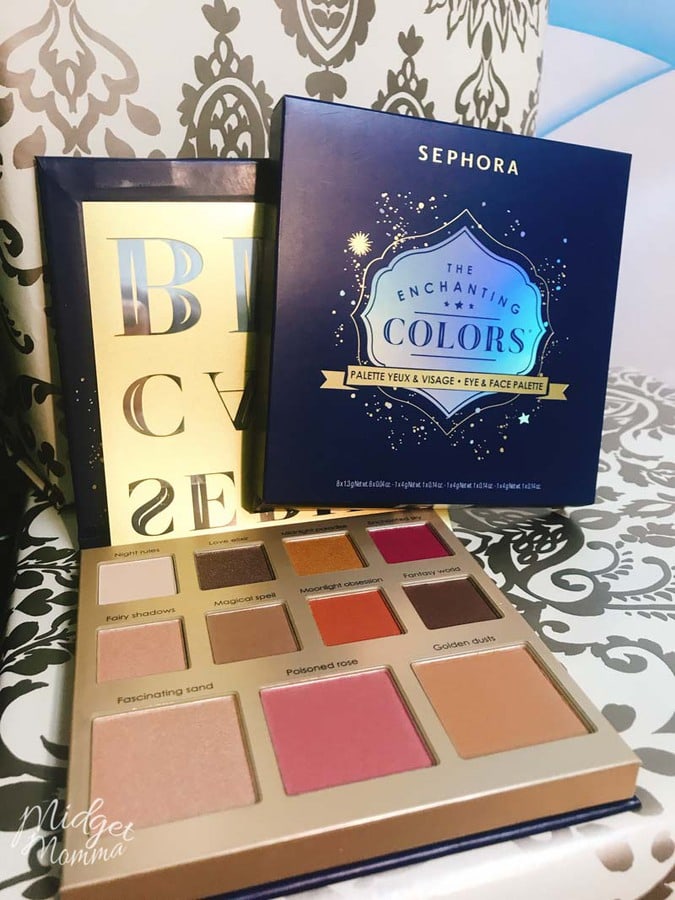 SEPHORA COLLECTION The Enchanting Colors Eye and Face Palette
What it is:
A palette for the face and eyes, composed of eyeshadows, brow powders, and a blush for an enchanting look.
What it does:
Create a magnificent look with this new eye, brow, and face palette. The palette includes eight matte and shimmer eyeshadows including two dazzling illuminators, two brow powders in natural shades, and an ultra-fresh blush. A five-step tutorial is included inside the palette to help you create an enchanting makeup look for a magical Christmas and New Year.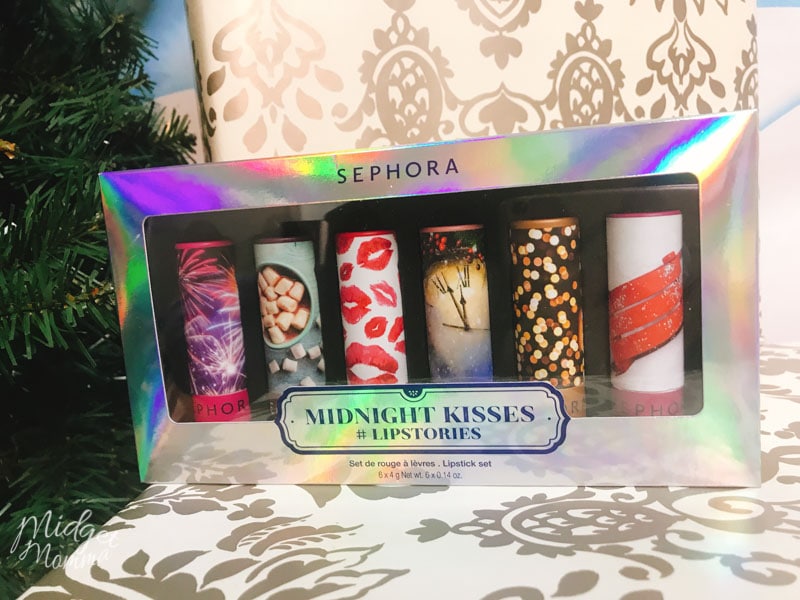 SEPHORA COLLECTION Midnight Kisses #Lipstories Set
What it is:
A six-shade collection of full size #Lipstories perfect for the holiday season.
What it does:
This lipstick set consists of six existing #Lipstories shades that are expertly coordinated for the holiday season. This assortment has a beautiful range of finishes and shades that will fit every skin tone and holiday occasion.
Sephora Collection's bestselling shades are available in an assortment of finishes ranging from matte, satin, and metallic. Classic Red is perfect for the ball drop, while universal Nude is just the ticket for a family get together. Pops of magenta, deep berry, and metallic bronze are perfect for when you're feeling more adventurous. Each lipstick is decorated with a holiday-inspired image.
This set contains:
– 6 x 0.14 oz/ 4 g Sephora Collection #LIPSTORIES Lipsticks in 12 Celebrate (fuchsia), 33 Wanderlust (dark plum), 22 A Little Magic (red), 2 Landing in Shanghai (nude), 51 Festival Lights (bronze), 31 Golden Gate (berry)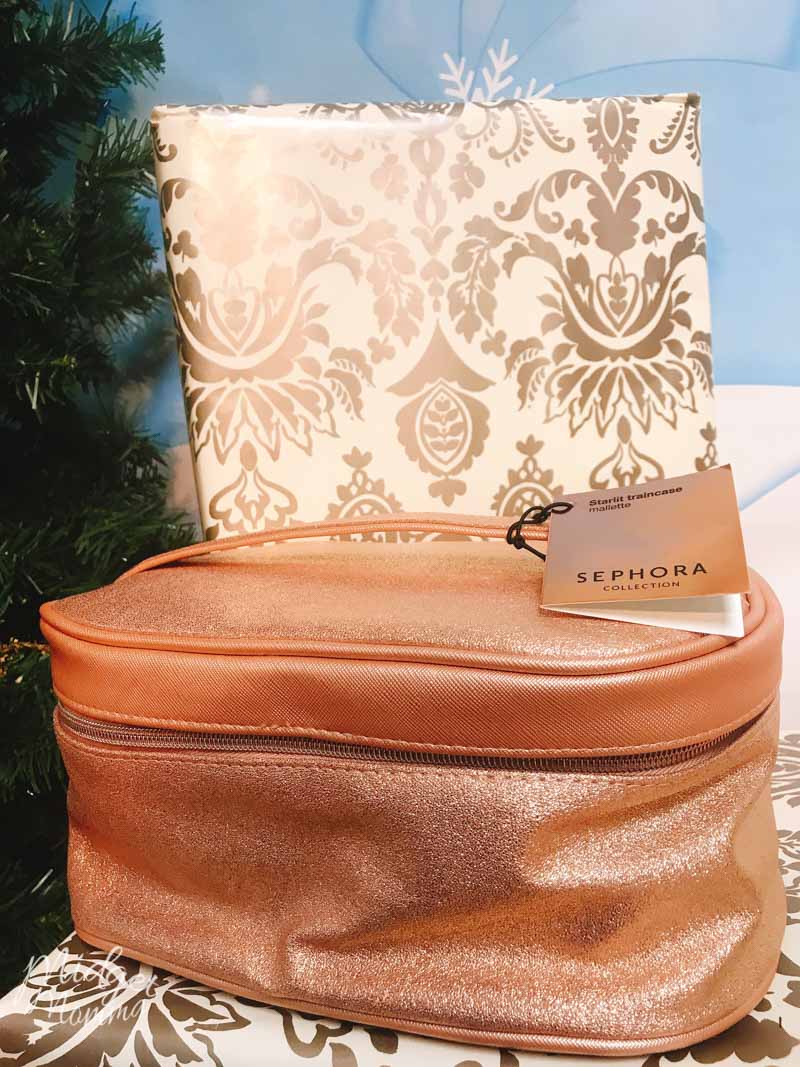 What it is:
A makeup-lover's traincase to store all your makeup tools and cosmetics in a limited-edition rose gold design for the holiday.What it does:
This case features five adjustable compartments to house makeup, nail products, tools, and more. The bottom tray is suitable for lipstick or palettes. The top lid and sides have plenty of room for brushes or eyeliner. This train case comes with its own lock and key to keep items safe and sound, and the professional-grade construction is highly durable for on-the-road bumps and bruises.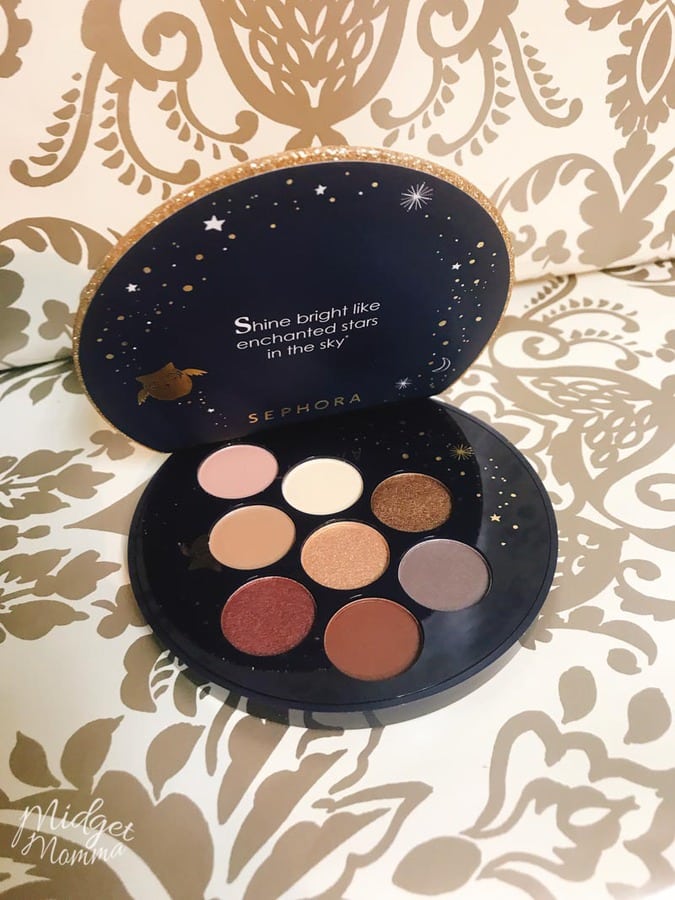 SEPHORA COLLECTION Enchanted Sky Eyeshadow Palette
What it is:
A palette of eight matte and shimmer eyeshadows in easy-to-wear, complementary shades for a magical look to suit every occasion.
What it does:
This selection of shimmer and matte eyeshadows comes in a range of complementary, easy-to-wear, natural shades. From pale pink to dark brown and golden shades, this magical, travel-size palette is all you need to create mesmerizing eye looks.
This set contains:
– 8 x 0.033 oz/ 0.95 g Matte and Shimmer Finish Eyeshadows
What else you need to know:
This product is not tested on animals.
Ingredient Note:
All SEPHORA COLLECTION products comply with the most rigorous international laws on product safety—going beyond satisfying European and US Cosmetics regulations. They also satisfy the strictest internal requirements of development, quality, traceability, and safety, and lead by example with a Restricted Substance List that excludes more than 1,400 substances.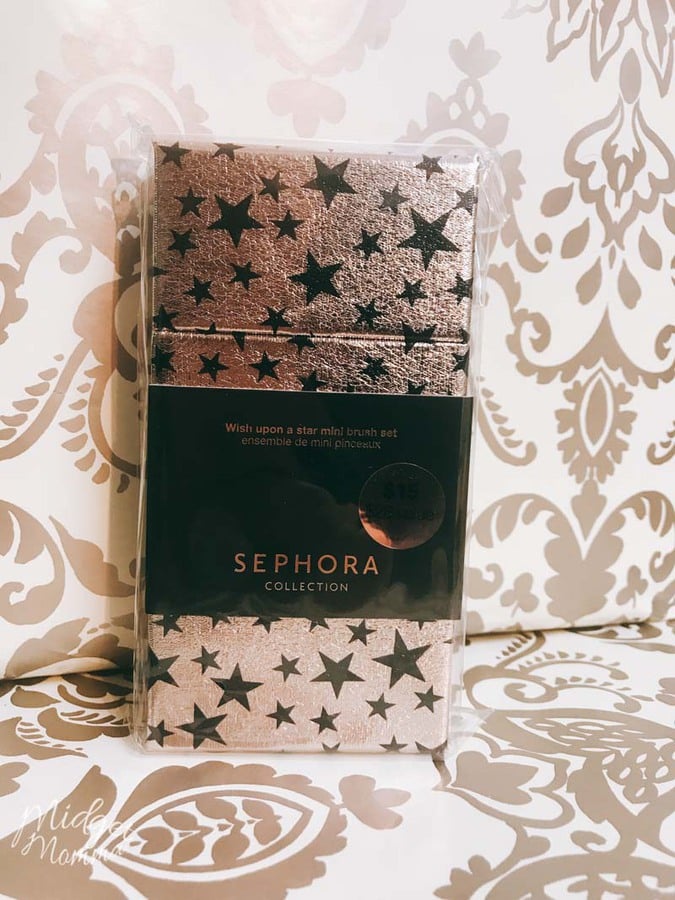 SEPHORA COLLECTION Wish Upon A Star Mini Brush Set
What it does:
Create some Holiday drama on your eyes. This set features four multitasking eye brushes to achieve a multitude of eye looks, from a bright and glittery party eye to a dark and sultry smoked-out eye. Angled eyeliner brushes define the eyes and brows; crease brushes apply darker shades to deepen the eyes and for cut crease. The eyeshadow brush creates an all-over wash of color to the lid. The smudge brush blends out eyeliner to create a dramatic effect in the outer corners of the eyes. The mini sizes make this set perfect for travel and on-the-go touch ups and application. The super soft synthetic hair bristles feel gentle on the skin, and pick-up formulas with ease delivering a perfect blend and soft, buildable coverage. The brushes come in a special fabric-wrapped flip-top box, which is the perfect shape and size to fit in any makeup or handbag. The box features a hidden magnetic closure to ensure it doesn't open in transit.
This set contains:
– Fabric-wrapped box
– Angled eyeliner
– Crease brush
– Eyeshadow brush
– Smudge brush
What else you need to know:
Bristles are made from cruelty-free, vegan hair fibers. This product is not tested on animals.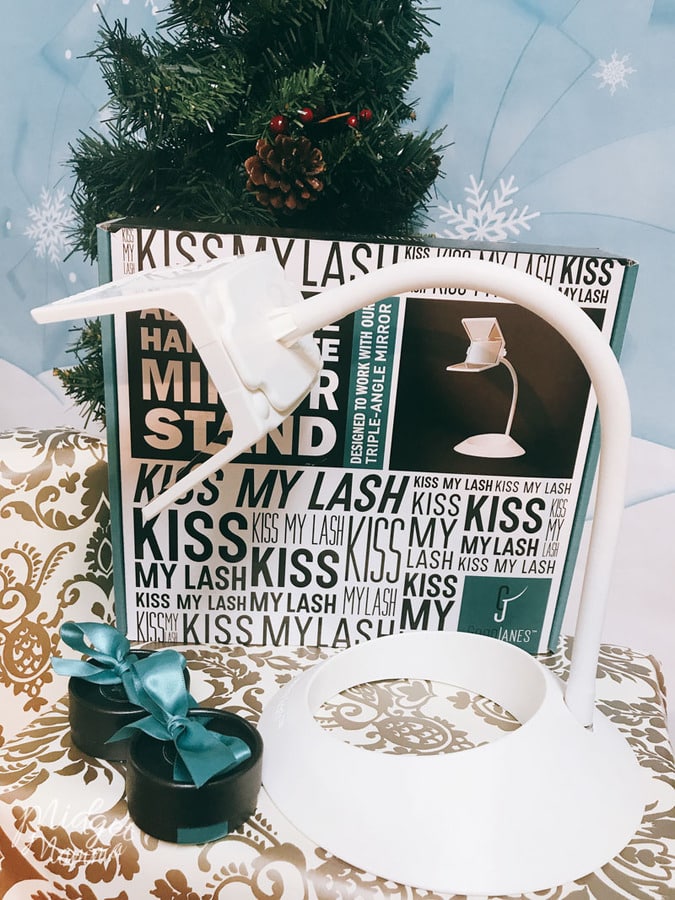 GoodJanes Beauty: Whether you're a makeup newbie or guru, the Kiss My Lash mirror and stand is perfect for any level of beauty lover. The patented triangulated mirror lets you see your upper and lower lashes from all angles for the most accurate placement when applying lashes, liner, and mascara. Take it to the next level with the Kiss My Lash stand to help you work hands-free.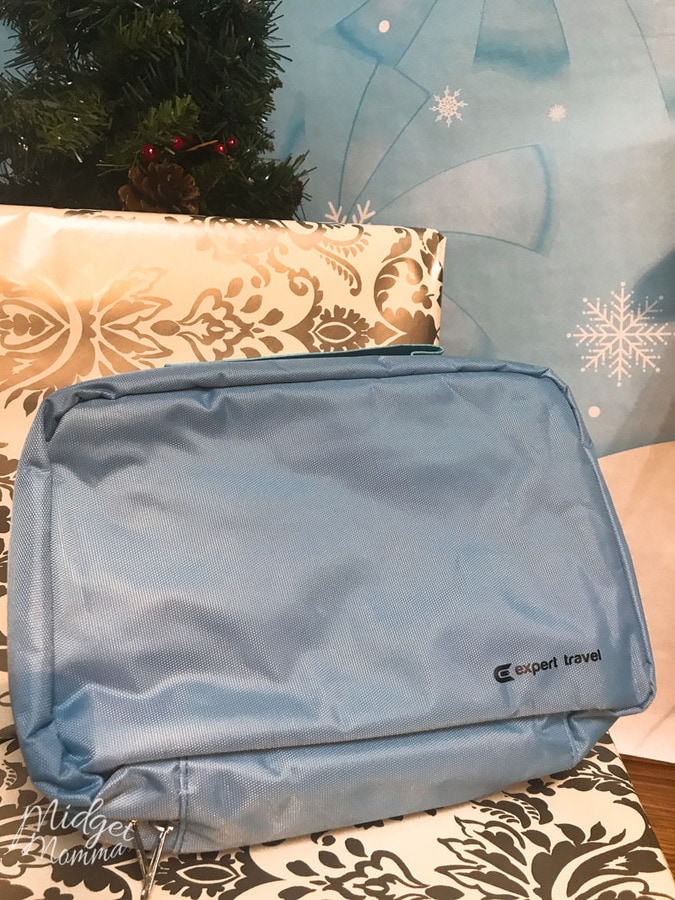 Expert Travel Toiletry Bag. PERFECT TRAVEL TOILETRY BAG FOR MEN, WOMEN, & KIDS – With the unisex design and multiple colors options, this bathroom bag is suitable for the whole family.
Video Games for Teen Girls
If you have a teen girl who likes video games there are some really fun ones that they are sure to love, no matter what their interests are!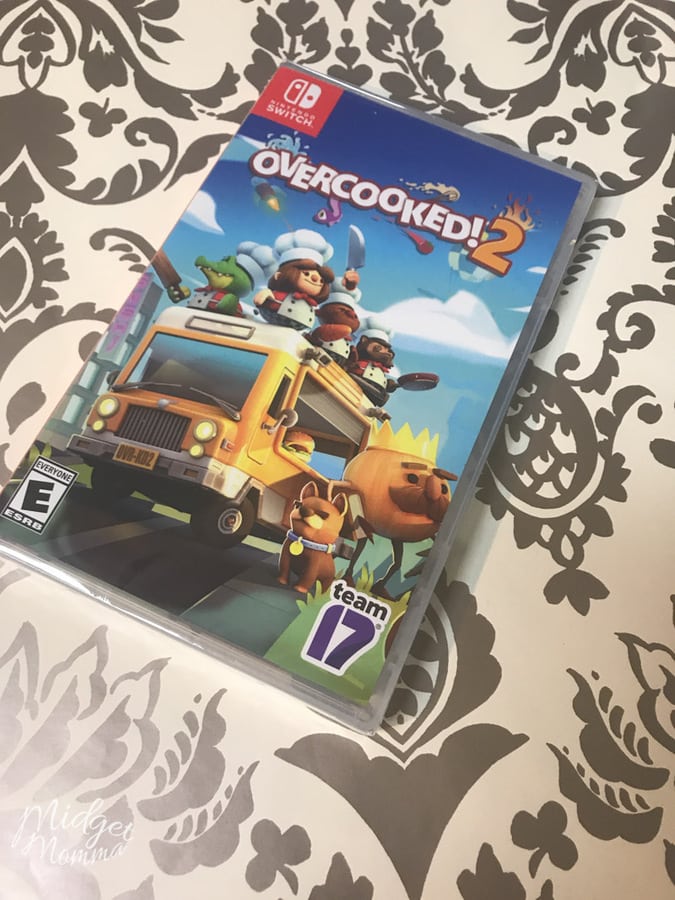 The sequel to the widely popular and critically acclaimed Overcooked!, this over-the-top couch co-op game is the perfect recipe for mayhem and entertainment for the whole family (up to four players). Overcooked! 2 is fun to play for all ages, rated E for everyone and awarded the Best Family and Social Game at E3 2018. Either working solo or as a team, players must prep orders while overcoming obstacles such as fire, collapsing floors, overbearing waiters and of course, the classic kitchen problem of floating work surfaces.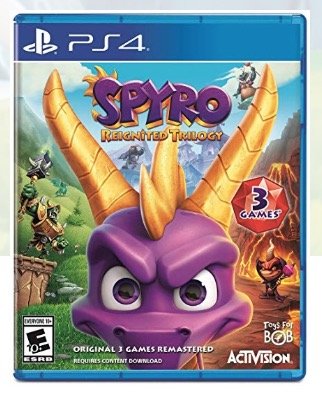 Spyro Reignited Trilogy brings the nostalgia to new levels through the return of the iconic purple dragon Spyro! As a fully remastered version of the first three titles – Spyro the Dragon, Spyro 2: Ripto's Rage!, and Spyro: Year of the Dragon – both new and original fans will have the opportunity to Spyro, now ready to fly high and burn baddies in scaled up HD visual fun!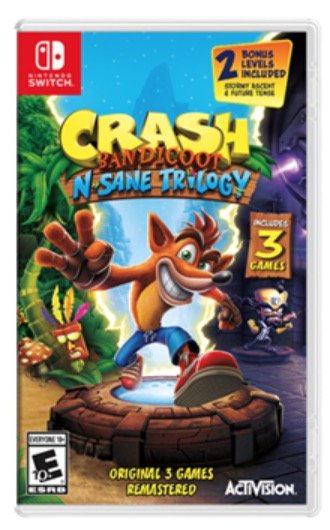 Crash Bandicoot N. Sane Trilogy – the record-breaking series remaster series featuring the super popular 90's character – is now available for the first time ever on Nintendo Switch, Xbox One and PC! Fans will enjoy the remaster of the first three titles – Crash Bandicoot, Cortex Strikes Back, and Warped – as they play as Crash or sister Coco in their fight against Doctor Neo Cortex!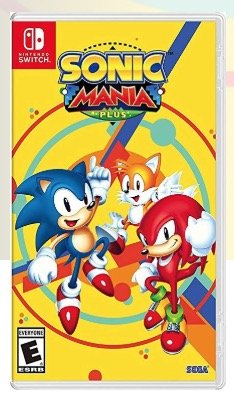 A true, classic Sonic experience: Gorgeous pixel graphics featuring a variety of new zones with iconic favorites from Sonic 1, 2, 3, Sonic & Knuckles and Sonic the Hedgehog CD.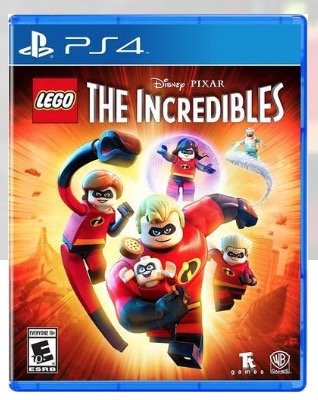 This extraordinary fun-filled adventure lets players control their favorite Incredibles characters and team up as a family to conquer crime and family life. Reimagined in LEGO form and featuring TT Games' signature LEGO humor, the game recreates unforgettable scenes and breathtaking action sequences from both Incredibles movies. With Mr. Incredible's unparalleled super strength, Elastigirl's flexible transformations and the rest of the gang's awe-inspiring gifts, teamwork has never been so much fun.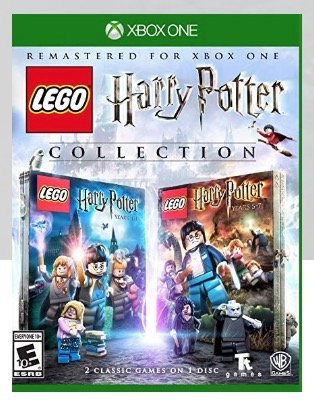 This new compilation brings LEGO Harry Potter: Years 1-4 and LEGO Harry Potter: Years 5-7 to the Nintendo Switch and Xbox One with both top-selling videogames remastered in one package! The collection unites the creative prowess of LEGO, and the expansive world of Harry Potter, with an exciting journey full of spell-casting, potion-making, puzzle-solving, lessons, dueling and much more for players young and old to enjoy.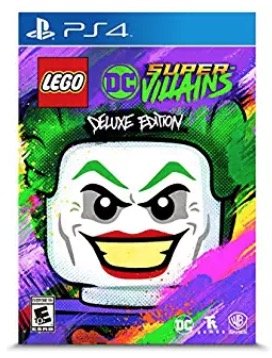 Become the best villain the universe has seen in this all-new LEGO adventure! For the first time, a LEGO game is giving players the ability to play as a super-villain throughout the game, unleashing mischievous antics and wreaking havoc in an action-packed, hilarious story written in collaboration with DC Comics. Joined by renowned DC Super-Villains: The Joker, Harley Quinn, Lex Luthor, Deathstroke, Killer Frost, Sinestro, and countless others from the Legion of Doom, players will set out on an epic adventure to ensure their villainy remains unrivaled.
Books for Teenage Girls
If you have a teen that is a reader then books are a great gift idea. If you are stuck on books that are perfect for a teen girl here are a few of our favorites!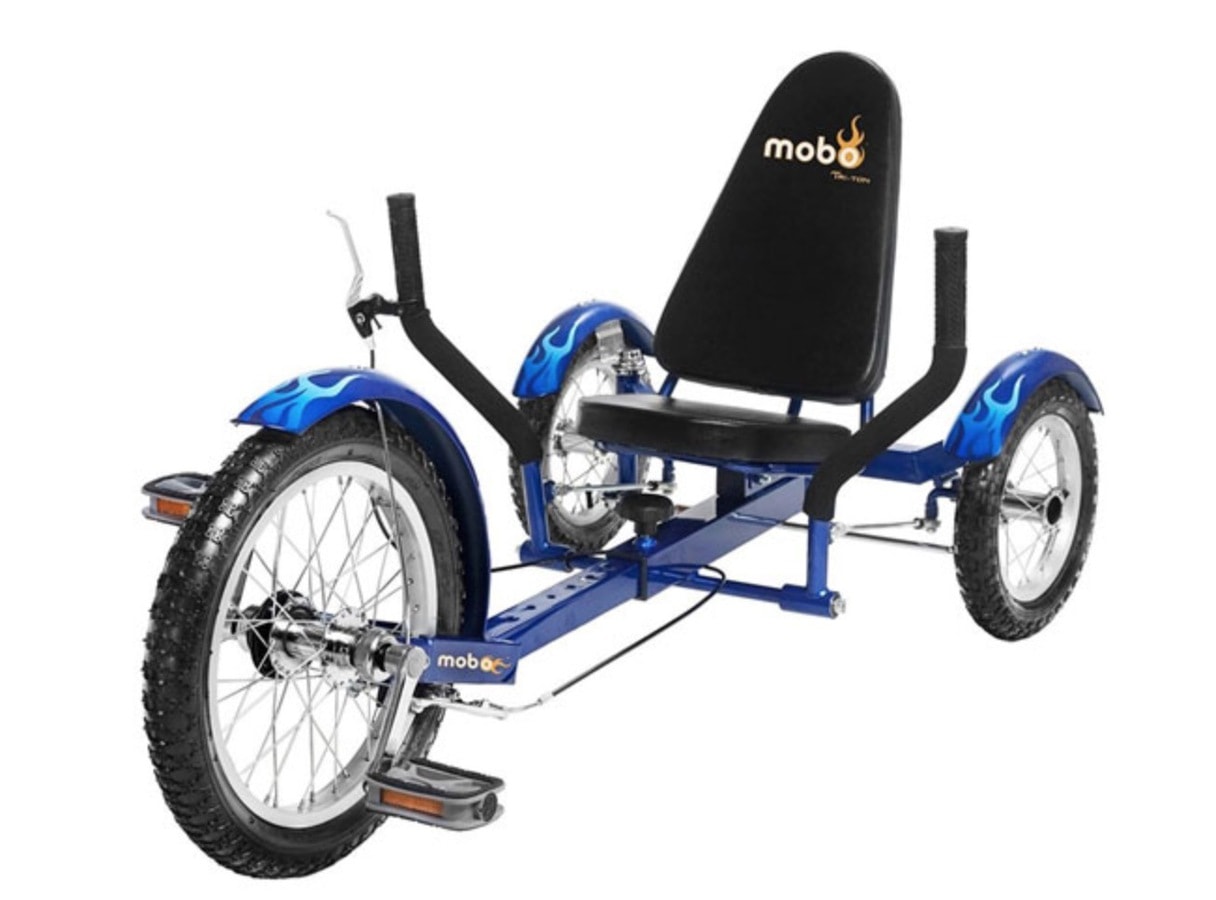 Mobo Triton – The Ultimate Three Wheeled Cruiser (Youth)
Original to the Mobo line, the Mobo Triton is the classic, ultimate three-wheeled cruiser. With the new innovative rear-wheel steering system and a sleek design, it is unparalleled in the world of three-wheeled cycling for youths. Incorporating a single-speed gear, recumbent style seating, and stress-free steering, this cruiser makes it the perfect companion for a brisk workout. Concerned about outgrowing this cruiser? No need to worry — the Mobo Triton has an adjustable frame to fit heights up to 5'2". Delivering quality you can trust, the caliper hand brakes, front free-wheel mechanism, and a stylish finish are just among many of its features. Don't just take our word for it – come and get your ride on today!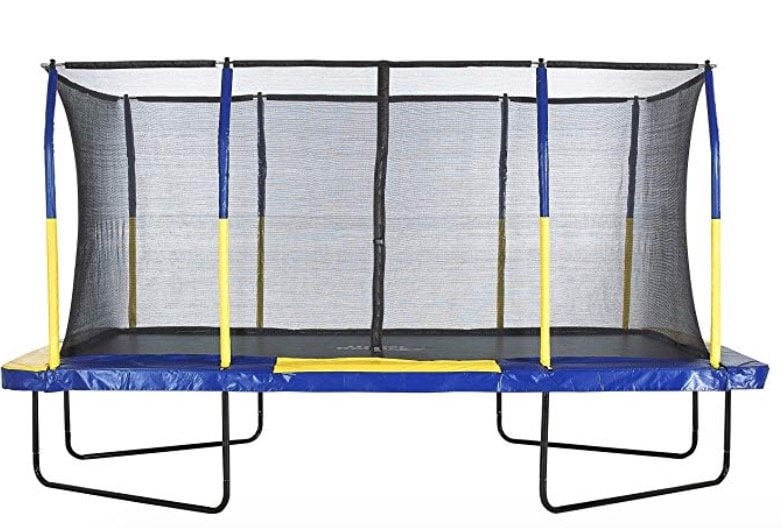 Upper Bounce Easy Assemble Spacious Rectangular Trampoline with Fiber Flex Enclosure Feature
Designed with a Top Flex Pole Enclosure System, Net runs through the top ring to ensure maximum stability and a stronger and longer life span! Constructed with heavy duty Black-coated steel for extra durability and Ultra bounce this trampoline gives an amazing amount of bouncy fun! 
NO COMPLICATED HARDWARE NEEDED – The EASY ASSEMBLE/DISSEMBLE feature makes it easy to put up and have the kids jumping quickly – since we all know they will be wanting to jump on it as soon as possible!
High Quality Jumping Mat has 8 row stitching which provides extra security that prevents the mat from tearing and guaranteed to enjoy for many years!
Buy it here!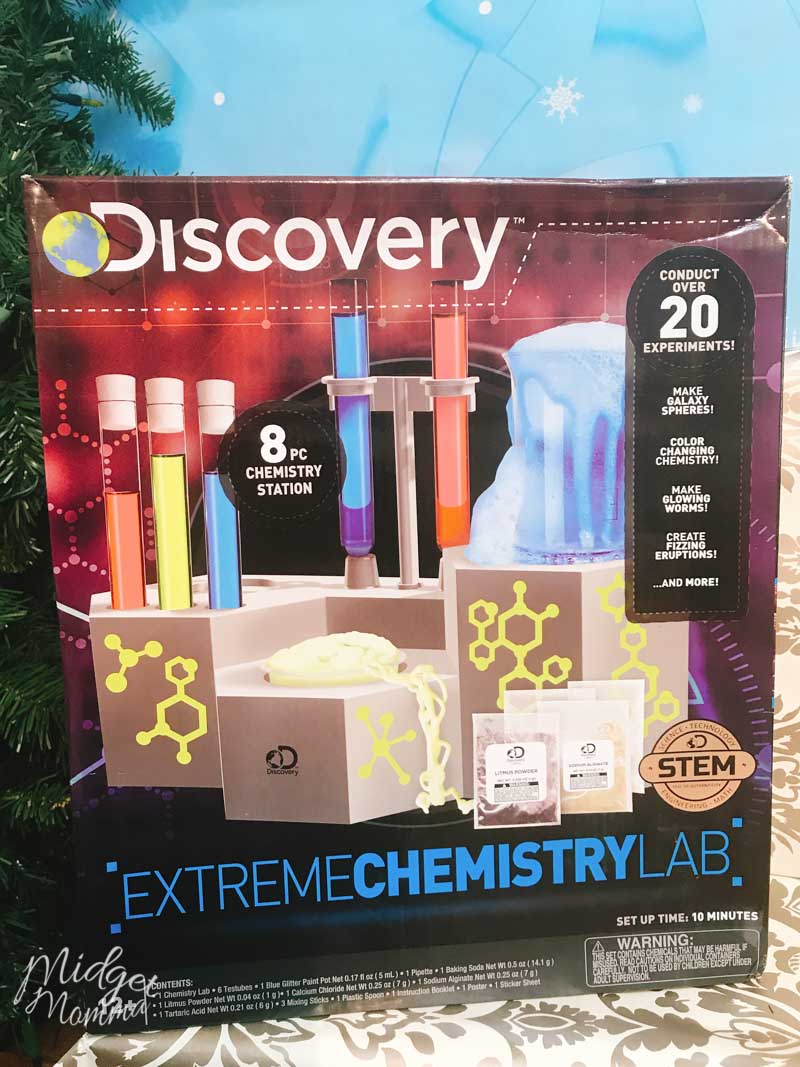 This 8-piece chemistry station includes starter chemical set plus Experiment Guide. Guide also lists out household items to create additional experiments!
Explore 40 fun experiments and simple chemical reactions for a fun, hands-on, interactive learning experience

Encourage spending time together through fun experiments

Make connections about chemistry and the world around you and how simple chemical reactions happen in everyday life

Explore 40 fun experiments and simple chemical reactions with the inclusion of household materials

KIT INCLUDES: Calcium Chloride – Sodium Alginate – Baking Soda – Sodium Tetraborate – Litmus Powder – Tartaric Acid – Zinc Sulfide – Glue – 1 Fuzzy Stick – 1 Black Light Pen – 1 Plastic Cup – 1 Plastic Spoon – 1 Pipette – 2 Plastic Test Tubes – 2 Mixing Sticks – 1 Poster – Instruction Booklet

AGE RANGE: 12 years & up
Stocking Stuffers for Teen Girls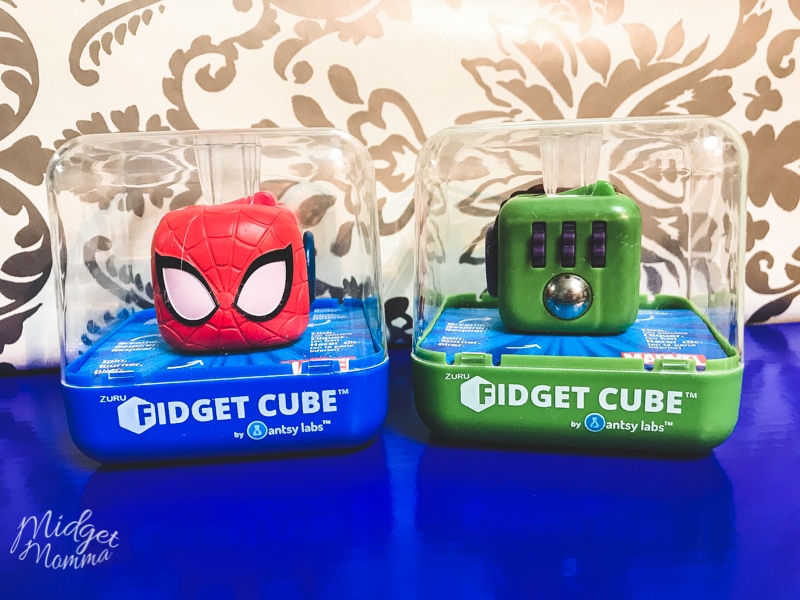 Marvel Fidget Cube. Featuring 6 functional sides, every inch of this Fidget Cube is perfect for the kids! It has various sides that let you Click, Glide, Flip, Breathe, Roll, and Spin to satisfy your different fidgeting behavior. Plus they come in awesome Marvel characters too!
Happy Salmon is the simple, fast-paced card game packed to the gills with high-fivin', fin-flappin' fun. Actions including the classic "High 5", the unifying "Pound It", the frantic "Switcheroo", and the delightful "Happy Salmon" will leave players doubled over in laughter.
Be sure you also check out the Walmart Layaway if you plan on doing any of your holiday shopping at Walmart!
Be sure you check out the rest of our Holiday Gift lists to help you get all of your holiday shopping done! You can see the full list of Gift Lists here, but here are a few to check out now!
Awesome Christmas Gifts for Girls (Ages 6-9)
More Christmas Fun for Kids
Of course lots of times the kids wants to Call Santa and they can with Santa's Phone number. If you want to make it even more fun the kids can also Facetime Santa!
Does Elf on the Shelf come to visit your house? If so make sure you check out these awesome Elf on the Shelf Ideas!
We have LOTS of elf on the shelf ideas too so make sure you check them out!
Elf on the Shelf Kitchen Ideas
50 Easy Elf on the Shelf Ideas
If you are doing Elf on the Shelf, then be sure you also print out the Elf on the Shelf Rules
Looking for Christmas Crafts to do with the kids? We have lots of those too! So be sure to check out the Easy Christmas Crafts for Kids, for LOTS of fun Christmas Crafts Ideas to do with the kids.
There are so many tasty christmas treats that the kids will love and they are all perfect for any kids Christmas parties that you might have. Some of our favorite Christmas treats are Santa Hat Cupcakes and Whoville Cookies ! But you can check out the full list of Kid Friendly Christmas Treats and pick out your favorites to make with the kids!
If you are looking for cookie recipes we have you covered there too! Check out our Beautiful Christmas Sugar Cookies, 12 Days of Christmas Cookies, The Best Christmas Cookies Recipes, and Christmas Tree Desserts Recipes!
Join the newsletter
Subscribe to get our latest content by email.
This post may contain affiliate links. Please read my disclosure policy here