Are you looking for gift ideas for Tween boys? You are in luck, there are so many great gift ideas for tween boys I hardly knew where to start!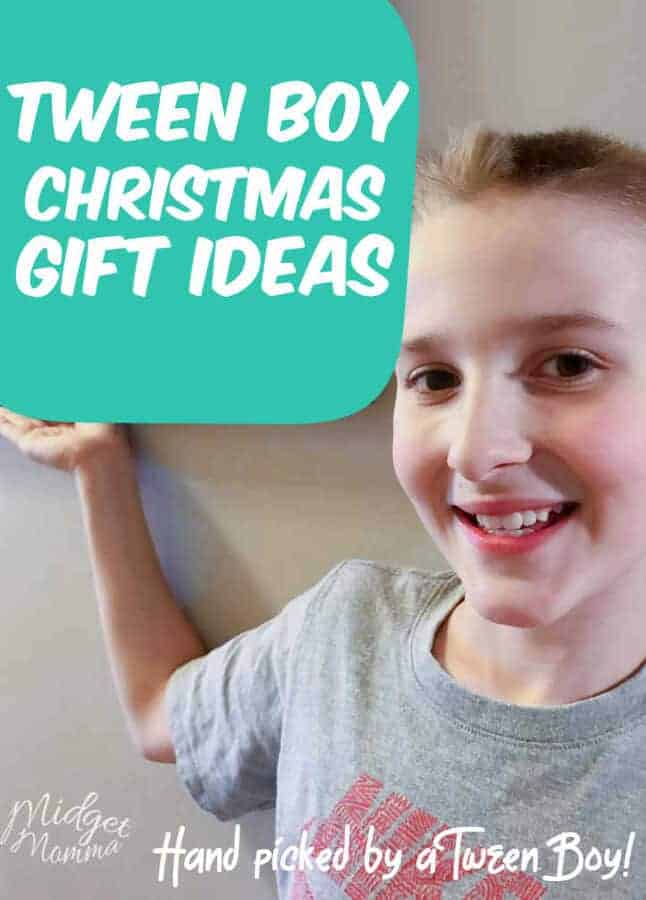 Gift Ideas for Tween Boys
I got the help of my Tween son for this list. Thankfully he knew exactly what Tween boys would want for Christmas.
Be sure you are also checking back to this list as I am going to be adding more to it over the next few weeks when my son tells me something is "AMAZING" to keep up with all of the gift ideas that he shares with me!
Hands on Gifts for Boys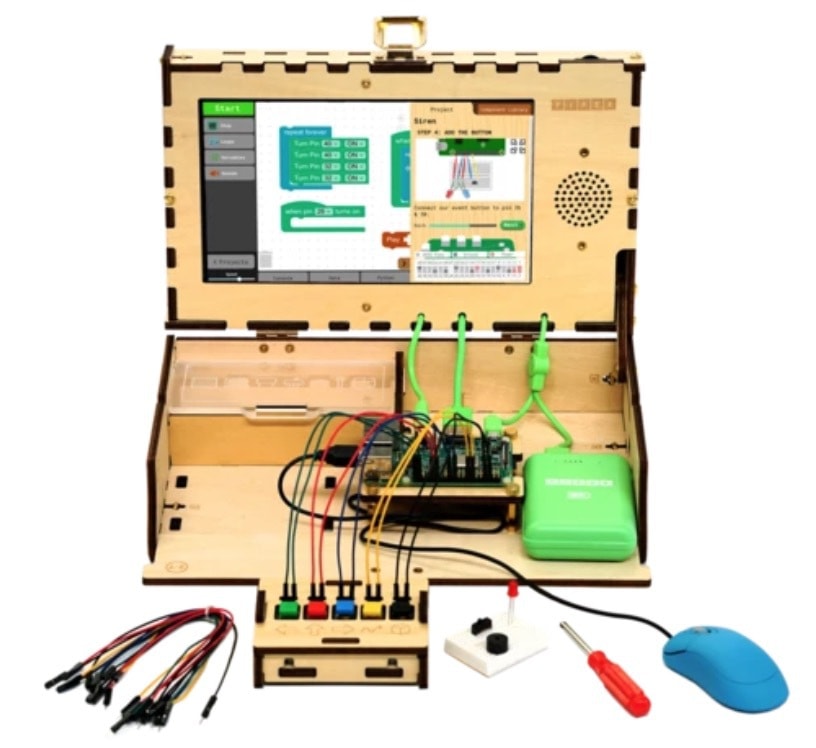 Piper Computer Kit 2
The Piper Computer Kit includes everything needed to teach kids about computer science, electronics, and coding. Build your own fully functional computer and explore STEM through Piper's StoryMode using the Raspberry Pi Edition of Minecraft, and PiperCode using Google's Blockly. The Piper Computer Kit is recommended for ages 8+.
Get it here.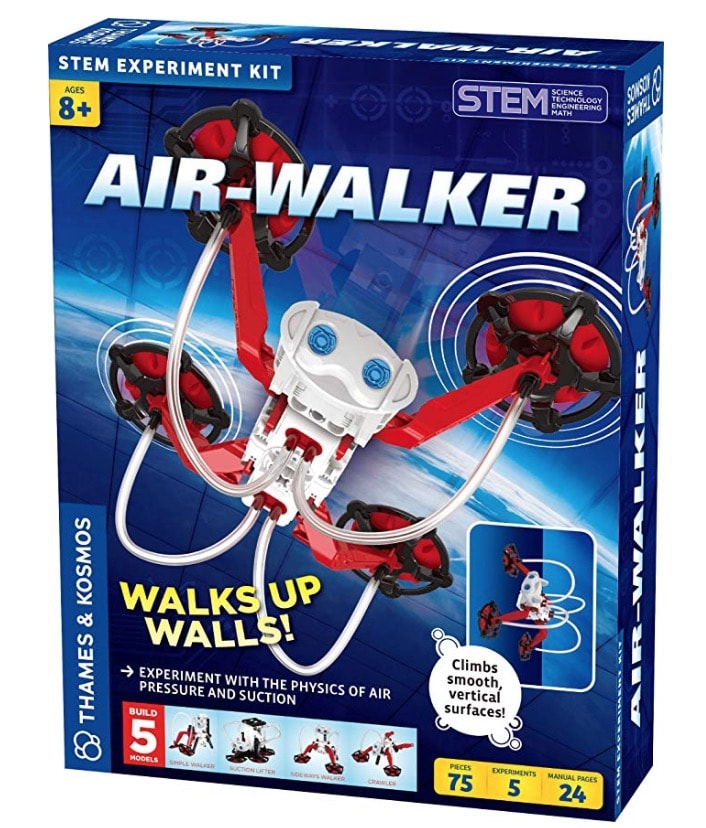 Air-Walker 
A robot that defies gravity?! That's what you get with Air-Walker, a four-legged bot that uses an ingenious system of suction cups and pumps to crawl along smooth, vertical surfaces like windows. You can also build four other models with the same components and learn how suction and mechanical devices can be used in different real-world applications. A vacuum-suction machine sticks to and lifts flat panels, while a robot with just two suction cups rotates around a central pivot point. This hands-on construction kit brings engineering and physics to life as it demonstrates the power of air pressure at work. Ages 8+ MSRP: $39.95
Get it here.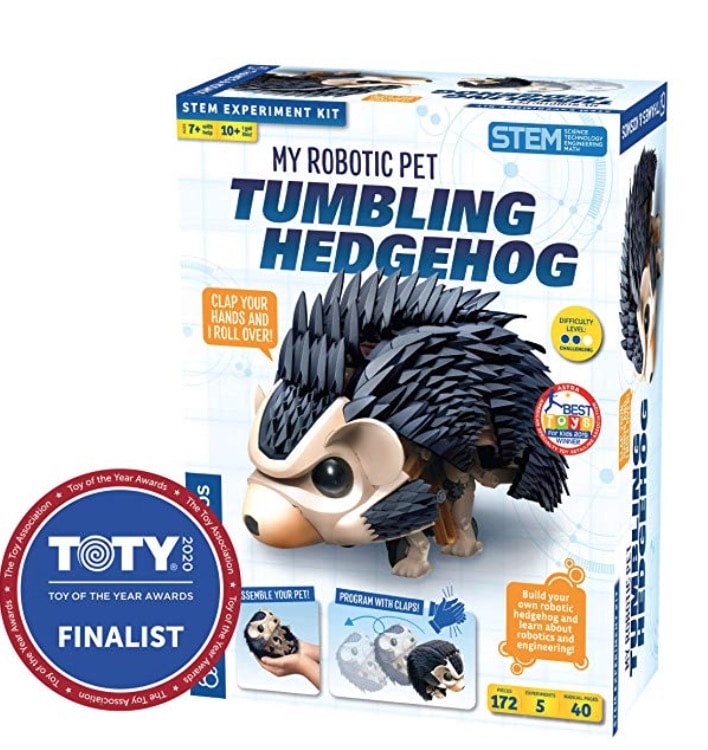 My Robotic Pet – Tumbling Hedgehog
Build your own adorable robotic pet hedgehog! With the 172 building pieces in this kit, you can assemble a real robot that looks like a cute hedgehog. The robot has a built-in sound sensor and is programmed to react to different sounds. After you build it, you can play with it by making different sounds and watching it tumble, roll, spin around, bristle its spines, and scurry around. Clap once, and the hedgehog will roll into a ball and tumble backwards. Clap multiple times, and the hedgehog will count your claps and tumble as many times as you instructed with your claps. You can also get the hedgehog to bristle its spines and act in a playful way with different patterns of claps. The hedgehog's eyes light up with LEDs. By building the robot, you will gain experience in the inner mechanical workings that enable the robot to move how it does. Learn about gears, motors, sound sensors, LEDs, and the other components of this funny little pet. AGES 7+ MSRP: $39.95.
Get it here.
Discovery Prehistoric SLIMYGLOOP Dig
Peel and smash your way through dark and jiggly SLIMYGLOOP tarpit to uncover and build hidden dinosaur skeletons with the Discovery Prehistoric SLIMYGLOOP Dig! Poke and press the thick jelly layer and watch it wiggle and shake before you excavate. Dig in with the provided digging tool or even use your hands to squish, dig and reveal the dinosaur bones hidden. Collect all of the bones to build two dinosaurs. Ages: 8+.
Get it here.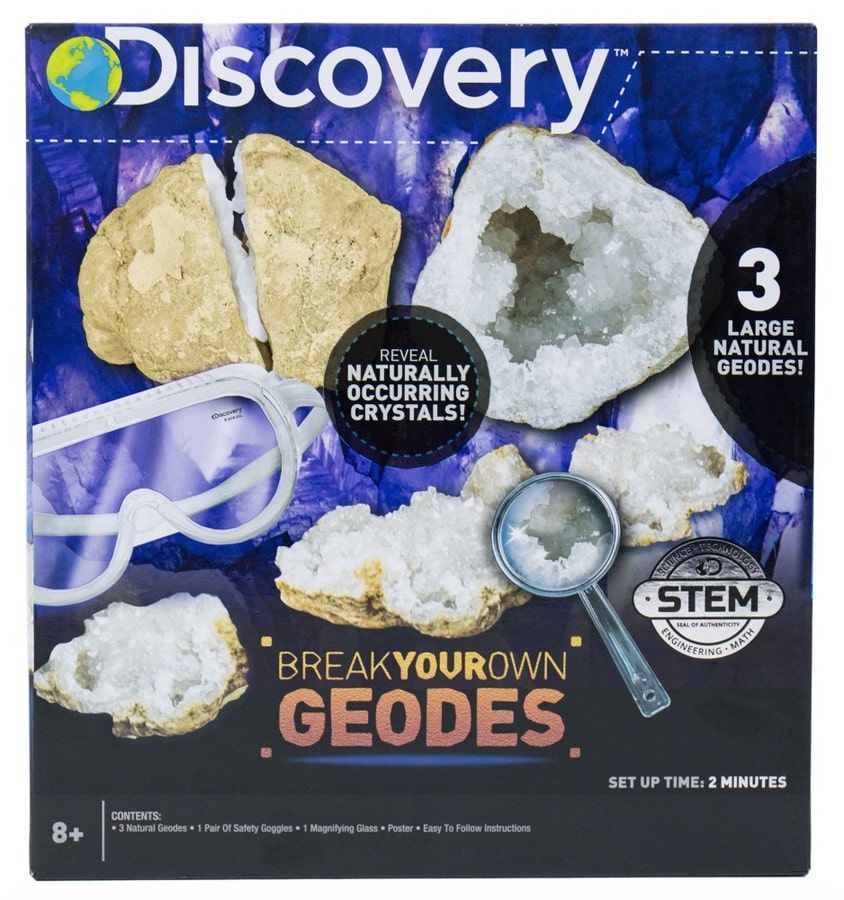 Discovery Break Your Own Geodes
Break and expose Geodes of 3 natural rocks with the Discovery Break Your Own Geodes set! With adult supervision, break each rock using difference methods expressed in the simple instruction sheet. Experience natural science as you reveal shimmery crystals. Display your cool crystals in your room décor for all to see.
Kit Includes: 3 Large Geodes- 1 Magnifying Glass- Safety Goggles- Easy-to-Follow Instructions
Get it here.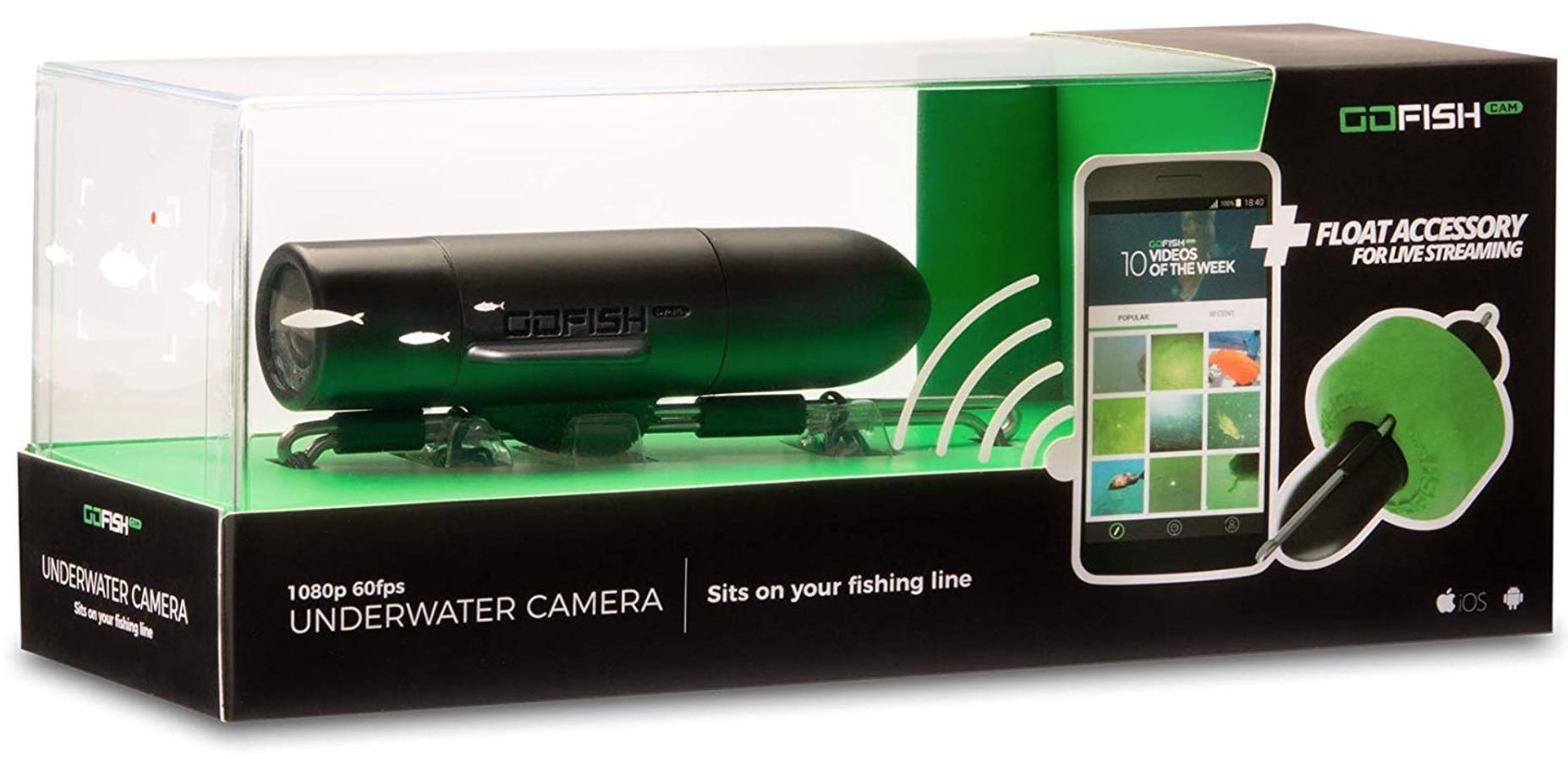 Go Fish Cam
GOFISH CAM: SEE MORE, CATCH MORE
Take the guesswork out of fishing to entice people of all ages and experience levels. GoFish Cam is a wireless underwater HD video camera that sits on your fishing line and reveals all the underwater action. Novice and expert anglers can study the footage to improve their techniques, plus easily show off their trophy catch videos on social media.
get it here.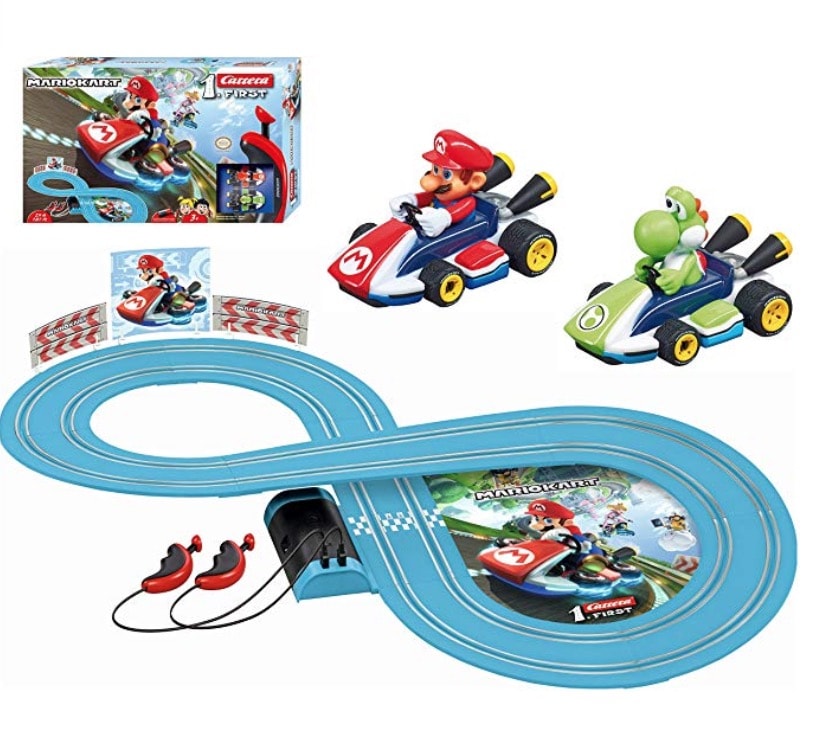 Carrera First Nintendo Mario Kart Slot Car Race Track
Realistic racing action for younger kids who are in control with the electronically regulated speed controllers as they learn to race and develop winning driving skills
Preschool age children love the thrilling head-to-head action and driving past the Nintendo Mario Kart decor throughout the track
Exciting two-player activity for the young child in your life to enjoy with their friends or siblings
Featuring the video game characters Mario and Yoshi cars driving around the track at fast speeds
Complete Beginner slot car racing set includes everything you need to set up and start racing right out of the box.
Get it here.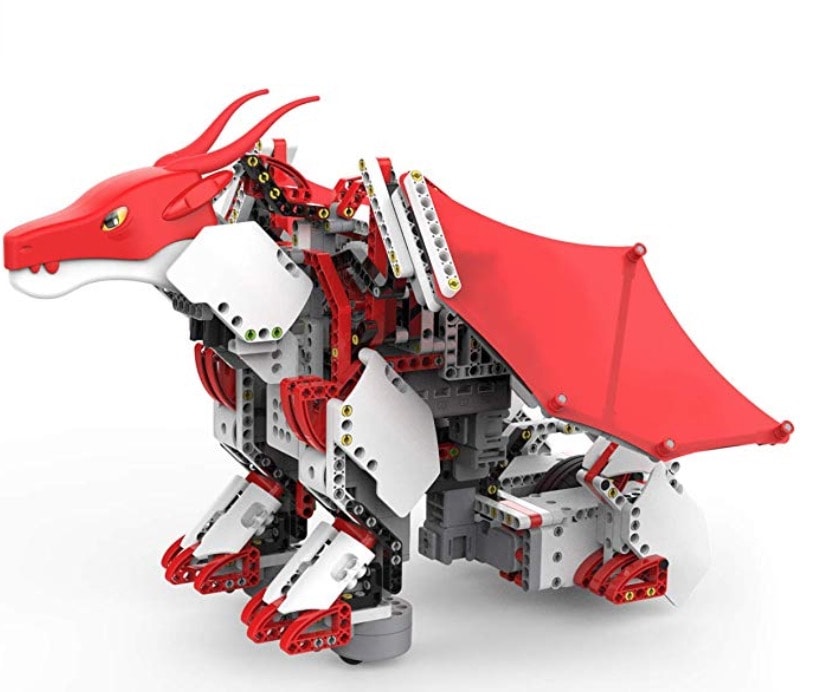 UBTECH JIMU Robot Mythical Series: Firebot Kit
Introducing buildable, codable robots from UBTECH Robotics
Ignite your child's passion for robotics and STEM learning with the newest robot in the Mythical Series.
Use Blockly code to program the LED light in FireBot's snout to glow a fiery red or an icy cold blue.
Activate the touch sensor on FireBot's chest and program magical actions with its movable wings
Includes two different sets of wings for customization
Prepares kids for the STEM careers of the future with hands on learning, while enabling kids to use their imaginations to enter a magical and mythical world.
No tools required – our 3D, 360° animated instruction in the free JIMU app walk users through the steps.
Get it here.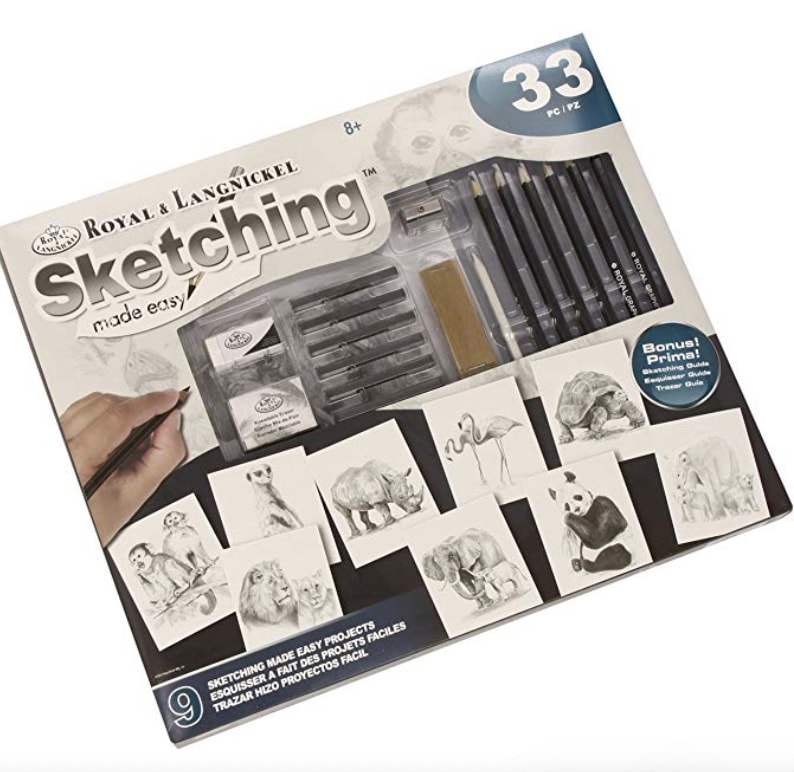 ROYAL BRUSH Sketching Made Easy Box Set
This set contains a variety of great animal images that you will be able to sketch
This 15×12-1/2×2 inch package contains the nine projects
Sketching guide; one kneaded eraser; one sharpener; one drawing eraser and more
Get it here.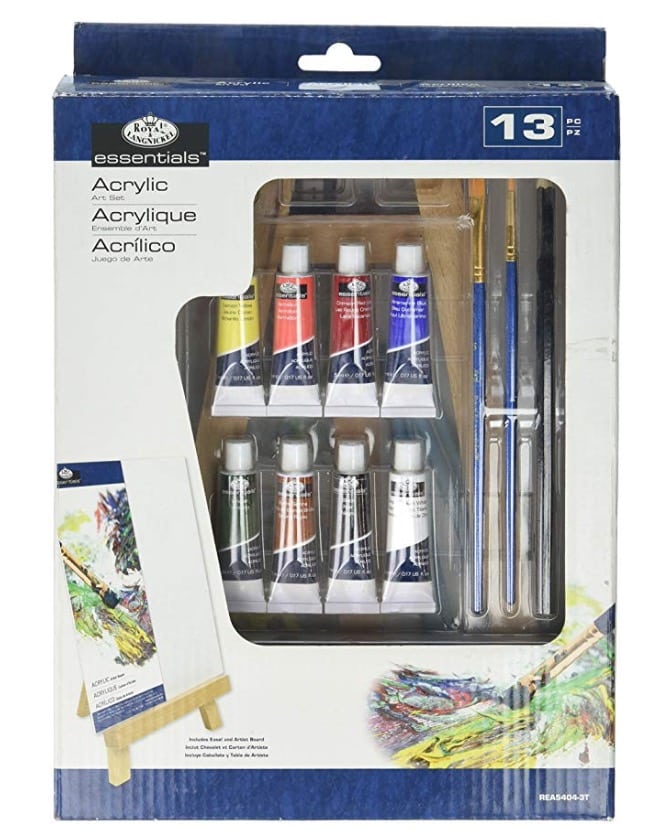 ROYAL BRUSH Easel Art Acrylic A Set 13pc
The perfect art set for any painter
Package contains one artist easel
Eight 0.17oz tubes of Acrylic paints in assorted colors
Get it here.
Lego Sets for Tween Boys
If you are shopping for a Star Wars fan there are LOTS of Star Wars Lego sets to check out, a few we love are:
LEGO Star Wars Snoke's Throne Room
LEGO Star Wars Millennium Falcon Microfighter
LEGO Star Wars X-Wing Starfighter™
LEGO® Star Wars 75212 Kessel Run Millennium Falcon
If you are shopping for a Harry Potter Fan then there are LOTS of Harry Potter Lego sets to check out, a few we love are:
LEGO BrickHeadz Hermione Granger
LEGO® Harry Potter™ 75955 Hogwarts™ Express train
LEGO® Harry Potter™ 75953 Hogwarts Whomping Willow™ set
LEGO® 75954 Hogwarts™ Great Hall
Outdoor Gift Ideas for Boys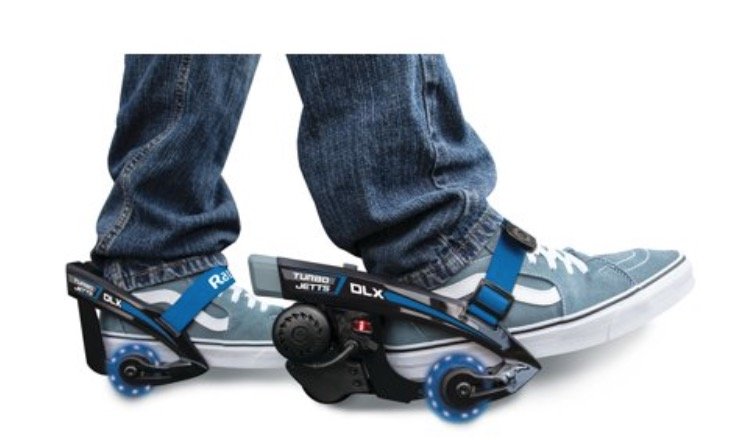 The Razor Turbo Jetts DLX are the perfect outside ride! They are also super fun too! Simply start rolling and these electric-powered heel wheels amp up the action with an 80-watt, geared-drive motor to provide a one-of-a-kind boost to any pair of sneakers. Remoteless, the Turbo Jetts use an integrated, pressure-sensitive, power control system to help you ride comfortably at speeds up to 10 mph!!
Music Gifts for Boys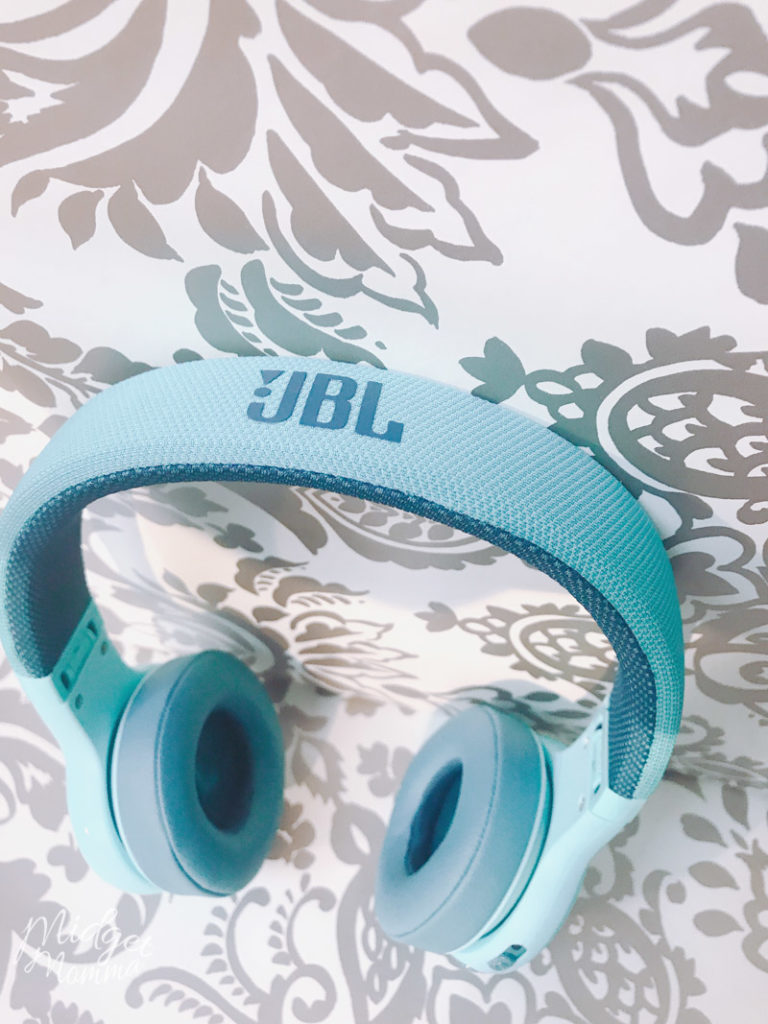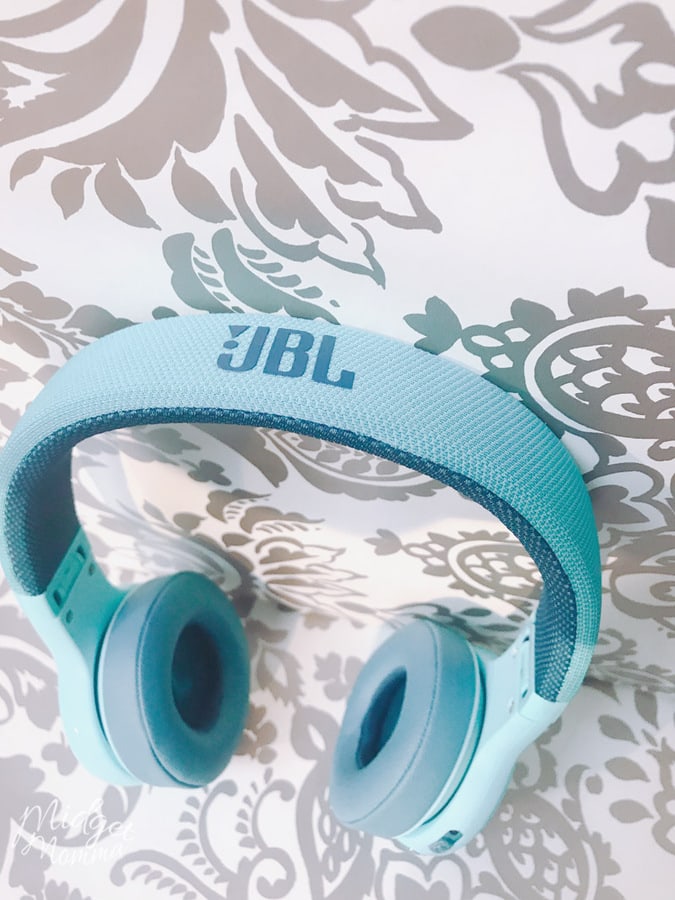 JBL E-series is a line of five versatile wireless and wired lifestyle headphones that includes in-ear, on-ear and around-ear styles. The JBL® E-Series' stylish design combines both comfort and fashion, creating a visual statement as striking as its sound. The JBL® E-Series wireless models, the E25BT, E45BT and flagship E55BT, connect to smart devices through Bluetooth® technology, and each model allows users to seamlessly switch between devices providing an uninterrupted listening experience. Users can effortlessly switch from music on a portable device to a call on a smartphone, guaranteeing they never miss a beat or phone call.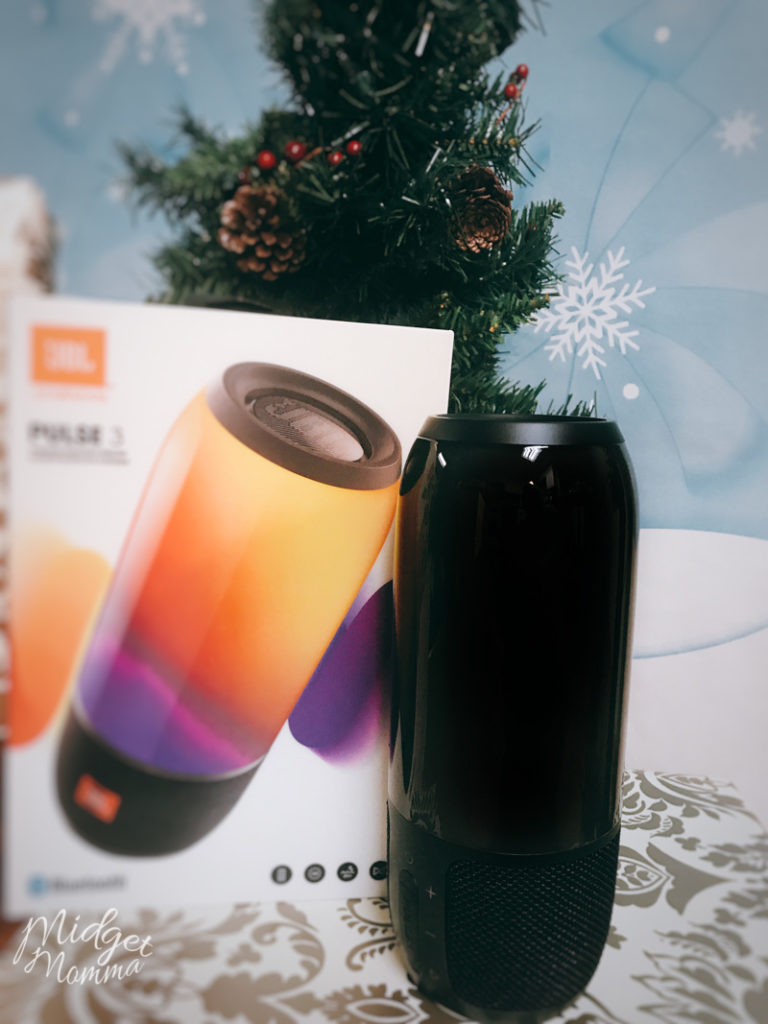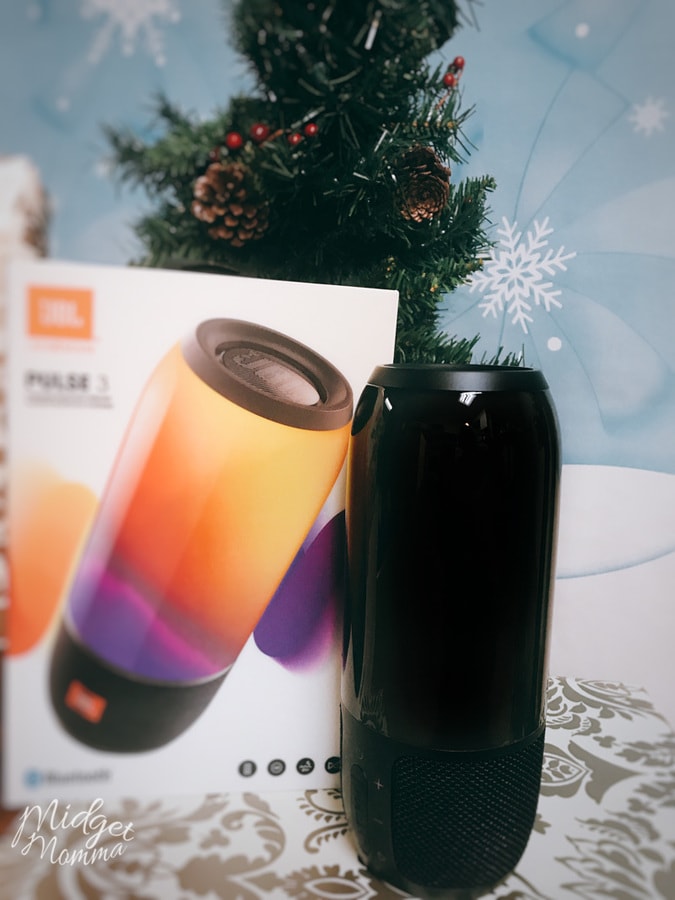 JBL Pulse 3 Speaker brings vibrant light and color to the newest speaker in the JBL Pulse line. A new waterproof design and customizable 360 degree LED light show brings a uniqueness to this speaker family without compromising the listening experience. 12 hours of music and lightshow playtime give this speaker an edge – controllable through your smartphone, tablet, or through the speaker itself. The Pulse 3 has the same capabilities as its predecessor, with the added ability of connecting up to 3 smartphones/tablets and creating a JBL ecosystem with other JBL Connect+ enabled speakers.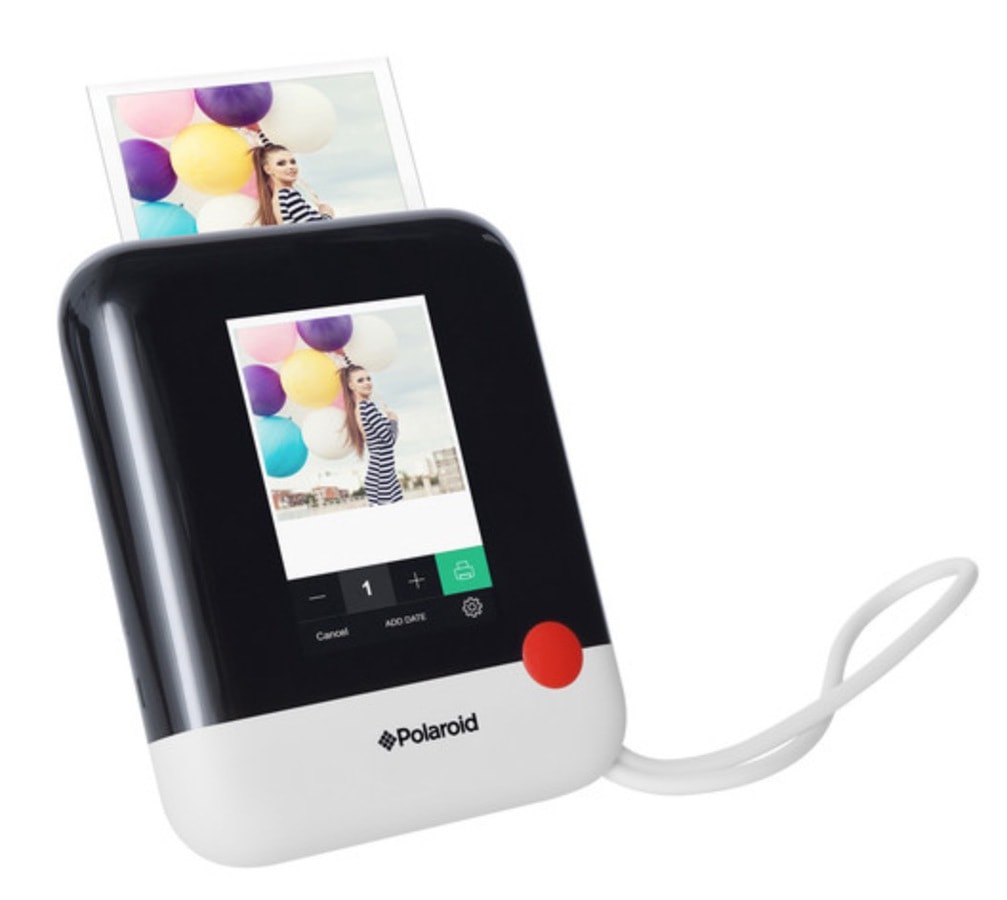 Polaroid Pop Camera
Capable of capturing 20MP images and full HD 1080p video, the white Pop Instant Print Digital Camera from Polaroid combines the fun of instant cameras with the advantages of a digital system. By marrying a CMOS sensor with ZINK Zero Ink Technology, the camera can produce an instant 3.5 x 4.25″ physical print while allowing you to accurately frame your shot. A 3.97″ touchscreen LCD found in the back is used for previewing and navigation, and images are saved to a user-supplied microSD card as big as 256GB so you can view, transfer, and edit the digital files at any time.
The Pop can connect to mobile devices thanks to a dual Wi-Fi and Bluetooth chip, and users can download an app for adding elements such as filters, borders, digital stickers and text to their images. After editing, you can choose to save or print your pictures. To help keep photos sharp even in low light situations, an image stabilization system is used, and a dual LED flash is also available. Finally, a built-in speaker and microphone can be used for recording and playback of audio together with video.
CMOS sensor captures 20MP images and Full HD 1080p video
ZINK Zero Ink Printing Technology used to produce 3.5 x 4.25″ instant prints on command
3.97″ touchscreen LCD for display and navigation
microSD card slot used for saving media, supporting cards as big as 256GB
Mobile app allows users to personalize their images with filters, borders, and text, connection to camera possible via Bluetooth or Wi-Fi
Image stabilization system and dual LED flash available for low light situations
Built-in speaker and microphone for audio recording together with video
Self-timer and photobooth modes for simplified shooting
Digital zoom function for cropping images
Get it here.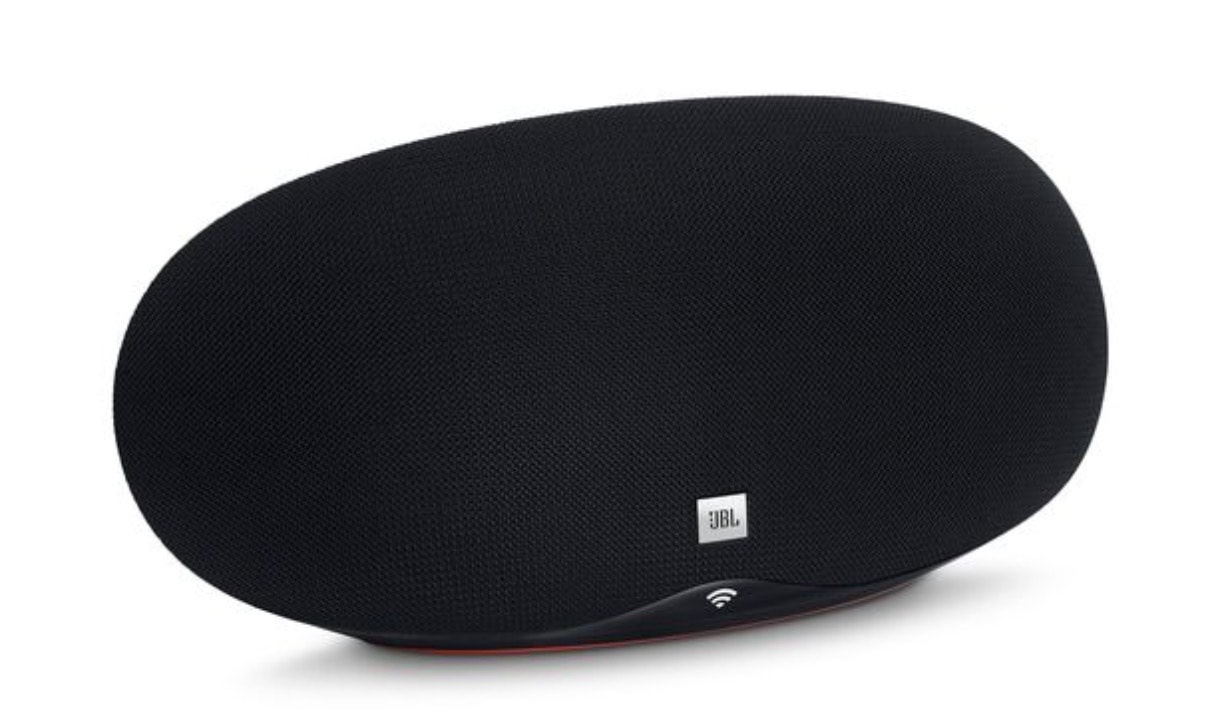 JBL Playlist speakers
JBL Playlist speakers have Chromecast built-in, so you can instantly cast music from your favorite music app, radio, or podcast to your speaker using your smart device. You can control the speakers from anywhere in the house on your iOS or Android device(s) in the house on your device(s) — iPhone®, iPad®, Android™ phone or tablet, Mac® or Windows® laptop, or Chromebook.
Get it here.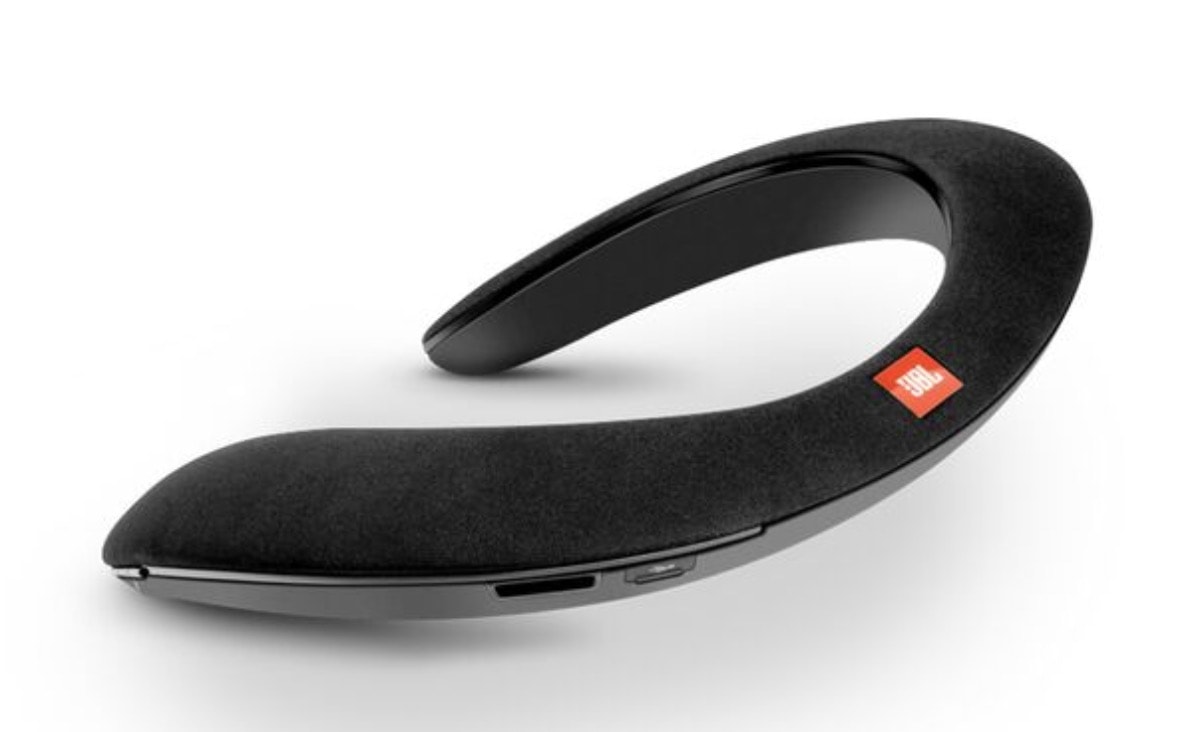 JBL Soundgear
Introducing a totally new way of experiencing sound at home – by wearing it. Thanks to the JBL Signature Sound wireless performance, the Soundgear creates your own personal sound zone while allowing you to remain fully aware of your surroundings. Bluetooth®-enabled for sound streaming from compatible devices, the JBL Soundgear features Quad transducers with Bass boost for an exciting sound experience and 6 hours of playback time, a quick recharge time of 2 hours. Thanks to its dual mic conferencing system with echo-cancelling technology it provides crystal clear phone calls. The around-the-neck construction, ergonomic shape, intuitive controls, and soft touch fabric finish provide a hands-free and ears-free audio experience unlike any you've ever had before. Whether you want to give your VR experience a boost with immersive audio, watch a video, add music to your daily activities around the house or take a conference call, the JBL Soundgear provides you with an exciting, pervasive sound experience with total freedom and comfort.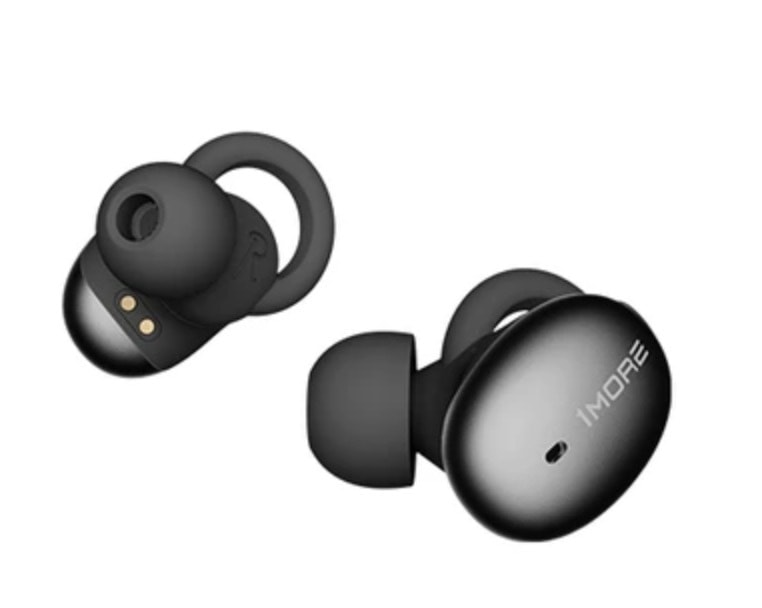 1MORE Stylish True Wireless Headphones
6.5H BATTERY LIFE + FAST CHARGE- An optimized battery provides 6.5 hours of continuous play/talk time on a single charge (24 hours total with case). Fast charge capabilities gives you an additional 3 hours of use with only 15 minutes of charge time.
TRUE WIRELESS + BLUETOOTH® 5- Enjoy a truly wireless design featuring a Bluetooth® 5 chip with Qualcomm aptX™ Audio Technology and AAC hi-res transmission optimized for your Android and iOS devices to provide better sounding audio at similar bit rates.
TITANIUM COMPOSITE DYNAMIC DRIVER- Designed for compact earbuds, the 7 mm dynamic driver reproduces crystal clear sound in an ultra-compact design for enhanced efficiency.
MULTIPLE PAIRING MODES- Utilize standard Bluetooth® pairing with both earpieces for an immersive music listening experience, or use the Left or Right earbud individually great for phone calls.
ENC MICROPHONE TECHNOLOGY- DSP (Digital Signal Processing) technology for environmental noise cancellation provides crystal clear communication as if you were talking face-to-face, while a high stability MEMS microphone eliminates background static.
VOLUME CONTROL- A new firmware update adds volume control to the buttons on each earbud.
Get them here.
Video Game Gift Ideas for Boys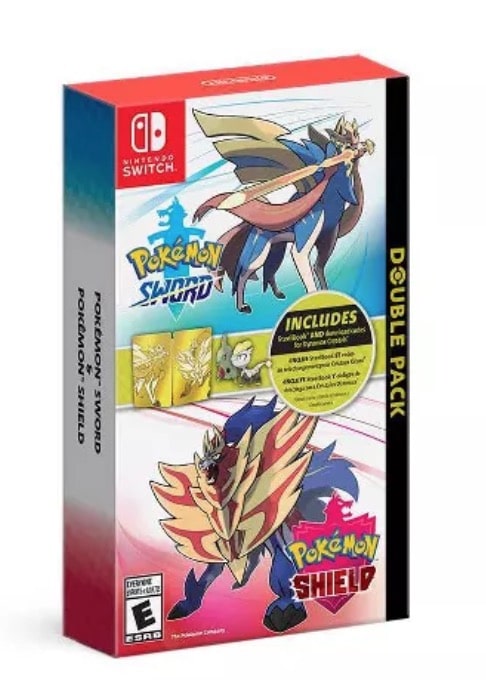 Pokémon Sword & Pokémon Shield Double Pack
The Pokémon Sword and Pokémon Shield Double Pack SteelBook Edition includes a gold steelbook featuring Pokémon Sword and Shield legendaries Zacian and Zamazenta
If you purchase the Pokémon Sword and Pokémon Shield Double Pack Steelbook Edition, then you can receive two codes that will reward you with special items known as Dynamax Crystals!
Catch, battle, and trade Pokémon on a new adventure in the Galar region
Choose from three new partner Pokémon and encounter never-before-seen Pokémon
Unravel the mystery behind the Legendary Pokémon Zacian and Zamazenta!
Get it here.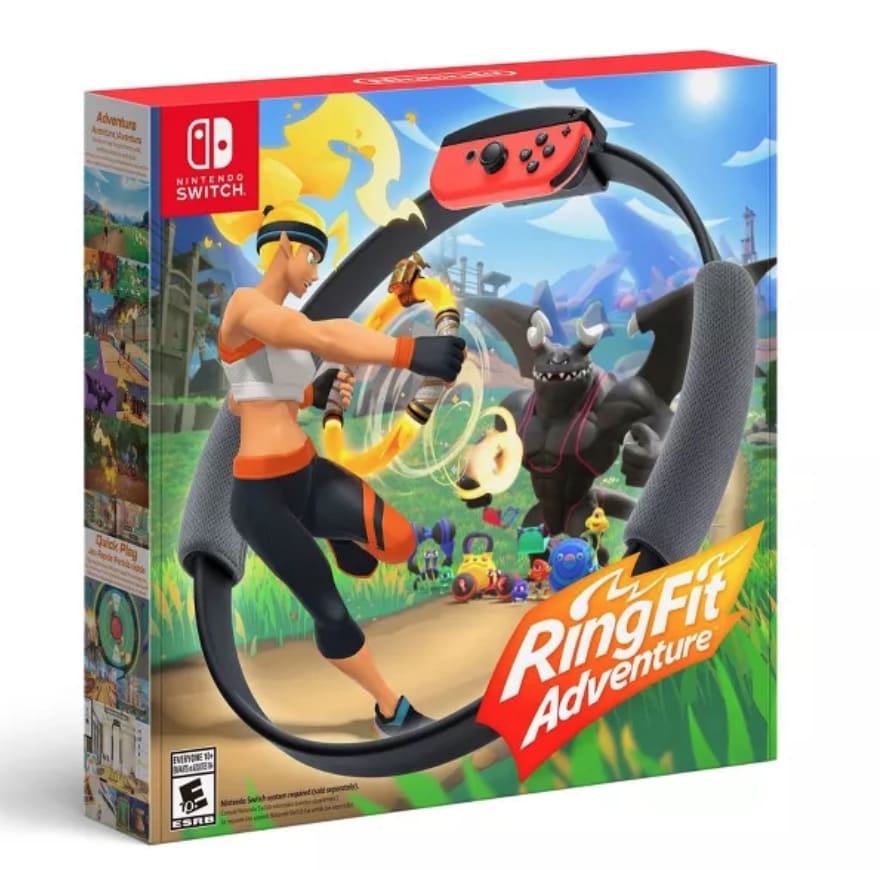 Ring Fit Adventure
An adventure game that's also a workout!
Explore a huge fantasy world and defeat enemies using real-life exercise
Jog, Sprint, and high knee through dozens of levels
Control in-game movements with the new Ring-Con and Leg Strap accessories
Play a long-form adventure or shorter minigames suitable for most skill levels and schedules
Check your estimated pulse rate with the built-in IR Motion Sensor
Get it here.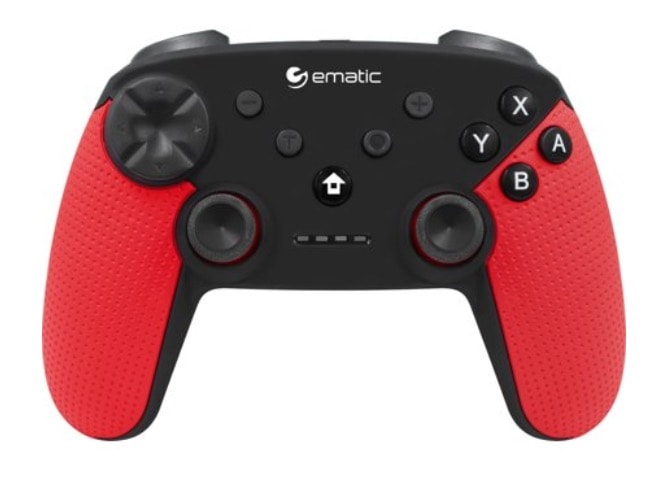 Ematic Wireless N-Switch Controller
The Ematic Wireless N-Switch Controller has an ergonomic design that allows for hours of gaming at a time. The black and red design lends a sporty feel, and the two vibrating rumble motors make for realistic and fun gameplay. The easy Bluetooth wireless connection takes seconds to enable, and you'll be ready to play for up to 20 hours. The 32-foot wireless range gives you the ultimate freedom and flexibility to game from just about anywhere in the room. Plus, with a charging time of approximately 2 hours, you'll experience limited interference and will be back in the game in no time. Responsive and secure buttons, joysticks and a directional pad allow you to have full control. And with innovative button functions like TURBO mode, as well as Screenshot abilities, your controller gives you unlimited options and variety. It's well designed and made, nice to fit in your hand, comfortable for long gameplay session, away from cramp.
Get it here.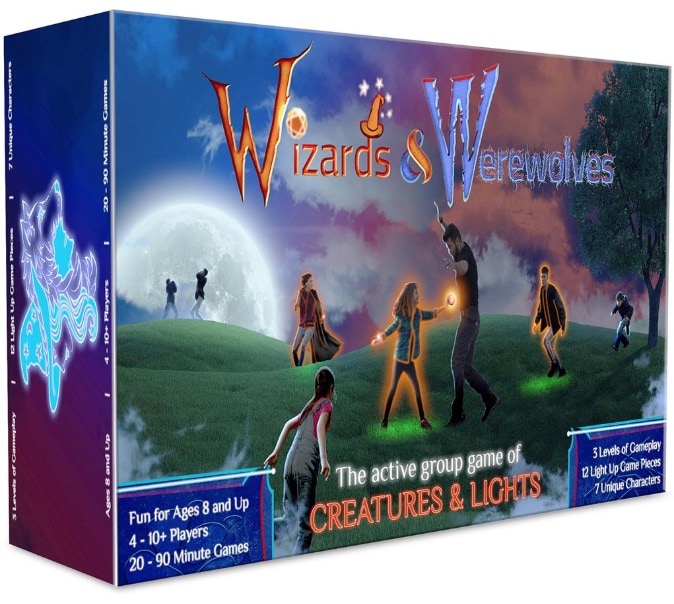 Wizards and Werewolves
Wizards and Werewolves: A Fantasy Game of Glowing Crystals and Curses; Transform Your Backyard into an Imagination-fueled Competition of Mythic Proportions
Get ready for a magical adventure! This active group game allows all ages and abilities to win as a team using strategy and speed. You can choose to be either a wizard or a werewolf. Werewolves hide the crystals, move with stealth, and bite (tag) wizards. Wizards avoid werewolves, find the crystals, and destroy the alpha & break the curse! This game includes three levels of
fun
and includes character cards, "star crystals", wizard armlets, and more. Retails for See the game in action here. Retails for $59.90. See the game in action
here.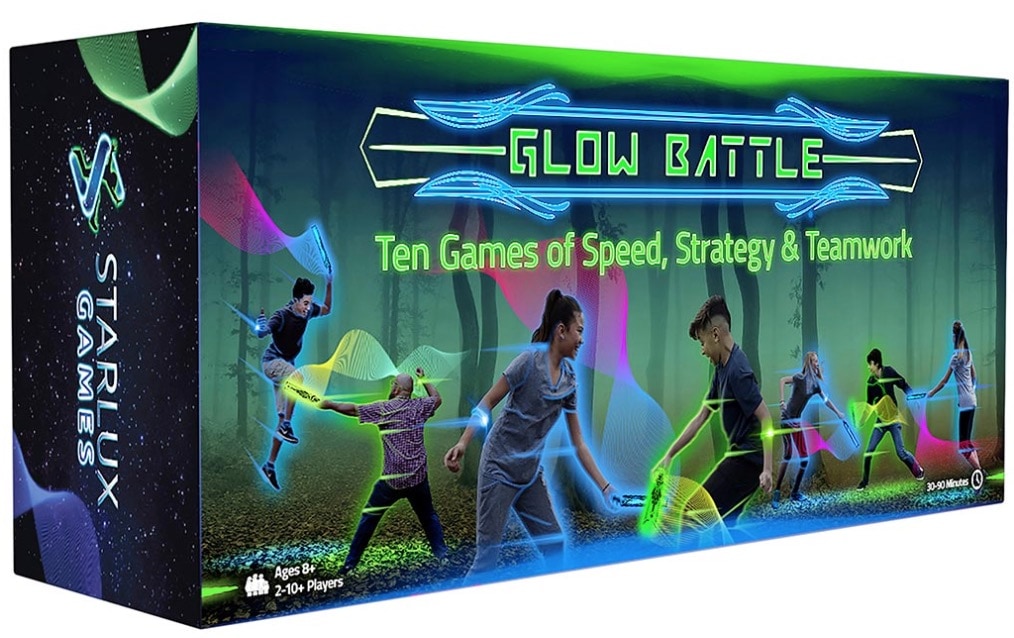 Glow Battle: A Light-Up Sword Game for Groups
Lead your team of family, friends and neighbors to victory as you play organized sword fighting games using (harmless!) glowing foam weapons. For ages 8+, with game pieces for 2-20 players – choose from 10 different ways to play. This is the perfect interactive game for team building, icebreakers and developing strategy for large and small groups With 28 glowing game pieces, as you'll share an active game that gets youth off their phones and TVs. Physical exercise becomes
fun
 as boys and girls do their best to run, swing, tag and use teamwork to win. You can play inside a basement, garage or gym with the lights low or outside at nighttime: perfect for birthday parties, sleepovers, scouts, family reunions, summer camps, corporate leadership retreats and more. If you're looking for a unique gift idea, party game or just a 
fun
 group activity – this is the perfect alternative to laser tag, LED frisbees, nerf gun wars, lawn and yard games, or other lightsaber toys. Retails for $49.90. See the game in action 
here
.
Join the newsletter
Subscribe to get our latest recipes right in your inbox every time we post a new one!