Are you looking for gift ideas for Tween boys? You are in luck, there are so many great gift ideas for tween boys I hardly knew where to start!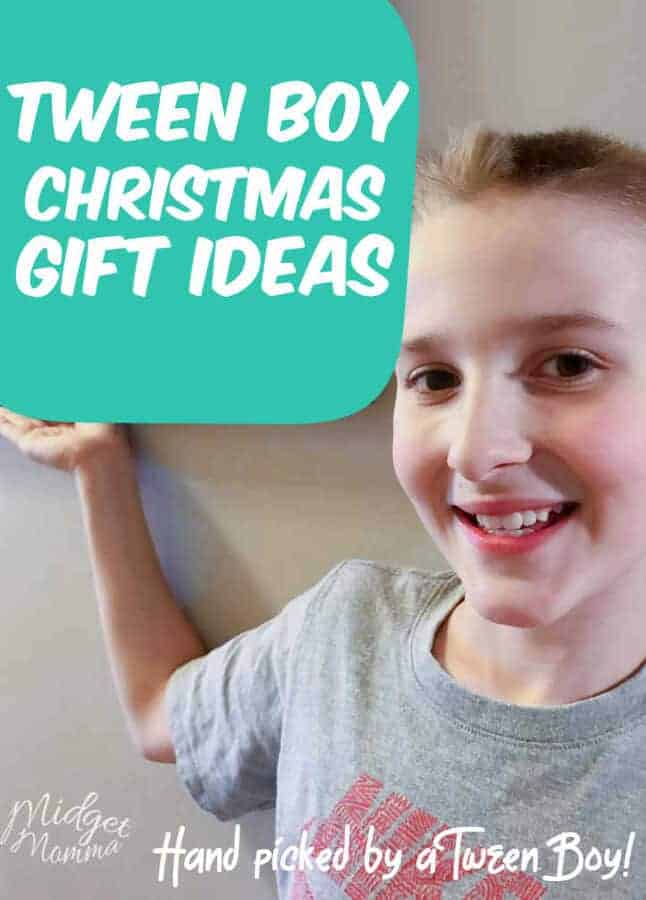 Gift Ideas for Tween Boys
I got the help of my Tween son for this list. Thankfully he knew exactly what Tween boys would want for Christmas.
Be sure you are also checking back to this list as I am going to be adding more to it over the next few weeks when my son tells me something is "AMAZING" to keep up with all of the gift ideas that he shares with me!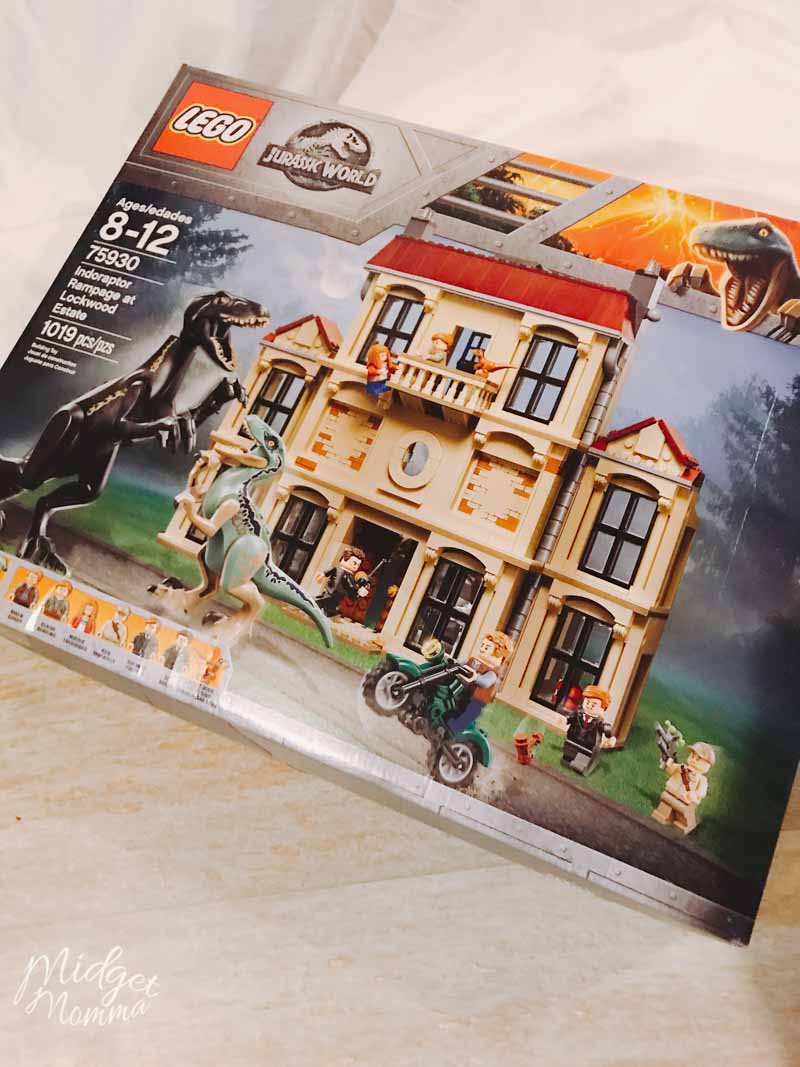 Lego Sets for Tween Boys
If they love Lego and they love Jurassic Park then they are going to LOVE the LEGO Jurassic World Indoraptor Rampage at Lockwood Estate!
If you are wanting to keep up the theme of Lego and Jurassic Park, there are few other sets that we think are amazing including the LEGO Jurassic World Carnotaurus Gyrosphere Escape and LEGO Jurassic World T. rex Transport.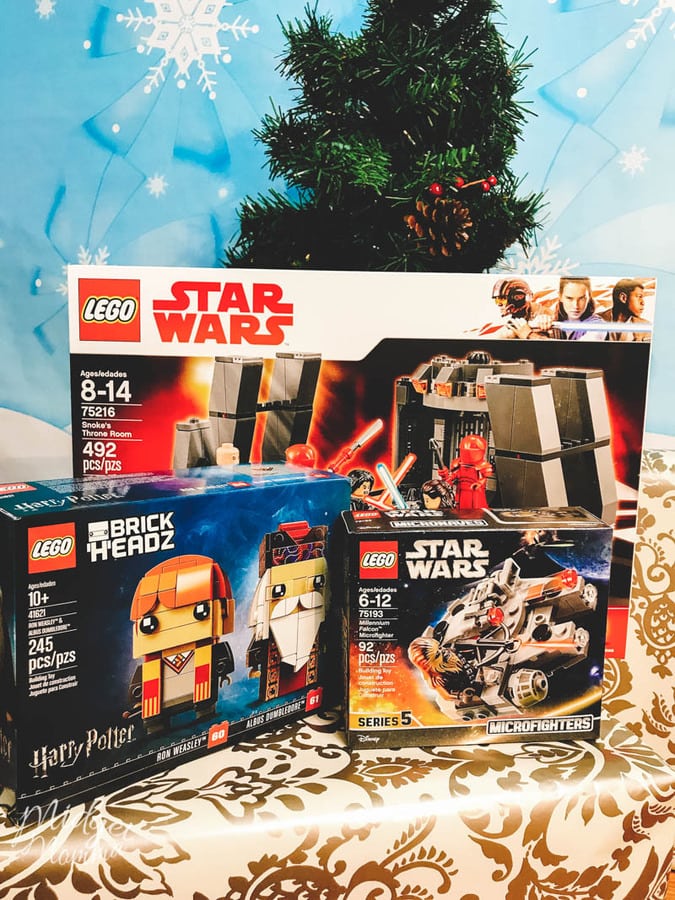 If you are shopping for a Star Wars fan there are LOTS of Star Wars Lego sets to check out, a few we love are:
LEGO Star Wars Snoke's Throne Room
LEGO Star Wars Millennium Falcon Microfighter
LEGO Star Wars X-Wing Starfighter™
LEGO® Star Wars 75212 Kessel Run Millennium Falcon
If you are shopping for a Harry Potter Fan then there are LOTS of Harry Potter Lego sets to check out, a few we love are:
LEGO BrickHeadz Hermione Granger
LEGO® Harry Potter™ 75955 Hogwarts™ Express train
LEGO® Harry Potter™ 75953 Hogwarts Whomping Willow™ set
LEGO® 75954 Hogwarts™ Great Hall
Outdoor Gift Ideas for Boys
Getting the kids outdoors is important to me, so I am loving the fun out door options that there are for kids this year!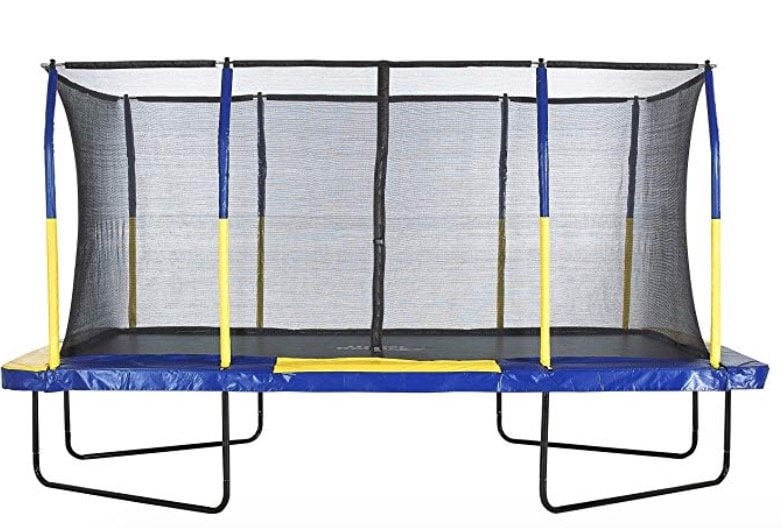 Upper Bounce Easy Assemble Spacious Rectangular Trampoline with Fiber Flex Enclosure Feature
Designed with a Top Flex Pole Enclosure System, Net runs through the top ring to ensure maximum stability and a stronger and longer life span! Constructed with heavy duty Black-coated steel for extra durability and Ultra bounce this trampoline gives an amazing amount of bouncy fun! 
NO COMPLICATED HARDWARE NEEDED – The EASY ASSEMBLE/DISSEMBLE feature makes it easy to put up and have the kids jumping quickly – since we all know they will be wanting to jump on it as soon as possible!
High Quality Jumping Mat has 8 row stitching which provides extra security that prevents the mat from tearing and guaranteed to enjoy for many years!
Buy it here!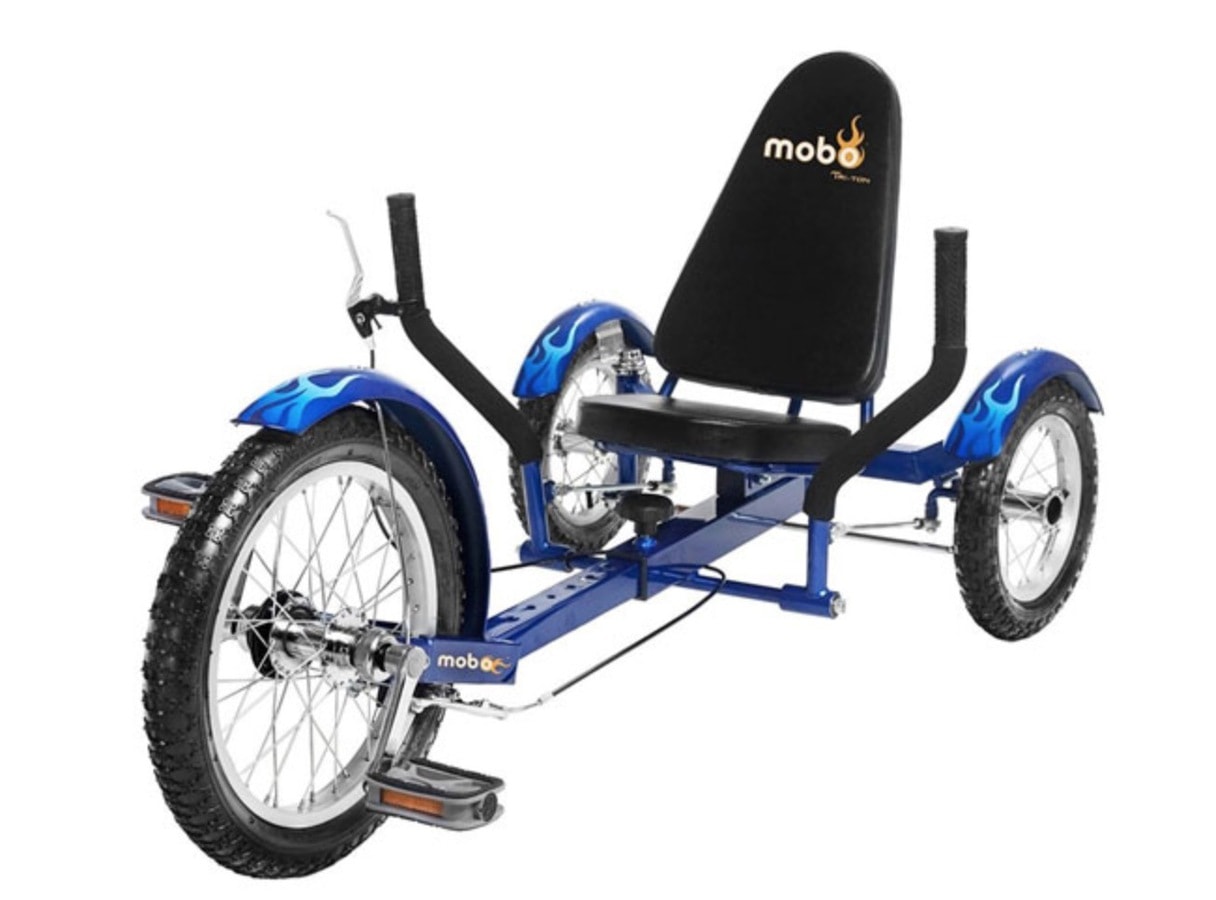 Original to the Mobo line, the Mobo Triton – The Ultimate Three Wheeled Cruiser (Youth).  With the new innovative rear-wheel steering system and a sleek design, it is unparalleled in the world of three-wheeled cycling for youths.  Incorporating a single-speed gear, recumbent style seating, and stress-free steering, this cruiser makes it the perfect companion for a brisk workout.  Concerned about outgrowing this cruiser? No need to worry — the Mobo Triton has an adjustable frame to fit heights up to 5'2". Delivering quality you can trust, the caliper hand brakes, front free-wheel mechanism, and a stylish finish are just among many of its features.  Don't just take our word for it – come and get your ride on today!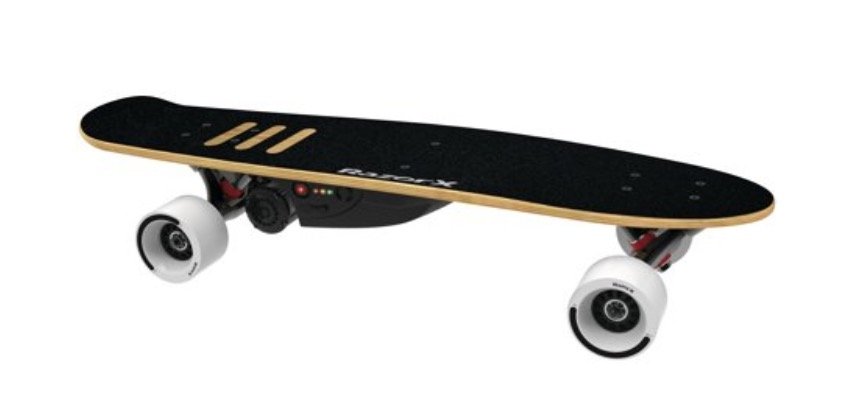 The RazorX Cruiser Electric Skateboard takes skateboarding and makes it even better! This complete cruiser uses an innovative, geared, rear-wheeldrive motor and lithium-ion battery to deliver electrifying skate action at speeds up to 10 mph!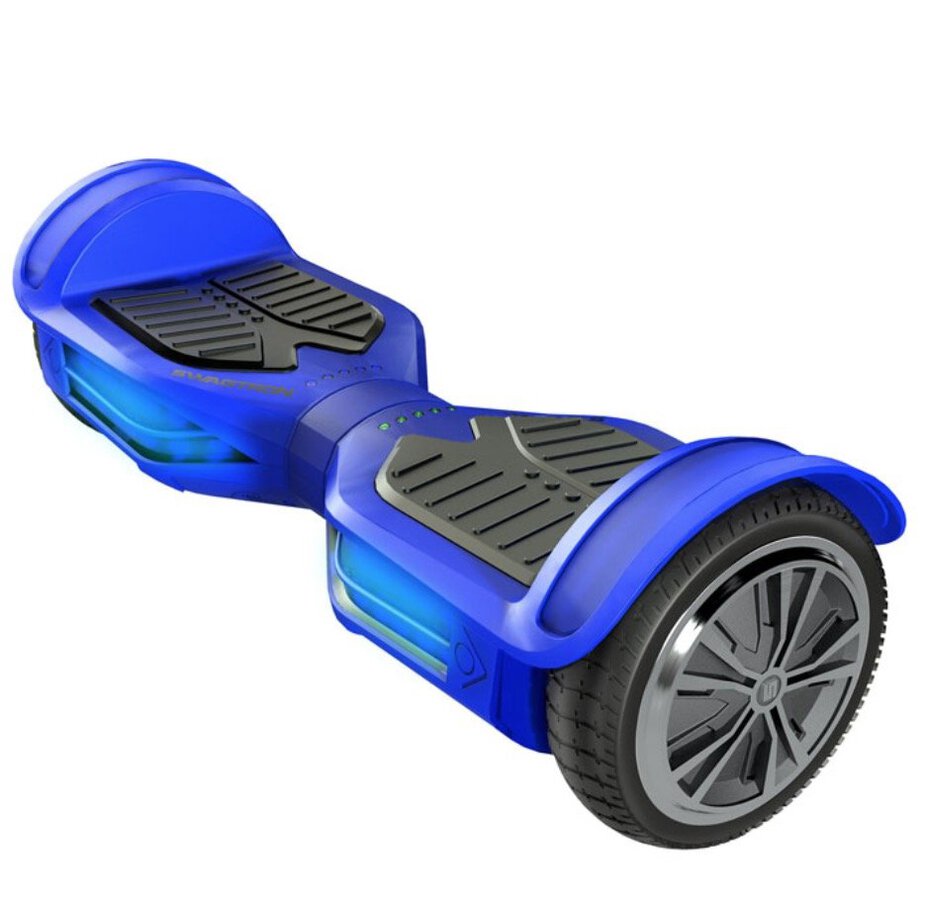 Powerfully advanced. Smartly upgraded. Ready to Rock 'n' Roll when you are.
YOUR MUSIC ON THE GO


Play music directly from your phone on integrated high-quality Bluetooth speakers.

IOS/ANDROID COMPANION APP
Unleash additional features with the Swagtron app: unlock Advanced riding mode, monitor battery and more.

POWERFUL 300W DUAL MOTORS




Reach top speeds up to 8 mph with smoother riding, enhanced stability and more responsive navigation.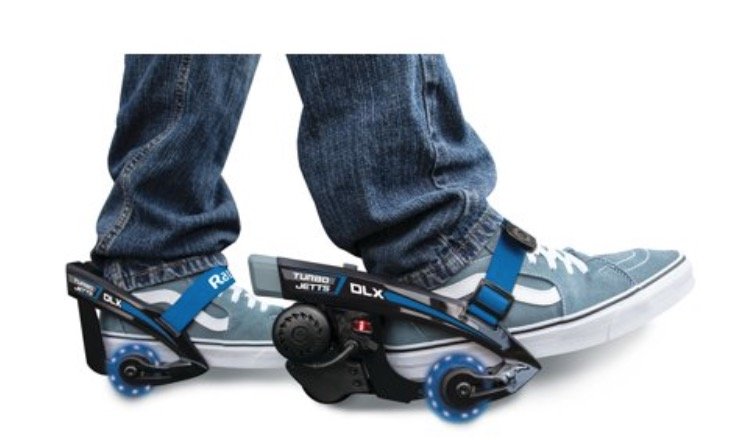 The Razor Turbo Jetts DLX are the perfect outside ride! They are also super fun too! Simply start rolling and these electric-powered heel wheels amp up the action with an 80-watt, geared-drive motor to provide a one-of-a-kind boost to any pair of sneakers. Remoteless, the Turbo Jetts use an integrated, pressure-sensitive, power control system to help you ride comfortably at speeds up to 10 mph!!
Tech Gifts for Tween Boys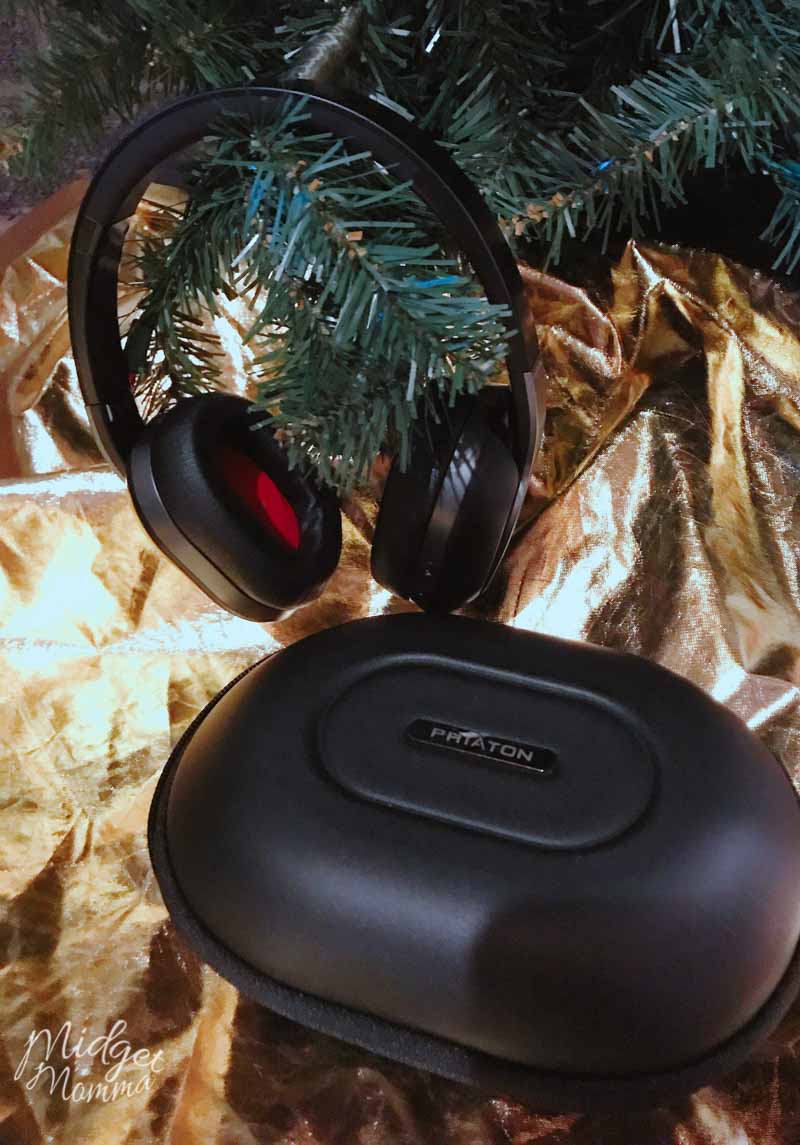 A good pair of headphone. There are a lot brands of headphones out there, but we have had issues with many of them not holding up to their name. That is why we love the Phiaton BT460 headphones.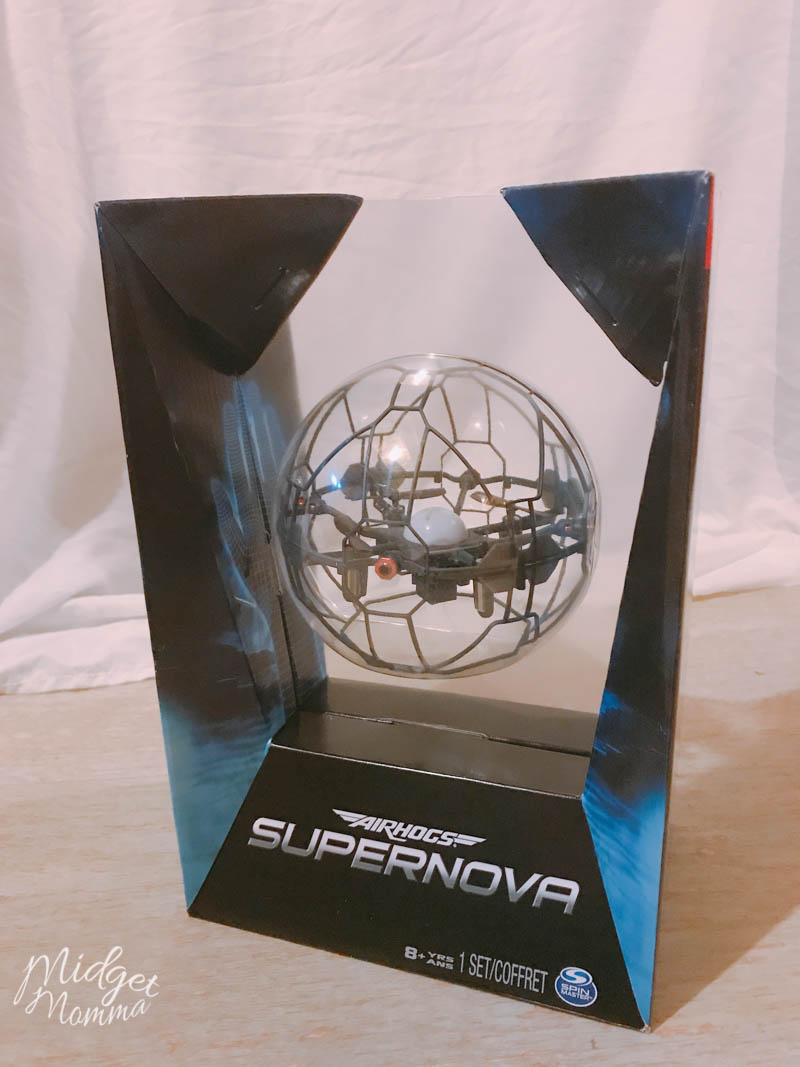 If you have a techy kid in the house and on the shopping list then you are going to love the Air Hog Supernova! Using their hands kids can control this super fun gift for boys! It is Equipped with an intelligent on-board system it has motion sensitive lights and sensors that respond to you. No remote control needed! How awesome is that!?!
Video Games for Tween Boys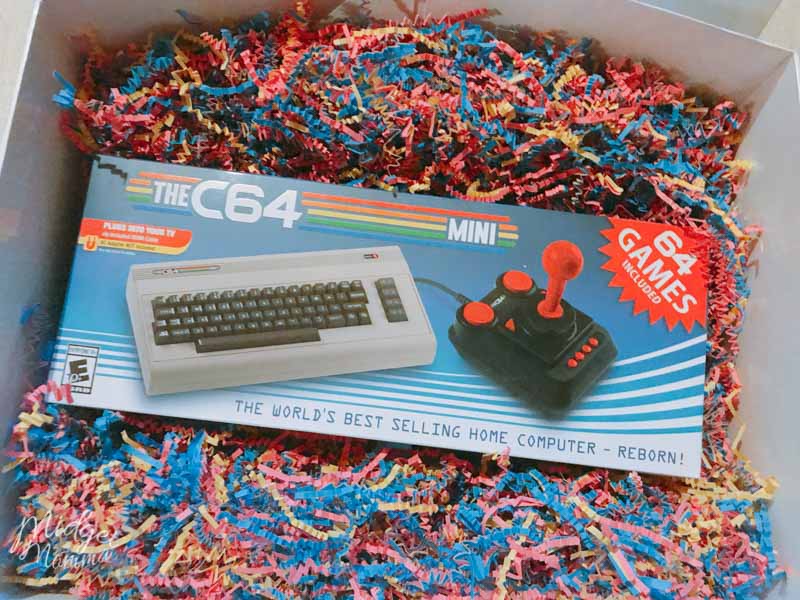 The THEC64® Mini, a 50% replica of the world's bestselling home computer that launched in 1982, comes pre-loaded with 64 classic games and THEC64® Joystick is perfect for a tween boy who loves video games but wants a little retro style.
Blind Bag Gift Ideas for Tween Boys
Stink Bomz are a fun collectible plush that are surprises when you open them. Each has 3 unique fart noises which of course we all know boys love that!
Creativity Building Gift Ideas for Boys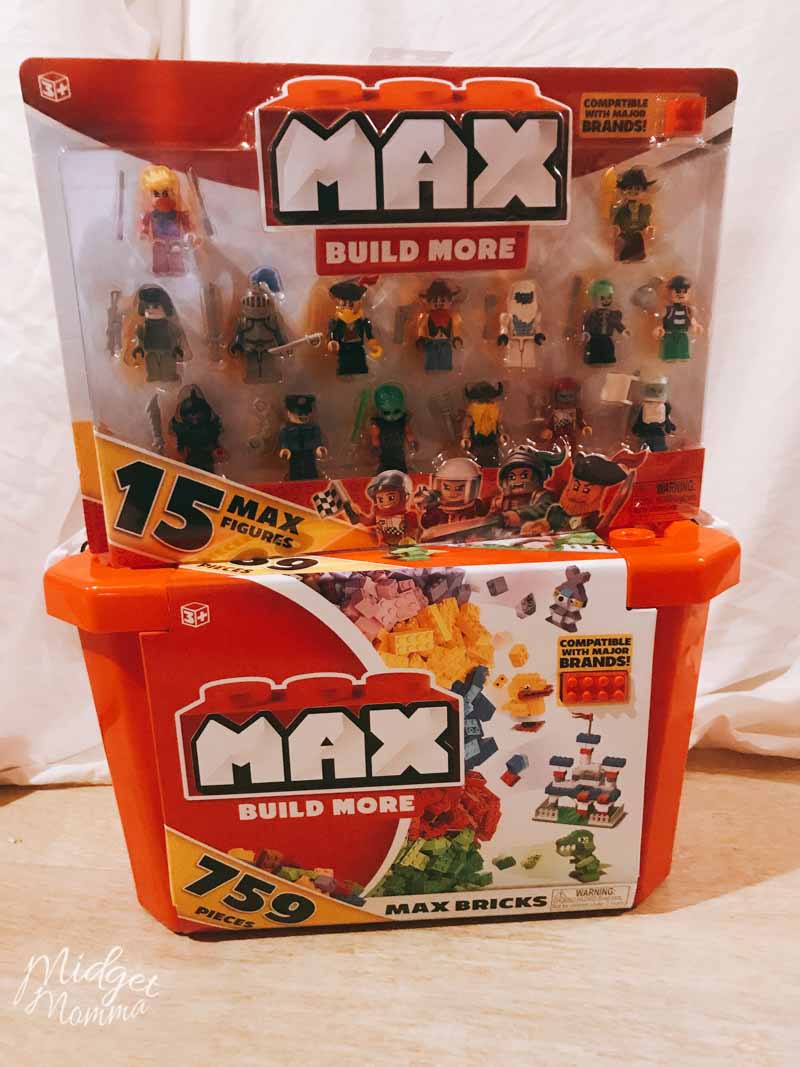 If Lego is a bit higher then your price point, then you should totally check out Max Build More Blocks! They are compatible with Lego but at a lower price point! Creativity can run wild with these when kids build anything they can dream up!
Hands on Learning Gifts for Boys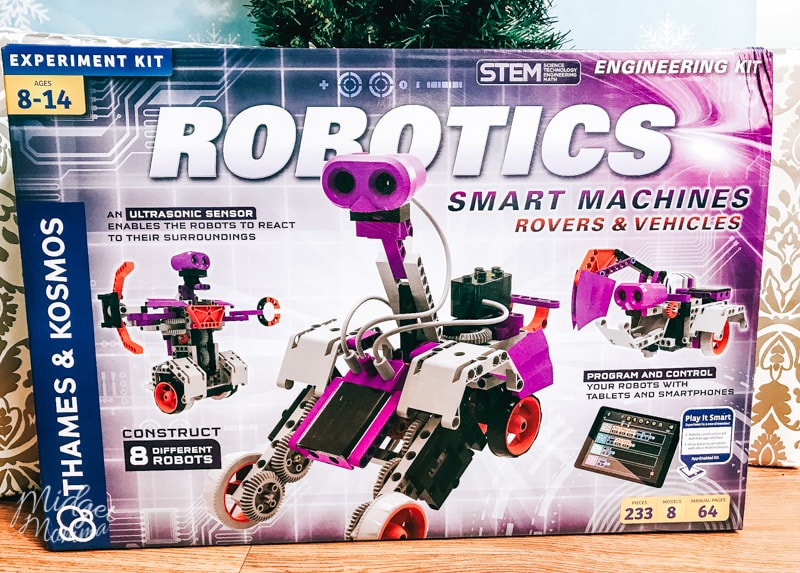 A follow-up to the best-selling original Robotics Smart Machine kit , this version focuses on wheeled robots. Like the original, this kit also gives kids a simple, fun, and customizable introduction to robotics that lets them build eight motorized machines controlled by programs and an ultrasound sensor.Kids code the programs using an easy, visual programming app on a tablet or smartphone, which connects to the robot models via a wireless Bluetooth connection.Build a shy turtle robot that drives around and quickly avoids obstacles in its path. Experiment with altering the program of your sassy dancing robot so that the robot dances to the beat of a song. A slick helicopter model spins its rotors and then raises its landing gear when you lift it off the tabletop. After you have learned how the technology works, you can build and program your own robots using the kit's 233 building pieces.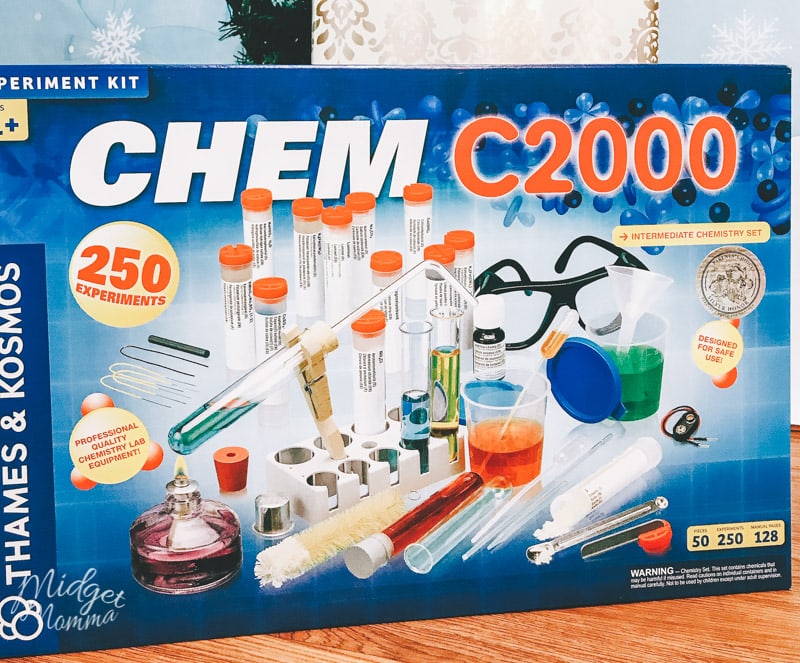 Learn about reactions between solids, liquids, and gases with the Chemistry C2000 kit. Discover the colorful effects of acids and bases. Perform astonishing "magic" tricks for your friends. Make fizzy and foamy reactions. Write messages with invisible ink. Investigate metals and salts in electrochemical experiments with a 9-volt battery! Learn for yourself how chemistry goes far beyond textbooks and laboratories to explain occurrences that happen around us every day.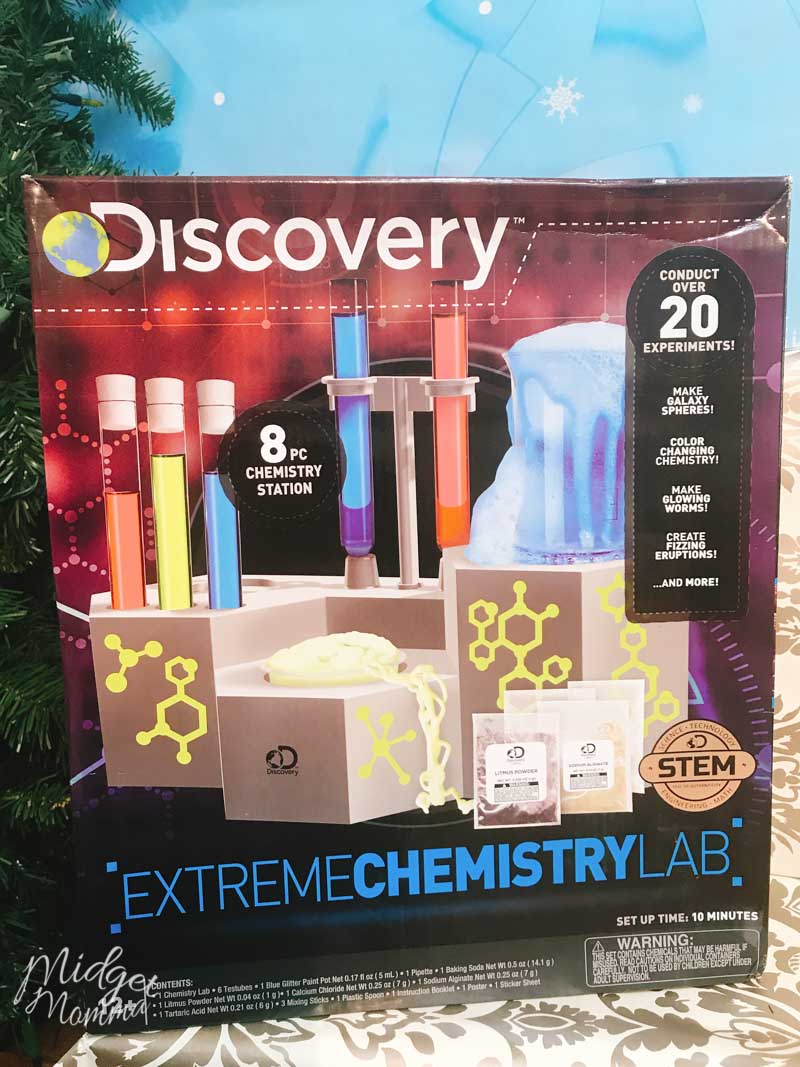 This 8-piece chemistry station includes starter chemical set plus Experiment Guide. Guide also lists out household items to create additional experiments!
Explore 40 fun experiments and simple chemical reactions for a fun, hands-on, interactive learning experience

Encourage spending time together through fun experiments

Make connections about chemistry and the world around you and how simple chemical reactions happen in everyday life

Explore 40 fun experiments and simple chemical reactions with the inclusion of household materials

KIT INCLUDES: Calcium Chloride – Sodium Alginate – Baking Soda – Sodium Tetraborate – Litmus Powder – Tartaric Acid – Zinc Sulfide – Glue – 1 Fuzzy Stick – 1 Black Light Pen – 1 Plastic Cup – 1 Plastic Spoon – 1 Pipette – 2 Plastic Test Tubes – 2 Mixing Sticks – 1 Poster – Instruction Booklet

AGE RANGE: 12 years & up
Video Games for Boys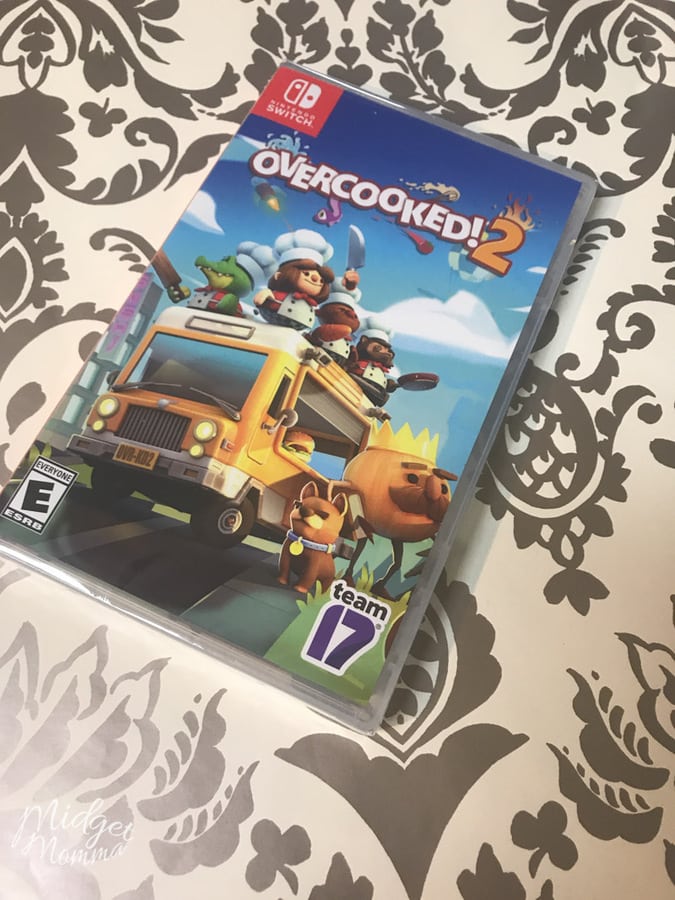 The sequel to the widely popular and critically acclaimed Overcooked!, this over-the-top couch co-op game is the perfect recipe for mayhem and entertainment for the whole family (up to four players). Overcooked! 2 is fun to play for all ages, rated E for everyone and awarded the Best Family and Social Game at E3 2018. Either working solo or as a team, players must prep orders while overcoming obstacles such as fire, collapsing floors, overbearing waiters and of course, the classic kitchen problem of floating work surfaces.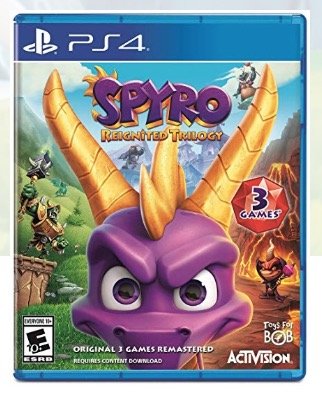 Spyro Reignited Trilogy brings the nostalgia to new levels through the return of the iconic purple dragon Spyro! As a fully remastered version of the first three titles – Spyro the Dragon, Spyro 2: Ripto's Rage!, and Spyro: Year of the Dragon – both new and original fans will have the opportunity to Spyro, now ready to fly high and burn baddies in scaled up HD visual fun!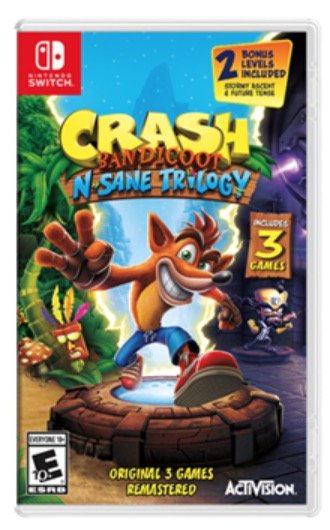 Crash Bandicoot N. Sane Trilogy – the record-breaking series remaster series featuring the super popular 90's character – is now available for the first time ever on Nintendo Switch, Xbox One and PC! Fans will enjoy the remaster of the first three titles – Crash Bandicoot, Cortex Strikes Back, and Warped – as they play as Crash or sister Coco in their fight against Doctor Neo Cortex!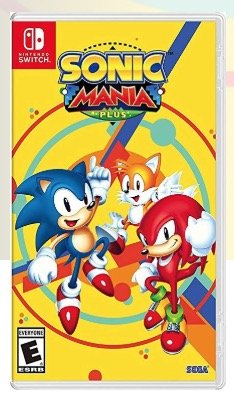 A true, classic Sonic experience: Gorgeous pixel graphics featuring a variety of new zones with iconic favorites from Sonic 1, 2, 3, Sonic & Knuckles and Sonic the Hedgehog CD.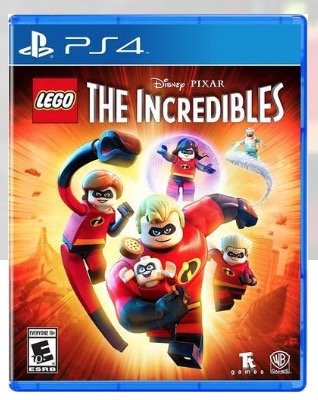 This extraordinary fun-filled adventure lets players control their favorite Incredibles characters and team up as a family to conquer crime and family life. Reimagined in LEGO form and featuring TT Games' signature LEGO humor, the game recreates unforgettable scenes and breathtaking action sequences from both Incredibles movies. With Mr. Incredible's unparalleled super strength, Elastigirl's flexible transformations and the rest of the gang's awe-inspiring gifts, teamwork has never been so much fun.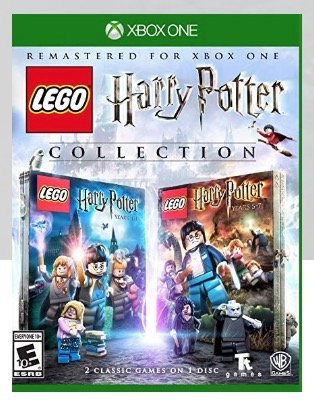 This new compilation brings LEGO Harry Potter: Years 1-4 and LEGO Harry Potter: Years 5-7 to the Nintendo Switch and Xbox One with both top-selling videogames remastered in one package! The collection unites the creative prowess of LEGO, and the expansive world of Harry Potter, with an exciting journey full of spell-casting, potion-making, puzzle-solving, lessons, dueling and much more for players young and old to enjoy.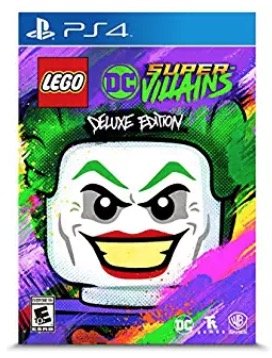 Become the best villain the universe has seen in this all-new LEGO adventure! For the first time, a LEGO game is giving players the ability to play as a super-villain throughout the game, unleashing mischievous antics and wreaking havoc in an action-packed, hilarious story written in collaboration with DC Comics. Joined by renowned DC Super-Villains: The Joker, Harley Quinn, Lex Luthor, Deathstroke, Killer Frost, Sinestro, and countless others from the Legion of Doom, players will set out on an epic adventure to ensure their villainy remains unrivaled.
Card Game lovers gift ideas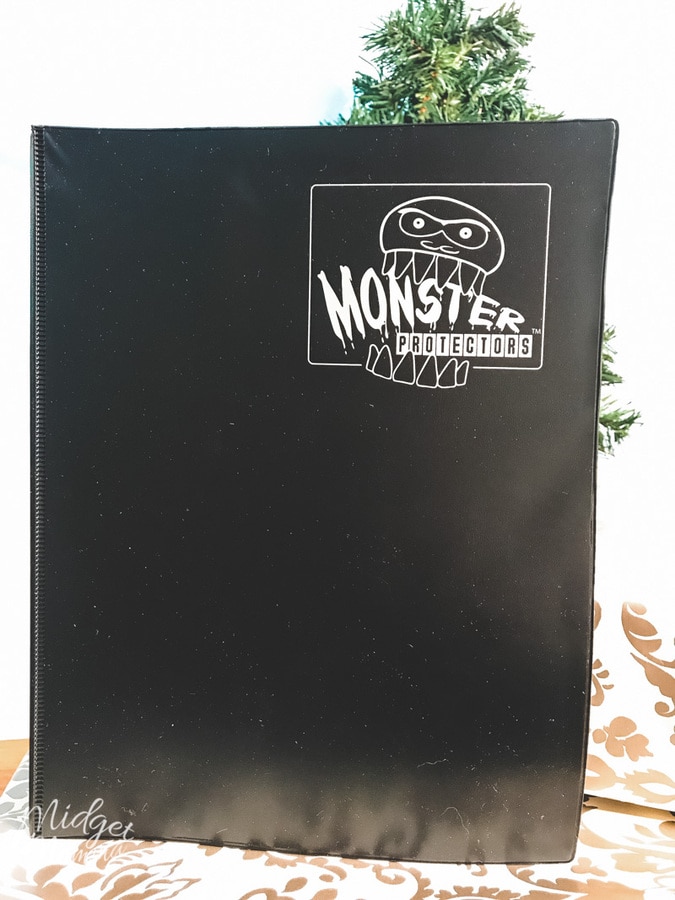 Whether they are into Pokemon, YuGiOh! Collecting baseball cards and more, get them a Monster Protector to keep their cards safe! The 4-Pockect Binders holding 160, the 9-Pocket holding 360, and the Mega Monster holding 720 cards, each binder has anti-theft, side loading pockets on cushioned pages. Available in a wide range of colors and finishes, these binders feature a custom binding that expands as you put more cards into it, so the cover always stays flush against the pages, never exposing your cards to harm. All of the pages are also stitched in rather than being glued in, so the binders are incredibly durable and last for years.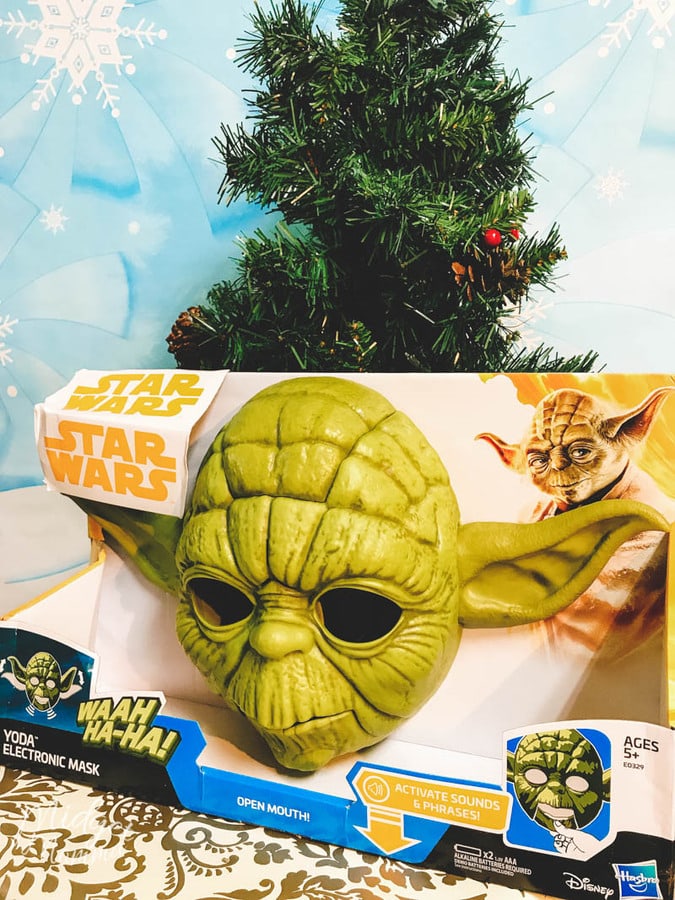 Be a Jedi Master with the Star Wars Yoda Electronic Mask!With moving facial parts, you can be an expressive little green teacher, even if you're a tall student that isn't green.Channel the wisdom of Yoda when you wear this awesome Star Wars Yoda Electronic Mask!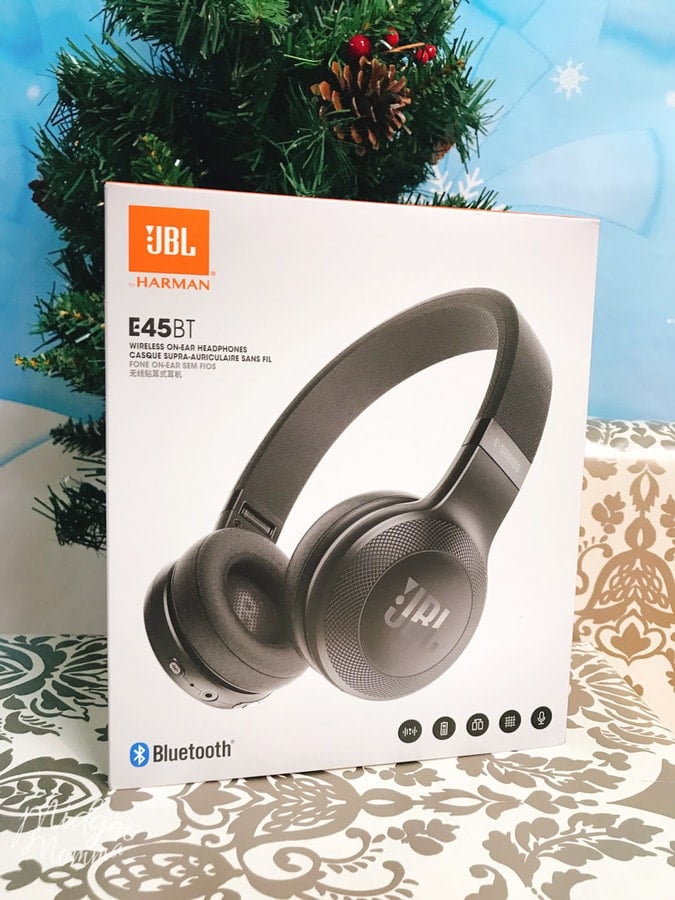 JBL E-series is a line of five versatile wireless and wired lifestyle headphones that includes in-ear, on-ear and around-ear styles. The JBL® E-Series' stylish design combines both comfort and fashion, creating a visual statement as striking as its sound. The JBL® E-Series wireless models, the E25BT, E45BT and flagship E55BT, connect to smart devices through Bluetooth® technology, and each model allows users to seamlessly switch between devices providing an uninterrupted listening experience. Users can effortlessly switch from music on a portable device to a call on a smartphone, guaranteeing they never miss a beat or phone call.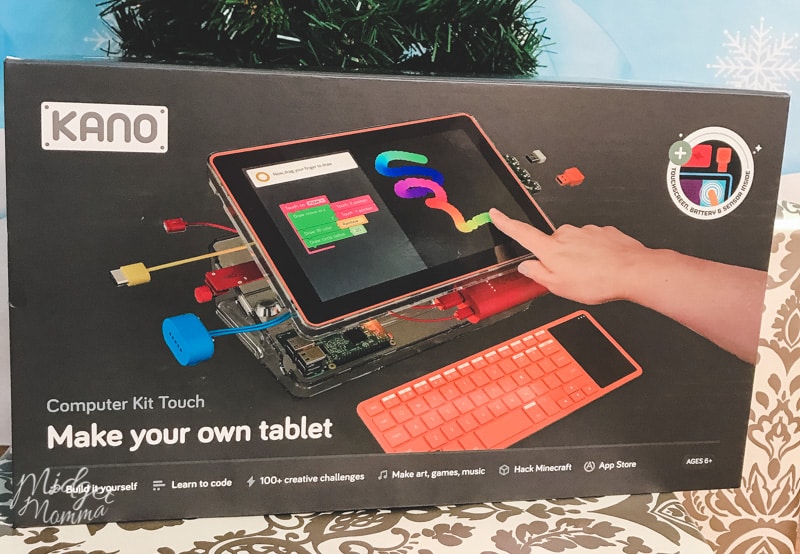 Kano Build-Your-Own Tablet is the perfect gift for your hands on kiddo!
Step-by-step build your own powerful laptop, a simple storybook shows you how. Look inside, plug the parts, bring it to life. Learn about HDMI, sound, pixels and processors.

All in one box. 10.1′" HD screen, Raspberry Pi 3, battery, DIY speaker, wireless keyboard, case and stand, memory, 3 USB ports, HDMI and power cables, sound sensor, stickers, Kano's operating system, apps, and exclusive coding challenges.

With playful projects and simple steps you'll learn to code art, music, apps, games and more. Don't just play Minecraft, hack it.

Browse the internet, use your favorite apps like YouTube, WhatsApp, Google Docs, Maps, Codecademy, Wikipedia and more.

For ages 6+. No technical knowledge required. Includes Lifetime Care and 1 year warranty
Stocking Stuffers for Boys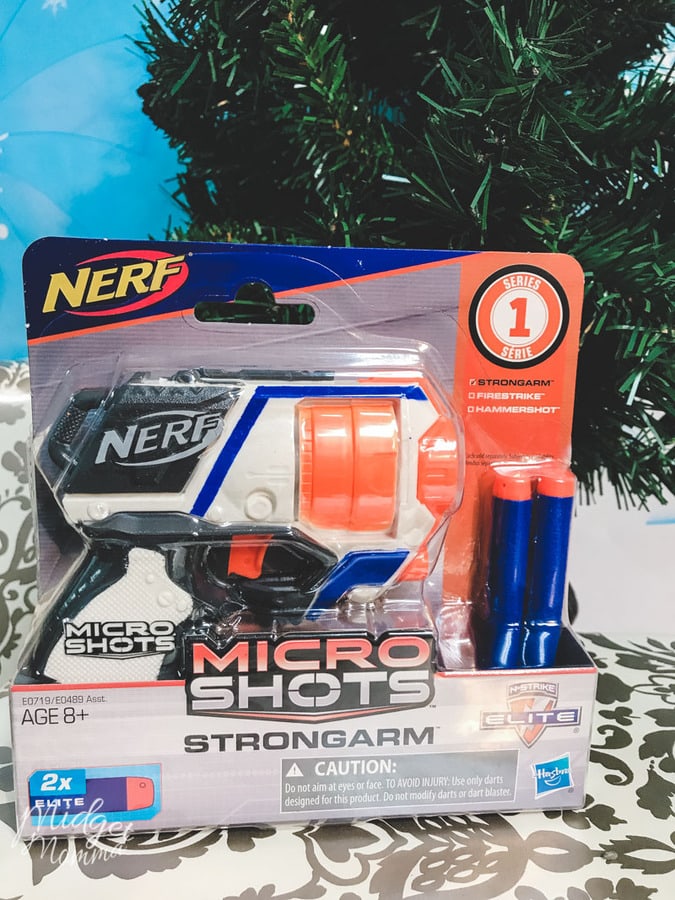 Nerf MicroShots N-Strike Elite Firestrike would make an amazing stocking stuffer! 
Mini version of a favorite Nerf blaster

Part of the collectible MicroShots series

Fires 1 dart at a time

Ages 8 and up

Includes blaster and 2 darts.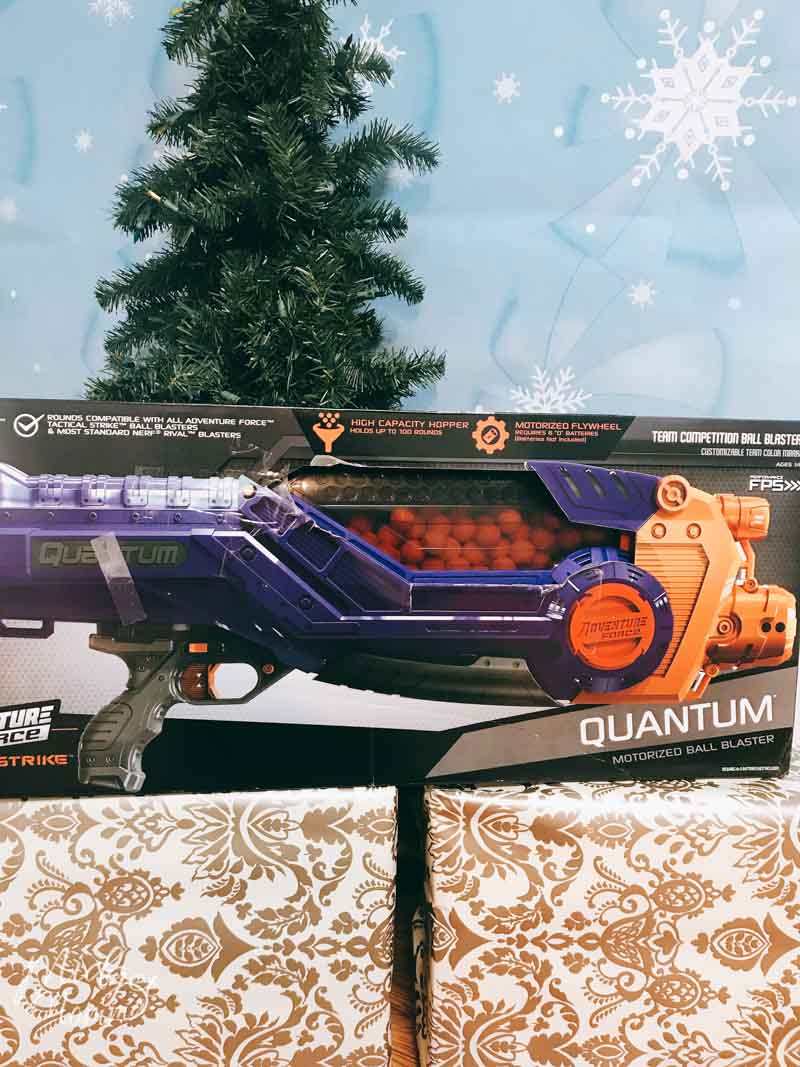 Adventure Force Tactical Strike Ouantum
Let the super-charged match begin! Players can have endless battles with the Quantum – the biggest Adventure Force Tactical Strike blaster yet that holds up to 100 Rounds. Fully Automatic Team Competition Firepower includes 75 Tactical Strike Rounds. The Quantum comes with 6 Team Color Markers that quick-snap into the side of the blaster. Pick your Squad and change Teams in
seconds. Whether Team Green, Blue, or Red, everyone will want the Quantum on their side to own
the next battle. The Quantum is designed to dominate without breaking your bank as well. Top of the line performance for under $50 Retail with the Adventure Force Tactical Strike Quantum.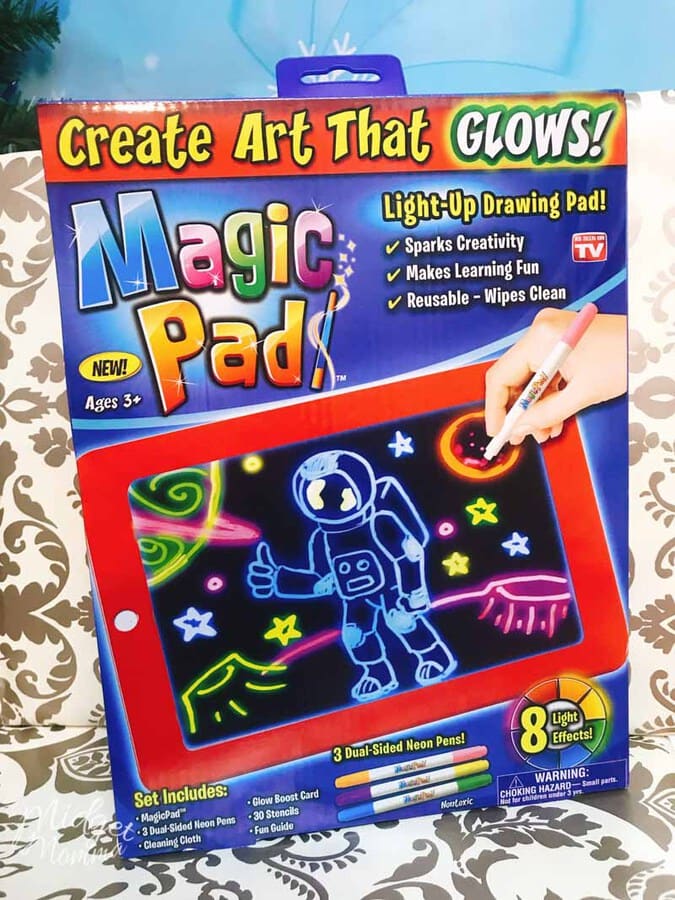 Bring your art to life with Magic Pad! Magic Pad is the fun light-up drawing pad that illuminates your art! The exciting new way to draw, sketch and create! Magic Pad's unique screen is crystal clear! Simply press the button to see your art glow super bright like magic! Choose from 8 different & colorful light effects! Watch your art flash, scramble colors & more! When you're done simply wipe the screen clean to create all over again! There is no limit to what you can make with Magic Pad! Magic Pad's clear screen lets you trace your favorite art designs! Play your favorite games like Tic-tac-toe or solve a maze! Best of all, Magic Pad makes learning fun! Great for spelling, math and reading! Take Magic Pad with you anywhere! The portable design is hours of fun on long car rides! Make each work of art a glowing masterpiece with Magic Pad! Requires 3 AAA batteries (not included).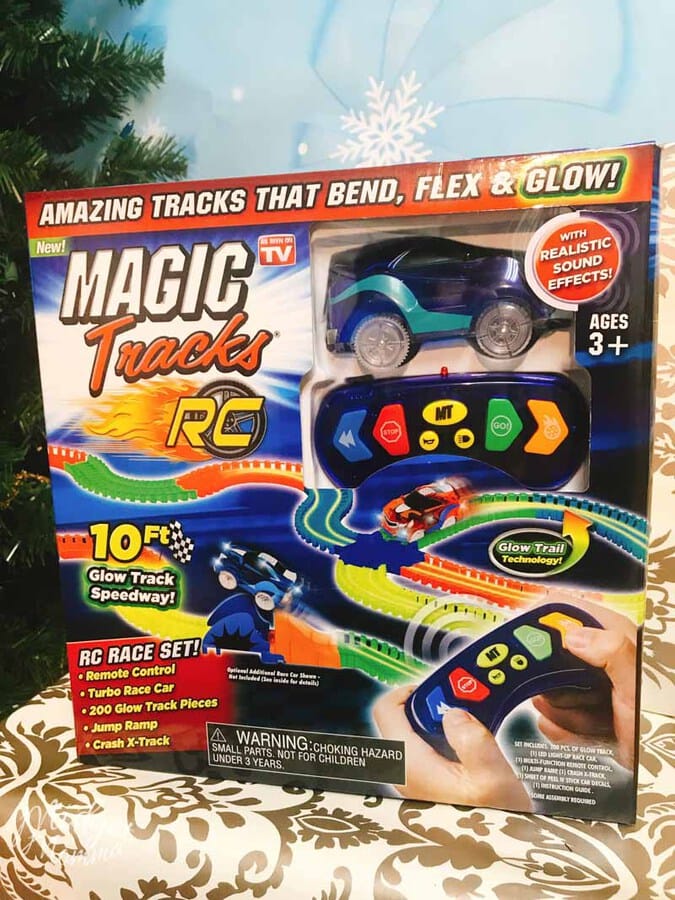 Magic Tracks are amazing tracks that bend, flex and glow! The Mega Set includes two battery operated cars that light up and 18 feet of track. Kids can connect the tracks in any configuration. This set will provide hours of fun!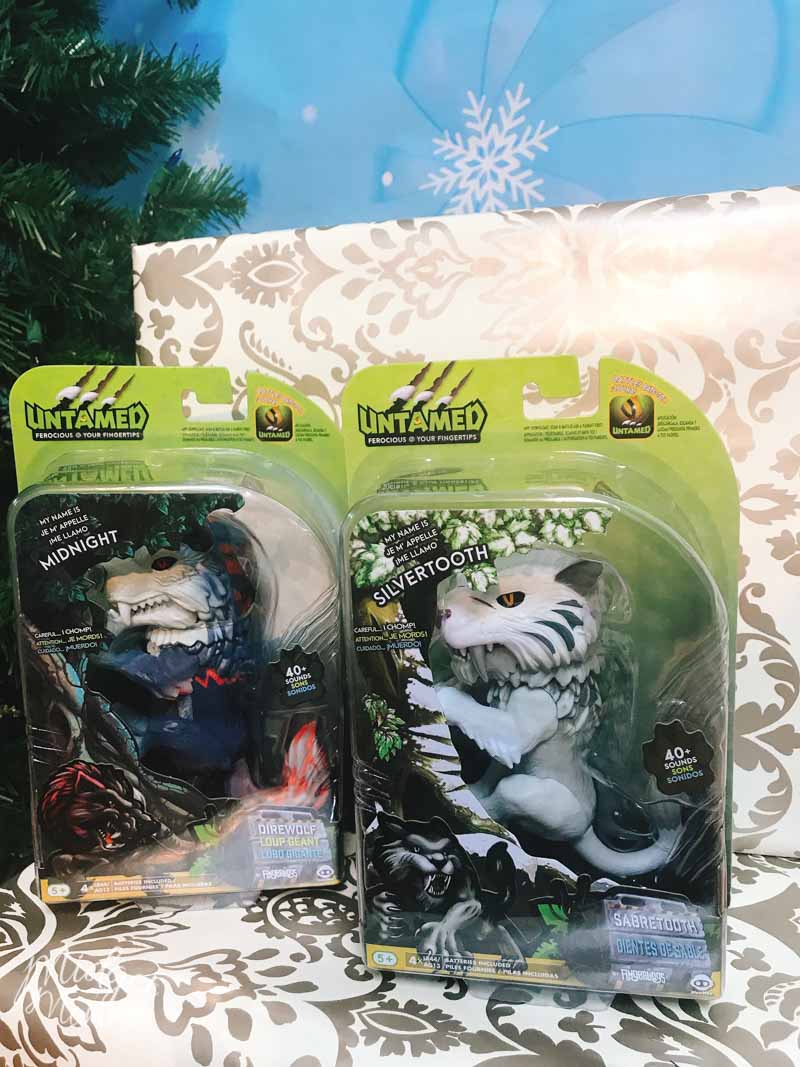 UNTAMED Sabre Tooth Tigers: Meet Silvertooth & Bonesaw, fierce and unpredictable creatures that know friend vs. foe. In untamed mode, they'll roar like hungry tigers! In tame mode, they play like kittens. But handle with care because this duo is complete with ferocious fangs, snapping jaws and gripping claws.
UNTAMED Dire Wolves: Meet Midnight & Blizzard, interactive and ferocious wolves with snarling fangs, snapping jaws and gripping claws! In untamed mode, they will howl at the moon! In tame mode, they nuzzle and play like puppies!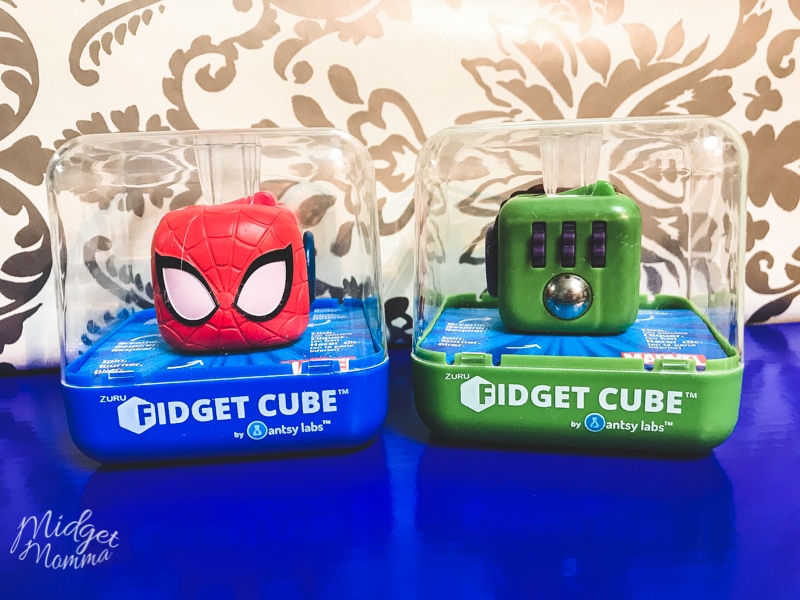 Marvel Fidget Cube.Featuring 6 functional sides, every inch of this Fidget Cube is perfect for the kids! It has various sides that let you Click, Glide, Flip, Breathe, Roll, and Spin to satisfy your different fidgeting behavior. Plus they come in awesome Marvel characters too!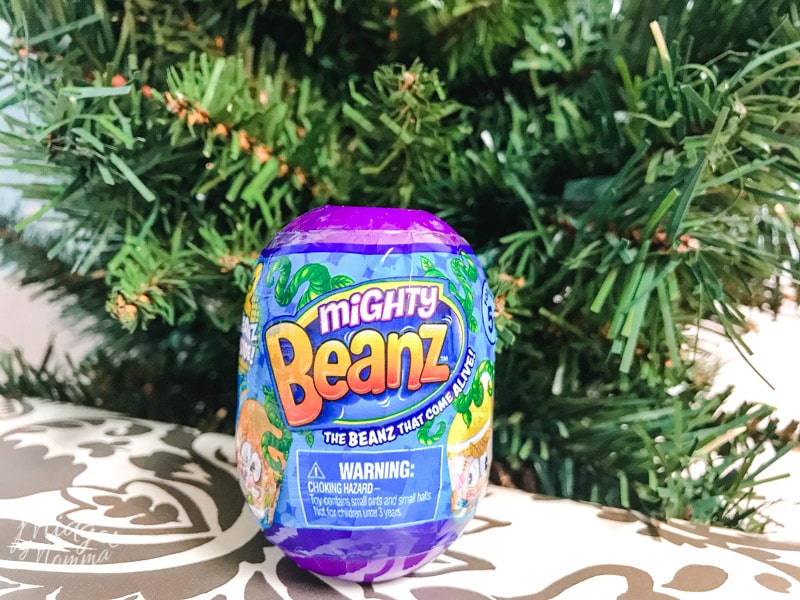 Mighty Beanz 2 Pack Pod Capsule. 
2 X MIGHTY BEANZ – 1 X COLLECTOR'S GUIDE – 1 X BEAN POD

Mighty Beanz – The Beanz that come alive! Flip 'em, Roll 'em, Race em!

"2 Mighty Beanz in a collectable container! 24 containers to collect!"

120 Mighty Beans to Collect! Find rare Mighty Beanz and Limited Editions!

Wild and wacky designs to collect! Collector's guide included!
Happy Salmon is the simple, fast-paced card game packed to the gills with high-fivin', fin-flappin' fun. Actions including the classic "High 5", the unifying "Pound It", the frantic "Switcheroo", and the delightful "Happy Salmon" will leave players doubled over in laughter.
Be sure you also check out the Walmart Layaway if you plan on doing any of your holiday shopping at Walmart!
Be sure you check out the rest of our Holiday Gift lists to help you get all of your holiday shopping done! You can see the full list of Gift Lists here, but here are a few to check out now!
Awesome Christmas Gifts for Girls(Ages 6-9)
More Christmas Fun for Kids
Of course lots of times the kids wants to Call Santa and they can with Santa's Phone number. If you want to make it even more fun the kids can also Facetime Santa!
Does Elf on the Shelf come to visit your house? If so make sure you check out these awesome Elf on the Shelf Ideas!
We have LOTS of elf on the shelf ideas too so make sure you check them out!
Elf on the Shelf Kitchen Ideas
50 Easy Elf on the Shelf Ideas
If you are doing Elf on the Shelf, then be sure you also print out the Elf on the Shelf Rules
Looking for Christmas Crafts to do with the kids? We have lots of those too! So be sure to check out the Easy Christmas Crafts for Kids, for LOTS of fun Christmas Crafts Ideas to do with the kids.
There are so many tasty christmas treats that the kids will love and they are all perfect for any kids Christmas parties that you might have. Some of our favorite Christmas treats are Santa Hat Cupcakes and Whoville Cookies ! But you can check out the full list of Kid Friendly Christmas Treats and pick out your favorites to make with the kids!
If you are looking for cookie recipes we have you covered there too! Check out our Beautiful Christmas Sugar Cookies, 12 Days of Christmas Cookies, The Best Christmas Cookies Recipes, and Christmas Tree Desserts Recipes!
Join the newsletter
Subscribe to get our latest content by email.
This post may contain affiliate links. Please read my disclosure policy here