If you are looking to save money then you need to know what items are going to be their cheapest each month. Using this guide you will learn the best ways to saving money in May.
Each Month there are different things that you should be on the look out for on sale and on clearance to snag the best prices that you can. There are often lots of freebies each month and fun activities for families and kids.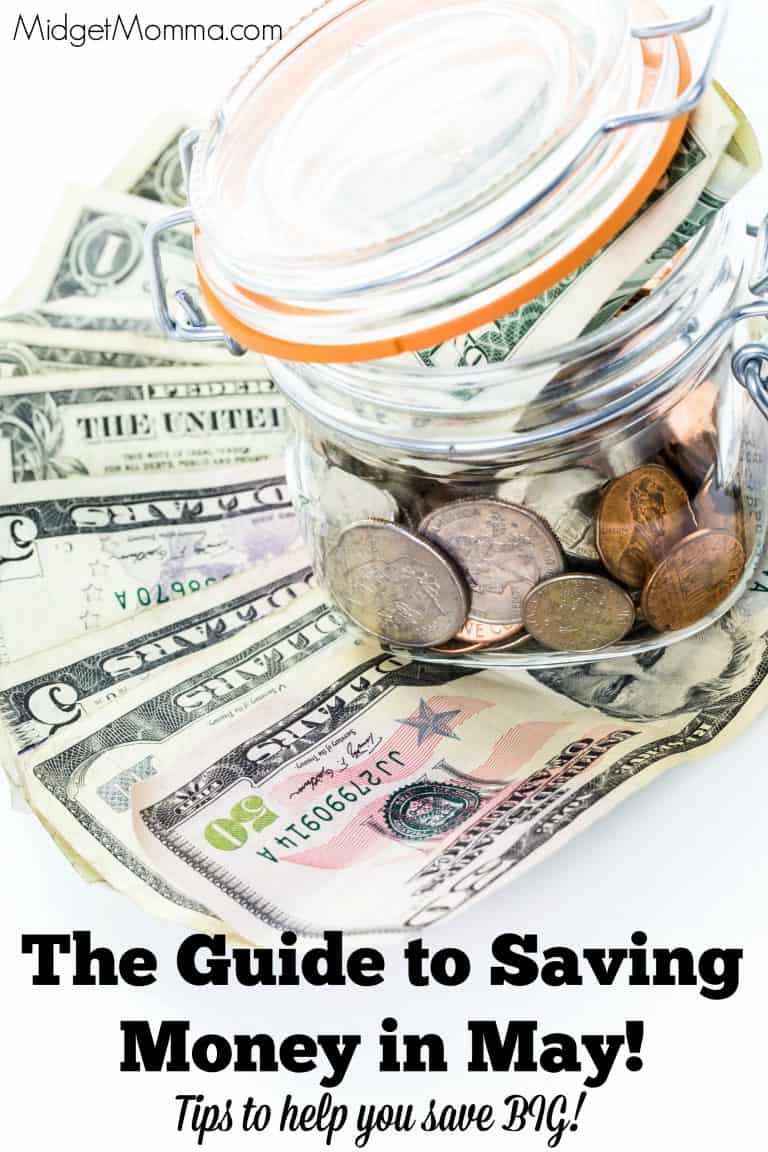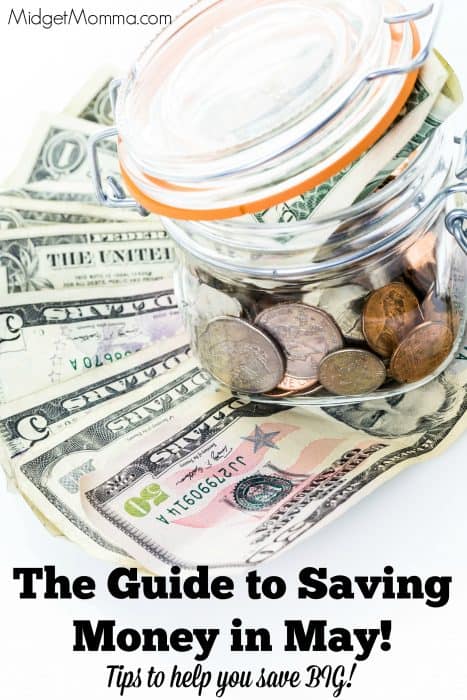 Here is the list for this month of the ways to save money during the month of May.
Plus if you haven't checked out how I earn Amazon gift cards from my living room, it is a great way to get some extra money in the budget!
Guide to Saving Money in May
Items you'll find on clearance in May:
Graduation party supplies (end of month)
Gifts for mothers after Mother's Day (plants, flowers, fragrance gift sets)
Spring planting, flower bulbs
Winter clearance deep discounts now on linens, shoes, boots, jackets, coats, clothing etc
What items are good to buy in May:
Graduation supplies (signs, napkins, party goods etc) buy toward end of month into June and tuck away for next year (if applies)
Cookout-barbecue supplies Hot dogs, hamburger meat, rolls & buns, cheese, charcoal
Watermelon (Memorial Day)
Condiments (ketchup, mustard, relish etc)
Popsicles & ice cream toward month's end
Gift for mom's B-day
Mexican food(Cinco de Mayo)
What produce is in season in May
cherries, okra, zucchini
rhubarb, artichokes
Asparagus, peas
Broccoli, lettuce, apricot
Pineapples, watermelon (toward months end) avocado, artichokes cauliflower, celery
radish, garlic,  onions
leeks, beets, turnips, carrots, onions potatoes, spinach
Lemon, red grapefruit
orange, apricots, kiwi
mango papaya, d'anjou pear, strawberries
May Holidays
1 May Day
4 Star Wars Day
5 Cinco de Mayo
6 National Teacher's Day
8 VE Day, WW II
12 Mother's Day – second Sunday
18 Armed Forces Day -third Saturday
24 Victoria Day (Canada)
27 Memorial Day
Now is also the time when you will want to start planning your summer activities and trips. School is almost out and summer will be here before you know it! Make sure you also check out these money saving activities that you will soon be able to do with the kids! 
$1 Regal Cinemas Movies all Summer long
How to Go to Disney for Cheap or FREE
Also check out More Ways to Help you in your financial journey:
Join the newsletter
Subscribe to get our latest recipes right in your inbox every time we post a new one!