If you are considering Intermittent fasting (also referred to as IF) as a way to help you lose weight, you do not want to go into it lightly. This post will help you determine if Intermittent Fasting is Right For You.
Always remember that what works for one person is not going to work for all. We all need to find what works for us. If something doesn't end up working for you, don't beat yourself up about it.
Also I must add, I am not a doctor so if you are looking at Keto, Low Carb or intermittent fasting as a way to lose weight, be sure to talk to your doctor before getting started.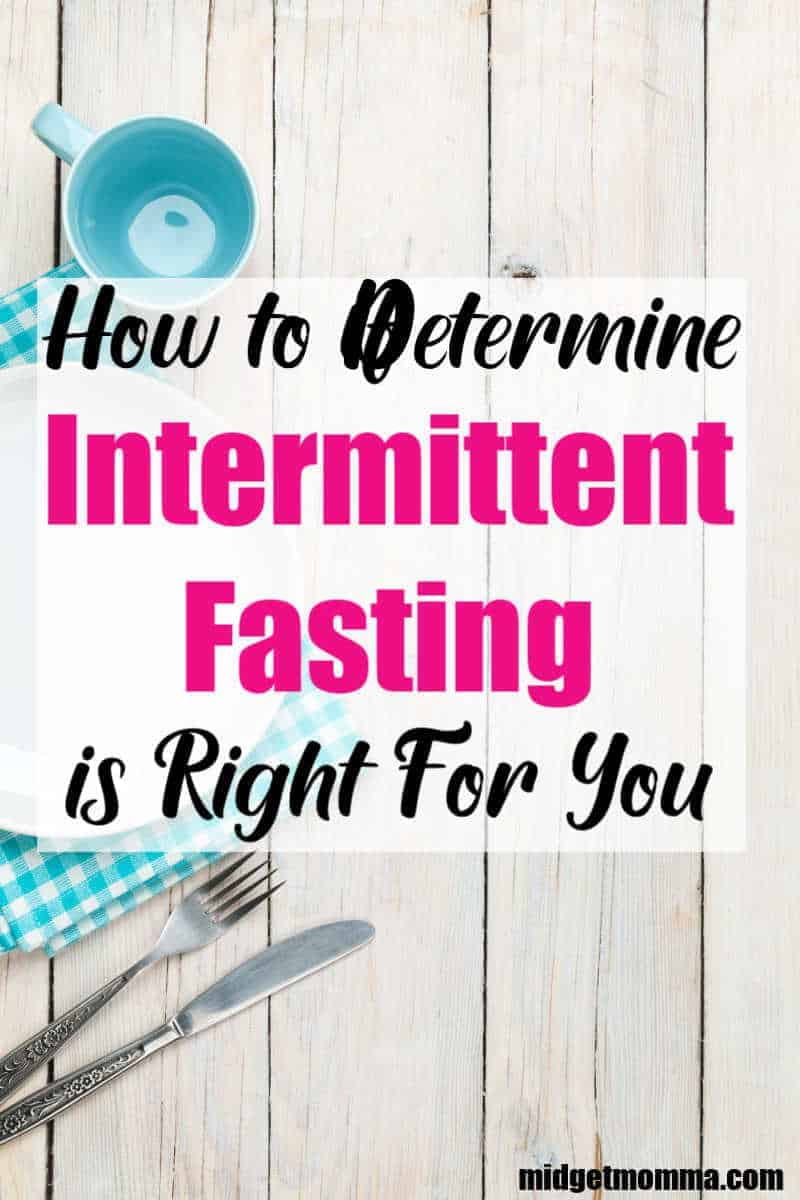 Is Intermittent Fasting is Right For You?
If you have been doing Keto or Low Carb then the next step to help you could be intermittent fasting. Research is key to any lifestyle change you are making so if you are currently in the research stage to figure out what the best thing for you is be sure to check out these posts. If you are looking at going with intermittent fasting, you are going to want to know all things keto as well, because it is best done when you are fat adapted.
Now I am going to let you know that after doing all of my research (and trying it for a few days) I figured out that Intermittent fasting is not for me on a schedule is not for me
Unintentionally, I do it all the time because I work from home, have 4 kids and we home school. I eat when I have time to, with the exception of dinner when we all eat as a family. Normally I have nothing more than 2 cups of coffee before 2pm and then I eat dinner when dinner is done with the family.
I am going to be 100% honest with you that I can not give up my coffee during the day and I can not drink coffee with out coffee creamer. Adding creamer to my coffee kicks out the option of Intermittent fasting as creamer has calories. I don't want to have anymore restrictions on my eating times because I know it will not work for me.
After determining that it was not for me, I thought it would be a good thing for everyone who is considering it to be informed about. If Intermittent fasting is not for you that is great, if Intermittent fasting is for you that is great too!
What is Intermittent fasting?
Intermittent fasting is a method proven to help dieters lose weight, while skipping meals throughout the day. This is done by narrowing the amount of time allowed for eating throughout the day and only eating during windows or intervals.
The basics are that you are only allowing yourself to have calories during a select time frame of the day. The hours that are designated as "eating hours" are when you can consumer calories. The other hours of the day are ones that you are only supposed to have water, tea and black coffee.
While it seems like an easy solution to melt the fat away as it works for many, fasting is not for everyone. There are certain circumstances and people that should not consider intermittent fasting as a good weight loss program.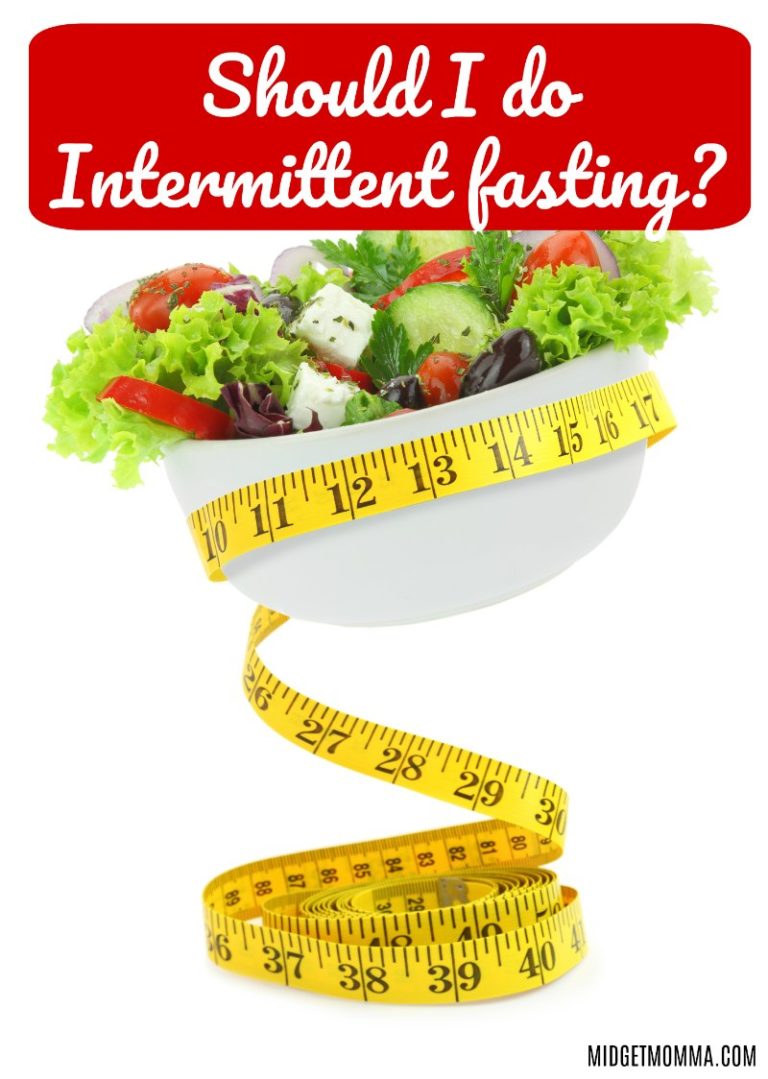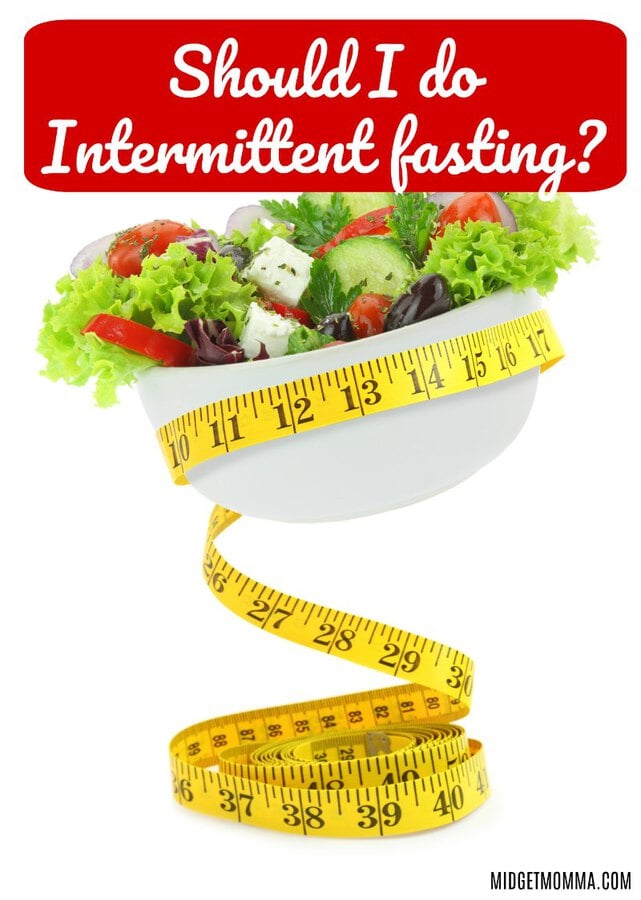 Should I do Intermittent fasting?
From the start of choosing if you should do Intermittent fasting remember that it is a personal choice. Also remember that it will not be the right choice for everyone and that is OK! Check out this Intermittent Fasting for Beginners for how to start Intermittent Fasting for great tips on getting started if you have decided that intermittent fasting is for you.
Here are some pointers that will help you discover if intermittent fasting is right for you.
Who is Intermittent Fasting good for?
If you fall into these categories below then intermittent fasting can be a good choice for you.
You have a history for good dieting and good nutrition.
You have an extremely supportive partner or support system.
Your job isn't too strenuous and demanding while you adapt.
Your daily schedule works well around it.
When Not to Fast
If you fall into any of these below categories intermittent fasting is for sure not a good option for you.
If you're pregnant. Women that are pregnant should not consider intermittent fasting. You need all the extra energy and nutrients you can get, and you need to be eating healthy for your baby.
History of Eating Disorder. If you've had an eating disorder in the past, messing up your eating schedule can trigger a relapse.
First time Diet. If you've never tried dieting before to get rid of body fat, chances are jumping all in to fasting will not be a healthy decision. Make sure you take care of any nutritional deficiencies before attempting fasting.
Trouble Sleeping. Fasting is a stress on the body, and if you already have trouble sleeping, this will only make matters worse.
If you are Still Eating Poorly. Intermittent fasting doesn't work if you go an extended amount of time without eating and then indulge in processed foods when the fast is up. Continuing this daily will not lead to weight loss. Your body is already suffering from the lack of nutrients being consumed, starving your body before and after meals won't work.
When to Use Caution with intermittent fasting
Women Should Be Cautious. If you're a woman, and are planning to give it a go on fasting, make sure you start on a more relaxed approach. Most women's bodies don't respond well to nutrients deprivation, which can lead to a hormonal imbalance. This can cause more problems then the overweight problem you began with.
Working Out Regularly. If you're an athlete, or work out regularly, the intermittent fasting is probably not the best solution for you. Your body needs a lot more energy input for sports and exercising. Yet, if you do choose to fast and you're an athlete, pay attention to your overall health if there are any warning signs.
Determining the Right Intermittent Fasting Time Length
If you are planning on going ahead with the intermittent fasting method, you need to find out which length of missed eating time will work best for you, with your health and schedule. Here are the
different ways of intermittent fasting that you need to learn about.
Hopefully, this article helped you decide if intermittent fasting is right for you. If you have, then you are going to want to be sure you have lots of keto recipes to make! Be sure to check out a few of my favorite keto recipes and our FREE Keto Diet Meal plans!
If you've been using the intermittent fasting method, tell us about your journey.