After my daughter soccer game the coach brought out these amazing chewy cookies. I had no clue what kind of cookies they were because I've never had one like it. Even though they were coconut cookies he just had a slight coconut taste with this amazing texture because of all the coconut. My daughter kept asking about them and she really wanted some more. I figured I would try and replicate the same cookies we both fell in love with.
Chewy Coconut Cookies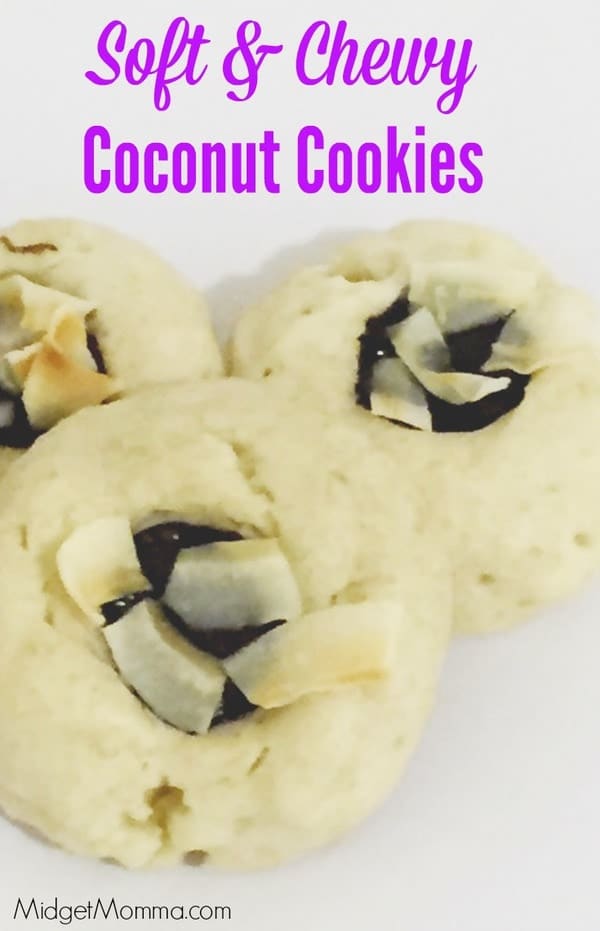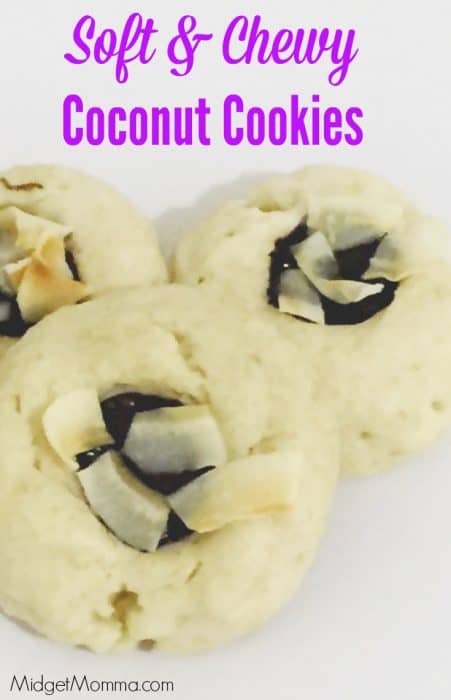 Chewy Coconut Cookies Ingredients
1 cup unsalted butter, room temperature
1 1/3cup packed brown sugar
1/2 cup granulated sugar
2 tablespoon honey
1 teaspoon vanilla
2 large egg, room temperature
2 2/3cup all purpose flour
1 teaspoon baking soda
1/2 teaspoon salt
3cups minus sweetened shredded coconut
2 tablespoon boiling water
Cookie Making Supplies
Want delicious cookies that come out perfect every time? Check out some of our favorite tools to make super easy cookies with fun decorations!
Chewy Coconut Cookies Directions
Preheat your oven to 350°.
Mine too cookie sheets with parchment paper or a silicon mat.
Cream butter, brown sugar, granulated sugar, and honey together in the bowl of your mixer on medium speed for four minutes or until it is light and fluffy.
Meanwhile in a medium bowl whisk together flour, baking soda and salt.
Add in your eggs to the butter mixture making sure each day is complete and add in your vanilla extract.
Reduce your mixer too low and add in your flour mixture slowly.
Stir in the coconut and water just until combined.
Scoop about a tablespoon of the mixture on your cookie sheets making sure to leave space between.
Place in the oven and cook for nine till leaven minutes until the cookies are golden brown.
Let the cookies cool on the cookie sheet and store in an airtight container.
11 Weight Watchers SmartPoint per cookie