If you are looking for a fun Christmas DIY Decoration, you are going to love this DIY Burlap Christmas Banner!
DIY Burlap Christmas Banner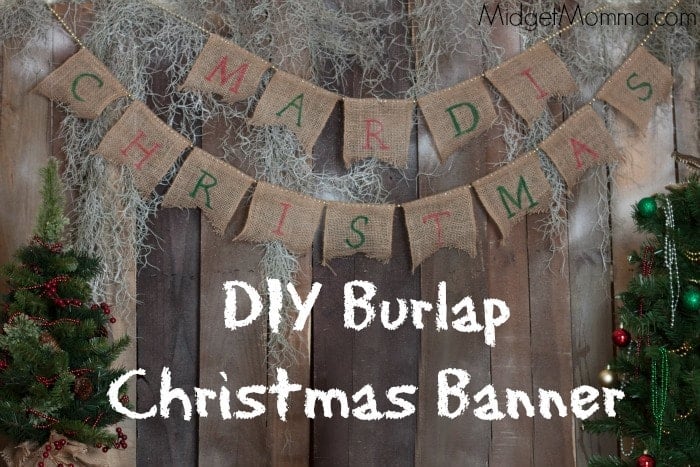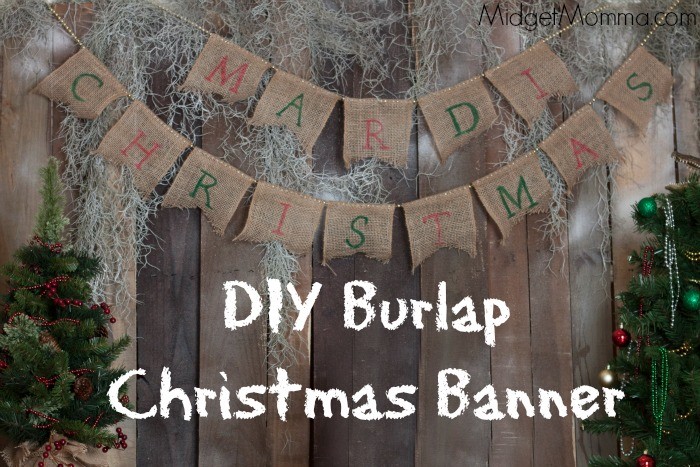 Burlap Christmas Banner
Everyone seems to love burlap decoration but normally I am not a fan of it. It just so happened to fit my theme this year for a Mardi Gras Christmas. It has a very rustic look and feel to it. I was able to find the burlap on sale at my local craft store for 50% off. You are able to change up what the sign says to fit your needs. If you are looking for a traditional sign you can just have it say Merry Christmas. I wanted to keep with the Madri Gras and I cut the classic bead necklaces and glued them together. But you can use twine, string or ribbon to hang your banner.
DIY Burlap Christmas Banner Supplies
5 yards of 6 inch Burlap
Scissors
Chalk
Red and green paint
Thin paint brushes
Ribbon, string or beads
Hot glue gun
DIY Burlap Christmas Banner Directions
Measure 8 inches on your burlap and make a small cut on the side and pull that burlap thread.
Cut the burlap along that blank space to cut a straight line.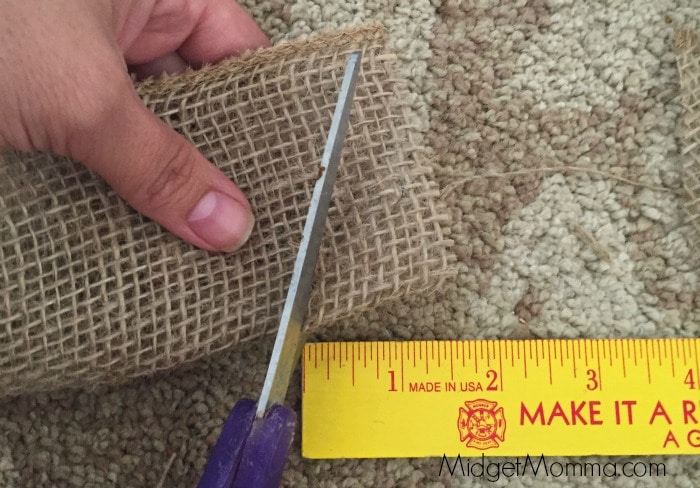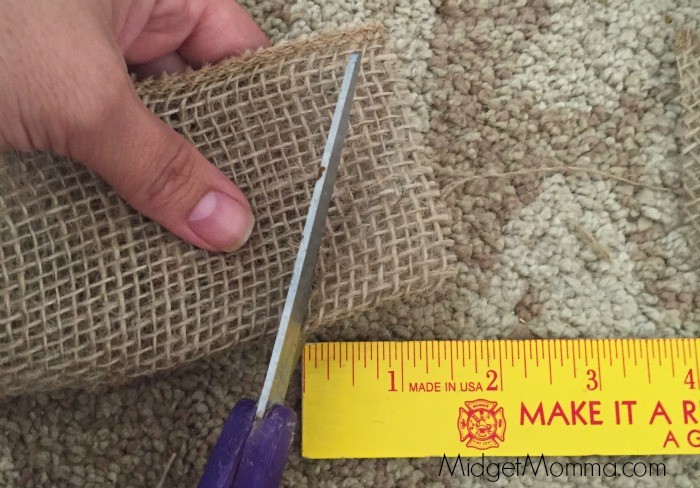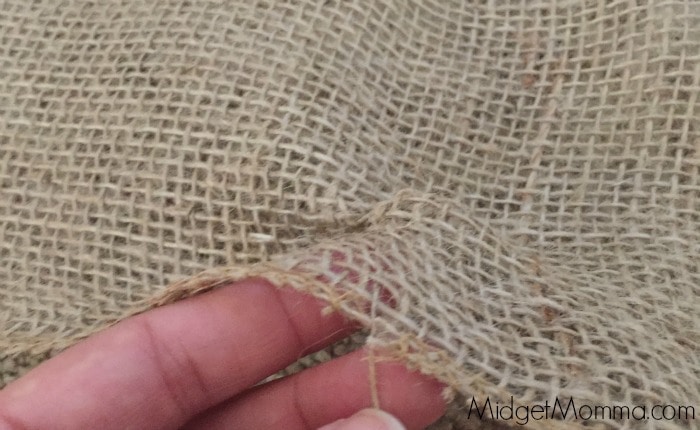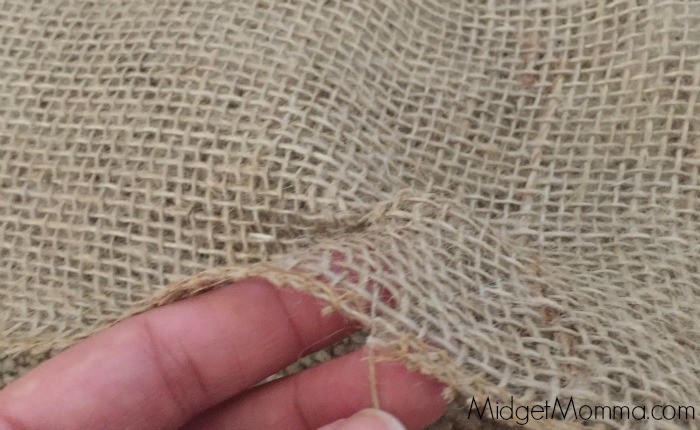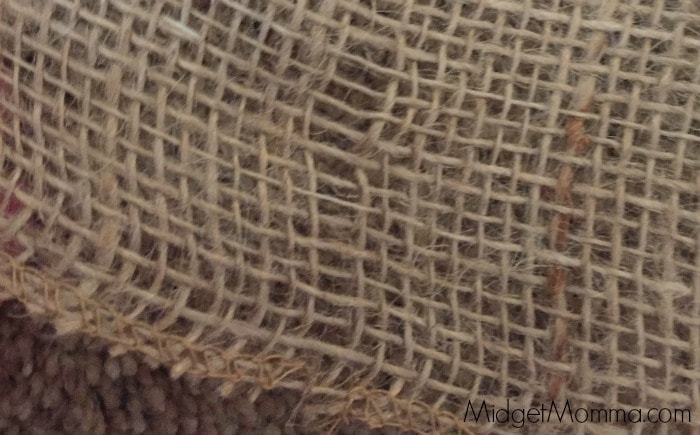 Repeat this so you have enough pieces for your sign.
Fold your burlap in half lengthwise and make a 1 1/2 inch angled cut from the folded side down to the other side, repeat with all the pieces.
Find the font you like on your computer and make it a good size for your banner.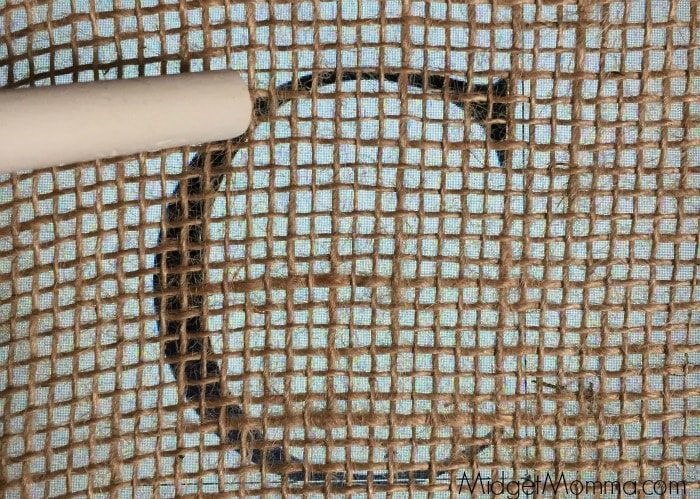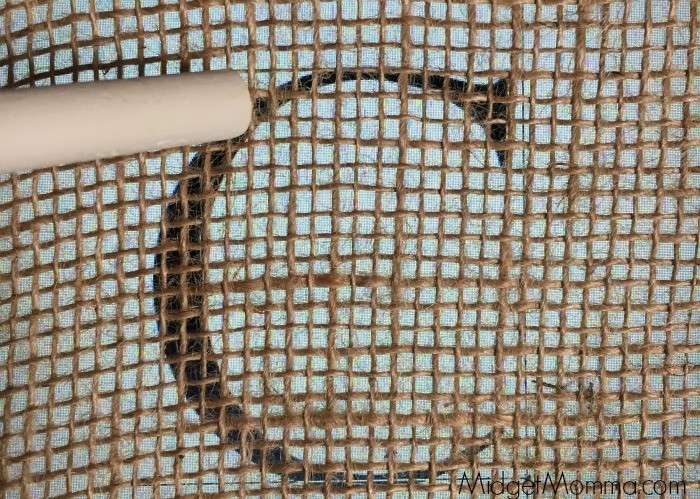 Place your piece of burlap on the screen and trace the letter with the chalk, repeat with all the letters. You can also opt to print the letters if you want to, but I find it easier to just use my computer screen.
Place the burlap on a table lined with paper.
Paint the over the chalk lines with your paint changing the color of each letter, let dry. Layout your letters upside down so when you flip it over it will be in order.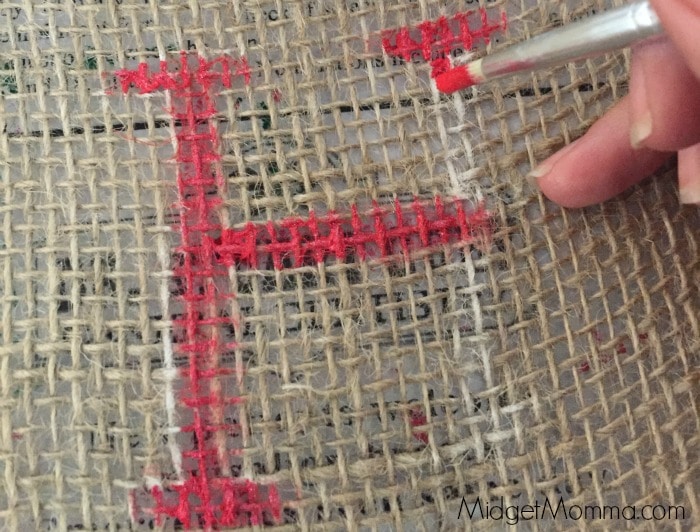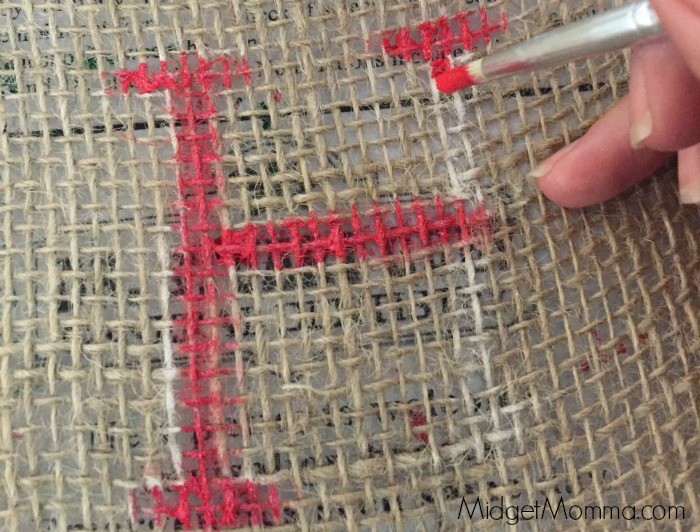 Glue the string to the top the burlap and fold over a 1/4 of the burlap.
Let dry and hang up.
More Christmas fun to check out!
If you are looking for super fun Christmas Crafts we have more of those too! 
Christmas Tree Handprint towel
You can Facetime Santa for a fun Santa Phone Call! You can also call Santa with Santa's Phone number!
There are so many tasty Christmas treats that the kids will love and they are all perfect for any kids Christmas parties that you might have. Some of our favorite Christmas treats are Santa Hat Cupcakes and Whoville Cookies !
But you can check out the full list of Christmas Treats for kids and pick out your favorites to make with the kids!
If you are looking for cookie recipes we have you covered there too! Check out our Beautiful Christmas Sugar Cookies, and Christmas Tree Desserts Recipes!
Elf on the Shelf fun
Elf on the Shelf Letter – Perfect Elf on the shelf printable letter that you can print out and have your elf on the shelf bring with him or her when he comes to visit! Plus this Elf on the Shelf Rules printable is awesome to print out and hang on the wall for the kids!
You should also check out these funny elf on the shelf ideas! There are over 135 Elf on the shelf Ideas that kids will love! If you are running short on time, then make sure you check out this list of Quick Elf on the Shelf ideas!
Plus be sure you check out these other fun things to do with your Elf on the Shelf!
Kitchen Elf on the Shelf Ideas
Dollar Store Elf on the Shelf ideas
If you are stuck on what to get gift wise make sure you check out our Gift Guides! 
Christmas Gifts for Girls (Ages 6-9)
Christmas gift ideas for teenage Girls