I love instant brownies but they cost so much for just a few simple ingredients so I decided to come up with my own instant brownie mix. All you need is the dry brownie mix ingredients mixed together and then when you want to make brownies add your wet ingredients, mix and bake.
This easy homemade brownie mix makes the perfect brownies! It is so easy to make and you probably have the ingredients needed in your pantry.
Homemade Brownie Mix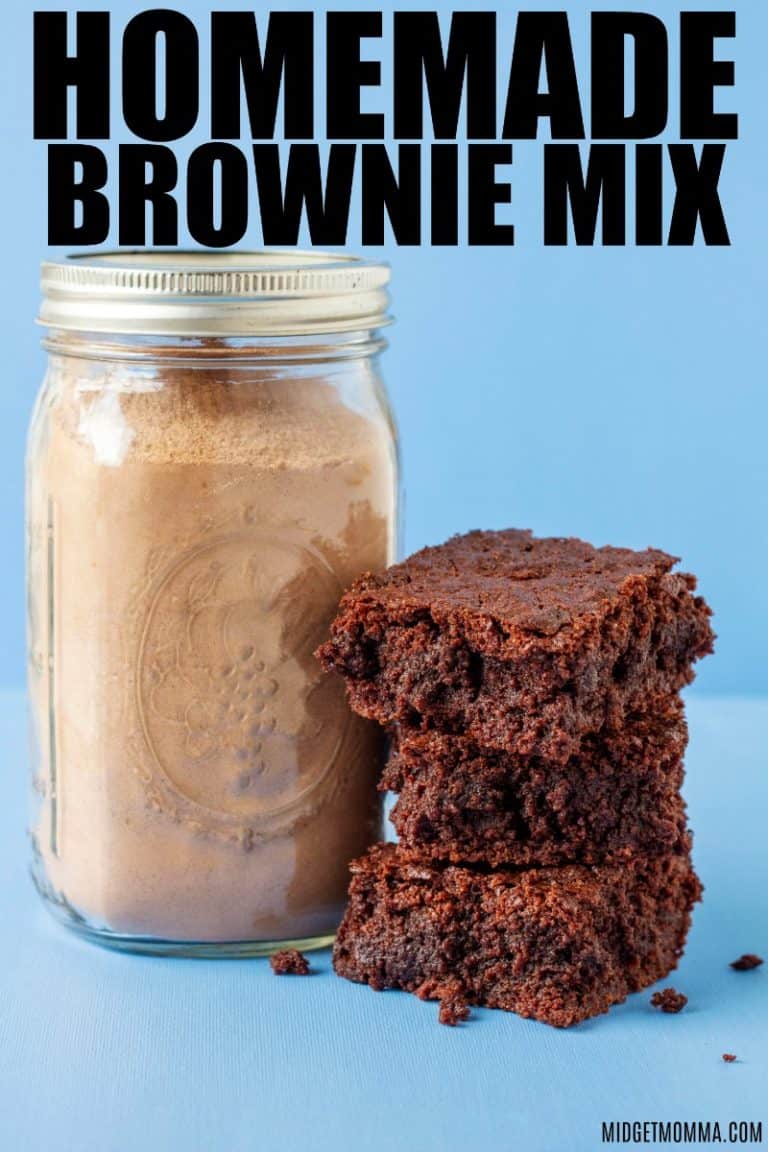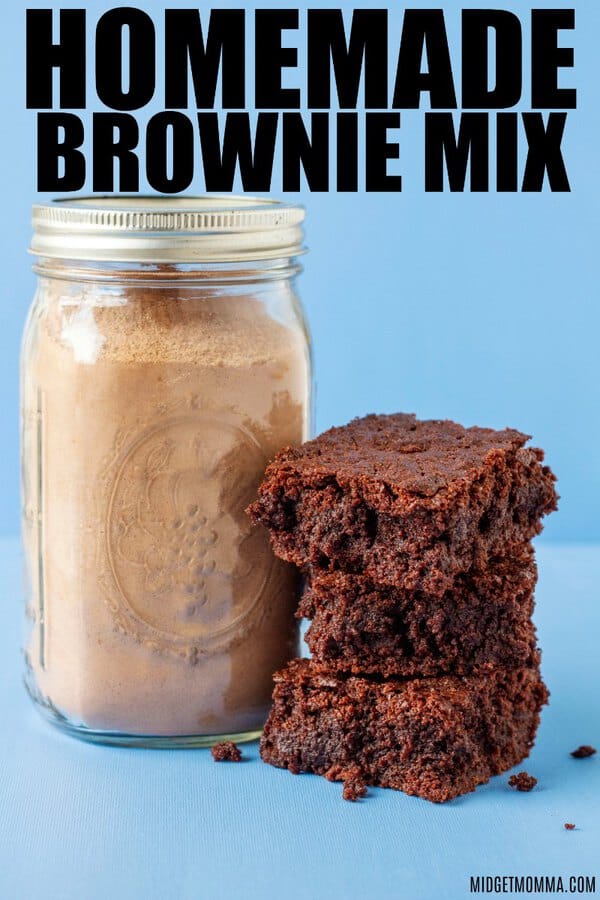 When I want brownies, it tends to be a I want them now but I do not want to sit there and have a ton of work to do. I used to keep boxes of brownie mix on hand for those times, but honestly homemade brownies are so much better. So instead of keeping boxes of mix in the pantry, I now keep mason jars of homemade mix in the pantry. It takes a few minutes to prep them all at once time, but then I am set for a while.Plus making the brownie mix myself I can avoid all the preservatives that are in the store bought mixes.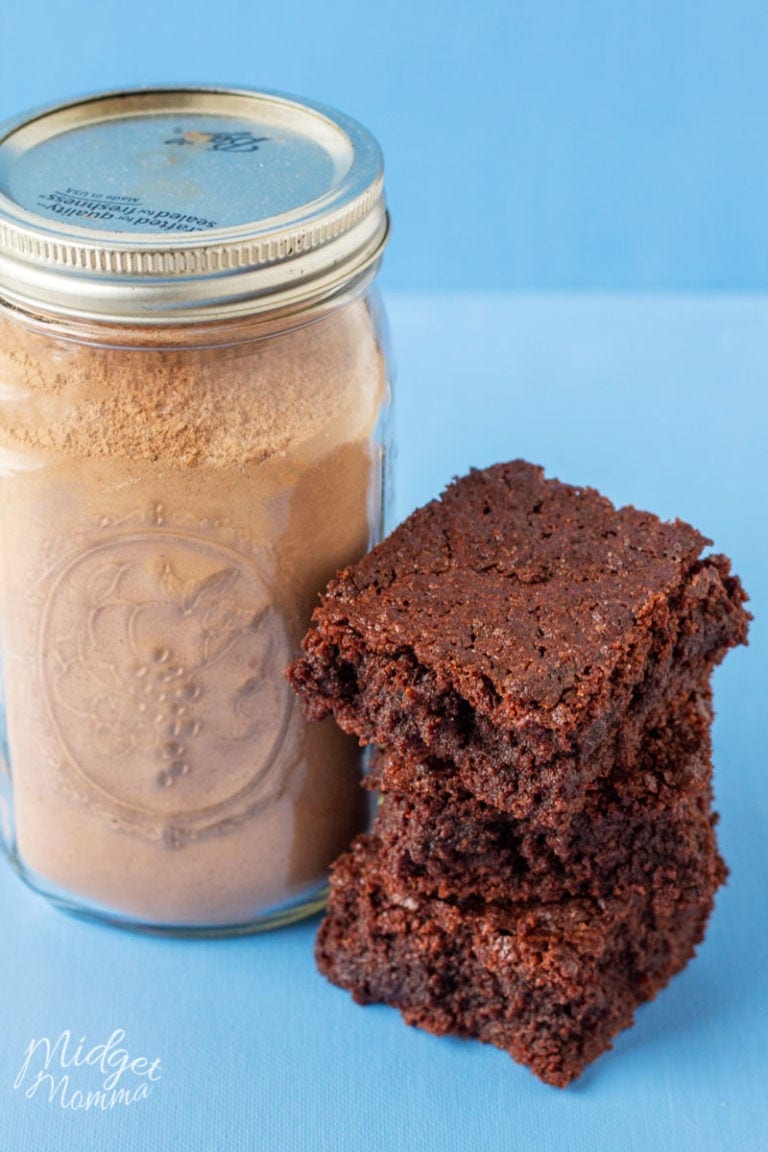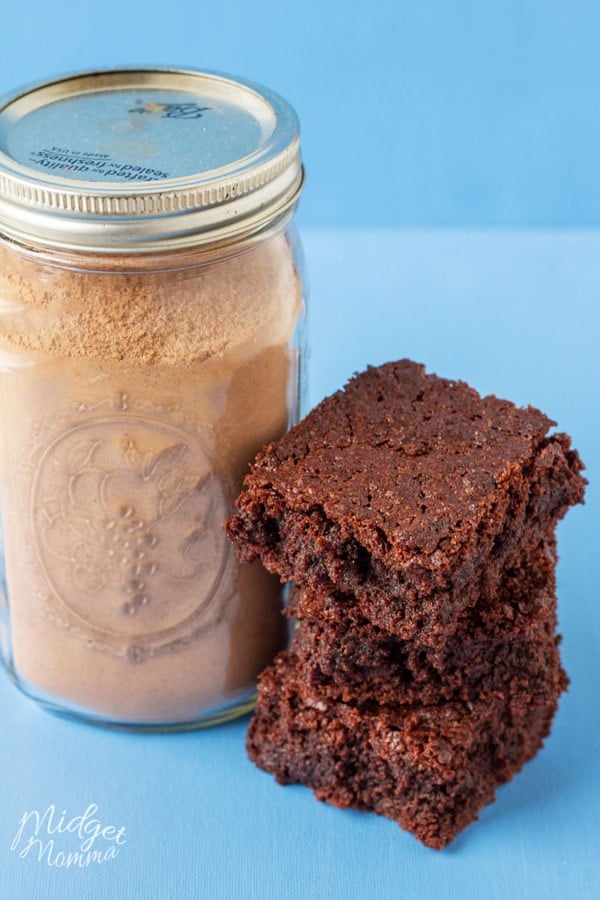 Making Large Batches of Brownie Mix
It is easy to make this homemade mix in larger batches, all you have to do is multiply the recipe the recipe ingredients by how many batches you want to make. I have made that easy for you, there is a slide on the recipe below, just slide it for how many batches you want to make. The nutritional information and ingredient amounts on the recipe card below are for 1 batch of brownies.
I make 5 batches at a time of this homemade brownie mix, then store each batch in a mason jar and I have it on hand for easy brownie making whenever I need it.
I could just store it all in one jar and then scoop out what I need when I want to make brownies, but that involves measuring, and I like to be able to just dump the mix in a bowl, add my wet ingredients mix it up and then pop it in the oven. I am fully willing to admit that I like to do things the lazy way here, and that is totally ok if you are doing the same!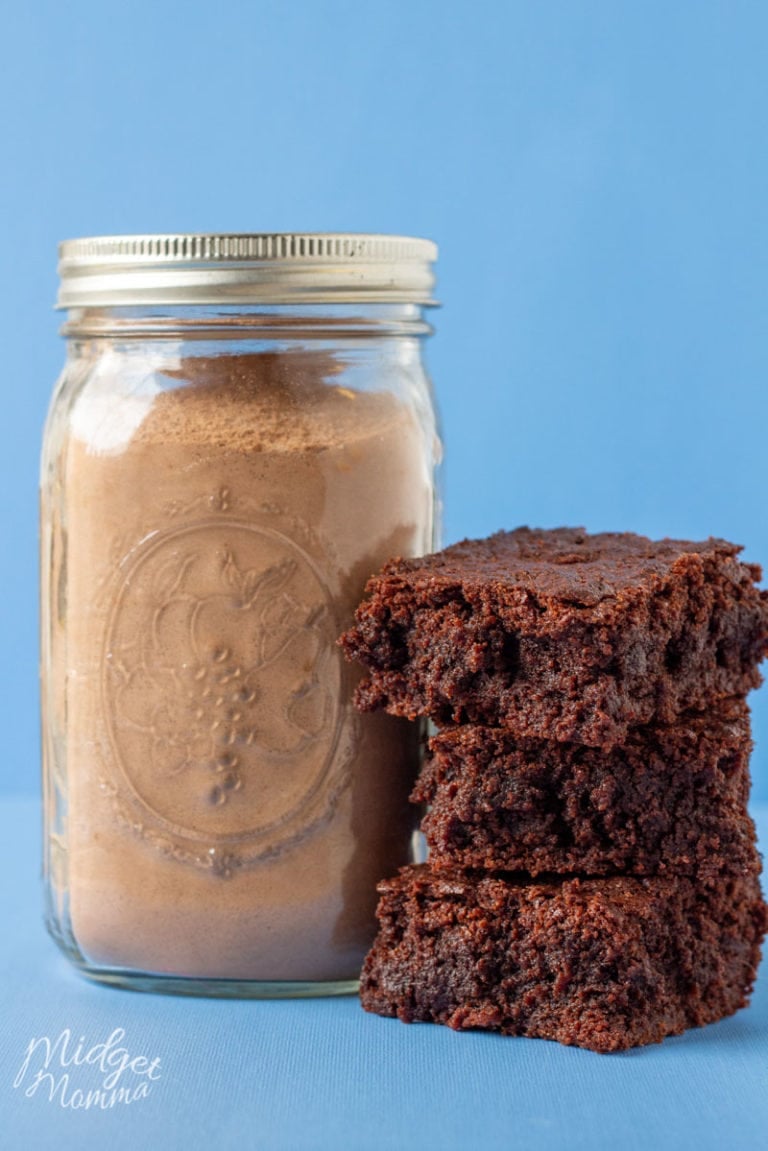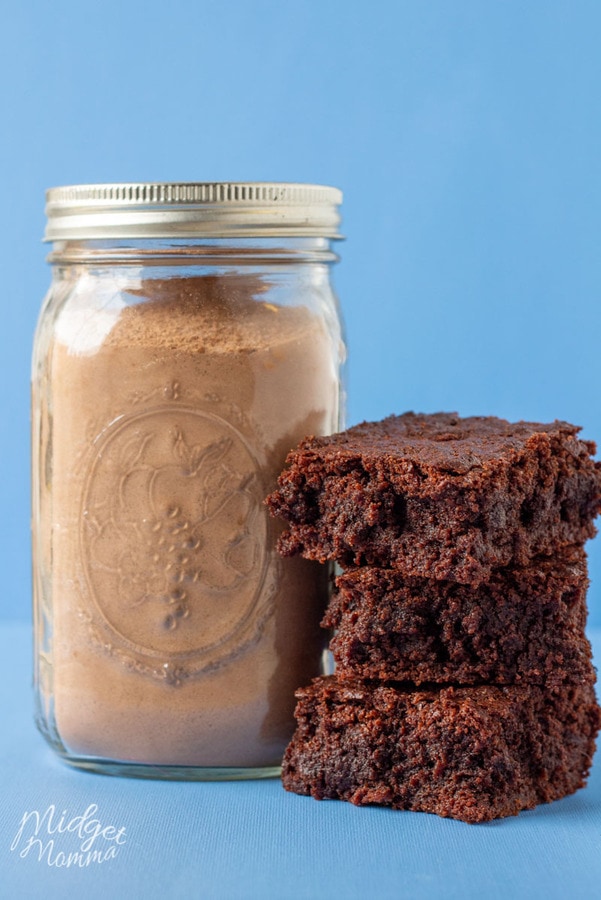 How to Store Homemade Brownie Mix
After you have made your homemade mix, you need to store it in an airtight container. You can use ziploc bags, but I find mason jars works the best. Then you can use the mason jar chalkboard labels to label them.
How long Does Homemade Brownie Mix last
Homemade brownie mix will last for upto 3 months in an airtight container.
Love Brownies? Be sure to check out these tasty brownie recipes too!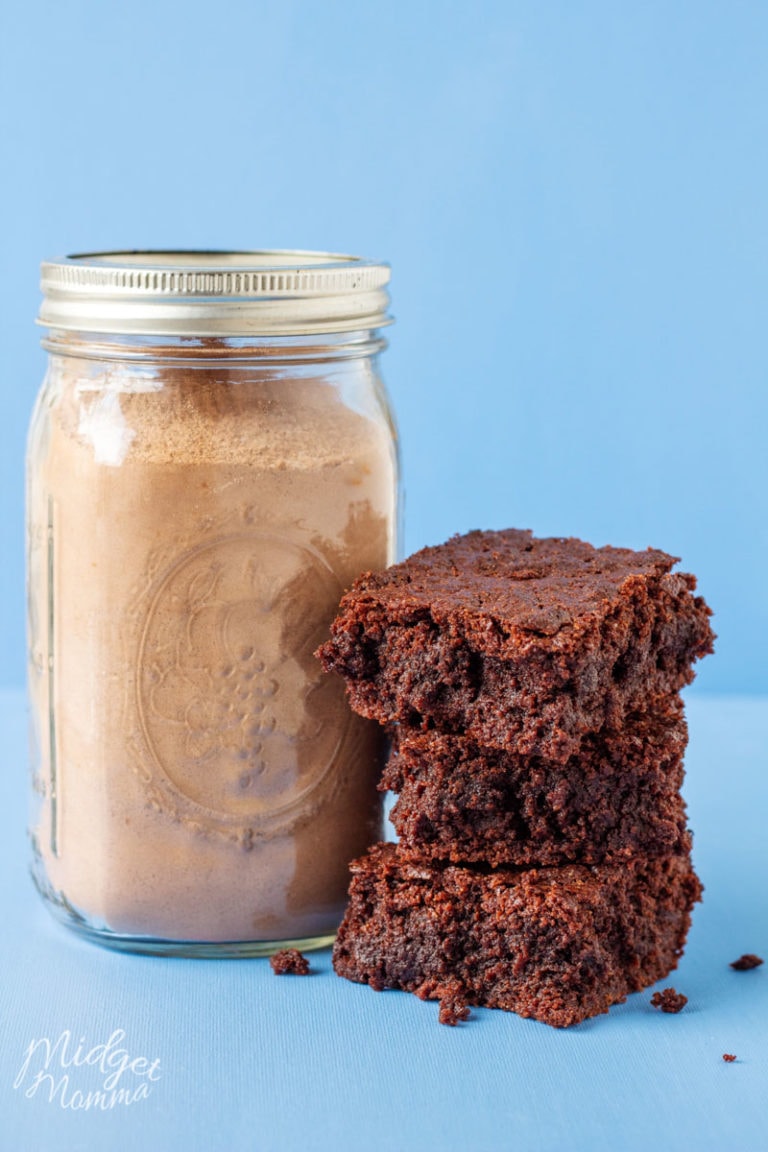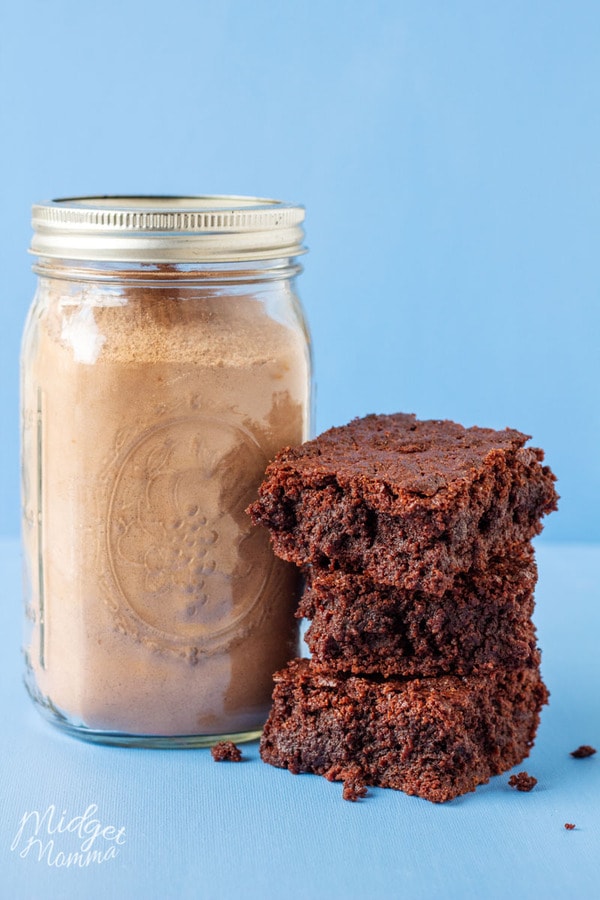 How to Make Homemade Brownie Mix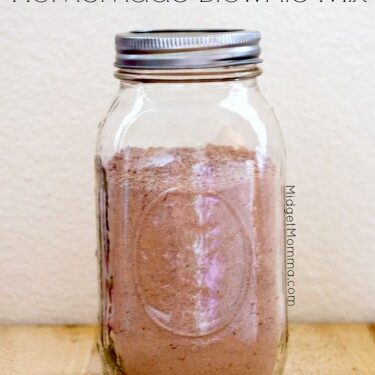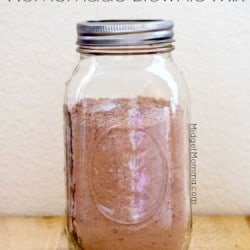 Homemade Brownie Mix
Servings serving
This easy homemade brownie mix makes the perfect brownies! It is so easy to make and you probably already have most of the ingredients needed in your pantry.
Instructions
To make your mix just get a big bowl, you can make as many servings of this mix as you want to, if you want to double the mix, use double the ingredients, if you want to triple the mix use triple the ingredients ect.

Just mix all of the ingredients together, and then you can use them right away and follow the baking directions here or you can store the mix in an air tight container, a ziplock bag or mason jars.

If you are storing the mix for later make sure you date the bag and list on the outside what you need to add to it, the baking temperature and baking time found here.
Calories: 2251kcal | Carbohydrates: 554g | Protein: 27g | Fat: 9g | Saturated Fat: 4g | Sodium: 2348mg | Potassium: 1444mg | Fiber: 23g | Sugar: 400g | Calcium: 270mg | Iron: 15.7mg
homemade brownie mix
Dessert
This recipe for homemade brownie mix has 22 Weight Watchers Points total. This is for the entire batch it makes and does not include any ingredients you need to add.
More Recipes You'll Love!