Can you believe that we are on week 15 of our keto meal plan? This meal plan will also work for anyone who is looking for an easy low carb meal plan.
Keto Meal Plan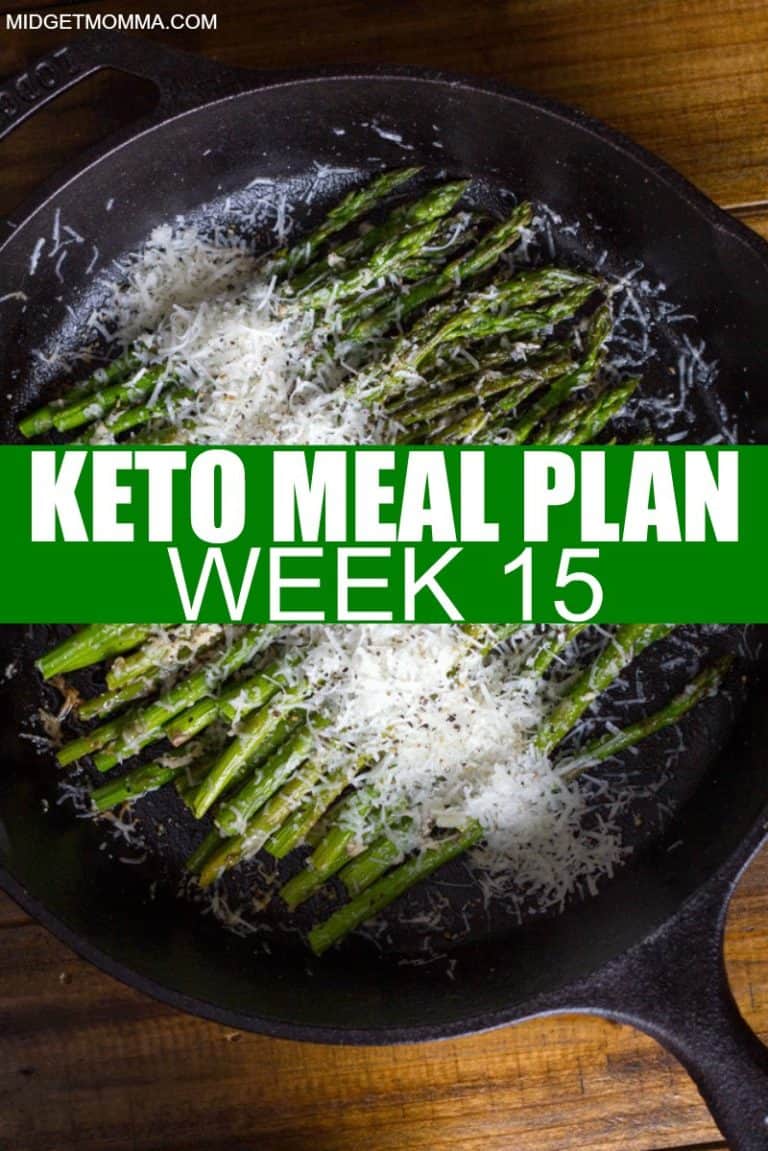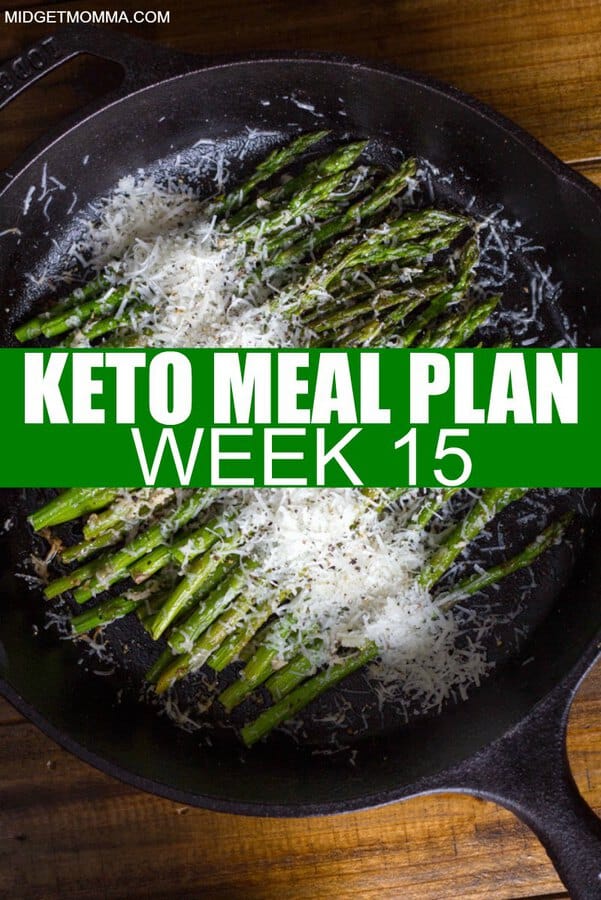 I hope that these meal plans each week help you. I try to stick to keeping things as easy as possible. The easier things are the easier it is it for me to stick to this way of eating.
If you are looking for snacks, be sure to check out the Keto snacks list. It will help you with your planning to have snacks on hand if you need them!
I know some people were asking about drinks that are keto friendly aside from water, so I got a great list together for you of Keto drinks besides water. Many of them are great to drink when you are having a sweet tooth, and a sweet treat isn't possible nor wanted.
Keto Meal Plan Week 15
Personally I have coffee for breakfast, either Keto Coffee or Bulletproof Coffee. Sometimes I have been changing my mornings up and having a Salted Caramel Frappuccino, not sure it is the greatest breakfast idea, but it helps with the sweet tooth I have been dealing with lately!
If i choose to have breakfast then it has been quick and easy bacon and eggs. I know people say they get bored of them, but I change it up and do sausage or pork roll sometimes. However I have been a fan of bacon and eggs for as long as I can remember, so I never get bored of them.
If you are wanting something other than eggs for breakfast there are a lot of great options that you can find searching on pinterest.
Sunday
Lunch: keto chicken salad
Dinner: Sausage, mozzarella and tomatoes salad, sautéed mushrooms and cheesy Brussel spouts
Monday
Lunch: Keto Cheese Chips and lunch meat roll ups
Dinner: Spinach artichoke chicken casserole
Tuesday
Lunch: keto chicken salad
Dinner: Shrimp Scampi Spaghetti Squash
Wednesday
Lunch: keto chicken salad
Dinner: One Pan Chicken Bake and a salad with hardboiled eggs and whatever dressing I am in the mood for, it will probably be ranch.
Thursday
Lunch: Keto Cheese Chips and Chunky Avocado Dip
Dinner: Grilled Lettuce wrap Burgers, mozzarella and tomatoes salad and a veggie
Friday
Lunch: Keto Cheese Chips and Chunky Avocado Dip
Dinner: Cajun Chicken Wings and parmesan asparagus
Saturday
Lunch: We will be out and about all day so we plan to eat out. Check out the places to eat out and stick to keto below. If you are going to be dining out at all during the week, be sure to also check out the best keto choices when dining out and the best keto fast food options.
Dinner: Lemon Garlic Chicken
Don't miss new recipes!
If you are not yet following me on facebook, head on over here and join us on the Keto and Low Carb facebook page, where we share lots of tasty recipes everyday and that is the first place we share new recipes when we post them! Be sure to follow on Pinterest too!
Keto Restaurant Guides
Tasty Keto Recipes you will love!
20 Keto Casserole Recipes – Casseroles make dinner time easy! These Keto Casserole Recipes are ones my whole family loves!
Keto Seafood Recipes – 20 Keto seafood recipes that are totally amazing! All of these seafood recipes are easy to make and taste great!
Keto Chicken Recipes – Over 30 Keto Chicken Recipes that are easy to make! You will never be bored making keto chicken recipes with this list!
Keto Chicken Bacon Ranch Recipes – If you love the chicken bacon ranch flavor combo then you will love this awesome keto recipe list!
Keto Spaghetti Squash Recipes – Spaghetti squash is such a tasty veggie, add in the different ways of cooking and making spaghetti squash with these recipes and your whole family will love spaghetti squash!
Keto Breakfast Recipes– Stuck on what to eat for breakfast? There are a lot of tasty Keto breakfast recipes (not just eggs) that are super tasty!
Keto Instant Pot Recipes – Tasty Recipes that you can cook quickly in your instant pot!
Keto Soup Recipes – Soup is great for lunch or dinner, Plus it is perfect on chilly days too!
Keto Shrimp Recipes – If you love shrimp then you want to make sure you check out this tasty list!
Join the newsletter
Subscribe to get our latest recipes right in your inbox every time we post a new one!