Looking for tasty and amazing low carb shrimp recipes that the whole family will love? Then you are going to LOVE these low carb shrimp recipes! 
Shrimp is the perfect protein whether you are eating low carb, keto or even Weight Watchers! Shrimp is high in protein, low in fat and has only 1 carb per serving! Oh and we can not forget that shrimp is also SUPER tasty too! 
Low Carb Shrimp Recipes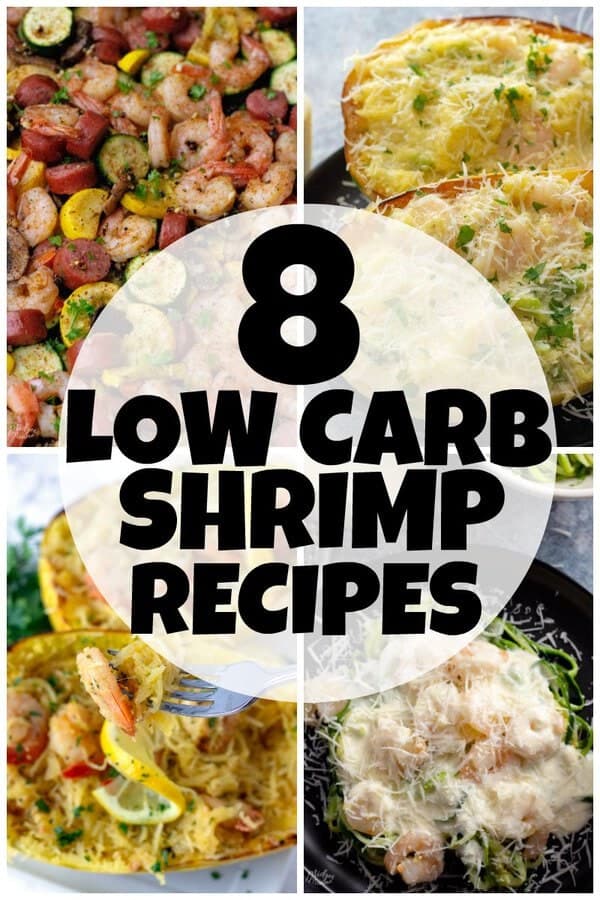 Low Carb dinner recipes with Shrimp
Now I can totally go for some steamed shrimp and be totally happy. However there are also many times that I am really wanting to have a tasty shrimp dinner recipe. These low carb dinner recipes with shrimp will totally help you have a tasty dinner and one that is on plan.
When eating low carb or keto, having a protein source that is healthy for you is essential. Shrimp is great for creating low carb dishes because it is versatile on top of being super tasty and healthy! 
For most people, shrimp feels like they are eating a treat or eating out and that makes them feel even more satisfied even when eating a low carb shrimp recipe.
There are many foods that you might miss that are not approved for a low carb or Keto diet and feel like you are missing out. Shrimp is the perfect ingredient to make you feel like you are not missing anything when it comes to tasty food.
While most people think of low carb food like chicken, beef or pork to focus their meals on, they tend to forget some of the tastiest choices! Shrimp, as well as other seafood, are great low carb options, we eat keto seafood recipes as often as we can. We love keto seafood recipes so much and they are so healthy for you!
You can change up many dishes you already make by changing the meat in the dish to shrimp. shrimp can totally change the recipe and create a different dish completely.
Shrimp doesn't have to be an expensive protein option, there are plenty of sales that you can stock up on it with and toss it in the freezer. Whenever possible look for local seafood, that tends to be cheaper.
Fresh or Frozen Shrimp?
If you live in a landlocked area and do not have access to a fish market your best bet will be the grocery store. Check your grocery store seafood department, if it doesn't have inexpensive shrimp available, you will be able to find some in the frozen food aisle. Frozen shrimp is just as healthy and nutritious as fresh shrimp. Fresh shrimp or frozen shrimp will work perfect for any of these low carb shrimp recipes, just make sure that you are not buying precooked shrimp.
8 Tasty Low Carb Shrimp Recipes
When creating your low carb menu plan, using these low carb shrimp recipes is a great way to know how many carbs you will be having. These low carb shrimp recipes will help you have a diversified menu plan and one that is super tasty too. This list of Low Carb shrimp recipes will help you have a variety of meals to choose from so you are not eating the same thing, night after night. People who have a variety of food chooses have a higher success rate at sticking to their diet choices.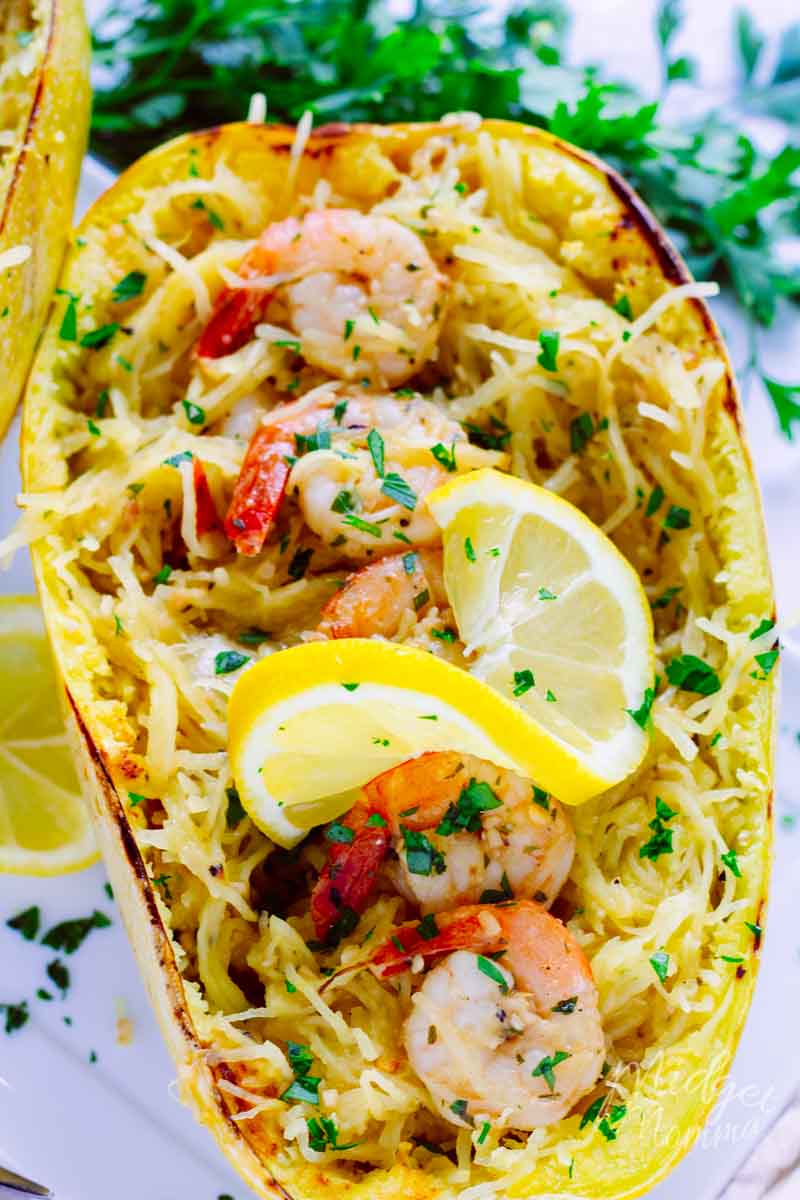 Shrimp Scampi Spaghetti Squash. This low carb Shrimp Scampi Spaghetti Squash Recipe is the perfect healthier alternative to the shrimp scampi pasta dish and easy to make!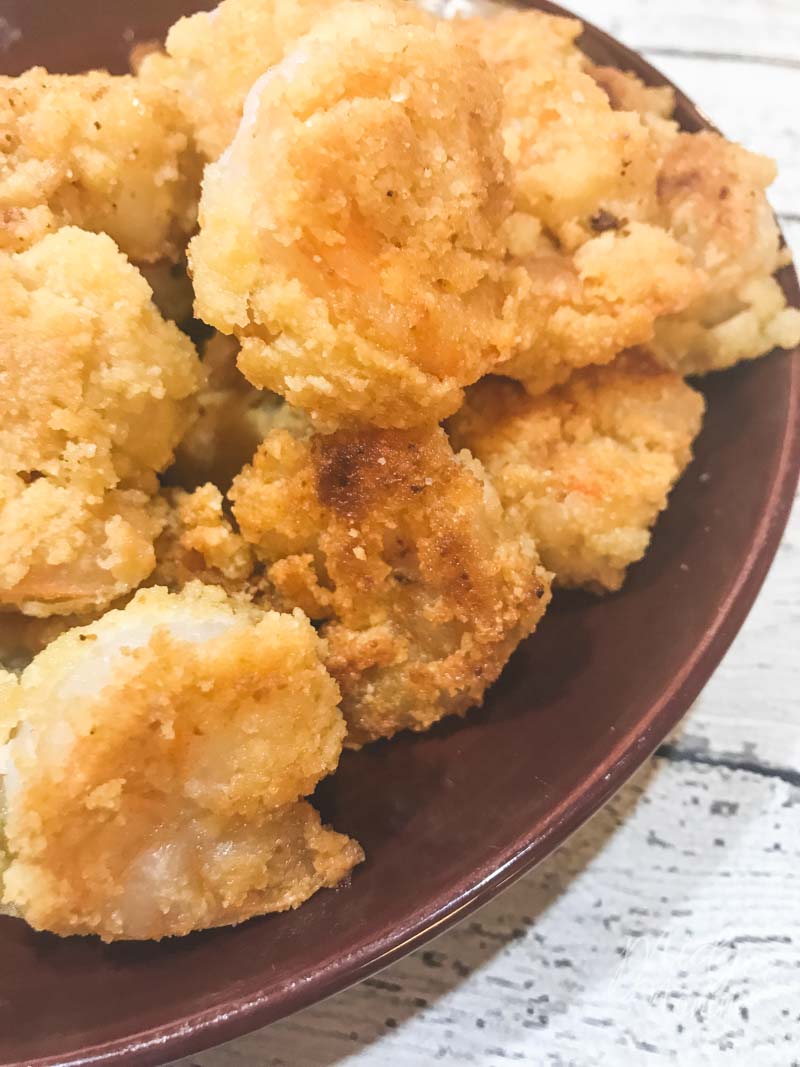 Keto Fried Shrimp. Wanting Keto fried shrimp? You can totally make it Keto and Low Carb friendly using Almond Flour!
Lemon Garlic Shrimp. This quick and easy baked Lemon Garlic Shrimp recipe is the perfect easy dinner recipe. Just a few minutes of prep and a few minutes of cooking and dinner is done!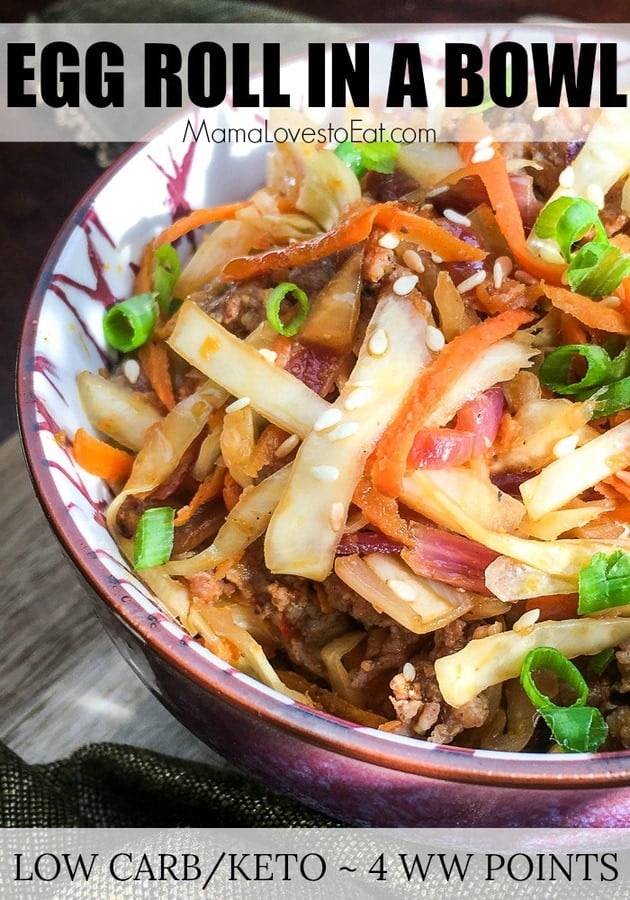 Shrimp Egg Roll in a Bowl. Shrimp Egg Roll in a Bowl is the perfect Keto dinner! By eliminating the wrapper of the egg roll, you now have a low carb egg roll / keto egg roll.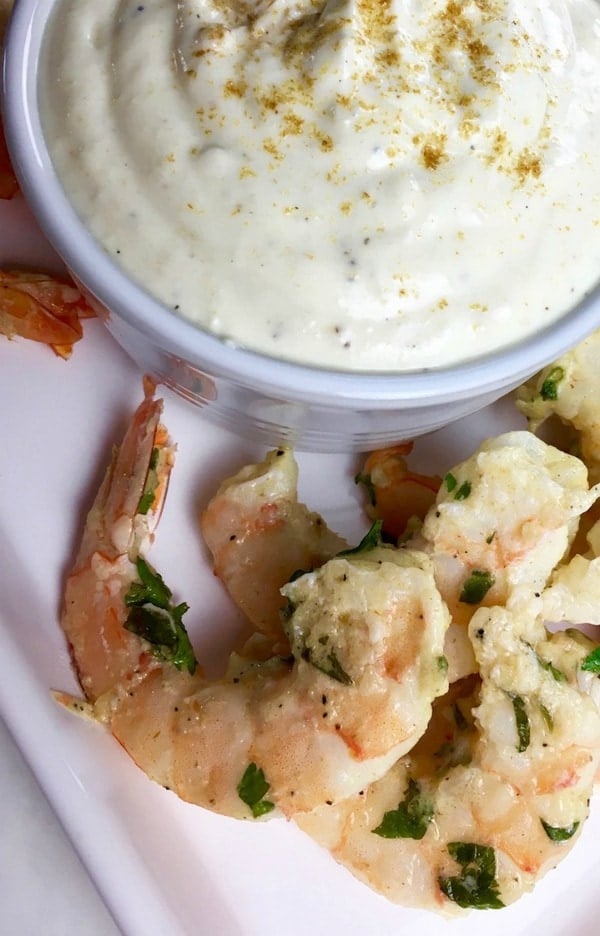 Garlic Parmesan Shrimp. This Low Carb Garlic Parmesan Shrimp recipe is so good, you will want to make it all the time.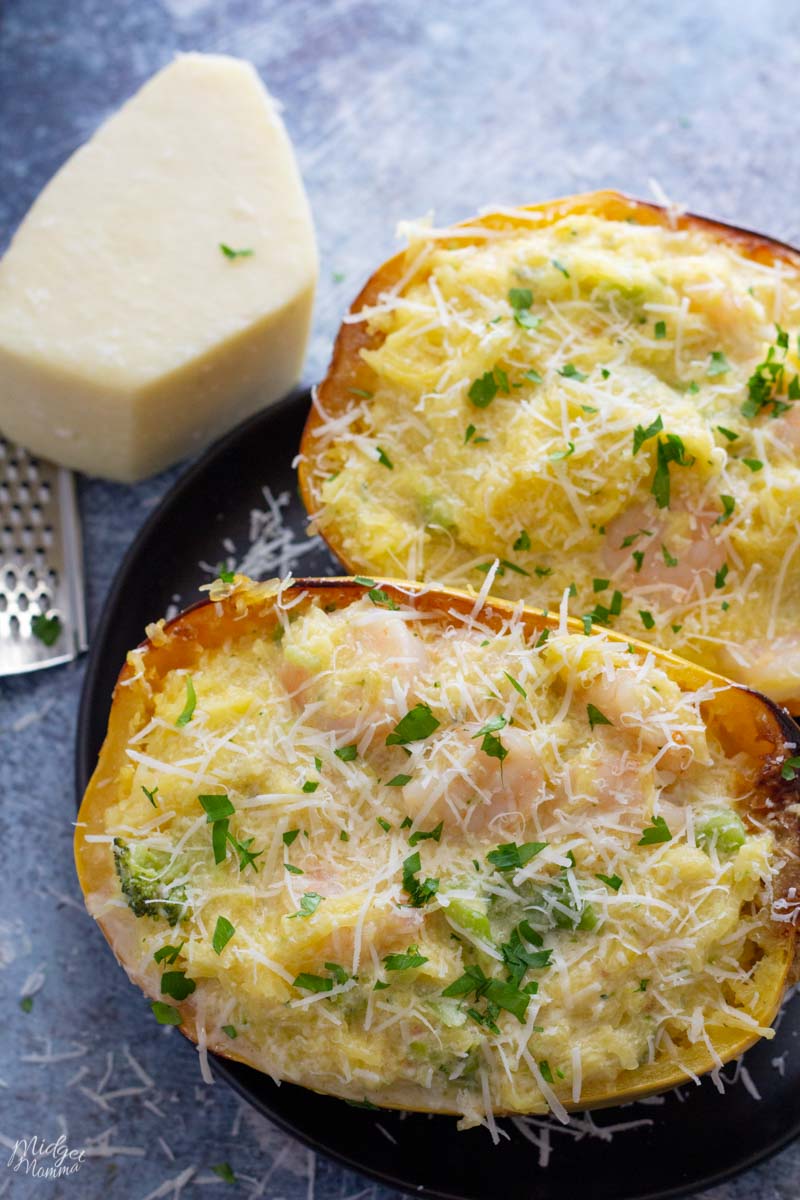 Spaghetti Squash Alfredo with Shrimp. This Spaghetti Squash Alfredo with shrimp and broccoli is the perfect low carb comfort food for anyone who loves Alfredo!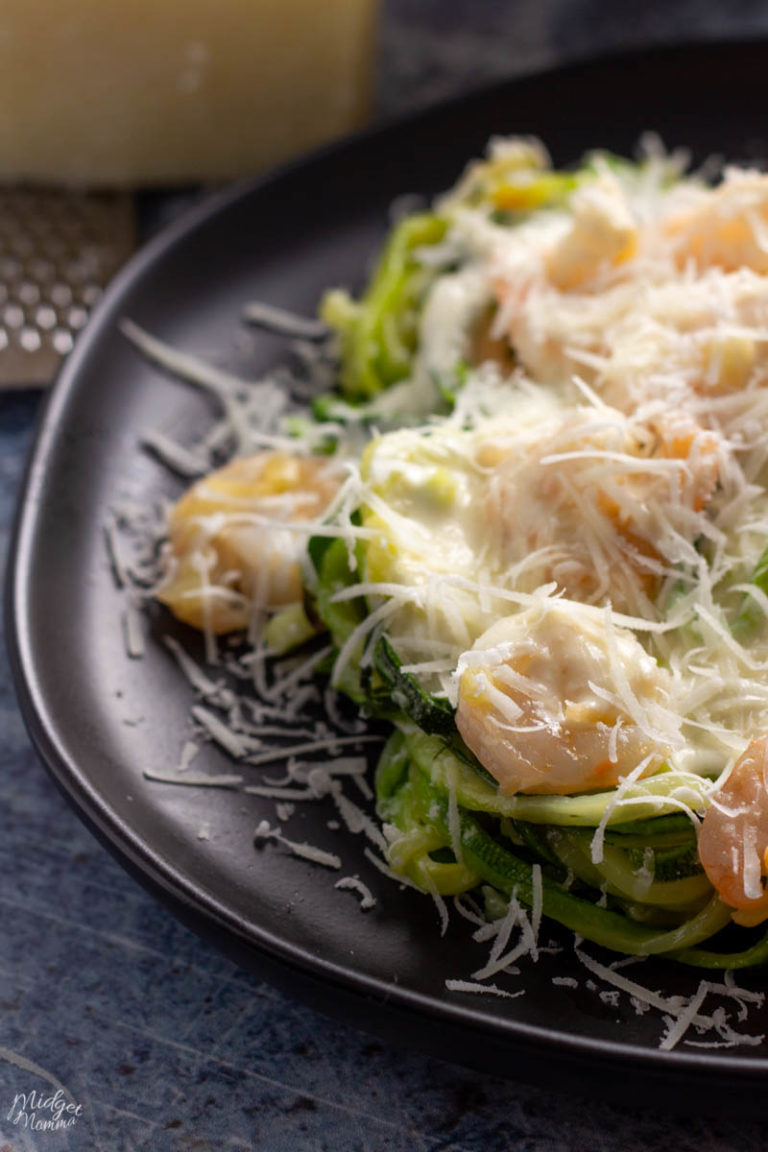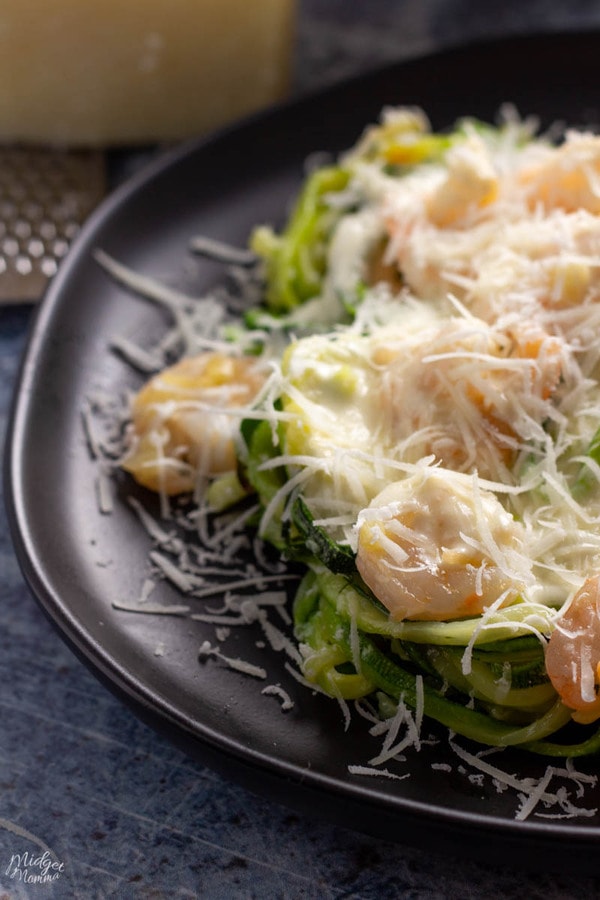 Shrimp Alfredo Recipe with Zoodles. This Shrimp Alfredo Recipe With Zoodles is the perfect low carb and keto option to the amazing Shrimp Alfredo Pasta that so many of us love.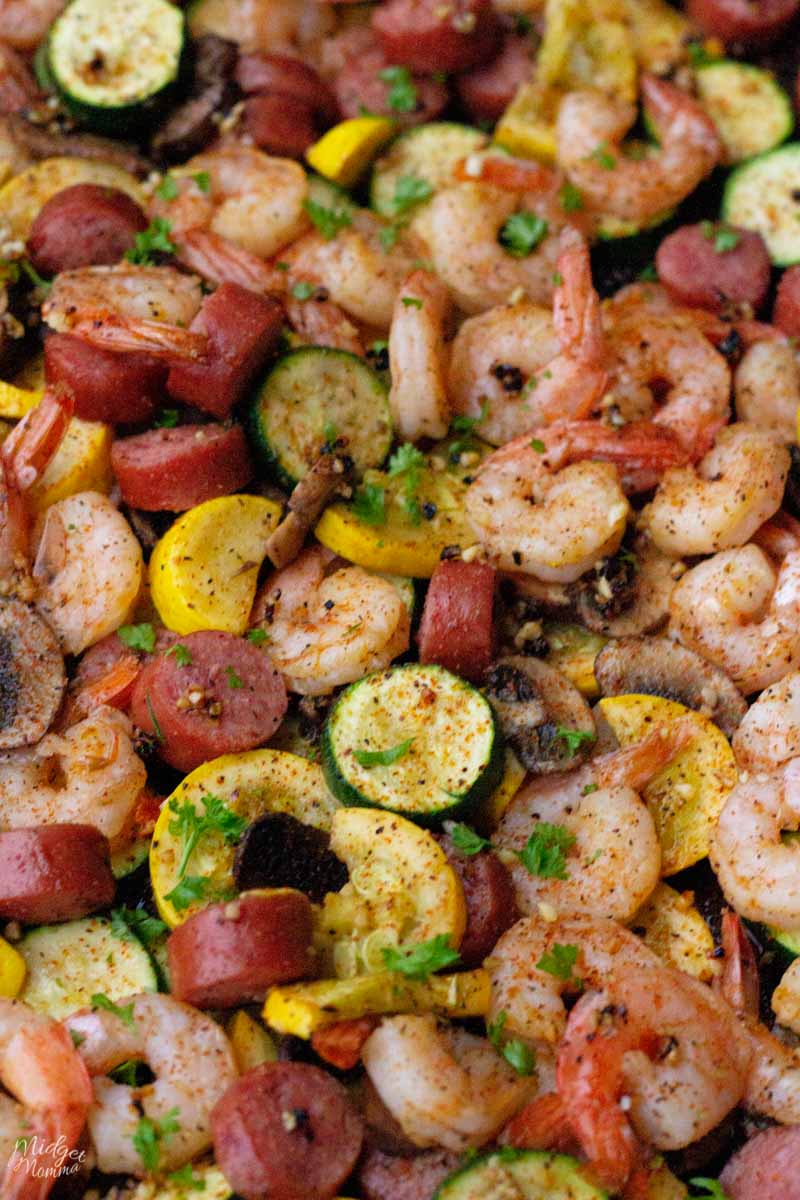 Low Carb Cajun Shrimp Boil. A tasty twist on the traditional Shrimp Boil, this Low Carb Sheet Pan Cajun Shrimp Boil With Sausage & Veggies is for sure a crowd pleaser.
Keto and Low Carb Diet Tips
Tasty Keto Recipes you will love!
20 Keto Casserole Recipes – Casseroles make dinner time easy! These Keto Casserole Recipes are ones my whole family loves!
Keto Seafood Recipes – 20 Keto seafood recipes that are totally amazing! All of these seafood recipes are easy to make and taste great!
Keto Chicken Recipes – Over 30 Keto Chicken Recipes that are easy to make! You will never be bored making keto chicken recipes with this list!
Keto Chicken Bacon Ranch Recipes – If you love the chicken bacon ranch flavor combo then you will love this awesome keto recipe list!
Keto Spaghetti Squash Recipes – Spaghetti squash is such a tasty veggie, add in the different ways of cooking and making spaghetti squash with these recipes and your whole family will love spaghetti squash!
Keto Breakfast Recipes– Stuck on what to eat for breakfast? There are a lot of tasty Keto breakfast recipes (not just eggs) that are super tasty!
Keto Instant Pot Recipes – Tasty Recipes that you can cook quickly in your instant pot!
Keto Soup Recipes – Soup is great for lunch or dinner, Plus it is perfect on chilly days too!