We love having fun with our elf on the shelf and have lots of ideas here on Midgetmomma.com. This easy elf on the shelf idea is one that kids will love, hiding elf on the shelf in a balloon!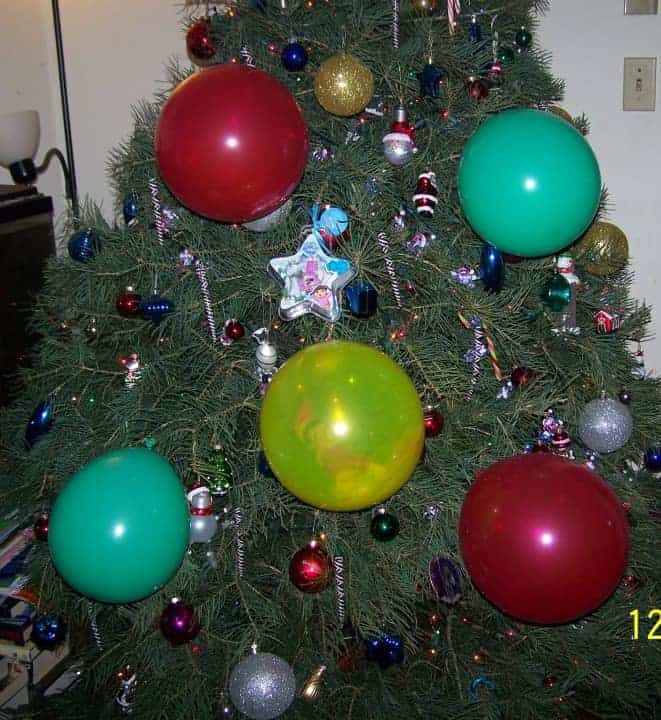 How to Put Elf on the Shelf in a Ballon
When you are putting your elf in a balloon you can hide the balloon somewhere in the house or you can decorate the tree with other balloons and the balloon with the elf on the tree. This easy elf on the shelf idea is one of my kids favorites.
Supplies needed to Put Elf in a Balloon
How to Put Elf in a Balloon
Fold the elf in half.
While the elf is folded in half stretch the opening of the balloon.
Starting with the tush portion of the elf, slide the balloon over the elf until all of the elf is inside the balloon.
Once the elf is inside the balloon blow up the balloon like normal and tie off the end so it stays inflated.
More Elf on the Shelf Toys Traditions
There are so many fun things to do with the Elf on the Shelf toys during the holiday season! Check out some of our favorite ideas and tips below!
If you need an elf, you can get an elf here. Plus you can get TONS of super cute outfits that you can buy for your elf here.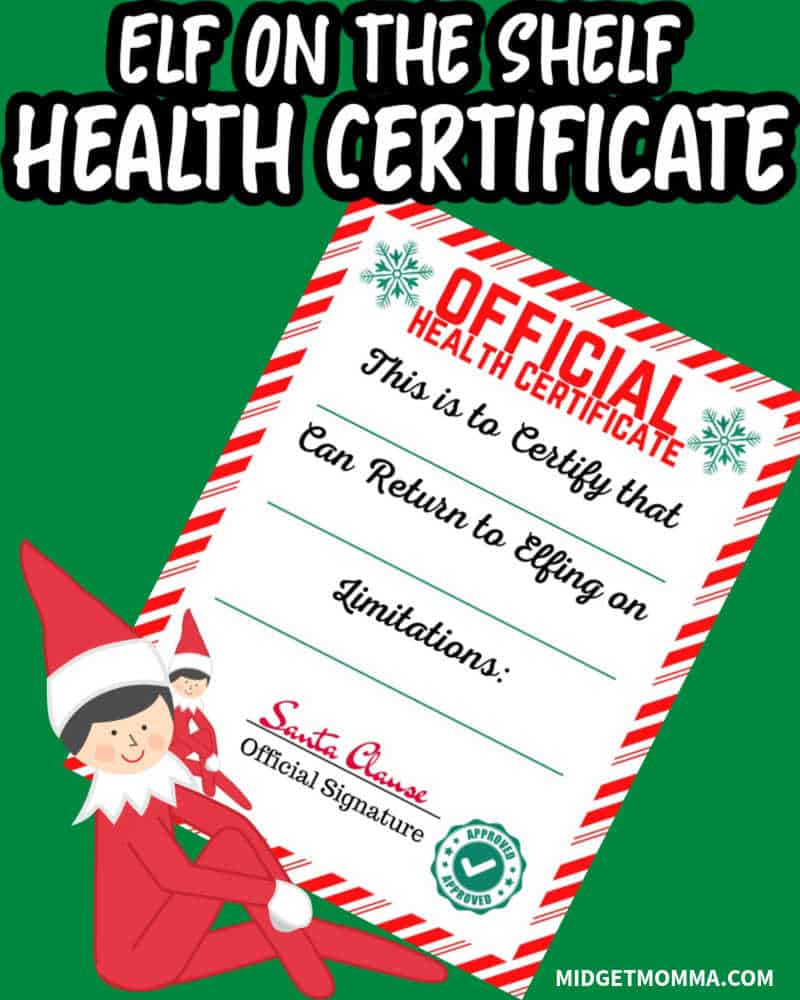 New for this year! Elf on the Shelf Heath Certificate! Grab it to show your Elf has a clean bill of health! Grab yours Here.
Elf on the Shelf Printables
More Christmas Fun for Kids
There are so many tasty Christmas treats that the kids will love and they are all perfect for any kids Christmas parties that you might have. Some of our favorite Christmas treats are Santa Hat Cupcakes and Whoville Cookies!
But you can check out the full list of Kid Friendly Christmas Treats and pick out your favorites to make with the kids!
If you are looking for cookie recipes we have you covered there too! Check out our Beautiful Christmas Sugar Cookies, and Christmas Tree Desserts!