If you have young kids then I am sure you have heard of the Pete The Cat books. If you have not, then I am going to highly suggest looking in to them. They are amazing books for kids, with great storyline and there are some really fun activities like this Pete The Cat Button Slime, an easy 3 ingredient slime recipe that you can make to have even more fun when reading the books.
Pete The Cat's Groovy Button Slime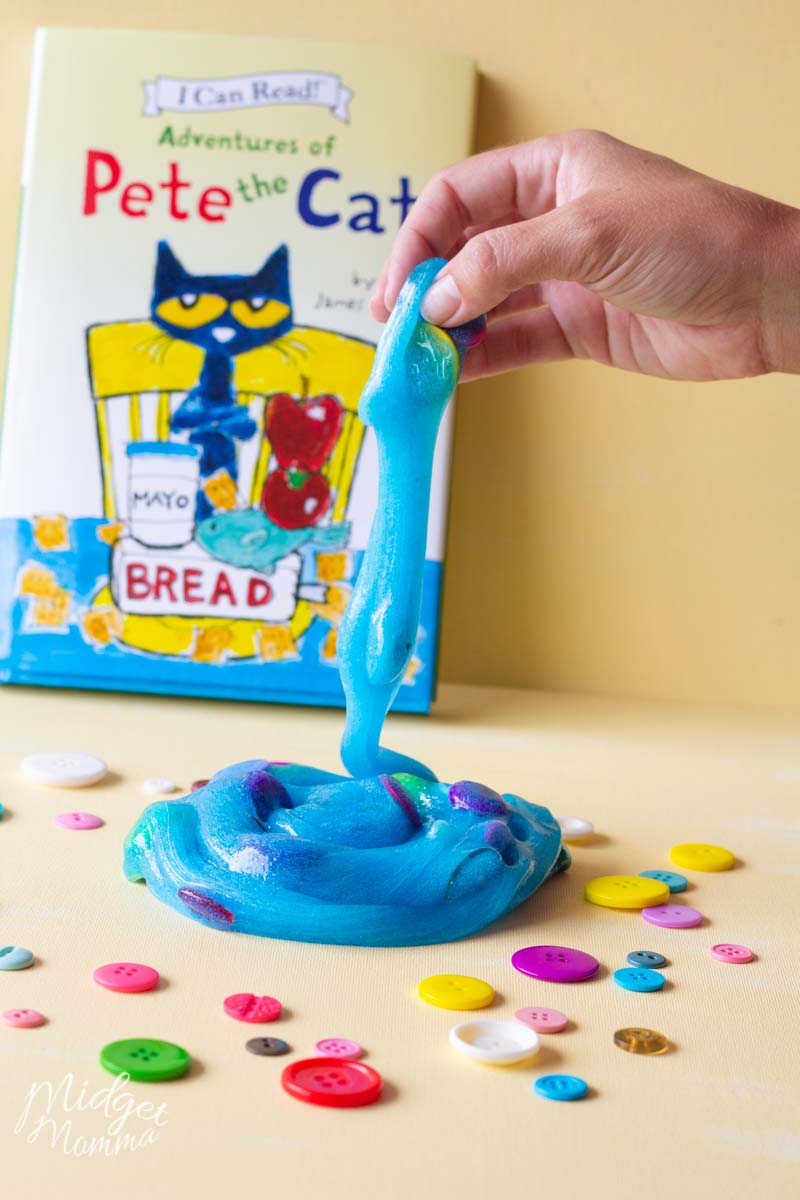 Pete The Cat activity
My son's favorite Pete the Cat book is Pete the Cat and his Four Groovy buttons. As you know we are big fans of slime, so as soon as he started talking about how much he loved the book, my mind went to creating an activity for him. If you are looking for a Pete The Cat preschool activity, this is the perfect Pete The Cat activity! You can have the kids make the slime or you can make it ahead of time and then have them add in the buttons on their own after reading the book.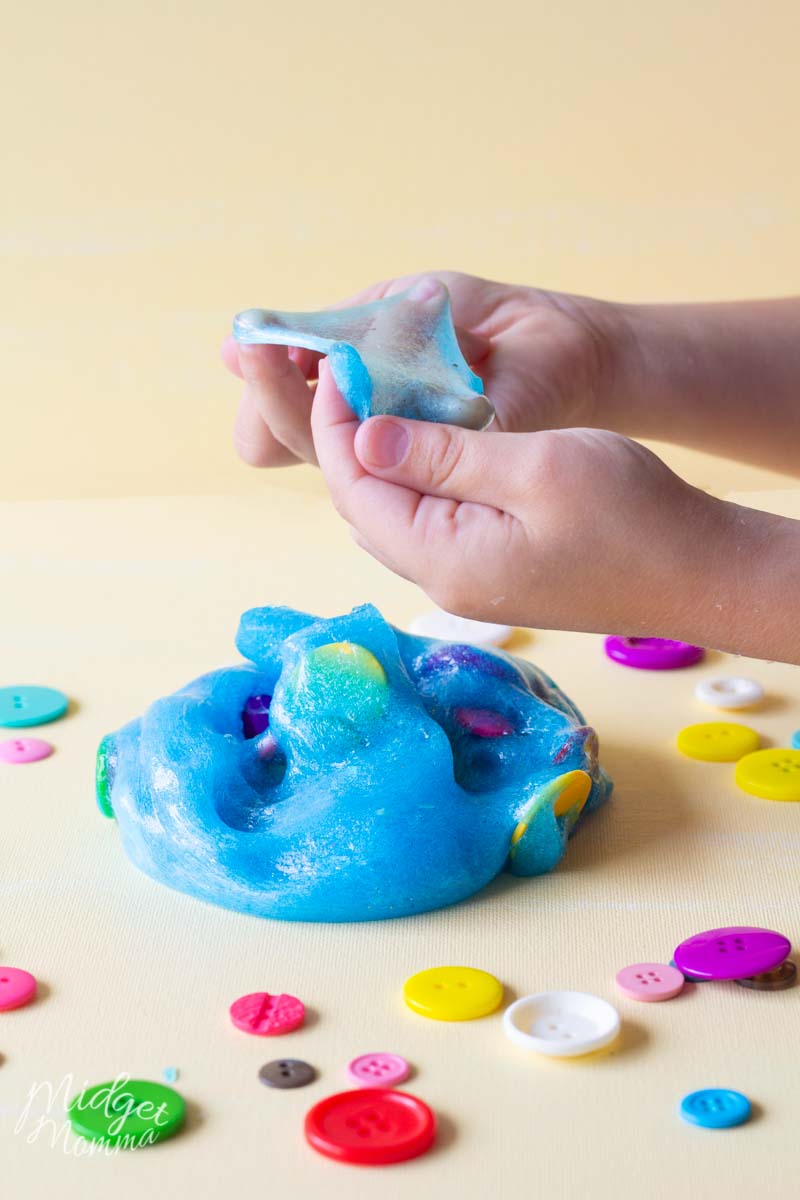 First thought for me was yes, button slime. We have made so many different slime recipes, but none of them have had button add ins. So the perfect combination was an easy slime recipe and then adding buttons.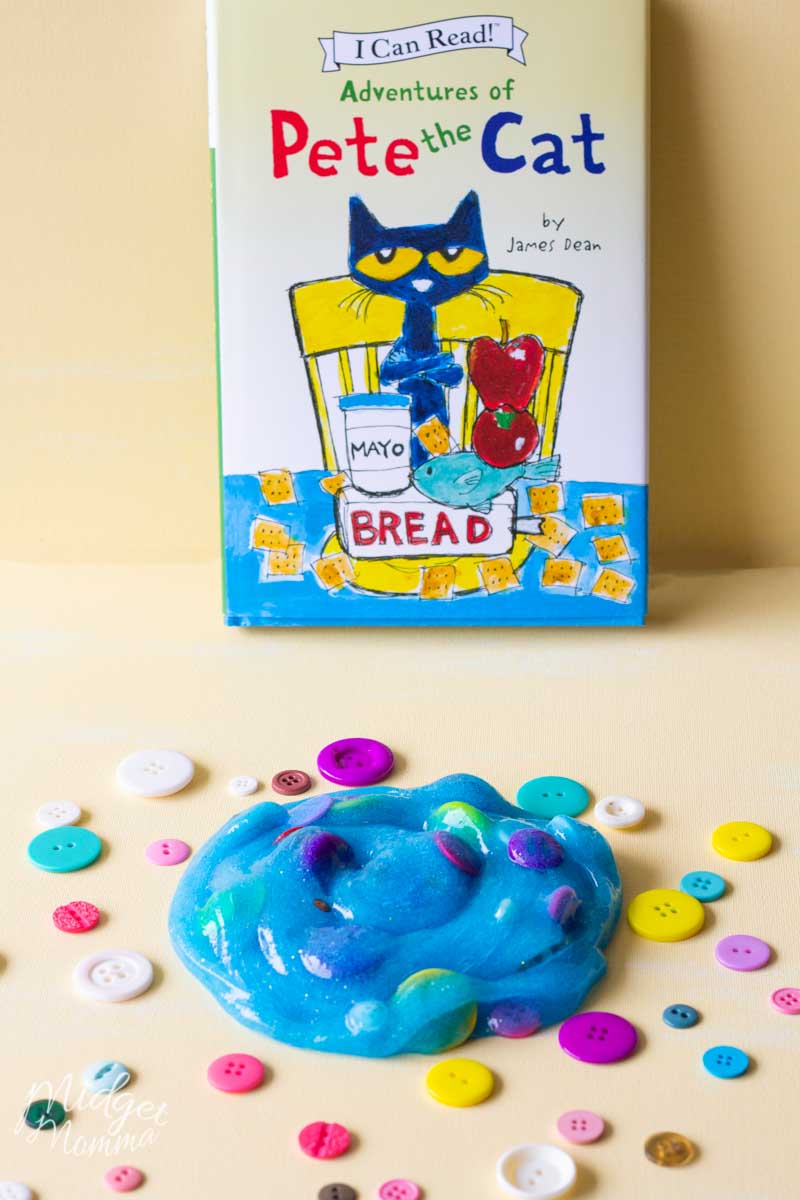 Easy slime recipe
This Pete The Cat's Groovy Button Slime is such an easy slime recipe, in fact is a 3 ingredients slime recipe and takes very little time to whip up.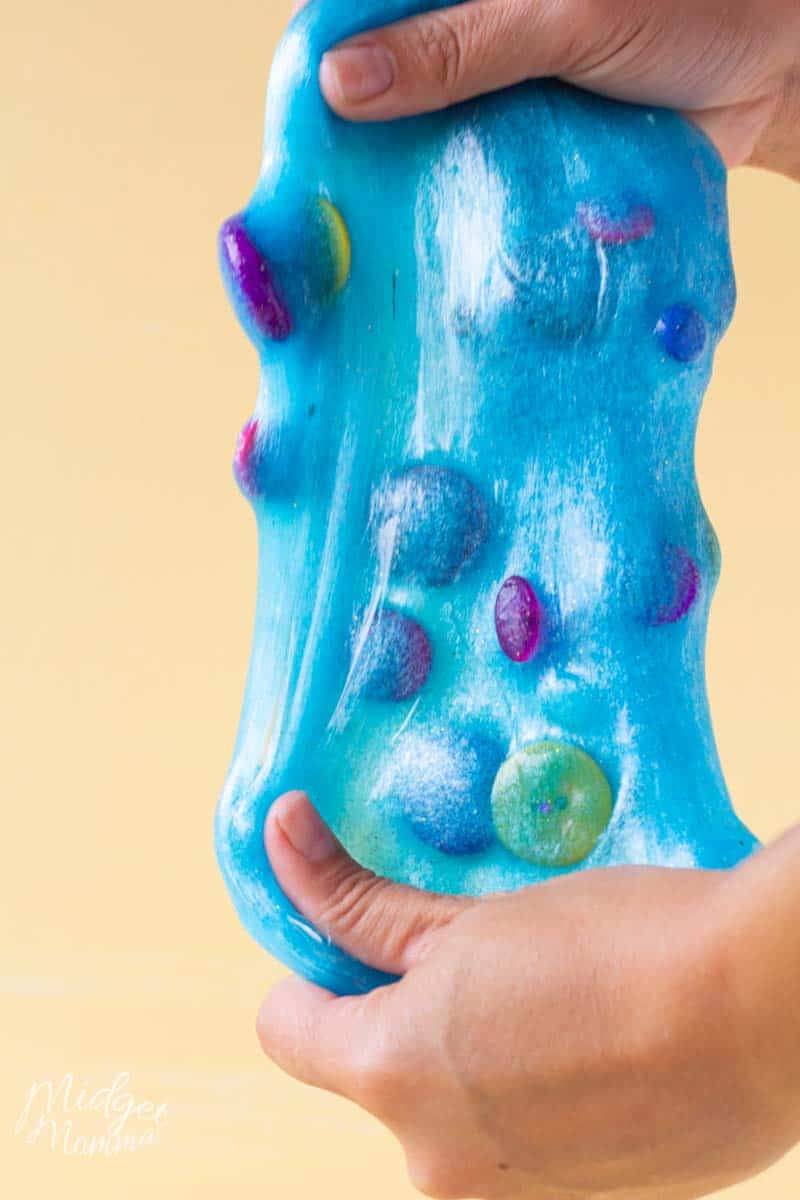 Best slime recipe without borax
When making slime with preschoolers I like to keep things as simple as possible. There are other slime recipes that you can make and then add buttons to, but they are a bit more complicated and I like things as simple as possible for the kids. If you are looking for the best slime recipe without borax for preschoolers this is it!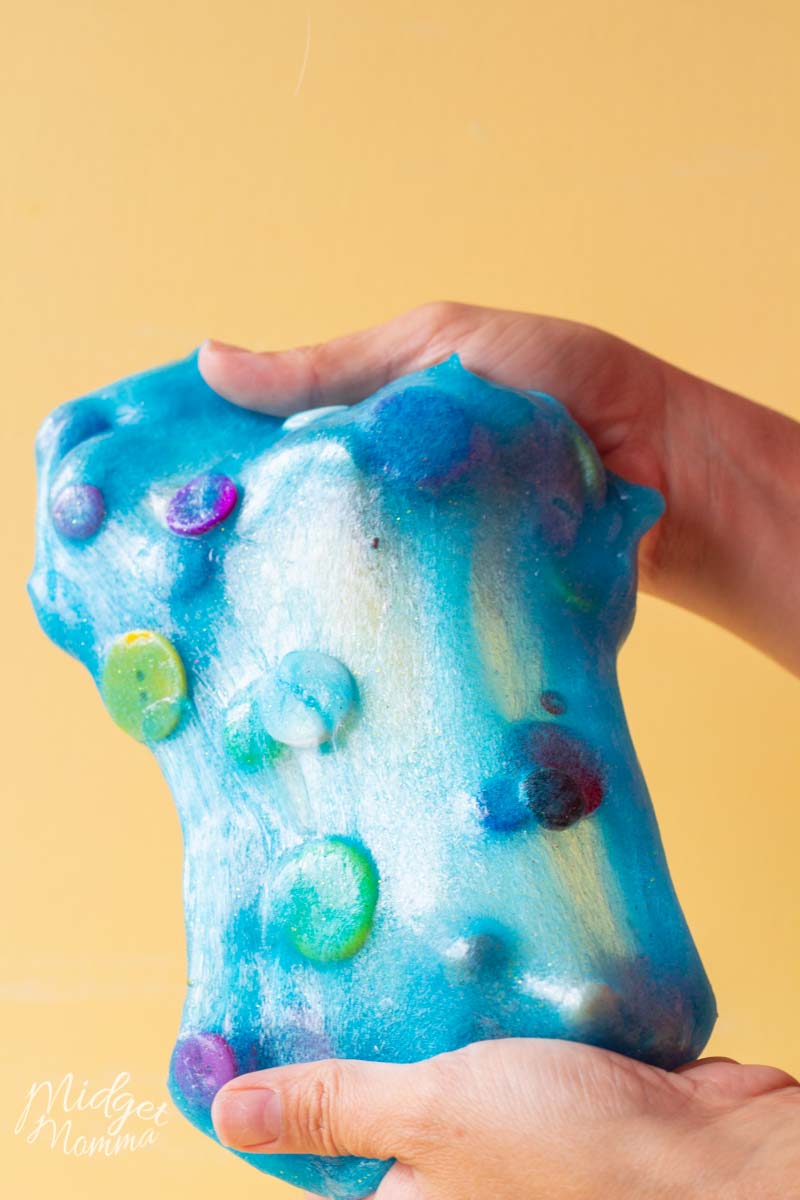 Making Slime Tips
When you make the slime with clear glue you need to slowly add in the contact solution because it can get to firm very fast. You want your slime to be slimy and not hard, so depending on temperature in your house, you may find that you need less contact solution then what we had to use to make ours. I like to put in half of the contact solution first, then add drops of contact solution as needed.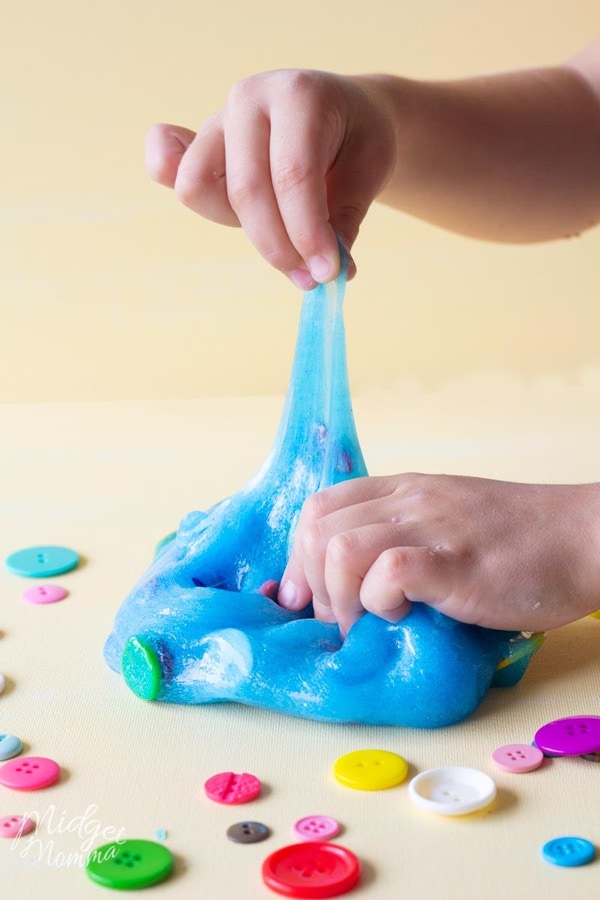 Clear glue slime also tends to leak water if it's left sitting out so make sure you put it in an airtight container. If your slime gets hard, you can place the container of slime in warm water for 30 seconds to soften it up and get it stretchy again.
How to Make Slime with Add ins
Pete The Cat's Groovy Button Slime Ingredients
4 fl oz Elmer's Blue Glitter Glue
1/2 Tablespoon of Baking Soda
1/2 Tablespoon of Contact Solution
Buttons

Pete The Cat's Groovy Button Slime Directions
In a medium mixing bowl stir together the glue and baking soda with a rubber spatula.
Stir in half of the contact solution and see if it is stiff enough if not add the remainder of the solution.
Take the slime out and begin kneading with both of your hands.
Once slime is slime, add in the buttons and mix them well through out the slime
Store in an airtight container when done playing.
More Slime Recipes to enjoy!
Join the newsletter
Subscribe to get our latest content by email.
This post may contain affiliate links. Please read my disclosure policy here