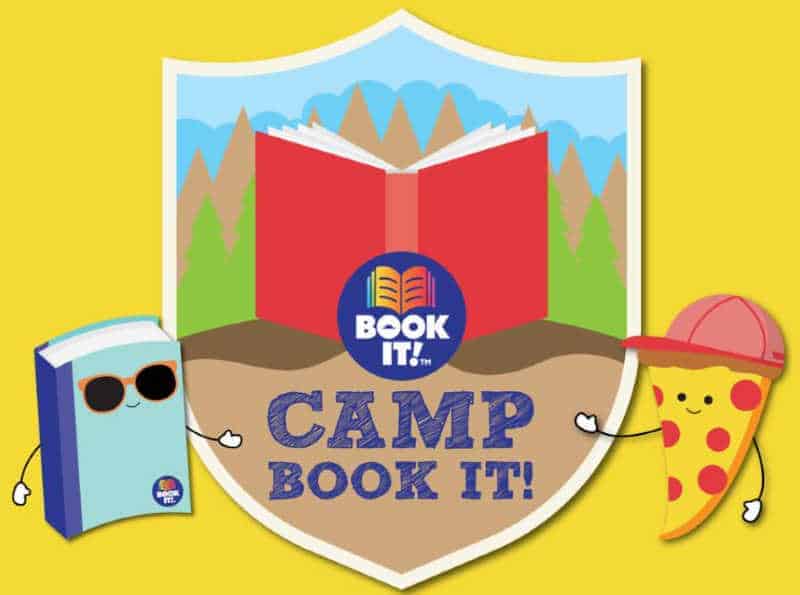 Pizza Hut Camp Book It – Get FREE pizza!
Another awesome Summer reading program for kids has been added to the list! For the first time ever, Pizz Hut is have a camp book it this summer! Once they reach their reading goals they will be rewarded with FREE Pizza from Pizza Hut! This is a great way to get the kids reading more this summer!  The BOOK IT! program is offered to students in K-6 grades (ages 5-12 years old).
The goal of Book-It is to get kids reading more, every day when your child reads for 20 minutes or more, you log in and track their progress. When they reach the monthly goal they will get the Free Pizza reward as a digital certificate. Digital certificates, can be redeemed by parents for dine in, carry-out or delivery and online.
How Camp Book-It Works
Head on over here and sign up.
Track and reward your kids' reading for June, July and August in the digital dashboard.
When they meet their monthly reading goal (20 days of reading for 20 minutes), they'll receive a free one-topping Personal Pan Pizza® from Pizza Hut!
More Summer fun for Kids!
If your kids love slime, then make sure you check out this post on how to make slime without borax.
Check out the FREE Summer Activities for Kids, for even more FREE summer fun!
You will also probably love this Summer Rules List Printable – it is a great way to help keep the kids from spending to much time on electronic devices.
Also don't miss the Barnes and Nobles Summer Reading program where kids can get FREE Books and the Kids bowl FREE Program – the kids can bowl for FREE all summer long!
If you are looking for more summer fun ideas Make sure you also check out the 100+ Fun things to do with kids this summer.
My kids love the FREE Home Depot Kids Workshops for kids too!
Make some Puffy Sidewalk Paint! This is sooo much fun to do with the kids!