Free educational resources for kids are abundant online and this list of Free educational things for kids will help you find just about anything that you are looking for to keep the kids learning.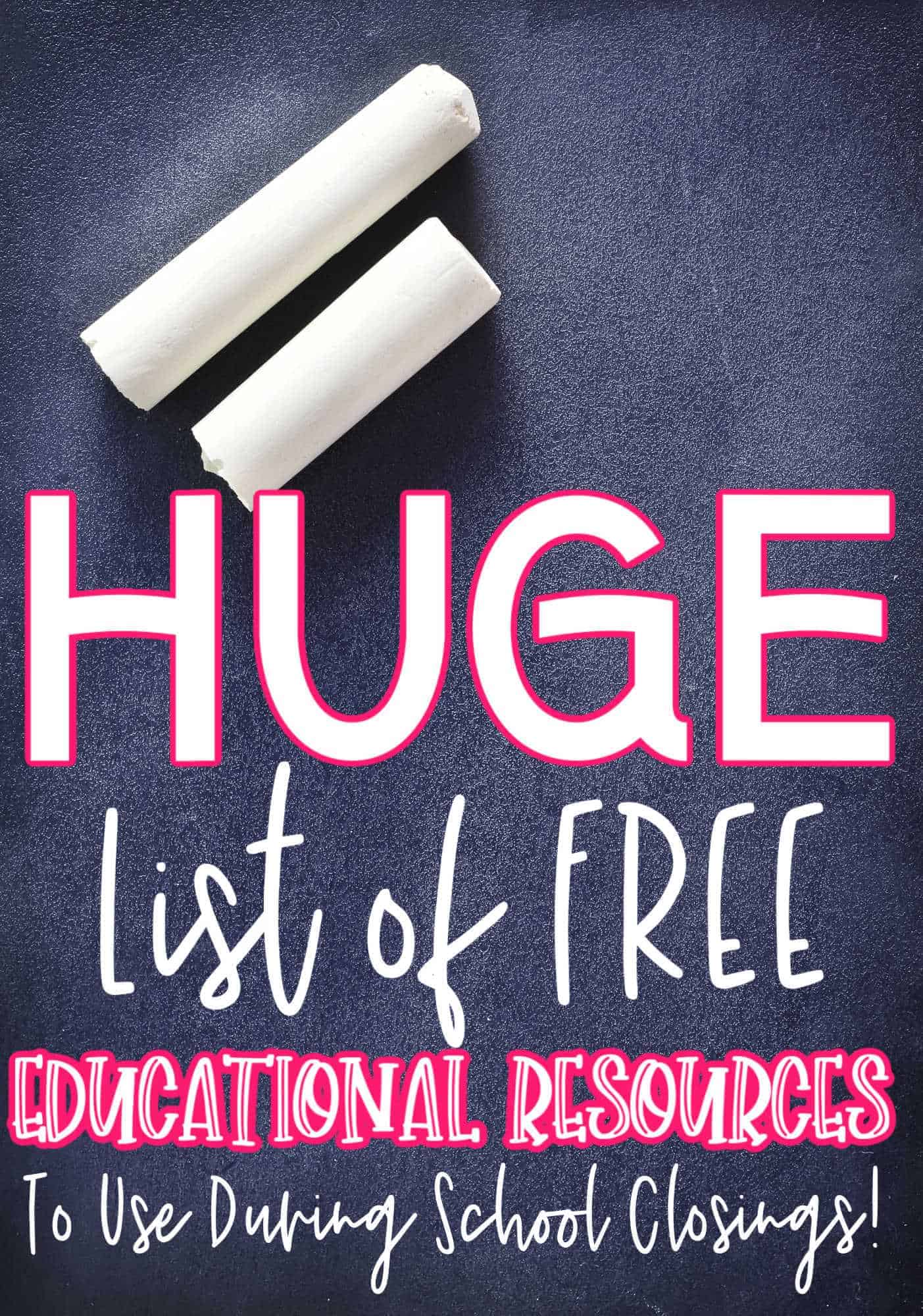 Free Educational Resources
As a homeschool family I have been utilizing free online resources since we started out on our homeschool journey 3 years ago. Since schools across the country are shutting down I thought it would be a good idea to round up the free educational resources that we use and I know of to help anyone who wants to keep their kids learning while they are home.
Free Virtual Tours
Free Online Educational Resources
Backpack Sciences.
This is a free video series on how to teach science without the overwhelm. Check it out here.
Bunk History. 
Digital archive of a variety of media produced about current events, public history and government. Bunk shows connection both spatially and across historic eras. Check it out here.
[convertkit form=726113]
BrainChild
Brainchild makes science fun, cool, and accessible to everyone!  Each episode tackles a topic that's important to kids (and adults!) with comedy, experiments, and interactive games. Plus there are free teacher and student activity printables.
Delta Math.
Delta Math is a free website for teachers and students covering a wide range of math content from middle school through AP Calculus. Check them out here.
Discover K 12.
Discovery K12 provides a complete online curriculum for pre-k to 12th grade. All main subjects are covered, plus extra curriculum courses. Check them out here.
Duolingo.
Kids can learn a new language for FREE! The base content to learn foreign languages is always free. There are some additional paid options as well. Check them out here.
Future Learn.
Free to access 100s of courses, only pay to upgrade if you need a certificate in your name (own account from age 14+ but younger learners can use a parent account).Check them out here.
iCivics
iCivics, inc. is a non-profit organization in the United States that provides educational online games and lesson plans to promote civics education and encourage students to become active citizens. Check them out here.
Khan Academy.
There are online classes that kids can take in many subjects and they are 100% FREE. From science classes, to math and more all you have to do is make an account and then your kids can take the classes that they want to.
If you have a preschooler, check out the Khan Academy Kids app. It is FREE just like Khan Academy but geared towards the younger kids.
Check out Khan Academy Kids app here and Khan Academy here.
Learn about Disney Imagineering
'Imagineering in a Box' is a free online program that brings together the diverse talents of Disney Imagineers around the world for a one-of-a-kind learning experience and is part of Disney's commitment to helping today's youth create the future they imagine.
Speaking of Disney, watch some Disney Movies, including Educational Disney Movies that are super fun and the kids won't even realize that they are learning while watching them!

Scholastic 20 Days of Learning at home.
20 Days of lessons for kids grades preschool – 6th grade. Each day has a different learning activity that is 100% Free. To get started go here and set up the FREE account for Book Flix and Watch & Learn Library using username: Learning20 and password: Clifford 
SEPUP
Free science simulations, scientist profiles, and other digital resources for middle school science and high school biolgy. No log in required. Check them out here.
Typing Club
Head on over to TypingClub.com and the kids can learn to type for free! Check them out here.

FREE Homeschool Curriculum Sets
The Good and the Beautiful
A full homeschool curriculum that is FREE for grades 1-8. They offer free course sets that combine and thoroughly cover phonics, reading, writing, spelling, literature, grammar, punctuation, art, and geography—all in one easy-to-use, beautiful course. Check them out here.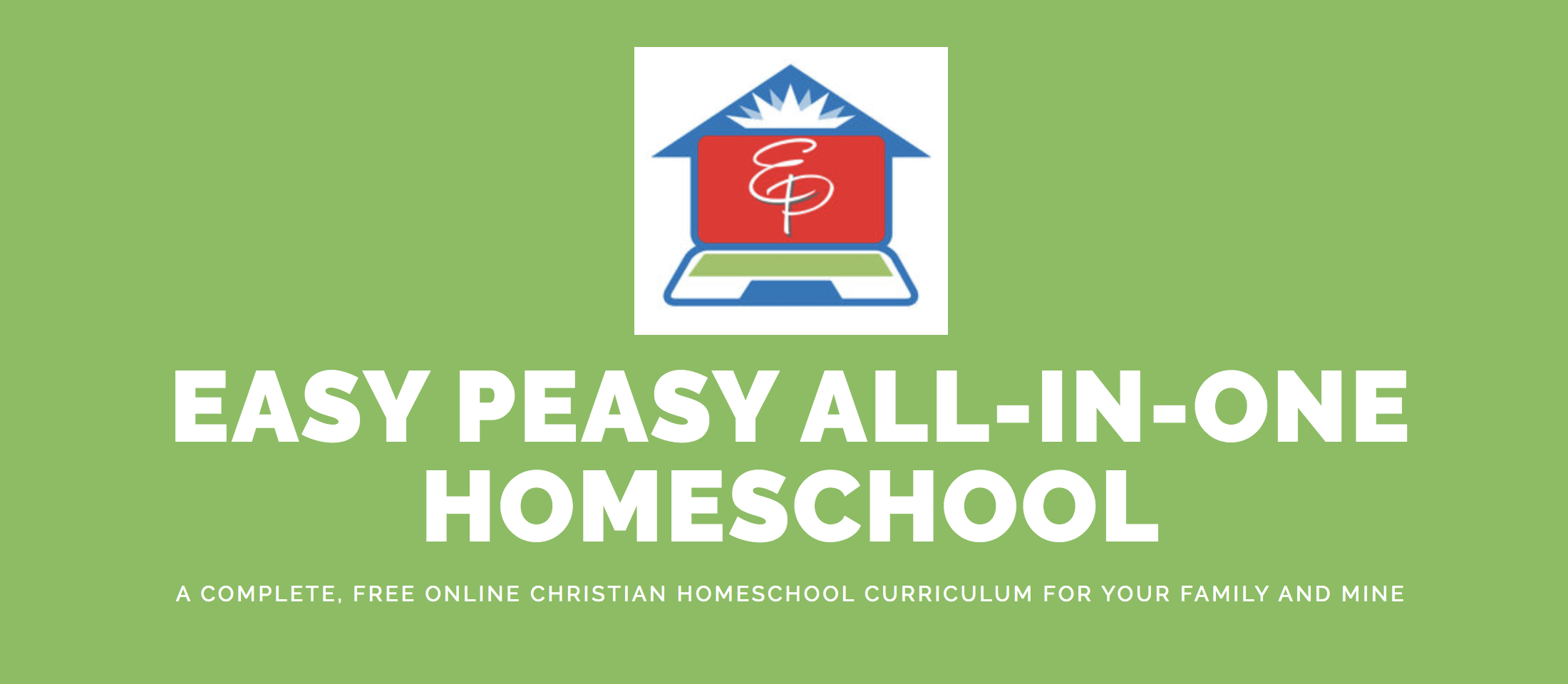 Easy Peasy All-In-One Homeschool
Full online and at home homeschool curriculum for kindergarten thru high school. Each day has lessons and resources for each class your child takes. Check them out here.
FREE Educational Printable Worksheets For Kids
Teachers Pay Teachers.
There are what seems like endless options on Teachers Pay Teachers for printable worksheets and lesson studies. There are many that are free to download and print along with many that are available to pay for as well that are all relatively cheap. These worksheets and lessons plans are made by teachers and are used by teachers but you do not need to be a teacher to make a free account.

Edmentum
Edmentum is offering learning work packets for Core Subjects for grades K-12. Check them out here and print the grades your kids are in.

Get a FREE Year of Study Island when you head on over here and use code EdmentumSupport2020 . This code can be used for individual or gamily plans.
Classroom Cereal.
Grammar practice in with printable short stories. There are 20 stories, each having five parts and is on its own ready-to-go PDF worksheet. Kids read the stories, in sections, edit the grammar and then parent checks the work. The 5 parts of the story come together to form one story. Print the lessons out here so you have FREE Grammar lessons for the kids!
Curriculum Associates.
Free Reading and Math printable activity packs for grades K-8th grade, available in English and Spanish, Plus guidance for teachers and families to support learning at home. Check them out here.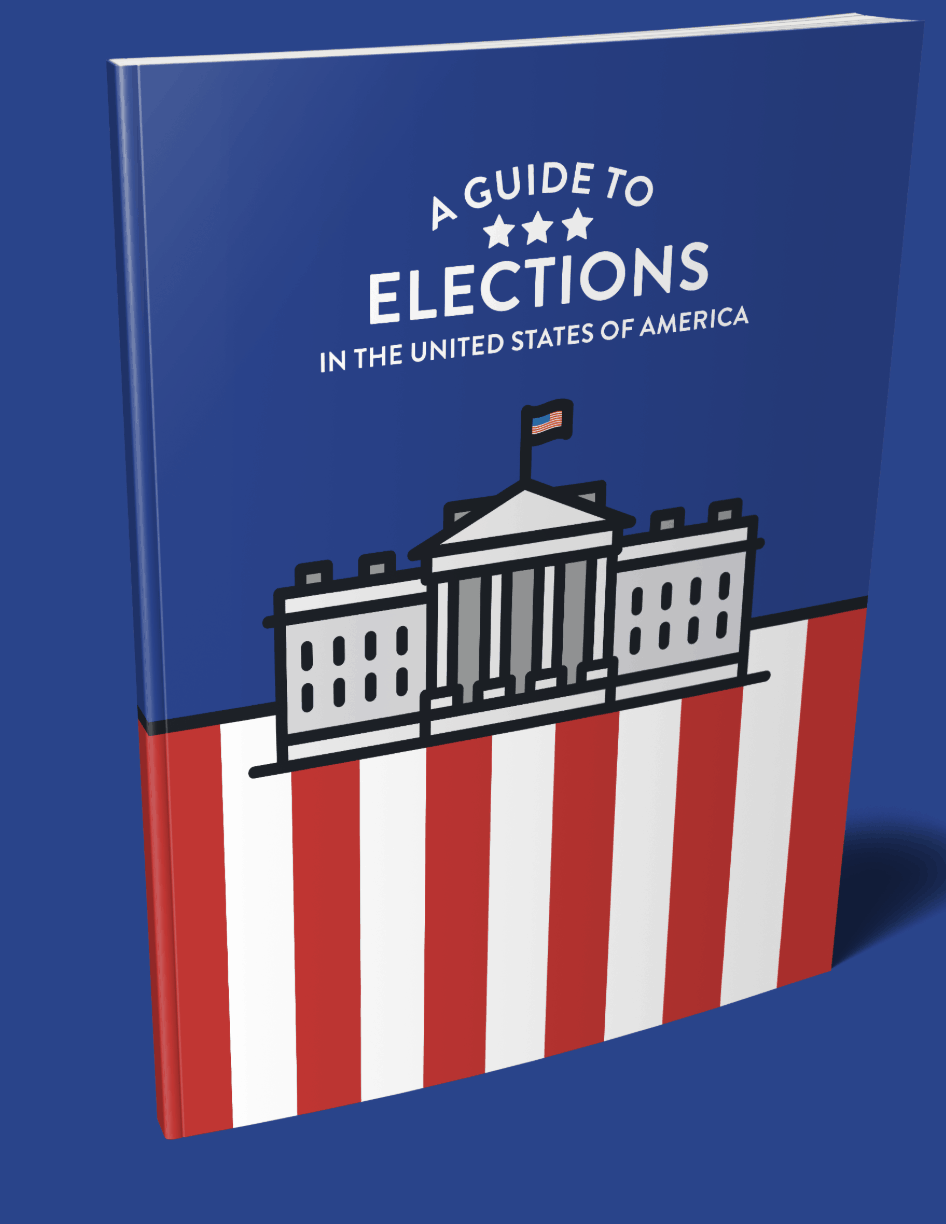 SonLight Election Day Unit Study
Free download of a full election day study unit. Use this free unit study to introduce your children to the presidential election process in a simple, thorough way. Get it here.
KidZone
Kid Zone is a HUGE Resource of FREE educational printables that also have the answer keys for the parents. They have educational worksheets for grade k-5 for subjects including, animals studies, math, Geography, Language Arts, Science and History. Check them out here.
FREE Educational Resources During COVID-19 School Closures
BetterChinese. 
BetterChinese is offering 30 days of free online access for schools and individual learners, K through College. You will get 20 lessons for FREE! Check them out here.
Deck Toys.
FREE 3-month access to our domain-wide Pro Plan to all schools and institutions in view of COVID-19. Check them out here.
ESL Library.
FREE educational lessons on Pandemics and The Coronavirus are free for non-members. Check them out here to make your free account. Then grab the Pandemics Lesson plan here and the Coronavirus lesson plan here.
RosettaStone
Rosetta Stone is Free for students for the next 3 months. Head on over here to get your free 3 months.
With free access to Rosetta Stone for Students:
They'll learn through immersion, making their new language accessible whether they are in kindergarten or prepping for college
They'll get instant feedback on their pronunciation
You'll be able to see how they're coming along with progress data and printable reports
Everydae
Everydae is the online SAT math prep program that teenagers actually want to use. 10-minute micro lessons match busy schedules. Built by industry experts. 17+ years industry experience. 100% free while schools are closed! (normally $19/mo). Use the code HOMEPREP and sign up here.
Fluency & Fitness
Fluency & Fitness® provides educational brain breaks to help students review essential literacy and math skills, while getting in some exercise. Find over 900 videos to help your child keep learning at home and burn off some extra energy. Our site is best used for ages 4-8. They are offering offering the subscription website FREE for parents to use at home during the school closures. Check them out here.
Massolit
Over 2,800 short curriculum relevant video lectures designed and delivered by top university academics covering English Literature, History, Classics, Psychology, Philosophy, and Government and Politics. Free access until April 30, 2020. Check them out here.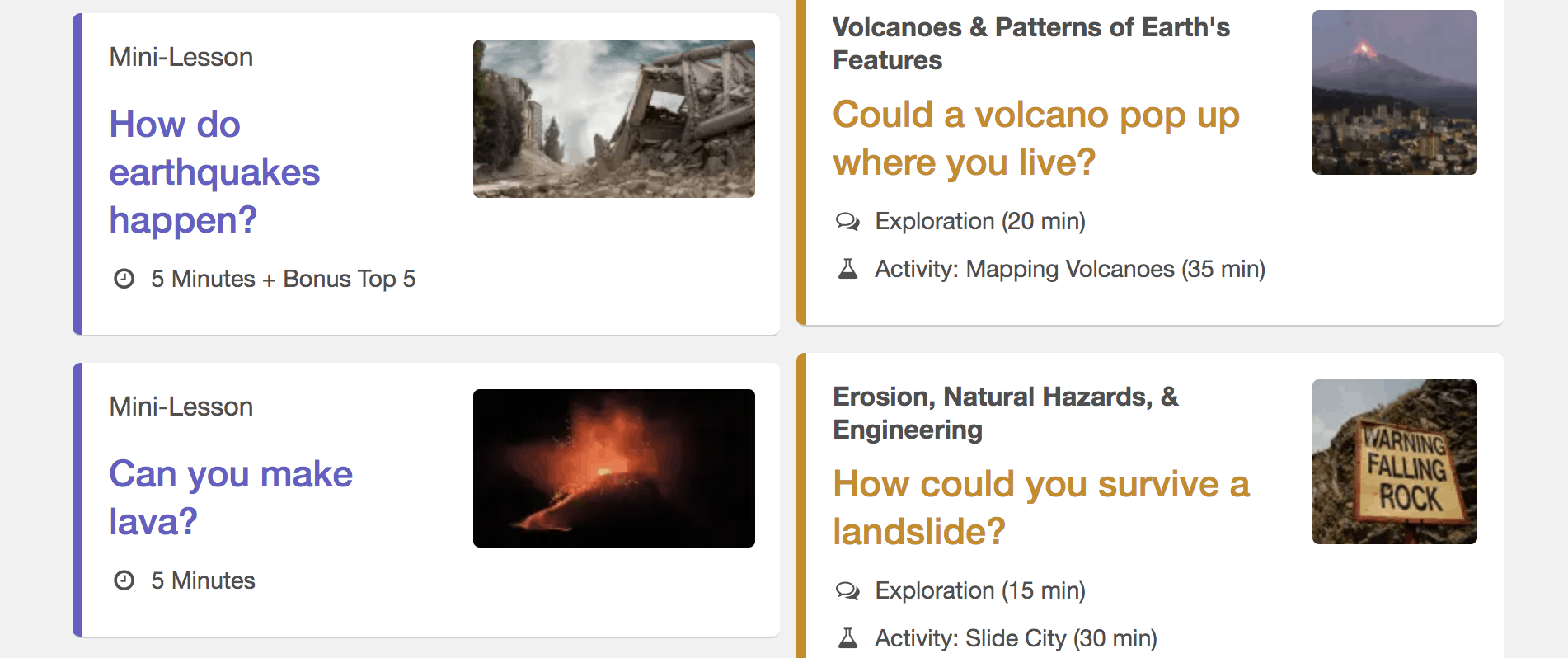 Mystery Science
Mystery Science set up a full page of FREE Science Lessons for grades K-5. You have the option of the digital lesson which is 15-30 minutes or the full lesson which includes a hands on activity with a time frame of 45-90 minutes. No sign in required, just print them and use them with the kids. Check them out here.
Be Sure to Also check out the Free Virtual Museum tours that you can take right from your house! There are 12 famous Museums that you can take a tour of right from your living room!
Looking for more things to keep the kids occupied? Check these out!