Do you want to know how to make a quick and easy beignets recipe? This quick and easy beignets recipe is consider a semi-homemade recipe but it will have that homemade taste that you are craving.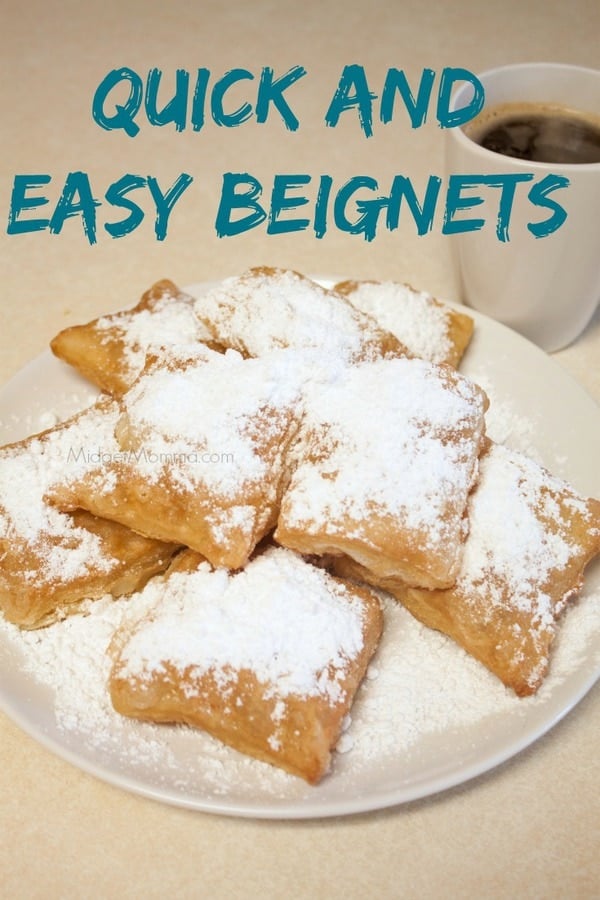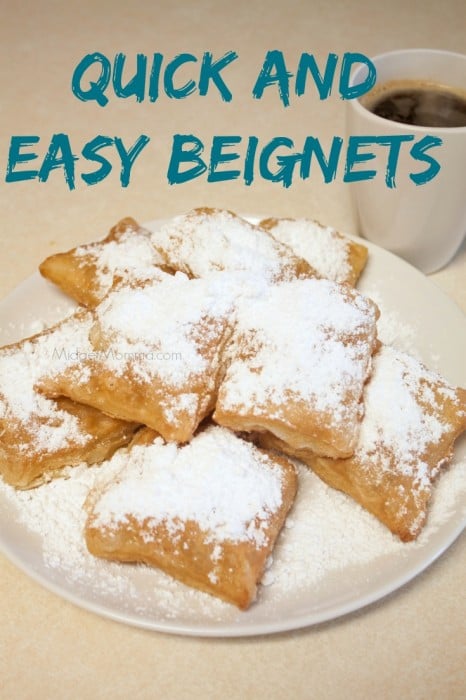 Quick And Easy Beignets Recipe
Beignets are a fried doughnut-style pastry made from either the classic folded French dough or madeleine dough. The French traditionally serve beignets with their morning coffee and they are usually sprinkled with powdered sugar before serving. For these semi homemade beignets, I am using puff pastry as a starter to make it quick and easy.
Once I had the chance to taste a real beignet, I was hooked. I fell in love with the french pastry. The thing is, if you go to one beignet shop and then go to another, you will have two completely different style of beignet. While I prefer the ones style of beignet, this recipe is more like the fried pastry. The best part about it is that it is easy no matter your level of baking skills. You don't need to do much except keep a close eye on the temperature of the oil you are frying them in.
What Are New Orleans-Style Beignets?
New Orleans-style beignets are simply made with a square of dough that is deep-fried until golden brown. Unlike the square Doughnuts, these New Orleans-style Beignets are not cut out and do not have holes and they are not filled either.
What's the Difference Between a Beignet and a Doughnut?
A beignet is a rich French-style yeast doughnut that is deep-fried and then dusted with confectioners sugar. A doughnut is typically an unsweetened cake style of pastry made from flour, butter (or oil), water and eggs that are fried in hot vegetable shortening until they are browned on both sides.
In this case, to replicate the layered texture of the beignet, I am using puff pastry.
If you are looking for delicious doughnut ideas, you can make Mardi Gras Cinnamon Donuts, Easter Bunny Donuts, cinnamon sugar donuts or Franken Doughnuts.
How Are Beignets Served?
Beignets are usually served with powdered sugar with coffee. Sometimes, they are also served with jelly or jam. Beignets are best served with a coffee that have a slightly bitter taste or chicory, however, if you prefer sweet, you can serve it with a sweet coffee, tea or even hot chocolate.
Serve Beignets with warm maple syrup or salted caramel sauce for an extra kick.
Beignets are best served warm but they can be eaten at room temperature. If you would like to reheat them, just give them a quick zap in the microwave for 10 seconds.
How long do they last?
Beignets can be eaten right away but they still taste good when kept in a sealed container. You can make the beignets and store them for 2 days as long as they are protected from the air.
Tips for Making Quick and Easy Beignets Recipe
Be sure to thaw the dough overnight in the refrigerator.
If you want, you can add almond extract to the mixture for a different flavor. If you like nuts, sprinkle some chopped almonds on top of the beignets before baking.
For an extra kick, you can use orange zest in place of lemon peel.
You can also serve these beignets on top of whipped cream instead of powdered sugar for a different taste.
These are best served fresh out from the oven with coffee or tea.
Can They Be Frozen
While you can technically freeze them, you will lose that crispy texture that you are looking for when eating the beignet. As I mentioned, these are best eaten right away, as soon as they are cooled enough straight from the deep fryer.
Does it Have to Be Peanut Oil
When you are using a deep fryer, peanut oil is often used because it has a higher smoke point. This means that the oil heats more evenly and it is can be heated to a higher temperature. If there is an allergy or another reason that peanut oil can not be used, you can use vegetable oil. The only issue is that since the oil can not be as hot, it cna lead to a greasier beignet.
When it comes to making beignets at home, it does not get any easier than this simple recipe. With only 3 ingredients, you can have the taste you are craving.
Quick And Easy Beignets Ingredients
Peanut or cotton seed oil
1 sheet of frozen puff pastry
powder sugar
Quick And Easy Beignets Directions
Thaw out your puff pastry in the refrigerator over night. Heat your oil to 350 degrees. Open your sheet of puff pastry onto your counter. Using a pizza cutter cut the sheet into thirds than cut the strips into thirds the other way.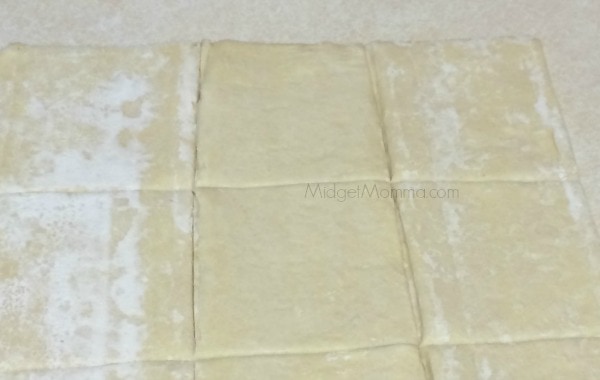 Place a few pieces of the pastry into the oil and flip them when they get golden brown. Once both sides are golden brown place them onto a plate lined with paper towels. Top with lots of powder sugar.