Some of us love planning our dinners out while others have spontaneous meals. Whether you love having a scheduled dinner or never know what you want, you will love this recipe. These Weeknight Mexican Dinner Recipes are so good and you will fall in love with the first bite.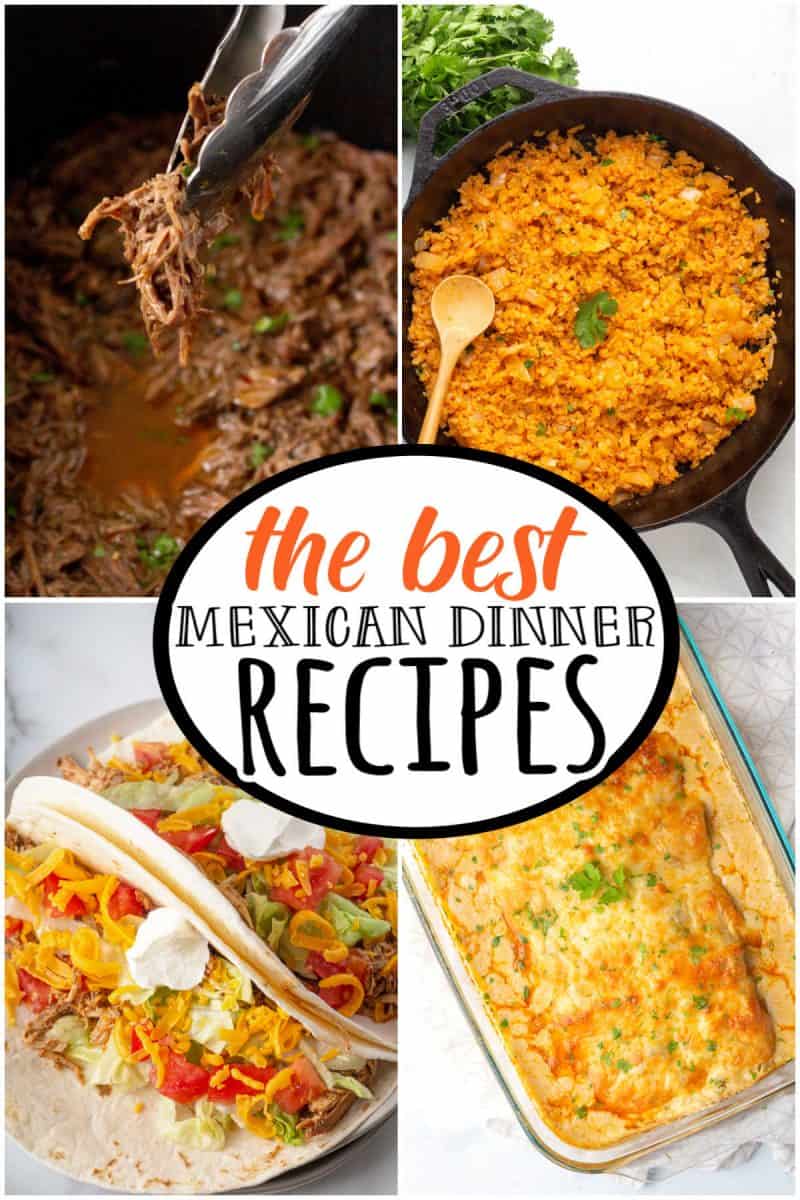 Easy Weeknight Mexican Dinner Recipes
This Mexican Dinner is so delicious and full of flavor. This recipe has a great blend of ingredients and can be made in no time to feed your whole family. This is a great meal for any time such as lunch or dinner. Making these recipes is a delicious way to spice up your dinner routine.
What if I want to Make it Low Carb?
You will need to remove a couple of ingredients to be low-carb. In order to make recipes low carb, you will need to remove the rice and beans. Also, use low carb tortillas. . I am including some of my favorite low carb Mexican recipes as well because you need to Celebrate Cinco de Mayo with these Keto and Low Carb Recipes. Be sure to check out the ones I have listed below in the low carb Mexican recipes section, right before the list of cocktails.
How Long is my Mexican Dinner Good For?
According to most homemade recipes, they should be discarded within a week. You will want to place it in an airtight container to preserve the recipe as long as possible. Place the recipe in the fridge or freezer.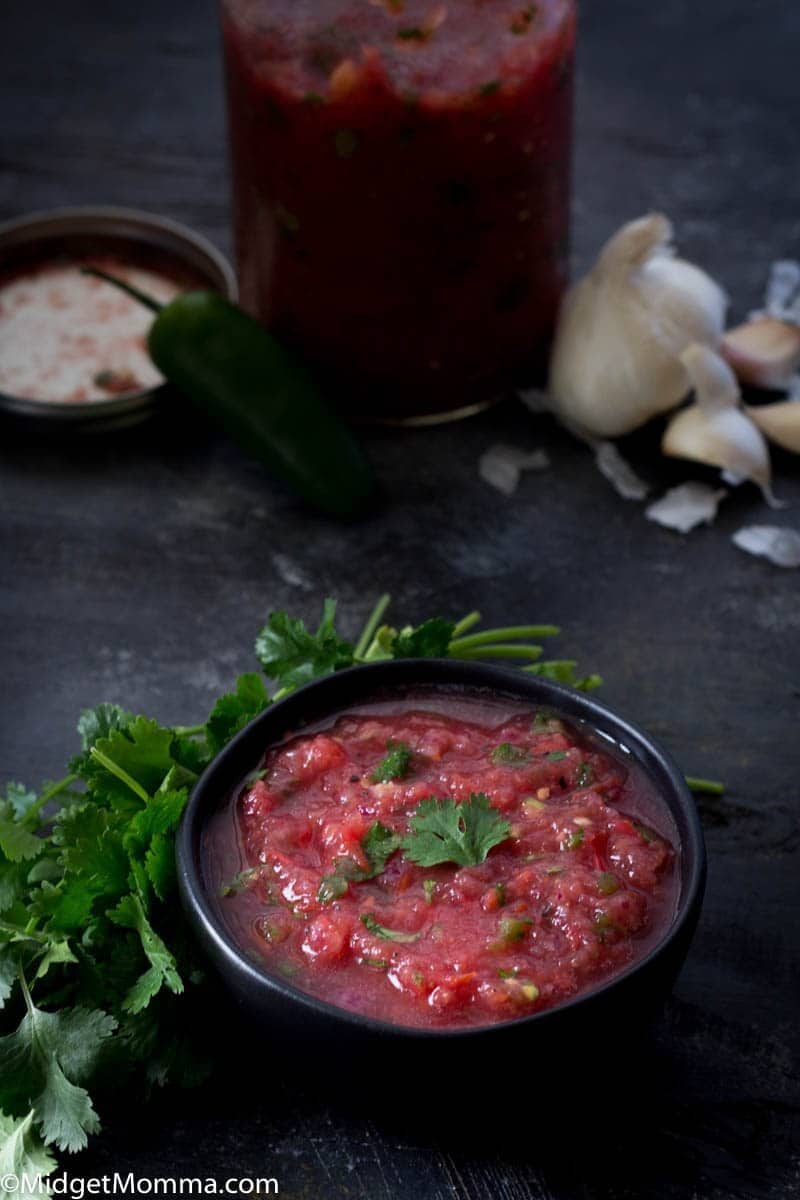 Making homemade salsa is so easy anyone can do it. Fresh homemade salsa is perfect for a Mexican dinner or just for dipping chips into! Once you learn how to make homemade salsa you will never want to buy the jarred salsa again!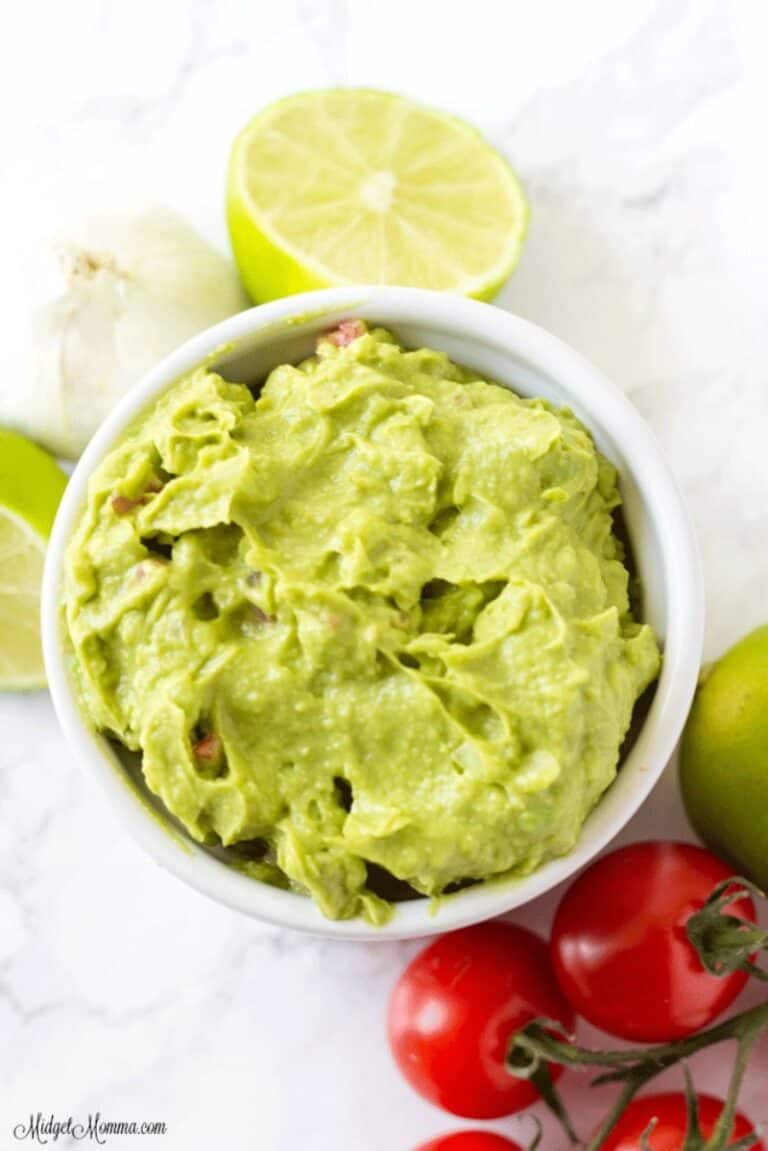 Homemade Guacamole is my all time favorite dips to make and enjoy. With delicious avocados, tomatoes, onion, chili powder, garlic powder and a bit of lime juice this is the perfect guacamole recipe.
Cheesy Baked Chicken Enchiladas. Juicy chicken, cheese and cream cheese mixed together then put inside tortillas, topped with enchilada sauce and more cheese. An easy week night dinner the whole family will love.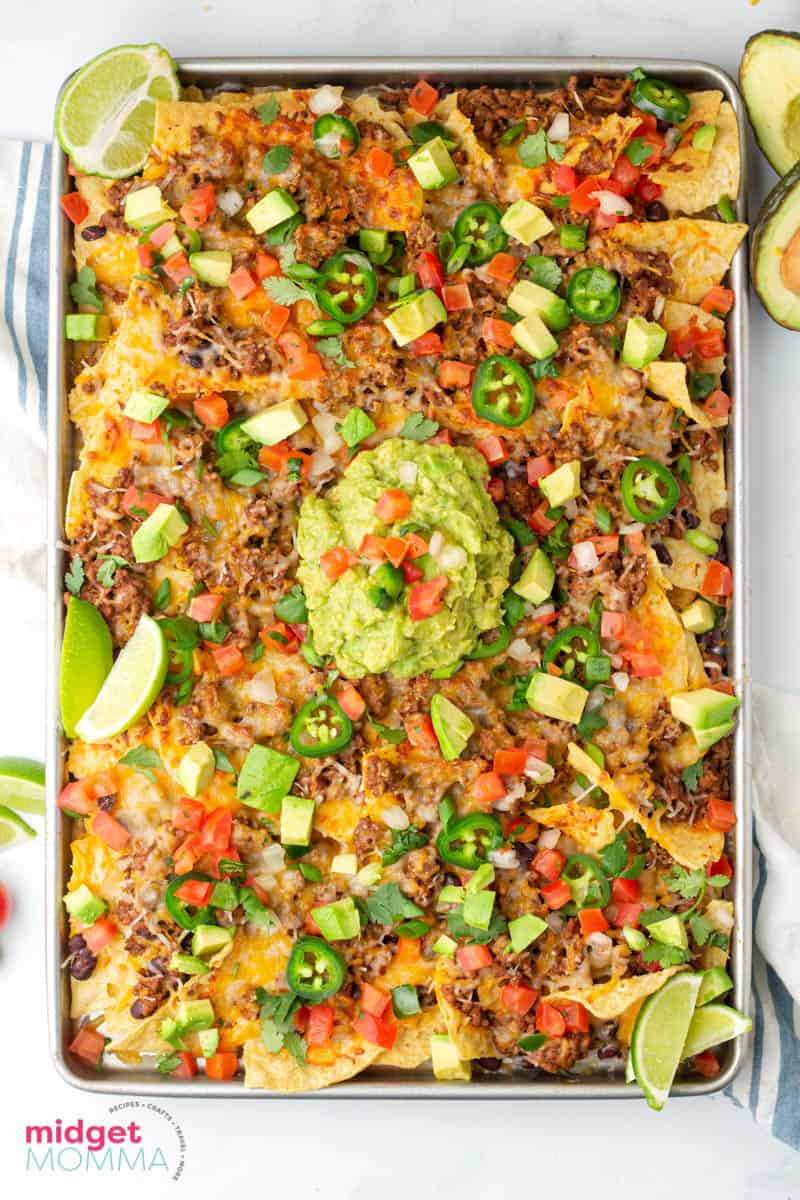 These sheet pan nachos are easy to make, just layer tortilla chips on a baking sheet, ground beef and cheese and bake. Then load up your favorite Nacho toppings and enjoy. The perfect easy appetizer to feed a crowd.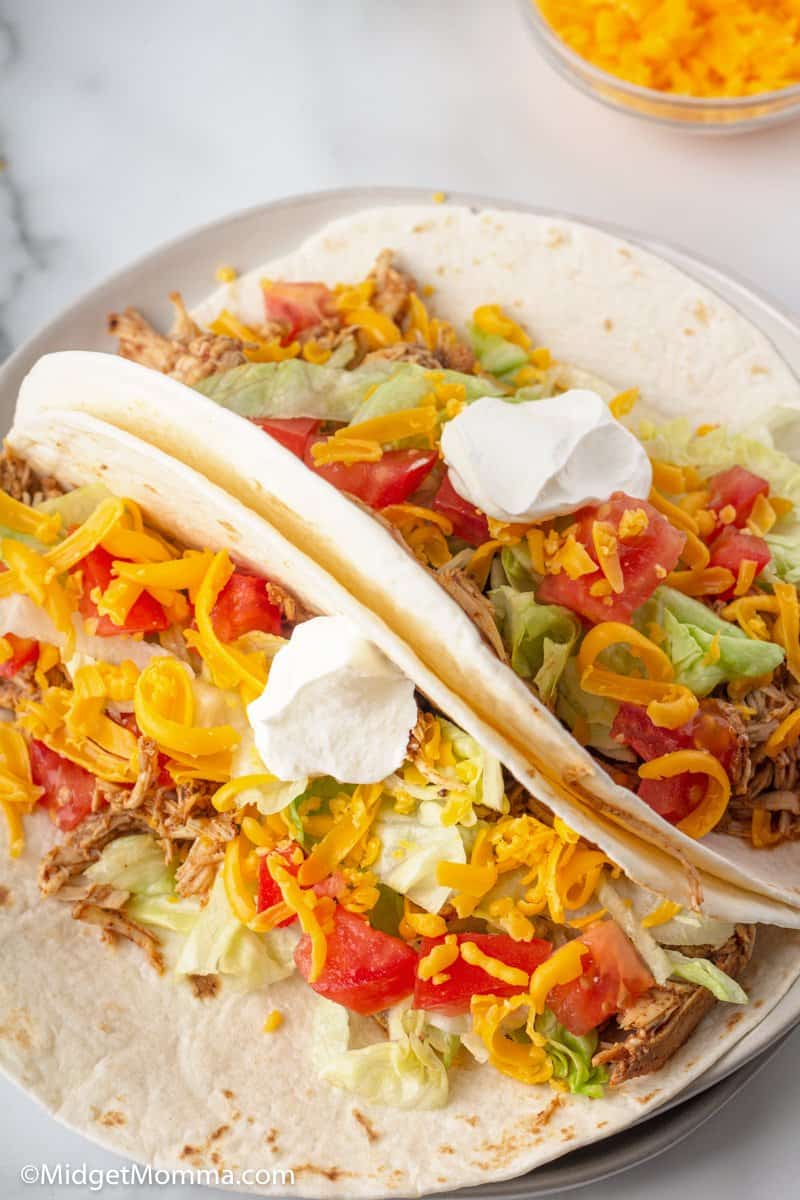 With just a handful of ingredients, these slow cooker Chicken Tacos are an easy and healthy dinner. Perfect for Taco Tuesday or any other busy weeknight. Pick and choose toppings so everyone ends up with a dinner they can't help but devour!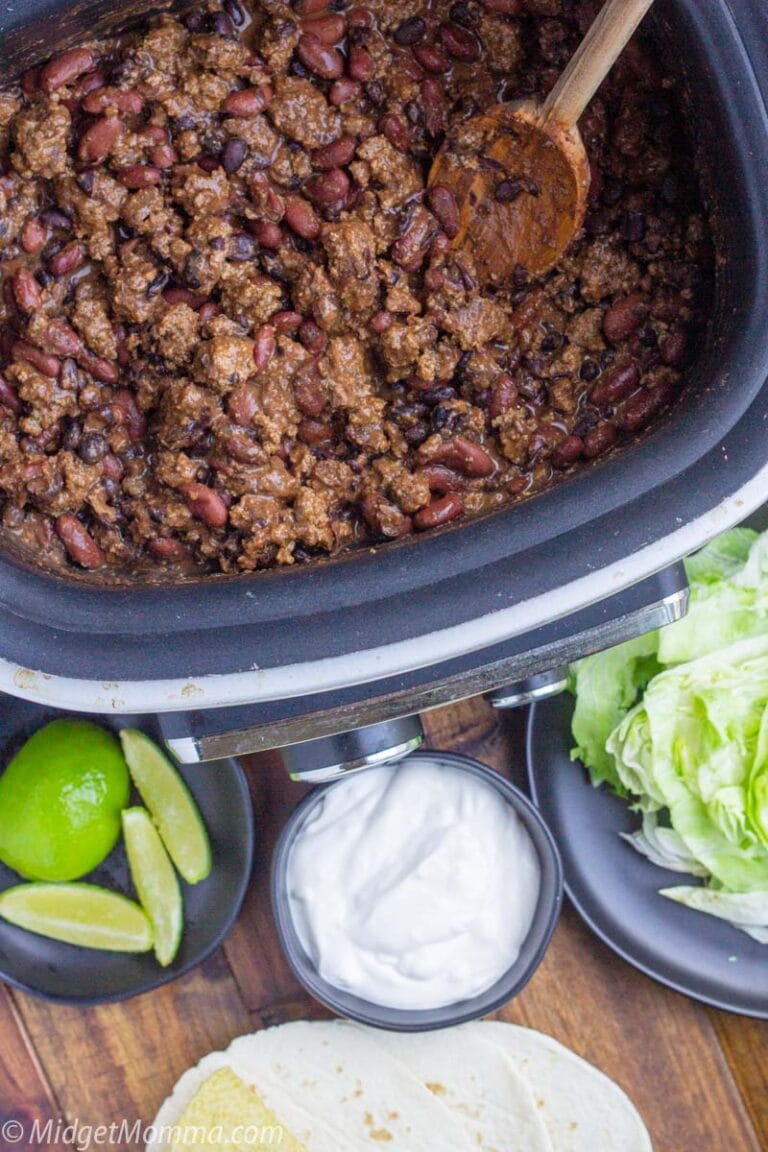 Taco night is made SUPER easy with this crockpot taco meat recipe! Just dump all the taco meat ingredients in and then let the crockpot do the cooking! Having tacos for dinner can't be any simpler then making taco meat in the crock pot!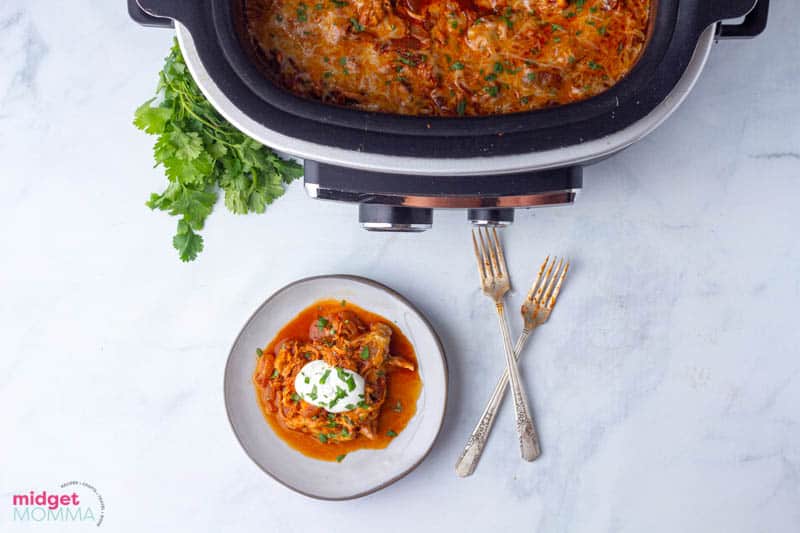 Chicken enchilada casserole has all the flavors of chicken enchiladas in an easy slow cooker casserole. This is the easiest one-pot chicken enchiladas recipe to make for dinner.
Chicken and Avocado Burrito are a simple but tasty lunch or dinner that is perfect for summer! With just 5 ingredients these Chicken Avocado burritos are perfect for a quick and easy meal! My whole family loves this Chicken Avocado Burrito Recipe!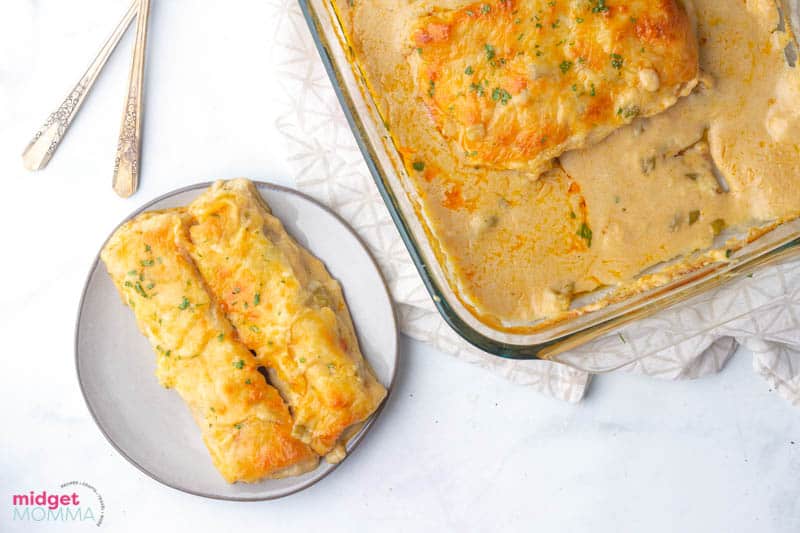 Creamy White Chicken Enchiladas. This is our favorite chicken enchilada recipe! Creamy and delicious with NO cream of anything soup! Soft tortillas stuffed with chicken and cheese then topped with an easy-to-make white sauce made with flour, butter, chicken broth, sour cream, and green chiles. The perfect chicken enchiladas to make for dinner!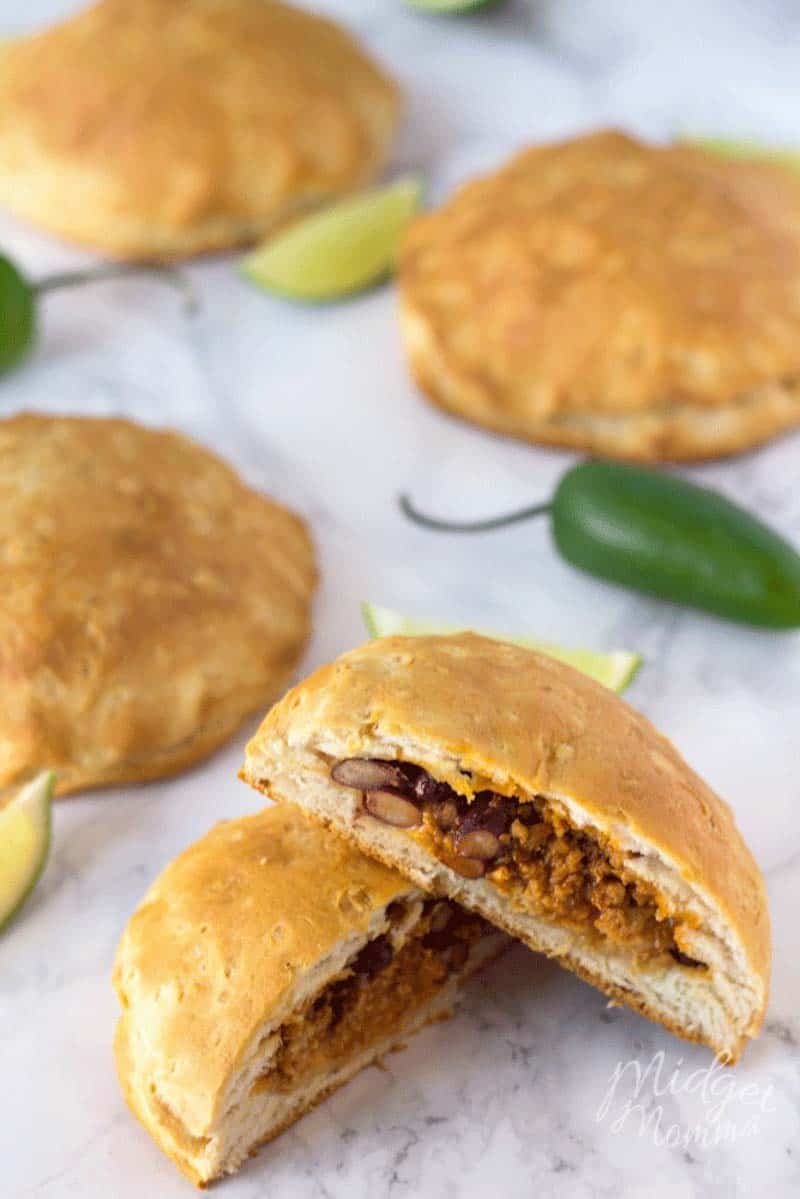 Taco Pockets are a super fun way to change up the Taco Tuesday dinners! Taco pockets are a biscuit pocket, stuffed with taco meat and cheese for a tasty, family friendly handheld taco!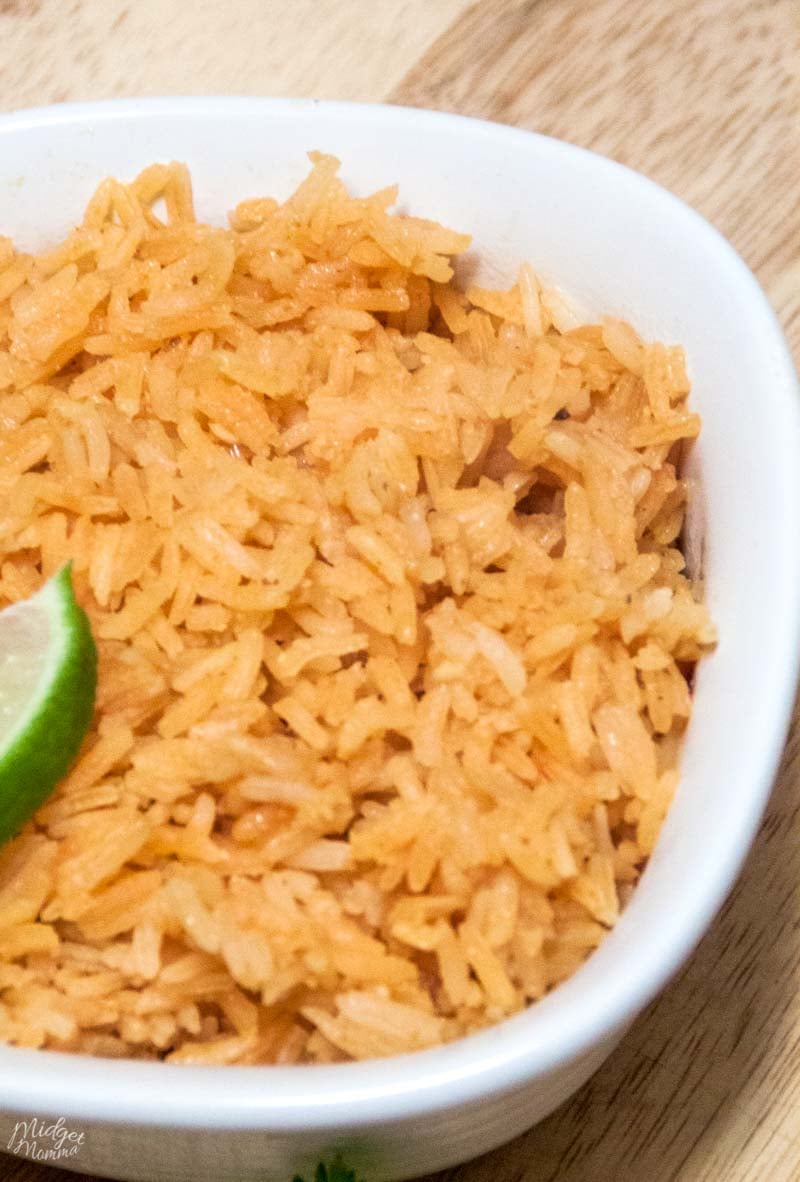 How to Make Restaurant Style Mexican Rice– Rice is a staple in many Mexican dishes, so having a delicious Mexican rice recipe is a must.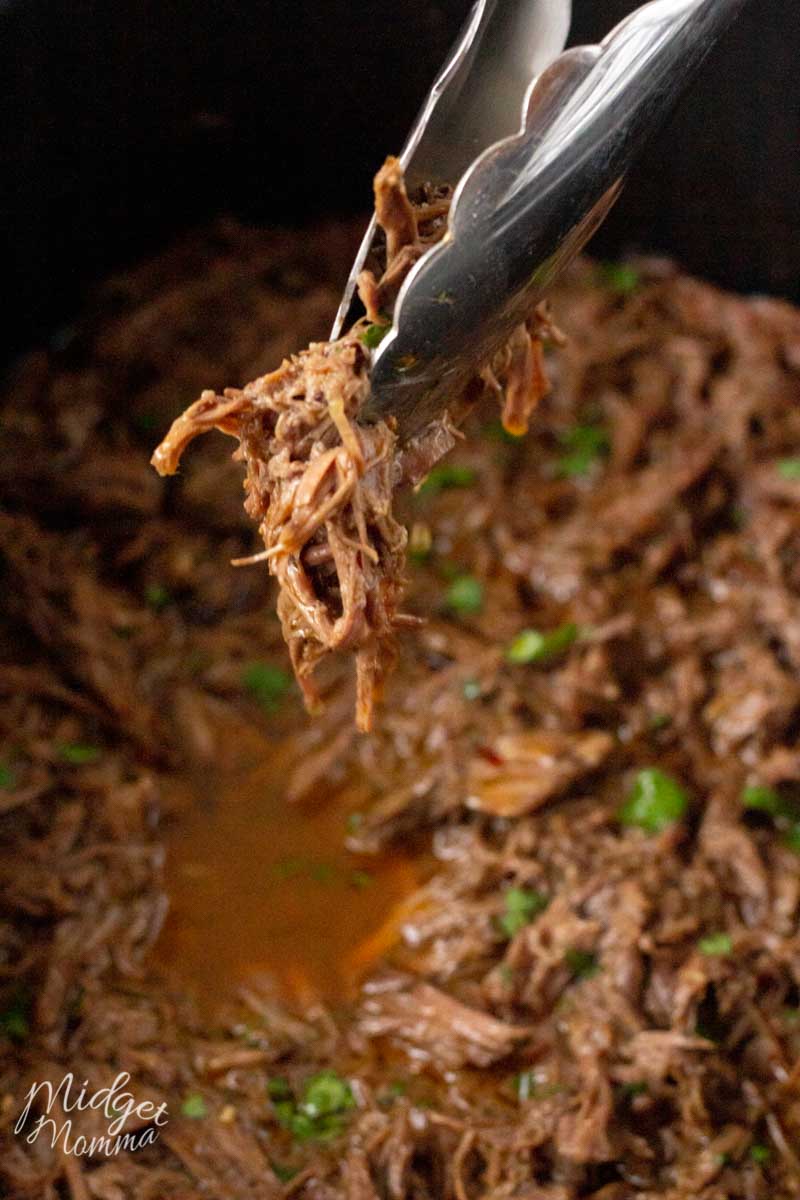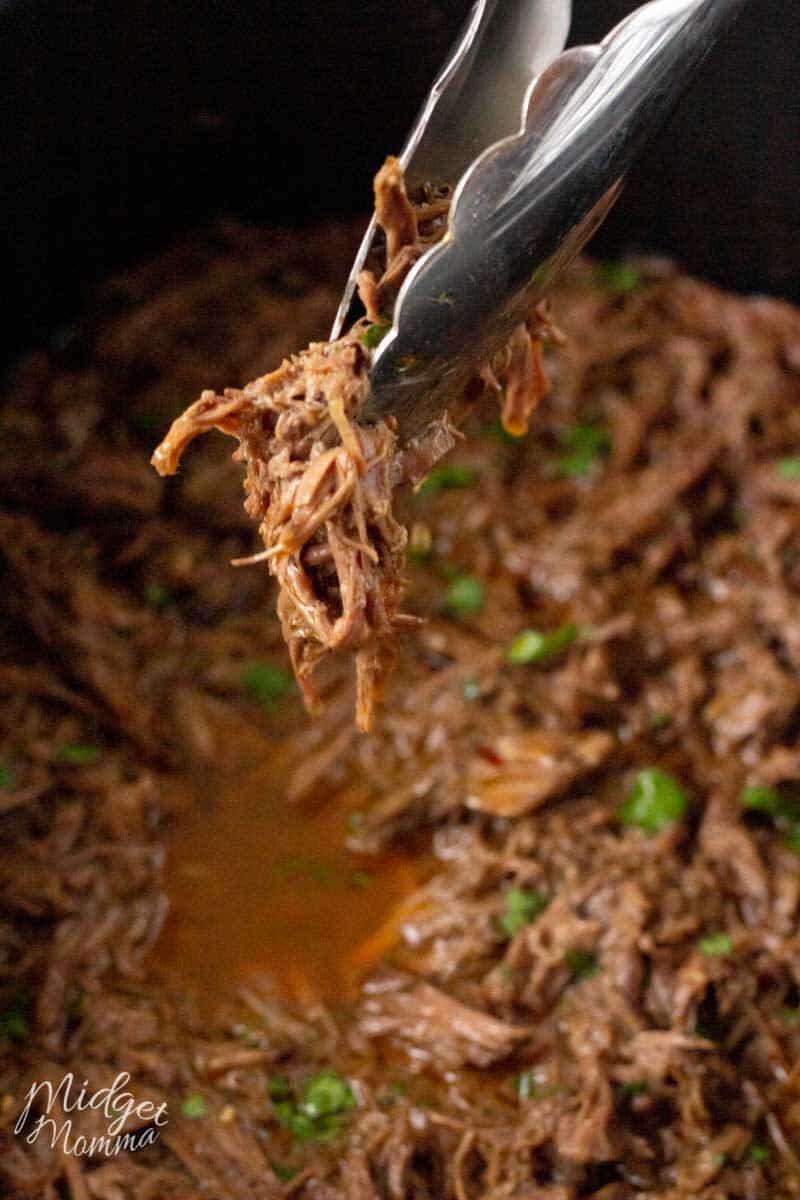 If you are looking for an amazing beef crockpot recipe then you are going to LOVE this Slow Cooker Barbacoa Recipe! Barbacoa is an easy slowcooker recipe to make. All you need is chuck roast, beef broth and a few spices, most of which you probably already have in your pantry.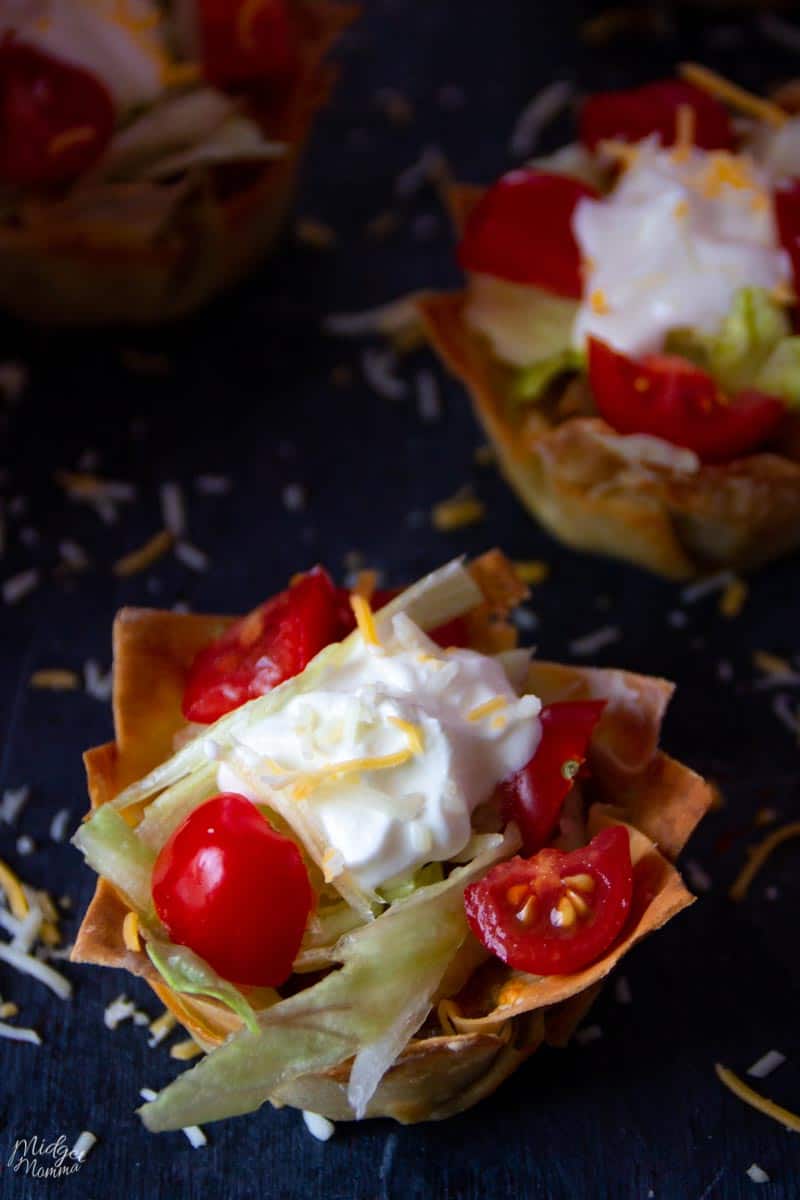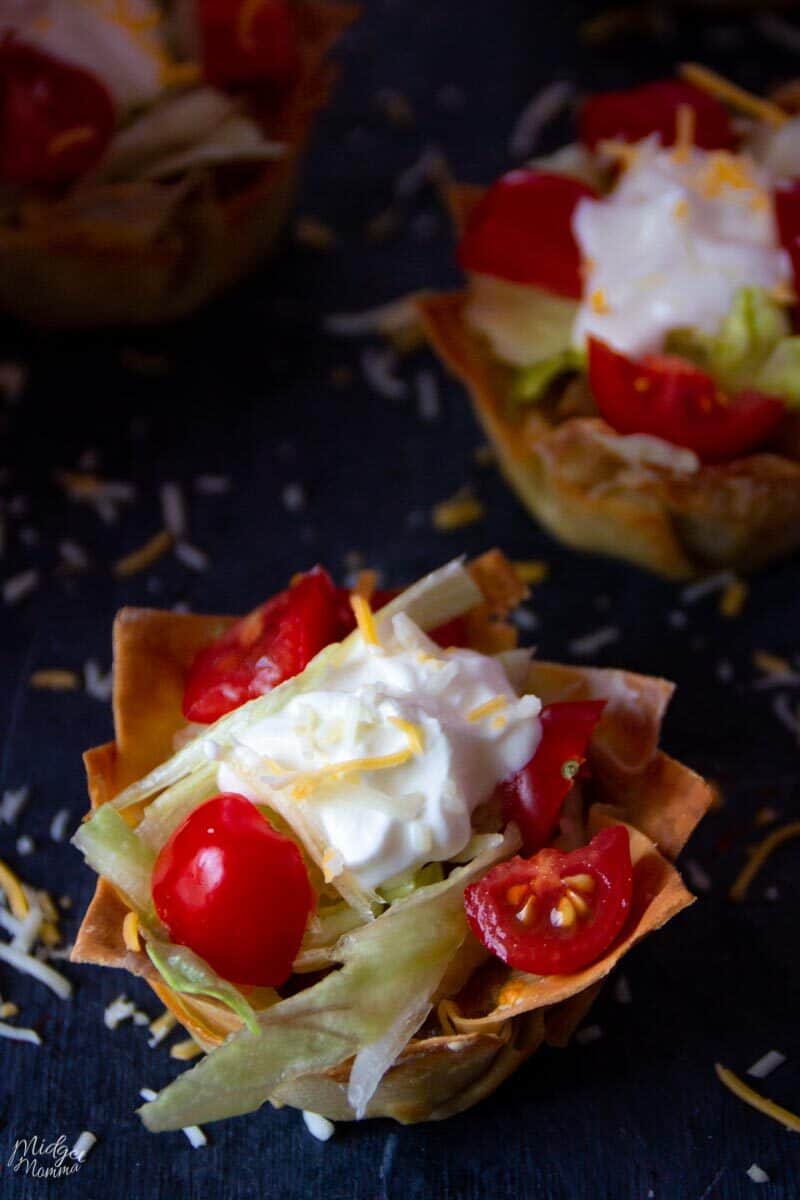 These tasty Taco Cups made with wonton wrappers are a fun list twist on one of our favorite family meals. These Crunchy Taco Cups with Beef and Cheese are also perfect for a party, making a great small dish or appetizer.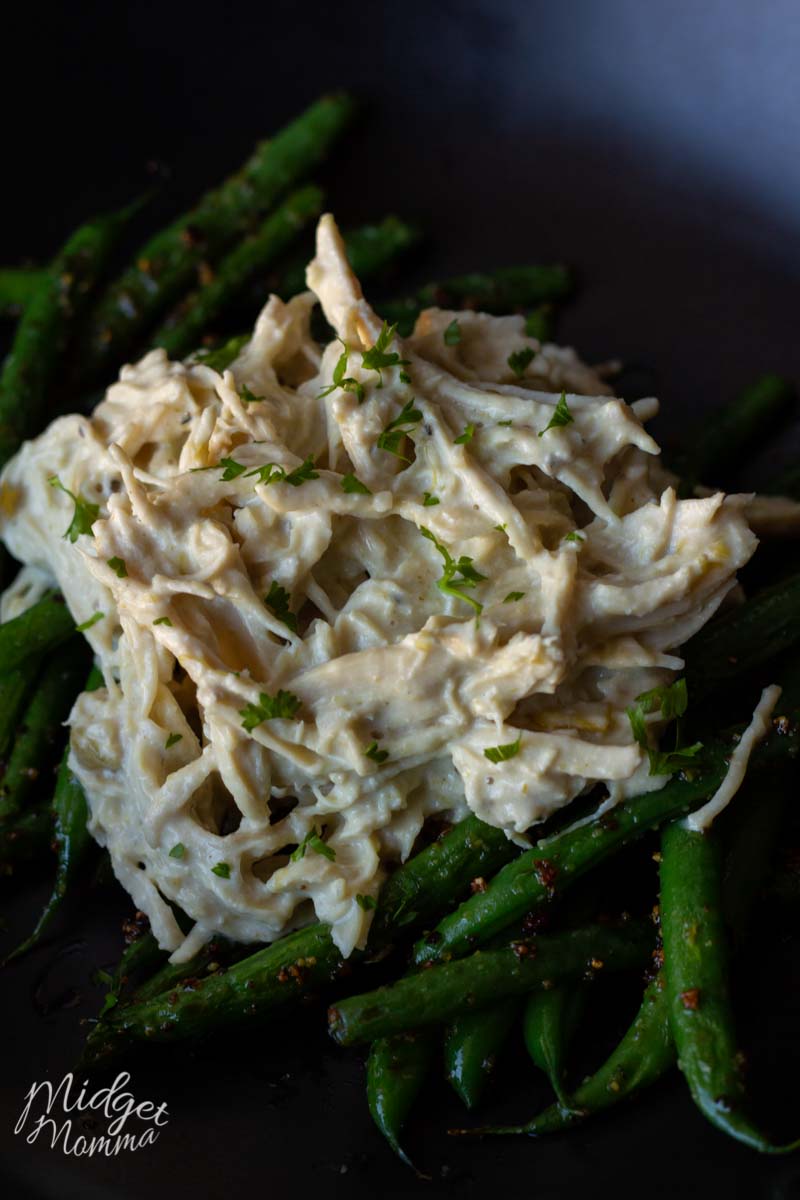 Instant Pot Green Chili Chicken is an amazing, quick and easy instant pot chicken recipe! With only 8 ingredients this green chili chicken is full of flavor and perfect for a busy night that you want a delicious meal!
Low Carb Mexican Recipes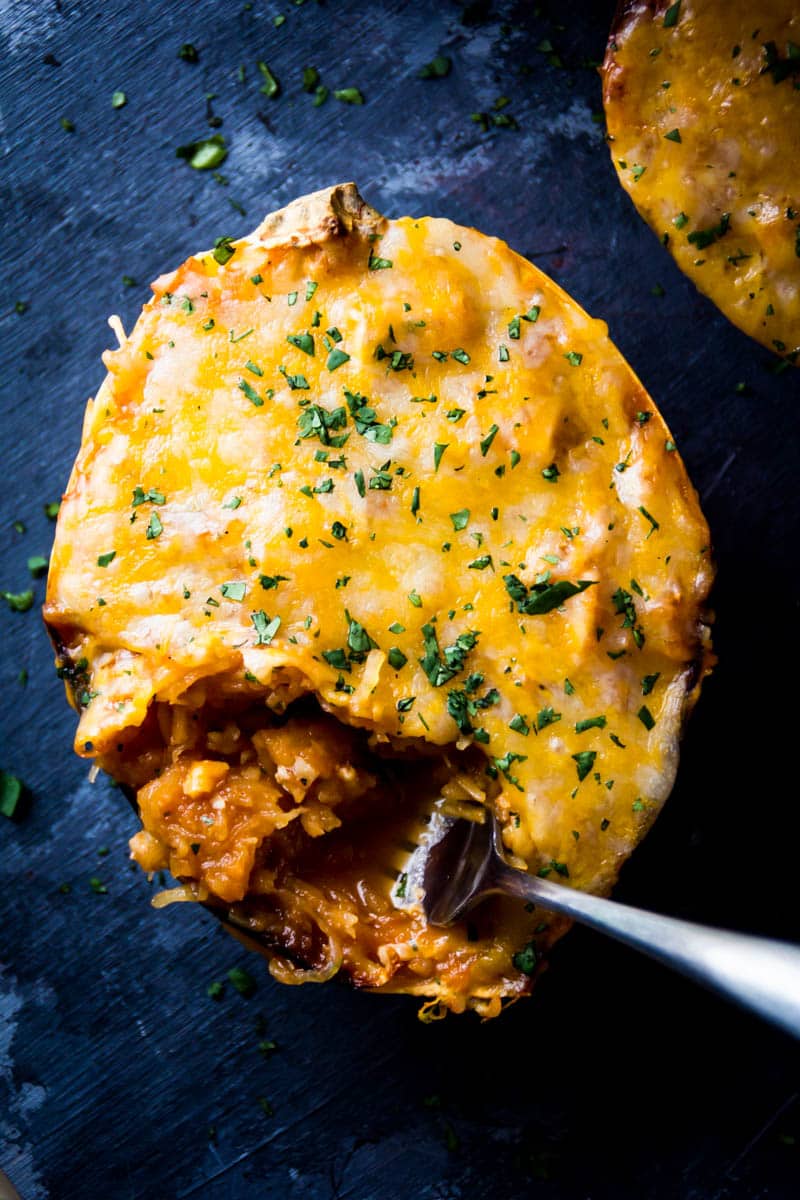 Chicken Enchilada Spaghetti Squash. All the flavors of taco night in a delicious low carb stuffed spaghetti squash recipe! Tender baked chicken, homemade enchilada sauce mixed with tasty oven roasted spaghetti squash and topped with melty cheese.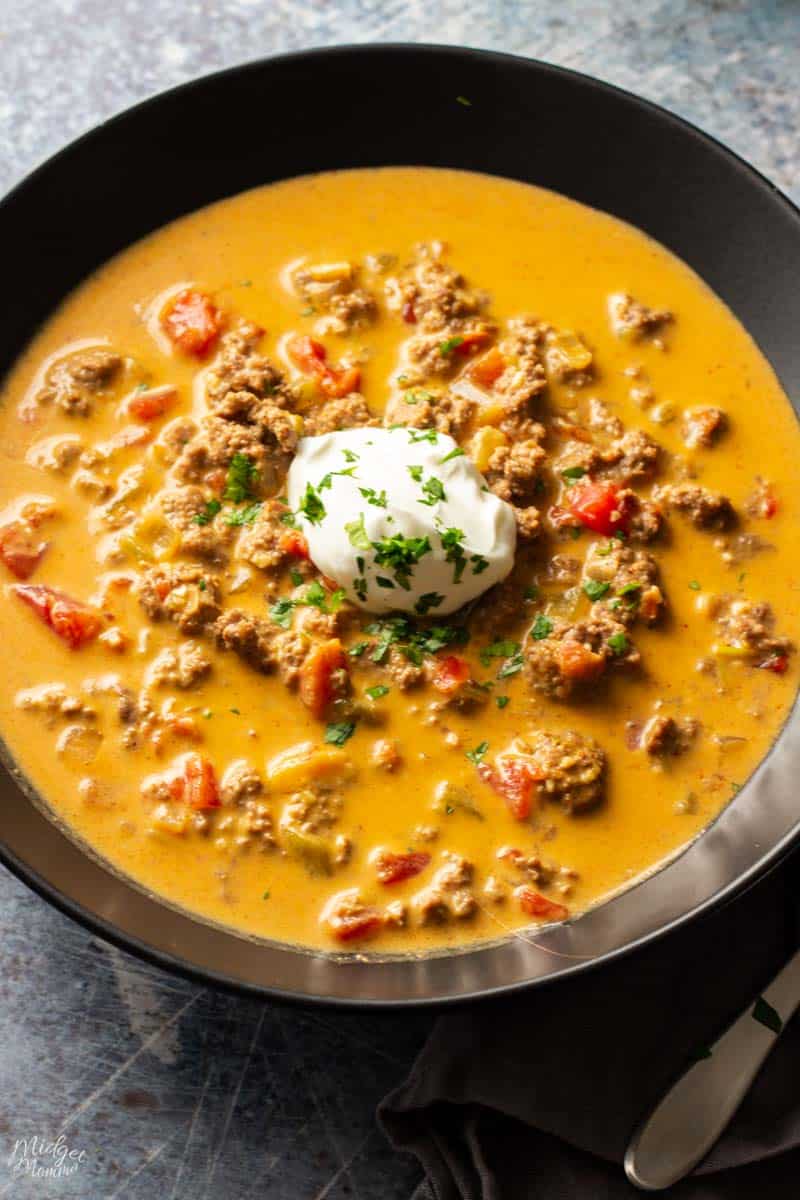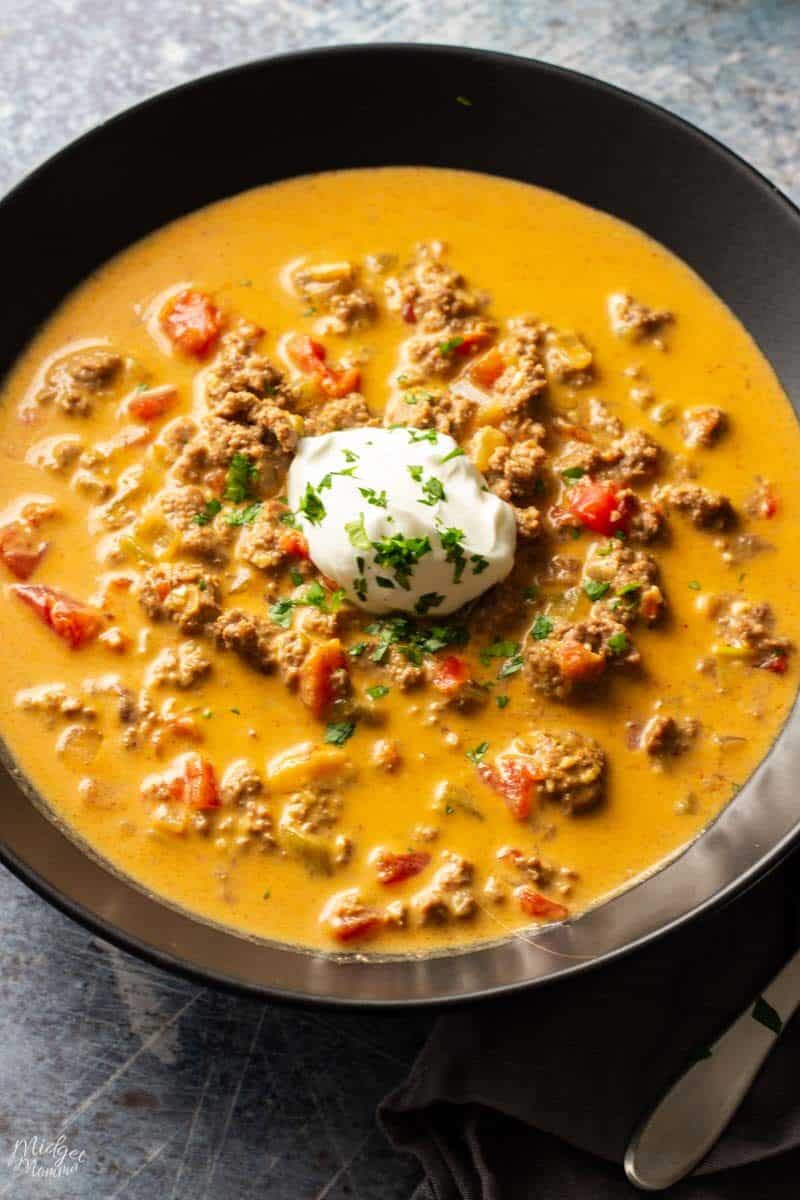 Slow Cooker Taco Soup takes all the amazing flavors of tacos and puts it into an easy to make crockpot soup! This Low Carb Taco Soup is the perfect low carb solution for Taco night!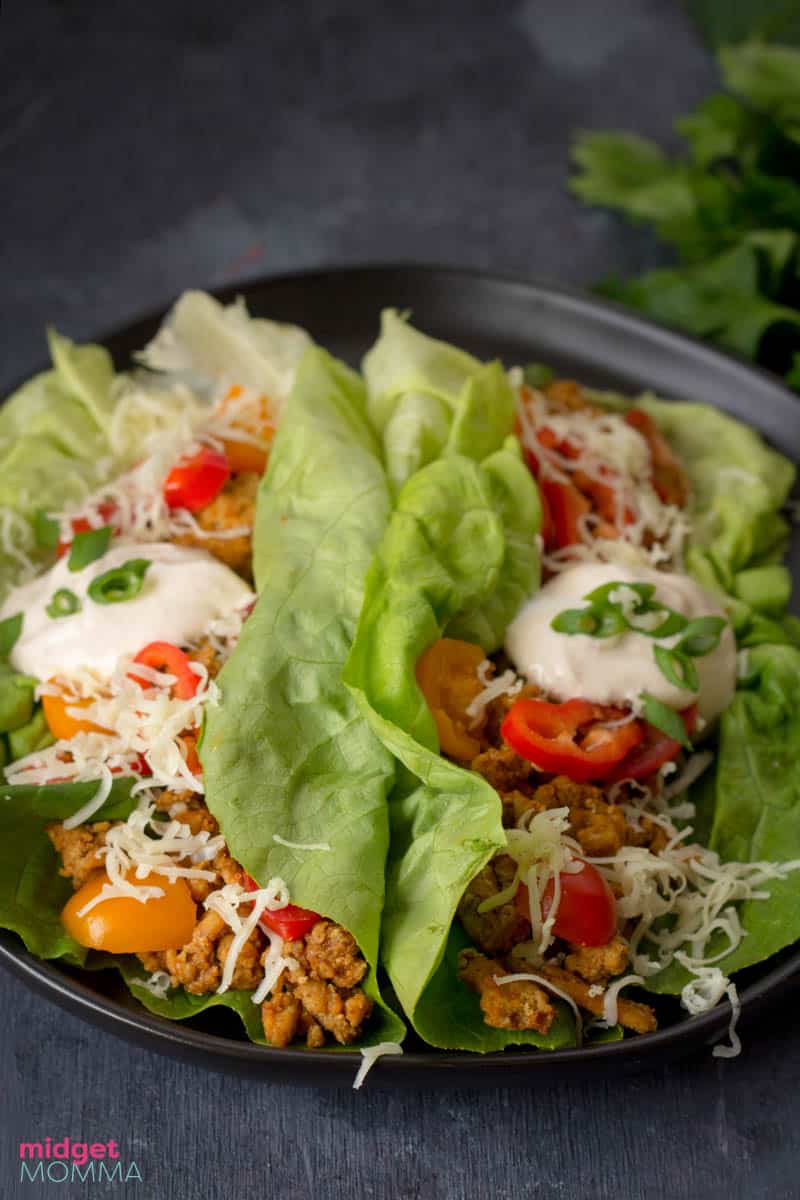 Chicken Taco Lettuce wraps are made with perfectly seasoned juicy chicken, loaded into a lettuce wrap and then topped off with healthy taco toppings and totally delicious.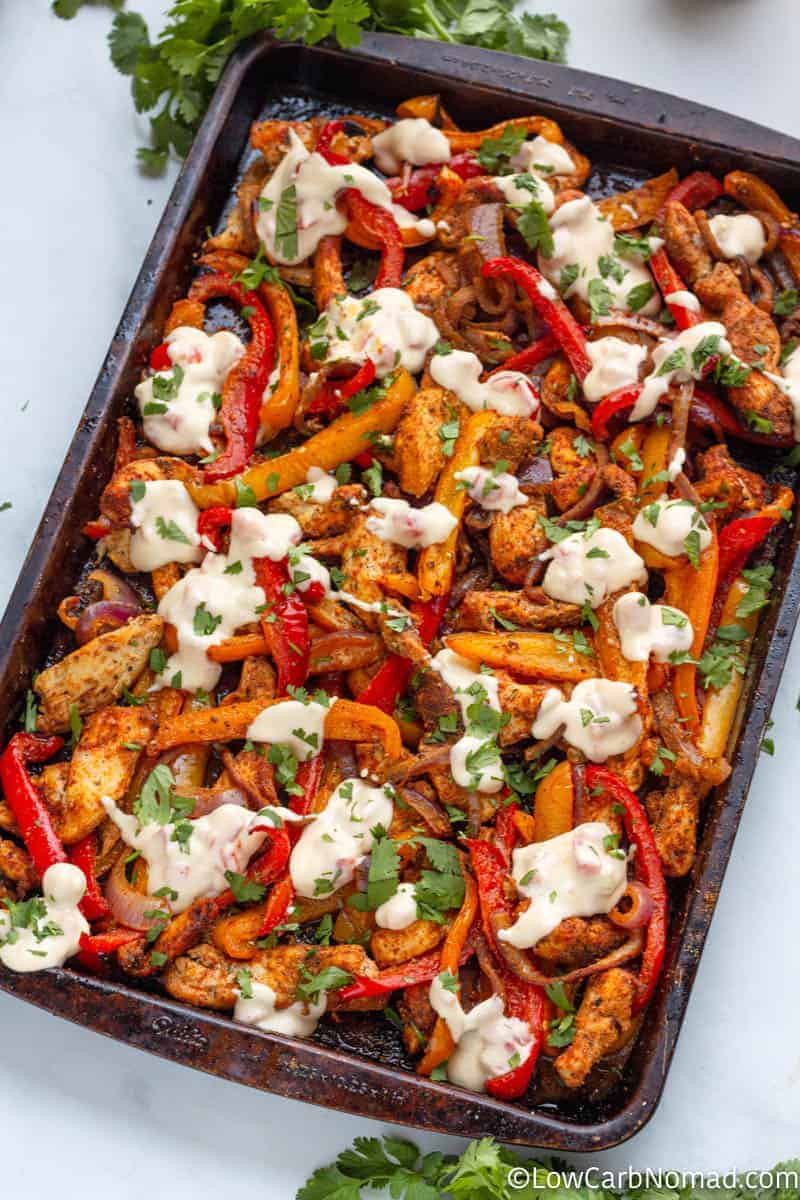 Low Carb Sheet Pan Chicken Fajitas are a simple to make chicken sheet pan dinner recipe. If you are looking for an easy keto fajitas recipe, these low carb and keto chicken fajitas are perfect!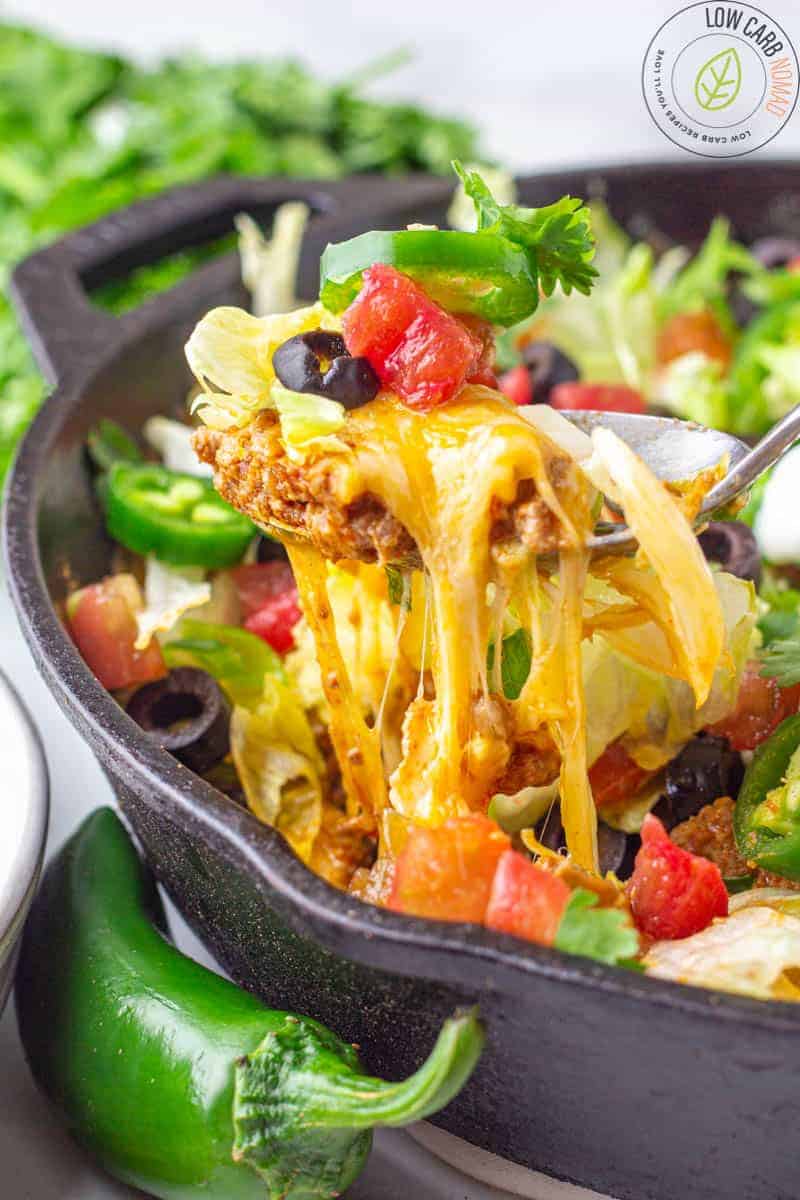 Cheesy Mexican Taco Skillet is the perfect low carb weeknight dinner! Made in one pan with fresh ingredients this low carb Mexican recipe is perfect for dinner!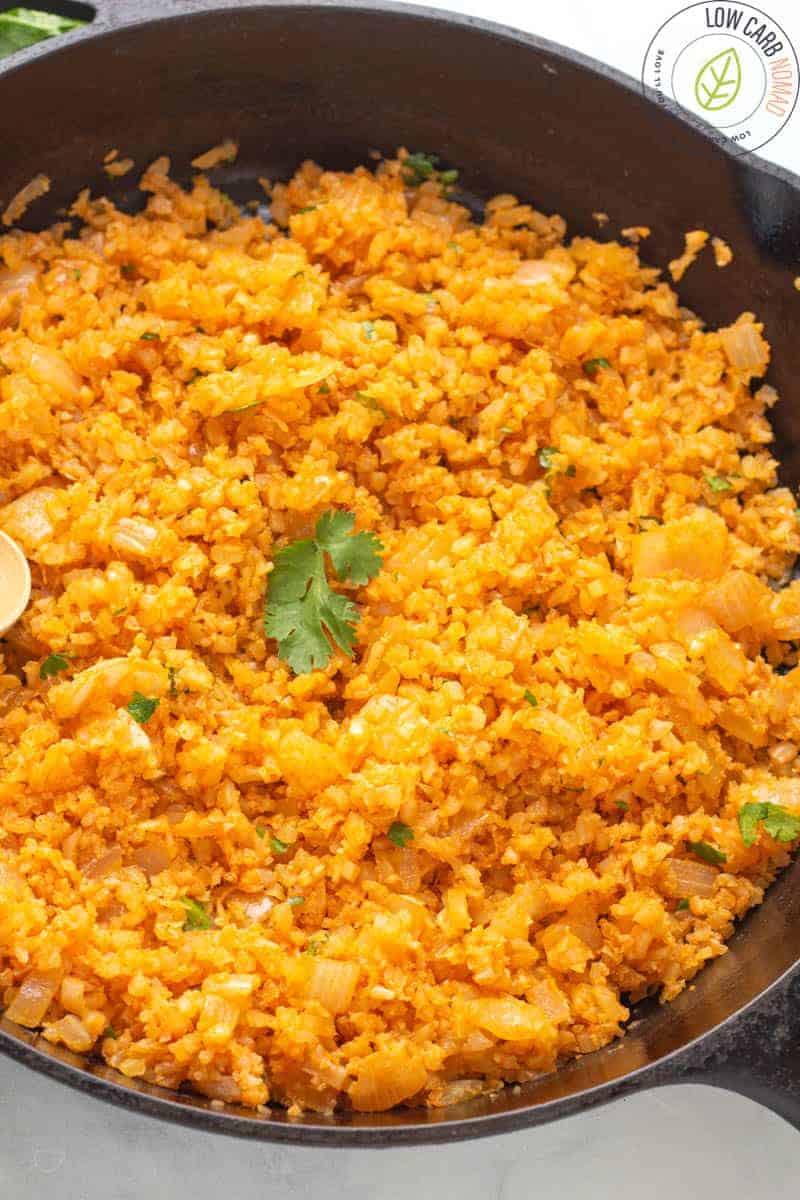 Mexican Cauliflower Rice is an easy to make low carb Mexican side dish recipe. This low carb Mexican rice is done in about 10 minutes!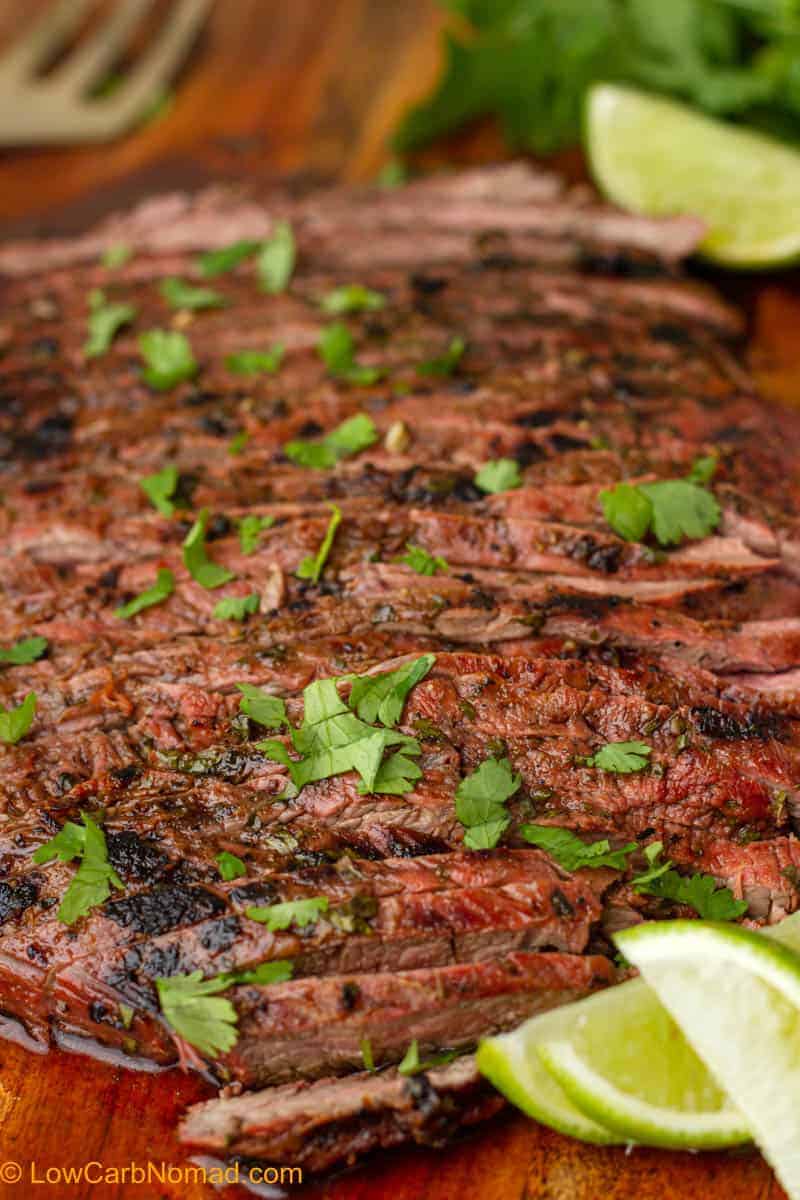 Carne Asada is an easy Mexican style steak that is marinated and then grilled. A perfectly flavorful grilled steak that is low carb naturally and delicious.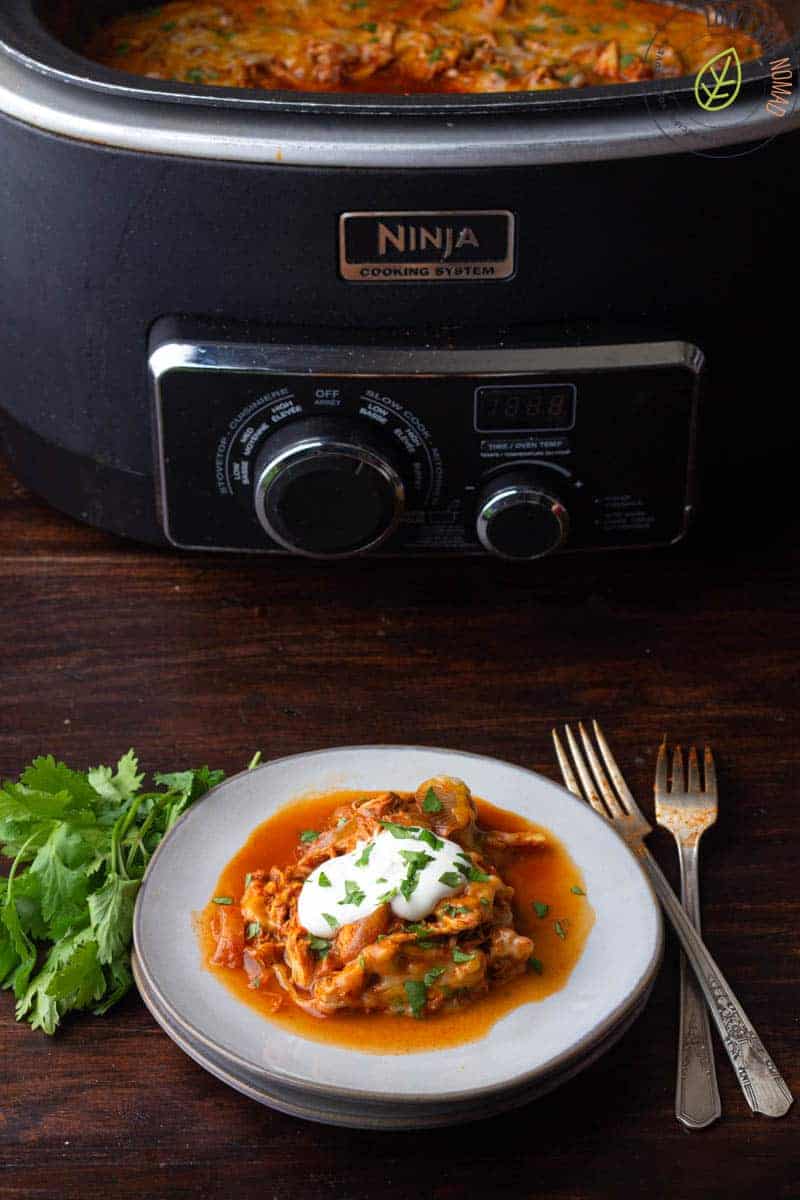 Low Carb Slow Cooker Chicken Enchilada Casserole recipe. All the amazing flavors you love about chicken enchiladas in an easy slow cooker recipe. This Low Carb enchiladas recipe is an easy week night meal to make in the crockpot.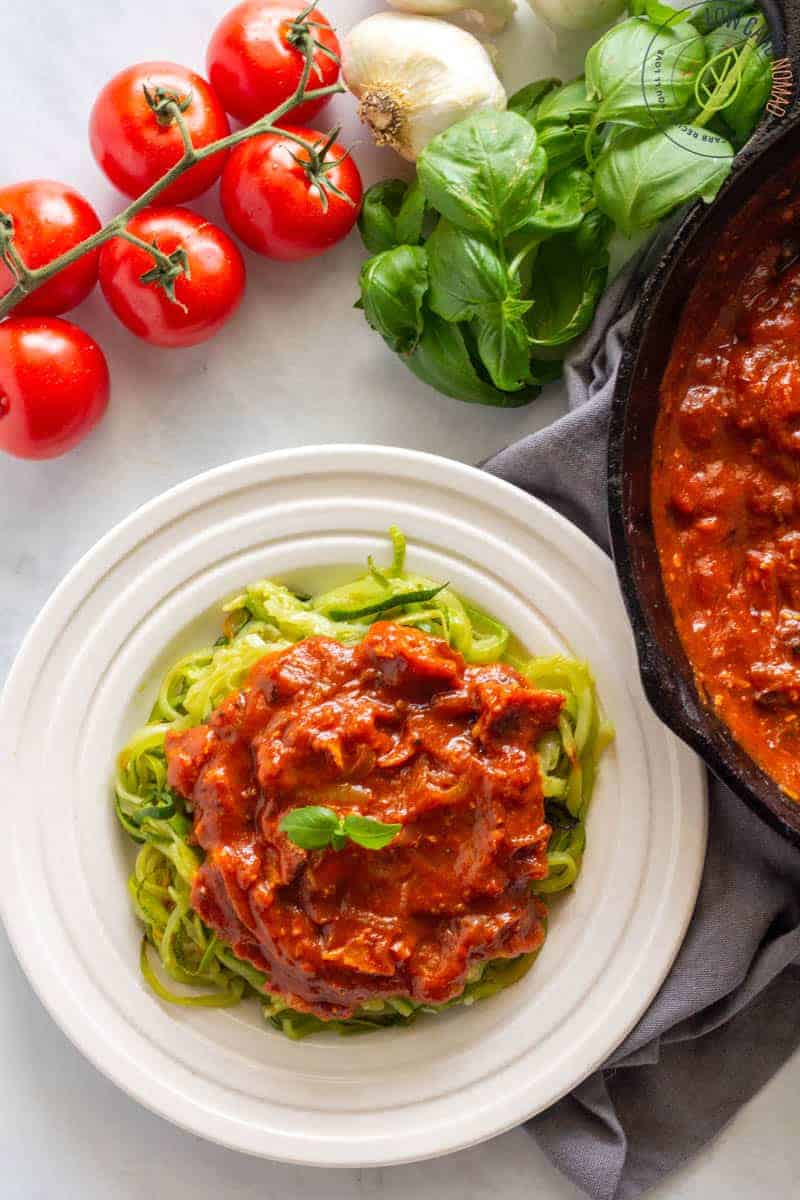 If you are looking for the perfect low carb and keto sauce for your low carb noodles or zoodles then you are going to love this Arrabbiata Sauce Recipe! A spicy tomato bacon sauce that is full of flavor and easy to make!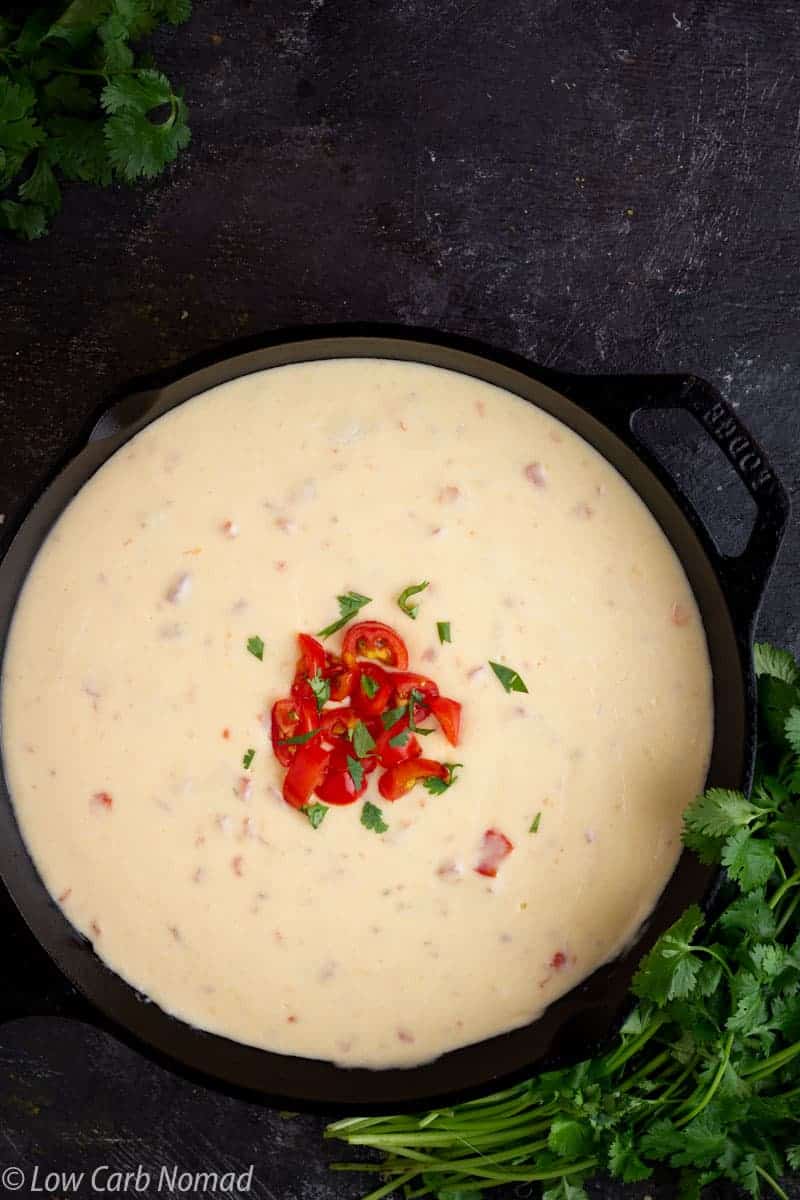 This Easy White Queso Recipe is one of the easiest dips ever to make. A smooth cheese dip with a little bit of a kick from green chilis. This delicious homemade queso recipe is a creamy cheese dip that tastes just like the cheese dip you get at a Mexican restaurant.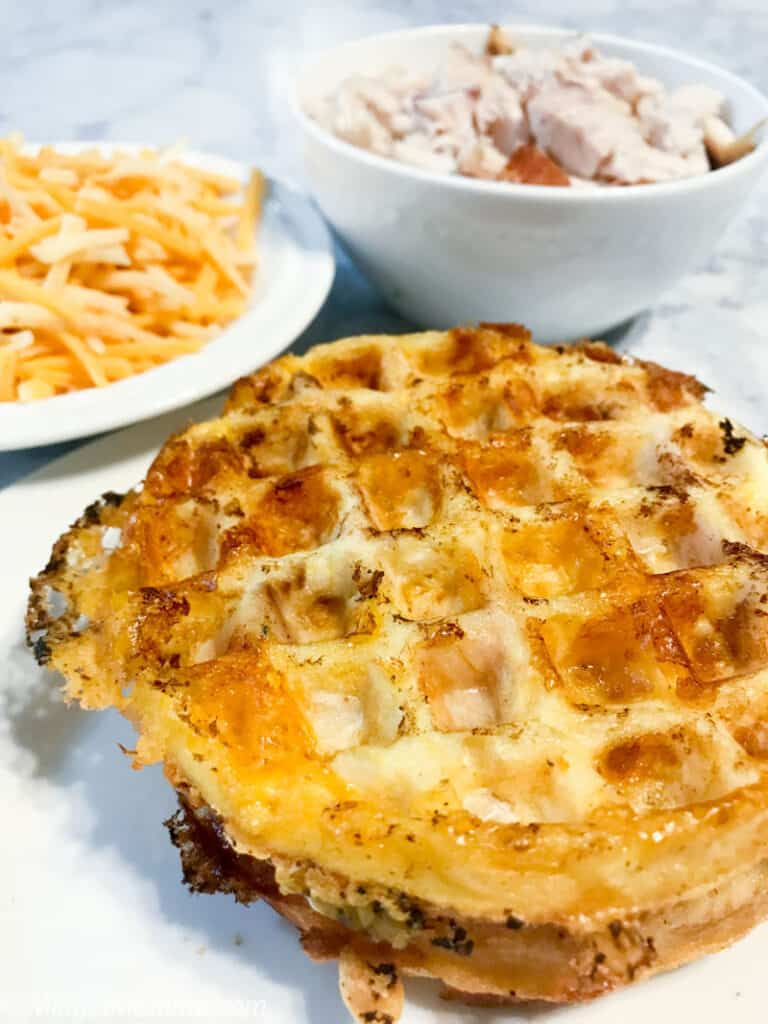 Chicken Quesadilla Chaffles taste just a like a chicken and cheese quesadilla. The great thing about them is it is a low carb chicken and cheese quesadilla that has no flour at all!
Mexican Cocktails
ok, so maybe these are exactly part of a weeknight dinner, but they certainly should be. I think you have to try these easy cocktail recipes on your next taco Tuesday or whenever you make these recipes.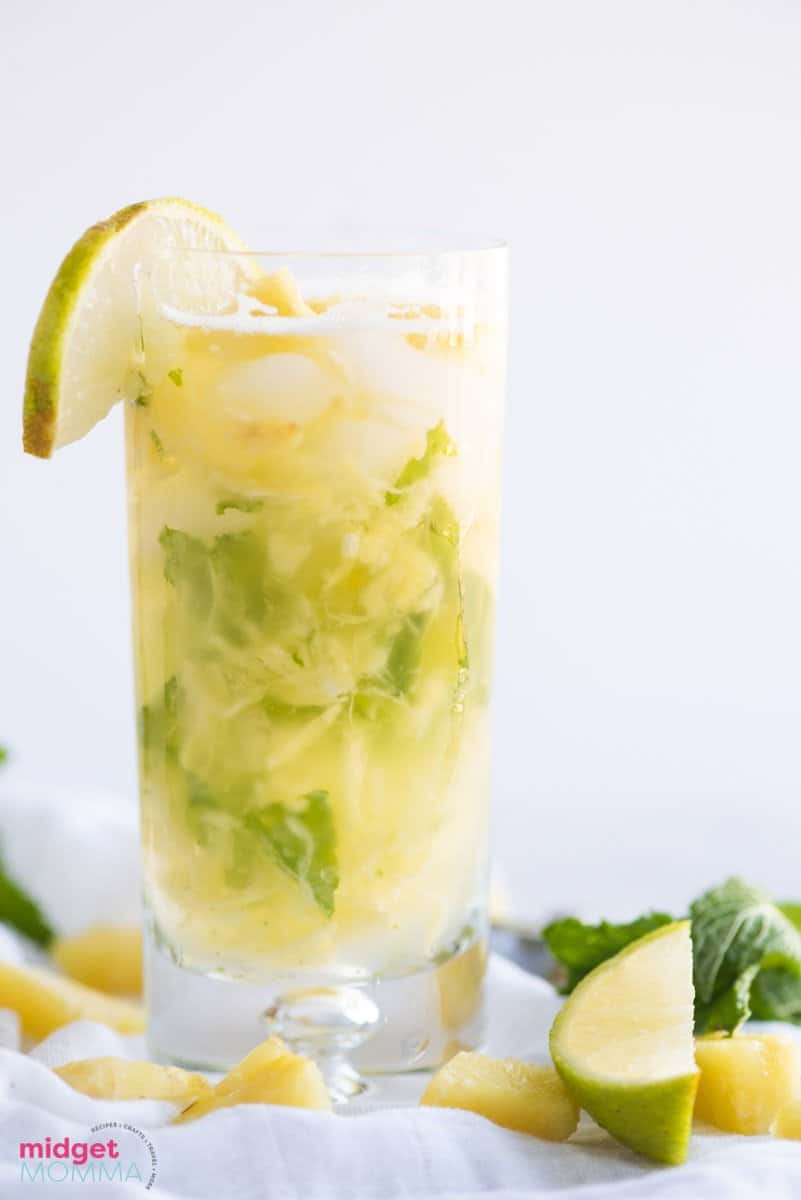 You are going to love this Pineapple mojito! Super easy to make and perfect for anytime! This fun twist on the traditional mojito is the perfect addition to your summer fun!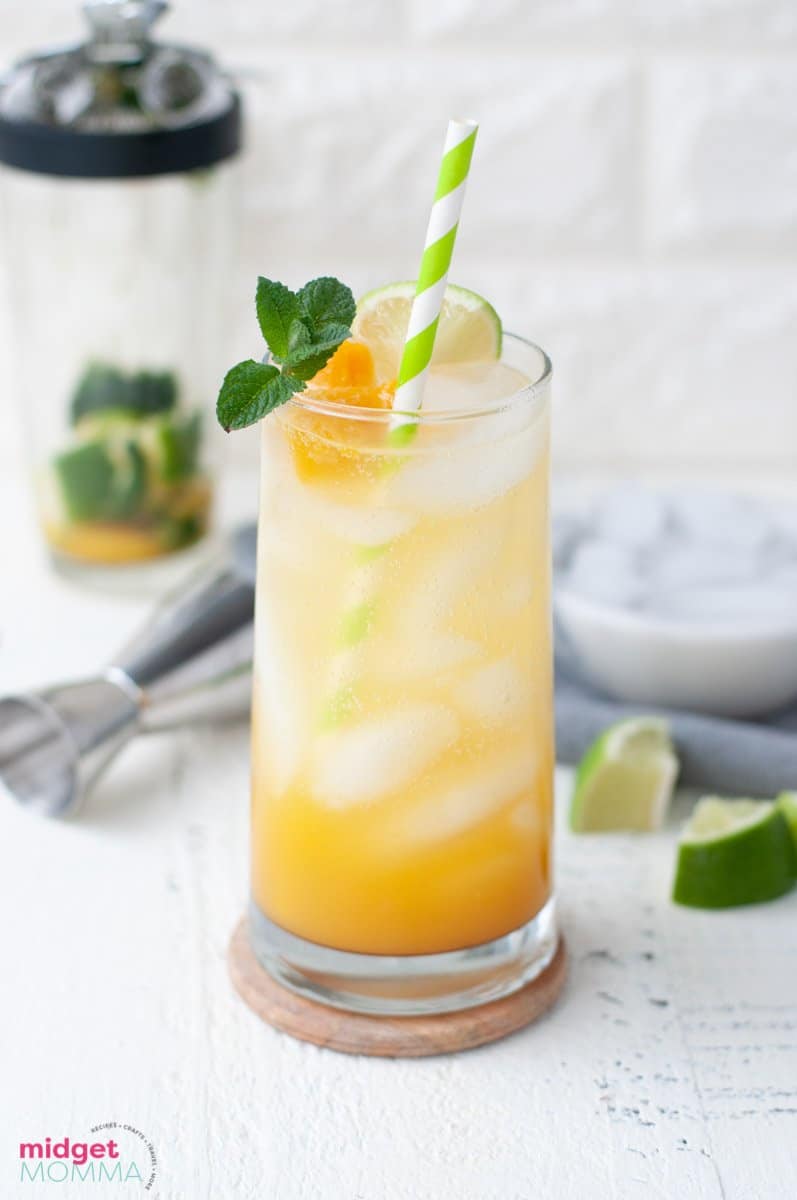 This easy-to-make Passion Fruit Mojito is the perfect summer drink! Made with fresh or frozen passion fruit this drink can be made as a Passion Fruit Mojito Cocktail or Virgin Passion Fruit Mojitos that makes this recipe perfect for everyone. The perfect tropical cocktail!
Join the newsletter
Subscribe to get our latest recipes right in your inbox every time we post a new one!