Watermelon Ice is the perfect addition to your summer drinks! Simple and easy to make watermelon ice cubes make your summer drinks even better! All you need to make them is about 5 minutes of prep time, one ingredient and your freezer!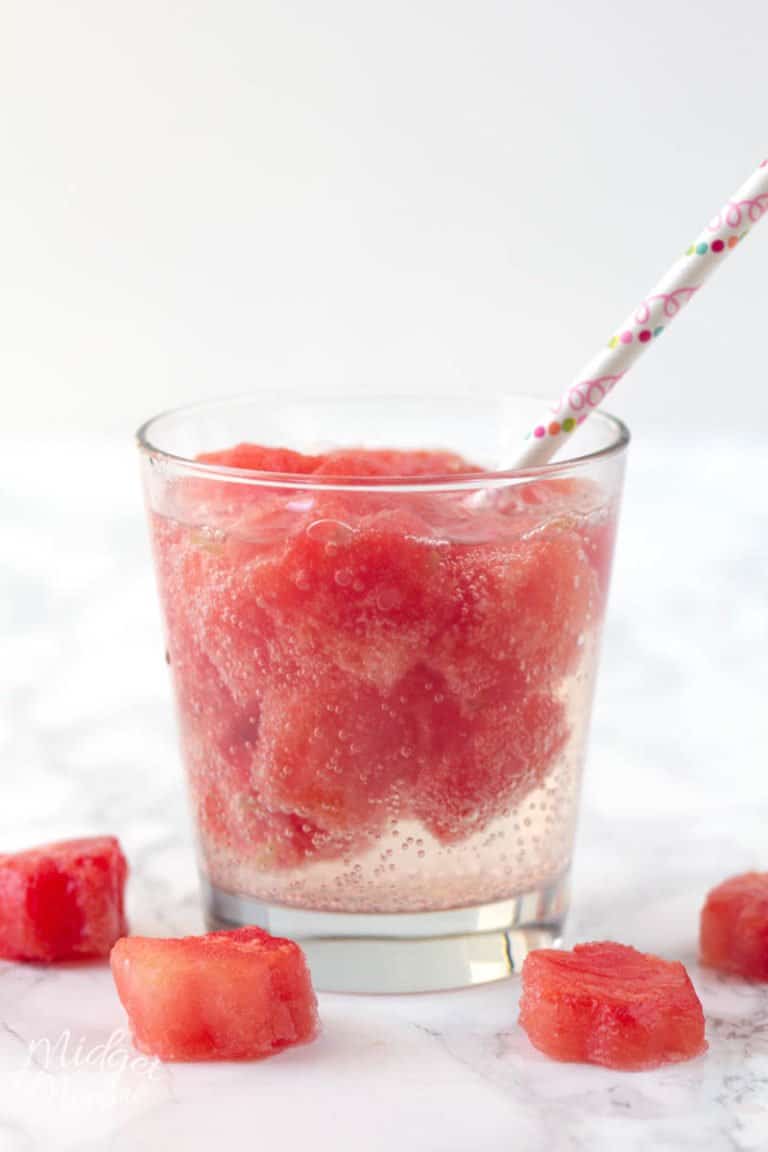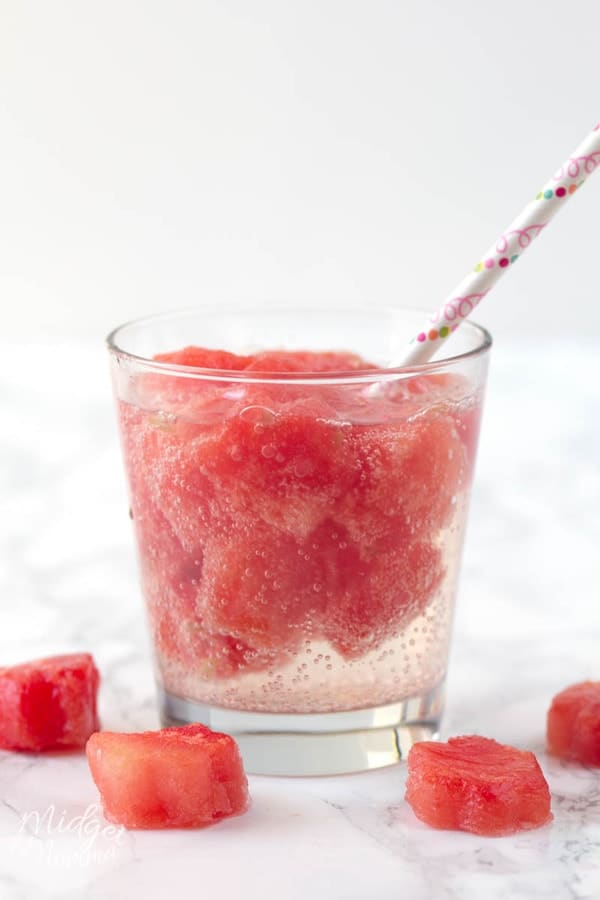 Watermelon Ice Cubes
Summertime is here and it is HOT. In our house we try to keep cool as much as possible and we like to enjoy fruity drinks. I am always making some type of summer drink for the kids to enjoy and they love them.
For a long time we used normal water ice cubes to make ice to cool our drinks. Then I got the idea one day when cutting up a watermelon, that it would freeze perfectly. I wondered how well they would do if I were to put them in a glass of water, club soda or sparkling water so of course I tested them. Every single one got just a hint of watermelon while keeping my drink cold. It was perfect!
If you have never tried freezing watermelon to make watermelon ice cubes then you are in for an amazing and simple treat!
Easy Summer drink recipes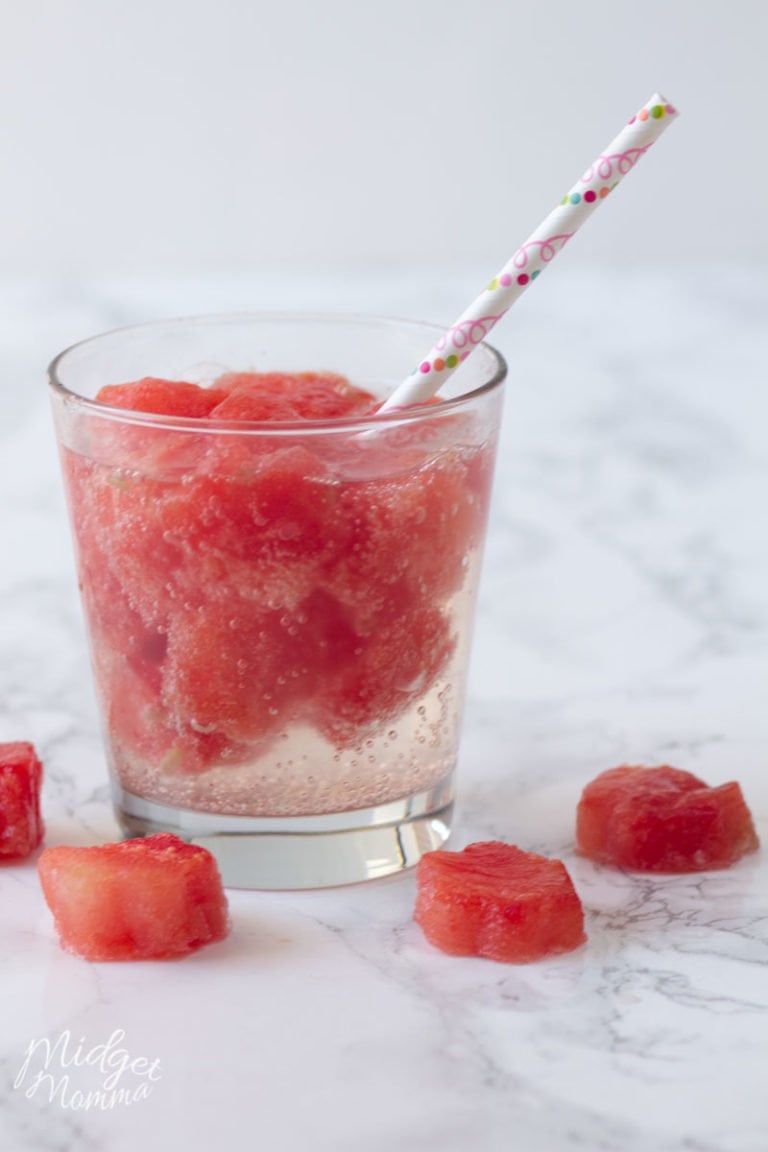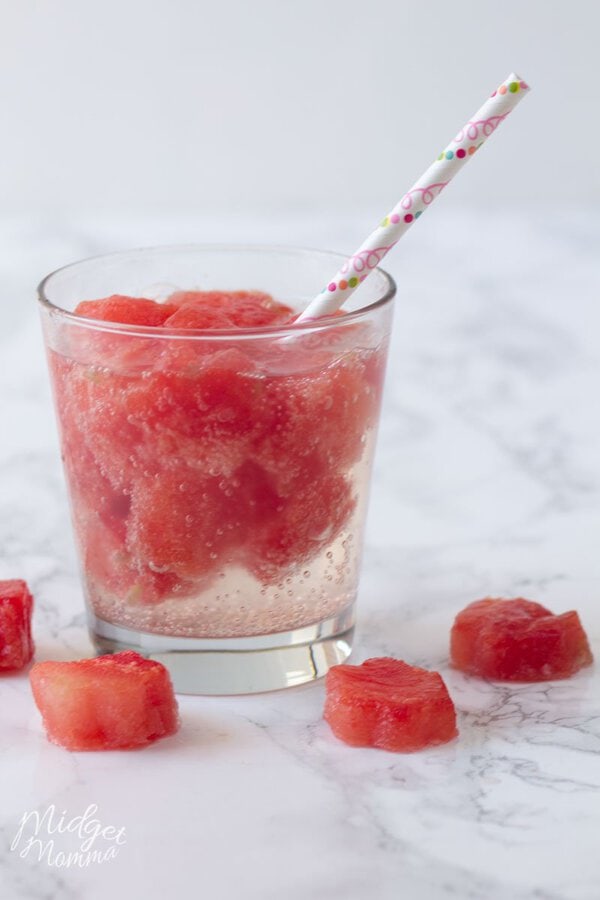 How to Use Ice Cubes made with Watermelon
Watermelon has such a high water content that it makes great ice for you summer beverages without watering them down. We love using watermelon ice cubes in water, sparkling water, clear soda and many of our other favorite summer time drinks. Using watermelon instead of water gives your summer drinks a bit more flavor that is perfectly refreshing on a hot day.
Using watermelon ice is a simple way to make infused water. As the watermelon ice melts, it will add a great watermelon flavor to your drink. My kids think it is the best thing ever when we put frozen watermelon into sparkling water.
You can also use these fruit ice cubes in your watermelon drink recipes like watermelon juice, watermelon lemonade and watermelon infused water.
You can change the shape of your watermelon ice by using a cookie cutter, I love these tiny cookie cutters on Amazon!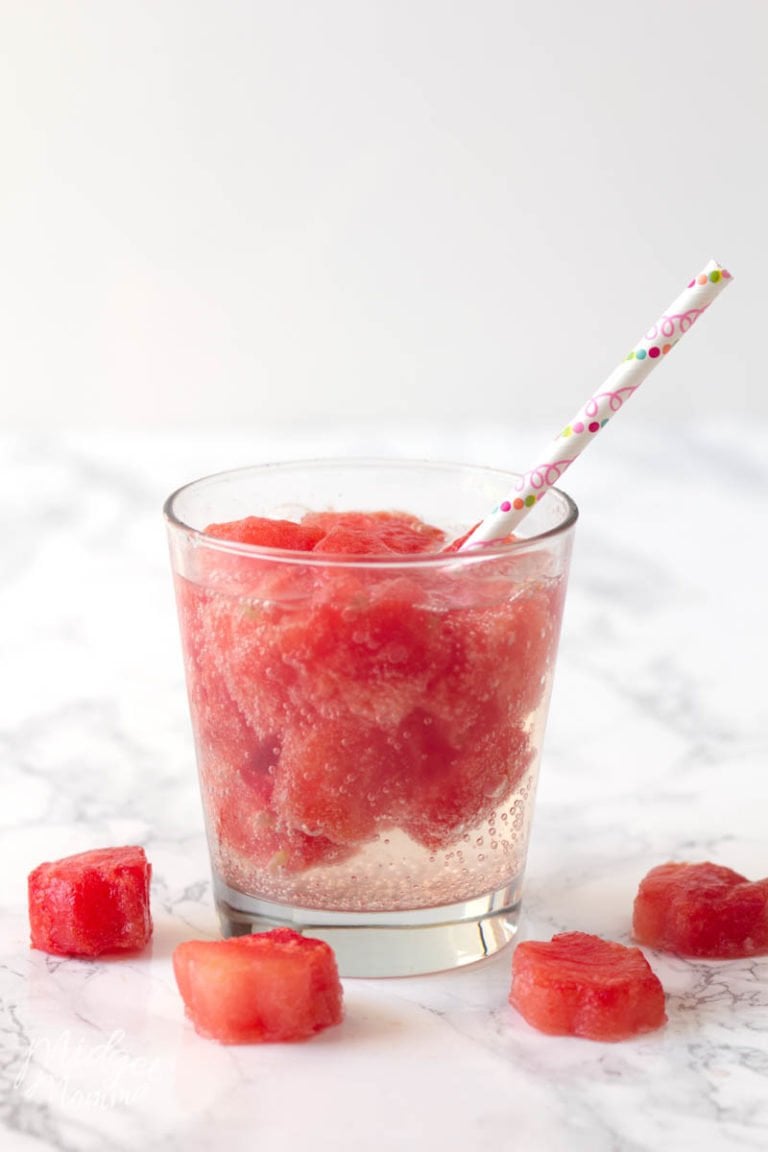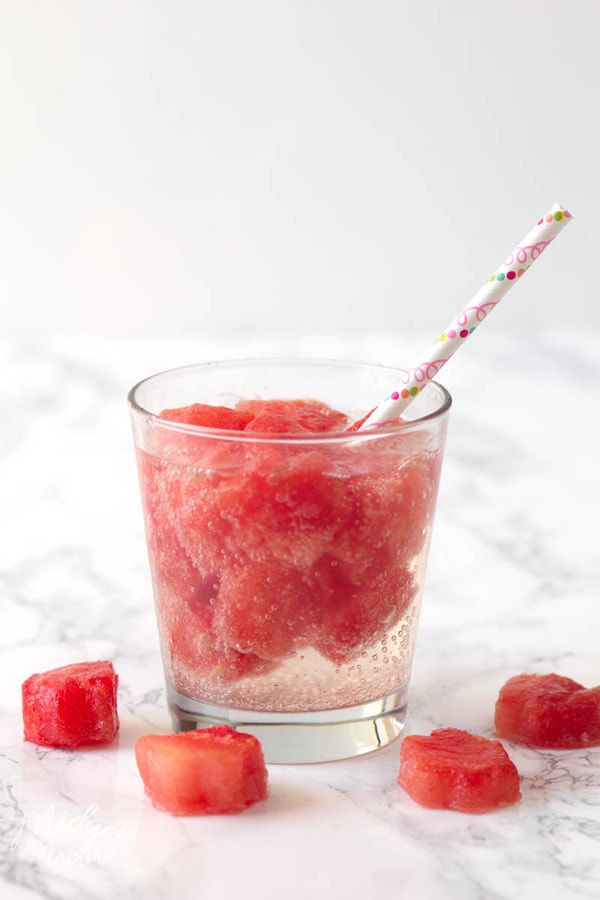 Supplies Needed
Sheet pan
Parchment paper
Knife
Cookie cutter
How to make Watermelon Ice Ingredients
How to make How to make Watermelon Ice
Cut watermelon into cubes.
Freeze.
Use in summer drinks.
Easy Summer Recipes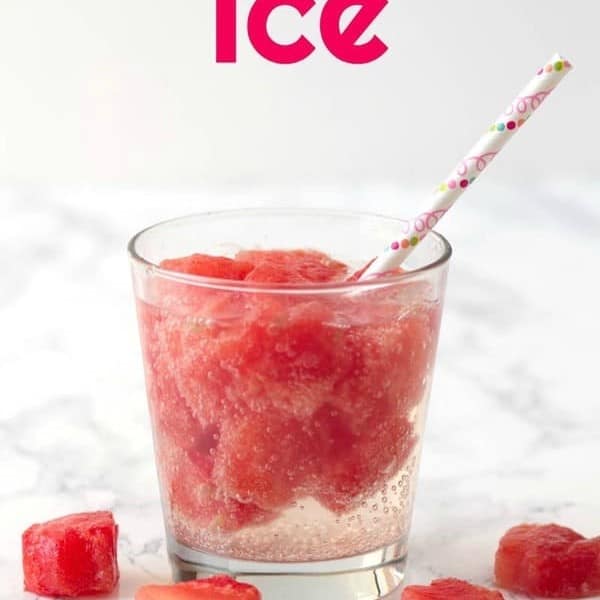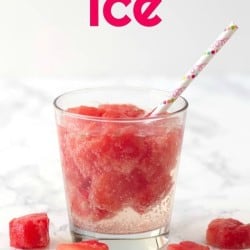 Watermelon Ice Cubes
Servings
Simple and easy to make watermelon ice cubes make your summer drinks even better!
Instructions
Line your sheet pan with your parchment paper, set aside.

Slice your watermelon into 1/2 inch slices.

Using your cookie cutter press out all the flesh of the watermelon from the slices.

Place your watermelon on to your sheet pan and place it in the freezer until they are frozen. It takes about 3 hours for them to freeze fully.
Calories: 135kcal | Carbohydrates: 33g | Protein: 2g | Sodium: 4mg | Potassium: 504mg | Fiber: 1g | Sugar: 27g | Vitamin A: 2560IU | Vitamin C: 36.5mg | Calcium: 31mg | Iron: 1.1mg
watermelon ice
Drinks, fruit
Notes
Once your watermelon ice cubes are frozen, store them in a freezer bag. Then just add them to your favorite drinks!
0 Weight Watchers SmartPoints on the Freestyle Program.