Mother's Day is coming up in and as a Mom I love personalized homemade gifts from my kids. Even simple ones like this Mother's Day printable for kids to fill out.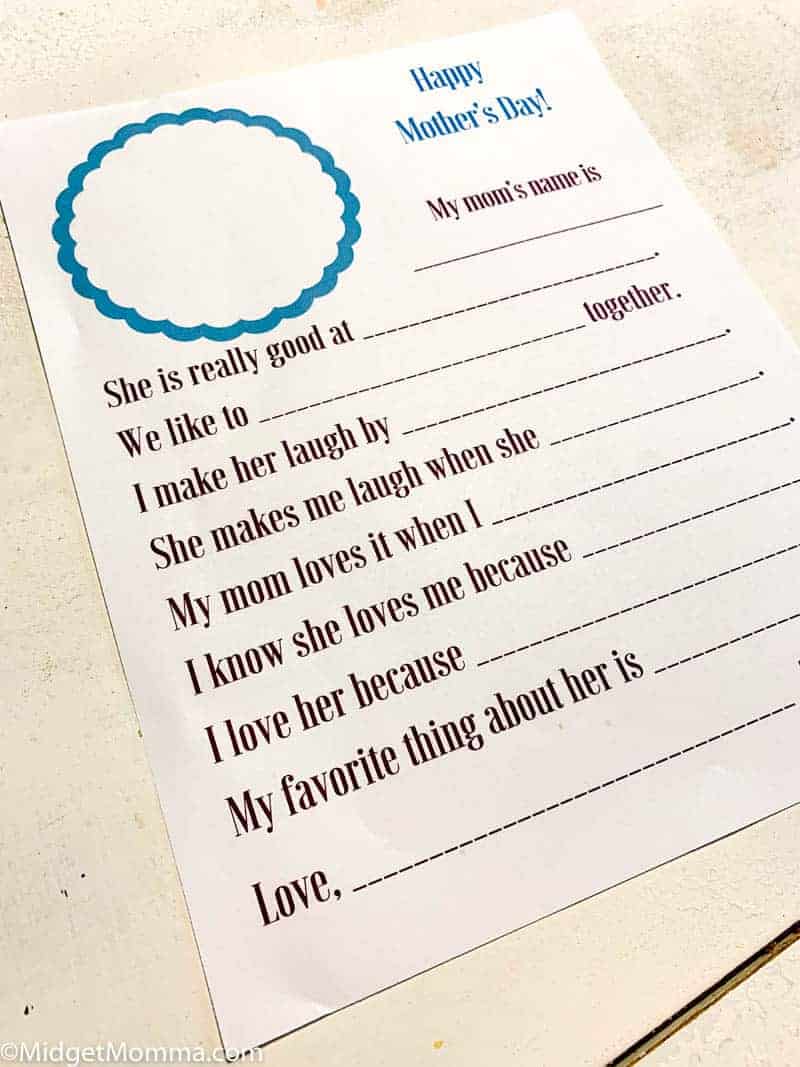 Mother's Day Printable for Kids
Tom has the kids fill one out for me almost every year and I love seeing the difference in the kids responses as the years go on. Normally he just writes down the questions on a paper and has the kids fill them out, but having a printable Mother's Day worksheet makes things so much easier!
As a Mom I love getting these types of gifts. I then put them in the kids baby books or I put them in a frame. On top of them being great gifts for me, they are great keepsakes for the kids to look back on later when they are grown.
If you are wanting to make the gift even more personal you can make some Homemade Air Dry Clay and make a hand print or foot print and put the date on it and give it to mom with this printable filled out.
Looking for more DIY Mother's Day gift Ideas? Check these out!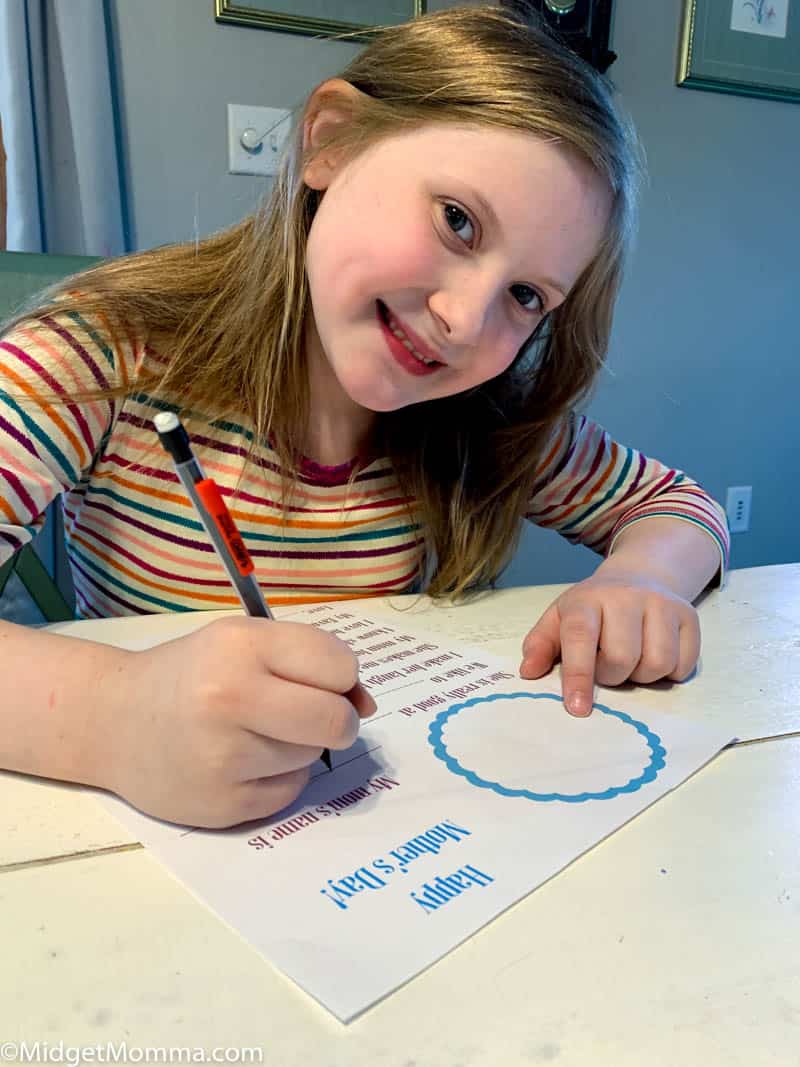 Get the Printable!
To get this printable just fill out the form and the printable will be delivered to your email. Then you can download and print it as many times as you need to! Super Super Easy!
If you are looking for more Mother's Day printables, check out the Why I love my Mom Printable and the Mom's First Mother's Day printable that is perfect for putting little baby foot prints!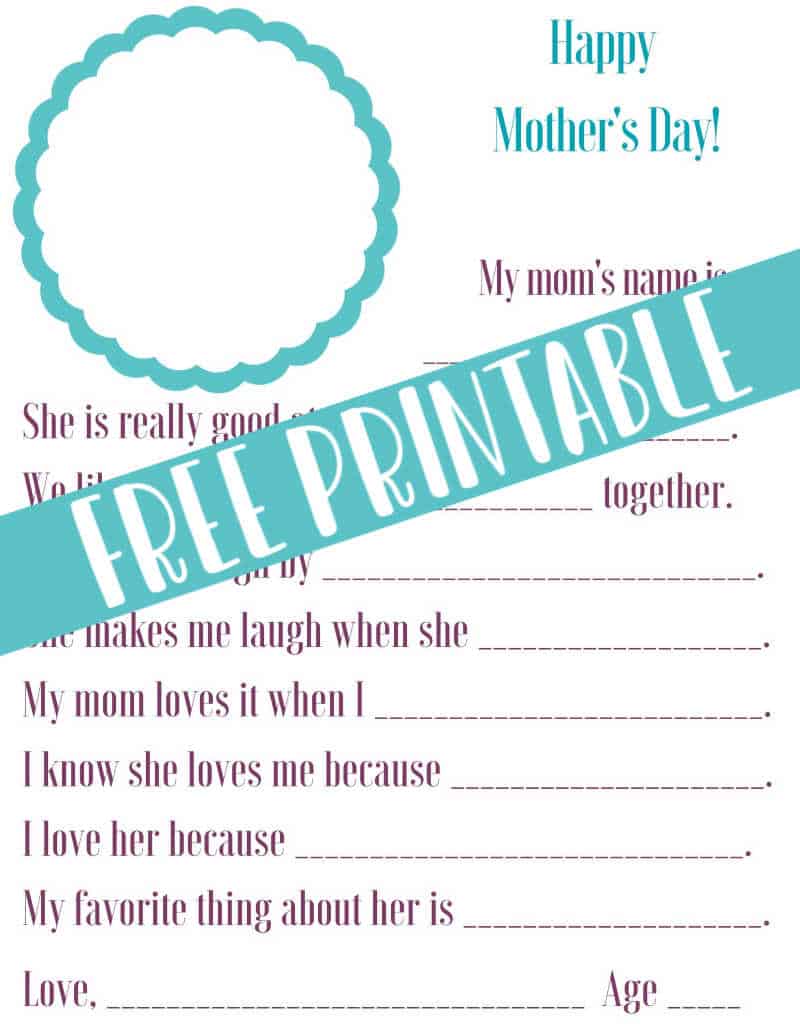 Looking for more printables for kids? Check these out!