If you are looking for gift ideas for girls we have you covered! With the help of my awesome kids we have come up with this amazing list of Christmas Gifts for Girls!
Figuring out Christmas Gifts for Girls can be a challenge, there are so many options out there to pick from and you never know if it is going to be a winning gift or not. That is why I am so glad that my kids are able to help me or we would all be lost! 😉
Christmas Gifts for Girls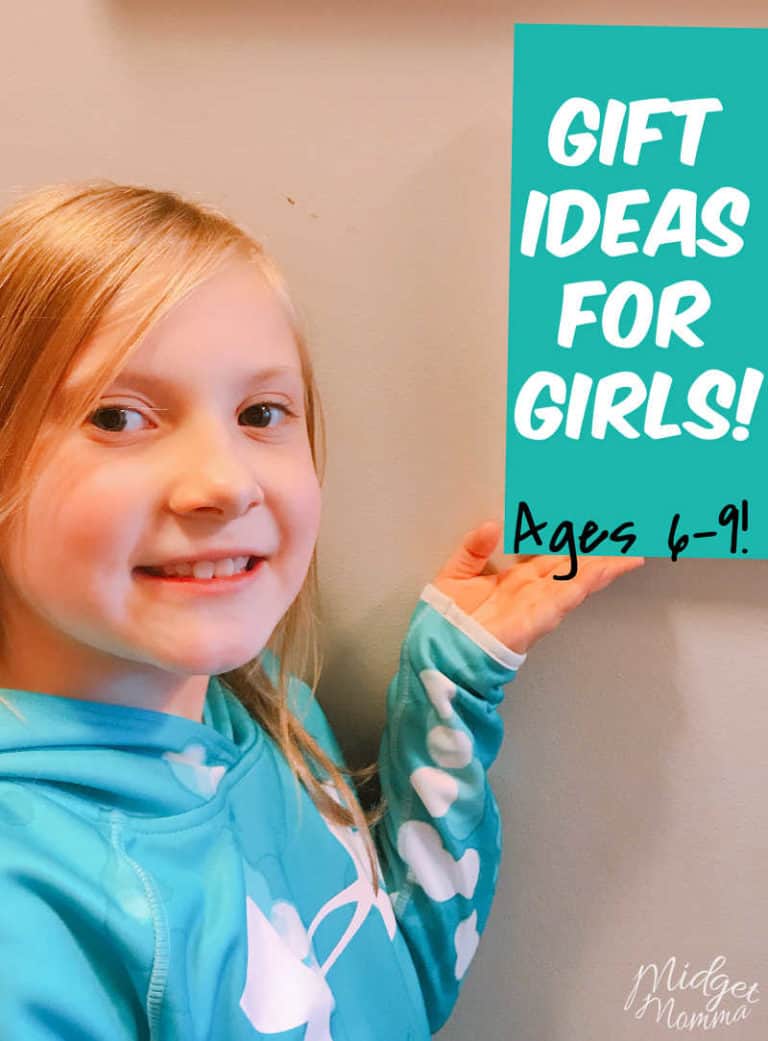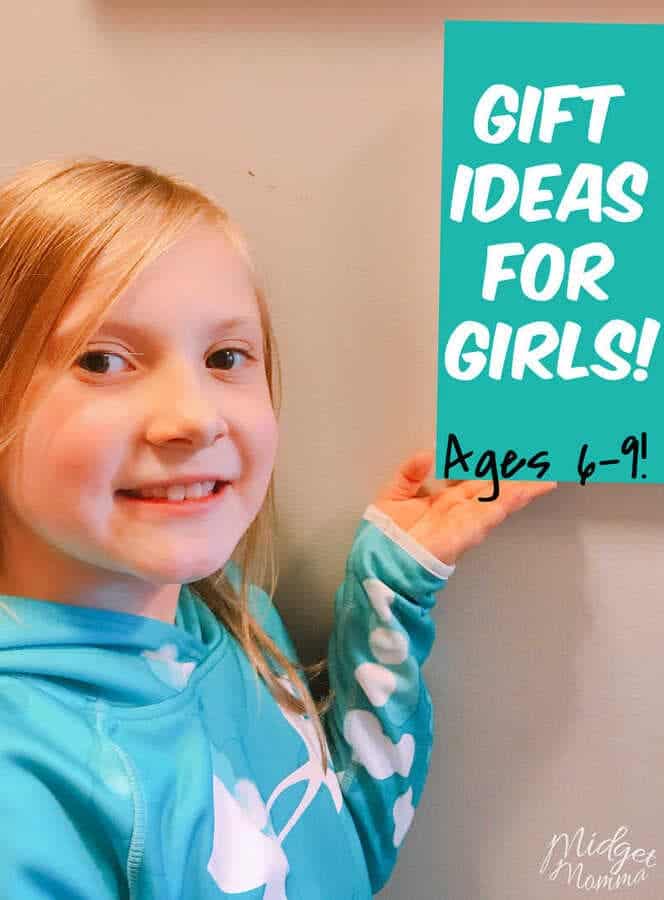 In this list of Christmas Gifts for Girls you will find gifts for 6 year old girls, gifts for 7 year old girls, gifts for 8 year old girls and gifts for 9 year old girls! I personally love the 6-9 age group for kids because the toys are fun, interactive and many of them help kids express their creativity!
American Girl Gifts for Girls

Smart Girl's Guide Kits – Get them here.
Smart Girl's Guide™ Kit: Liking Herself
Each Smart Girl's Guide Kit includes an advice book and whimsical extras. This kit features:
Smart Girl's Guide: Liking Herself book
Smile journal
Iridescent pen
"You Are Loved" bracelet
Choice of mini doll
Smart Girl's Guide™ Kit: Friendship Troubles
Each Smart Girl's Guide Kit includes an advice book and whimsical extras. This kit features:
Smart Girl's Guide: Friendship Troubles book
"Always Better Together" pouch
Two friendship bracelet sets
ThoughtFulls cards
Choice of mini doll
Smart Girl's Guide™ Kit: Digital World
Each Smart Girl's Guide Kit includes an advice book and whimsical extras. This kit features:
Smart Girl's Guide: Digital World book
Wireless speaker
Bookaroo notebook
Tech stickers
Choice of mini doll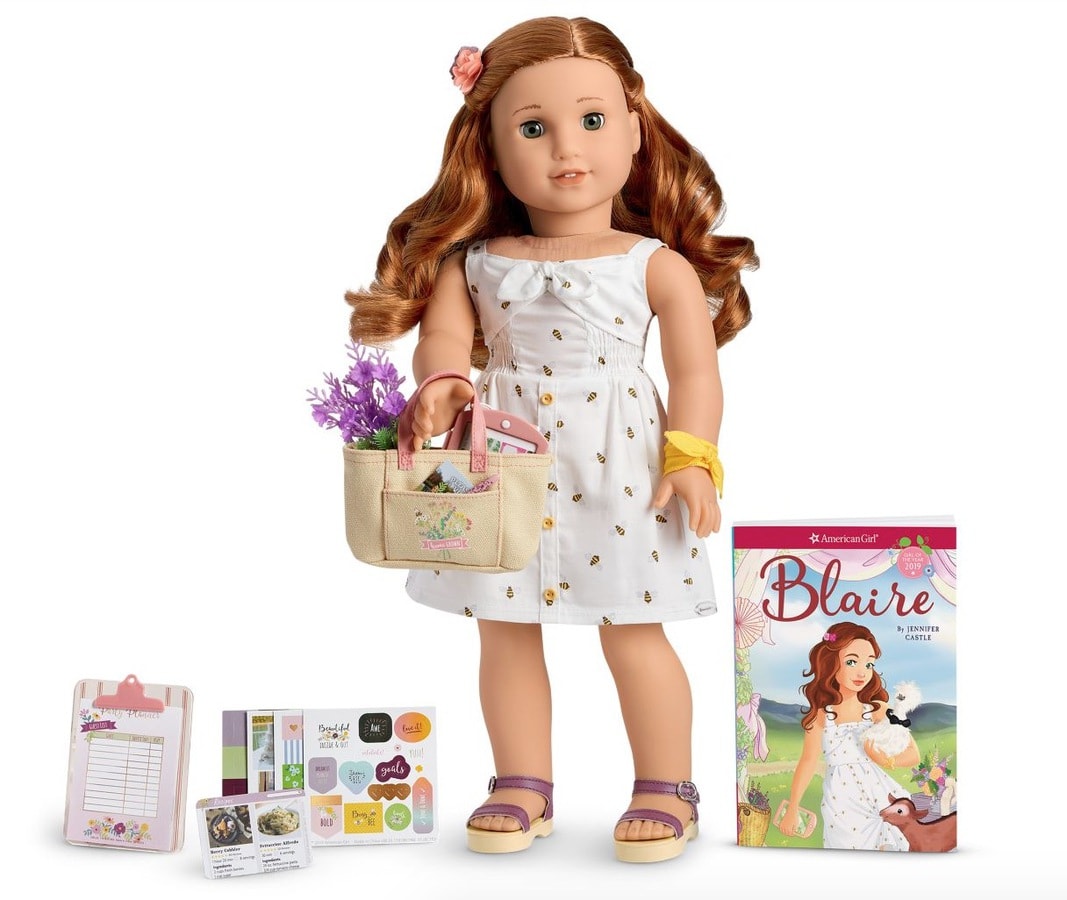 American Girl Blaire Doll, Book and Accessories.
Girls can celebrate their creativity with event-planner-extraordinaire Blaire Wilson, our 2019 Girl of the Year!
Meet Blaire, the 2019 Girl of the Year! She's a chef-in-training, party planner, and chicken wrangler at her family's farm and restaurant. The 18″ Blaire doll has bright green eyes that open and close, and curly red hair. She has a huggable cloth body, and her movable head and limbs are made of smooth vinyl. She comes with the Blaire paperback book, plus her signature outfit:
Her favorite dress with a bumblebee print and gathered tie—details that Blaire loves
A sunny yellow bandanna bracelet she wears while gardening
A hair comb with pink flowers that remind her of a bouquet
Purple platform sandals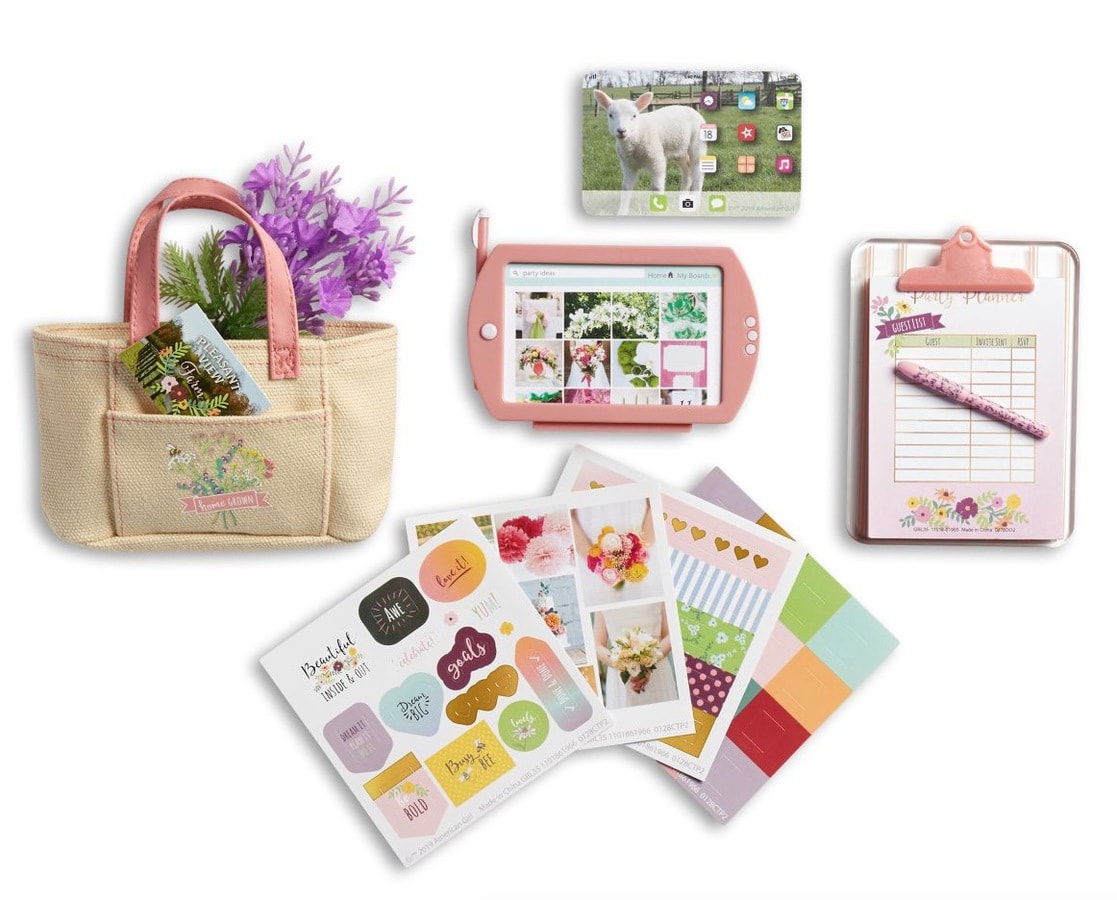 Blaire has a blast designing and planning, and her accessories help keep her organized! Includes:
A canvas tote with rose-colored straps and a flower graphic on the front to hold all of her party-planning supplies
A faux tablet with interchangeable screens she uses to work on her food blog, as well as look up new recipes and add to her inspiration boards
A striped clipboard for forms and a fancy pen for writing notes
A party-planning notebook with tear-off pages, featuring multiple designs to help plan different elements and stickers to highlight important tasks
A pretend bouquet of fresh flowers straight from her own garden to help brighten any space
A postcard of what her family sells at the local farmers market
Get it here.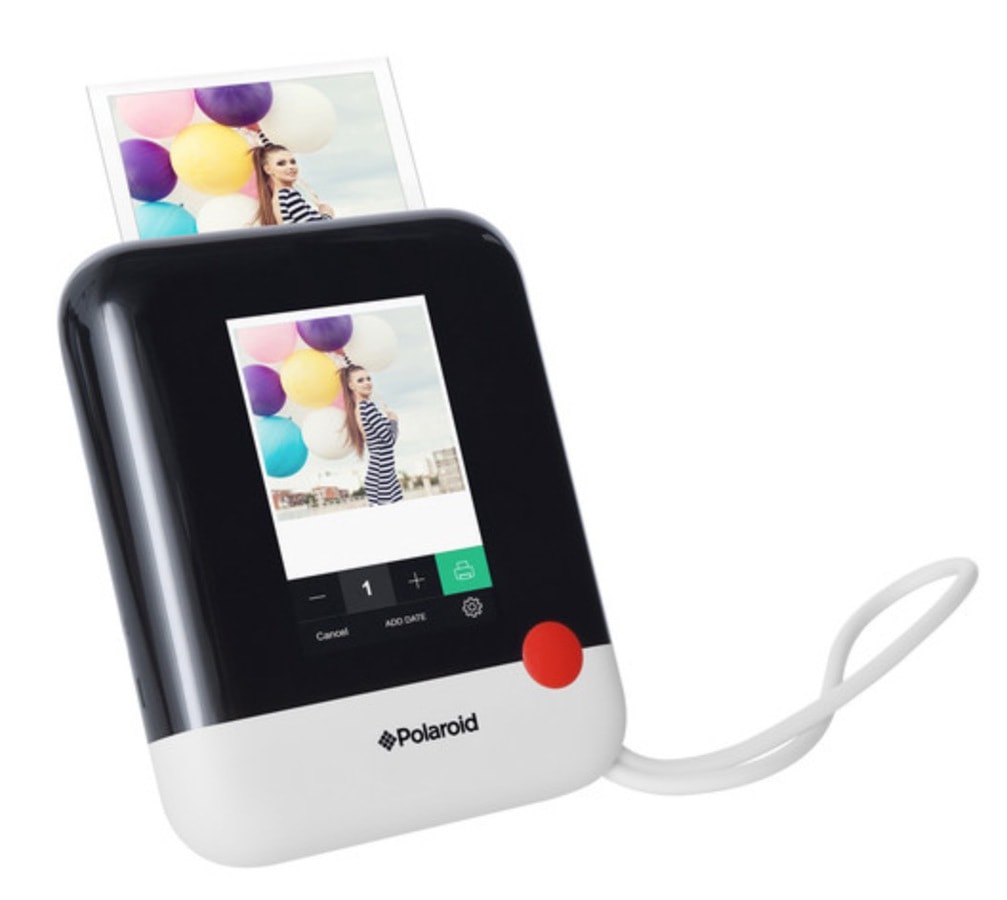 Polaroid Pop Camera
Capable of capturing 20MP images and full HD 1080p video, the white Pop Instant Print Digital Camera from Polaroid combines the fun of instant cameras with the advantages of a digital system. By marrying a CMOS sensor with ZINK Zero Ink Technology, the camera can produce an instant 3.5 x 4.25″ physical print while allowing you to accurately frame your shot. A 3.97″ touchscreen LCD found in the back is used for previewing and navigation, and images are saved to a user-supplied microSD card as big as 256GB so you can view, transfer, and edit the digital files at any time.
The Pop can connect to mobile devices thanks to a dual Wi-Fi and Bluetooth chip, and users can download an app for adding elements such as filters, borders, digital stickers and text to their images. After editing, you can choose to save or print your pictures. To help keep photos sharp even in low light situations, an image stabilization system is used, and a dual LED flash is also available. Finally, a built-in speaker and microphone can be used for recording and playback of audio together with video.
CMOS sensor captures 20MP images and Full HD 1080p video
ZINK Zero Ink Printing Technology used to produce 3.5 x 4.25″ instant prints on command
3.97″ touchscreen LCD for display and navigation
microSD card slot used for saving media, supporting cards as big as 256GB
Mobile app allows users to personalize their images with filters, borders, and text, connection to camera possible via Bluetooth or Wi-Fi
Image stabilization system and dual LED flash available for low light situations
Built-in speaker and microphone for audio recording together with video
Self-timer and photobooth modes for simplified shooting
Digital zoom function for cropping images
Get it here.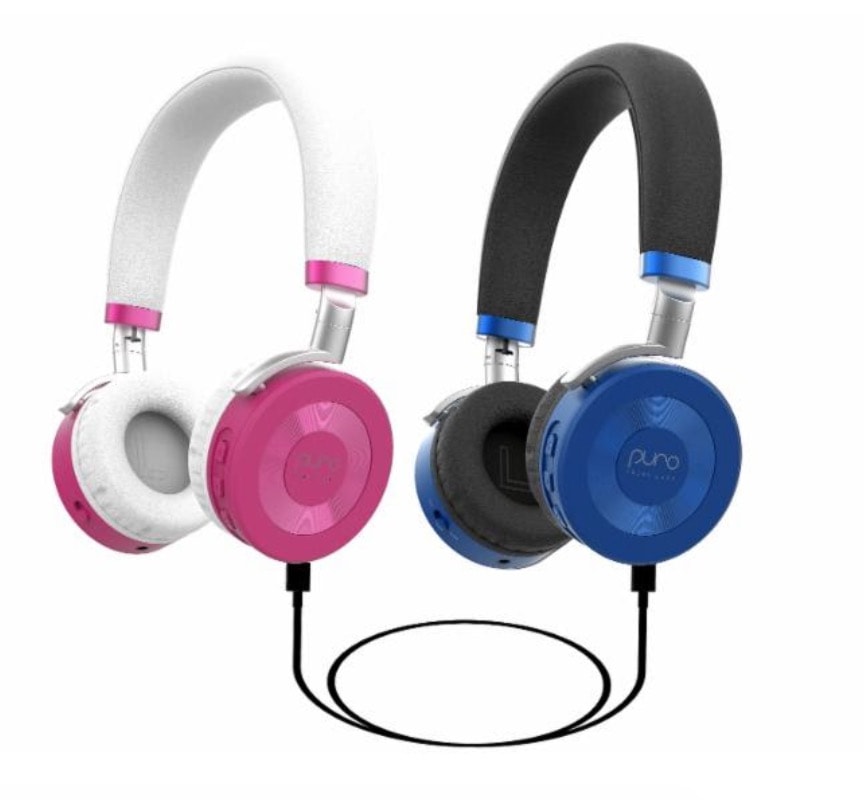 Puro Junior Jams
The newly reintroduced JuniorJams follow in the tradition of Puro Sound Labs' premium headphone offerings by featuring comfortable noise isolation and premium sound quality with effective volume limiting, while adding further improvements and unique new features. Sturdy and stylish aluminum headband construction and an ultra-comfortable protein leather ear cushion make the headphones easy to wear. Yet they still deliver 87% ambient noise isolation that helps block out ambient noise and let kids hear just the audio.
The JuniorJams utilize Puro Sound Labs' Balanced Response Curve, for better bass, treble and vocal clarity without the need to make it loud. At the same time, the 85dB volume-limiting technology means kids can't crank up the sound to hearing-damaging levels and will still get great sound. Improved battery performance provides up to 22 hours of playback, which is great for long trips. A unique daisy-chain feature allows two pairs of headphones to playback the same source simultaneously: two kids, or a kid and their parent can listen together.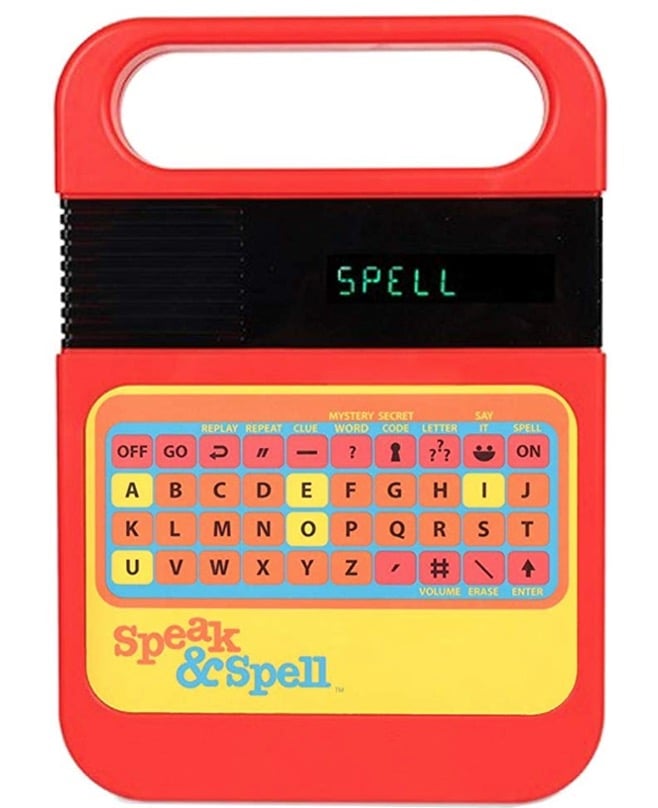 Speak & Spell
One of the earliest computerized learning systems from the 70s/80s, Speak & Spell is
back and just like you remember!
First educational toy designed to help children learn to spell over 200 commonly
misspelled words using a speech synthesizer
Now a whole new generation can enjoy this classic toy!
With multiple play modes and challenge levels, kids will have fun and learn at the
same time!
Get it here.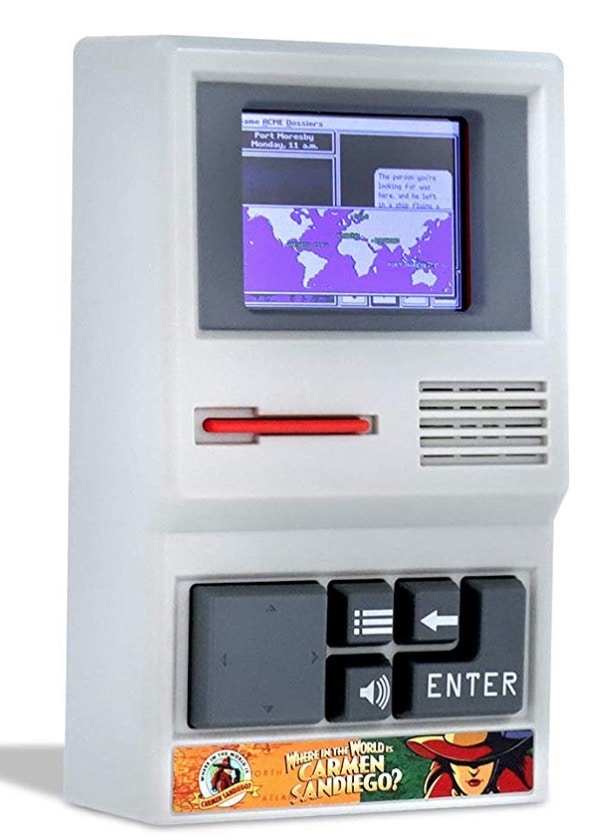 Carmen Sandiego Handheld Electronic Game
One of the most popular computer games of all time, Where in the World is Carmen Sandiego, is back in this handheld edition! Now, a whole new generation can enjoy this classic crime-solving game! Complete the missions by traveling around the world to find clues and catch the villains working for Carmen Sandiego, the international criminal mastermind. Make it to the end for a chance to catch Carmen herself – don't let her get away!
Get it here.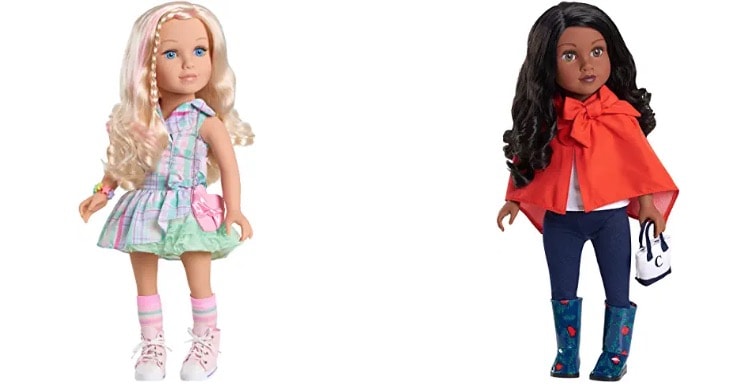 Journey Girls Dolls
Inspiring creative, imaginative, and aspirational play, Journey Girls dolls each stand 18" tall, feature beautiful rooted hair and expressive hand-painted faces, and come dressed in their own travel-inspired fashion. While each girl has her own unique style, Journey Girls are all about sharing – whether it's something from their closet or adventures with friends! Girls will love dressing & styling their dolls for any adventure!
Get it here.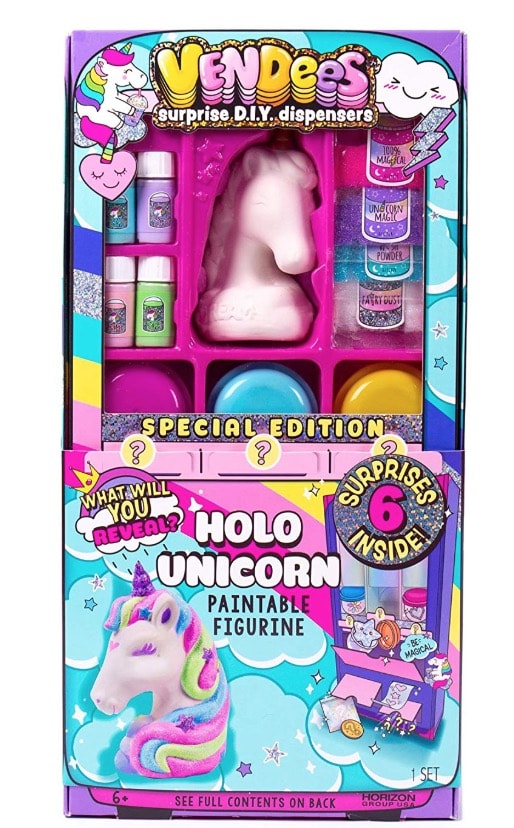 Vendees
Vendees are surprise style dispensers that include 6 fun surprises, revealed through interactive packaging! Unwrap your Vendees dispenser, then explore the different pull tabs and compartments to unveil fun surprises from keychains and erasers to stickers and scrunchies! Once you've revealed all 6 surprises, the experience isn't over! Get creativity with various activities from custom lip balm creations to painting fun ceramic figures.
Available in fun themes including: Atomic Rainbow Lip Balms, Sweet Treat Bath Bombs, Go Wild Nail Art, Holo Unicorn Paintables.
Get it here.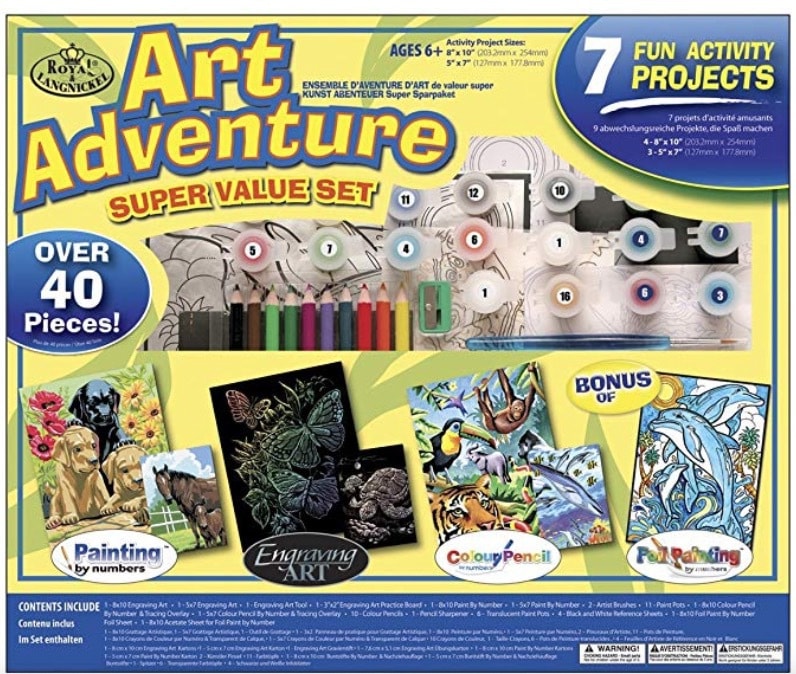 Royal and Langnickel Art Adventure Super Value Kit
Complete art set with engraving art, paint by numbers, colour pencil by numbers and foil painting by number
Constructed with quality artists materials
Set includes17 paint pots, 2 brushes, 7 artist boards, 10 colour pencils, sharpener and easy to understand instructions
Four boards measure 8-inches by 10-inches and three board measure 5-inches by 7-inches
Get it here.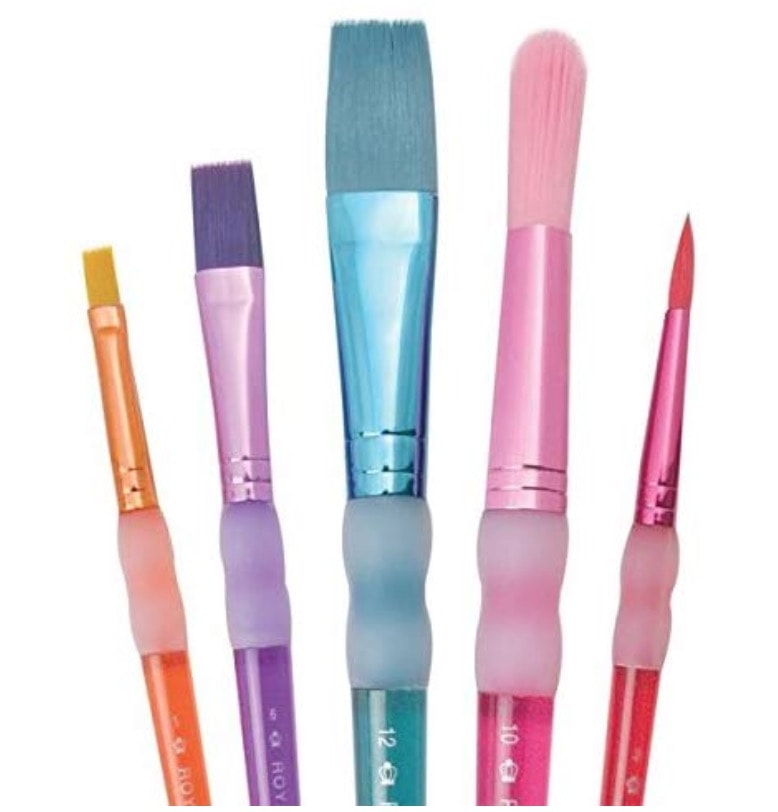 ROYAL BRUSH BK687 5-Piece Big Kids Choice Chubby Arts and Crafts Brush Set
ROYAL BRUSH-Big Kids Choice Chubby Arts and Crafts Brush set-5 piece
These are bright and colorful and feature soft grips which make these brushes great for little hands
This package contains a total of five flat and round brushes
Get it here.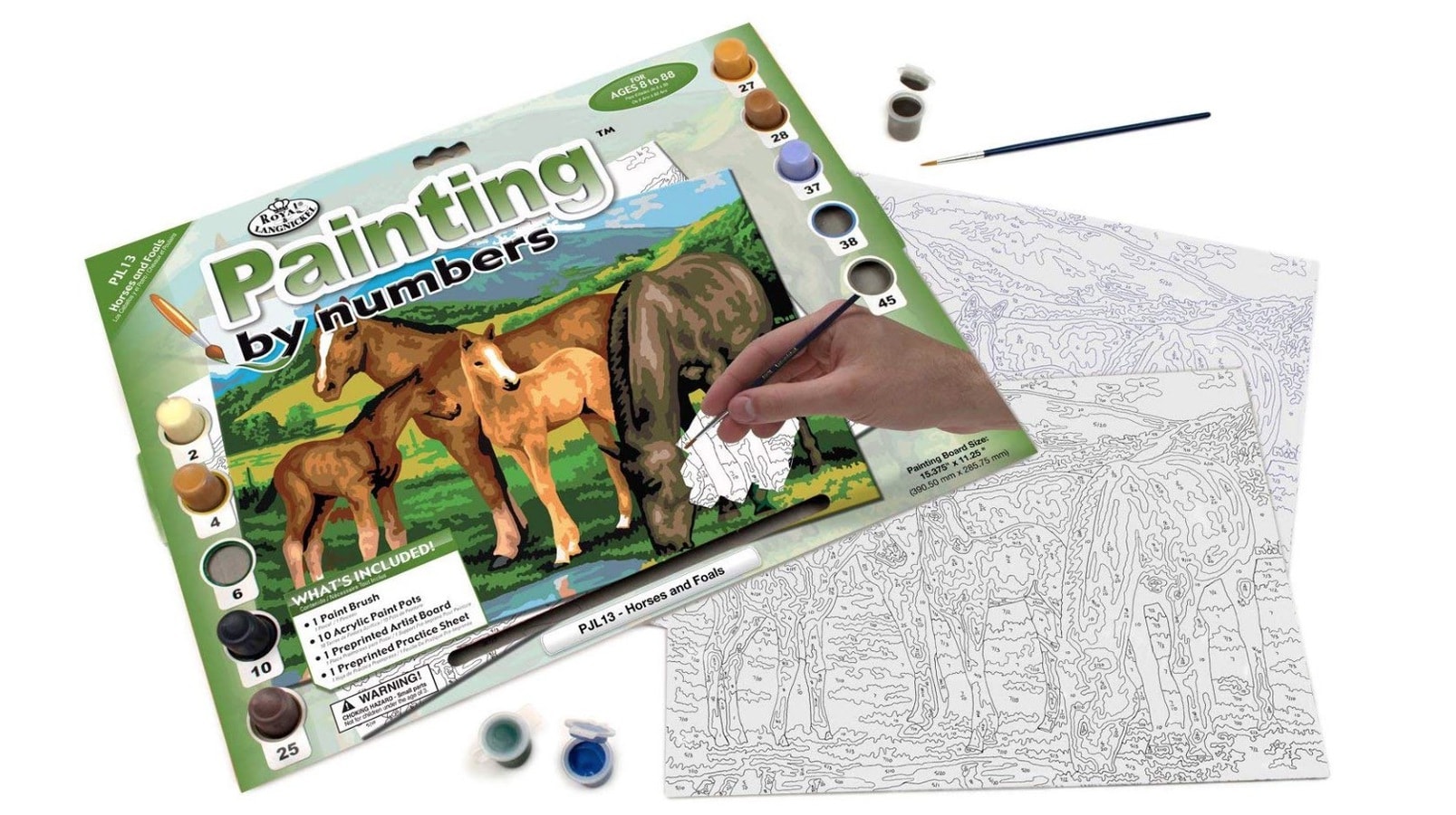 Royal & Langnickel Painting by Numbers Junior Large Art Activity Kit, Horses and Foals
Complete paint by number large kit for ages 8 and up
Constructed of quality artist materials
Includes 1 pre-printed artist board, 1 pre-printed practice sheet, 10 acrylic paint pots and 1 paint brush
Board size is 12-3/4-inch by 15-3/4-inch
Get it here.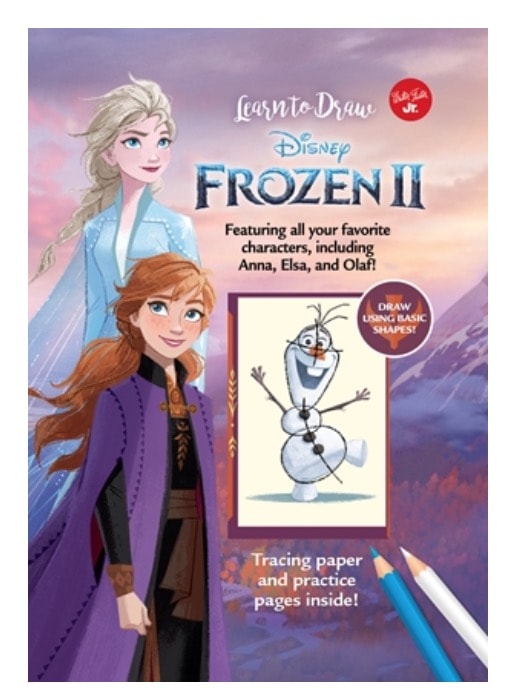 Learn to Draw: Frozen 2
The step-by-step drawing exercises in Learn to Draw Disney Frozen 2 will have you drawing Elsa, Anna, Olaf, Kristoff, Sven, and the new characters from Disney Frozen 2 in no time!
With just a bit of practice, even beginning artists can draw all their favorite Disney Frozen 2 characters. This 64-page book features easy step-by-step instructions for drawing Anna and Elsa, the warm hug-loving, summer-curious snowman Olaf, outdoorsman Kristoff and his loyal reindeer, Sven. Also included are some of the new characters of Disney Frozen 2! All you'll need to start drawing is a pencil, and the easy-to-follow instructions in this book will guide you through each step!
Grab a pencil and your copy of Learn to Draw Disney Frozen 2, and flip to the character you want to draw. You will learn using three different methods: tracing, the grid-drawing method, and the basic shapes method. The basic shapes method may seem challenging at first, but the step-by-step illustrations guide you through it, beginning with simple shapes. Before you know it, you will have finished drawings of Elsa, Anna, and other Disney Frozen 2 characters! This book contains tracing paper to accompany the tracing projects, practice grids to draw on after each grid drawing project, and practice pages after each basic shapes project. All you need is a pencil to get started, but you can choose to add color to your drawings with felt-tip markers, colored pencils, watercolors, or acrylic paints.
Plus, learn some fun facts about the characters as you draw them. Brief character descriptions and art instruction from professional Disney animators round out this exciting artistic adventure to Arendelle and beyond. Grab your art supplies and your copy of Learn to Draw Disney Frozen 2, and get ready to draw!
Disney Frozen 2 is the record-smashing sequel following the success of the original 2013 film. Breaking records within Walt Disney Studios' portfolio and the film industry at large, Disney Frozen remains one of the highest-grossing films of all time at the global box office. Audiences everywhere have been captivated by the magical story of sisters Anna and Elsa.
Get it here.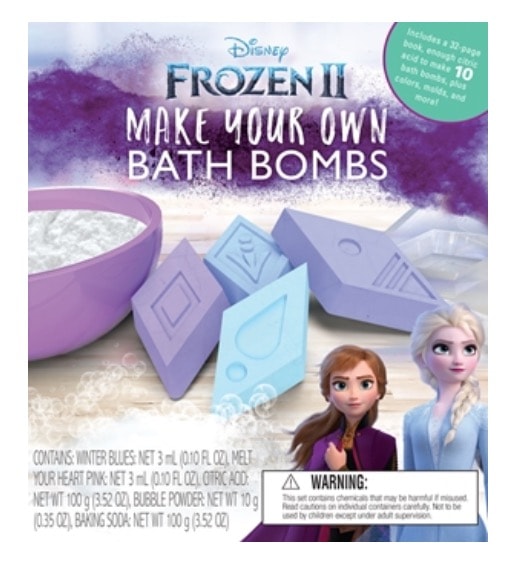 With her powerful magic, Elsa can freeze water into snow crystals! Using the science and materials in this kit, children can create their own amazing transformations. Learn formulas, practice ratios, combine chemicals, and use the scientific method to form bath bombs that are uniquely Frozen 2 and uniquely yours!
Step-by-step instructions guide junior scientists in creating bath bombs inspired by their favorite Frozen 2 characters, such as Anna, Elsa, Olaf, and Kristoff. Once they master the traditional bath bomb recipe, they can move on to more advanced experiments, such as Anna's Candy Bath Bombs and Kristoff's Crystal Ice Bath Bomb, for an exciting new challenge. Ready for something different? Perform more experiments using similar materials and chemical reactions!
The adventure ends with a beautiful product to use or share, and the knowledge of why and how the bath bomb fizzes, foams, and conditions the skin.
Along with the 32-page instruction book that explains the science behind the fun, this kit includes:
Citric acid (enough to make 10 bath bombs)
Color drops (2 different colors)
Baking soda
Bubbly powder
Plastic molds shaped like the four elements (earth, wind, fire, and water) celebrated in Frozen 2
Anna's Candy Bath Bombs Recipe
Kristoff's Crystal Ice Bath Bombs Recipe
Elsa's Hot Chocolate Bath Bombs Recipe
Olaf's Natural Element Bath Bombs Recipe
Crystal Snowflake Recipe
Get it here.
Loog Pro Electric Guitar
Designed for kids, good enough for pros: solid wood body and maple neck. AS EASY AS 1-2-3: The ideal first guitar for anyone 8+. Loog's slim neck is perfect for kids' hands and comes with an app and flashcards to help all ages get started. Ages: 8+
Colors: Red, Green, Black, Pink, White, Yellow
Get it here.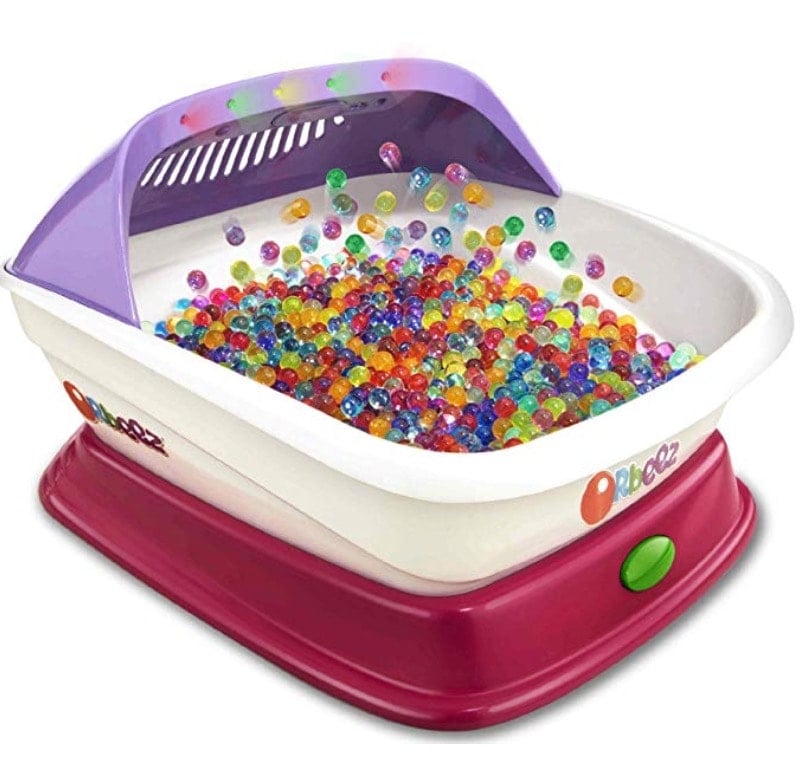 Orbeez Luxury Foot Spa
MAXING AND RELAXING: Give your feet a treat! Soothing vibration feature for a real spa experience
SOAK IT IN: Includes 2,200 Orbeez that magically grow! Just add warm water for a sensory sensation
IT'S LIT: LED lighting on the top tells you how much longer your warm massage lasts
EASY CLEAN-UP: Handy strainer removes water without losing your Orbeez! And don't forget that Orbeez water beads are reusable. Just let them dry, then they're ready to play again
Get it here.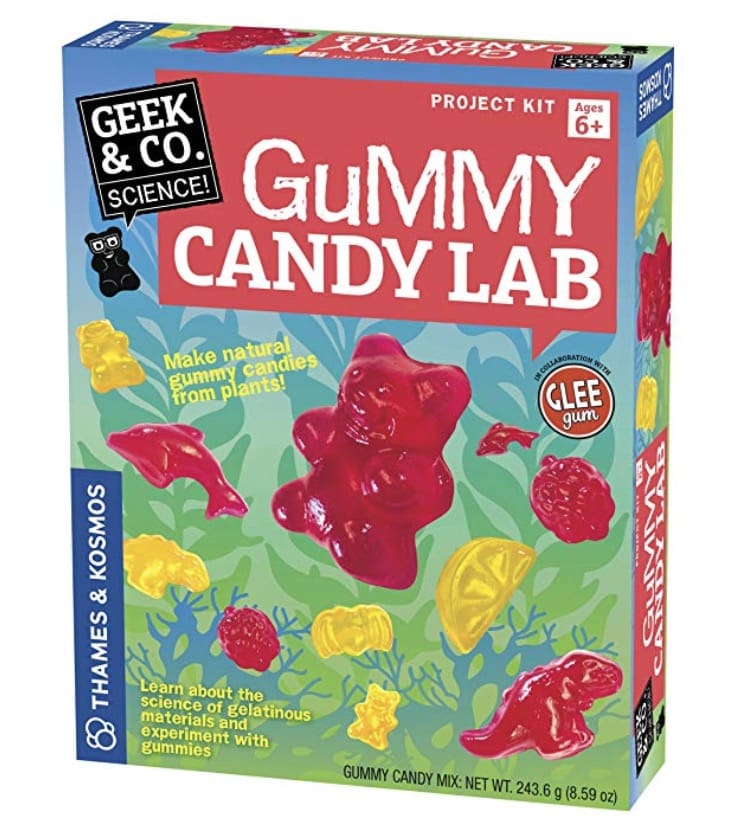 Gummy Candy Lab
Gross shapes, and delicious flavors! Mold your own delicious gummy worms and spiders using a natural gelatin-like ingredient called carrageenan that comes from seaweed. Flavor and sweeten your mixture with mixed berry and green apple flavors and then mold the gummy worms and spiders in the included mold. You can even add citric acid to make sour gummies! Learn about the scientific properties of natural polymers. Food ingredients included. Price: $19.95 Age: 6 & UP
Get it here.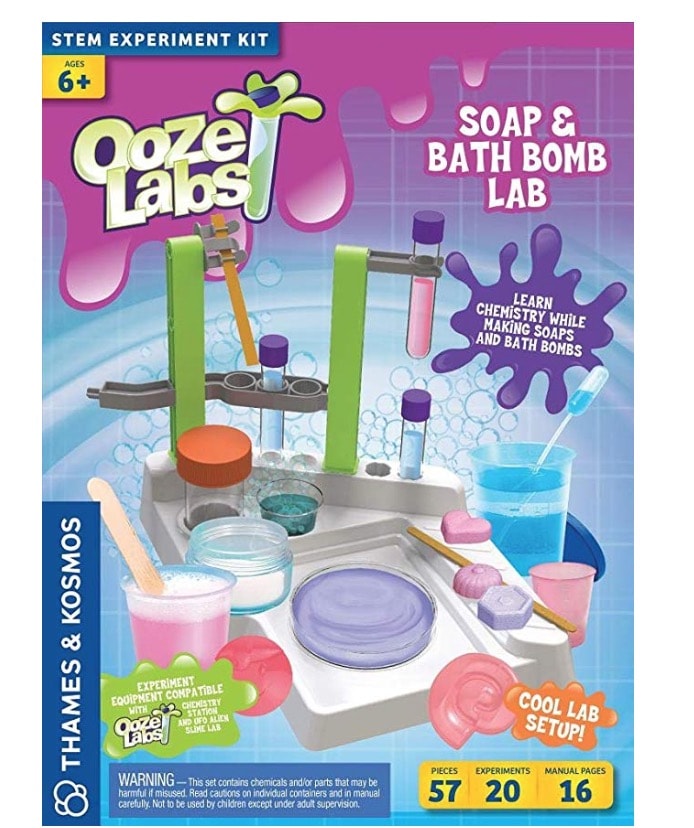 Ooze Labs: Soap & Bath Bomb Lab
It's time to start mixing things up! In this pretend STEM scenario, you are a chemist for a bath and body products company and it's your job to make and test different cosmetic products. Use the tools in your laboratory to employ different scientific techniques and essential chemistry principles to make soaps and bath bombs. Try out different additives to affect the color, smell, and other qualities of the products you make. Real science and pretend play come together in this activity-filled kit that can be used alone or as an extension of the Ooze Labs Chemistry Station (a Parents' Choice Silver Honor winner!). As you mold different glycerin soap shapes, you learn about the chemical properties of soap that help it pick up and wash away dirt. While you're concocting bath bombs, you learn about how acids and bases combine to form fizzing reactions, and what a pH level is. Expand your cosmetics knowledge with an overview of the biology of skin care and other science related to soap and bath products. All materials and chemicals are non-toxic. MSRP: $29.95 Ages 6 & UP
Get it here.
Blind Bags Christmas Gifts for Girls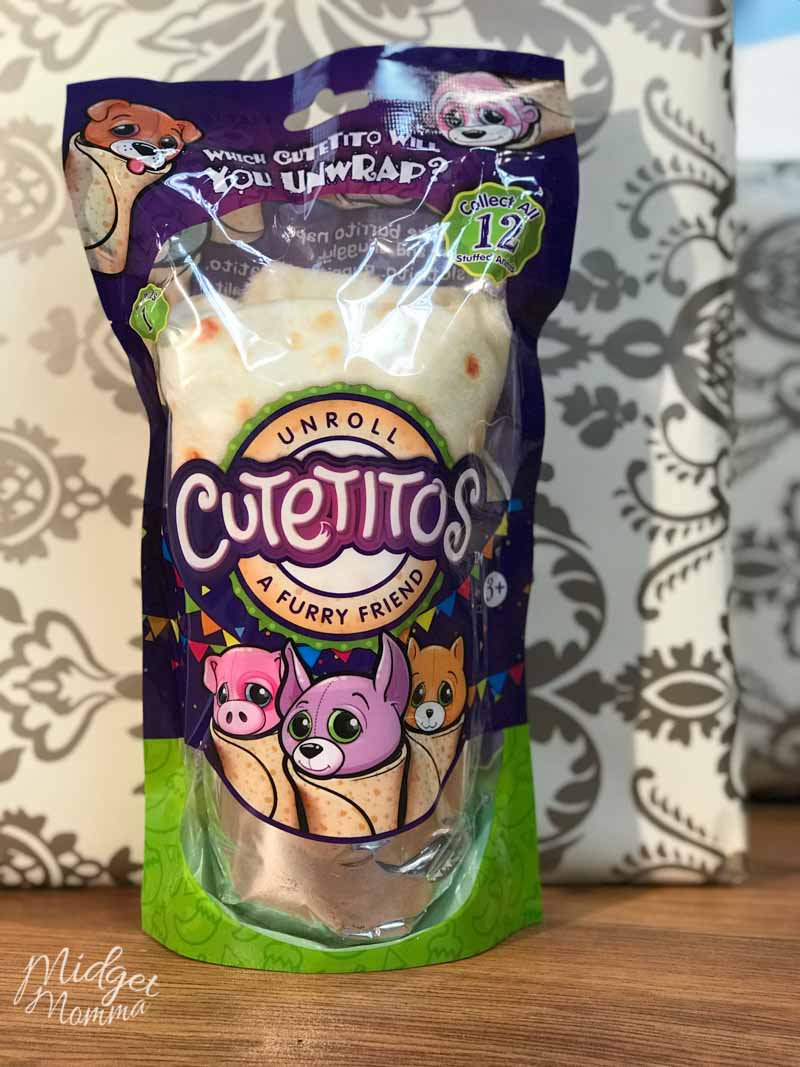 Cutetitos
•Adorable, collectible stuffed animals wrapped and hidden in burrito blankets that kids can unroll and discover!
• Based on the current trend of pets rolled up in blankets like burritos, now kids can collect all twelve different Cutetitos (including some super rare ones)!
• Each uniquely-wrapped burrito comes in large a Blind Bag, which is so exciting to open and unveil which Cutetito is concealed inside – it could be a Slothito,
Puppito, Bunnito, Monkito or others!
• More fun surprises include finding the Cutetitos' personality "Hot Spot" (mild, medium, hot or super spicy), their birthday and favorite "quotito".
Buy it here

Foodie Roos
Foodie Roos™ have all your daily servings of cuteness, cuddleness, and sweetness! Set includes one Foodie Roo™ plush, a collector's sheet, a bonus sticker, and a room set for your Foodie Roo™! Collect all 20!
Buy it here.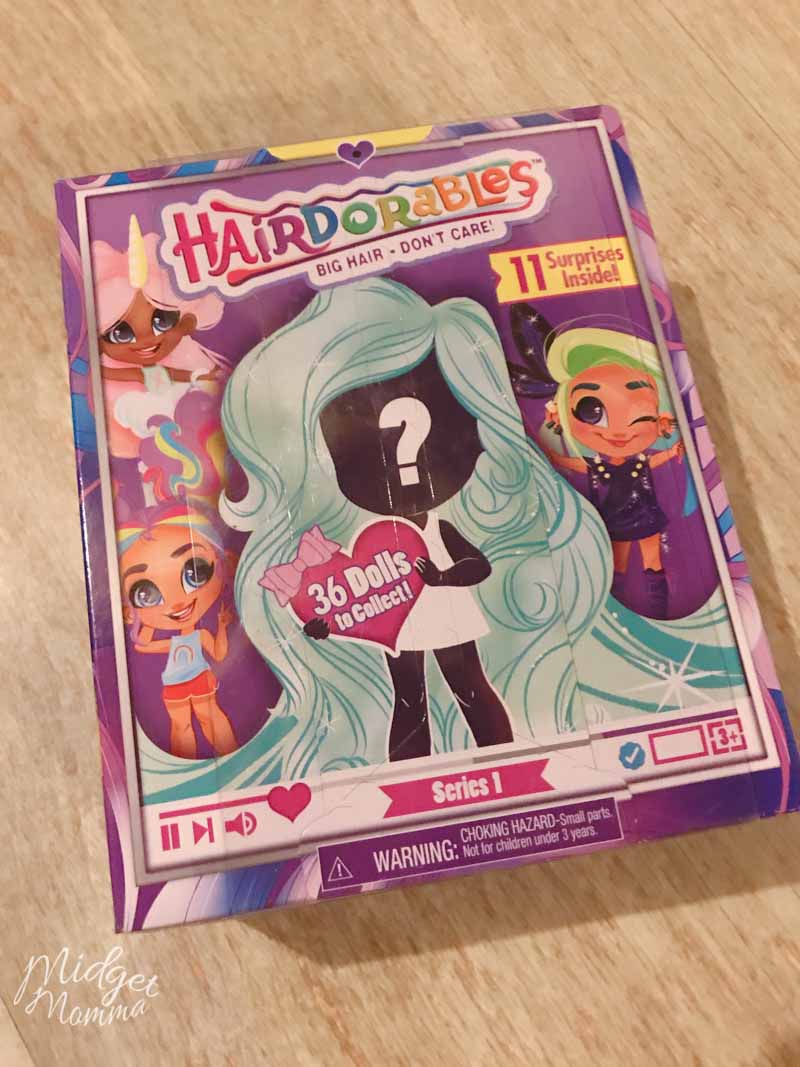 Hairdorables
• Hot new surprise dolls that combine fun, fashion and lots and lots of gorgeous colorful hair!
• Noah and her girl squad have "Big Hair Don't Care" attitudes and love to share their passions with the world via the Hairdorables channel on YouTube.
• Each doll is based on one of the 12 iconic girls from the Hairdorables videos, and these BFFs live up to the "Hairdorables" name with a variety of unique luxe hairstyles in vibrant colors!
• Just pull, peel, and reveal 11 SURPRISE accessories and fashions that unwrap the unique personality, style, and talent of the Hairdorables girl hidden inside!
• 36 Hairdorables dolls to collect in Series 1, including 2 rare and 1 ULTRA-rare, for mix-and-match outfits and endless styling possibilities
Buy it here
Cute gifts for girls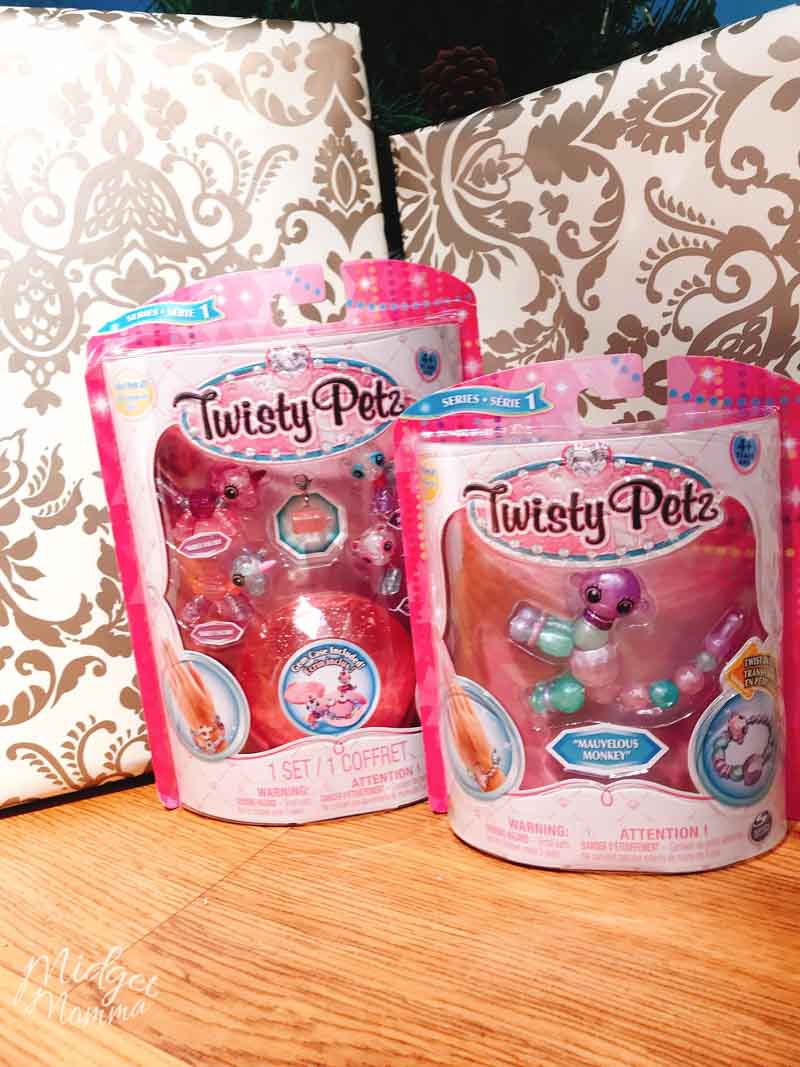 Twisty Petz
Twisty Petz are cute collectibles that transform from adorable animals into beautiful bracelets with a simple twist! Featuring beautiful gem details and sparkling finishes these stylin' bling bracelets are the perfect fashion statement. Simply twist your bracelet back to your pet friend to bring your Twisty Pet back to life! There are so many Twisty Petz to collect including Limited Edition Fuzzy in the Three Pack! Wear as a bracelet, necklace or put them on your backpack for the perfect bling accessory. They're sooooo charming!
Buy them here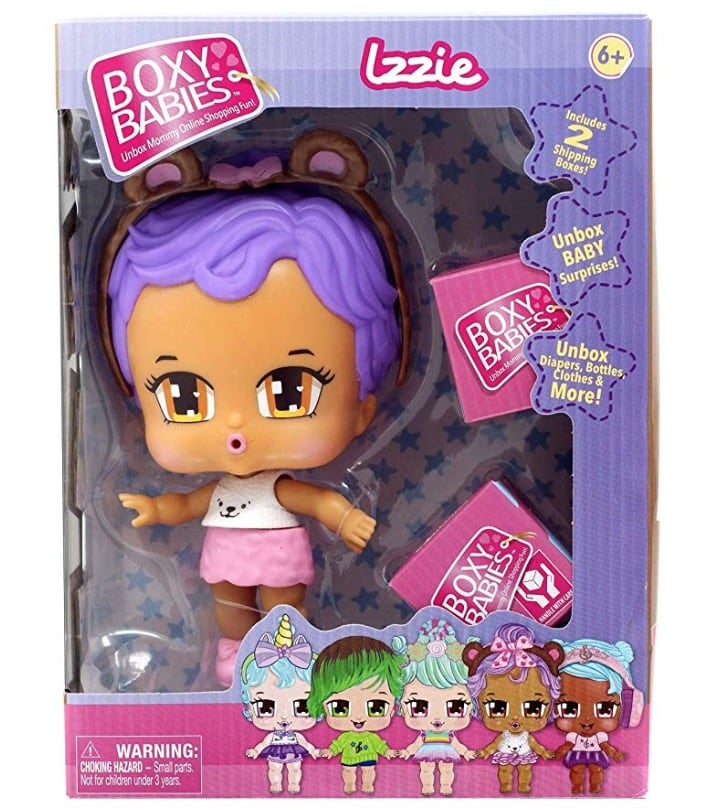 Boxy Girls Boxy Babies
Boxy Girls My Boxy Baby Astm New from Boxy Girls, meet the so soft Boxy Babies.
So Soft Boxy Babies have soft bodies and big beautiful boxy eyes.
Each So Soft Boxy Baby comes with 2 shipping boxes. What's inside only Mommy knows.Unbox to find diapers, Bottles, clothes and more!
Meet Eevie, Baby Eevie hearts long winter naps, cozy blankets and hot cocoa! Mommy loves shopping for the warmest winter gear for Baby Eevie!
Collect Babies Saylor, Molly, Northy and Eevie, they all want to be unboxed and loved! Ages:6+
Get it here.
Hands on Gifts for Girls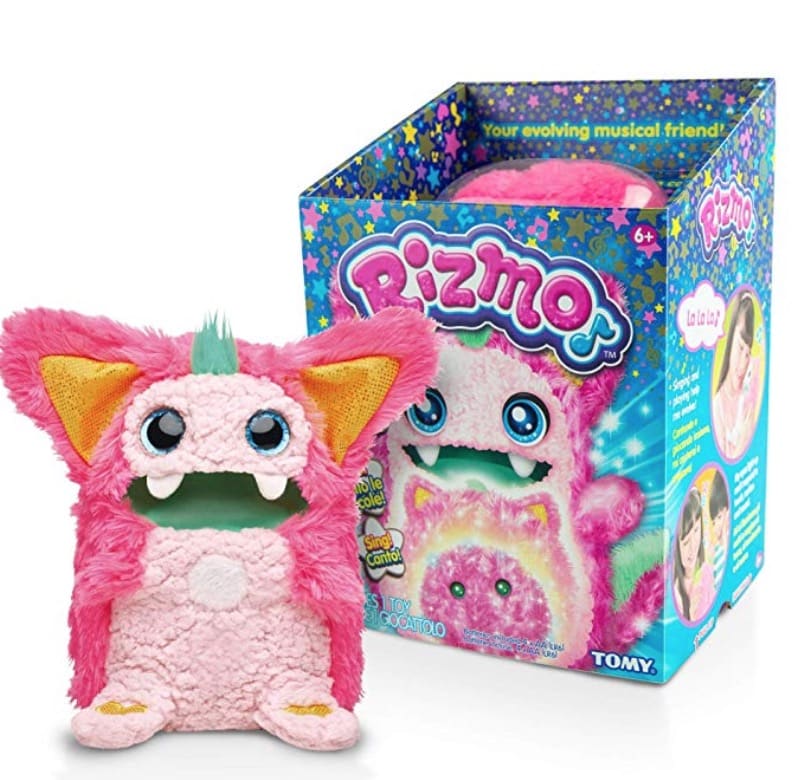 Rizmo Evolving Musical Friend Interactive Plush Toy
YOUR EVOLVING MUSICAL FRIEND: The Rizmo interactive toy needs your help to evolve from adorable baby to playful kid and then to fully grown Rizmo
FUN GAMES TO PLAY: Rizmo baby has five evolving play modes. Unlock two more fun games with your Rizmo's final evolution
A MUSICAL FRIEND FOR LIFE: This musical toy will call out to you, sing with you, and dance to your favorite music
ADORABLE PLUSH TOY: Colorful toy comes in Berry, Aqua or Snow colors. Each color has two different styles with unique musical attributes, which Rizmo you'll adopt is a mystery!
Buy it here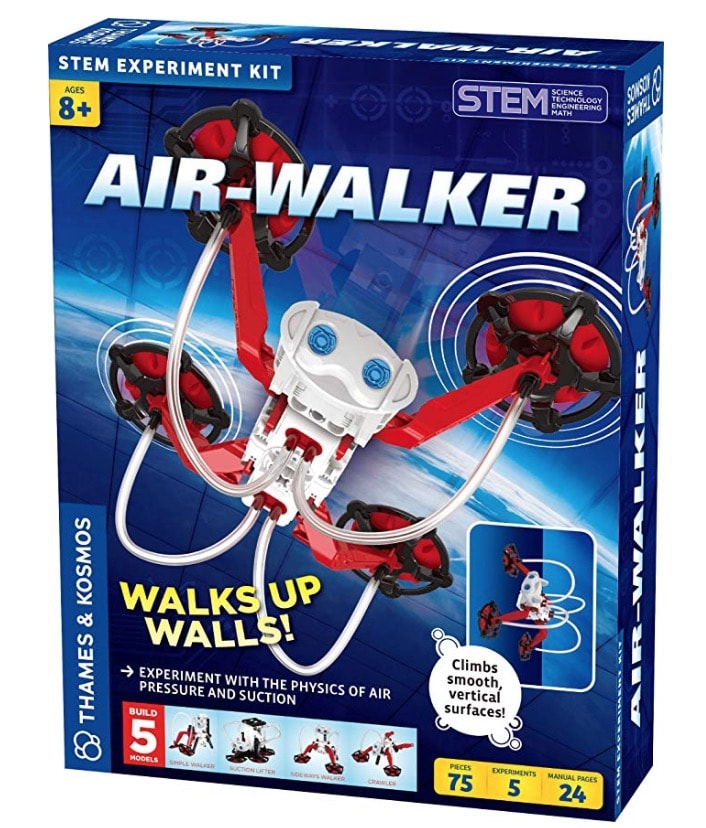 Air-Walker 
A robot that defies gravity?! That's what you get with Air-Walker, a four-legged bot that uses an ingenious system of suction cups and pumps to crawl along smooth, vertical surfaces like windows. You can also build four other models with the same components and learn how suction and mechanical devices can be used in different real-world applications. A vacuum-suction machine sticks to and lifts flat panels, while a robot with just two suction cups rotates around a central pivot point. This hands-on construction kit brings engineering and physics to life as it demonstrates the power of air pressure at work. Ages 8+ MSRP: $39.95
Get it here.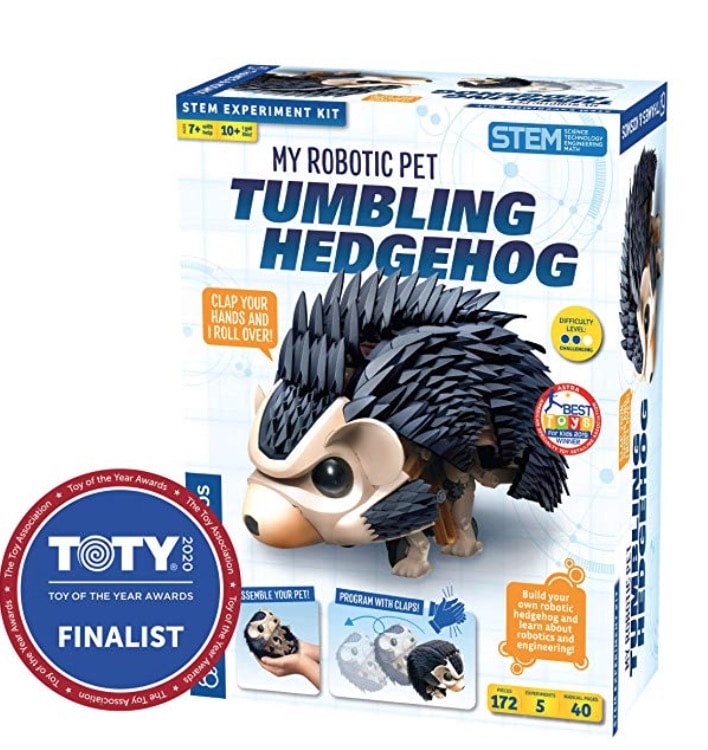 My Robotic Pet – Tumbling Hedgehog
Build your own adorable robotic pet hedgehog! With the 172 building pieces in this kit, you can assemble a real robot that looks like a cute hedgehog. The robot has a built-in sound sensor and is programmed to react to different sounds. After you build it, you can play with it by making different sounds and watching it tumble, roll, spin around, bristle its spines, and scurry around. Clap once, and the hedgehog will roll into a ball and tumble backwards. Clap multiple times, and the hedgehog will count your claps and tumble as many times as you instructed with your claps. You can also get the hedgehog to bristle its spines and act in a playful way with different patterns of claps. The hedgehog's eyes light up with LEDs. By building the robot, you will gain experience in the inner mechanical workings that enable the robot to move how it does. Learn about gears, motors, sound sensors, LEDs, and the other components of this funny little pet. AGES 7+ MSRP: $39.95.
Get it here.
Lego Gifts for Girls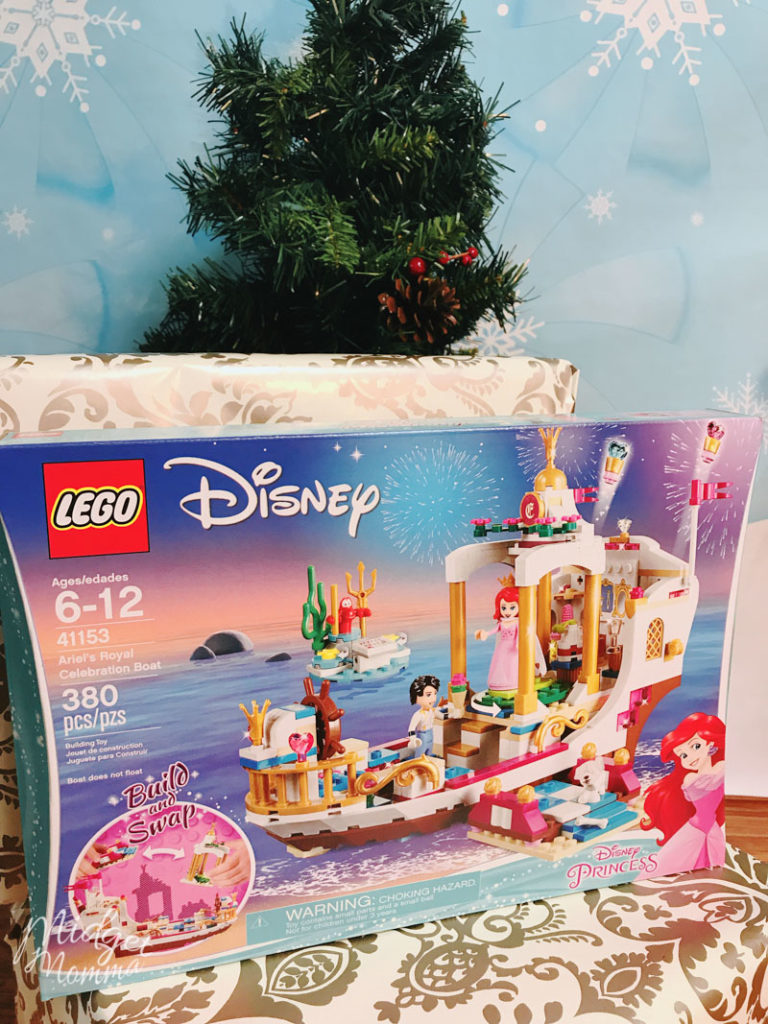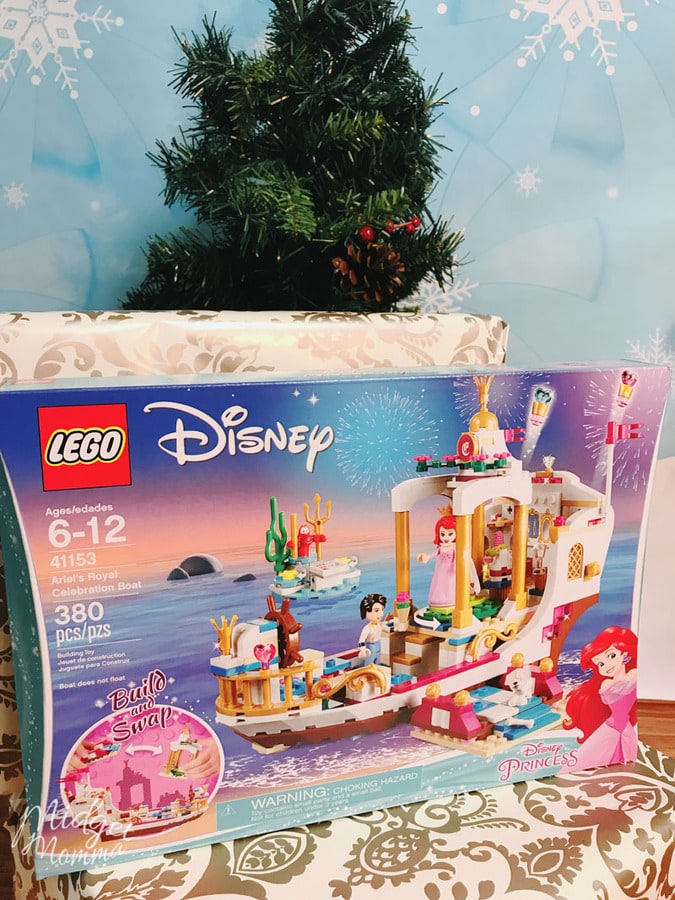 Ariel's Royal Celebration Boat
LEGO® l Disney Ariel's Royal Celebration Boat has everything you need to play out a happy ending for Disney's The Little Mermaid's Ariel and Prince Eric. Dance on the revolving dancefloor under the gazebo, spin Sebastian's starfish decks, discover secret treasure and launch the colored firework bricks. Get creative using the modular design of this great children's toy building set to easily move and swap sections within the model, or integrate the gazebo with other compatible LEGO l Disney construction toys to build your own dream creations. Includes 2 mini-doll figures plus Sebastian and Max LEGO figures.
Includes 2 mini-doll figures: Prince Eric and Ariel with her dress and white fabric cape, plus Sebastian the crab and Max the dog LEGO® figures.
Ariel's Royal Celebration Boat features a gazebo with revolving dancefloor, ship's wheel, vanity desk and firework launcher, plus a dock and Sebastian's island with turning starfish decks.
Accessory elements include a cake, glasses, crown, treasure chest, jewel, telescope, Ursula's contract tile, trident, hair bow, bone, firework pieces and a perfume bottle.
Customize this great children's toy building set by easily swapping and rearranging internal features such as the vanity, cake table and drinks table.
Move and rearrange the gazebo and dock to customize the boat, or combine, swap and mix this model with other compatible LEGO® l Disney construction toys to build your own dream creations.
Recreate the final wedding scenes from Disney's The Little Mermaid on this ornate boat full of features and secret places.
Help Ariel get ready for new adventures at the vanity desk, then put on her white wedding cape.
Spin Sebastian's starfish and help Eric and Ariel dance on the revolving dancefloor, then launch the colorful firework pieces as the celebrations continue!
Suitable for ages 6-12.
Ariel's Royal Celebration Boat measures over 6" (16cm) high, 9" (23cm) long and 4" (11cm) wide.
Sebastian's island measures over 1" (4cm) high, 1" (4cm) wide and 1" (4cm) deep.
Buy it here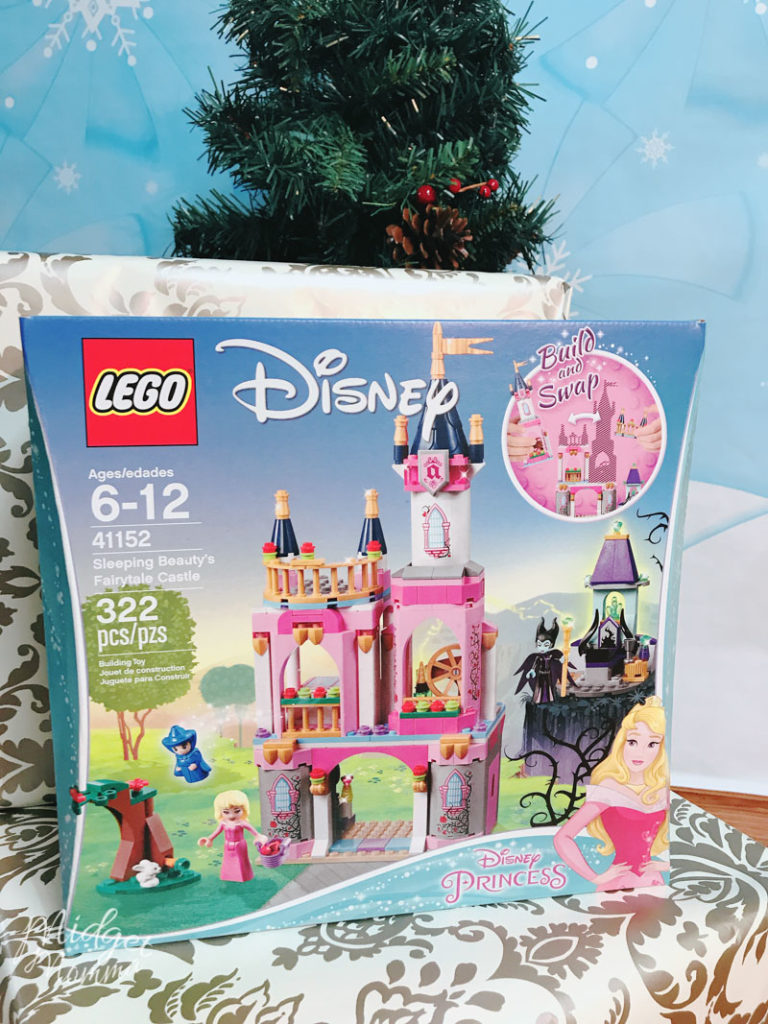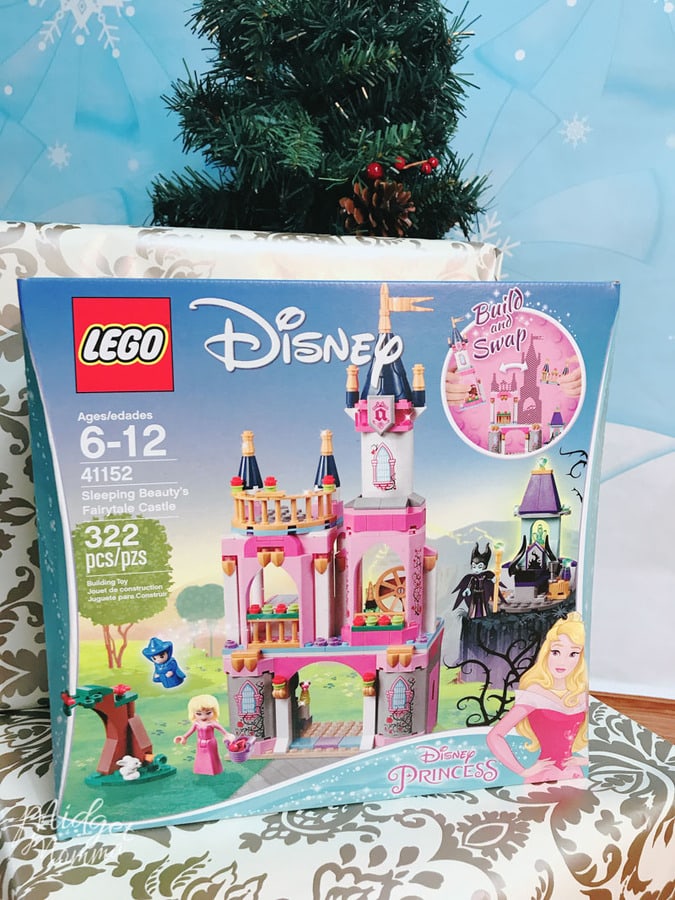 Sleeping Beauty's Fairytale Castle
LEGO® l Disney Sleeping Beauty's Fairytale Castle is easy to build and perfect for playing out favorite moments from Disney's Sleeping Beauty. There's a bedroom, spinning wheel, vanity and a special birthday cake. Maleficent's lair adds drama and excitement to the role-play action. Get creative using the modular design of this fun toy construction set to easily move and swap sections within the model, or rearrange the rooms of the castle and integrate them with other compatible LEGO l Disney buildable toys to build your own dream creations. Includes 2 mini-doll figures plus Merryweather and bunny LEGO figures.
Includes Aurora and Maleficent mini-doll figures, plus a good fairy and a bunny LEGO® figure.
Features a modular Fairytale Castle with a balcony, vanity and a bed with hidden storybook tile, plus Maleficent's lair with throne.
Accessory elements include a magic wand, crown, spinning wheel, hair bow, flowers, cake, mixing bowl, scissors, hairbrush, perfume bottle, basket, carrot, cherries and Maleficent's staff.
Customize the set by easily swapping and rearranging internal features such as the spinning wheel, vanity and cake table.
Move and rearrange the rooms and Maleficent's lair to create a new castle every time, or combine, swap and mix this model with other compatible LEGO® l Disney construction toys to build your own dream creations.
Recreate favorite moments from Disney's Sleeping Beauty with iconic details such as the spinning wheel, giant cake and birthday dress decoration.
Create your own stories about life in the castle with this fun toy buidling set, and discover a secret storybook tile under Aurora's bed.
Suitable for ages 6-12.
Sleeping Beauty's Fairytale Castle measures over 11" (29cm) high, 4" (12cm) wide and 2" (6cm) deep.
Maleficent's lair measures over 4" (11cm) high, 2" (6cm) wide and 2" (6cm) deep.
Buy it here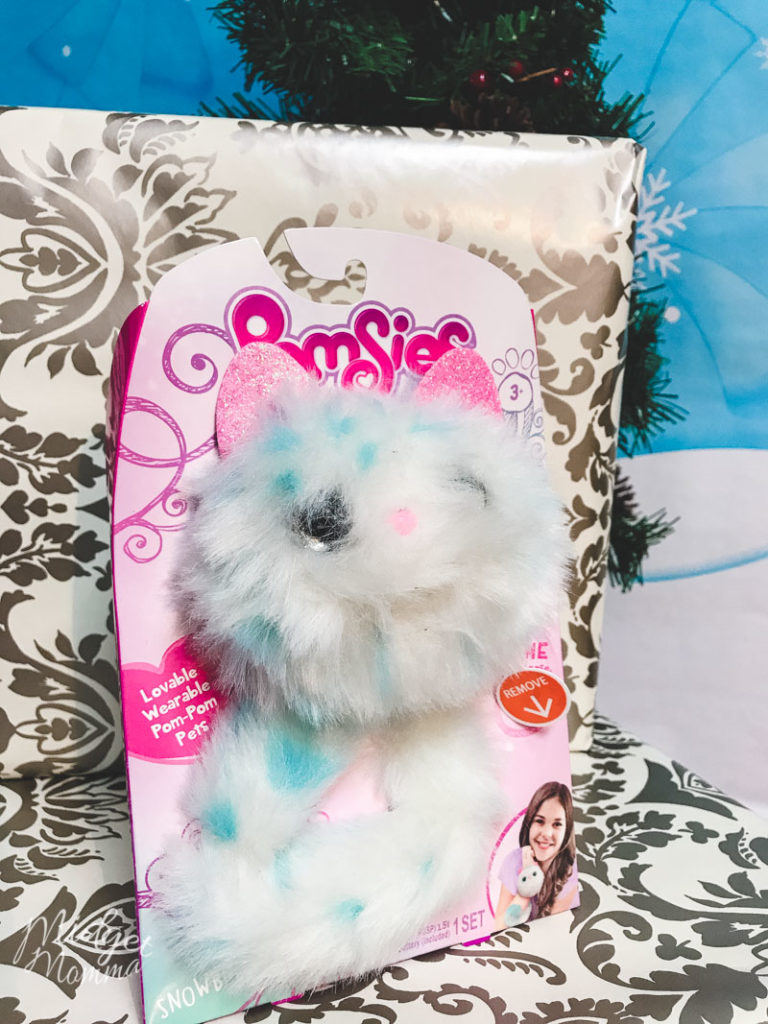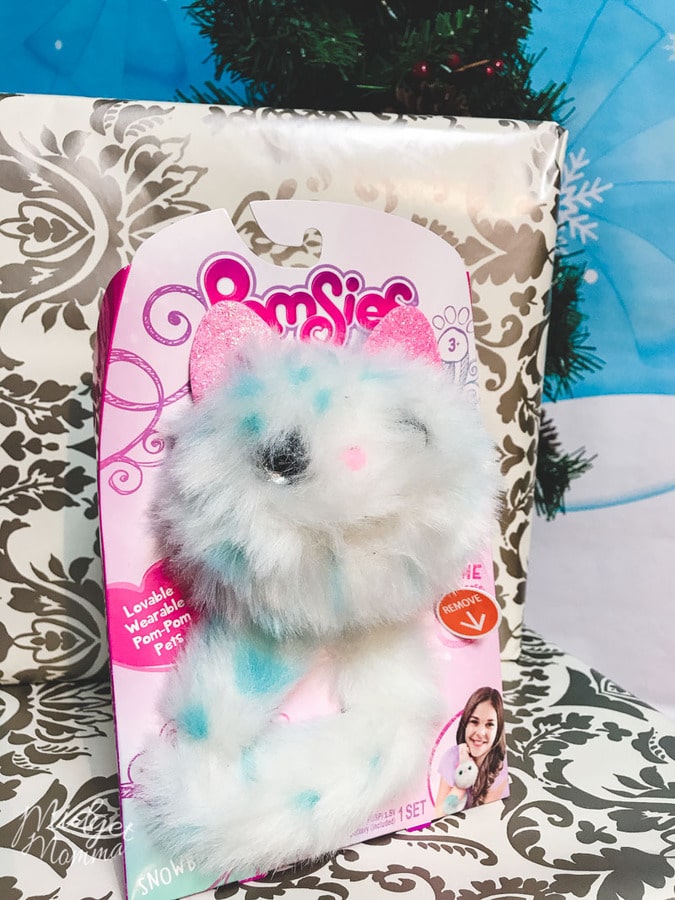 Pomsies. 
Pomsies will tell you when they feel tired, cold or Hungry with adorable light up eyes, purring and cute sounds…only you can give them what they need!
Take it to a new level with a special freeze dance mode you can Play with you and your friends!
Reacts to touch! Light up eyes communicate how they feel!
Touch sensors – pet them, hug them, love them. Over 50 cute sounds!
Twist and lock tail – a great accessory for your backpack, wrist, hair and more!
Buy it here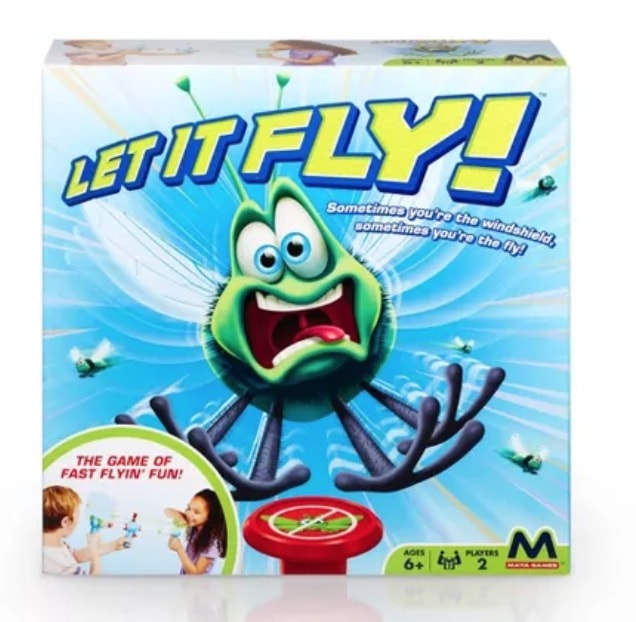 Let it Fly Game
Come on, don't be shy! This is the game where you splat the fly! This two-player game will have you dodging flies in no time. Pick whether you want to be the Attacking Player or the Blocking Player and take your position. The first player to get the WIN icon wins that round. Switch positions and repeat! The first player to win 3 rounds wins the game!
Buy it here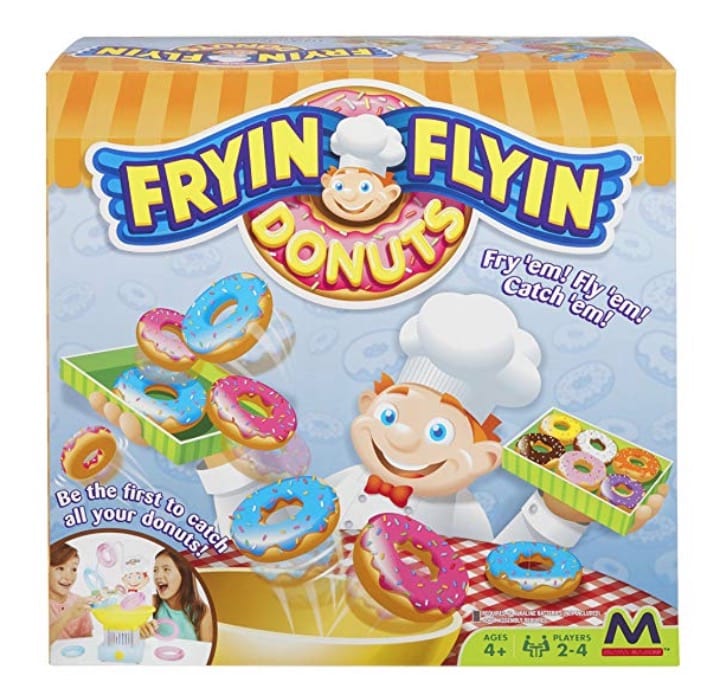 Fryin Flyin Donuts
Fryin Flyin Donuts is one of the many new and exciting games coming out from Maya Games. The
new preschool game, Fryin Flyin Donuts, is fun for the whole family! Every kid has an affinity for donuts and will love playing the swirling, twirling, frantically fun donut game! Simply throw your donuts into the fryer and be the first player to fly all your donuts into the baker's box to win the game! Available exclusively on Amazon.
Get it here.
Discovery Prehistoric SLIMYGLOOP Dig
Peel and smash your way through dark and jiggly SLIMYGLOOP tarpit to uncover and build hidden dinosaur skeletons with the Discovery Prehistoric SLIMYGLOOP Dig! Poke and press the thick jelly layer and watch it wiggle and shake before you excavate. Dig in with the provided digging tool or even use your hands to squish, dig and reveal the dinosaur bones hidden. Collect all of the bones to build two dinosaurs. Ages: 8+.
Get it here.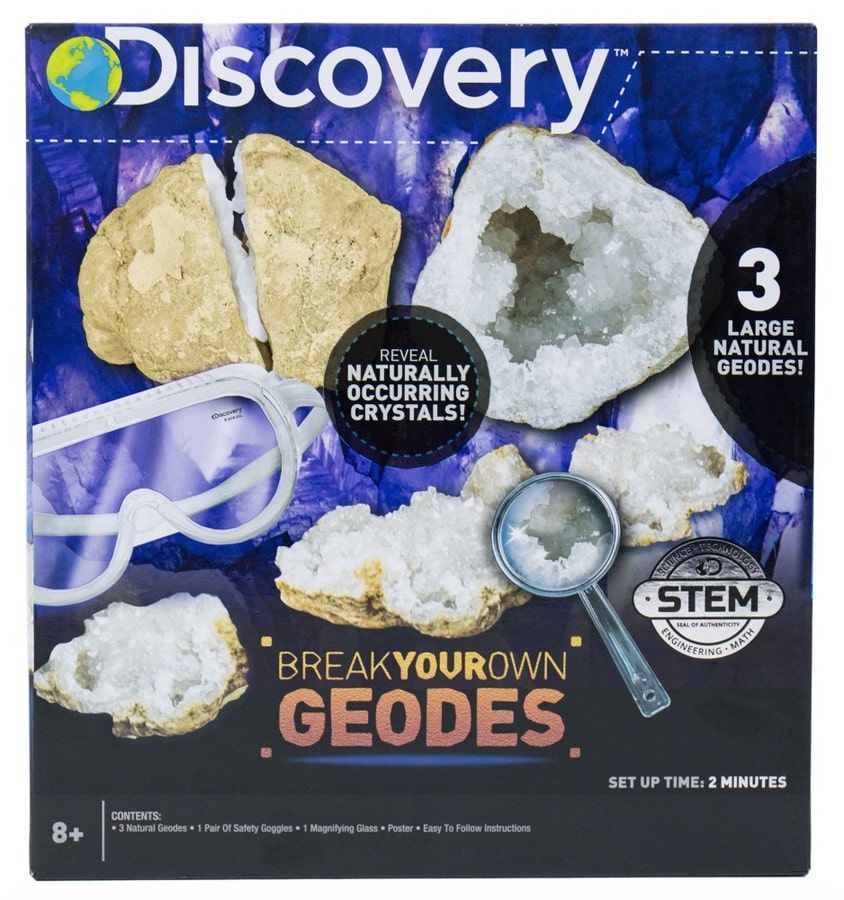 Discovery Break Your Own Geodes
Break and expose Geodes of 3 natural rocks with the Discovery Break Your Own Geodes set! With adult supervision, break each rock using difference methods expressed in the simple instruction sheet. Experience natural science as you reveal shimmery crystals. Display your cool crystals in your room décor for all to see.
Kit Includes: 3 Large Geodes- 1 Magnifying Glass- Safety Goggles- Easy-to-Follow Instructions
Get it here.
Video Game Gift Ideas for Girls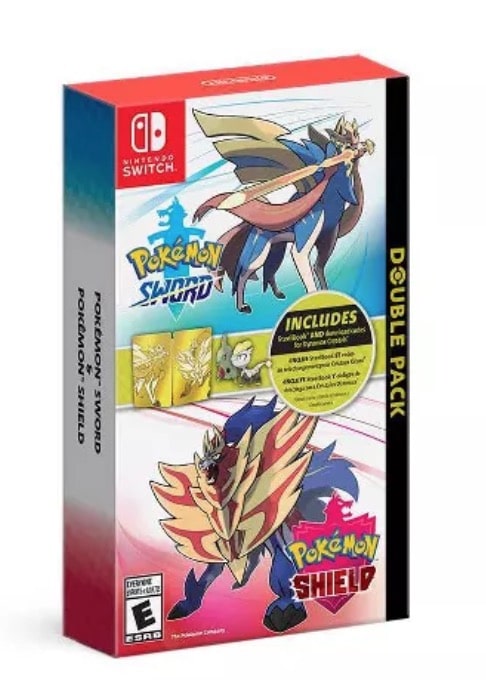 Pokémon Sword & Pokémon Shield Double Pack
The Pokémon Sword and Pokémon Shield Double Pack SteelBook Edition includes a gold steelbook featuring Pokémon Sword and Shield legendaries Zacian and Zamazenta
If you purchase the Pokémon Sword and Pokémon Shield Double Pack Steelbook Edition, then you can receive two codes that will reward you with special items known as Dynamax Crystals!
Catch, battle, and trade Pokémon on a new adventure in the Galar region
Choose from three new partner Pokémon and encounter never-before-seen Pokémon
Unravel the mystery behind the Legendary Pokémon Zacian and Zamazenta!
Get it here.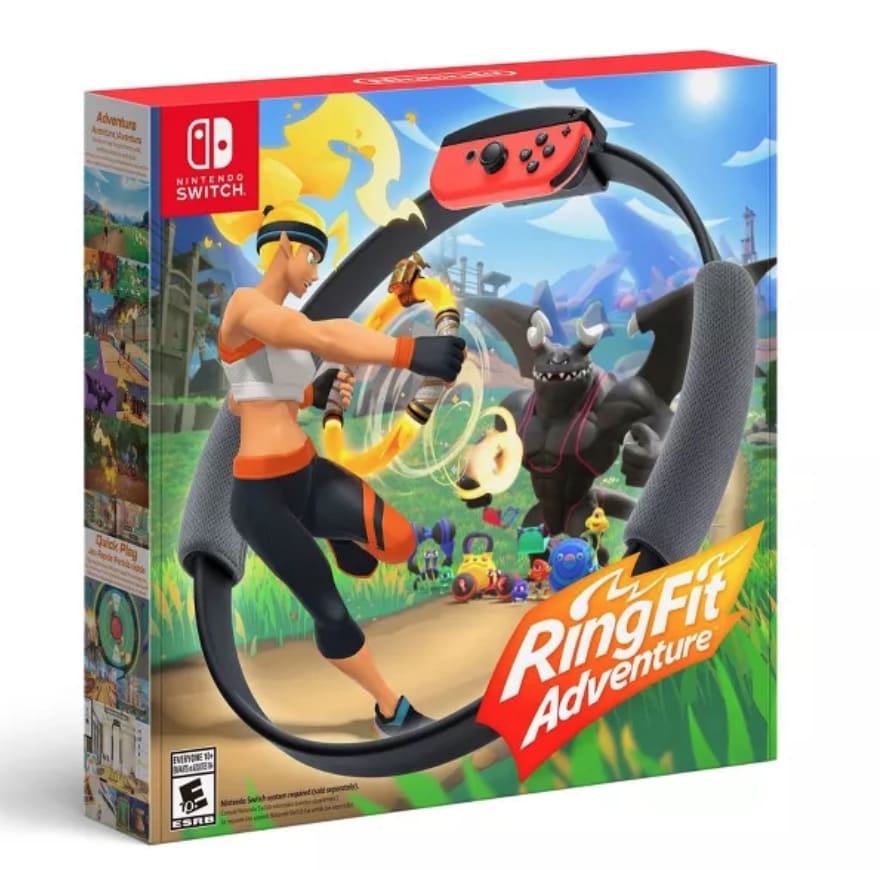 Ring Fit Adventure
An adventure game that's also a workout!
Explore a huge fantasy world and defeat enemies using real-life exercise
Jog, Sprint, and high knee through dozens of levels
Control in-game movements with the new Ring-Con and Leg Strap accessories
Play a long-form adventure or shorter minigames suitable for most skill levels and schedules
Check your estimated pulse rate with the built-in IR Motion Sensor
Get it here.
Be sure you check out the rest of our Holiday Gift lists to help you get all of your holiday shopping done! You can see the full list of Gift Lists here, but here are a few to check out now!
More Christmas Fun for Kids
Of course lots of times the kids wants to Call Santa and they can with Santa's Phone number. If you want to make it even more fun the kids can also Facetime Santa!
Does Elf on the Shelf come to visit your house? If so make sure you check out these awesome Elf on the Shelf Ideas!
We have LOTS of elf on the shelf ideas too so make sure you check them out!
Elf on the Shelf Kitchen Ideas
50 Easy Elf on the Shelf Ideas
If you are doing Elf on the Shelf, then be sure you also print out the Elf on the Shelf Rules
Looking for Christmas Crafts to do with the kids? We have lots of those too! So be sure to check out the Easy Christmas Crafts for Kids, for LOTS of fun Christmas Crafts Ideas to do with the kids.
There are so many tasty christmas treats that the kids will love and they are all perfect for any kids Christmas parties that you might have. Some of our favorite Christmas treats are Santa Hat Cupcakes and Whoville Cookies ! But you can check out the full list of Kid Friendly Christmas Treats and pick out your favorites to make with the kids!
If you are looking for cookie recipes we have you covered there too! Check out our Beautiful Christmas Sugar Cookies, 12 Days of Christmas Cookies, The Best Christmas Cookies Recipes, and Christmas Tree Desserts Recipes!
Join the newsletter
Subscribe to get our latest recipes right in your inbox every time we post a new one!