Essential oils are great to use in your natural cleaning routine. Essential oils are derived directly from plants and many have properties that make cleaning up just a little bit easier. Oh, and they smell great to boot! Here are the best essential oils to clean with.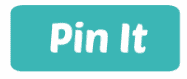 Best Essential Oils to Clean With
Lemon Essential Oil
Lemon Essential Oil is an antiseptic and antibacterial cleaning agent. Add 10 drops to a spray bottle and use this to clean up your kitchen, freshen up the bathroom, and even to dust with. Add a drop or two to the wash cycle to brighten up your clothes. You can also mist the air with the Lemon Essential Oil and water solution for a light, clean scent for the house and it goes to work to kill airborne pathogens as well!
Peppermint Essential Oil
Peppermint Oil has long been known for its antibacterial and cleaning properties. Mix 5-8 drops into a spray bottle and use on tough set in stains. Spray this as well on entryways and windowsills to keep bugs out. Add a couple drops to baking soda and use this as a natural carpet cleaner. Peppermint Essential Oil will kill the bacteria that lives in carpets leaving a fresh, minty scent in its wake.
Orange Essential Oil
For a really great natural dusting oil, add a few drops of Orange Essential Oil to a carrier oil like Sweet Almond and even Olive Oil. Then dust your wood furniture for a nice shine. Orange Essential Oil also combats grease stains very well. When mopping, add a few drops to the mop bucket to get all that grime and gunk off of your floors.
Tea Tree Oil
Tea Tree Oil is a natural antifungal and antibacterial essential oil. Add a 3-5 drop of Tea Tree Oil to the mop bucket to really clean your floors. You can also use a drop or two in your wash, especially if there are a lot of food-soiled clothing.
Cleaning Essential Oil Blend
Try all of these essential oils together for one super pumped up cleaning blend: Lemon, Orange, Tea Tree Oil, and Peppermint. Start with just 2-3 drops of each in a spray bottle for an effective multicleaner.

If you are looking to get into using Essential Oils and have not yet bought your Starter Kit make sure you head on over here to see what Promotion is being run where you will save a TON on buying your essential oils and what freebies you will get. There are different money saving promotions each month.
Plus you can join the Exclusive MidgetMomma Young Living Group where we share information about Essential Oils and using them.
Join the newsletter
Subscribe to get our latest content by email.
This post may contain affiliate links. Please read my disclosure policy here