Chocolate and raspberries just seem like they fit perfectly together. I know if they were easier to dip people would love them as much as chocolate covered strawberries. I found this great way around this dipping problem…. stuff them! That little hole right inside the raspberry is the perfect size for a chocolate chip. These days you can get chocolate chips in all different flavors. I recommend getting good quality chocolate chips vs the ones you would use for baking. I enjoy having a combination of dark and white chocolate raspberries.
Make sure you also check out these great recipes that will be great for your special Valentine's Day celebrations Heart Shaped cookie for Valentine's Day, Valentine's Day Pancakes and this homemade Valentines Day Flower Arrangement.
Chocolate Raspberry Bites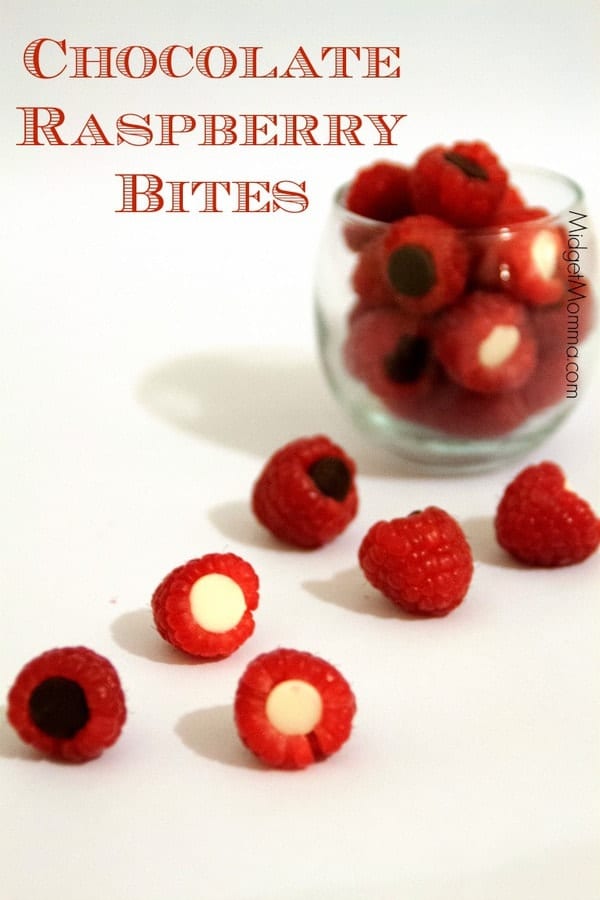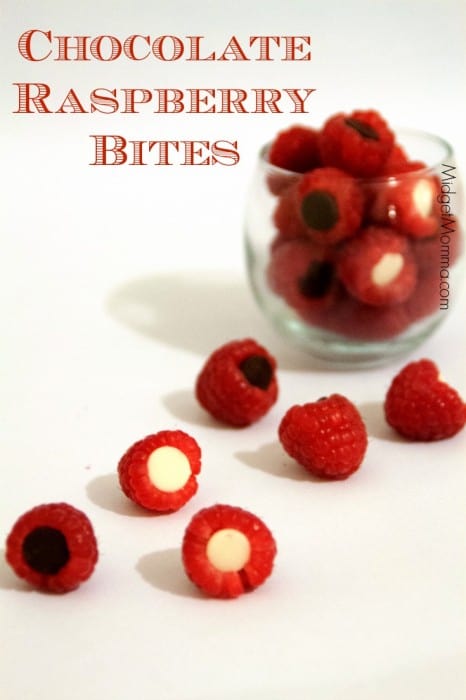 Chocolate Raspberry Bites Ingredients
25 Chocolate chips
25 Raspberries
Chocolate Raspberry Bites Directions
Wash and dry your raspberries.
Place the chocolate chip into the opening of the raspberry with the tip of the chocolate chip going in first.
Repeat this with all the raspberries and enjoy.
More Dessert Recipes