These Copycat Reese's Chocolate Peanut Butter Eggs are amazing! They are perfect for anyone who LOVES the  Reese's peanut butter eggs. Which if you are a Reese's fan then you know that the BEST Reese's is the Reese's peanut butter eggs!
Copycat Reese's Chocolate Peanut Butter Eggs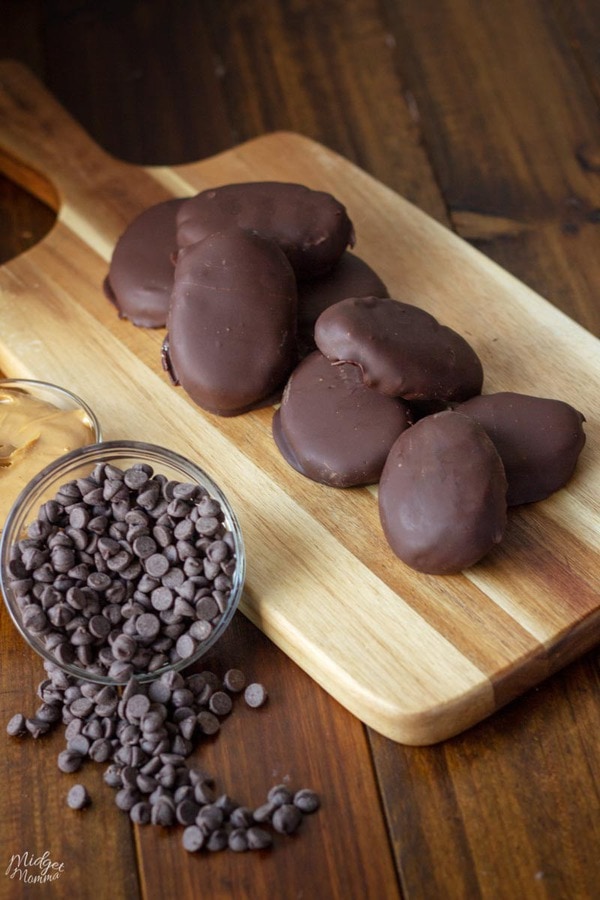 My husbands favorite candy is Reese's peanut butter cups. Once a year they come out with Reese's peanut butter eggs which is like a peanut butter cup on steroids and they are his absolute favorite. They have twice the amount of filling in each egg, however this also means he likes them more often then just during Easter.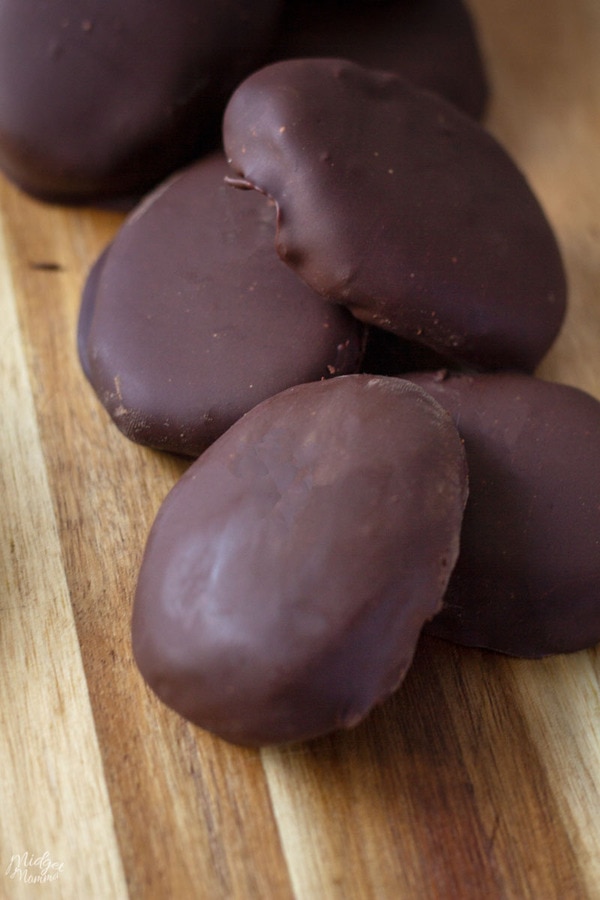 I came up with this Chocolate Peanut Butter Eggs Recipe that gives him the peanut butter egg fix he wants all year long. We all know that these are the perfect peanut butter Easter eggs, but that want for amazing peanut butter eggs comes much more often then just at Easter time!
You can make these in any shape that you want to, I personally just like to make them egg shaped and think they are perfect for Easter.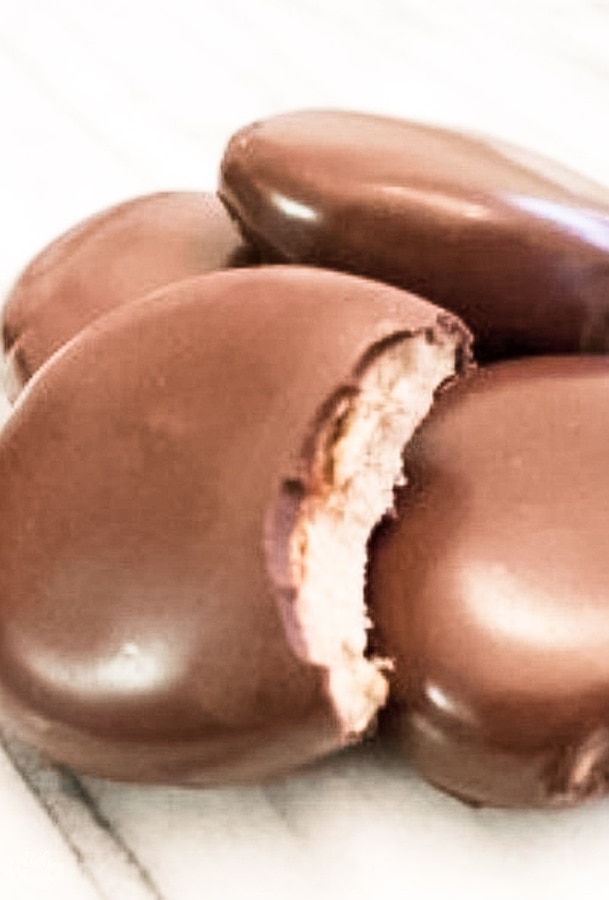 If you are looking for a tasty sugar free option, be sure to check out our Sugar Free Peanut Butter Eggs. They are perfect for anyone who sticks to a sugar free or low carb diet.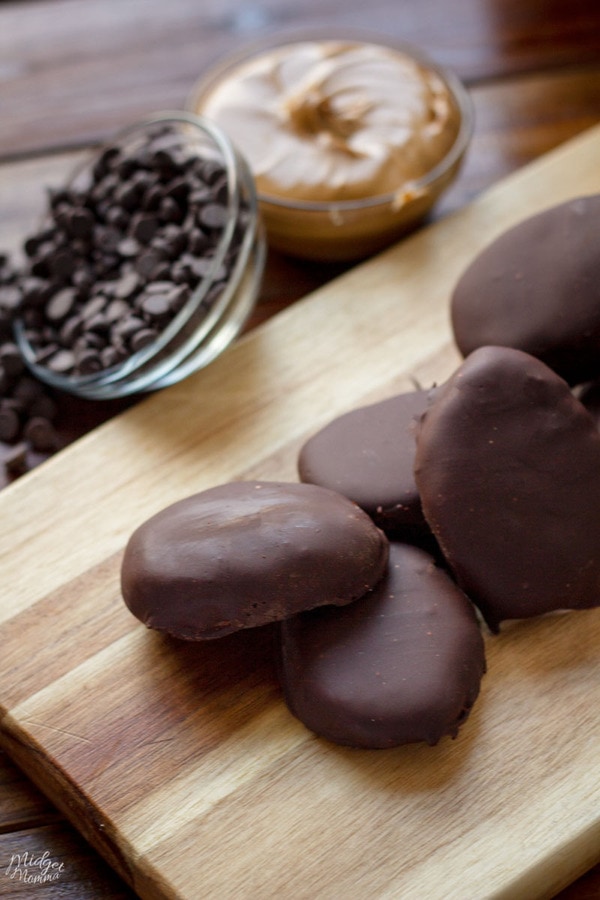 Peanut Butter Eggs Ingredients
1 cup confectioners sugar
8 tablespoons creamy peanut butter
2 tablespoons unsalted butter, room temperature
1 teaspoon vanilla extract
1 pinch kosher salt
1/2 cup dipping chocolate
Shortening
Peanut butter
I am picky when it comes to my Peanut butter, I personally like to use Peanut Butter and Co. Peanut butter or Justin's Peanut Butter. You can use your favorite peanut butter if you want to when making these Chocolate Peanut Butter eggs if you are not up to trying a new peanut butter. The important thing with the peanut butter is that you use smooth peanut butter and not chunky.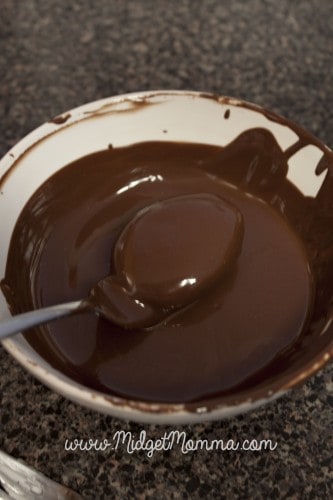 Chocolate
When it comes to dipping chocolate, I LOVE a good chocolate! To be honest when you are making chocolate peanut butter eggs, it is a must to use a good chocolate. I am slightly picky on my chocolate because I LOVE Chocolate, so when you are making your Peanut butter eggs you want a good chocolate! My favorite to use is the Ghirardelli dipping chocolate, it is sooo good!
When making these chocolate peanut butter eggs, milk chocolate is the one I normally use. However, you can use dark chocolate and white chocolate if that is your preference.
You are going to need to melt chocolate, the best way to do so is with a double boiler. If you have never melted chocolate with a double boiler, check out How to Melt Chocolate in a Double Boiler.
Confectioners Sugar
Any brand will do, just make sure that you are using confectioners sugar and not granulated sugar.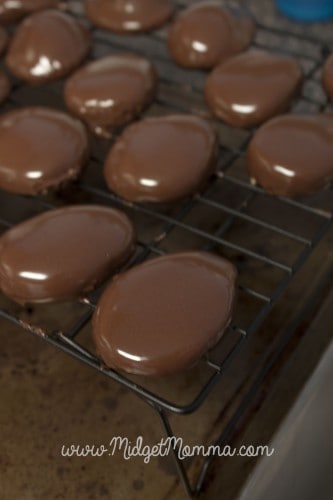 How to make Peanut Butter Eggs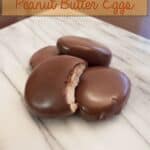 Peanut Butter Eggs
Pin Recipe
Print Recipe
Cook Time
1
hour
30
minutes
Total Time
1
hour
50
minutes
Instructions
In a large bowl mix the peanut butter, butter, vanilla, and salt with a wooden spoon until well combined.

Then add the sugar and stir it well until it is incorporated with the peanut butter mixture.

Use your hands to roll the peanut butter into egg-like oval shapes that are 1/4 inch thick.

Chill the peanut butter eggs on a plate in the fridge for about 1 hour.

Using a double boiler melt the chocolate, if the chocolate is to thick you can add a little bit of shorting to help thin it out.

Remove the peanut butter eggs from the fridge.

Using a fork dip each one into the melted chocolate until they are completely coated. Tap the fork on the edge of the bowl to remove the extra chocolate.

Place them on a cooling rack to cool and harden before eating.
Nutrition
Calories:
160
kcal
|
Carbohydrates:
15
g
|
Protein:
3
g
|
Fat:
9
g
|
Saturated Fat:
3
g
|
Cholesterol:
5
mg
|
Sodium:
53
mg
|
Potassium:
109
mg
|
Fiber:
1
g
|
Sugar:
13
g
|
Vitamin A:
60
IU
|
Calcium:
9
mg
|
Iron:
0.6
mg
Each egg is 7 Weight Watchers Smart Points on the Weight Watchers FreeStyle program.
More Easter Dessert Recipes you will love!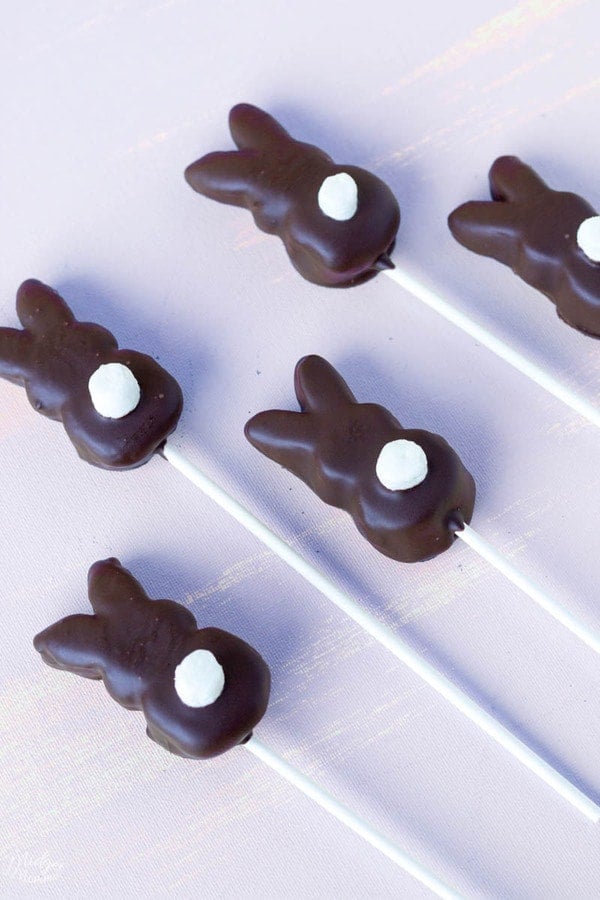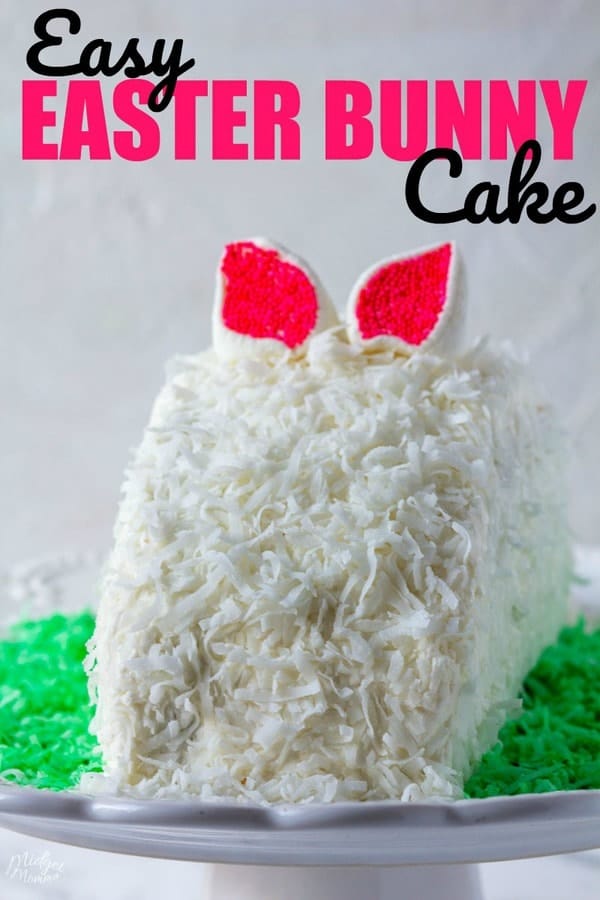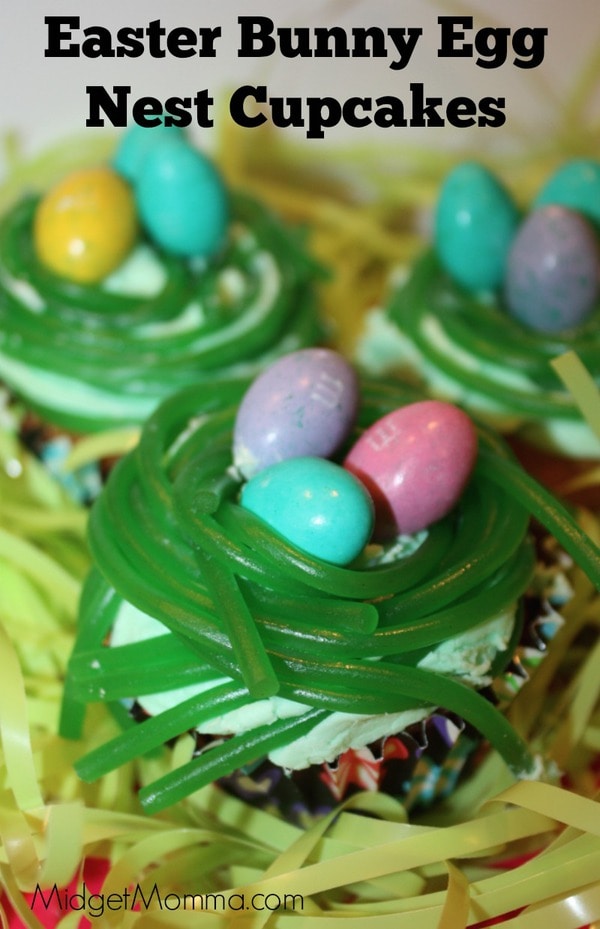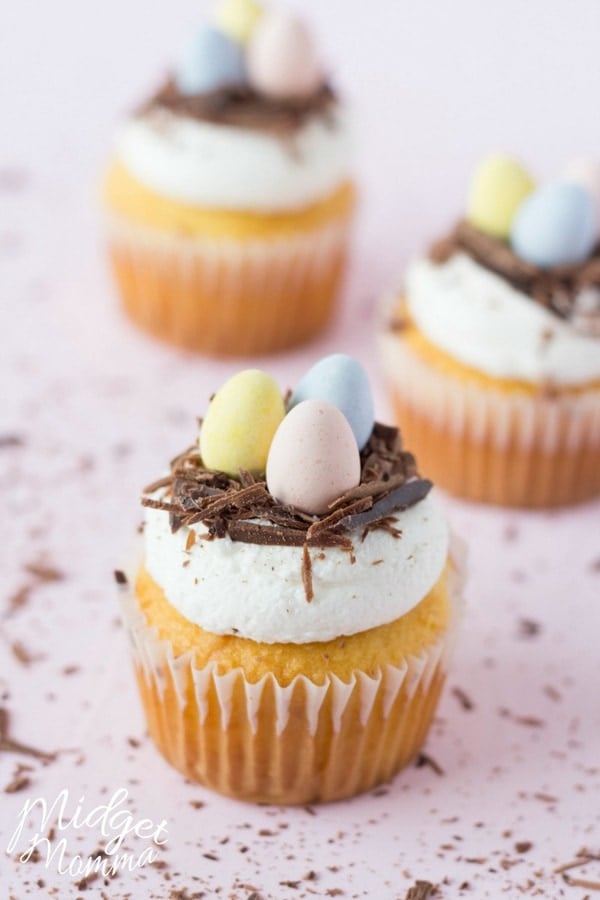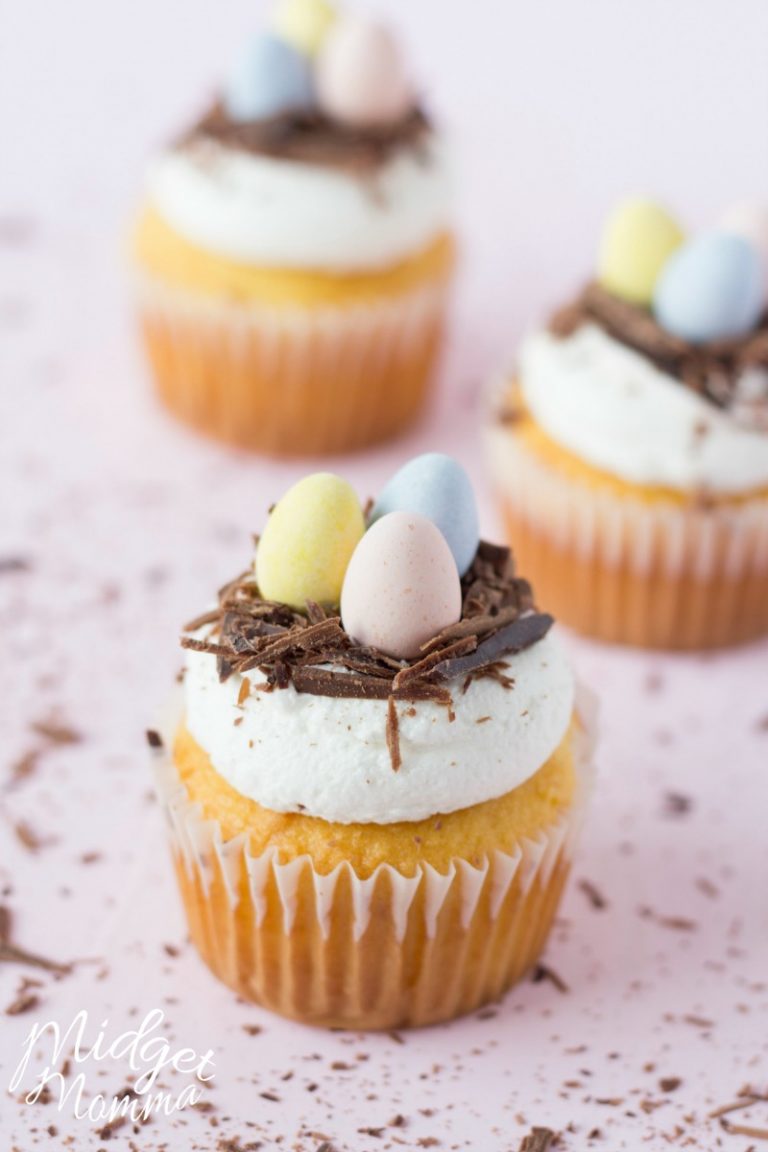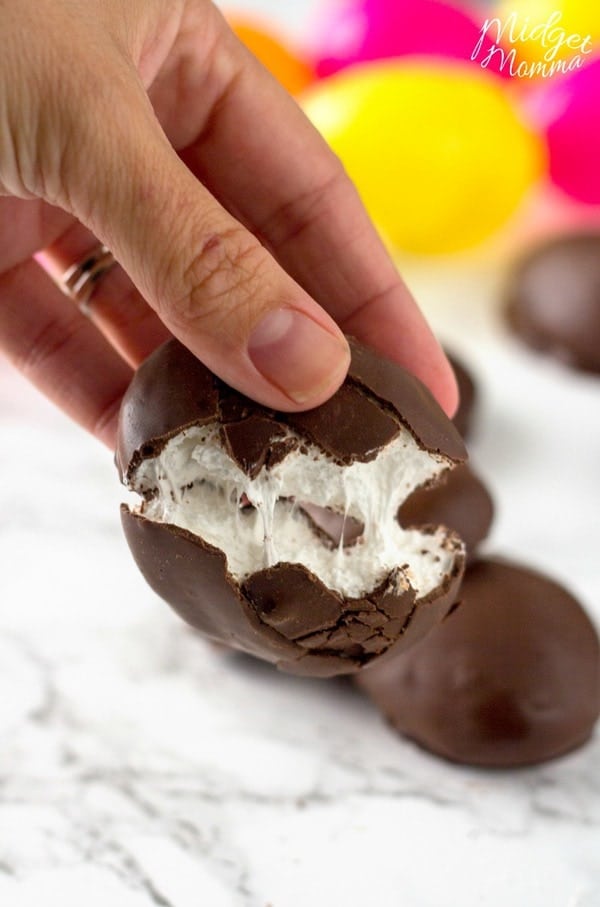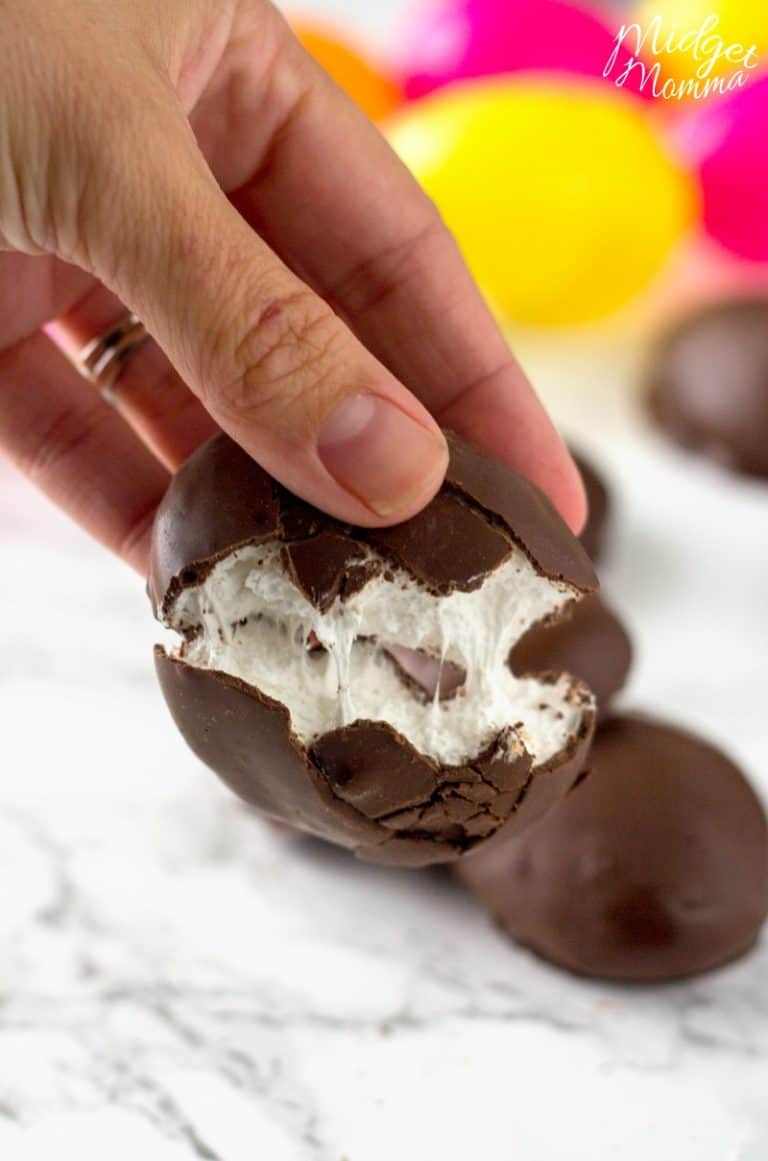 Join the newsletter
Subscribe to get our latest content by email.
This post may contain affiliate links. Please read my disclosure policy here