Easter is almost here and trying to figure out what great and fun Easter treats and foods can be quite tricky and there are sooo many different recipes all over the internet that to help you I rounded up the 60 Best Easter Treat Recipes that I found. There are Easter Recipes here for everyone's taste. From easy to make, to a little more challengeing, chocolate, no chocolate, fruity and more! All of these Easter Treat recipes are sure to be a big hit this Easter!!
If you are looking for a special treat make sure you check out my forgotten cookies recipe, it is the perfect cookie for teaching the Easter Story.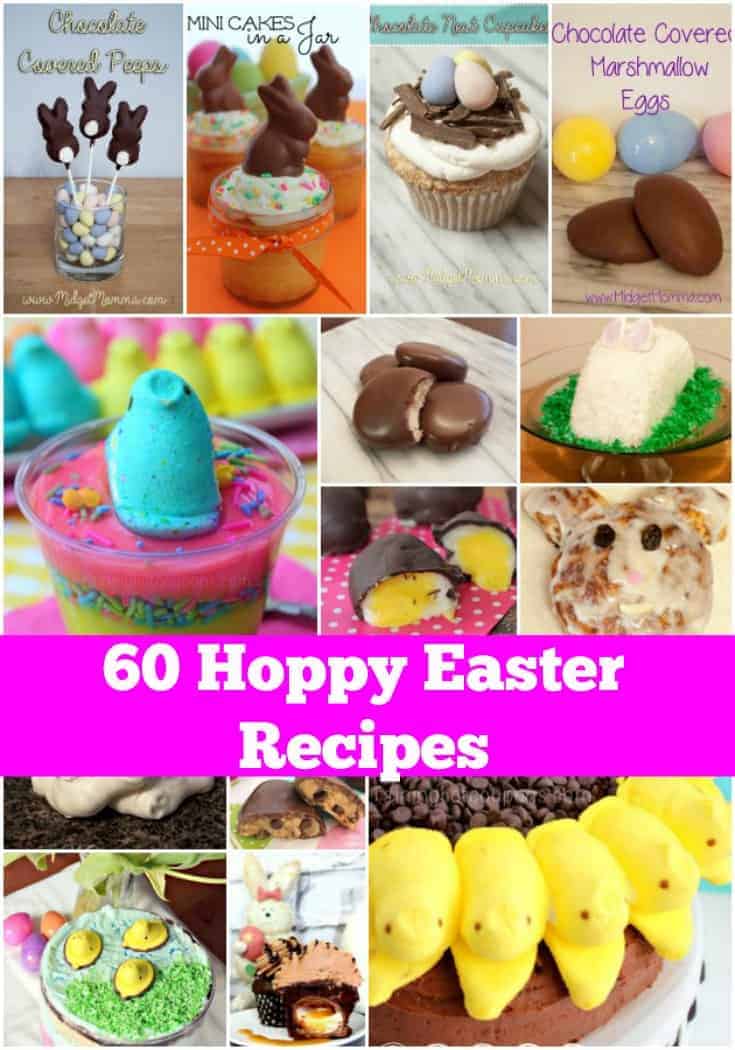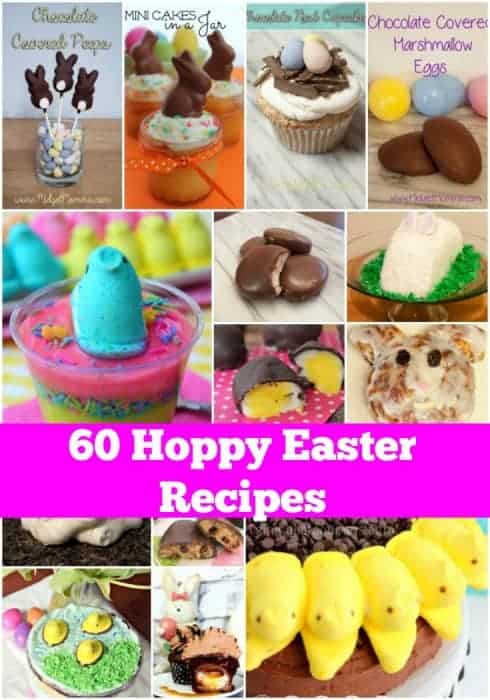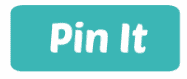 So here are 60 of the BEST Easter Recipes that I found online!
Cadbury CheesecakeChocolate Covered Marshmallow Eggs
Copycat Reeses Peanut Butter Eggs
Baby Bird cupcakes with toasted coconut and homemade buttercream icing
Bunnies In The Field pudding Cups | Kids Easter treat
CinnaBunnies | Cinnamon Rolls for Easter
Bunny Ears Cupcakes | Easter Dessert Recipe
A fun Easter Snack for Kids| Goldfish Carrots
Chocolate Nest Cupcakes for Easter
Resurrection biscuits Dessert Recipe
Easter Cookies – "Eggs" in the grass Sugar Cookies Recipe
Easter Cookie Recipe – Carrot Sugar Cookies
Easter Cookies Recipe – Nana's Forgotten Easter Cookies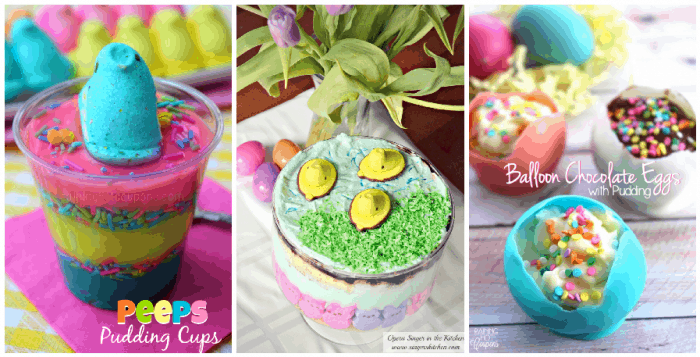 Chocolate Dipped Cookie Dough Eggs
Cadbury Ganache Buttercream Cupcakes
Peeps in a Pond Trifle
Balloon Chocolate Eggs with Pudding
A fun Easter Snack for Kids| Goldfish Carrots
Easter Egg Marshmallow Cake Bites
Easy to Make Easter Bunny Cake
Chocolate dipped Easter egg rice krispie treats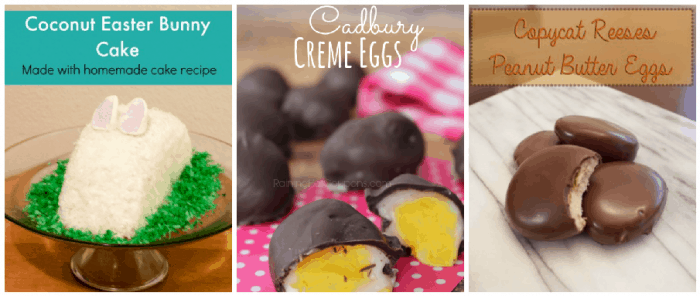 Fruity Pebbles Easter Egg treats
Marshmallow Coconut Bunny tails
Sunflower Butter Chocolate Easter Eggs
Chocolate dipped Easter Pretzels 
Oreo Bunny Pops
Peeps Parfait
Edible Peeps Nests and Cookies!
Homemade Surprise Chocolate Eggs
Join the newsletter
Subscribe to get our latest recipes right in your inbox every time we post a new one!