When I grew up seafood really wasn't apart of my diet unless it was in fish stick form or a can of tuna. I still can't seem to get my taste buds to really enjoy seafood but I want my kids to have that flavor enjoyment that I know I am missing out on. It is a goal of mine to really show my kids lots of different flavors so when my husband brought home some scallops I wanted to prepare them in a way the kids would love them. These Bacon Wrapped Scallops were a hit with the kids and they would also make the perfect appetizer for your next party. Another plus is that there is very little effort needed to make these!
Bacon Wrapped Scallops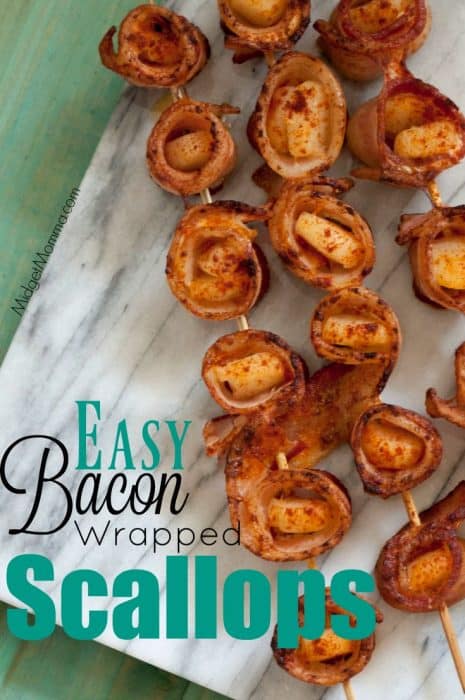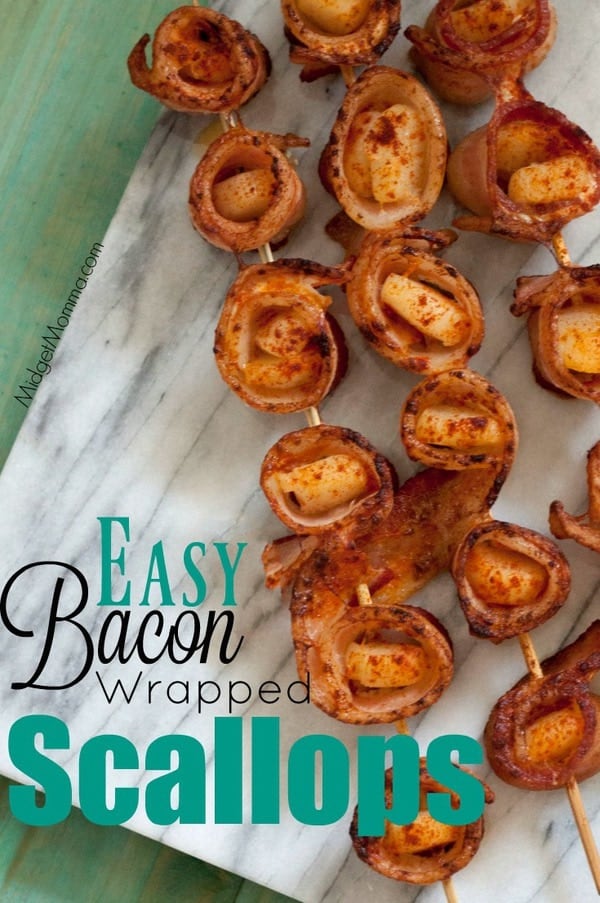 Bacon Wrapped Scallops Ingredients
1 pound of apple wood smoked thick cut bacon
15- 17 scallops
1 teaspoon smoked paprika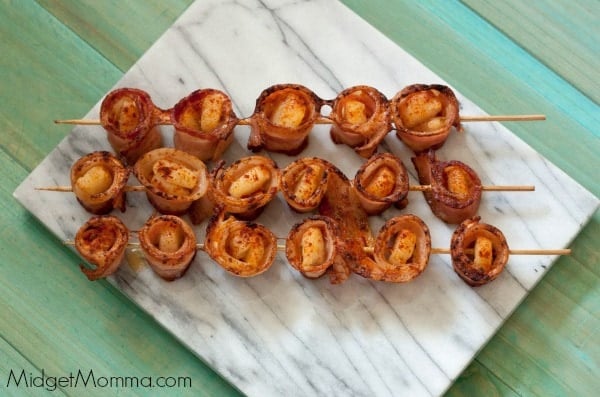 Bacon Wrapped Scallops Directions
Preheat oven to 425°F.
Rinse your scallops under cold water.
Cut the bacon strips in half and wrap each scallop with 1/2 strip of bacon.
Skewer 5-6 bacon-wrapped scallops per skewer.
Sprinkle with smoked paprika, seasoning both sides.
Bake at 425°F for 20 minutes.
Flip the skewers over and bake for an additional 15 minutes
Join the newsletter
Subscribe to get our latest content by email.
This post may contain affiliate links. Please read my disclosure policy here