Benefits of Staying on Disney Property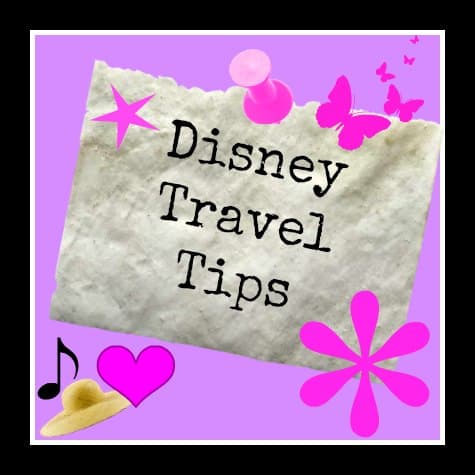 When going to Disney many of us are on a budget otherwise it can be super expensive. At the same time as watching the budget it is also important to make the most use of your time while you are there. When we were there we stayed at 2 different resorts on the Disney Property and while it may be more expensive then staying off property and renting a car the benefits far out way the cost in my eyes. While my goal for any trip is to make it as budget friendly as possible there are many times paying extra for connivence and extra perks is totally worth it!
The Benefits of staying at a Disney Property Resort:
Transportation to and from your resort to the parks is FREE – there are busses, the monorail and ferries that will take you any where you have to go on Disney property. It also makes it super easy to take a mid day break in your room and then head back to the parks again because you are literally right there
Extra Magic hours – All guests of Disney Resorts get to join in the extra Park hours, that are called extra magic hours. These hours are for a different park each day and some are in the morning while others are at night. The huge benefit is that the parks are less crowded during these times (especially at night) and you can enjoy the park even more that day. You can find out when all the Extra magic hours are and what park they are at here
Magical Express services – You can read my post about using the magical express at Disney World for all the information but it makes traveling to and from the air port so much easier then getting a rental car and worrying about luggage. This service is only for those who are staying on the Disney properties
The price range of Disney property resorts varies depending on what resort you stay at but they have some that are just as magical as the expensive ones that you can get for around $85 a night and you get all the magical extras of staying on property.
You can have your purchases that you make at the parks delivered for FREE right to your room. We did not learn about this until the last day we were there but this would have been so awesome to do instead of carrying it around the parks with us.
Everyone is super nice and helpful – while at Disney we NEVER met anyone who was anything but super nice, wanting to help out and do what they could do to make our time there magical.
Each resort has a gift shop that you can buy souvenirs at – I know you think I am crazy for that being a bonus but it really is because you don't have to stress out about buying all your goodies at the parks and can get a lot of things that are at the parks right at your resort gift shop
All the gift shops have things like bread, peanut butter and jelly along with lots of other snack and food items which will save you from having to find a grocery store to shop at if you want to do some of your meals in your room and didn't bring things like bread that will get smushed in your luggage.
When you have a flight that is leaving later then your room sign out is you can have the resort hold your luggage for you if you don't want them to bring it to the airport for you using the magical express. You can also have them hold your carry ons until it is time for you to go – all for free too!
You can check your luggage and get your boarding passes right at the resort without having to do it at the airport (Get more information about that in my Using the Magical Express post)
At the end of the day there is no fighting the traffic to get to your hotel off property – all you have to do is hop on your shuttle, bus or ferry and go back to your resort. This was great for when our kiddos were exhausted and just wanted to get back to the room. Our longest ride was 15 minutes back from the park.
You don't need to have car seats for your kids. Carrying car seats through an airport is awful- they are heavy and bulky and are a pain in general when you are traveling. With staying at the resorts you can use the busses, ferries and monorail that kids do not need car seats when you are going places. Infact you don't need a car seat at all if you are using the magical express as well 🙂
You can use your room card to make purchases any where on Disney property. Carrying cash on a vacation is what I recommend to stay on budget it is easy to get it lost. So what I liked about staying at the resort was that I attached my credit card to my room key (each person gets their own key with their name on it) and instead of carrying the cash I brought with me to the parks I could use my room key to charge it to my room and then just pay it at the end of my stay. Just make sure you are keeping track of what you spend so you don't go over budget.
You can find all of the resorts that you can stay at on the Disney property here
Don't miss any of my other Disney Travel Tips and make sure to stop back every Thursday for a new tip 🙂