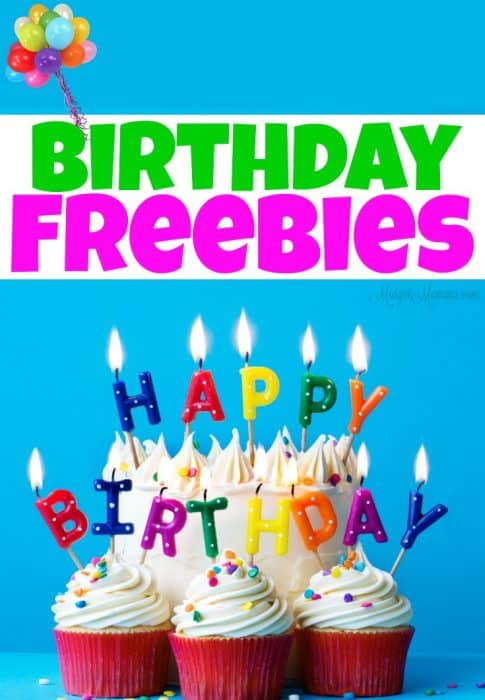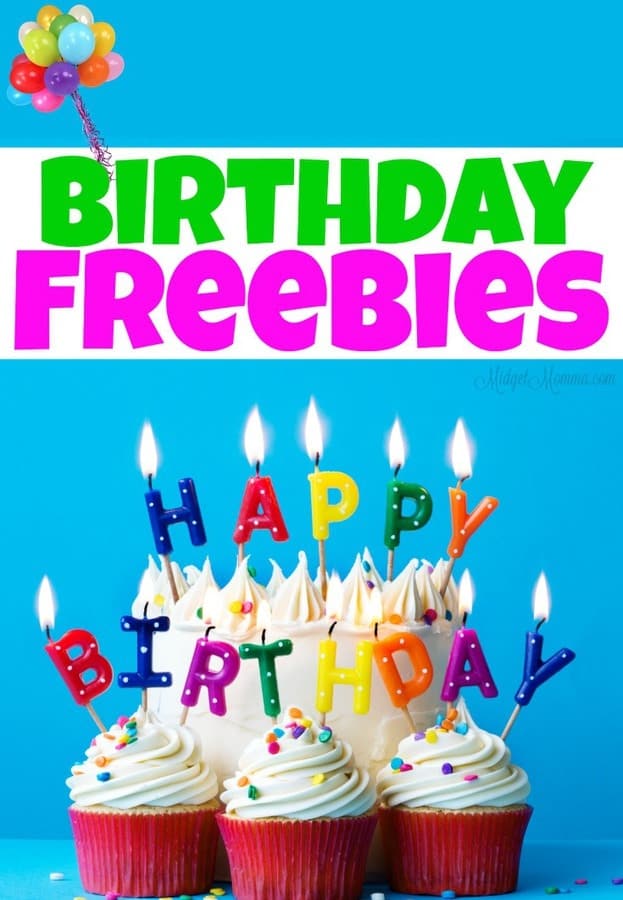 There are many places that give Birthday Freebies! What better way to have a great day then to get free stuff on your birthday! Here is a list I have compiled of all the places I have found that have Birthday clubs and give freebies on birthdays!
Always remember to call your local location to make sure that they participate in the birthday freebies. Just click on the link to the company to bring you to sign up for their birthday club to get your freebie in you inbox around the time of your birthday!
Birthday Freebies
Starbucks FREE Starbucks coffee – Just sign up here and then on your birthday you will get a FREE Starbucks drink reward!
Moe's Southwest Grill – free burrito on your birthday
Fudruckers – Free treat on your birthday
Red Lobster – Free surprise coupon on your birthday
La Madeline – FREE Menu item
Krispy Kreme – 6 FREE Doughnuts
FREE Chocolate Covered Strawberries at The Melting Pot on your birthday. Sign up here
Baskin Robbins– Free 2.5oz ice cream on your Birthday
Benihana- $30 certificate to use during your birthday month when you sign up for the Chef's table
Dairy Queen-Free Ice cream
Red Robin–  Happy Birthday song sung to you and you get a FREE Ice cream Sunday!
Sbarro – FREE Slice of Pizza
Taco Time– FREE Birthday surprise
Waffle House – FREE Waffle on your birthday
FREE Shake at Arby's. Just head on over here to sign up for their newsletter and when it is your birthday a few days before hand a coupon for a FREE Shake with any purchase will arrive in your inbox 🙂
Black Angus– Free steak dinner on your birthday
Firehouse Sub – Free sub on your birthday
Applebee's-Happy Birthday Song Sung to you and a FREE Dessert
Cracker Barrel- Happy Birthday song sung and FREE Dessert
Olive garden – FREE Appetizer or dessert on your birthday
Dairy Queen – $3 off a cake coupon
Sign up for the FREE Driscoll's newsletter (that will get you coupons through out the year) and on your birthday you will get a .50 off berry coupon 🙂
Buca di Beppo – Free appetizer on your birthday when you sign up for the eclub
Denny's– FREE Grand Slam
Joe's Crab Shack- Free piece of cake
Macaroni Grill-Happy Birthday song and FREE dessert
PF Changes-FREE Dessert
Sprinkles – FREE cupcake
Hard Rock Cafe–  FREE Dessert
On The Border – FREE Appetizer
Join the newsletter
Subscribe to get our latest content by email.
This post may contain affiliate links. Please read my disclosure policy here