I love Olive Garden – I don't have to tell you all that you already know that LOL. However rounding everyone up and getting us there is at times a tricky task and so I always am looking at how I can recreate the dishes I love eating there at home. This Copy Cat Olive Garden Ziti al Forno is one of the easiest recipes ever. Now I use whichever shaped pasta I have on hand because sometimes I don't have ziti noodles, like when I made this and happened to have bowtie pasta LOL. However using any of the fun shaped noodles works or you can go with the traditional ziti noodles.
five cheese ziti al forno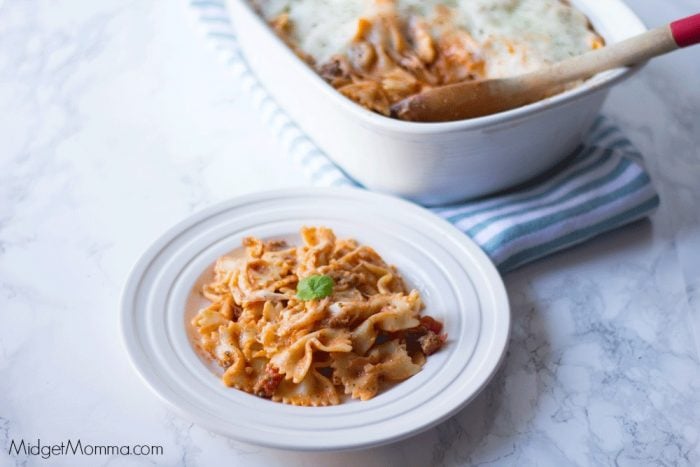 Copy Cat Olive Garden Ziti al Forno recipe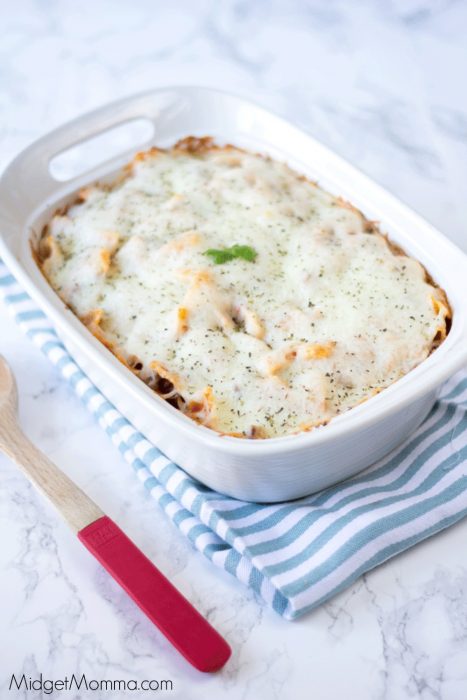 Copy Cat Olive Garden Pasta al Forno recipe
1 jar Alfredo sauce (or use homemade Alfredo sauce found here )
1 jar marinara sauce
1.5 pound ground pork sausage
1 pound pasta (bow-tie, ziti noodles, rotini ect)
8oz shredded  mozzarella cheese
3 ounces parmesan cheese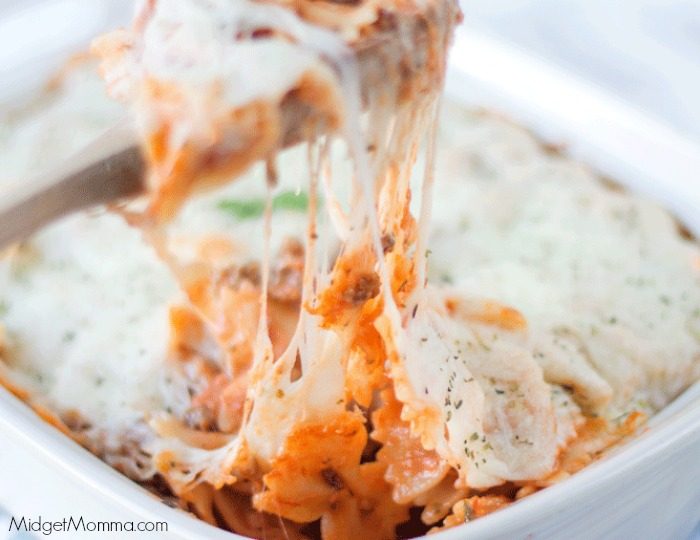 Copy Cat Olive Garden Pasta al Forno recipe Directions:
Cook noodles according to package and preheat your oven to 350
While noodles are boiling cook the sausage in a deep dish skillet and drain sausage grease.
Next add the alfredo and pasta sauces to the sausage in the skillet.
Pasta will be done about now, so drain your pasta and then add it back in your pasta pot.
Combine pasta with sauce mix.
Spray pans with non stick spray and Pour into 2 11×7 pans or 1 9×13 and 1 9×9
Sprinkle with Mozzarella and parmesan cheeses
cover with foil and bake for 10-15 minutes until cheese is melted on top.
19 Weight Watchers SmartPoints per serving for 6 servings.
Join the newsletter
Subscribe to get our latest content by email.