This is a sponsored post written by me on behalf of Dollar General. All opinions are 100% mine.
Spring is here and summer will be here soon and that means lots of out door time. With moving last year to a house that actually has a yard there is so much that we can do. One of the things I love to do with the kids is bring our lunch or dinner outside and have a picnic in the backyard.
It is a fun change of pace then the normal sitting at the kitchen table and we get to enjoy the fresh air while having fun family time, awesome conversation and of course great food is always at a picnic!
Meals like the one pictured below are my favorite reason for the warm weather, on the grill cooking and cold salads! Ok so yea the hot dog is not the most beautiful photo but no matter what I did the hot dog just looked like a hot dog and well we all know they smell so much better then they actually look no matter what you do to them!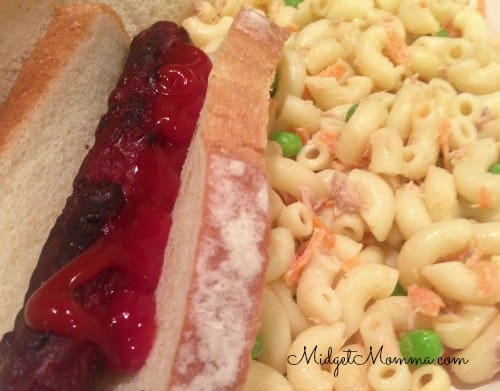 I don't know about you guys but normally when I think of Dollar General I don't think of food items that would be on my grocery list, but I was pleasantly surprised to find out that they have a line of grocery products, Clover Valley, that you can snag at great prices when you are running into Dollar General for the other things that you need. You can Save on your picnic and grilling needs with Dollar General and getting your supplies and ingredients there and if you are like me and paper plates are a must have for a picnic so you can get out of having to do dishes make sure you grab them while you are there too! Ok so I admit it it, paper plates can be often found in my house as a way for me to get out of having to do so many dishes, especially in the summer time when I would rather be hanging with Tom and the kids then arguing with Tom about which one of us is going to empty the sink filled with dirty dishes and put them in the dishwasher!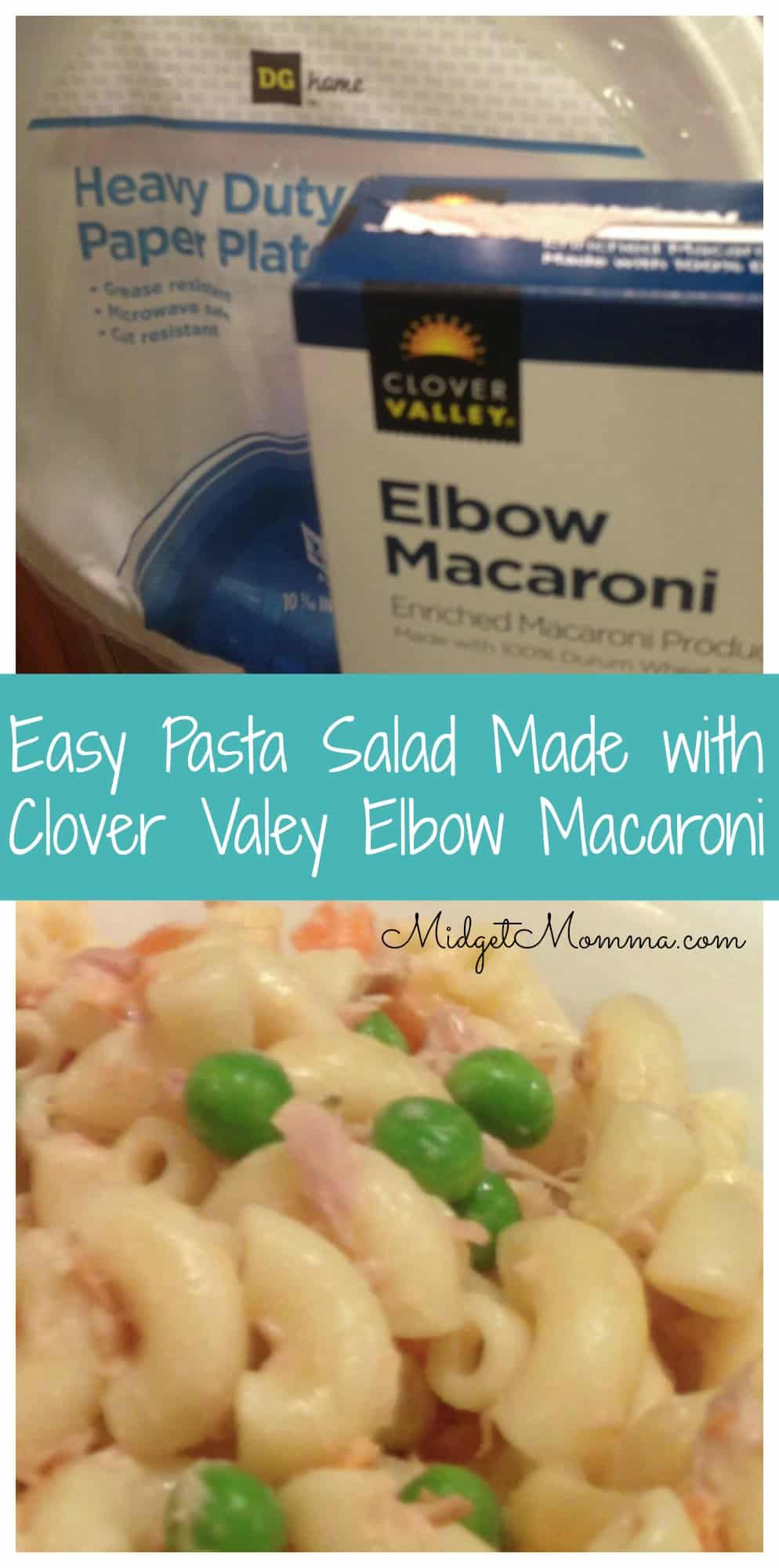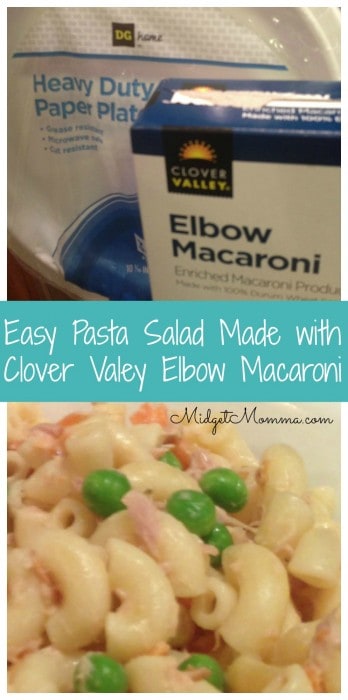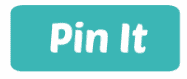 Easy Macaroni Salad Recipe | Easy Dollar General Meals
For us, our must have on a picnic is Macaroni Salad, all of us love it and it never lasts long! When at Dollar General you can find just about all your staples for making this awesome macaroni salad that my family loves and devours whenever I make it. We had hot dogs that Tom made on the grill with ours 🙂
Macaroni Salad Ingredients:
1 box Macaroni
1.5 cups Ranch dressing
1 cup shredded carrots
1 cup peas (I use frozen and then just defrost them)
Salt and Pepper to taste
2 cans Tuna fish or you can use 2 cans of Clover Valley Chunk White Chicken
Macaroni Salad Directions:
Cook pasta according to box, drain and then run cold water over the pasta to cool it down. Add in the carrots, peas, salt, pepper and mayo and mix well. Put in the fridge for 2-3 hours to chill. Then enjoy it at your picnic!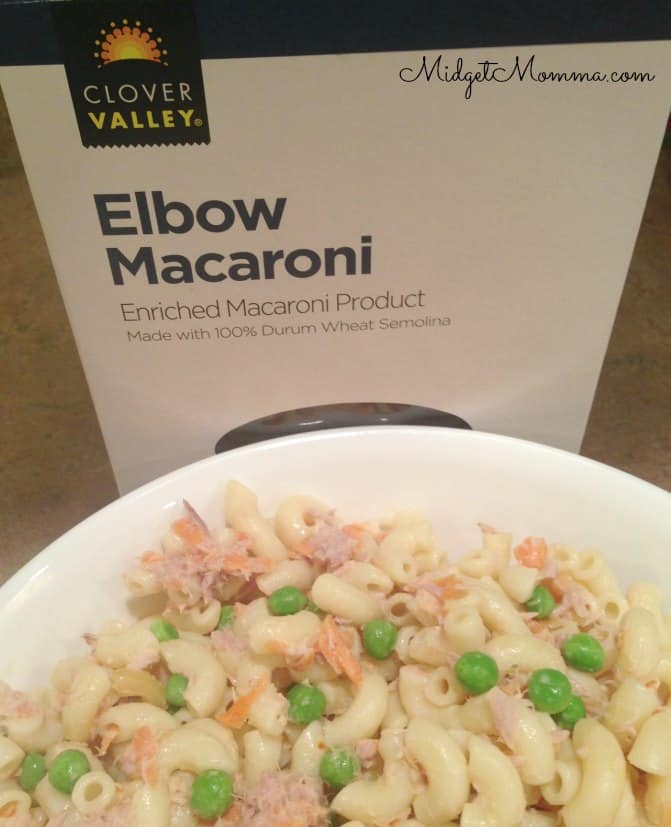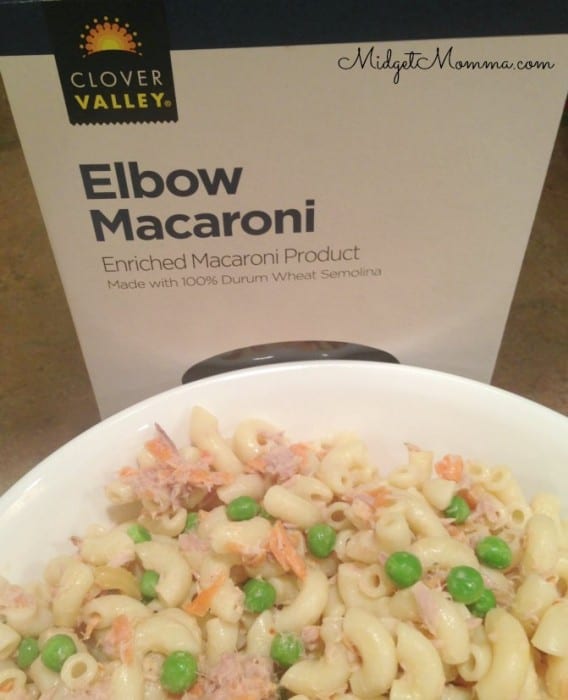 Make sure you follow Dollar General on Pinterest, Facebook and Instagram