This is a sponsored post written by me on behalf of Stop & Shop. All opinions are 100% mine.
Burgers are a big thing in our house, every time we go out anywhere Tom wants a burger. With it being summer time, and having warm weather it makes getting his "burger fix" a lot easier because I can make them at home on the grill. I can not eat the same burger over and over so I am loving that Stop & Shop has a ton of different burger recipes that we can make this summer. Plus you can do all your shopping in one spot for the ingredients by heading to Stop & Shop. This week we tested out the New York Pizza Burger recipe and it was a hit in our house! I am going to be adding it to the burger rounds for when we make burgers.
With the 4th of July just about here you do not want to miss the Stop & Shop Savory Recipe Center that includes so many that are great for celebrating the 4th of July. This NY Pizza Burger is just one of the many that will help you with your 4th of July celebration and making sure you have the perfect menu for the 4th of July. Some of the other tasty recipes include fruit kabobs, grilled corn salad, and summer fruit crumble that go along with any of the burger recipes they have. Speaking of the burger recipes some of the other tasty ones you can make for your 4th of July party are; wild west buffalo burger, Pennsylvania dutch burger and the chesapeake crab burger.
When making our New York Pizza Burger I did change up the recipe to use Kaiser rolls instead of ciabatta  rolls as my kids are not fans of them, however I think the ciabatta rolls would make it even better then using the Kaiser rolls. I also added fresh tomatoes to my pasta sauce to give it more chunkiness. When making yours go with your favorite brand of pasta sauce that you find when you are shopping at Stop & Shop. These burgers were so easy to make too, because for every burger recipe there is the list of ingredients and the instructions.
The Stop & Shop recipe center makes it really easy by giving you the ability to print the recipe out, or you can add it to a meal plan so you have all the recipes you are going to be making for the 4th of July in one spot 🙂 It makes it really easy to plan your meal and then do your shopping and come home and have all the recipes in one place instead of having to hunt them all down again 🙂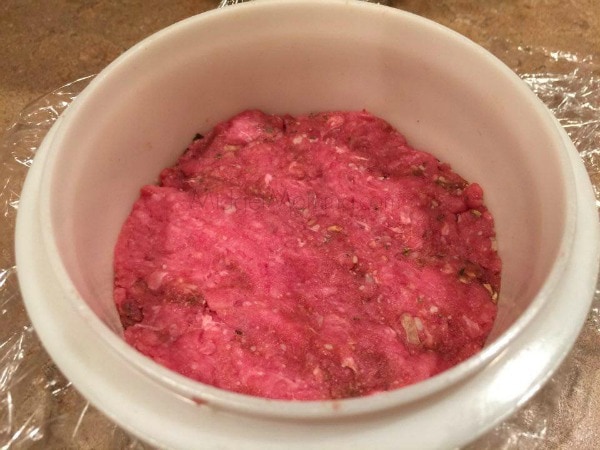 I do also suggest using a burger press, it really makes shaping your burgers easier. Your burgers come out uniform and perfect circles when you use a burger press versus shaping them with your hands.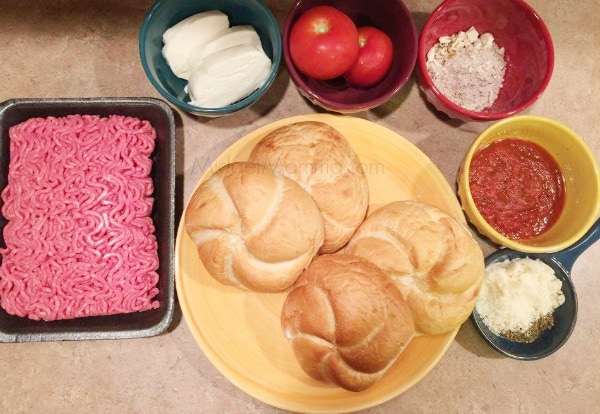 New York Pizza Burger Ingredients:
1 lb 85% lean ground beef
1 envelope onion mushroom soup mix
1/2 tsp oregano
2 Tbsp grated Parmesan cheese
4 Tbsp jarred pasta sauce
4 slices mozzarella cheese
4 ciabatta rolls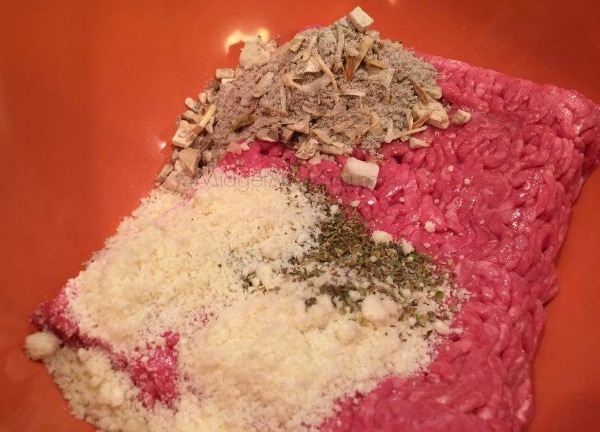 New York Pizza Burger Directions:
In a medium bowl, gently mix beef, onion mushroom soup mix, oregano, and Parmesan cheese.
Shape into four patties.
Grill over medium heat for 13 to 15 minutes, about 7-8 minutes per side, to medium doneness.
While burgers are cooking, heat the pasta sauce in a sauce pan for about 3-4 minutes.
When burgers are about 1-2 minutes from being cooked to desired doneness, place a slice of cheese on each.
Place the burgers on the rolls and top with the heated pasta sauce.