After tons of sandwiches you hit the sandwich rut when it comes to school lunches. But did you know it is super easy to change things up and make it fun? There are lots of easy and tasty ideas for nonsandwich lunches for back to school! All of these Endless Possibilities Lunch Ideas are just the start at what you can do for lunches and keep them tasty and fun!
To make your life even easier, grab Fruit Shoot single serve juices and toss them in the lunch box with your kids meal! It is so simple! There are lots of great flavors to pick from too, including Apple, Wild Berry Grape and the newest flavor Fruit Punch that has no sugar added and more!
If you are looking for even more lunch kids, make sure you check out 101 Lunch Ideas for Kids!
Endless Possibilities Lunch Ideas
To make your school lunches have endless possibilities and different every day there are many things you can do! Change up the veggies and the fruit to be different each time! Change up the flavor of Fruit Shoot you give them (of course let them have their favorite often!). Change up the snack to your kiddos favorite! So many possibilities once you have the basics down!
Our Favorite Endless Possibilities Lunch Ideas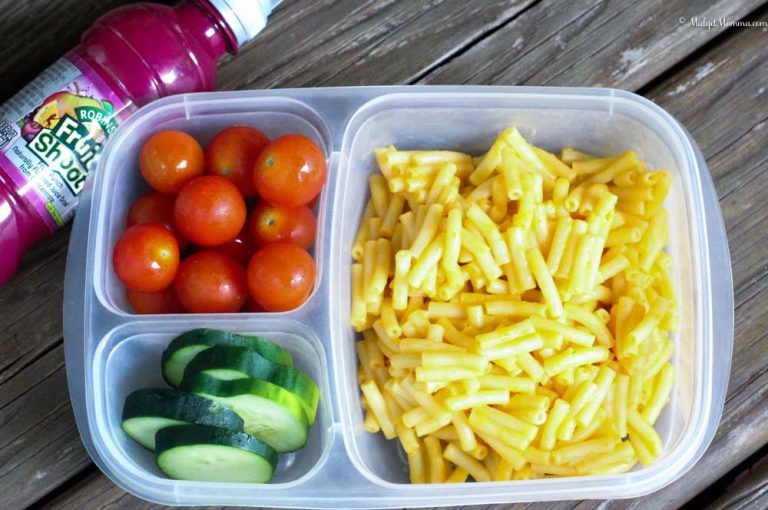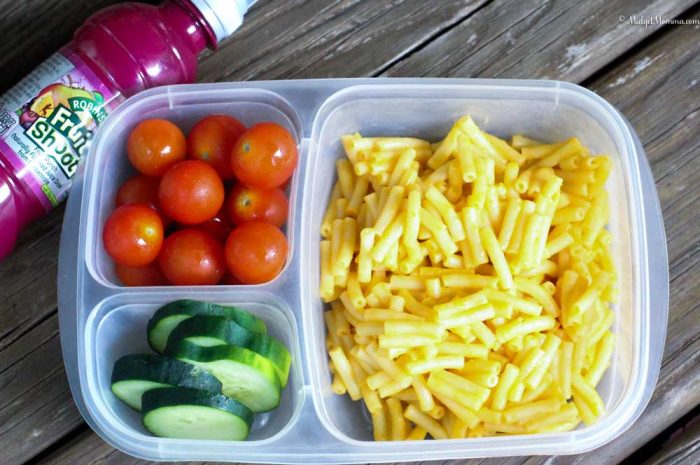 Mac and Cheese:
You are going to want a thermos container to keep this one warm in the lunch box but it is a favorite for many kids! You can use your favorite boxed mac and cheese or homemade! We love cauliflower mac and cheese, chicken and broccoli mac and cheese  and cheesy mac and cheese! But there are also so many other addins that you can add to the mac and cheese to make it different every time! Plus add sides of your kids favorite veggies or fruit and tada!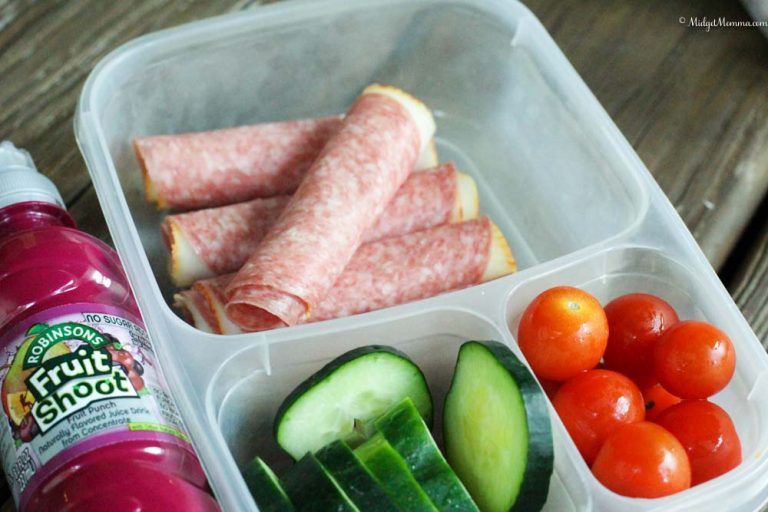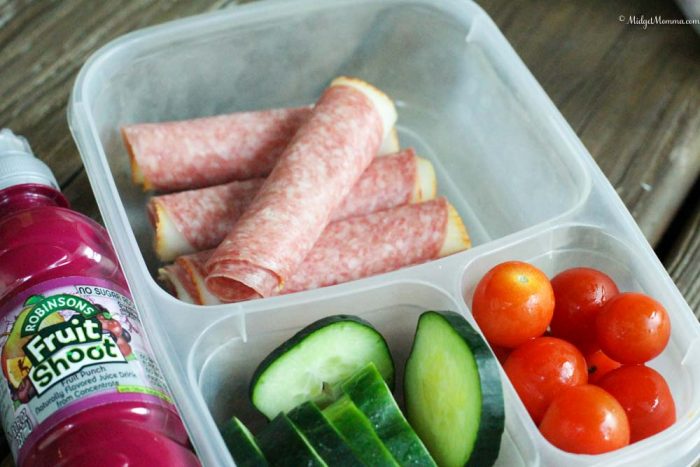 Meat and Cheese Roll ups:
These are so easy to make! Just grab your favorite lunch meat and your favorite cheese and roll them up together! Then add the kiddos favorite veggies as a side! You can easily get have endless possibilities with this one by using different meat and cheese combinations!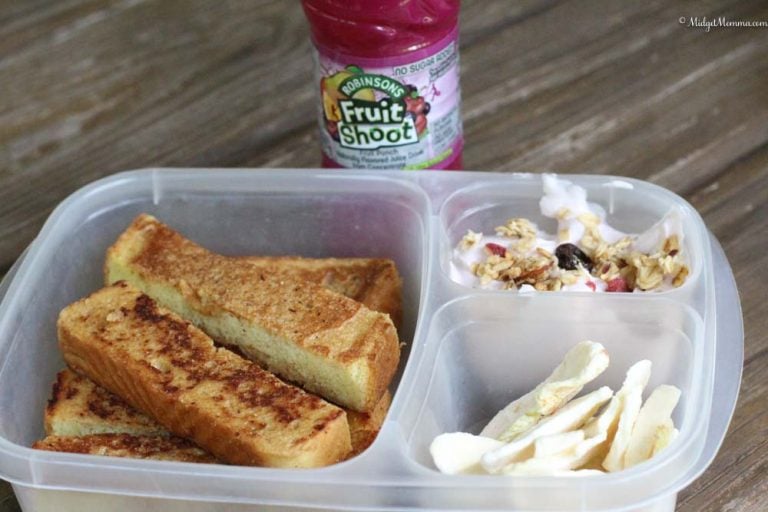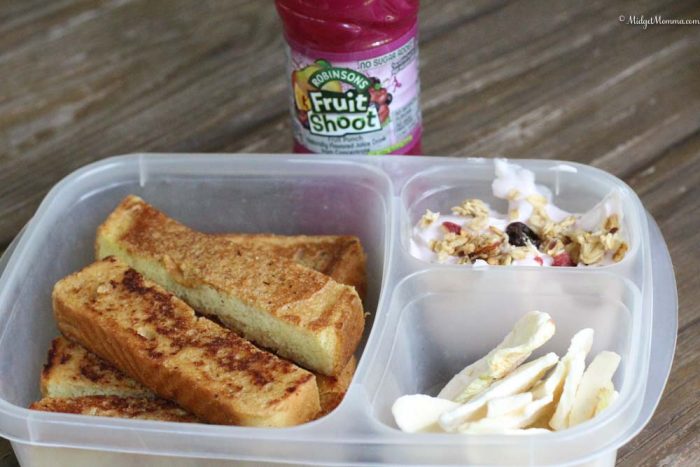 French Toast sticks breakfast for lunch:
You will want to put the french toast in a heat container so it stays warm but this one is one of the kids favorites! Easily done by using frozen french toast sticks or homemade french toast sticks! If you want to get a bit fancy you can make french toast rollups instead! To change it up have different sides; yogurt, fresh fruit, freeze dried fruit, applesauce just to name a few!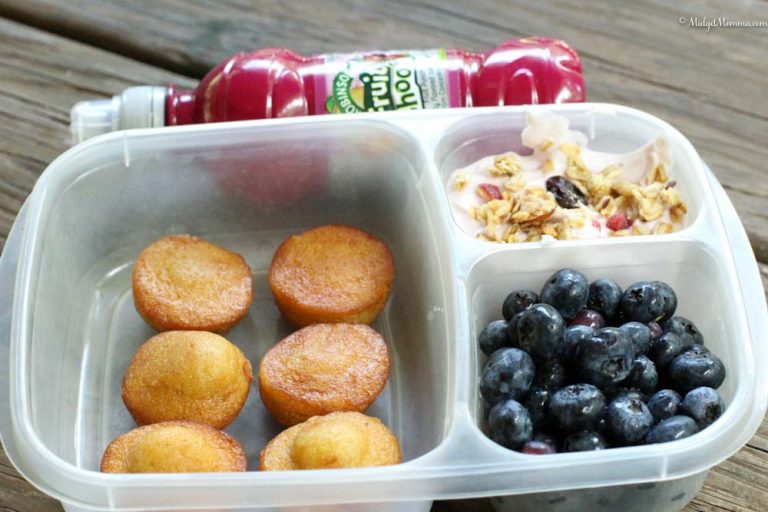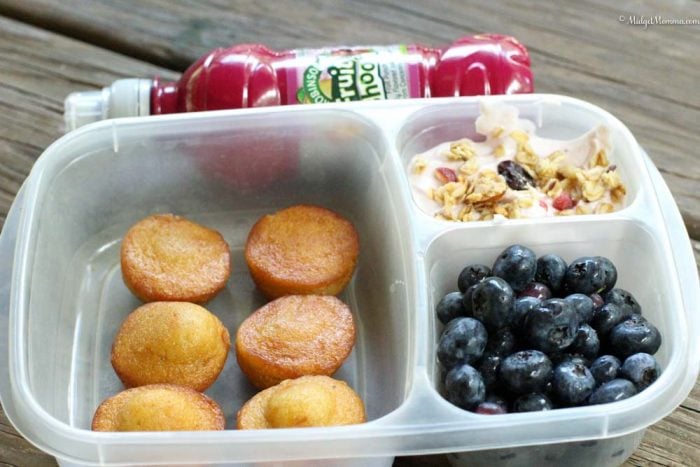 Muffins breakfast Back to school lunch:
There are soo many different muffins that you can make for this one! It means endless opportunities to change up lunch time! Plus muffins are super easy to make and you can make them in advanced! You can make them full size or mini muffins, which ever the kiddos prefer! Then add a side of yogurt with granola, fresh fruit changing up the fruit and yogurt flavors and your combinations are endless! Some of our favorite muffins to make are Chunky Monkey Muffins,Pumpkin Banana Chip Muffins, Banana Chocolate Chocolate Chip Muffin, Banana Coconut Muffins and Banana Carrot Muffins. But you can check out pinterest and find TONS more muffin recipes!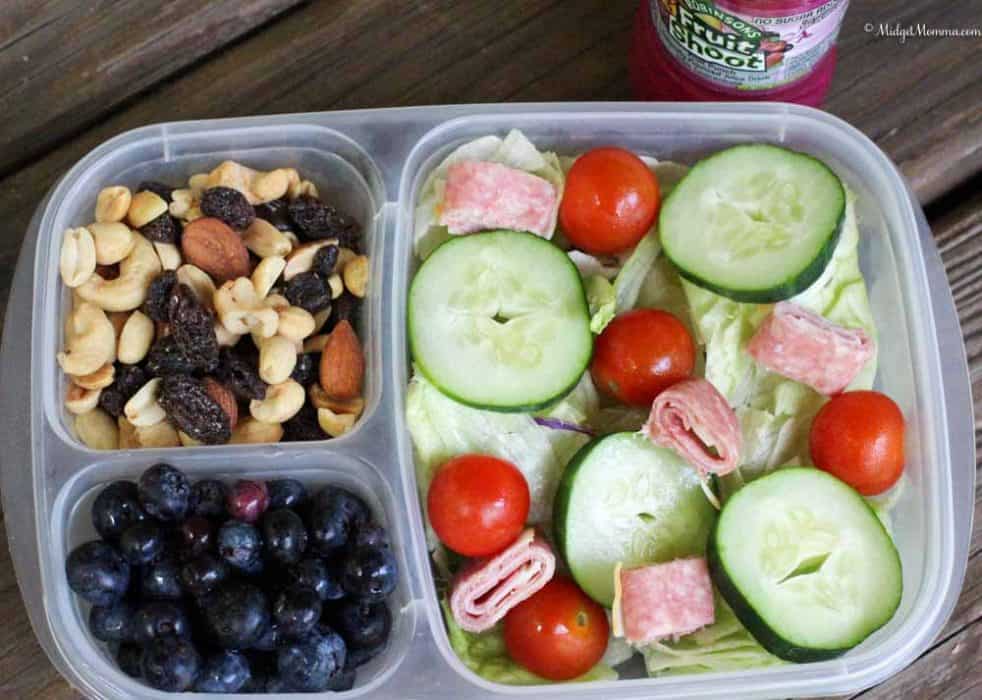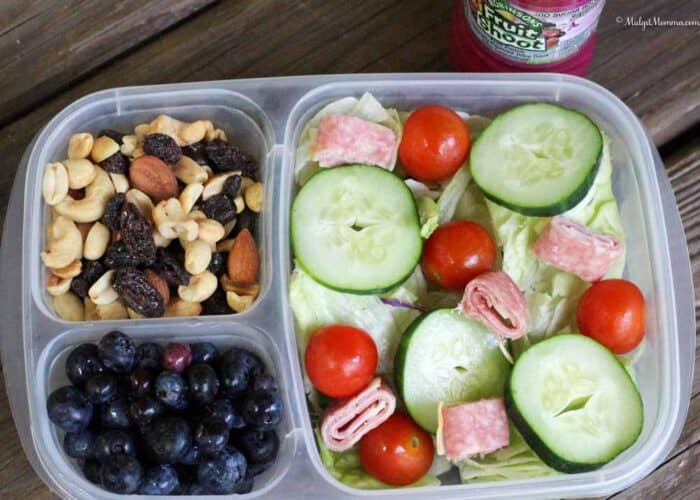 Salad for back to school lunches:
This one is so much fun for the kids and the Endless Possibilities for salads is amazing! They can create their salad however they want to and change it up daily! Switch up the meat and cheese used. Switch up the veggie toppings. Switch up the salad dressing! Endless possibilities! Plus add sides like fresh fruit, string cheese, nuts, trailmix for a few examples of sides to change it up each time you make it!
When you are packing lunch don't forget your Fruit Shoot! With so many great flavors the kids are sure to have lots of options! Every bottle of Fruit Shoot is made with real fruit juice from concentrate, plenty of water and no high fructose corn syrup or artificial flavors. Might I add that they are super tasty too! I totally snuck one from the kiddos! 😉
The resealable sports cap on Fruit Shoot makes it a perfect drink for kids to bring for lunches and on the go! No worries about tossing it if they don't finish it all during lunch time!
Plus for those like me who love Amazon, you can grab them on Amazon and get all the flavors Fruit Shoot has with out worrying if your local store will have the ones your kiddos love or not!
There is no need to have a boring sandwich lunch every day when there are so many creative lunches you can make that are also easy! These endless lunch ideas make changing up lunch super simple and keep the kiddos happy!
I hope you all love these Endless Possibilities Lunch Ideas – they will make your school lunch packing fun and tasty too!
Plus don't miss these awesome lunch box recipes we love!