Garlic rice is seriously so easy to make and it is an amazing compliment to many meals. Sometimes when I'm making my white rice I am just really needing a change from the same old same old. But when I making it for for a meal where the main item has a lot of flavor to it I need the rice to complement that flavor without overpowering it. So I started cooking my white rice with a little bit of garlic at the beginning and boy just a little bit of garlic sure changes the basic white rice.
If you are using pre-chopped garlic when making Garlic rice I strongly recommend you double the amount of garlic because the pre-chopped garlic has a milder flavor that is also on the sweet side. If you want to make this recipe in your rice cooker I recommend browning up the garlic before you place it into the rice cooker. Then just cook it like you normally would! Super easy!
Garlic rice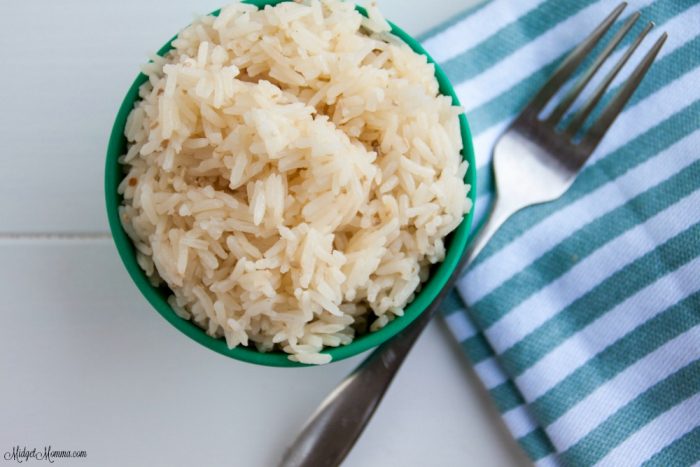 Garlic rice Ingredients
2 tablespoon butter
4 cloves of garlic, minced
1 cup chicken broth
1 cup water
1 cup jasmine rice
Garlic rice Directions
In a large saucepan heat, the butter over medium heat until the butter is melted. Add the minced garlic and cook until the garlic is golden brown. Be careful the garlic doesn't burn.
Add the chicken stock and water to the pan, bring it up to a boil then add in the rice. Cover the pan and reduce the heat to low.
Cook for 20 to 25 minutes.
Once the rice is cooked remove the lid and fluff the rice with a fork.
Looking for more side dish recipes? Check these out! 
This post may contain affiliate links. Please read my disclosure policy here