For fathers day this year my daughter want to make something special for her dad. I knew that a breakfast of pancakes wouldn't work because he makes them every Saturday so they are not special in out house. I took to my new southern roots and we decided to make Southern Style Biscuits and Gravy. One of my good friends taught me all about biscuits and gravy when I was living up north. I had never heard about it before because it is a very southern dish but its amazing! For this recipe you will also need to make these buttermilk biscuits, oh so good!
Southern Style Biscuits and Gravy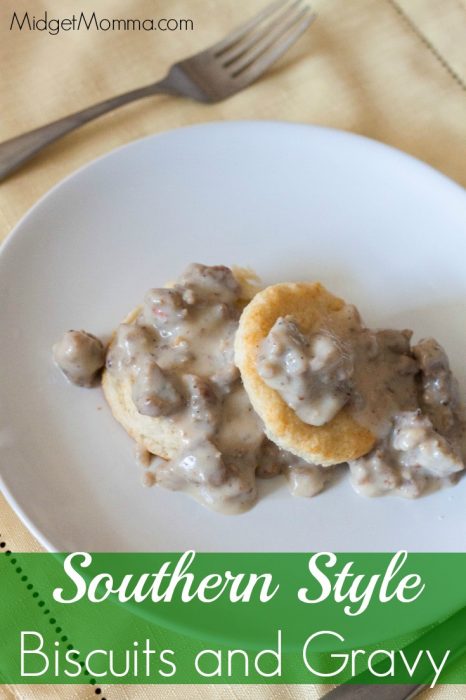 Southern Style Biscuits and Gravy Ingredients
1 Pound ground sausage
3 Tablespoons flour
2-3 Cups milk
Salt and pepper, to taste
10 Biscuits
Southern Style Biscuits and Gravy Directions
In a skillet pan cook your sausage over medium heat. Break apart the sausage as it cooks into crumbs with a wooden spoon. Once your sausage is cooked sprinkle the flour over the top of the sausage. Stir the sausage and cook for 2-3 minutes. Slowly stir in 2 cups of milk to the sausage. Continuing to stir for 3-5 minute until the gravy has thicken. If the gravy is to thick than add more milk. Serve over warm biscuits.
Join the newsletter
Subscribe to get our latest content by email.
This post may contain affiliate links. Please read my disclosure policy here