Easy Muffins for Breakfast Recipes! If you love muffins, just as I do, then you will love these breakfast muffin recipes. Not only are these muffin recipes, simple and easy to make, but they are utterly delicious. If you are looking for breakfast muffin recipes there are plenty to choose from that the whole family will love.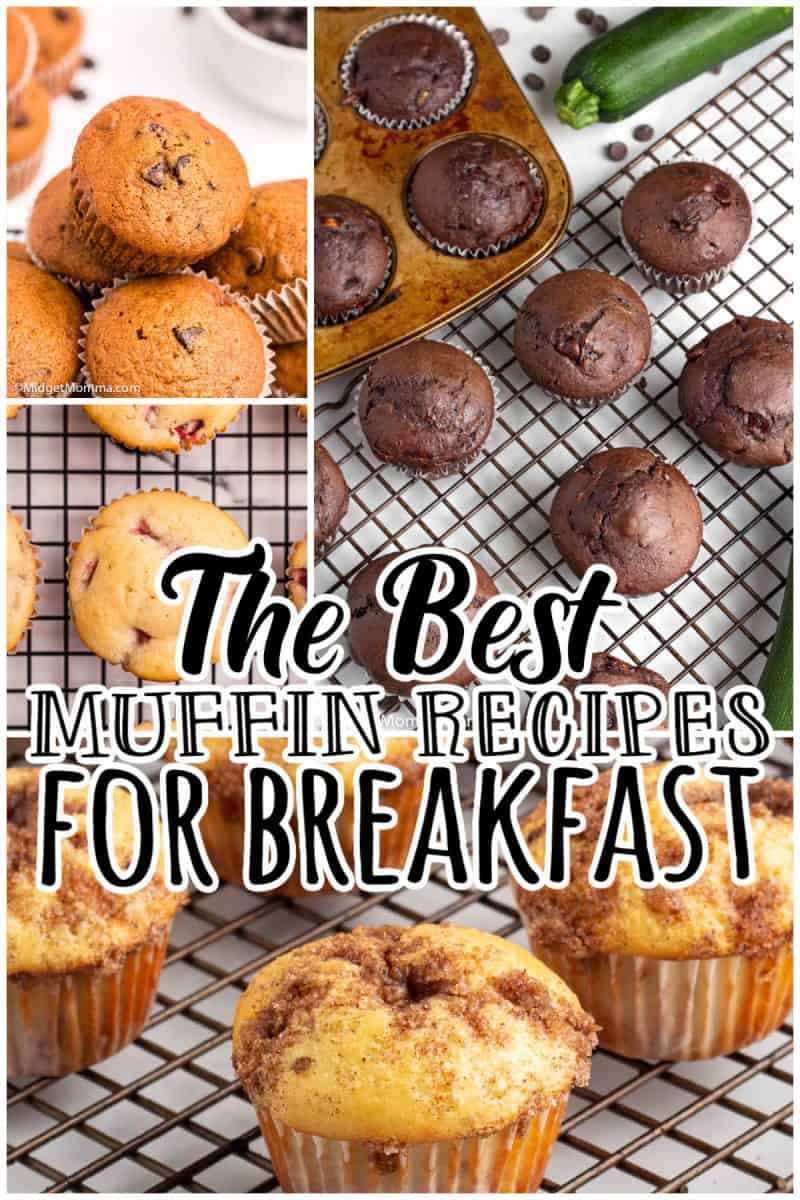 Easy Muffins for Breakfast Recipes
I love starting off my morning with a decent recipe. Beginning your day with good food/drink, such as coffee, water, or juice will give you the energy you need for the rest of the day. Muffins are one of my favorite things to eat for breakfast and these recipes will show you just how good they can turn out.
I love making large batches of muffins and then freezing them so we have tasty breakfasts that are easy to get on the table on our busy mornings.
Are Muffins Healthy?
Whether muffins are healthy or not greatly depends on what's in them. Some muffins are healthy and others are not. Some muffin recipes are healthy, others are more like a cupcake without the frosting. These muffins for breakfast are all on the healthy side soo you can start your day the right way.
What is the Best Way to Serve Muffins for Breakfast?
You can make your recipe simple by enjoying the muffin by itself. You can also serve your muffins with butter, jam, jelly, or other condiments, you enjoy. Serve your muffin, alongside a plate of eggs and bacon, or enjoy with a cup of orange juice.
How to Store Muffins
You will want to cool your muffins, completely before placing them into a container. Start off by lining an airtight container with paper towels. Then, place the muffins in one layer. Top the muffins with another set of paper towels and seal the lid.
How to Freeze Muffins
Just like storing your muffins, you will want to allow them to cool completely before placing them in the freezer. Arrange the muffins in a single layer in a freezer bag and seal shut. Keeping the muffins frozen will allow for longer shelf life.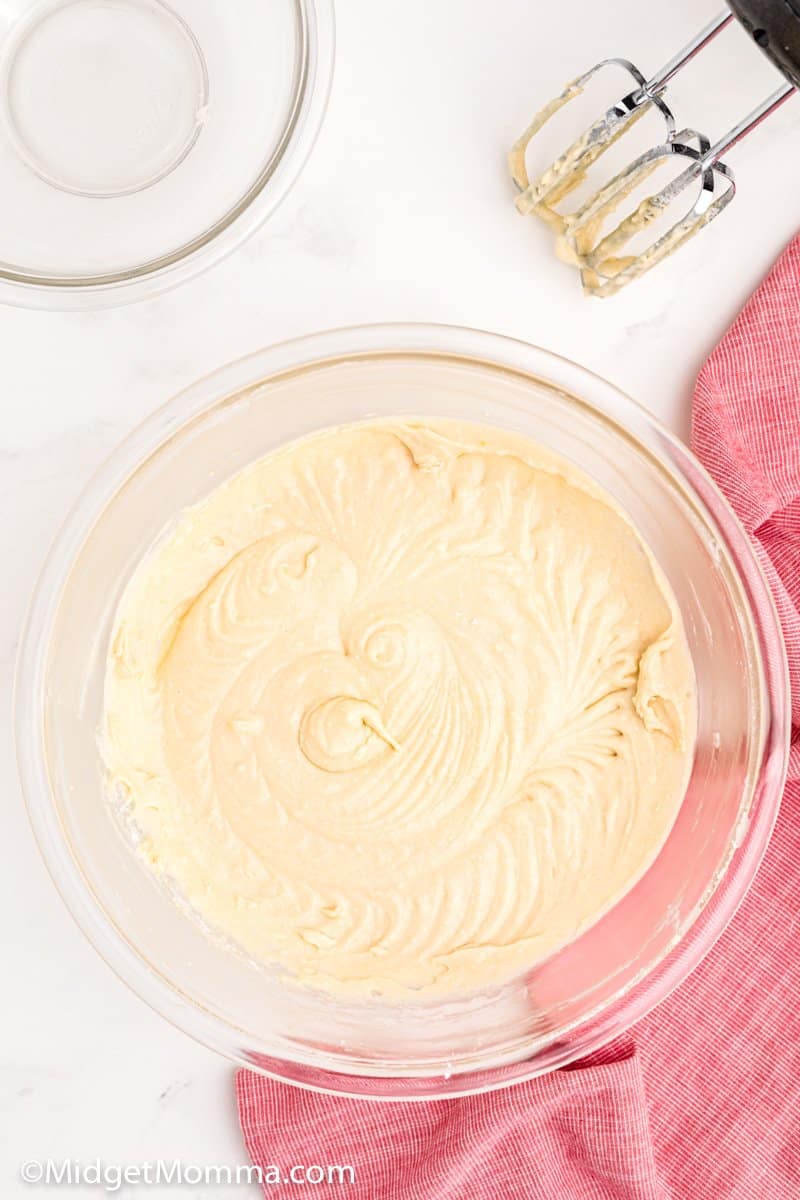 Tips for Making the best homemade Muffins
Easy Muffin tin filling. If you are looking for a less messy way to fill your muffin cups this Batter Dispenser with Measurement for Muffins is perfect!
Gently stir the batter. When you are mixing the batter you don't want to over stir. You also want to make sure you don't mash the banana chunks when you add them into the mix.
Room temperature ingredients. Having room temperature milk, butter, and eggs when making muffins is going to give you perfectly fluffy muffins every time. When you use room temperature ingredients you get a smooth mixture that traps the air when mixing and then gives you fluffy muffins as they bake in the oven.
Best Muffin tin liners. When making muffins I love using silicone muffin cups because they bake nicely and then we can reuse them. I never have to worry about not having muffin cups when baking. You can also get the mini muffin silicone cups to use in the mini muffin pans, which are great for the younger kiddos or if you don't want to have regular muffins.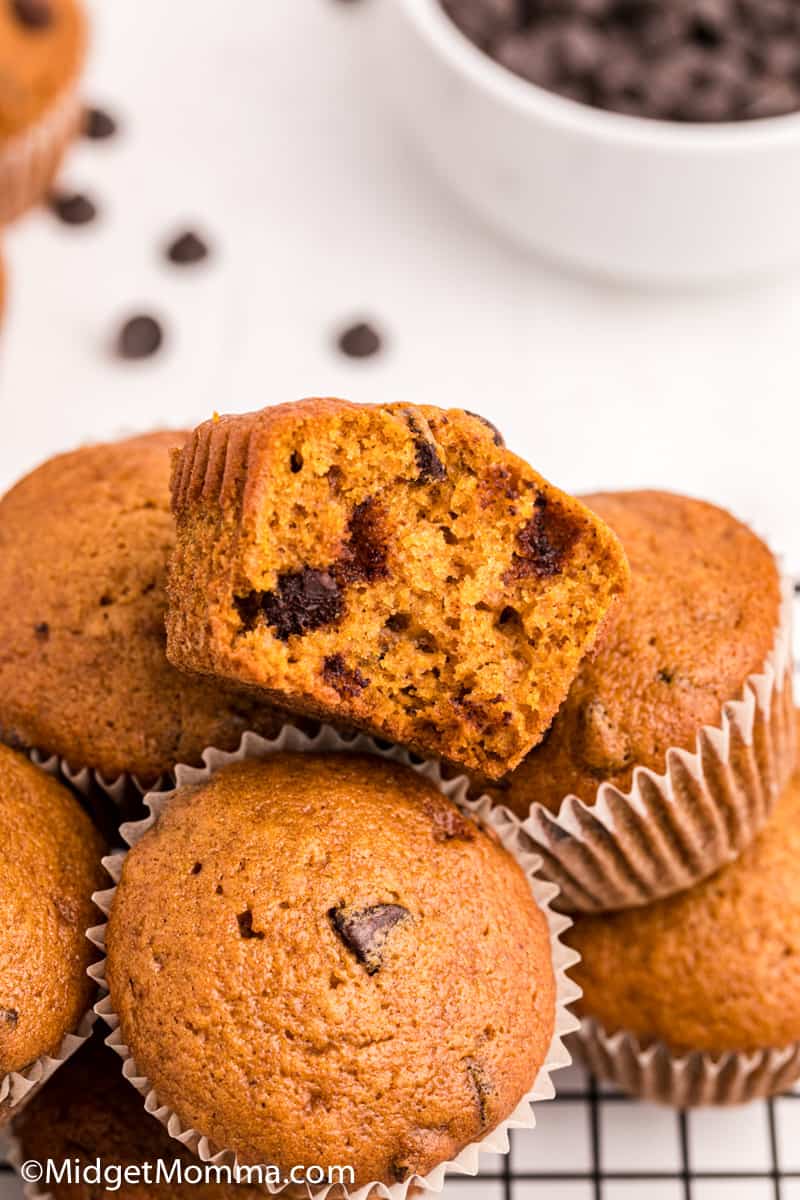 Pumpkin Chocolate Chip Muffins. Moist pumpkin spice muffins that are loaded with chocolate chips in every bite. Perfect for breakfasts or snack on a fall day!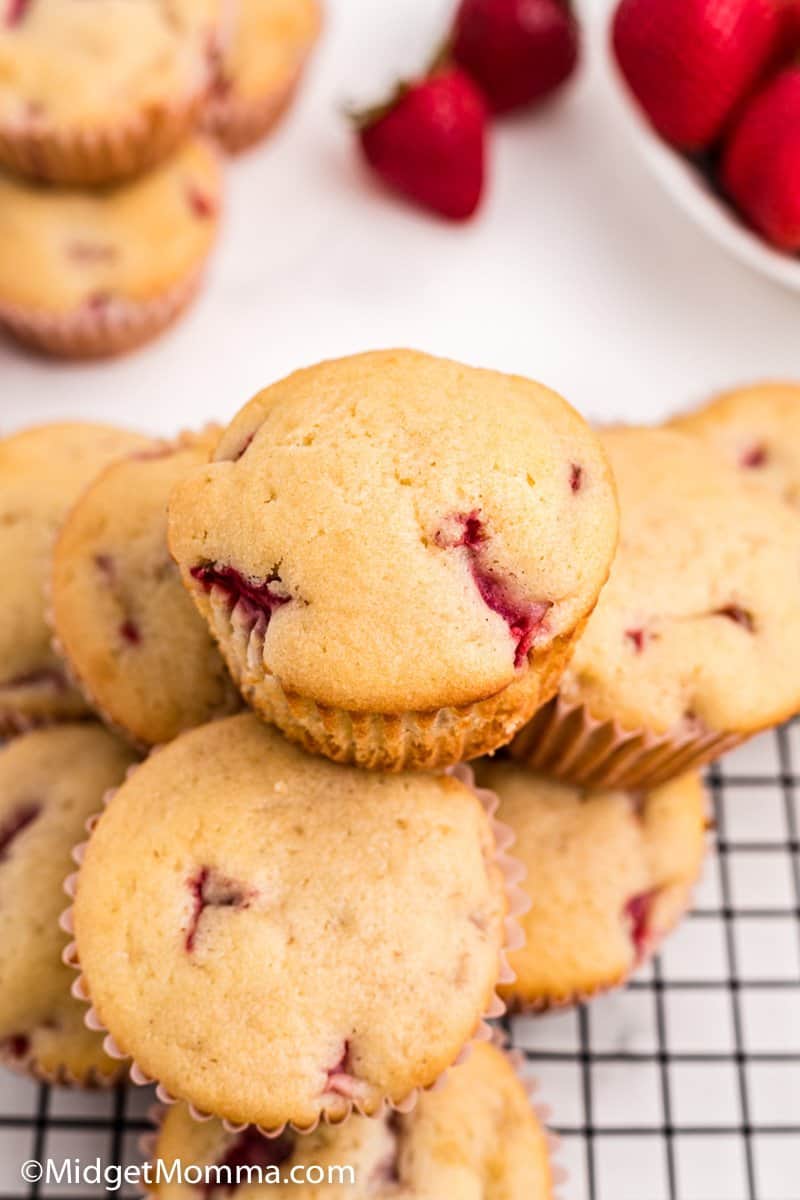 Homemade Strawberry muffins are the perfect muffin for breakfast, lunch and snack time! This strawberry muffin recipe is made with fresh strawberries, with golden tops, and as delicious as they are beautiful.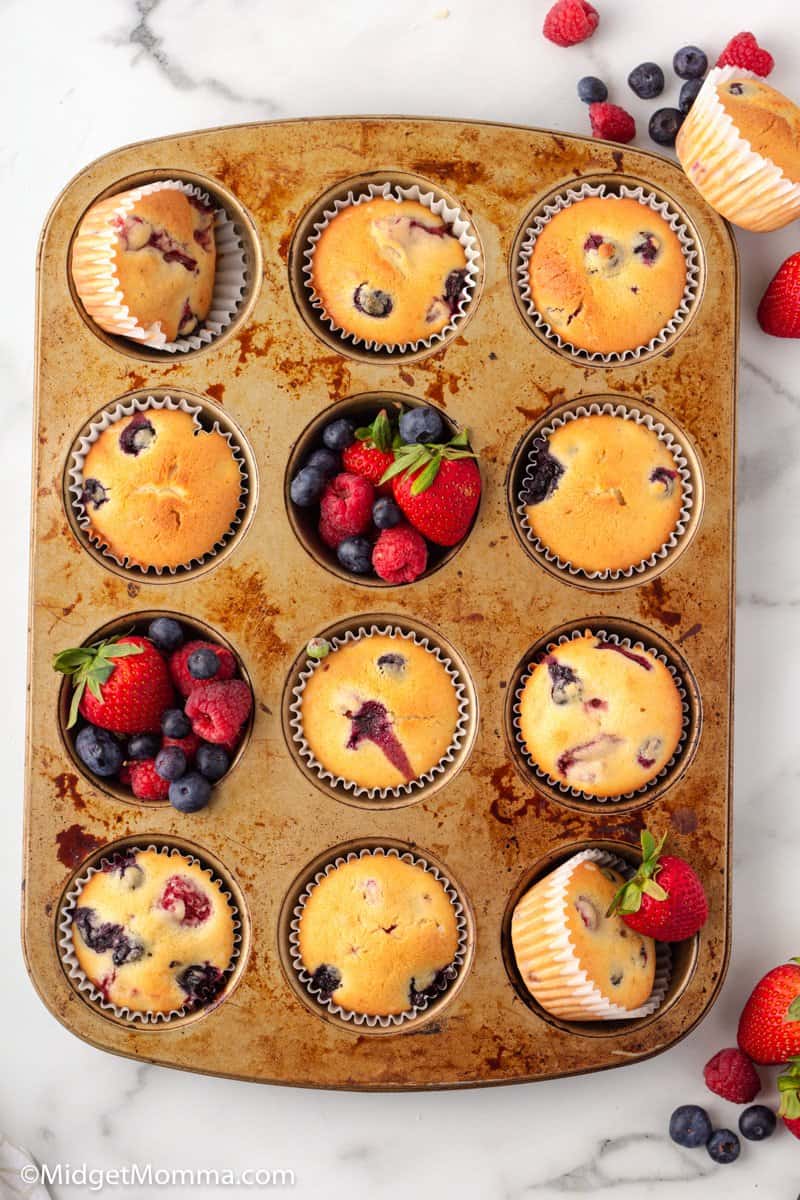 Made with fresh berries and pantry ingredients, these Triple Berry Muffins are great for breakfast or a snack! Make extras of these homemade muffins with Blueberries, Strawberries & Raspberries to freeze so you always have a grab-and-go breakfast on hand.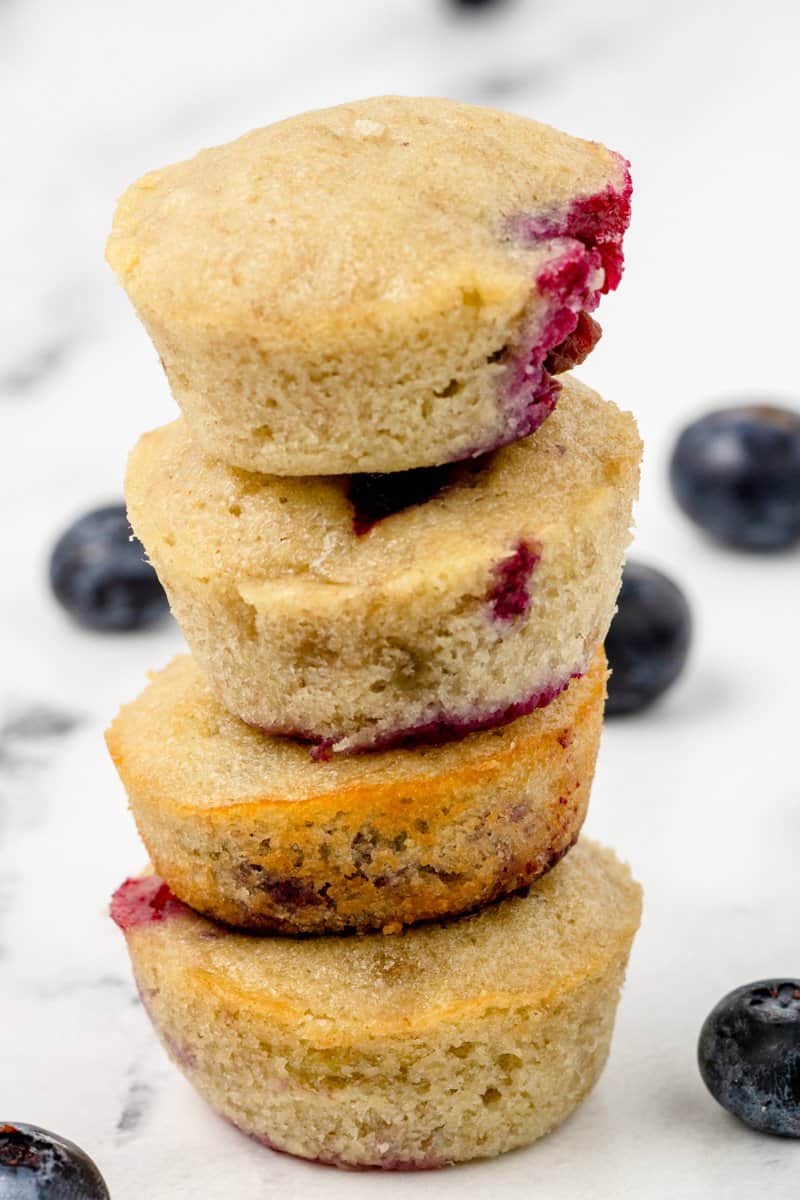 Do your kids LOVE Little Bites? If so then they are going to LOVE these mini blueberry banana muffins. You are going to want to make extras to freeze so you always have a grab-and-go breakfast on hand.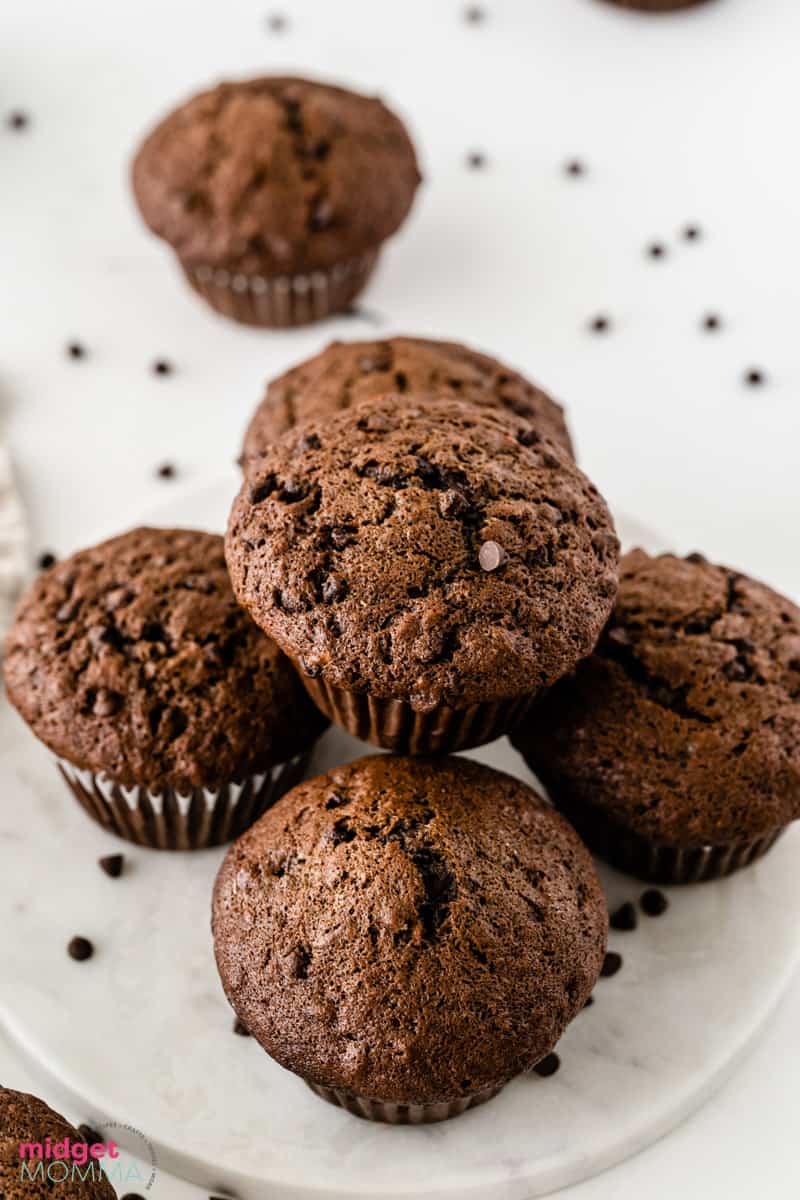 These Double Chocolate Banana Muffins are perfect for breakfast or brunch! Rich chocolate flavor, with a hint of banana and mini chocolate chips. These chocolate banana muffins are sure to be a crowd-pleaser!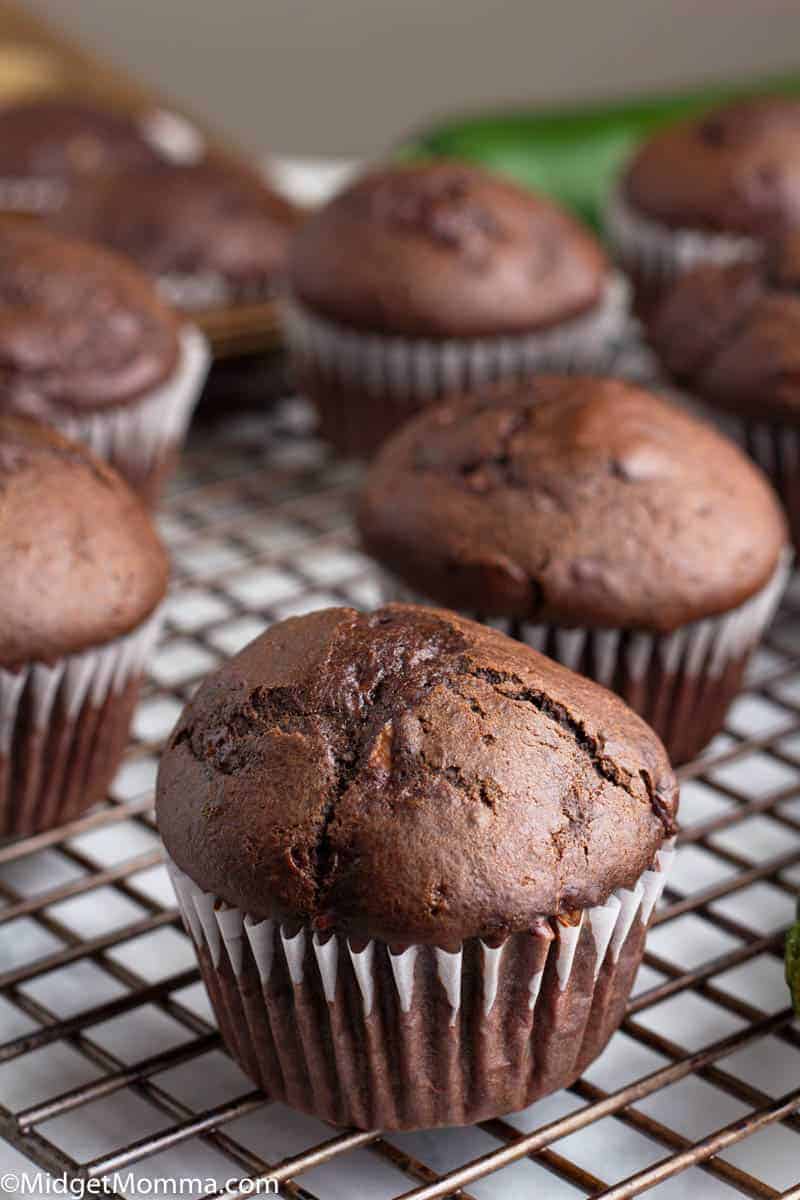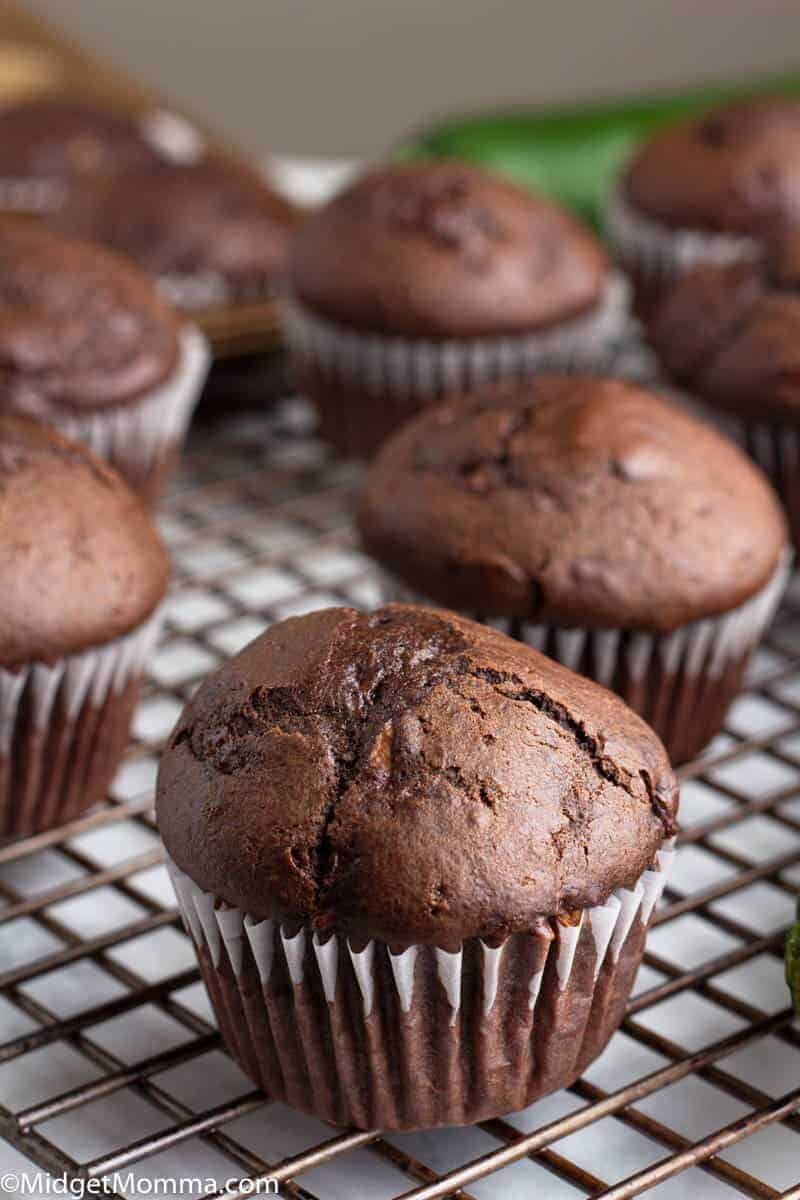 Chocolate Zucchini Muffins are the perfect chocolate muffins to enjoy for breakfast or a snack! Fluffy, and rich in flavor everyone will love these homemade zucchini chocolate chip muffins! They are our favorite chocolate muffin recipe!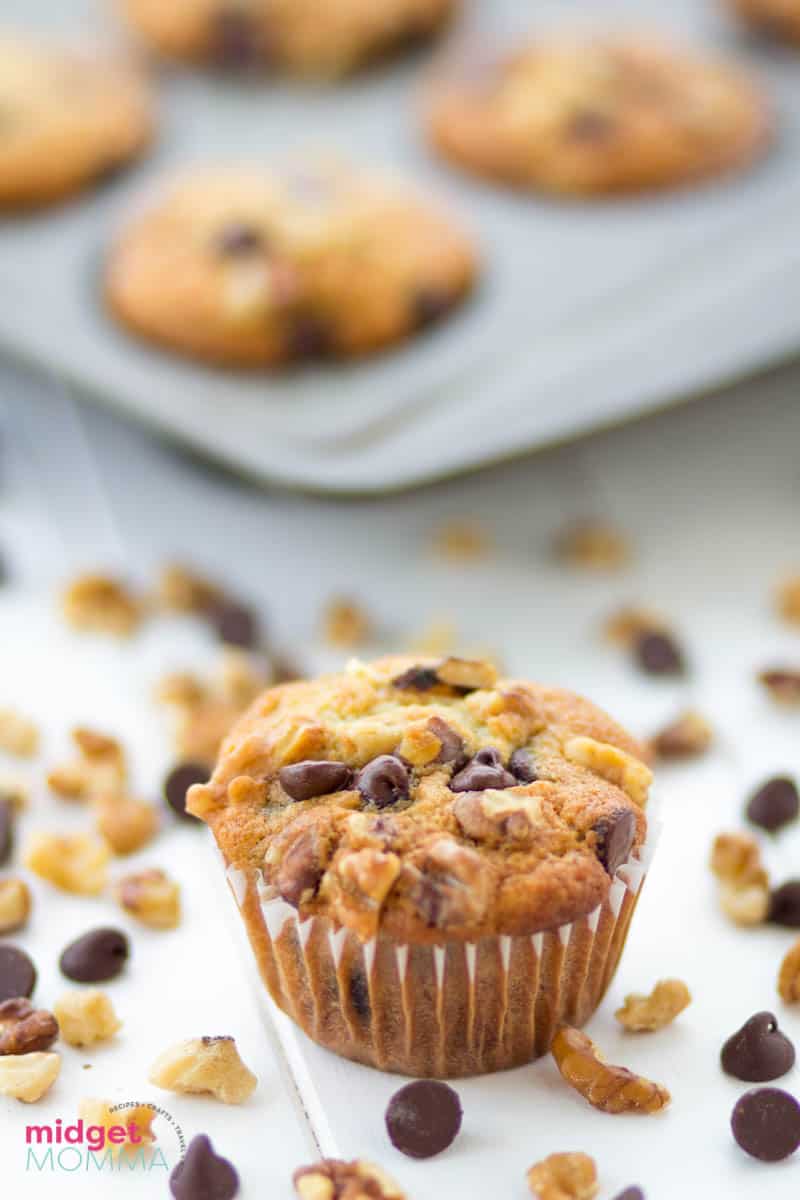 Chocolate Chip Banana Walnut Muffins, also known as chunky monkey muffins these soft moist banana muffins are loaded with chocolate chips and walnuts to make them extra delicious.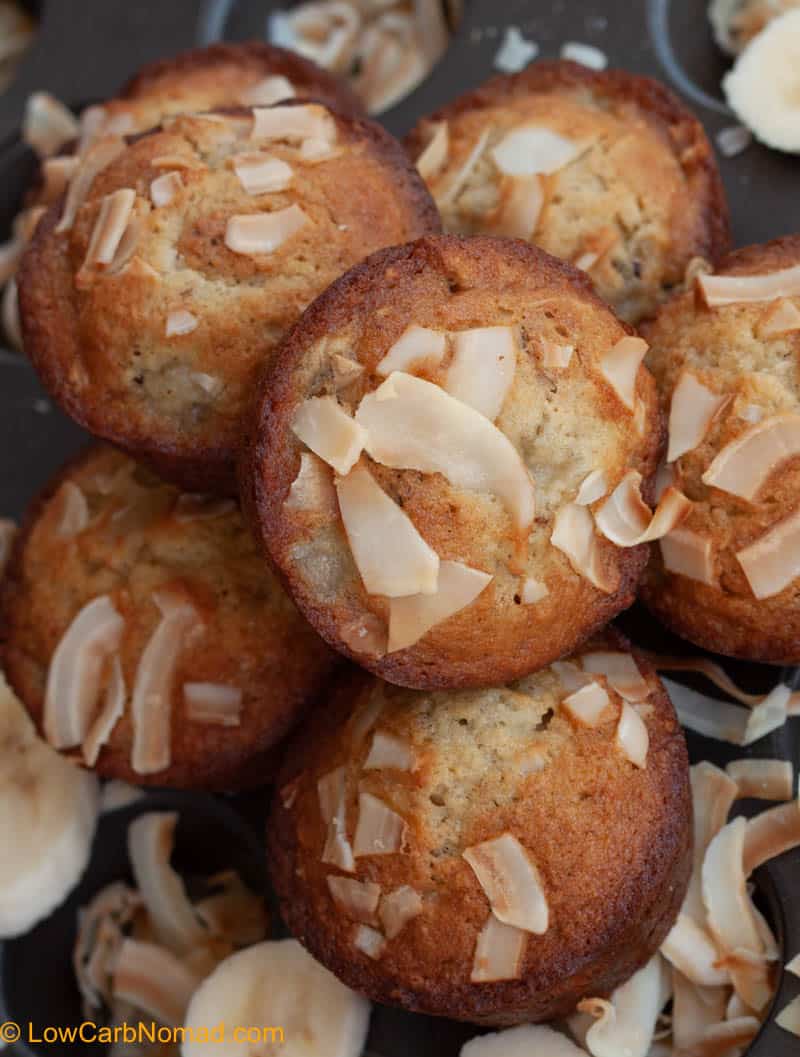 Banana coconut muffins are an easy moist muffin that is loaded with banana flavor and a hint of coconut. These easy muffins are perfect for making ahead of time or enjoying fresh out of the oven.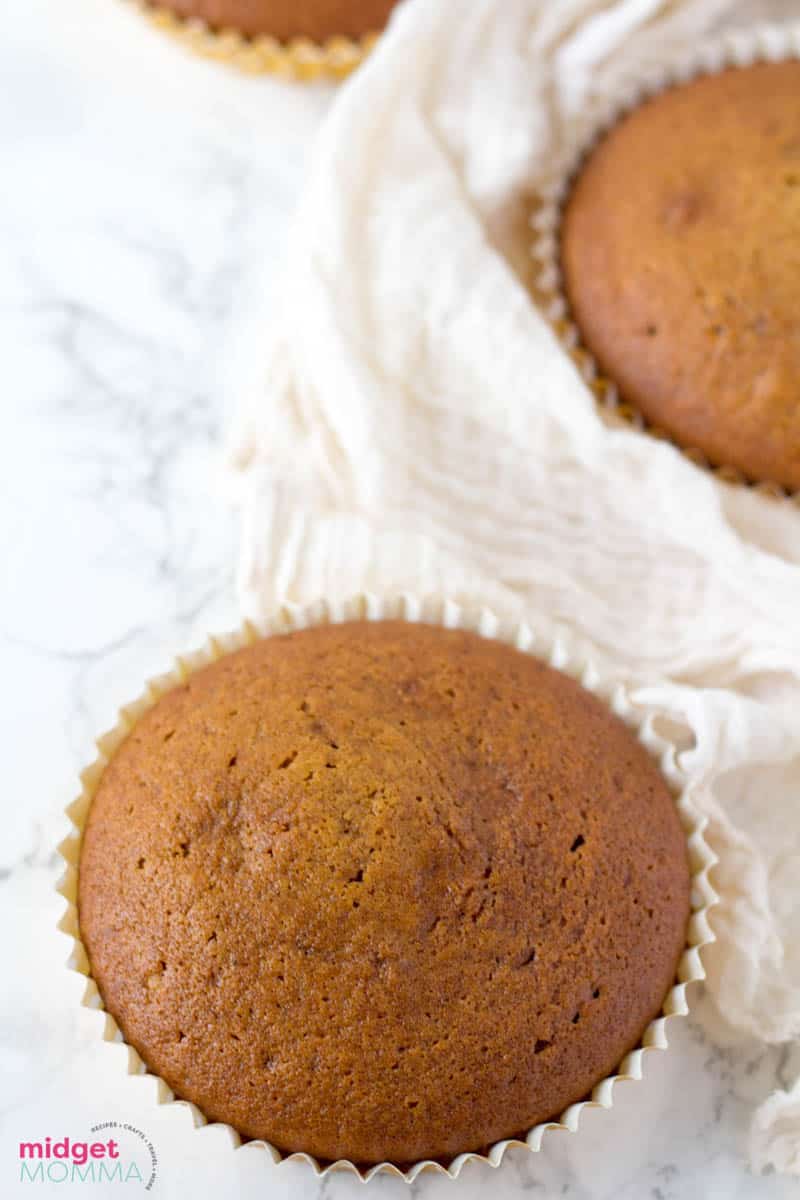 Homemade pumpkin muffins scream fall and make the house smell amazing when they are baking in the oven. Everyone is going to love these soft and moist pumpkin muffins, that really are the Best Ever pumpkin muffins!
Whole Wheat Apple Muffins Recipe are the perfect treat your kids will surely gobble up. They have this great bite to them every time you bite an apple.
Cinnamon muffins are a fluffy, tender homemade muffin recipe filled with tons of cinnamon flavor and topped with homemade icing glaze and sprinkled with sugar.
Blueberry Streusel Muffins are soft and tender muffins loaded with blueberries and topped with amazing crunchy Streusel. These homemade blueberry muffins are perfect for breakfast, lunch or a snack!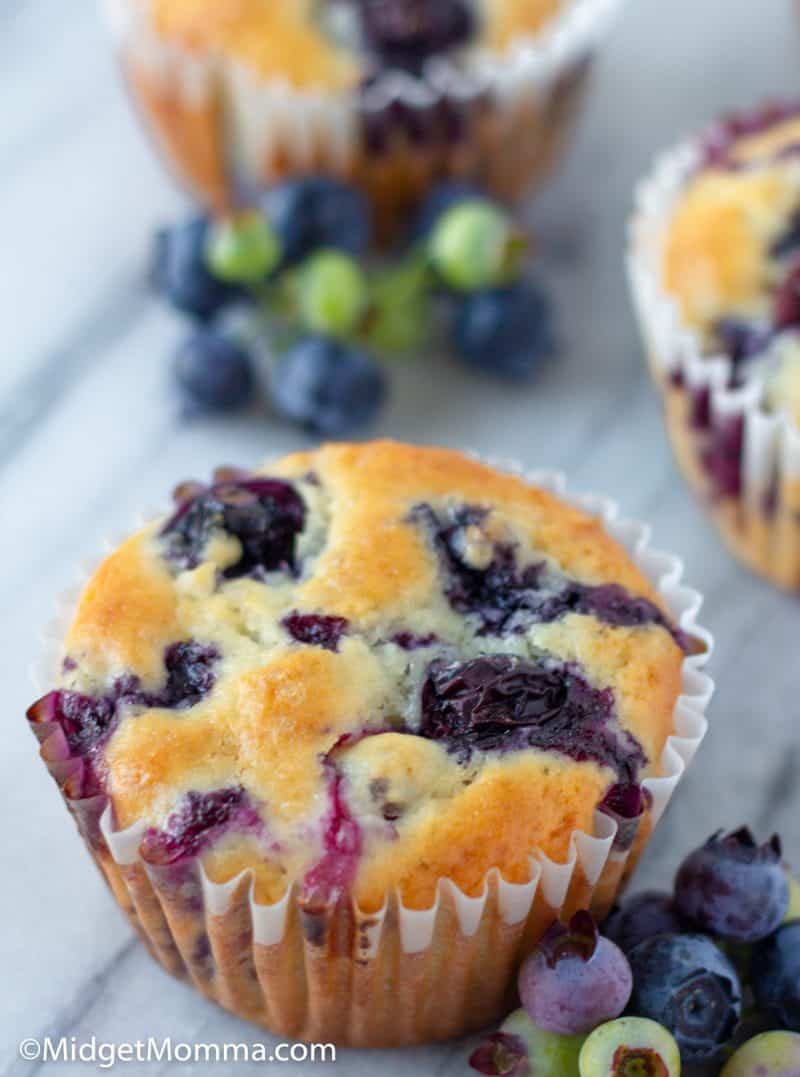 Greek Yogurt Blueberry Muffins are super moist blueberry muffins are made healthier by using greek yogurt! These delicious homemade blueberry muffins are golden brown on top, moist and fluffy in the middle and full of blueberries!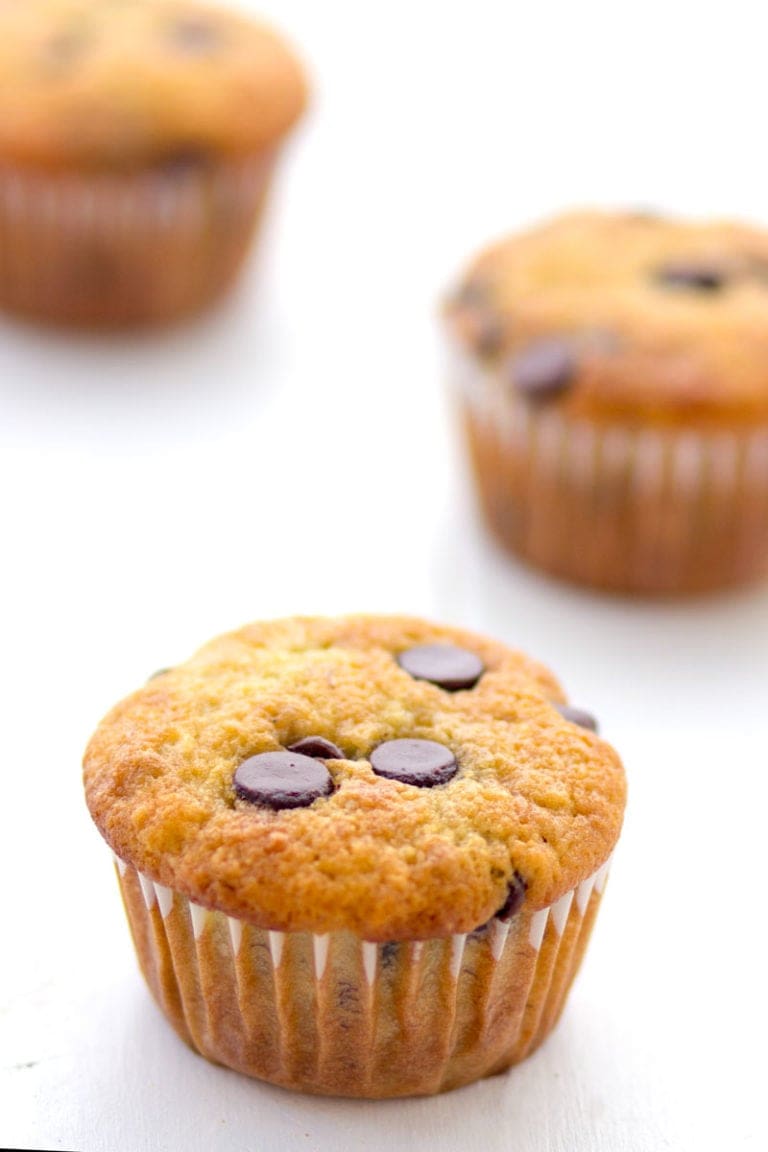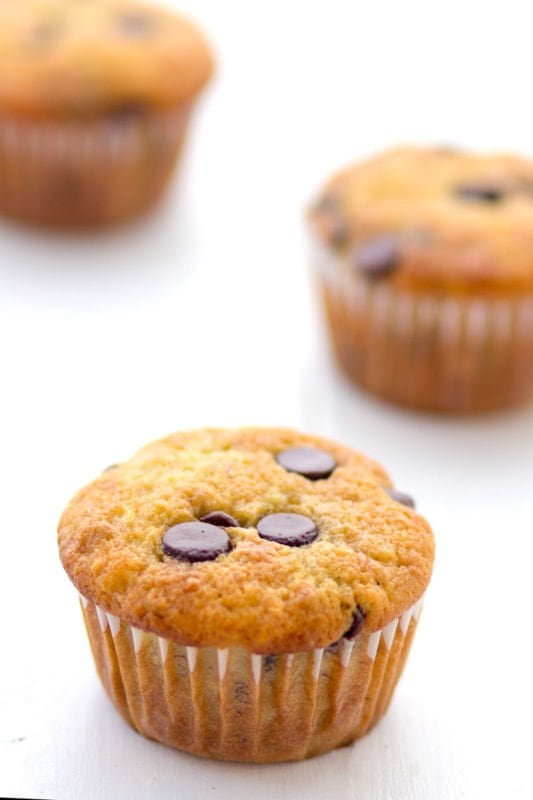 If you are looking for a sweet but healthier breakfast then Banana Chocolate Chip Muffins are the perfect ones to make! With the perfect balance of chocolate and bananas these banana chocolate chip muffins are amazing! These muffins are moist and delicious!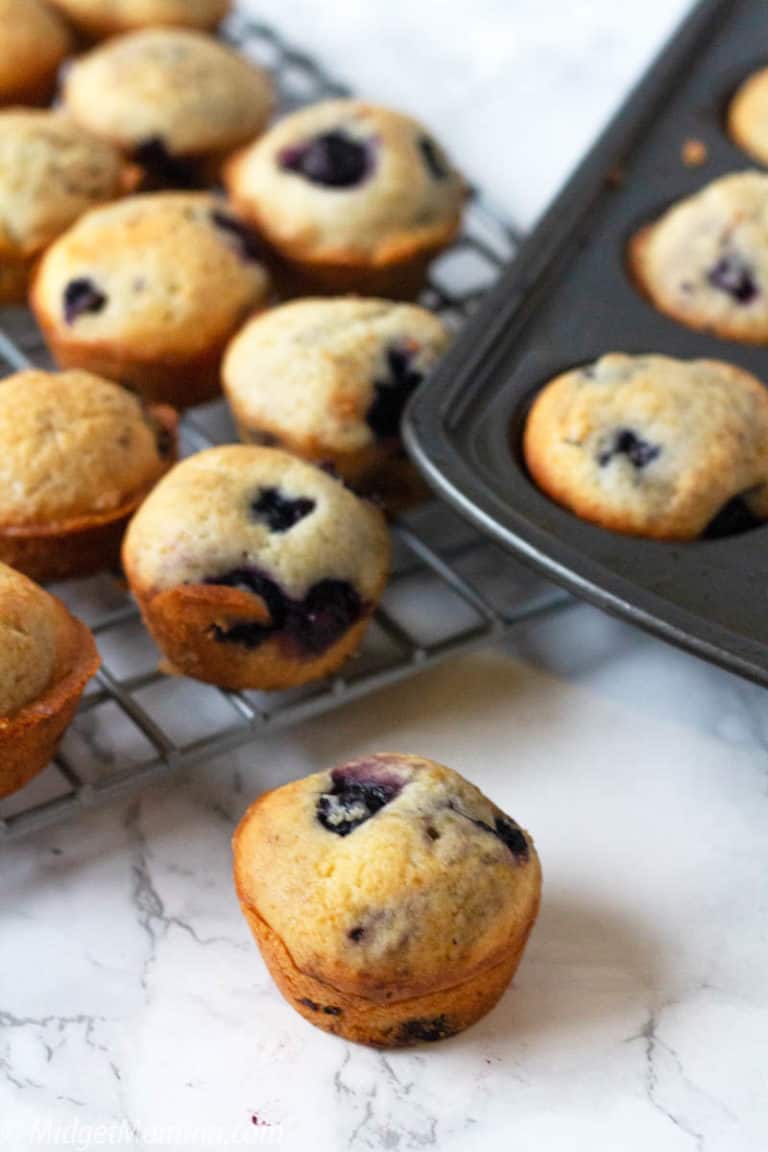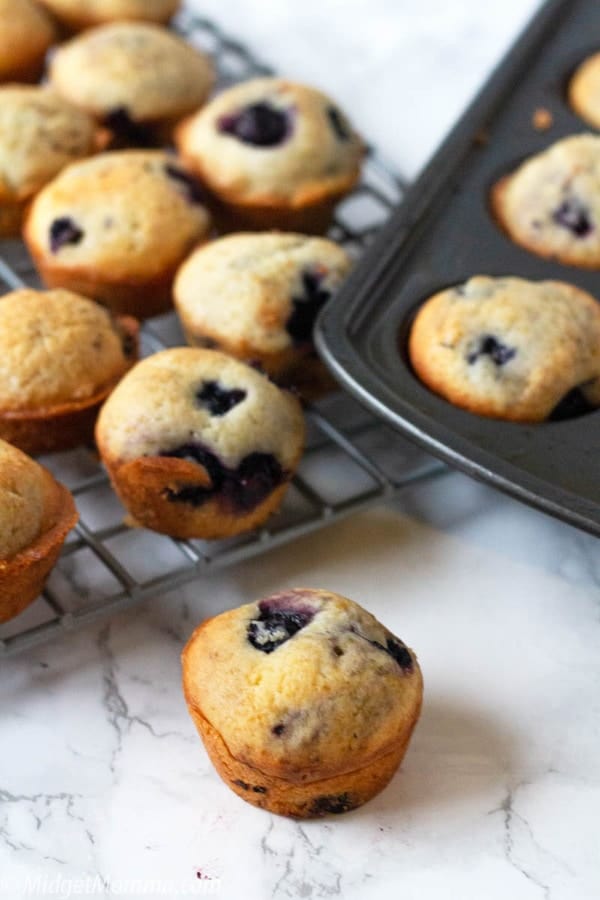 These moist & delicious mini blueberry muffins are perfect for breakfast, snack and packing in the kids lunchboxes! These mini blueberry muffins are moist, tasty and have the perfect blueberry proportions!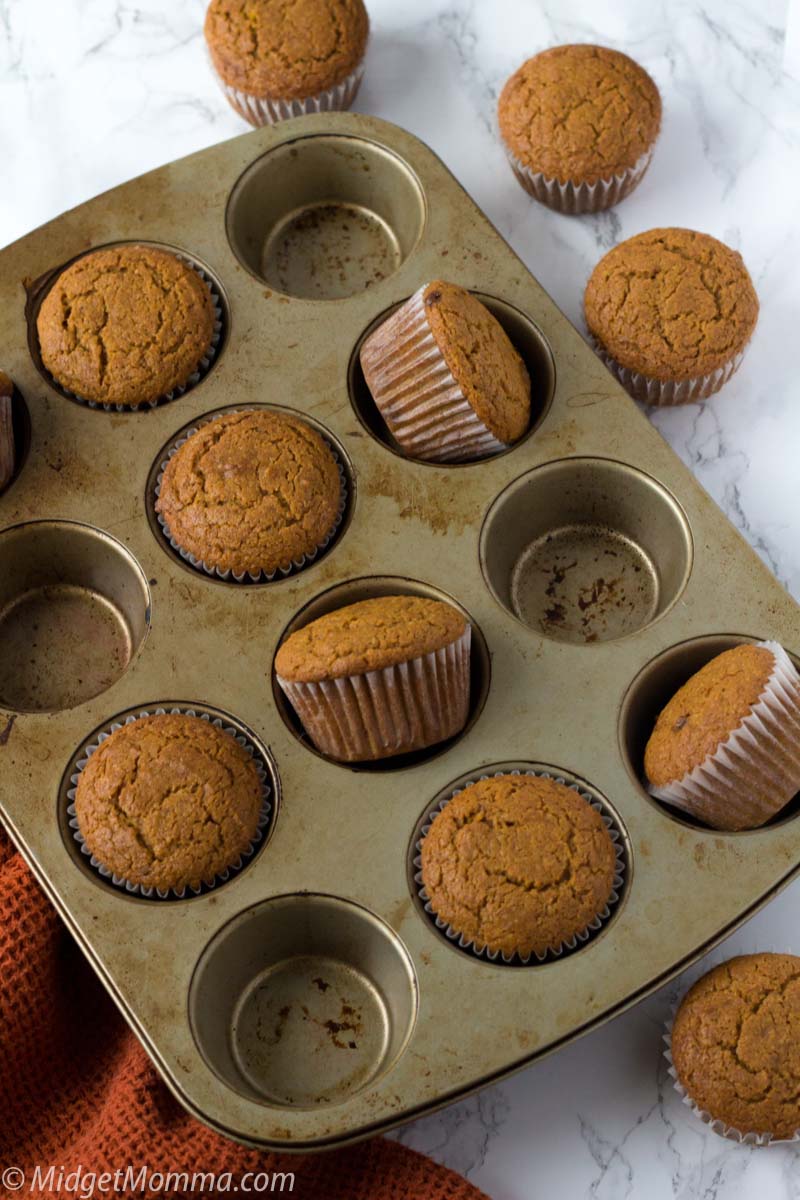 These Easy Moist Whole Wheat Pumpkin Muffins are moist, delicious and make the perfect breakfast, lunch or snack! These pumpkin muffins made with whole wheat flour are one of the moistest muffins I have ever had!
Banana Carrot Muffins might sound like an odd combination but its like combining banana muffins and a carrot cake! Kids will love these muffins.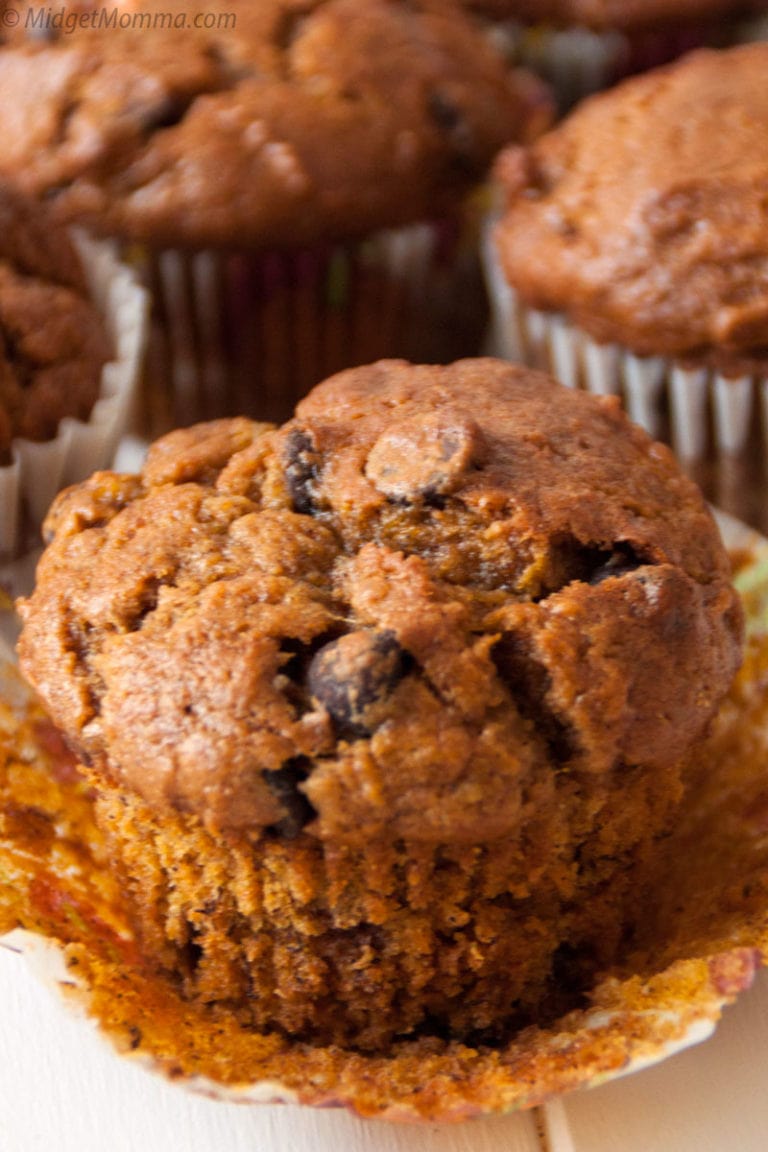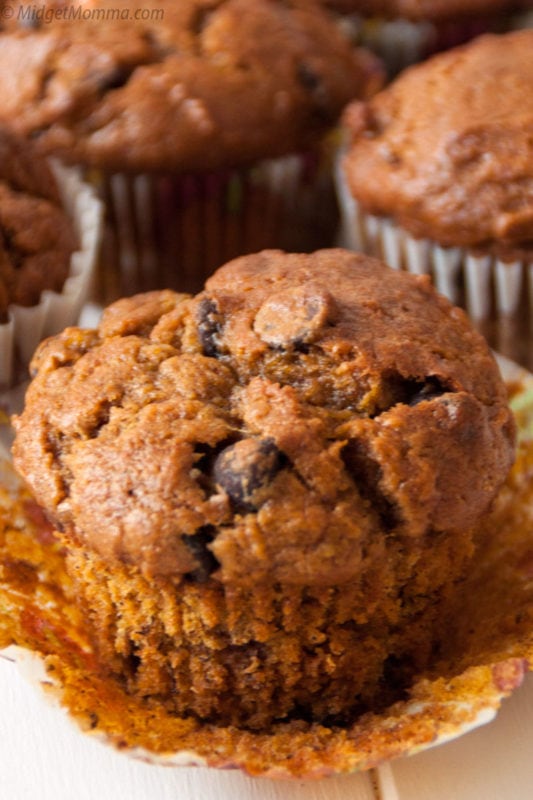 Loaded with banana, pumpkin, and chocolate chips these Pumpkin Banana Chocolate chip muffins make a fantastic breakfast or snack!
Baking Supplies
Love to bake? Here are some of our favorite tools to make it easier!