Today I had such a great day I was able to go apple picking with my lovely family. We picked 20 pound of my favorite apples! I wanted to save most of them to just eat because I love them so much. Well my daughter had the great trying to carry the bag apples around the house and she bruised a bunch of them. I knew that apple butter would be great way to use up the bruised apples. This is my favorite recipe for crockpot apple butter.
Crock Pot Apple Butter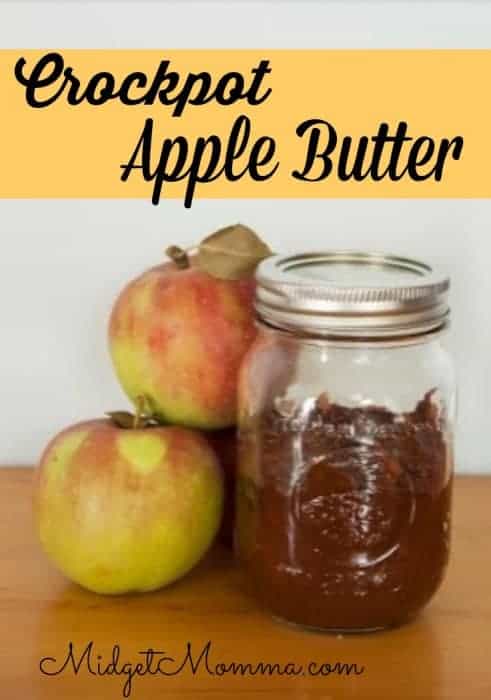 Crock Pot Apple Butter Ingredients
8 cups of apples
1/4 cup sugar
2 teaspoon cinnamon
1/2 teaspoon cloves
1/4 teaspoon nutmeg
Crock Pot Apple Butter Directions
Peel, core and slice your apples. Place them in the crock pot with the sugar and cook on low for 3-4 hours, stirring about every hour. Add the spices in with the apples. Continue cooking for another 8 hours or so with the lid slightly ajar to allow moisture to escape. Stir every hour or two until you reach the desired thickness.
Join the newsletter
Subscribe to get our latest content by email.
This post may contain affiliate links. Please read my disclosure policy here