Christmas time is here and that means time to decorate! You are going to have so much fun making this DIY Christmas Tree Playset! This Felt Christmas Tree serves two uses, it is a hands on playset for the kids and it is a decoration. It is a win win, because we all know kids want to touch the decorations. 🙂
It is so easy to make this DIY Christmas Tree Playset and the kids will love it. You can have them help you make it too and then have them play with it.It is similar to a felt board and the kids can put the ornaments on and off as they please!  You can buy felt Christmas Trees, however I have found it is a lot cheaper to make your own then to buy one. You can grab a spool of felt on amazon here, which is what you want. You do not want the little felt squares that you find at the craft store.
You can get as creative as you would like making all the ornaments and presents. For some of the presents I even went with a Mickey Mouse theme. It was a subtle thing but my daughter noticed it instantly when she saw the colors all characters.
Make sure you also check out these 16 Kids Christmas Crafts for more Christmas Fun ideas!
DIY Christmas Tree Playset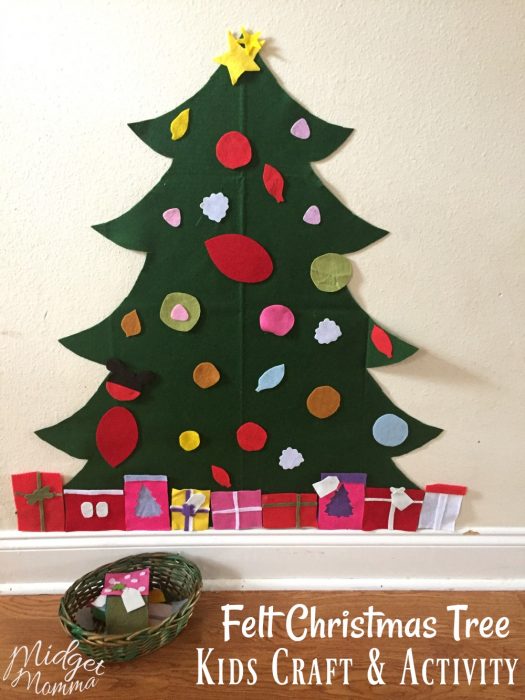 Christmas Tree Decorating Kids Activity Supplies
One large sheet of green felt
A mix variety of small sheets of different colored felt
Fabric glue
Scissors
Double sided 3m tape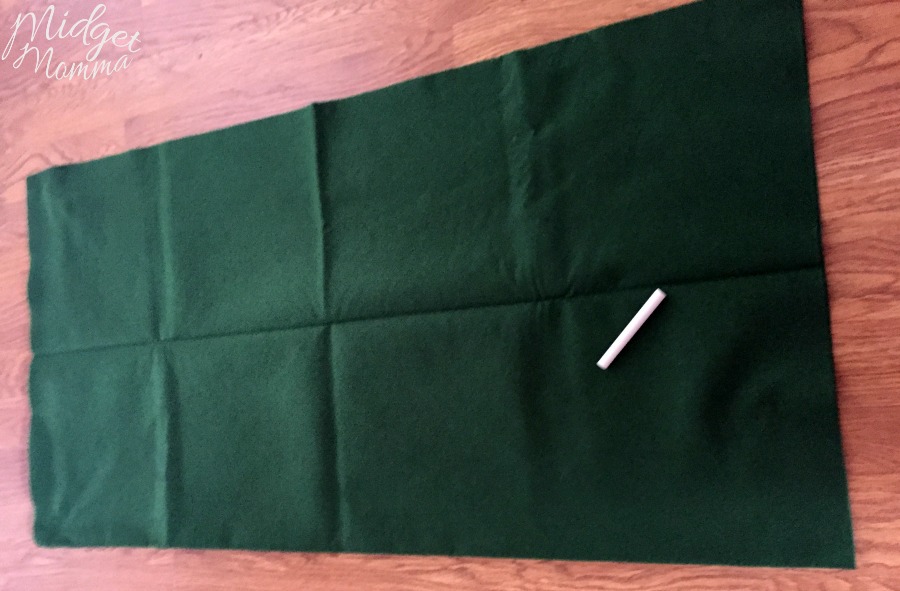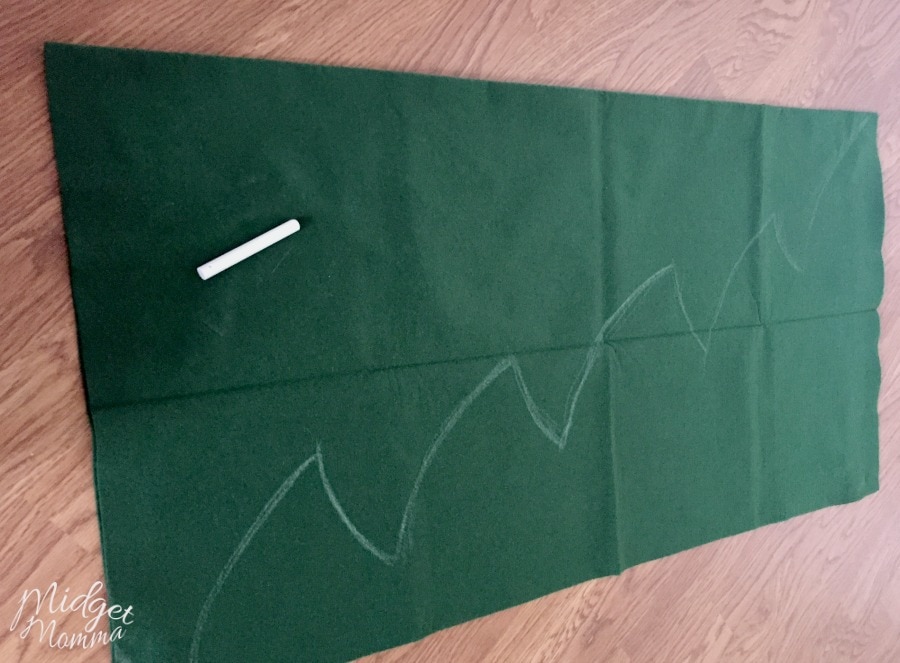 DIY Christmas Tree Playset Directions
Fold your felt in half with-wise, using your chalk draw out half of a Christmas tree along side of the fold of the felt. You will end up with half the Christmas tree but once you cut it out it will open up into a full tree.
Take your scissors and cut along your chalk line. Unfold the sheet to revival the full tree.
With your different colored felt cut out circles, rectangle, squares and different embellishments for the shapes. You also need to cut out a yellow star for the top of your tree.
Using your fabric glue glue your different embellishments to your shapes. Allow them to dry completely.
Take your double-sided tape and place it on the back of the Christmas tree and stick it to your wall.
Place all of your ornaments and present into a basket next to the Christmas tree and allow your child to stick the ornaments and presents to the tree.
This post may contain affiliate links. Please read my disclosure policy here