Easter is such a fun holiday. I love that it is semi low key but I can still have fun making the day special for my kids. I love coming up with fun Easter Basket Ideas For Kids.  My kids seem to love them each year too, so it is a win-win! This year we will be doing Umbrella Easter baskets!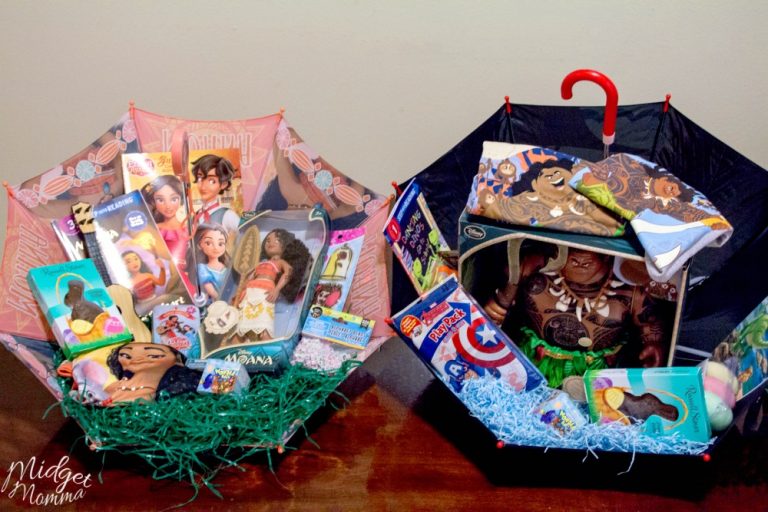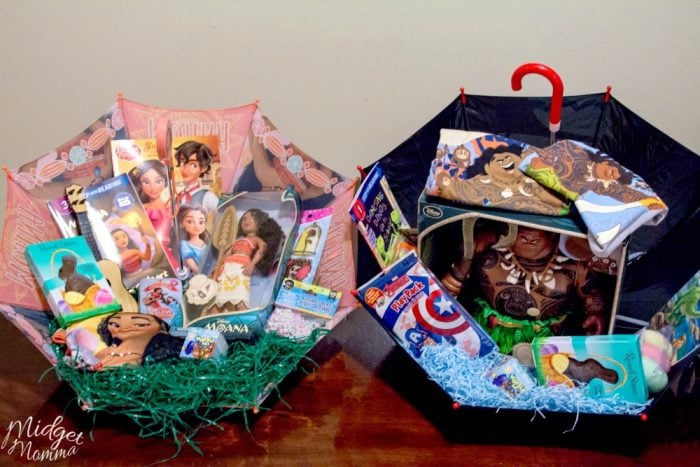 Use an Umbrella Instead of an Easter Basket
Now you can go the typical Easter Baskets or you can spice up the Easter Basket by using an umbrella to hold all of the Easter goodies instead! I think it is a lot more fun to change things up from time to time and this year changing up how we are doing the kid's Easter Baskets is something I am excited for.
They all need umbrellas. I am a horrible mom who for some reason in all the years of being a mom has neglected getting my kids umbrellas. I thought that it was the perfect time to get them one and that it would be the perfect Easter Basket gift idea! It also frees up their actual Easter Baskets for the egg hunt we do, instead of them pouring out all of their Easter Basket goodies on my kitchen table when it is time for the egg hunt.
Easter Recipes
There is not much difference with this fun Kids Easter Basket idea than using a regular Easter basket. You are just using the umbrella to hold all the Easter Basket gifts instead of your typical Easter Basket.
Once you have all of your Easter basket gifts, just pop open the umbrella, lay Easter grass on the bottom and stick the Easter Basket gifts on top.
This is also a great way for those of us who may go over the top when it comes to shopping, that just about everything will fit. I don't know about you but I tend to run into the issue where not everything fits in the Easter Basket. Then Tom thinks I am insane and overbought when really the baskets are just tiny. 😉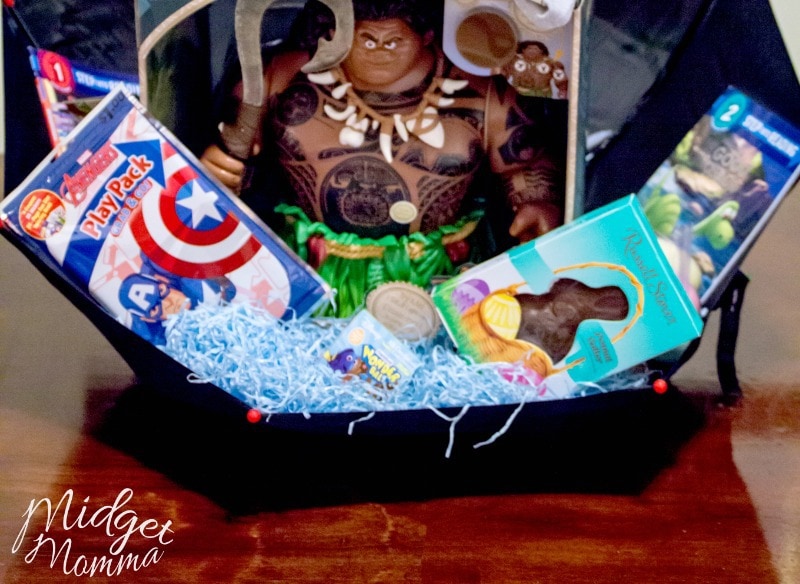 Easter Basket Idea for Kids
ShopDisney has a nice selection of kids umbrellas, I found everything from Frozen to Spider-man! If you are not sure of the style you are looking for, Amazon also has a Huge Selection of options. It also makes sense to use this time to double-dip, get the kid's rain boots to match their umbrella! You are getting something they are going to need and making it a fun Easter gift at the same time!
I also tend to make themed Easter Baskets for my kids. Everything in the Easter Basket is the same theme, or similar. So if you have a kiddo who loves Disney get a Disney umbrella with their favorite character. Then fill it with Disney items that are of their favorite Disney Characters.
If you are stick on what to put in your kid's Easter baskets check out our list of 100 Non-Candy Easter Basket fillers for kids and teens! However here are a few of my favorite things to put in the kid's Easter baskets.
Easy Snack Recipes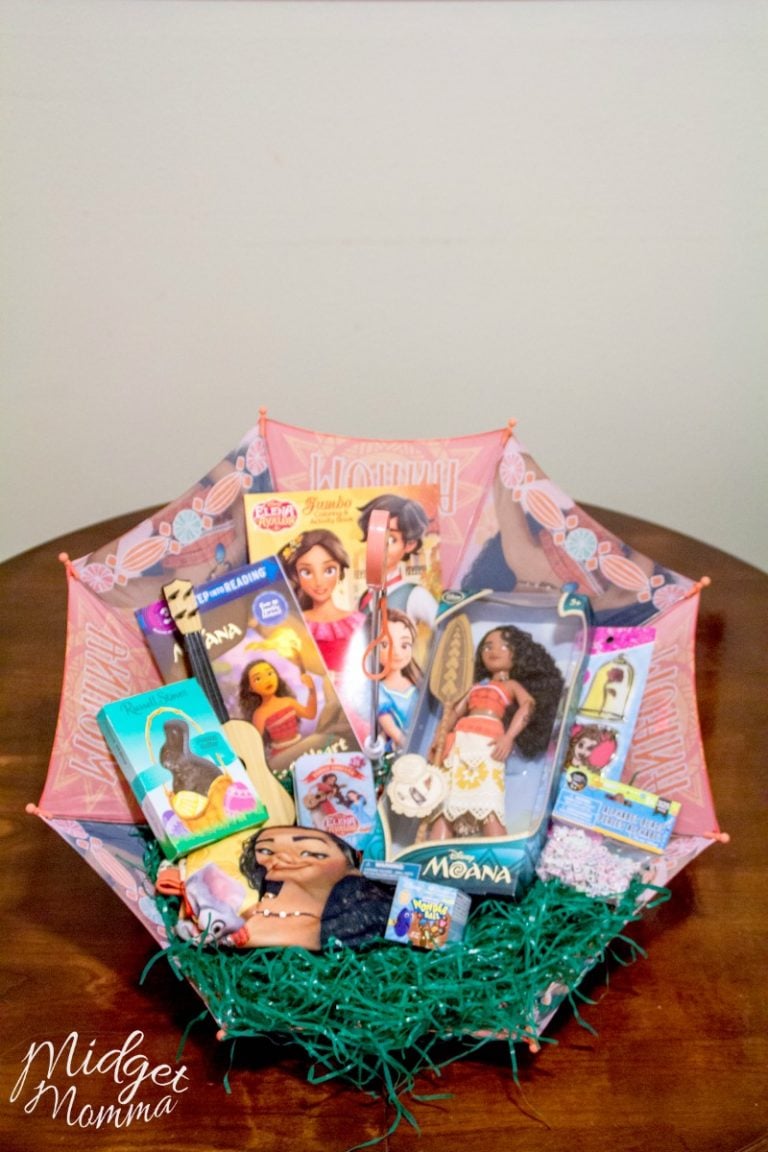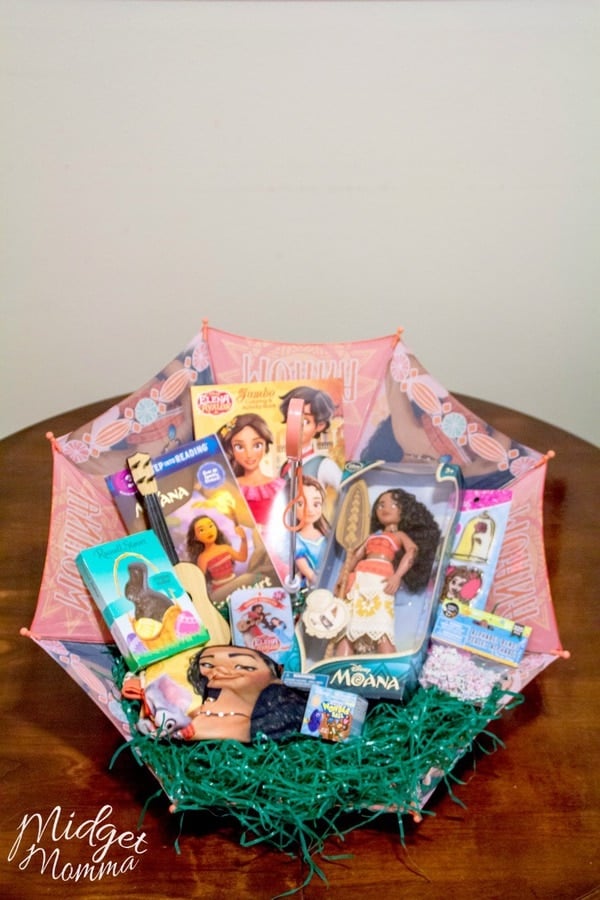 Easter Basket Ideas for Kids
Looking for Easter Recipes? Check these out!
Join the newsletter
Subscribe to get our latest recipes right in your inbox every time we post a new one!