Oreo flavoring is one of my favorite tastes to enjoy for a dessert. You can add Oreo to a vast amount of dessert recipes and it is guaranteed to be amazing! This Oreo Desserts recipe list will give you a look and experience into a great flavor if you haven't tried it already.
The Best Oreo Desserts
This Oreo Dessert is so good and very simple to make. There are so many Oreos you can choose from to enjoy with this recipe if you want to try out a new flavor. A simple switch of your favorite Oreo to make it your own. You are definitely gonna love this recipe.
What are the different types of Oreos?
There are many different varieties of Oreo flavors to try out. You can try Peanut Butter, Lemon, and Red Velvet as some of the most common. You may also find some crazy flavors like Funfetti, mint, or cinnamon roll if your lucky to carry them at your store or you can purchase them online.
Can I Change Flavors of Oreos?
You can absolutely change the flavors of your Oreos. There are many kinds to choose from and all will make the recipes delicious. So many flavors mean so many opportunities to make a great recipe.
Does this Oreo Dessert Need to Refrigerated?
This question on if it will need to be placed in the fridge depends on the ingredients you have in your recipe. Each recipe is different and will sometimes contain an ingredient like cream cheese for example that is perishable and needs to be put in the fridge. So, be sure to look into the recipe ingredients to check if you have perishable items that need to be stored in the fridge.
Oreo Dessert Recipes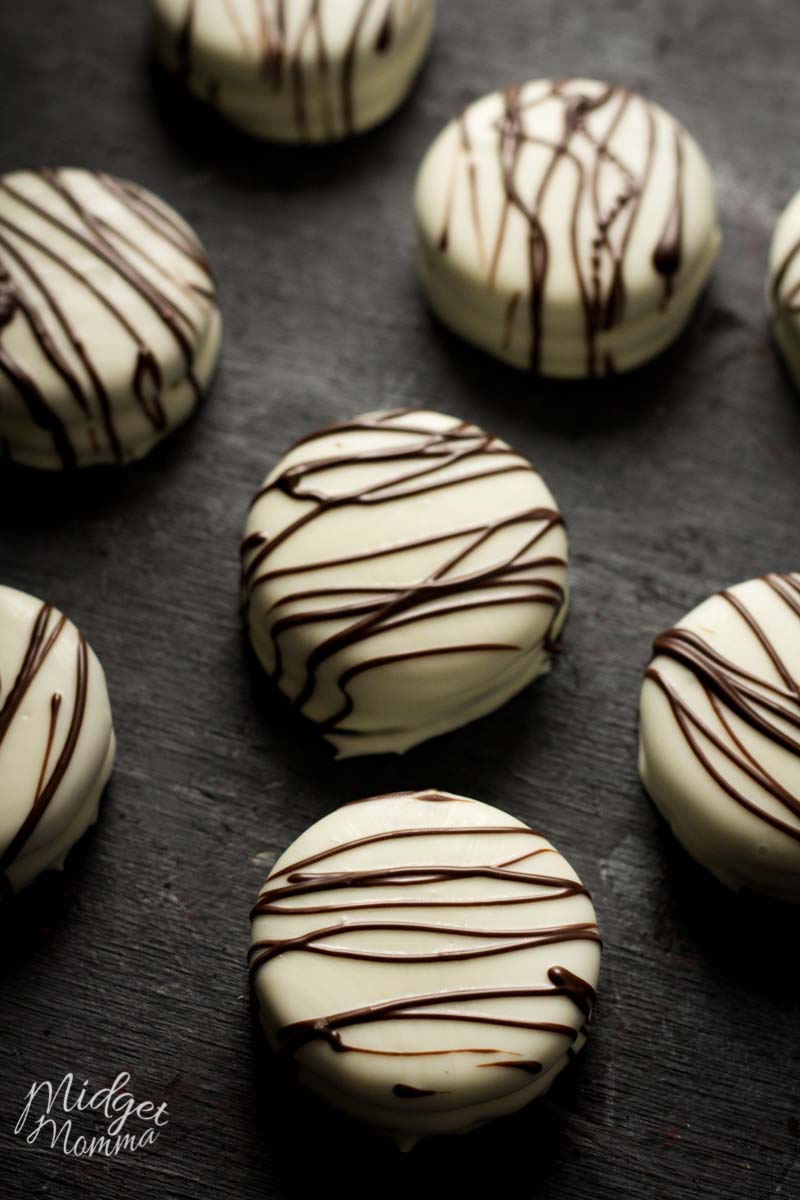 How to Make Chocolate Covered Oreos– Chocolate covered Oreos are one of the best sweet treats ever. These chocolate covered Oreos are an Oreo sandwich cookie, dipped in melted chocolate and then drizzled with more chocolate.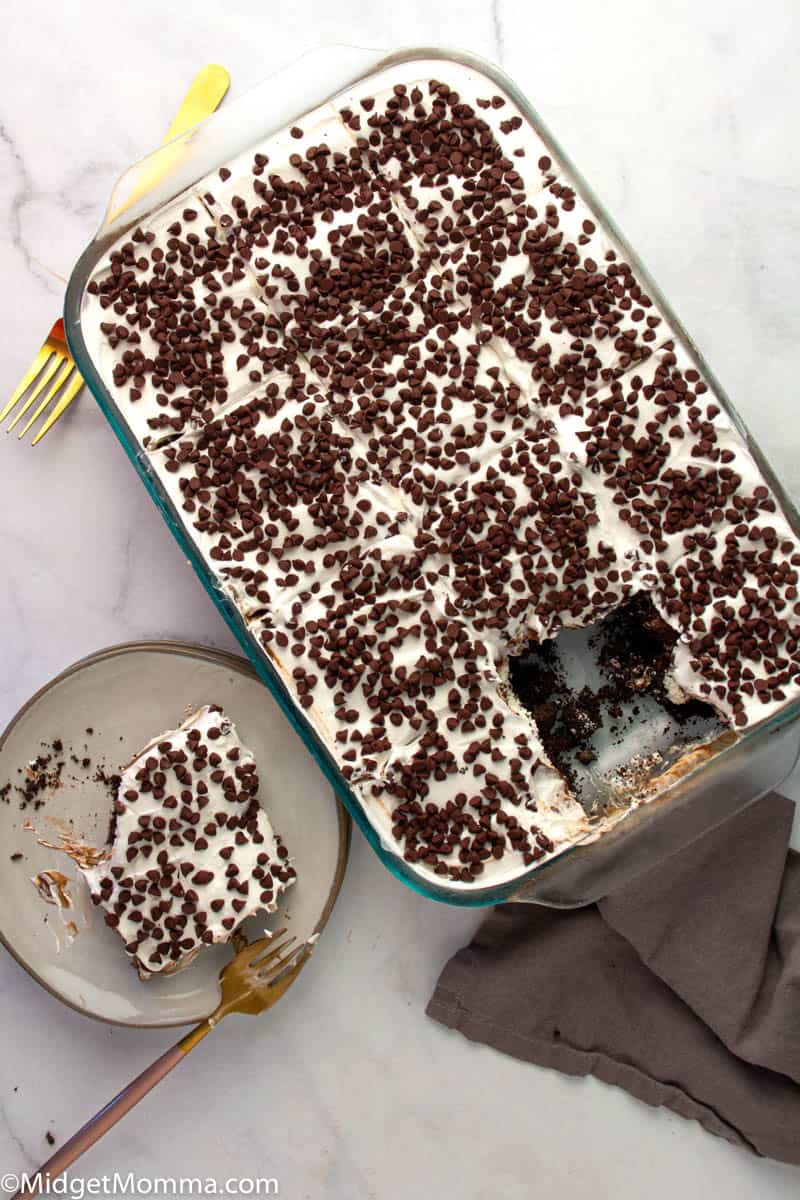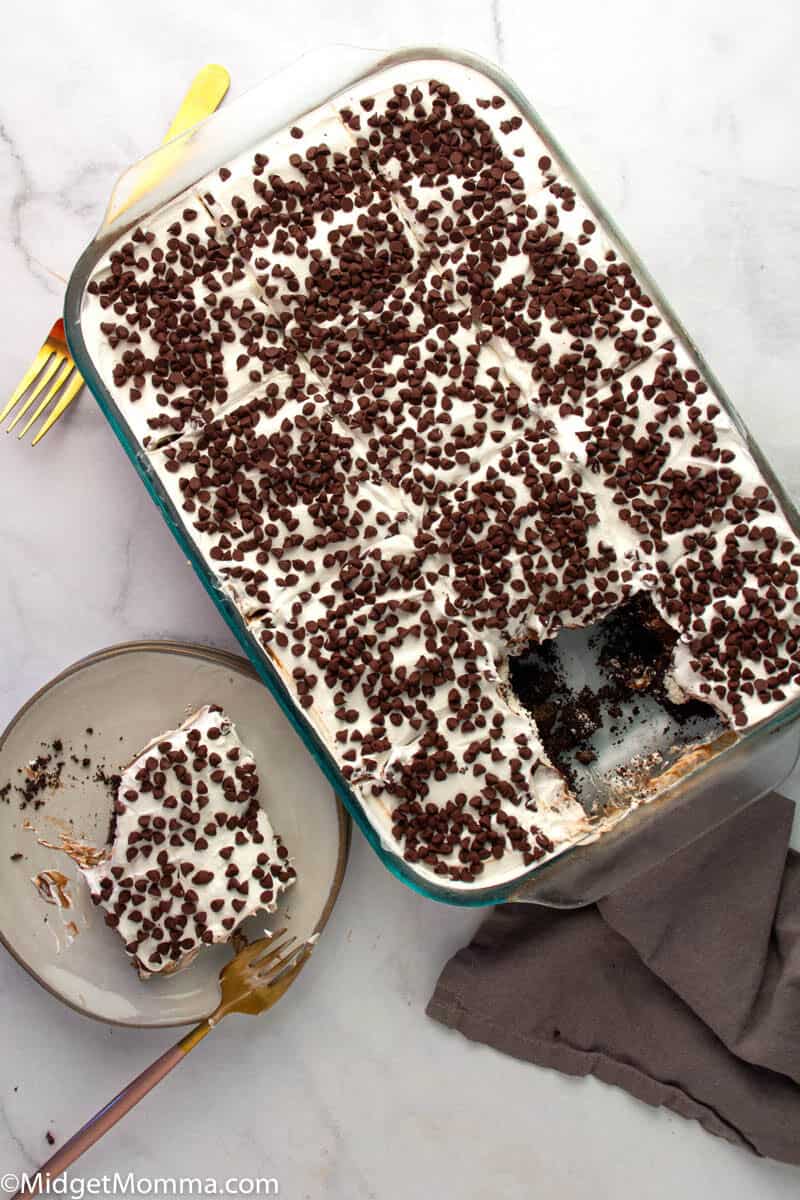 Chocolate Lasagna. This no bake chocolate lasagna recipe is the perfect summer dessert. Layers of Oreo cookies, fluffy cheesecake, chocolate pudding, and cool whip topped with chocolate chips.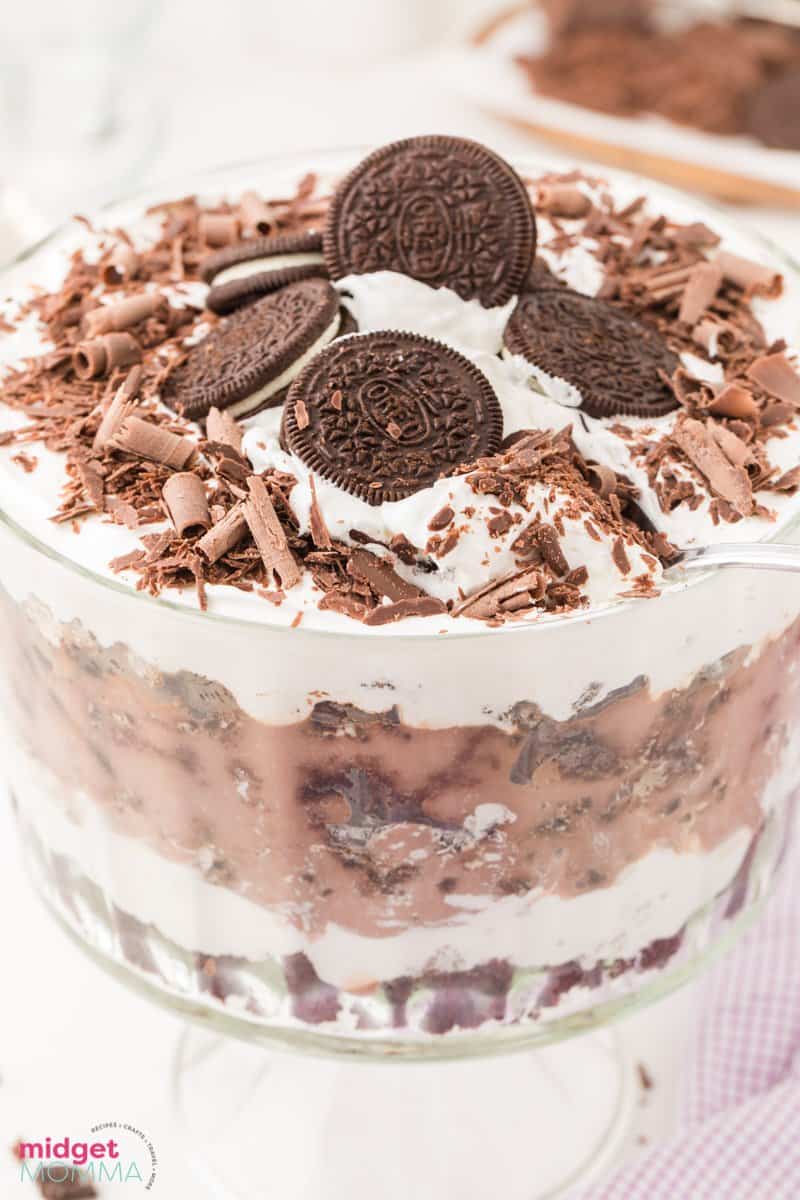 Chocolate Trifle. Chocolate trifle is an easy to make dessert that is perfect for the chocolate lover! Layers of chocolate cake, chocolate pudding, Oreo cookies and cool whip come together for the perfect chocolate dessert! If you are wanting a no-bake chocolate trifle we have that covered for you too, with some easy shortcuts!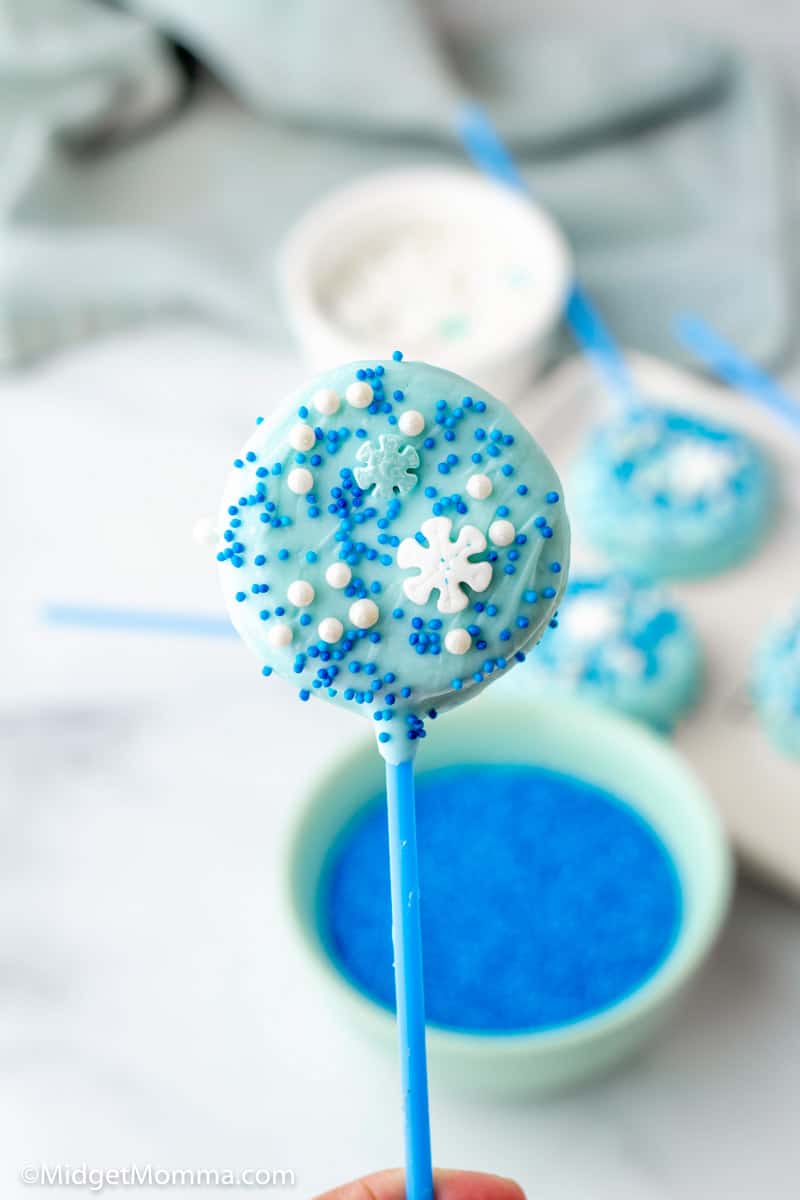 Disney Frozen Themed Oreos Cookie Pops – These Disney Frozen Themed Oreos Cookie Pops are perfect for any Disney Frozen movie fan. They are the perfect Frozen treat to make for a Frozen themed party.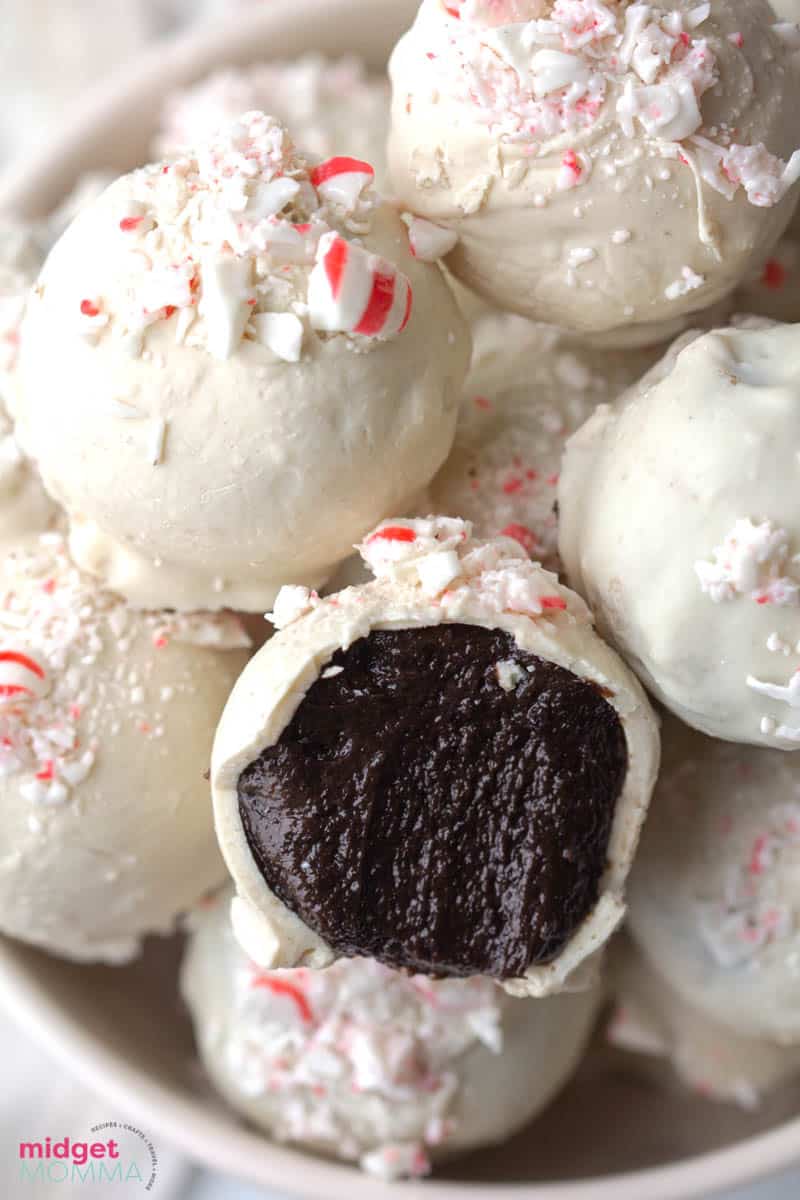 Peppermint Oreo Truffles Recipe – Peppermint Oreo Truffles, also known as Oreo balls are the perfect dessert. Chocolate Sandwich cookie mashed up with cream cheese, covered in decadent white chocolate and topped with crushed peppermints. These Oreo truffles are always the first dessert gone when I bring them to a party.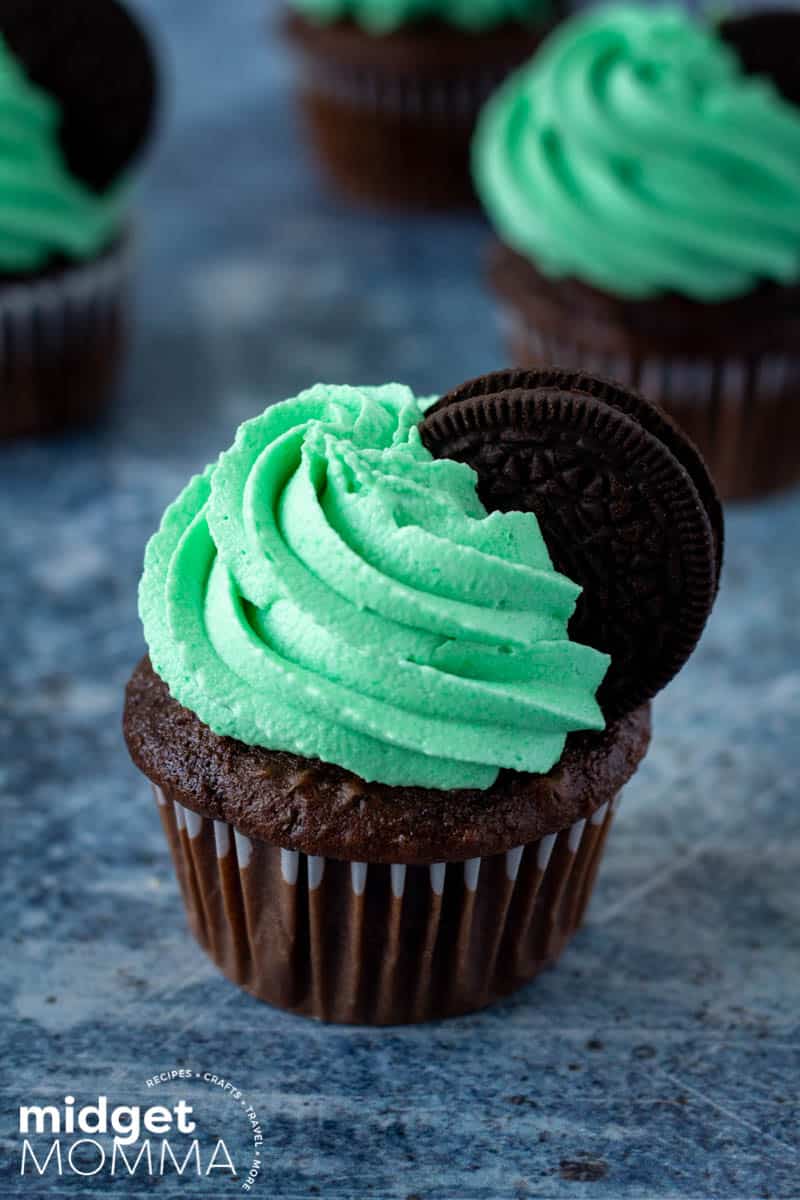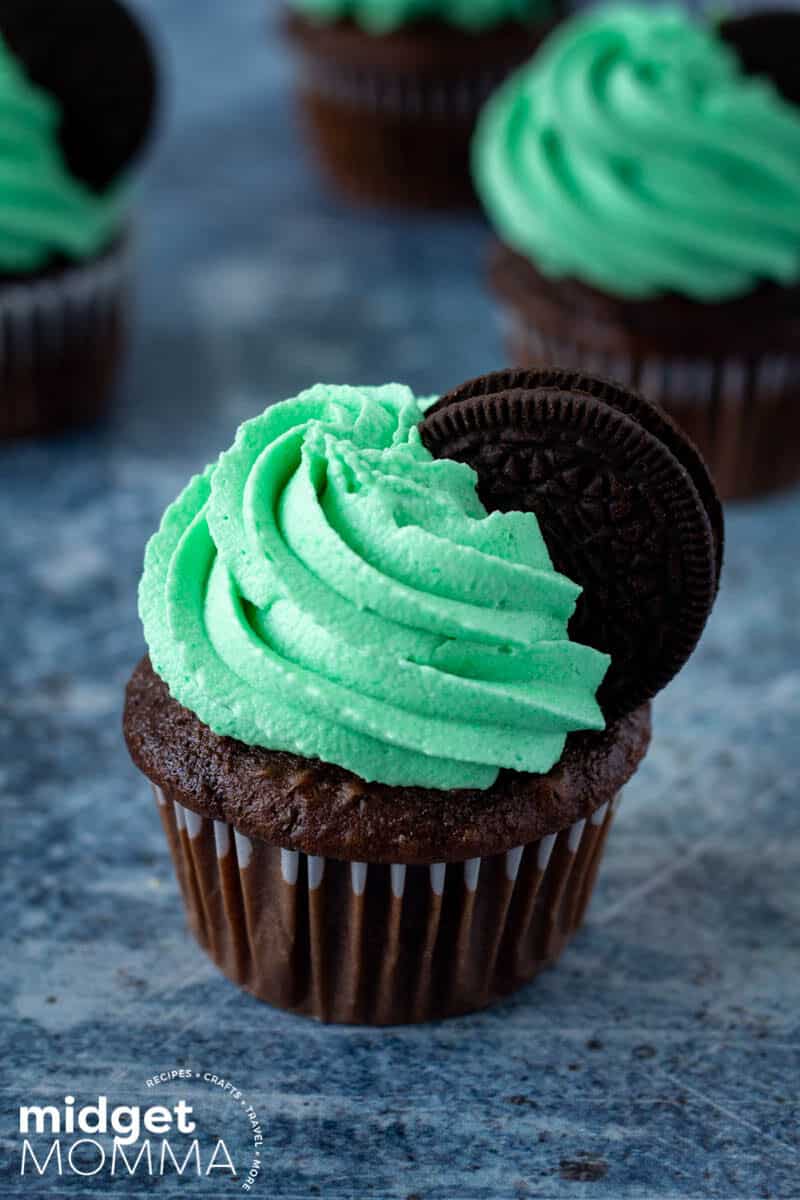 Mint Oreo Chocolate Cupcakes – Mint Oreo Chocolate Cupcakes. Fluffy chocolate cupcakes, filled with mint Oreo cookies, topped with a smooth and fluffy mint buttercream frosting. These cupcakes are the perfect combination of mint and chocolate.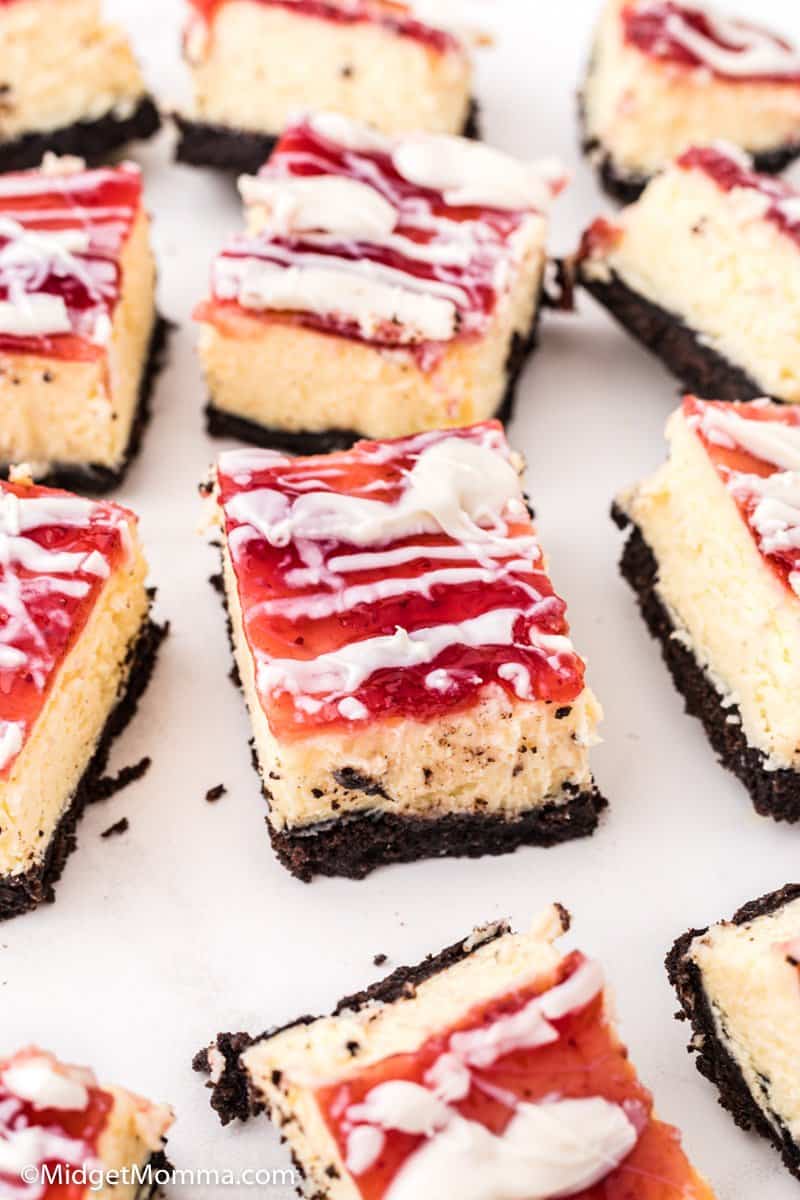 Strawberry Cheesecake Bars. With Oreos, white chocolate, cream cheese and strawberry jelly, these Strawberry White Chocolate Cheesecake Bars are an easy sweet treat that everyone will enjoy.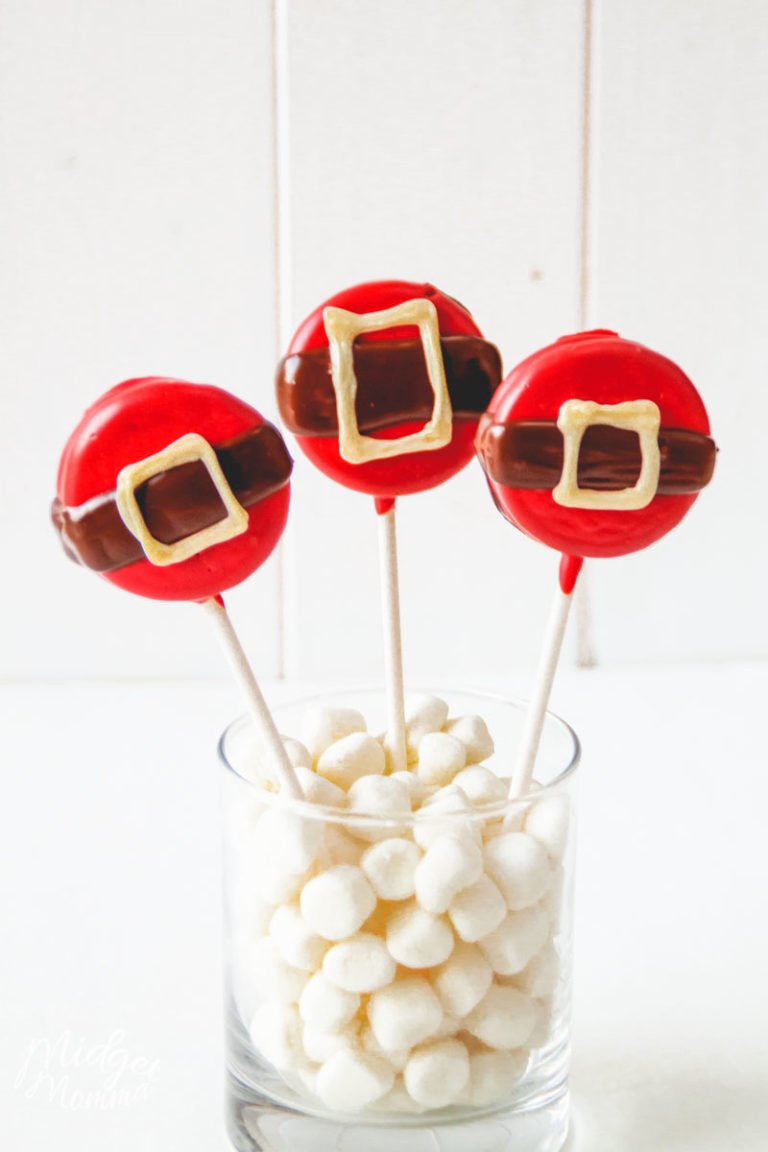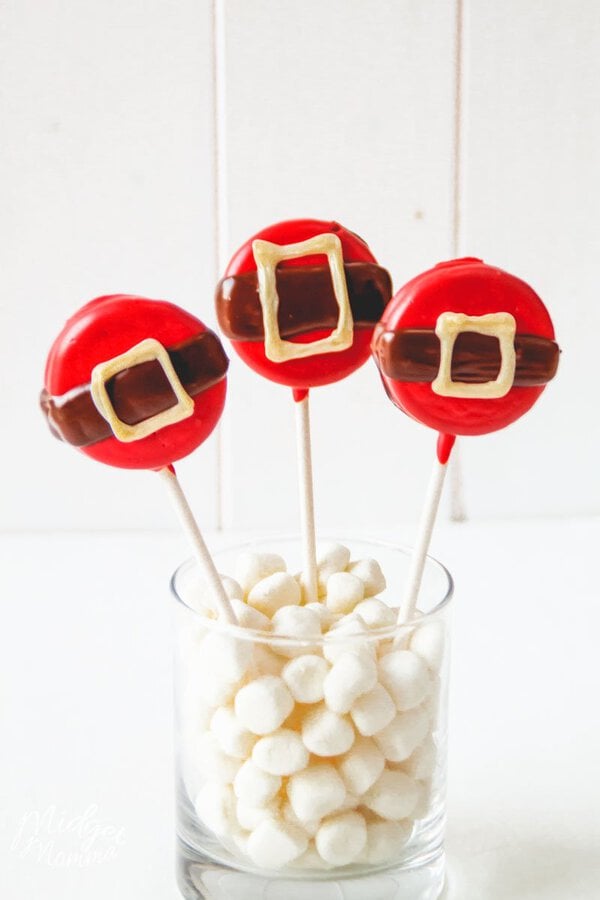 Santa Belly Christmas Oreo Pops – These Santa Belly Christmas Oreo Pops are super cute and really easy to make!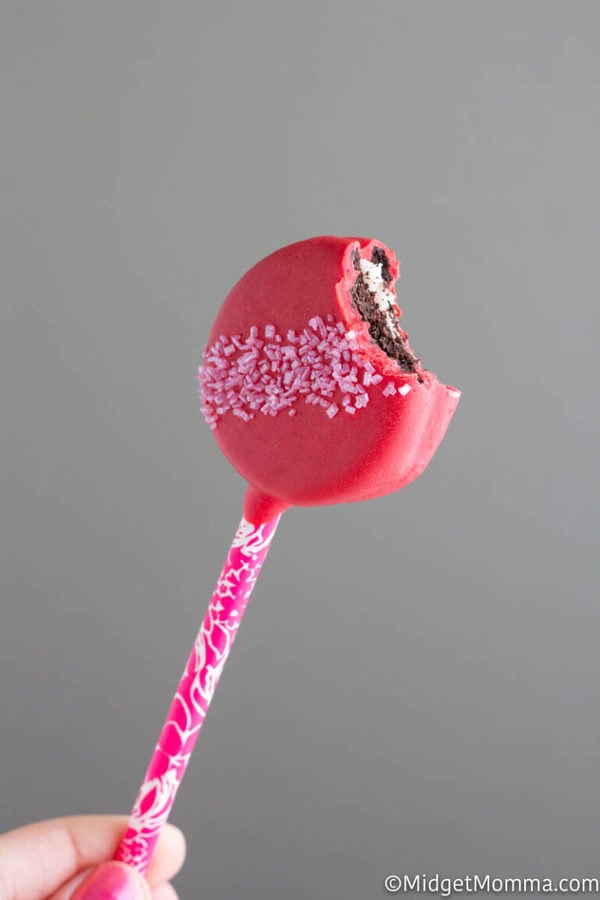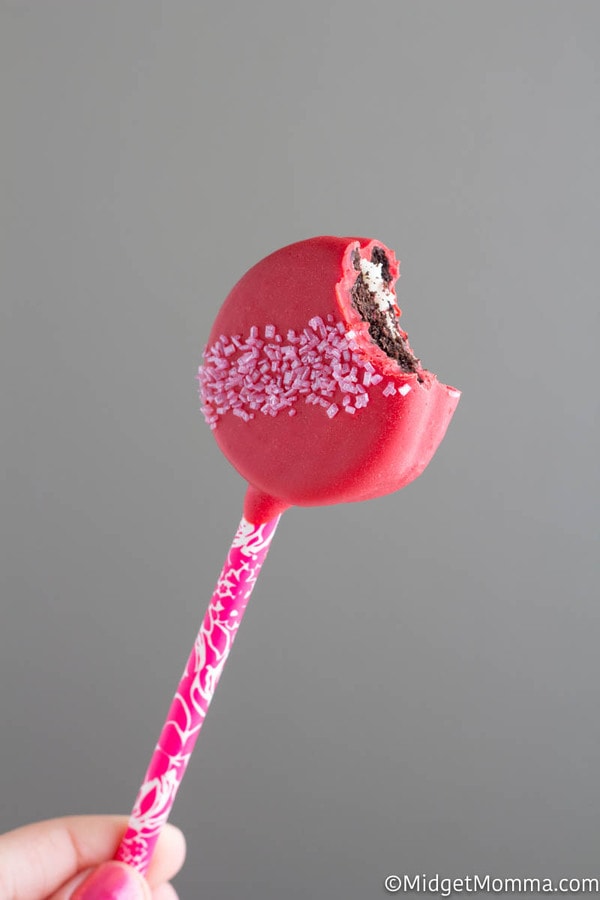 Valentine's Day Oreo Cookies Pops– Valentine's Day cookie Oreo pops are super easy to make and they look amazing! You can make them in to a Valentine's Day pop if you want to or as Valentine's Day chocolate Oreos, whichever one you prefer. Chocolate Valentine's Day Oreos are chocolate covered sandwich cookies decorated for Valentine's Day!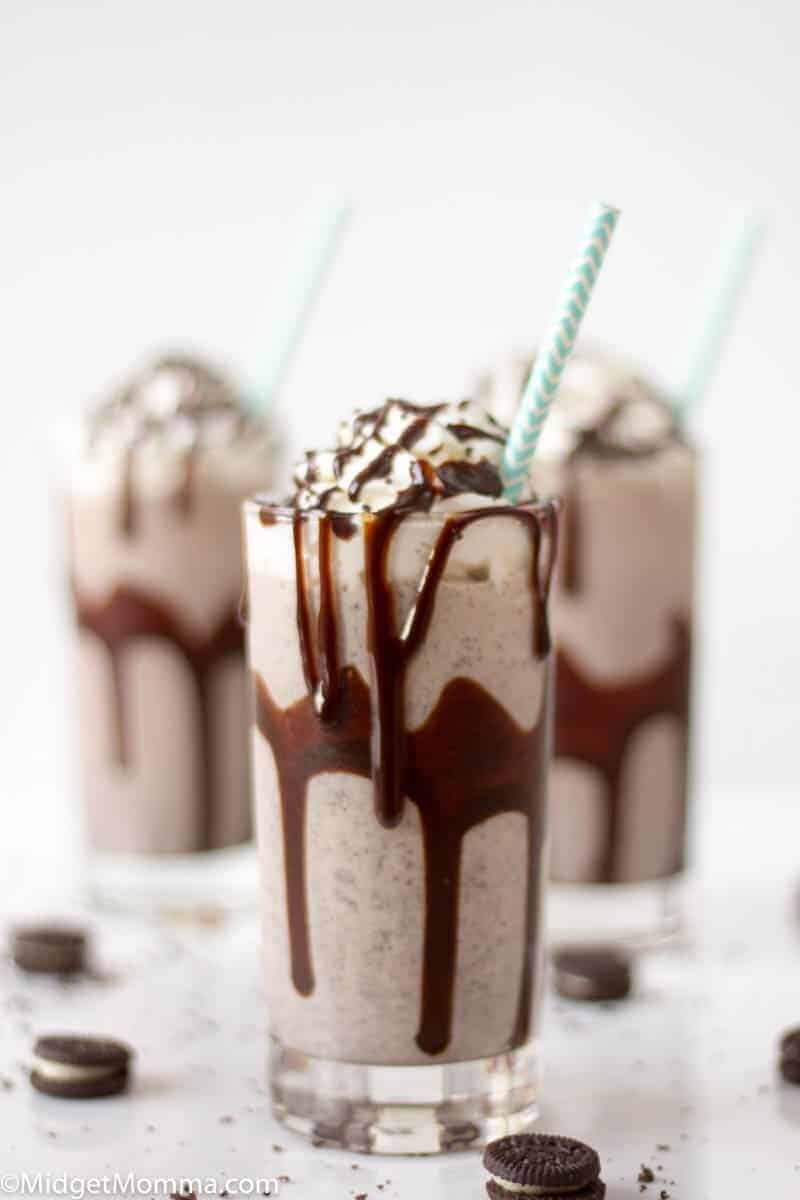 The Best Oreo Milkshake Recipe– Oreo Milkshakes! A super easy milkshake recipe that has just 3 main ingredients, milk, ice cream and Oreo cookies! You can customize this Oreo milkshake recipe by adding whipped cream and chocolate syrup for a milkshake the whole family will love!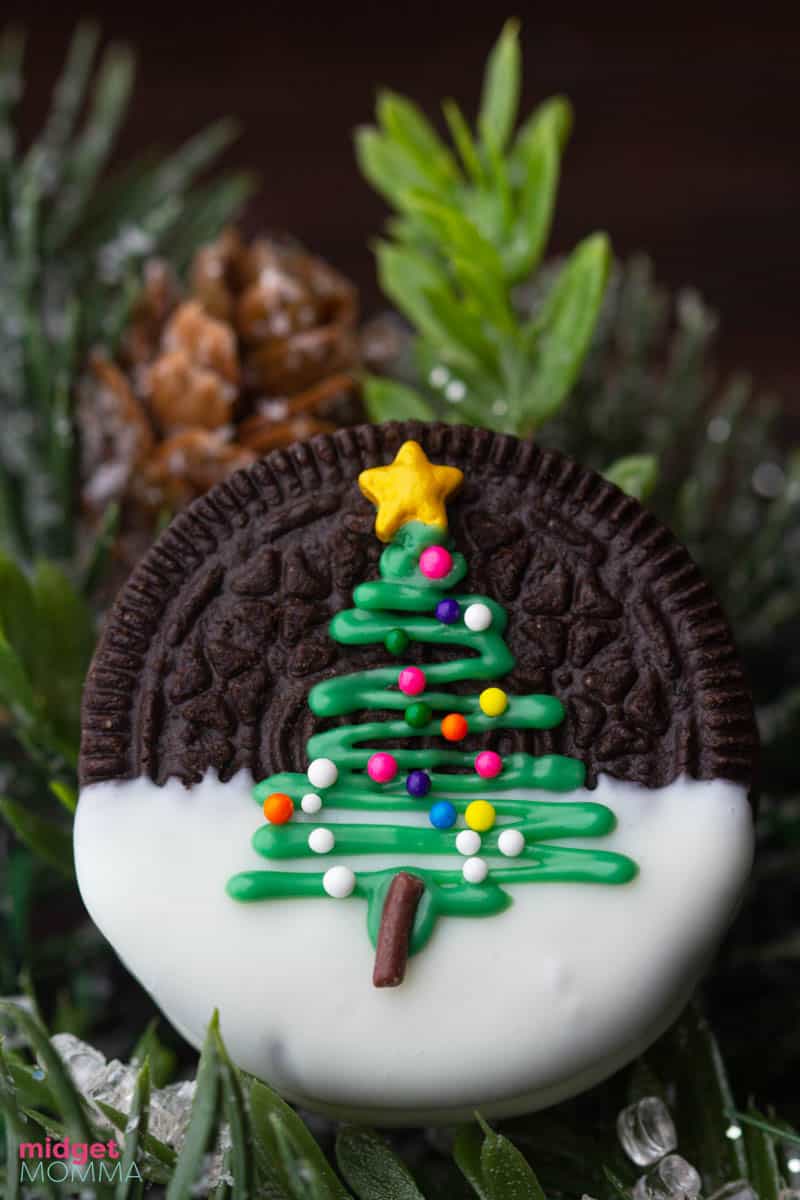 Christmas Tree Oreo Cookies– Christmas Tree Oreos are a simple Christmas cookie that looks beautiful on your cookie dessert tray! Using a mint Oreo cookie or your favorite Oreo cookie flavor you can make these simple, yet beautiful Christmas Oreos.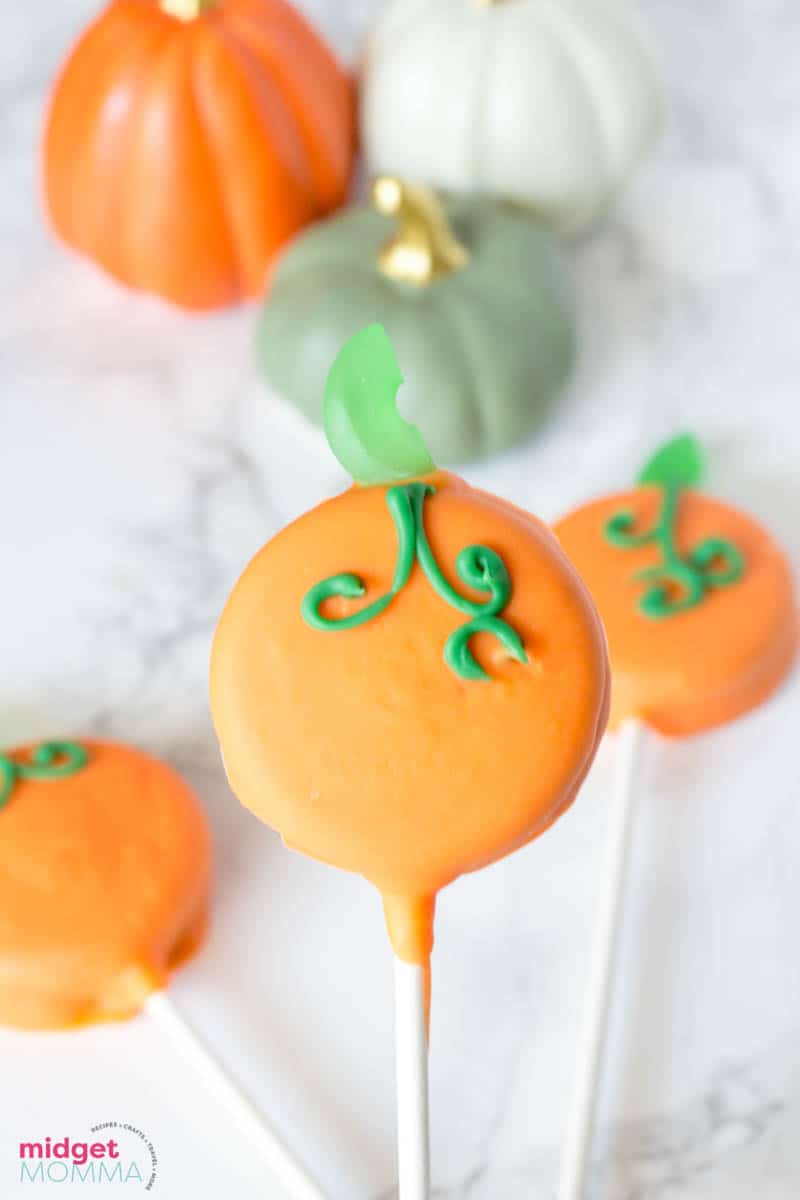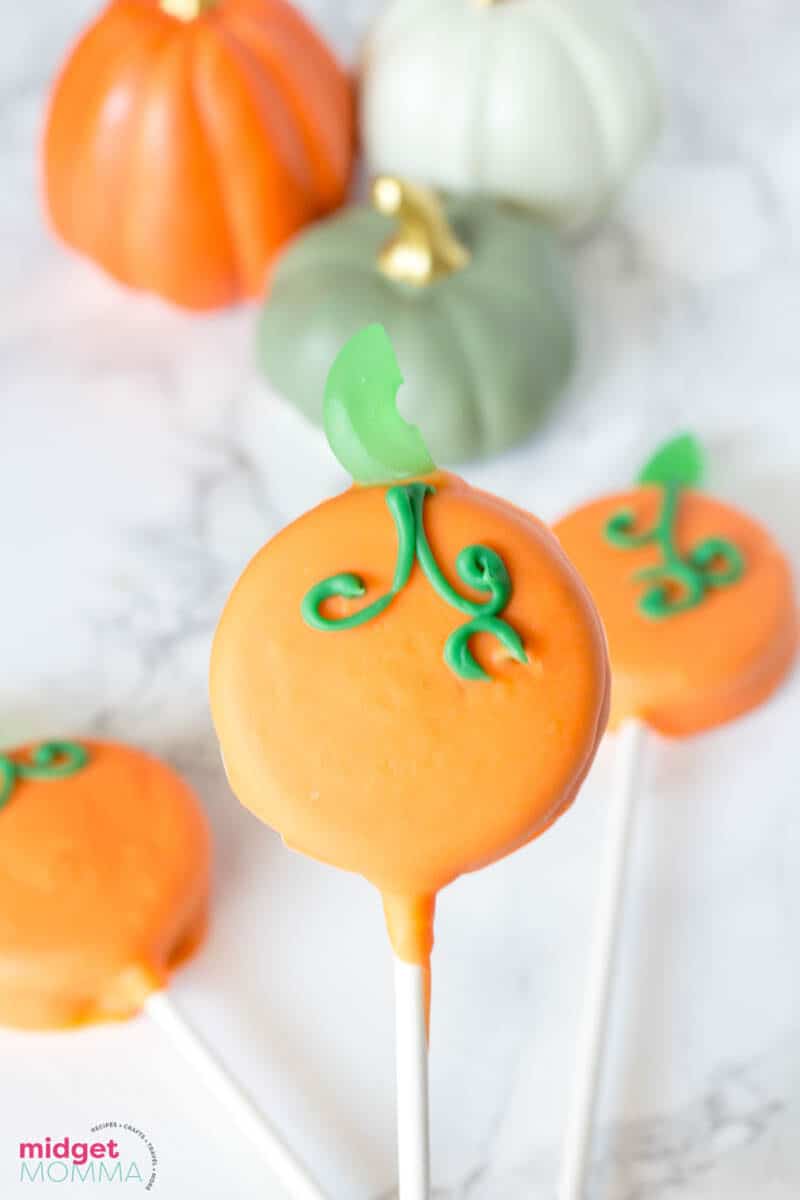 How to make Pumpkin Oreo Pops– Pumpkin Oreo Pops are a fun and easy chocolate covered Oreo cookie pop that is perfect Halloween or Thanksgiving. These are perfect for a fall party, Halloween or Thanksgiving dessert!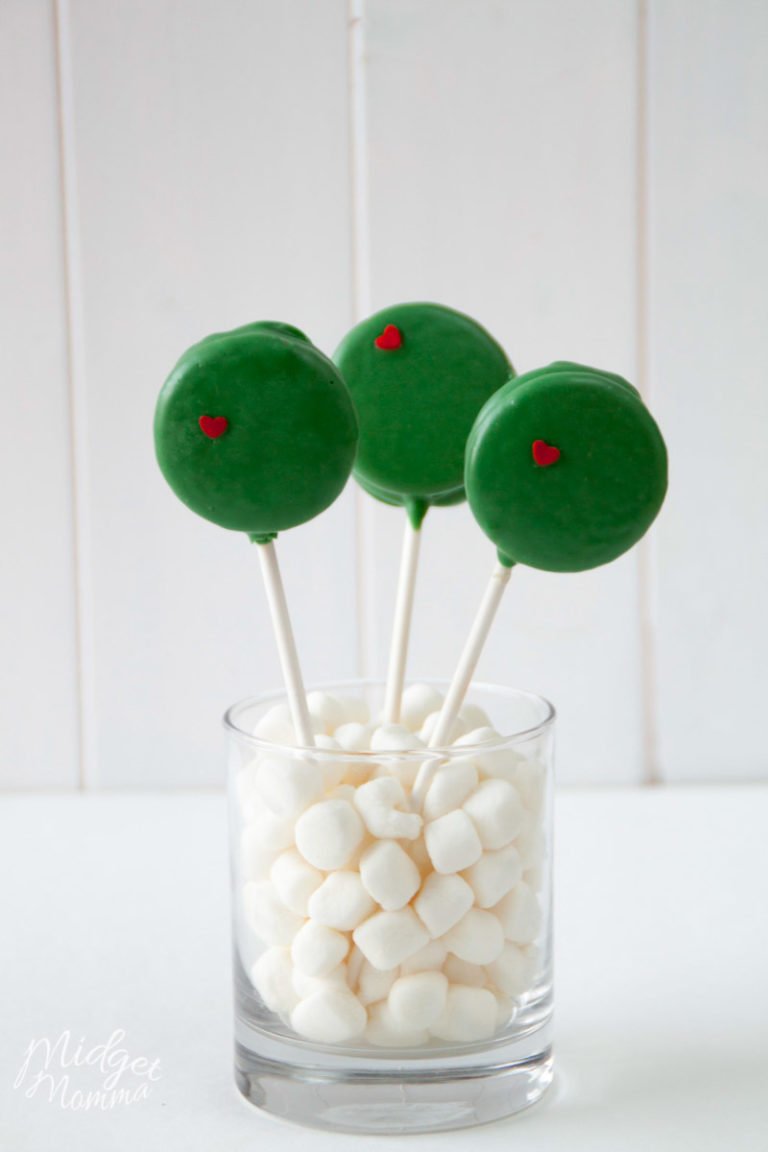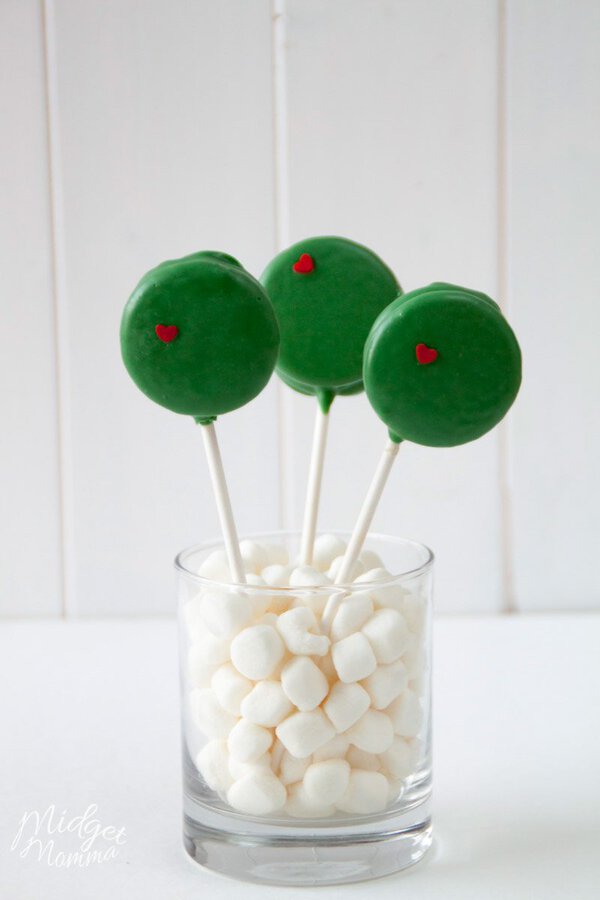 The Grinch's Heart Oreo Pops– If you are looking for super cute and super easy Grinch Cookies you are going to love these Grinch Cookies made with Oreos. Even better we have turned Grinch Cookiesinto Grinch Cookie pops!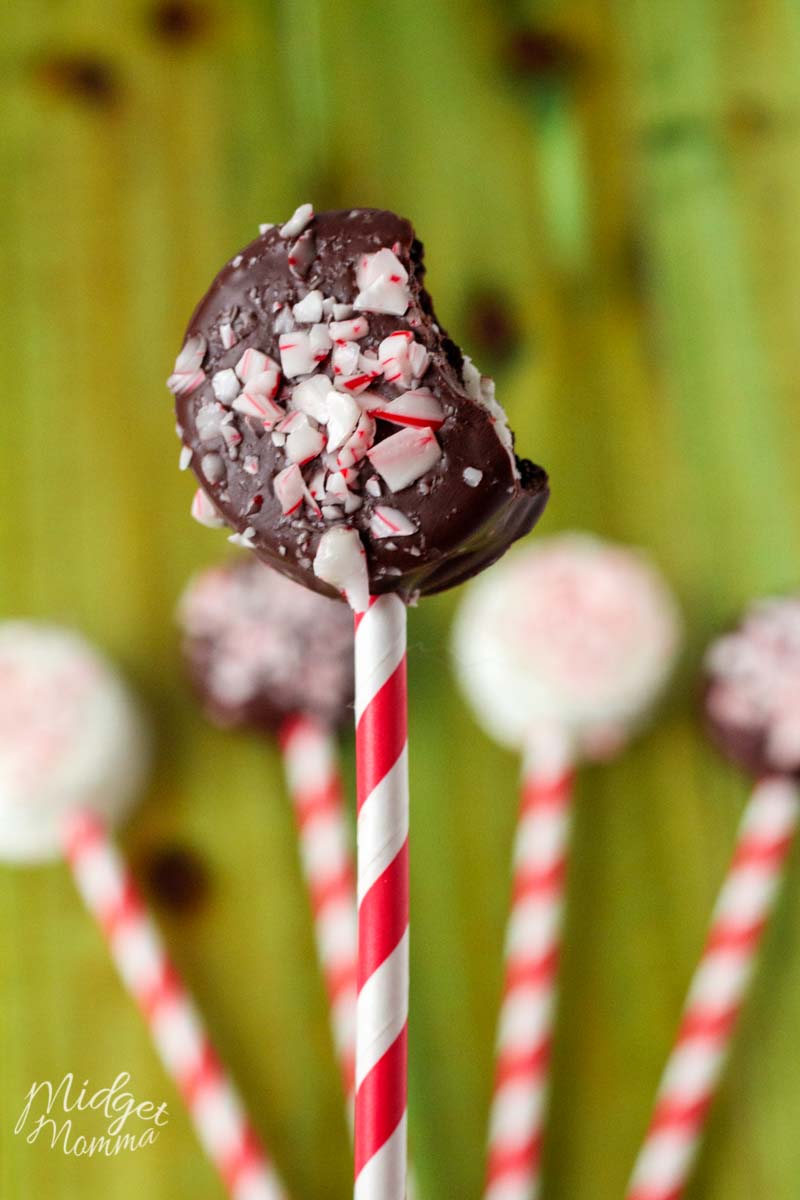 Peppermint Chocolate Covered Oreos– I am a huge fan of Peppermint chocolate covered Oreos, you are giving a classic cookie a tasty make over! And let's be honest everyone loves Oreos! These Chocolate Covered Oreos topped with crushed peppermint candy canes are the perfect Christmas treat.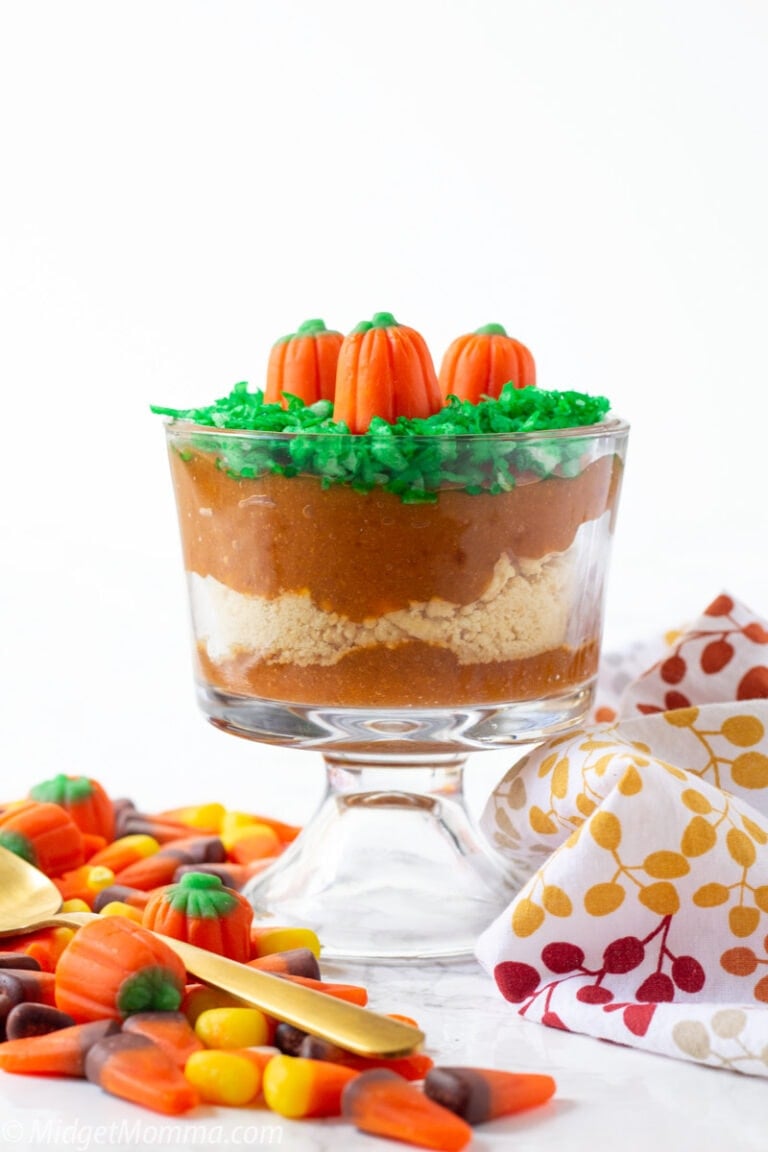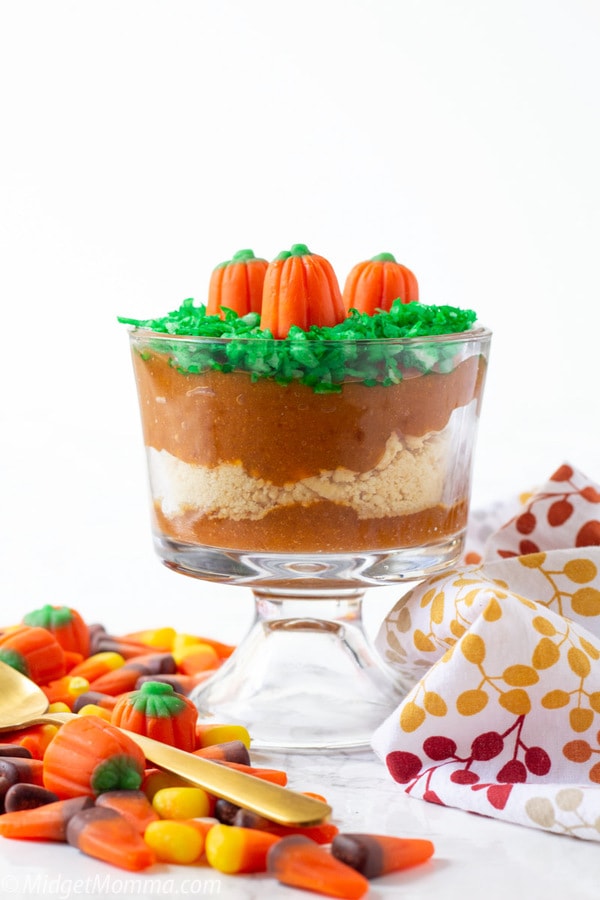 Pumpkin Pudding Parfaits. These Pumpkin Patch Dirt Cups Pudding Parfaits are the easiest fall dessert recipe that you can make! With just a few easy ingredients including instant pudding, oreos, and shredded coconut.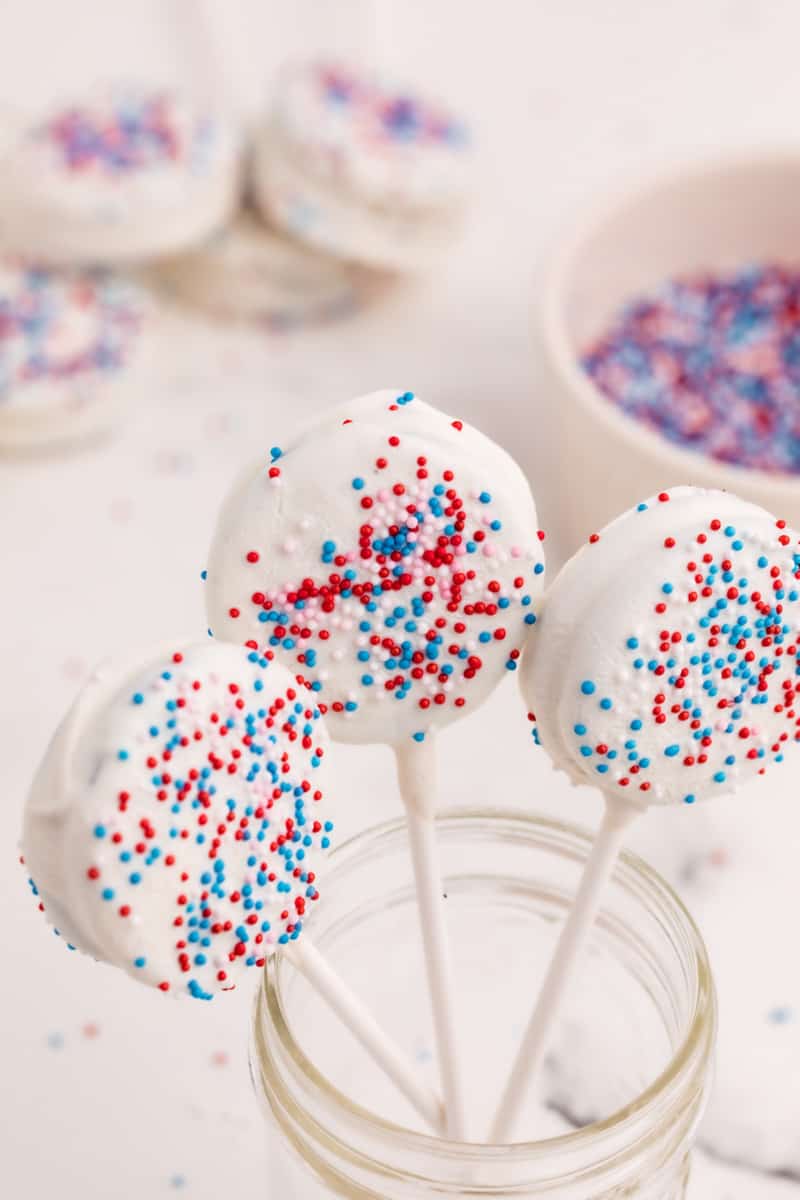 4th Of July Chocolate Covered Oreos– 4th Of July Chocolate Covered Oreos are perfect for celebrating the 4th of July! Oreo cookies dipped in white chocolate and covered with red, white and blue sprinkles for a tasty festive dessert!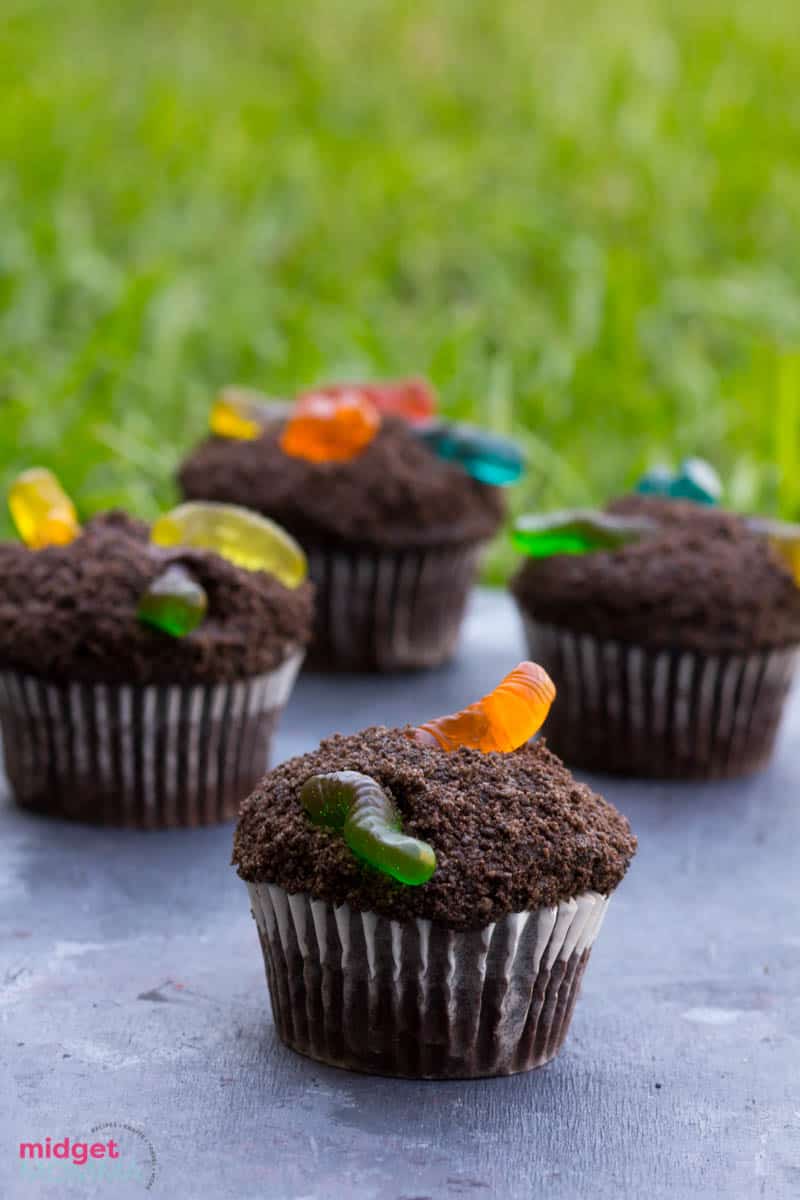 Cup Of Dirt Cupcakes– Cup Of Dirt Cupcakes are an amazing cupcake that the kids are going to love! It brings the love of dirt and candy and cupcakes all in one! And seriously how adorable are these Dirt cupcakes!?!!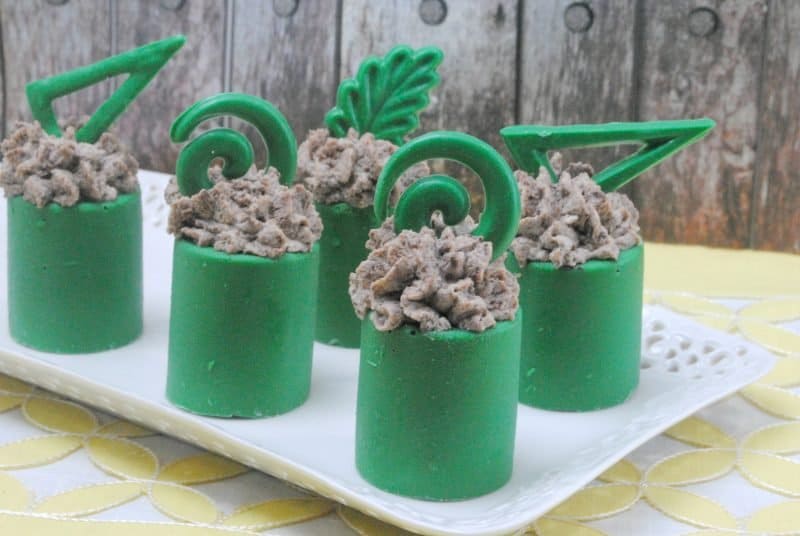 Bailey's Oreo Mousse Recipe in Chocolate Cups are delicious and perfect for St. Patrick's Day or anytime you need a special dessert.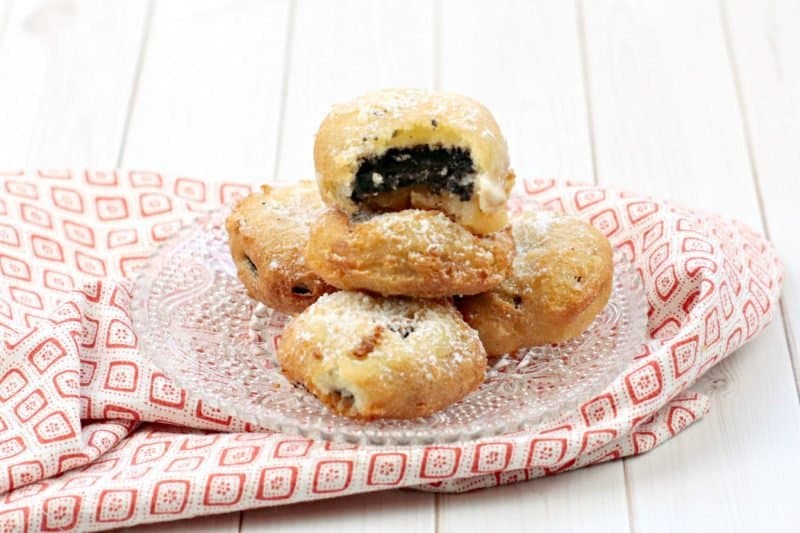 Deep Fried Oreos are always a classic. You don't have to wait to until you get to the fair ground, you can make them at home. If you want a slightly lighter version, you can also make them as Air Fryer Biscuits Oreos.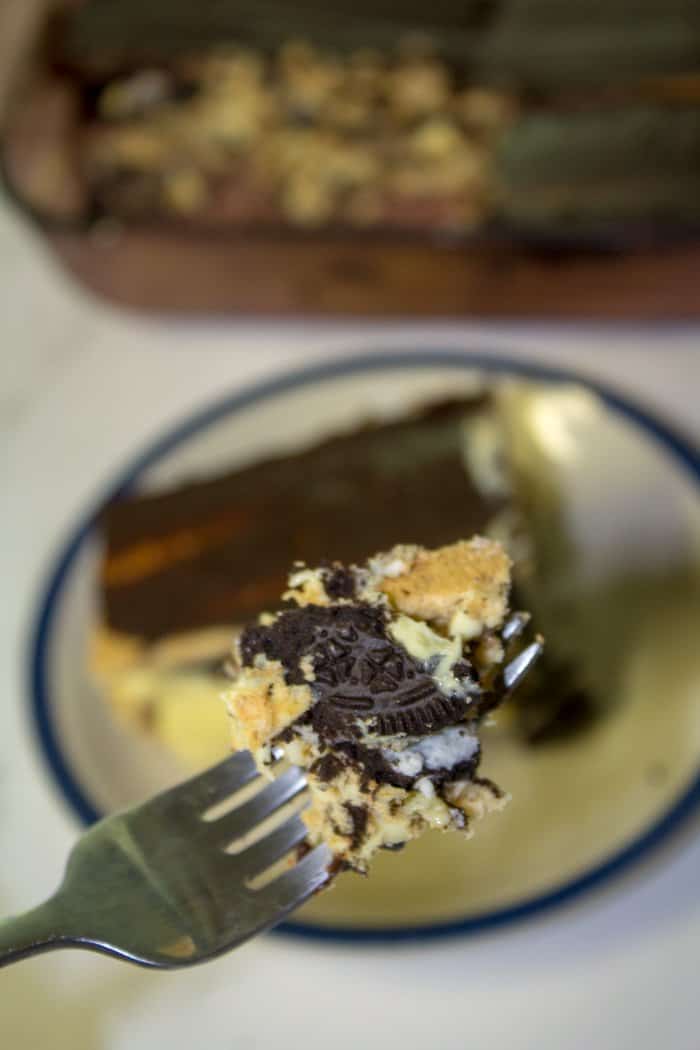 Oreo Cheesecake Icebox Cake is the perfect combination of cheesecake and Oreo that requires very little work. Since it is no bake, there is no need to turn on the oven on a hot day.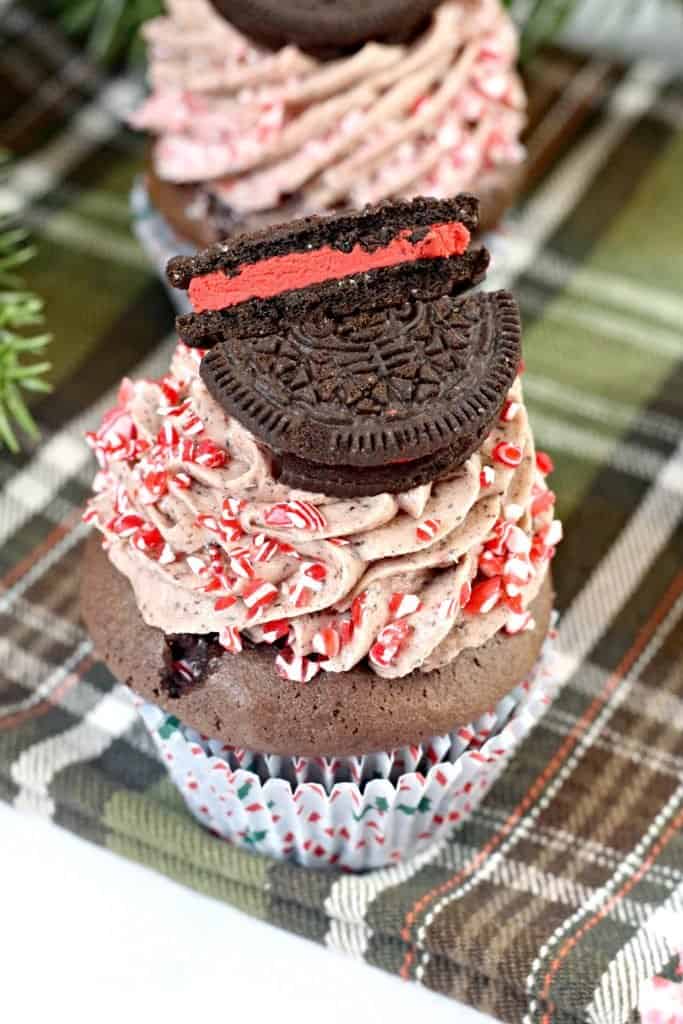 These Christmas Oreo Cupcakes are so good. Featuring Holiday Oreos, these cupcakes make the perfect Christmas cupcake.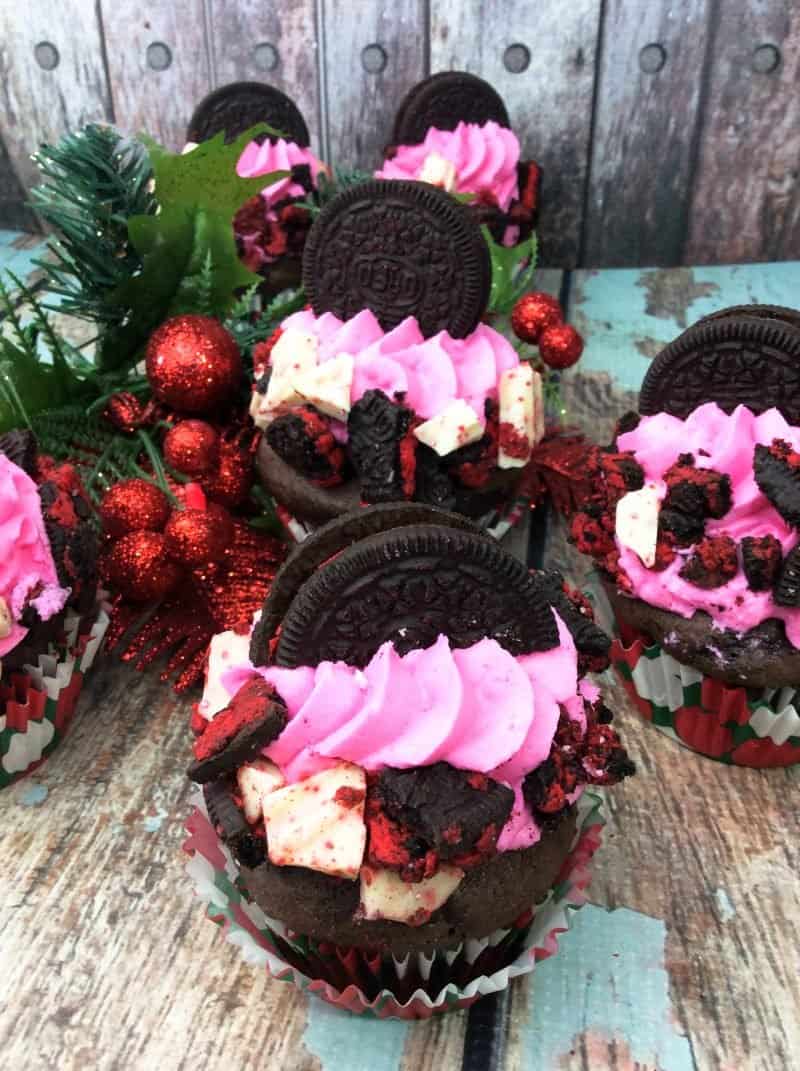 These peppermint oreo cupcakes are simply amazing. Backed with Oreos and peppermint flavor, you will fall in love with these easy cupcakes.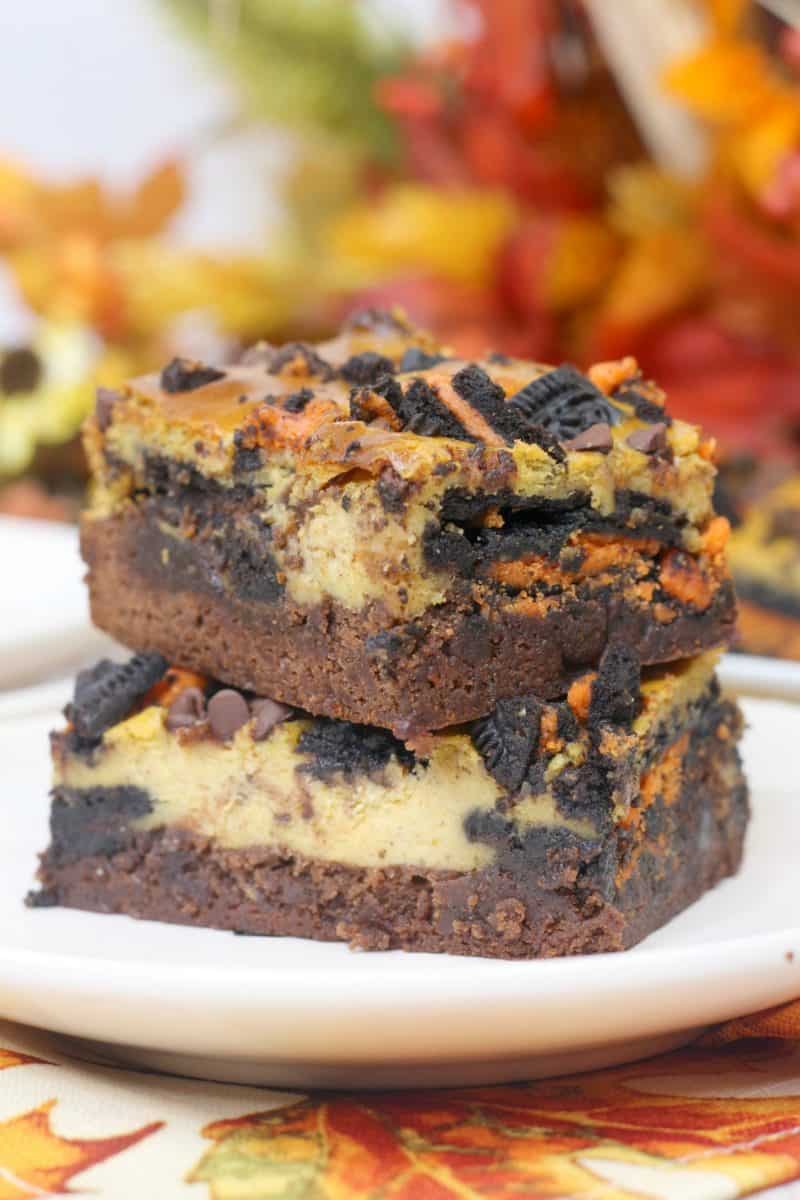 Slutty Pumpkin Cheesecake Bars, also known as Slutty Brownies, are a delicious treat that you are not going to be able to resist. Each bite of this decadent dessert is going to blow you away. So rich, so good, this is a must during the fall season!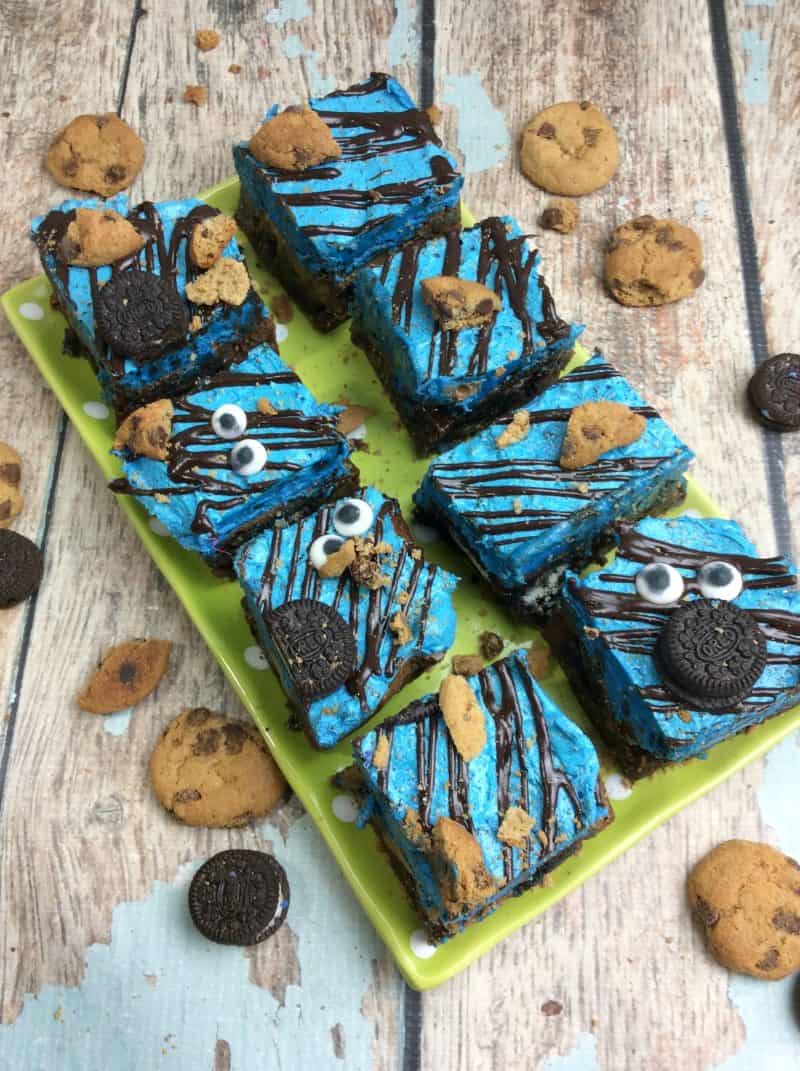 Looking for a fun cookie monster treat? These Cookie Monster Brownies are so tasty and kids will love them. Perfect for your Cookie Monster fan.
Join the newsletter
Subscribe to get our latest recipes right in your inbox every time we post a new one!